Finding the cheapest ticket when taking a flight can be a hard thing. We generally spend a lot of time on different websites, hoping to find a good deal. If you wish to come to Paris, here are six tips that will help you find a cheap plane ticket.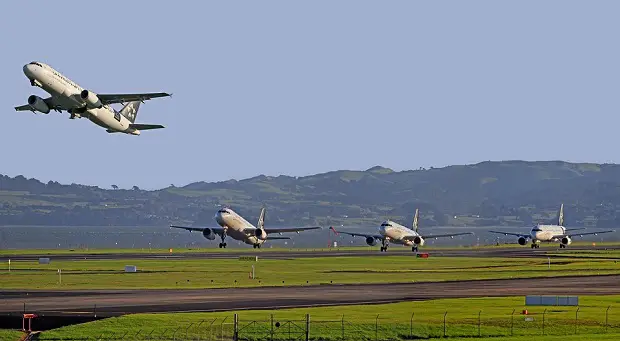 1. Choose The Airport Wisely
There are three airports in Paris, and two of them are international ones: Charles de Gaulle (CDG), and Orly. If you land in one of these, do not forget to read our articles How to Get From Charles de Gaulle Airport to the Center of Paris? and How to Get From Orly Airport to The Center of Paris?.
The third one is Paris-Beauvais. Landing in this airport is generally cheaper, but you have to know that it is located 90 km north of Paris, so you need to be a bit more organised to get to the capital. From there, a train and a shuttle can get you to the center of Paris, and there also are rental car companies inside the airport.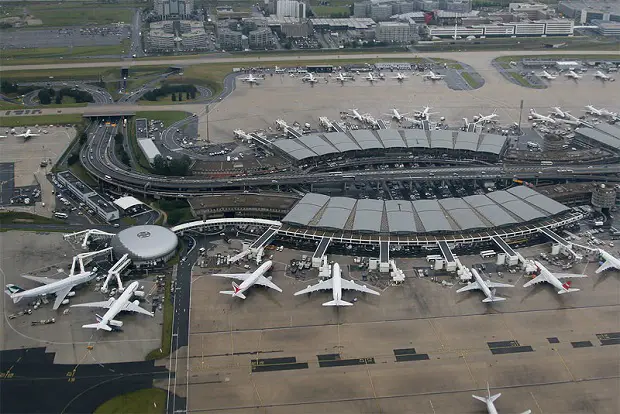 2. Choose Your Airline Company Well
Do not forget to have a look at low-cost company offers. If you are European, check the Easyjet flights (from €23, British company), Transavia (from €29, Dutch company), Ryanair (from €29, Irish company – warning: flights only to and from Paris-Beauvais), or Vueling (from €25, Spanish company) for instance.
Do not forget that connecting flights are often less expensive than direct flights, that you are not forced to fly both legs with the same airline and that changing airlines during the connection can be cheaper. However, it is generally better to book a return ticket directly rather than buying two separate one-way tickets.
3. Consider Flight Comparators
If you do not find a low-cost company that suits you, maybe you will find what you need on one of the numerous flight comparators that are available on the Internet nowadays. They are very easy to use: you simply need to give your departure and destination locations, as well as your travel dates, and the website automatically compares the different flights available from a wide range of airlines to help you find the cheapest one. Here are some of the most famous flight comparators: Skyscanner, Liligo, and Jetcost.
As the price of a plane ticket may vary from one day to another, most flight comparators are equipped with an alarm system to which you can subscribe, and that will send you a notification via your email address when the price is the lowest – so that you can buy the best ticket.
4. Travel Anonymously
Or rather look for your plane ticket anonymously. If you search the same thing over and over, the airlines might rise quickly the price of your ticket in order to force you to buy it now. We strongly advise you therefore to put your browser on the private navigation mode so that your cookies and traveling choices cannot be registered.
5. Book At The Right Moment
A plane ticket does not cost the same price according to the moment when you buy it. You have to know that for any given flight, tickets are the cheapest if you buy them about 20 weeks in advance. For Paris flights, it would seem that the cheapest tickets are those bought 15 weeks in advance, that is 4 months.
You also need to know that prices may vary from one day to another, and even from one hour to another. The best thing to do is to book your ticket at an off-peak time, i.e. when most travelers are not connected to the Internet. People generally buy their plane ticket when they have time ahead of them and can take their time to think about it: such as on the weekends. Airlines have noticed it and rise their fees at these times. So we advise you to book your ticket on weekdays rather than on the weekends and, if you can, do so at night as prices get lower at this time too (down to €80 less on average).
Last but not least: be adaptable. Since there can be a huge price difference between two travelling dates (even very close ones), it can be good for you to consider getting one or two days more (or less) of vacation, if you want to enjoy the lowest price. The same applies to the specific flying time on any given day.
6. Leave At The Right Moment
In the same way that it is essential to buy during an off-peak time, it is important to leave during the off-season. If you do not have any major obligation when it comes to choosing your vacation dates, we advise you to leave outside the school holiday periods of your country of origin (since it is the only moment when families may leave, it is also the time when the demand is the highest and therefore when prices are also the highest). Also avoid July and August, since these are the months when there are the most tourists in Paris and when tickets might be the most expensive. As for Paris in particular, there are not many tourists in January, so that is the best time of the year to go there as ticket prices are low (29% less on average).
If you do not know what to do in Paris in January, maybe you will be interested by our article When Is The Best Time Of The Year To Visit Paris?
Now that you know all the secrets for getting to Paris at the best possible price, you can read one of our articles for a perfect and cheap trip in Paris:

I aim to share my tips and recommendations for the beautiful country of France. My goal is to help you plan your next adventure, whether it's a weekend getaway or a once-in-a-lifetime trip. From finding the best hotels and restaurants, to discovering unique activities and sights, I've got you covered!