Do you want to get rid of your luggage to have your hands free?
Whether you are visiting Paris for a very short time (a few hours) or your hotel does not allow you to keep your luggage, there are solutions to get rid of your luggage in a secure way.
Here are some ideas for you.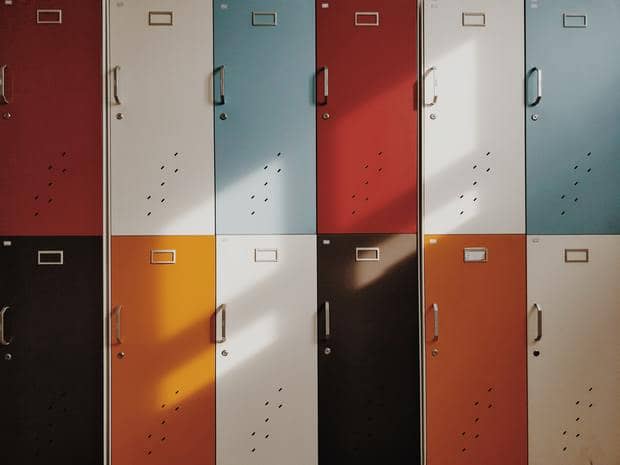 Summary :
Private luggage storage in Paris
You can use some private networks and companies that will store your luggage for a few hours in their own facilities or in their partners'. Here is a list of the most common and famous ones.
1) Nannybag

Open 24/7, every day of the year with more than 200 spots all over Paris, Nannybag will free your hands of your luggage from €6 per bag per day.
Its price includes insurance with AXA as well as free cancellation.
Nannybag has formed several partnerships with different businesses and hotels that will allow you to drop your bags safely in their facilities.
To book and to learn more about it: https://www.nannybag.com/en/luggage-storage/paris (10% Promo Code: FRANCEGUIDE10 valid until the 30th of September 2023).
2) Bounce

Bounce partners with local businesses to offer safe and secure luggage storage in more than 250 locations across Paris, as well as in hundreds of cities all around the world.
For just €5/item per 24 hours, Bounce users in Paris benefit from $10,000 BounceShield

 protection, 24/7 customer support, and a free cancellation policy.
Book online with the Bounce website or app. There's no size limit on backpacks, suitcases, or bags – simply show your booking reservation to the Bounce partner location, drop off your belongings and make the most of your trip.
To find the best location for you, visit: https://usebounce.com/city/paris
3) Stasher

Stasher was the first platform, created in 2015, to allow tourists to safely store their luggage. It has a lot of partners in France, but also worldwide.
Seals are provided to its partners and used on each bag's zip to secure your belongings.
The opening hours vary across local Stashpoint's (local businesses, restaurants, and hotels that are storing your luggage in their facilities).
When it comes to the price, it costs €4.95 per bag per day.
To find your Stashpoint, visit: https://stasher.com/luggage-storage/paris
4) Radical Storage

Radical Storage is the first worldwide luggage storage network that has been in business for years and is very popular with tourists.
It partners with over 150 local businesses in Paris, offering reliable storage options all over the city. All locations are verified and supervised.
Radical Storage allows you to safely store your luggage for €5 per day/bag, no matter its size or weight. You can also include a free cancellation option and a €3000 guarantee.
With Radical Storage App and online platform, booking is fast and easy. You can check customers' reviews and choose your best luggage storage location in Paris at https://radicalstorage.com/luggage-storage/paris.
For any need, customer service is always there for you!
5) LuggageHero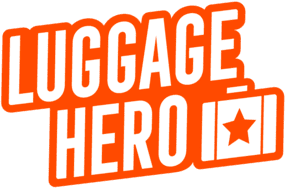 LuggageHero offers safe and secure luggage storage through local businesses. It can accommodate all customers by offering an hourly rate starting at €0.95, or a daily rate of €7.90.
It's easy, convenient, and there are no limitations on the size of your bags.
All you need to do is to book online https://luggagehero.com/luggage-storage-guide/paris/ or through the official LuggageHero App, follow the instructions and enjoy Paris luggage free.
Each piece of luggage and its contents can be insured for up to €2500, and if you have any other question customer service is always there for you!
6) Eelway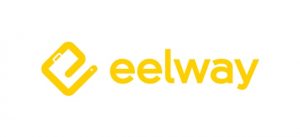 Eelway offers different options such as storing your luggage in their partner hotels, costing €10 per day per bag, but they can also offer to transfer your bags from the train station or from the airport to your address or your hotel's, depending on your needs, at a price no less than €25.
They can also ship your luggage in France, but also worldwide, from €10. You can book online on their website, where you can also find more information: https://www.eelway.com/en.
Your bags are insured by Helvetia Insurance.
You can find Eelway at the Roissy-Charles-de-Gaulle airport at different levels, at the Paris-Orly airport (South and West) and also in every train station in Paris (including the Charle-de-Gaulle TGV train station, Marne-la-vallée and Massy-Palaiseau TGV train stations).
7) City Locker


A unique solution made in France 100% automatic and 100% secure.
Reservations are made online. Then you will receive by SMS and email the unique codes for each reservation.
The price is from €12 per day and per locker and it gets cheaper for longer bookings.
Payments are made by credit card/visa, Paypal, GooglePay, ApplePay.
Citylocker has 5 locker places in Paris covering the following geographic and tourist sectors:
Marais : 82 rue des Gravilliers 75003 : République/Marais/Beaubourg/Châtelet-les Halles
Saint Germain : 6 rue des Bernardins 75005 : Notre Dame/Saint Michel/Saint Germain
Gare du nord/est : 9 rue des 2 gares 75010 : Gare du Nord/Gare de l'est
Opéra : 33 rue Godot de Mauroy 75009 : Opéra/madeleine/saint Lazare/Grands boulevards.
Tour Eiffel : 29 rue de l'exposition 75007 : Tour Eiffel/Invalides/Ecole miitaire/Les bateaux mouches
To book and learn more about it, visit: https://www.citylocker.paris/en/
Left-luggage facilities in Paris: train stations and airports
You can find left-luggage facilities at the following train stations and airports:
1) Gare de l'Est: from 7:30am to 10:30pm, 24/7, Metro Level, near the Paul boutique.
2) Gare de Lyon: from 6:15am to 10:00pm, 24/7, Hall 3, Level 1, on the rue de Bercy side.
3) Gare Montparnasse: from 7:00am to 11:00pm, Hall 1, Level 2 near platform 24, follow the taxi lane.
4) Gare du Nord: from 6:15am to 11:15pm, 24/7, Level 1. Accessible through the escalators, in front of platform 3 and next to the rue de Maubeuge exit.
5) Gare de Marne-la-vallée-Chessy: from 7:00am to 10:00pm, 24/7, Level +1, on the west gallery side.
6) Gare d'Austerlitz: from 7:00am to 11:30pm, 24/7, in the services area, platform 1 to 7.
7) Gare de Bercy: there is an Eelway meeting point at the bottom of the escalator outside of the train station, but the SNCF itself doesn't offer left-luggage services.
8) At the entrance of Disney Parks:
Disneyland Park: from 8:00am until 45 minutes after closing time.
Walt Disney Studio Park: from 10:00am to 5:00pm on the busiest days.
9) CDG 2 TGV Airport: from 6:00am to 9:30pm, 24/7, Level 4, above the train station.
10) Paris-Orly Airport, by Eelway:
South Terminal: Level 0, in front of the check-in desks numbers 60 to 88, accessible through exit B, in front of the PAUL boutique.
West Terminal: Departures level, Level 1, in front of exit C and the "FNAC" store.
The prices in the SNCF facilities are all the same in every train station: €5.50 for a small locker, €7.50 for a medium locker and up to €9.50 for a big locker. Those are the prices for 24 hours and if you leave the luggage for more than 24 hours, then you will be charged €5 for any additional period of 24 hours.
As for the Disneyland Parks, the prices of the lockers are cheaper: €6 for a small one, €8 for a medium one and €10 for the biggest one.
Be careful! You will not find left-luggage services offered by the SNCF in the following places: Saint-Lazare train station, Bercy train station and the Charle-de-Gaulle TGV 2 airport train station. You can only use networks such as Eelway, for example.

I aim to share my tips and recommendations for the beautiful country of France. My goal is to help you plan your next adventure, whether it's a weekend getaway or a once-in-a-lifetime trip. From finding the best hotels and restaurants, to discovering unique activities and sights, I've got you covered!