Sea, sex and sun, as the song says. The ideal plan for a weekend with you friends, family or lover. From Paris, it is possible to reach some of the most beautiful French beaches in less than three hours. Take your car or the train, here are the best beaches close to Paris.
Crotoy Beach (227km from Paris)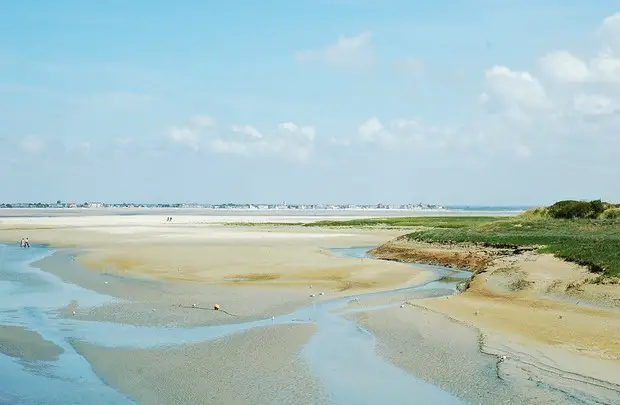 Located in Picardy, Crotoy beach is the closest beach from Paris in train; 2hby train against 3h by car. Once you've reached Noyelle-sur-Mer, you'll get the chance to rent a bike and visit this preserved domain and its beautiful environment.
Crotoy beach is known to be one the most beautiful beaches in France and is the perfect destination for a weekend far from the crowd of tourists; from Autumn to Summer.
For a lunch or dinner break, try out the local specialties such as the Flemish leek tart or the Hortillons soup.
Dieppe Beach (196 km from Paris)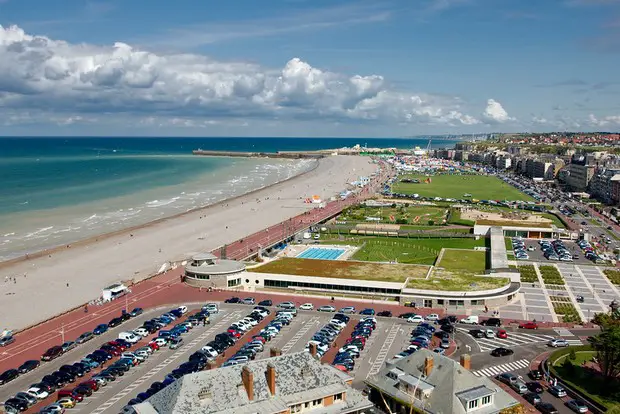 Crotoy beach may be the closest in train, but Dieppe beach is the closest by car. Located in Seine-Maritime, 200km away from Paris, it will take you 2h10 to reach the beach.
Here, there is no sand to walk on, only stones. While it's less convenient to lie down and sunbathe, the stones offer a beautiful view that you can admire from the Norman port.
Enjoy some scallops on a terrace or walk to the second Dieppe beach; Puys beach from where you can look at the cliffs.
Etretat beach (206km from Paris)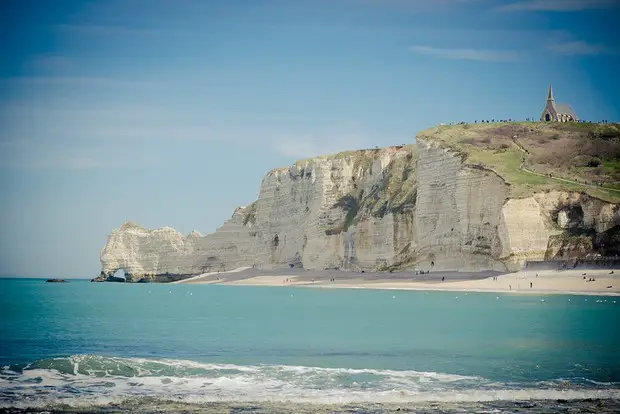 Etretat beach is also a stone beach, but the cliffs and setting that made the region famous are worth the trip. Don't be afraid to stop by the Etretat village, one of the most beautiful villages in France, always lively no matter the season.
You can reach Etretat by train and bus in 3h or by car in only 2h20.
Deauville beach (200km from Paris)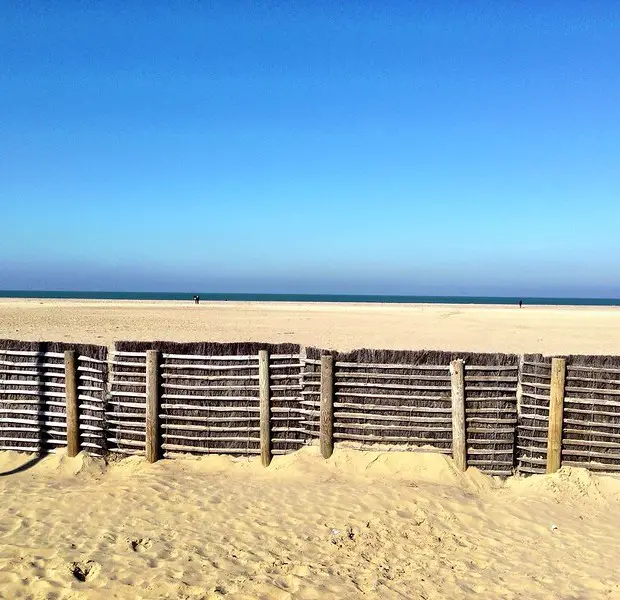 Deauville beach is one of the most popular beaches in the North of France. It is loved by locals, Parisians and all French people alike.
This gorgeous seaside resort will welcome you with its port, yachts and colorful sailing ships. Here, the villas and hotels are luxurious and will make you feel as if you were walking along Nice's coast. The beach is 500 meters long and attracts hundreds of people all year long.
Cabourg Beach (218km from Paris)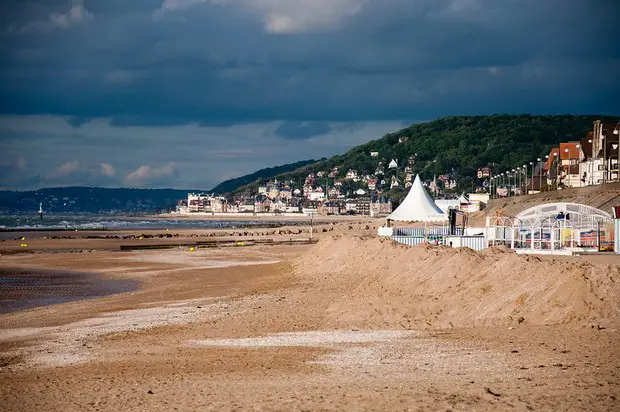 Cabourg is located on the "Côte Fleurie" in Normandy. It may look very chic and luxurious, but you won't have to spend thousands of euros to enjoy a day or weekend here. Before reaching the two-kilometer long beach, walk along the sumptuous villas located on the seaside.
Cabourg beach is a little piece of paradise that you will be able to reach in 3h by train or 2h20 by car. Walk on the beach or spend your evening at the casino, Cabourg is the perfect place for a relaxing trip far from the Parisian frenzy.
Berck-sur-Mer beach (247km from Paris)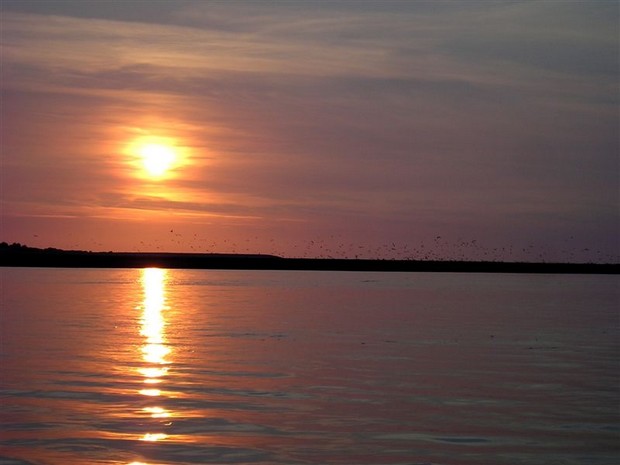 Located in the Nord-Pas-de-Calais, Berck-sur-Mer (website in French) became a seaside resort back in the 19th century and is still popular nowadays.
To reach its four gorgeous beaches you will have to take a 2h45 trip from Paris by train or by car. It is a12km sand beach which you can admire while inhaling some Northern fresh air. If you feel a little more adventurous, why not try out some land sailing? And, before leaving, don't forget to try the local specialty: Berck's berlingots.
Honfleur Beach (186km from Paris)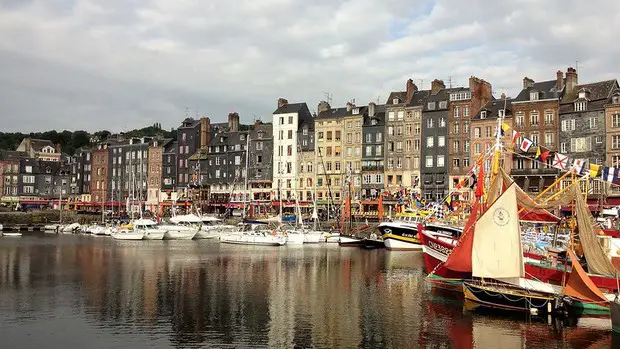 The trip to the beautiful Honfleur beach will take a little over two hours, no matter if you go by train or by car.
Before diving into the sea, don't miss out on the Maisons Satie. These former houses are now museums you can visit and dedicated to the classical music composer Erik Satie. The historical center is breathtaking, just as is the port located just a few meters away from the Butin beach.
Paris Plages (0km)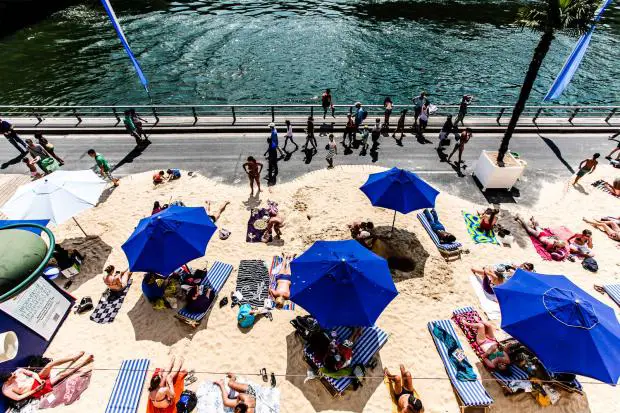 Who said you had to leave the capital to go the beach? The closest beach to Paris is, of course and without a doubt… Paris Plages which is set up every summer in the middle of the city.
Created in 2002, from July to September, it is 4km of beach you can enjoy near the Seine. Pétanques games, bars as well as three open pools, located in the 19th district, are waiting for you and your family. This is the perfect alternative to enjoy the sun without having to travel hundreds of kilometers.

Mona knows Paris like the back of her hand. Bars, restaurants, hotels… whether you want to sleep, eat, party or just take a walk in Paris, Mona gives you her best advice. Follow her lead, she will gladly give you all her good tips and best addresses!