Not sure what to pack for your next trip to Paris? Here you will find a complete list of all the things that you must take with you and some others that you should absolutely leave at home.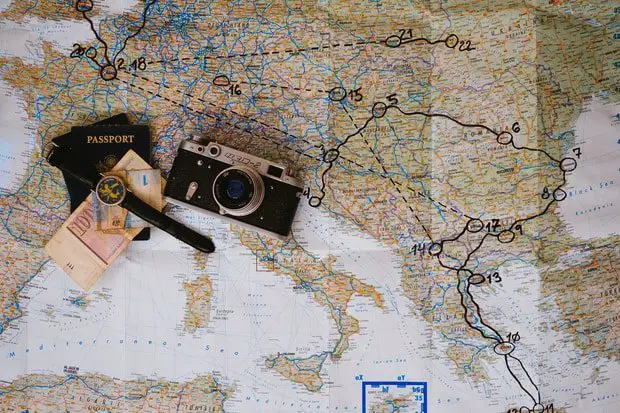 1. Small backpack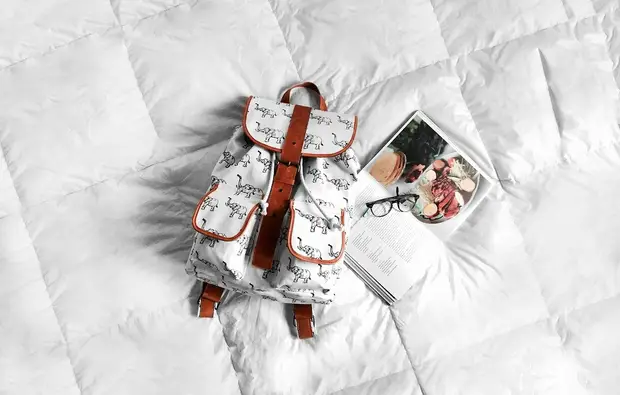 Don't take a big bag for your trip to Paris! Remember that at the entry of every monument or touristic place you will have to open it, and sometimes even empty it.
Instead of that, choose a small backpack that's comfortable and easy to carry, and where you can put everything you need for your journey in Paris: a bottle of water, your documents, your camera and an umbrella.
By doing so you won't have a bulky bag to worry about all the journey, and you will save some time during the security checks.
Advice: be careful with your backpack, especially on public transport, and beware of pickpockets.
Remember: prevention is better than cure!
2. Camera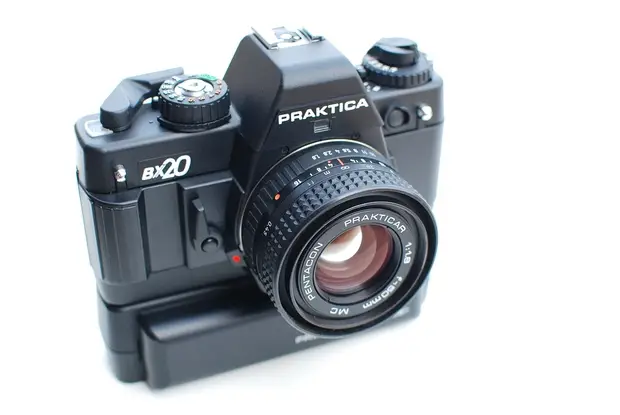 Of course! If you're going to visit one of the most beautiful cities in Europe, the first thing to pack is your camera.
Choose one according to your needs, and remember that the smaller it is, the easier it is to carry.
Don't forget to pack the charger and the USB cable to download your pictures if you are running out of memory.
If you are a photography fan, you might need some specialized equipment such as a professional or semi-professional camera, tripod, lens, etc.
However, if this is not the case, just choose a simple camera with good image quality.
3. Power bank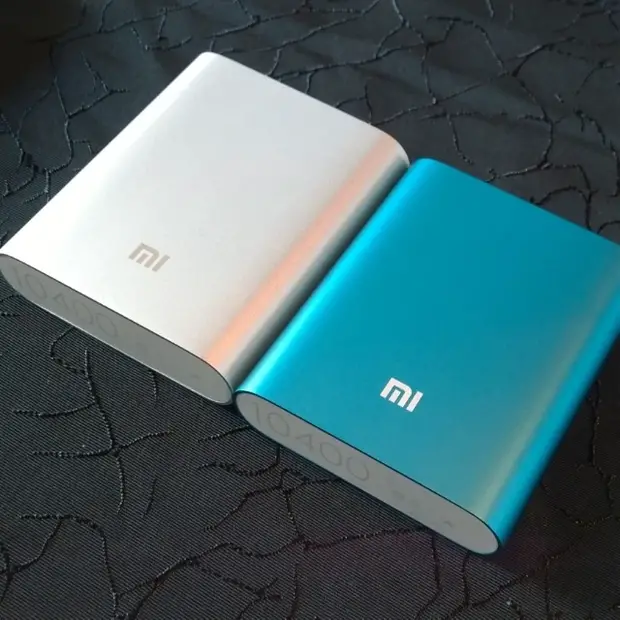 Don't board the plane without one of these!
With a power bank, you can charge your phone (or another device) without a plug.
There are different sizes, shapes and powers; choose one according to your needs, but pay attention to the size.
Make sure it's not too big because then it won't fit in your pocket. And don't forget the USB cable that comes with the power bank!
With this device, you can use your cellphone without worry, because you know that if you are running out of battery, you can always count on this device to save the day!
4. Universal adaptor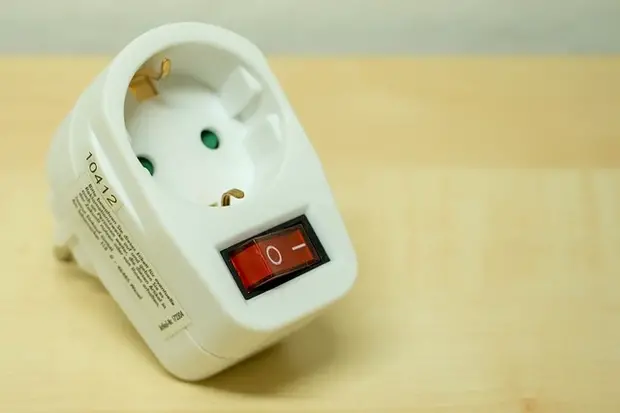 If you don't live in Europe, and even if you live there (it might be useful sometimes), think about buying an universal adaptor before leaving your country.
There are different models; some of them simpler than others, so choose one according to your needs.
You can find some adaptors designed only for European plugs and some others that you can use almost everywhere.
The former is simpler and cheaper (about €3), while the latter performs better and is more expensive (about €10), so make your choice.
5. Umbrella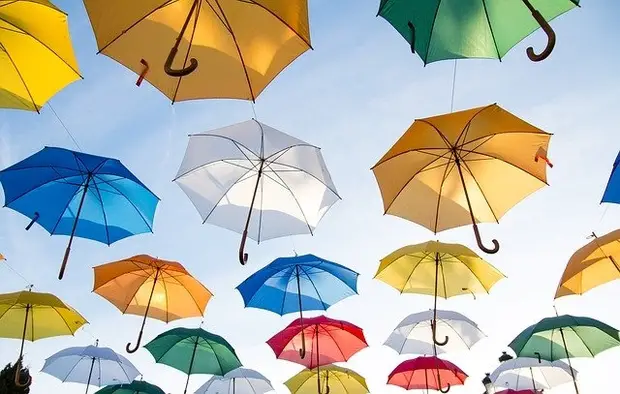 Paris is wonderful, but its weather… well, it's another story!
So even if you visit the city in summer, there might be some rain.
That's why if you want to look nice on your pictures, and if you definitely don't want to drench your beautiful clothes and to walk all day soaked to the skin, think about packing an umbrella.
Please don't bring a big one, but a small one that you can easily pack in your backpack.
If you don't have an umbrella at home, you can find one in Paris, but don't forget that the city is not only one of the most beautiful in Europe but also one of the most expensive, so it is not a good idea to spend €10 on an umbrella – buy a good crepe or a nice souvenir instead!
And don't worry, even if it rains there's always something to do in Paris!
6. One photo ID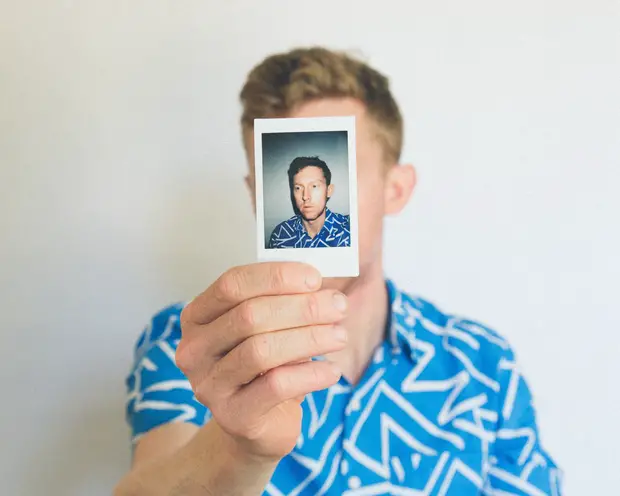 Yes, it might sound a little bit strange, but a photo ID (about 45 mm x 35 mm) can be very useful.
You may wonder what you are gonna do with that photo, well the answer is simple: you're going to paste it on your Navigo pass, the Parisian travel pass, and by doing so, you're going to save some money.
If you want to visit the city for 5 or more days, don't buy single metro tickets, buy the "découverte" Navigo pass.
Everybody can buy it at any RATP ticket office (there is one in each metro station), and it only costs €5.
Once you have your pass, you can reload it with any of the packages offered by the RATP.
Pass price: €5
Packages:
– Single journey (zones 1-2): €7.5
– Week (zones 1-5): €22.80
– Month (zones 1-5): €75.20
7. Raincoat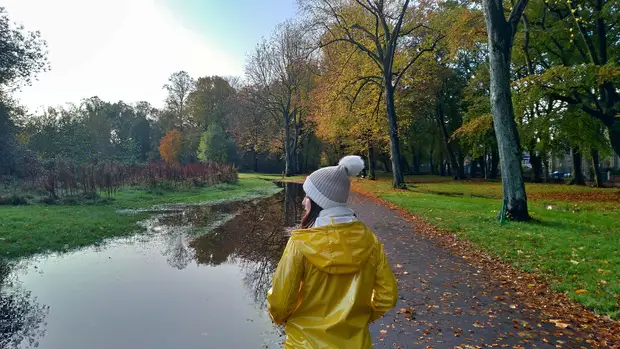 You don't like umbrellas?
Don't worry!
We have a solution for you: a raincoat.
Comfortable, practical and cheap, you will be even more covered than with an umbrella, and the best part of it is that it is easy to carry.
So don't worry and enjoy your journey, even in the rain!
And in the evening when it is cold, you can wear your raincoat to protect you from the chill of a gust of wind.
8. Sweater or jacket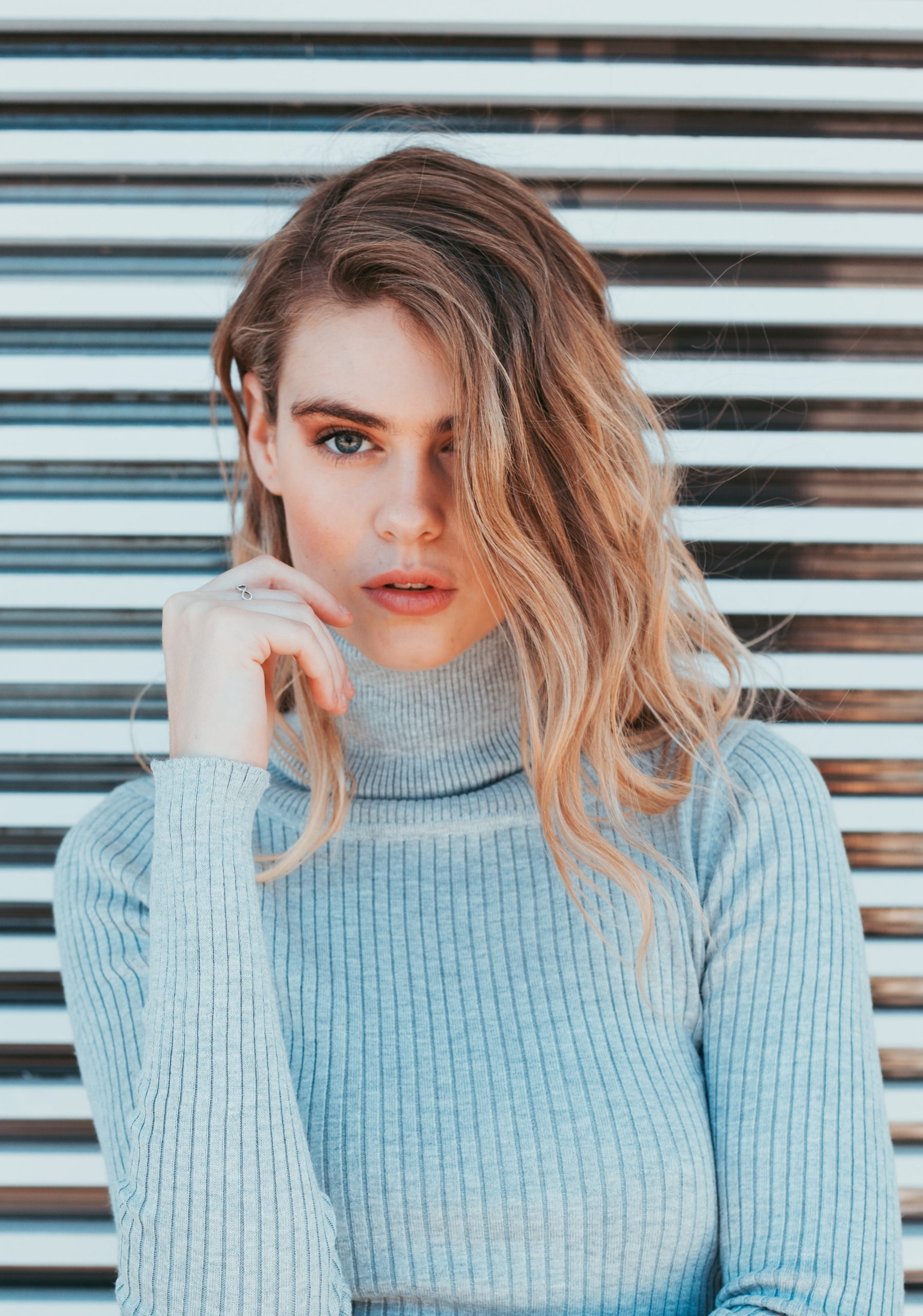 In Paris, you always need to pay attention to the weather!
So even if it is summer and the weather forecast says that it is going to be 35 degrees in the afternoon, don't forget those evenings might be colder, so if you want to enjoy the evenings in the city, don't forget your sweater or jacket.
Choose one according to the season, something light for summer, something thicker for fall and spring, and if you're visiting the city in winter, then you don't need a sweater, but a big coat and everything that comes with it: scarf, gloves, hat, etc.
In Paris, winter is cold… Really cold!
9. Debit/Credit card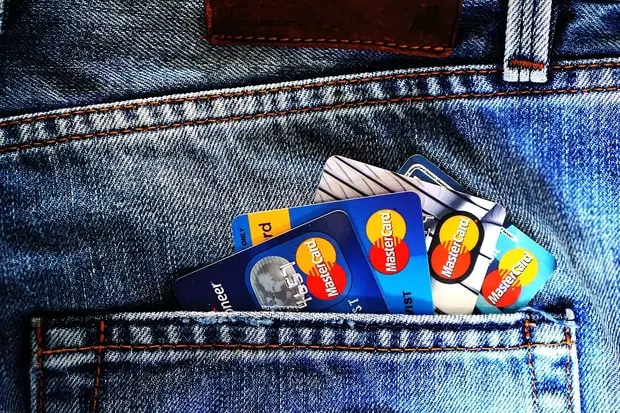 It is always a good idea to have some cash with you, but not too much!
That's why it is useful to take your credit card with you.
In France, like in most European countries, you can pay by card almost everywhere.
A credit card can be very useful to pay for your accommodation or renting a car, but especially to book tickets online.
It doesn't matter if it is a flight, a museum ticket or something else, you can always count on your credit card.
With it, you don't need too much cash, so it is less problematic if you lose your wallet (or if it is stolen).
On the same topic : [Guide] Money in France (ATM, cards, cash…)
10. Student card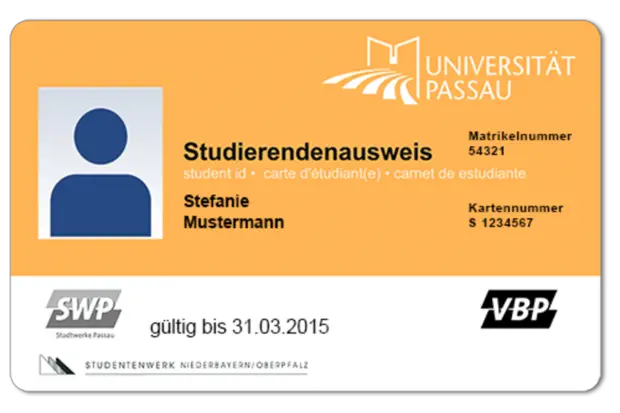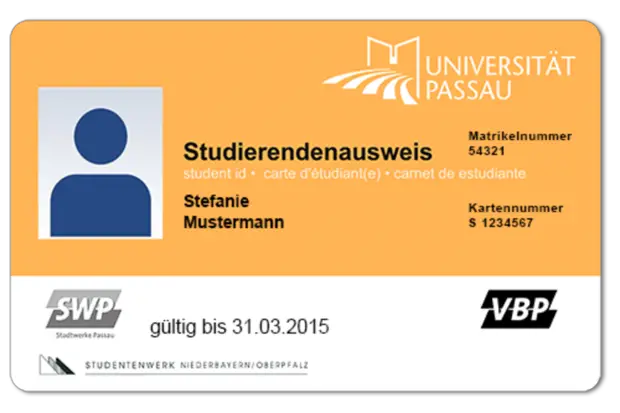 If you are a foreign student and you have a student card that certifies it, don't leave it at home.
You can get some discounts on your entry tickets with your student card.
However, there are some conditions that may change according to the place, such as:
– Be a student under 25 years old
– Have a document that proves that you are a resident of the European Union
In some cases, you just need to show your student card in order to get a discount, without any age or nationality restriction.
So even if you aren't completely sure that you can get a discount, just try. You never know!
11. Tennis shoes or comfortable shoes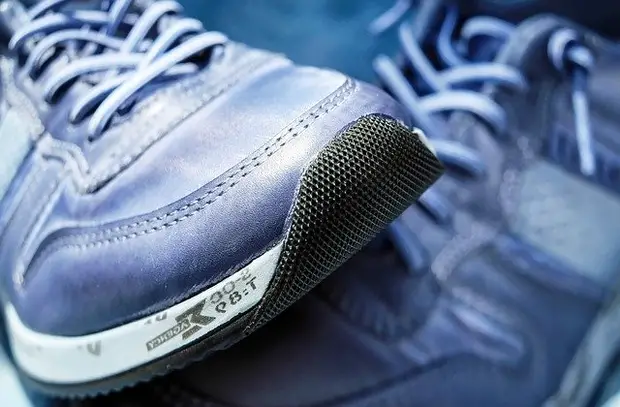 There are so many things to see in Paris, parks to visit, museums to walk through, etc., that it would be a pity to ruin your journey using those beautiful high heels that are absolutely unsuitable for a walk in Paris.
Leave them at home and bring your tennis shoes to discover the city of love.
The paths around the Eiffel tower are not in excellent condition, especially when it rains, so please pay attention to where you step; you can find small stones that can hinder your way.
Visiting Montmartre can be exhausting, particularly because of the number of stairs that separate the bottom from the top, so in order to avoid unnecessary tiredness, just choose your shoes according to your plans for the day.
12. First-aid kit
No, we are not saying that you're going to be sick during your trip, but if it happens, you will certainly need a first-aid kit. But, what to put inside?
Just the essentials:
Pain and fever medication
Antidiarrheal medication
Antiemetics
Antispasmodics
Antiallergic pillows
Softening and soothing lozenges
Free alcohol antiseptic
Anti-mosquito cream
Anti-scald cream
Painkilling medication
Dressings
It might seem a lot, but if you take all of that in small quantities, you won't have any problem to carry it.
Of course, you can find all of these things in a Parisian pharmacy; but if you don't speak French, it will be quite difficult to communicate.
And secondly, medicines could be more expensive in Paris than in your own city, and you may need a prescription for some of them.
So save money and buy everything you might need at home.
13. Sleep mask and earplugs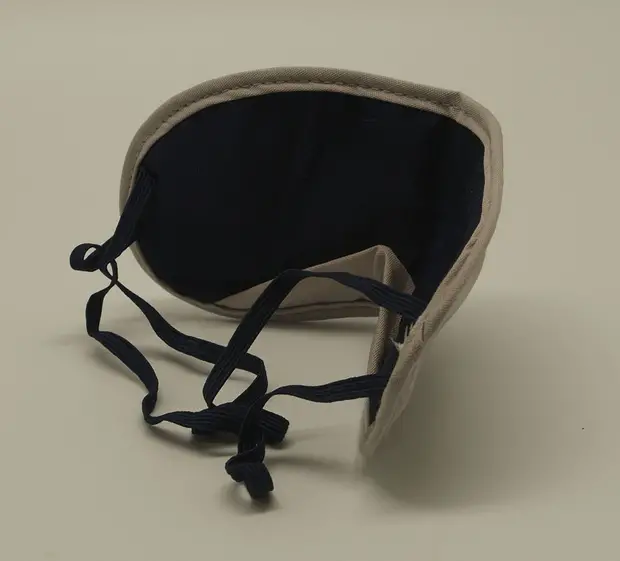 Even if you have chosen a 5-star hotel for your stay, you never know who will be next door.
So if you don't want somebody to ruin your sleep, pack a sleep mask and a pair of earplugs.
That can make the difference between a pleasant night and a nightmare.
And if you are staying in a hostel, then the mask and the earplugs are a must!
These two things can be also really useful when you have to travel long distances by bus or train because while others are playing or talking, you can rest without any problem.
14. Reusable water bottle
In France, like in many other countries in Europe, drinks might be a little bit expensive, so if you want to save money, always take a reusable water bottle with you.
In the city, you will certainly find some places to fill it, especially in the public gardens and tourist places.
Don't worry, you can find drinkable water almost everywhere in Paris, so be ecologically friendly and reuse your bottle.
15. Important documents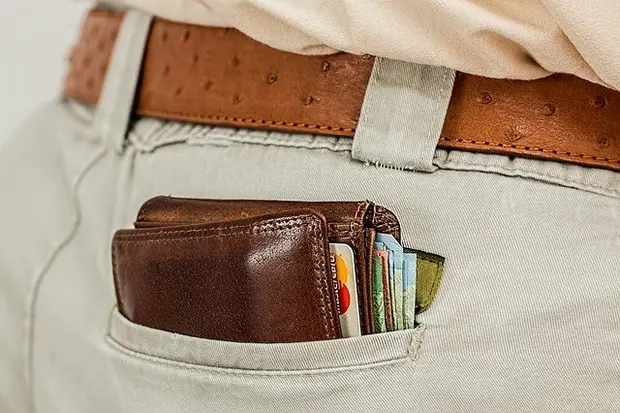 Visiting Paris without identity documents is not a good idea.
In fact, at the entry of almost every monument, you will be asked to present a valid identity card, especially if you want to get a discount.
In addition, because of recent events, there are many security controls in the city, so in some cases, the police may ask you to show your documents.
However, leave your passport at the hotel as you wouldn't like to lose it.
And last but not least, always take with you a copy of your insurance policy or write down all the necessary information to contact the providers, just in case of sickness or accident.
Remember: prevention is better than cure.
16. Waist bag
A waist bag (it's called a fanny pack in North America) can be very useful when visiting the city.
It is the ideal place to put your documents, credit card and money.
It is small and comfortable, and it's one of the best places to keep your valuables away from prying eyes.
There are different models, but we suggest you choose a small one that you can hide between your pants and your t-shirt so that nobody knows that you actually have one.
17. Copy of your passport or identity document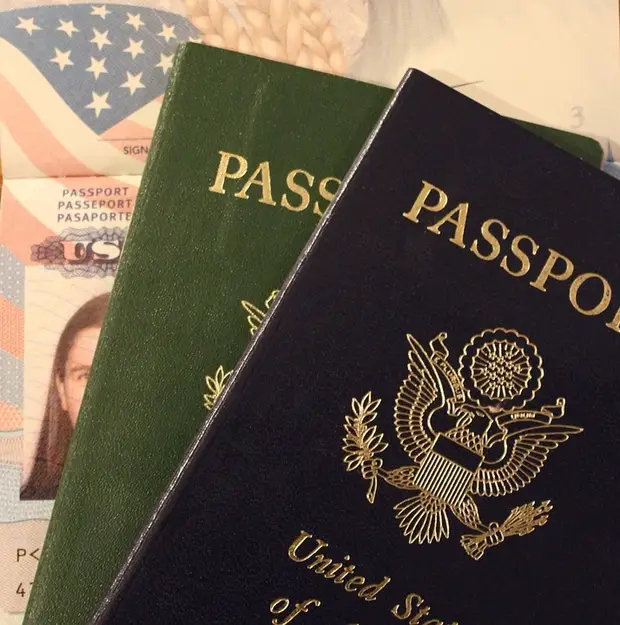 A copy of my passport?
For doing what exactly?
These are the two questions that tourists usually ask, and the answer is quite simple.
You may lose your bag or it can be stolen with all your valuables inside, so if that happens a copy of your passport may save your holiday.
So when visiting Paris, just take a copy of your passport with you and leave the original one at the hotel.
It is also a good idea to carry another identity document such as a student card, just in case.
If you do so, and unfortunately you lose your bag or you get it stolen, at least you have your passport, and you can ask for an official loss or theft statement, and continue your trip without any problem.
18. Headphones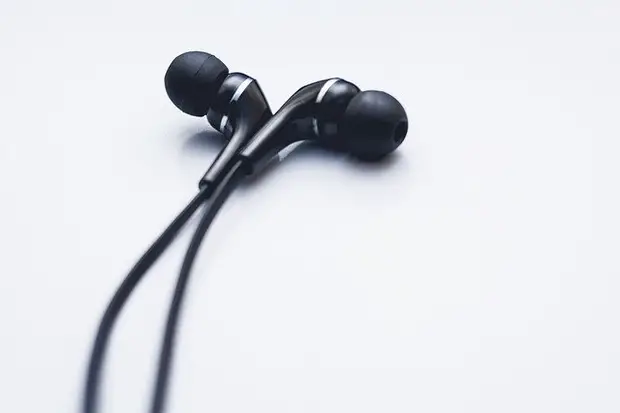 Even if the Parisian transport system works quite well, journeys on a train can be long sometimes.
So in order to make your journey more comfortable and pleasant, pack your headphones.
That will help you to relax during your trip and could be very useful if you're thinking about taking a bus or a train to your next destination.
Attention: headphones doesn't mean an audio headset, only choose a pair of headphones that are functional and practical!
19. Pen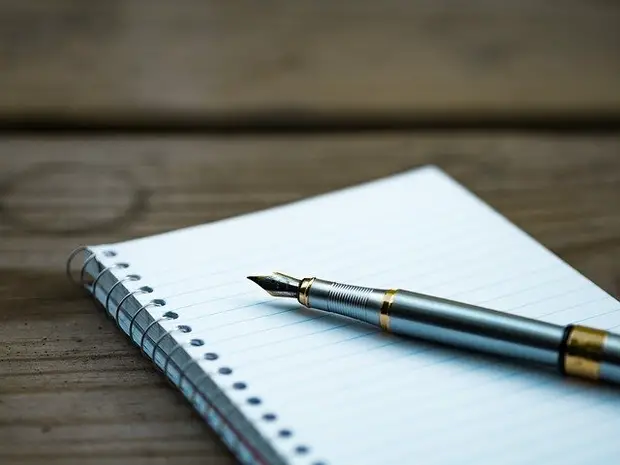 Somebody has just given you the name of a super place to visit, but you don't have enough battery on your phone to note it down?
Don't worry, if you always have a pen with you, there's no problem!
We never know when we will need to sign or write something down, a telephone number for example or something else; so, just in case, always carry a pen in your backpack.
20. Paperback book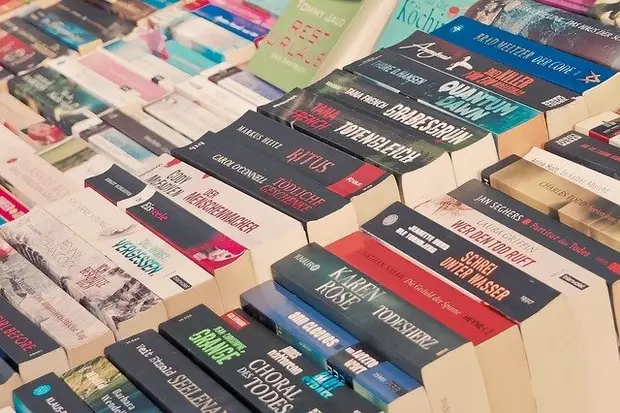 For those who love reading, a paperback book is a must.
If you are not a fan of music and you prefer to spend your time reading, we suggest you pack a paperback book.
Not a big one, just something easy to carry, and nice to read.
You can leave your copy of Don Quixote at home – you won't need it, for sure!
Choose, for example, a crime novel or something else that you like.
There is just one condition: bulky books are forbidden!
And if you finish it before the end of your trip, don't worry! In most hotels and hostels you can find a place to exchange books: you leave yours and you take another one. In that way, you only need to carry one book during the whole of your holiday.
That's the end of our list of important things that you need absolutely to pack.
We didn't talk about useful applications for your trip in Paris, but if you want more information about them, we invite you to read our article: 16 Free Apps to Download to Make Your Trip in Paris Easier
⚠️ Now, the last part of our article is dedicated to those things that you must definitely leave at home – those bulky objects that you won't use and that will take up too much space in your bag.
5 Things That Are Not Needed And to Leave at Home
1. Food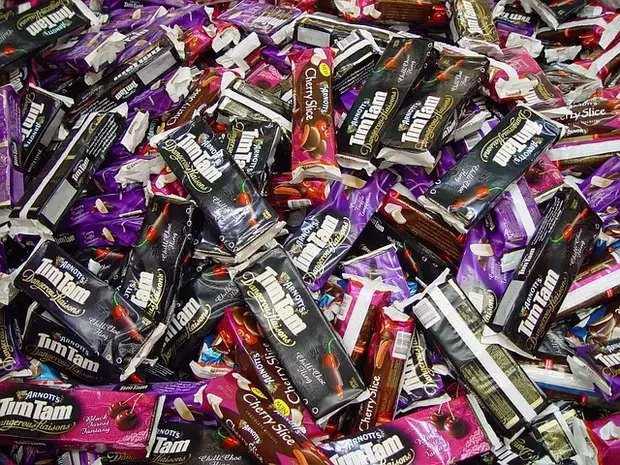 France, the cradle of culinary traditions and renowned international gastronomy, has everything to satisfy even the pickiest of visitors.
So leave your candy and snacks at home and taste the specialties of the country.
We are totally sure that you can find something according to your preferences and budget.
From the Parisian sandwiches to the boeuf bourguignon, not to mention the Breton buckwheat pancakes, Paris offers you a great variety of products and dishes that won't disappoint you.
For further information about the dishes that you need to try at least once, we suggest you read our article 25 Typical French Food
2. Bulky books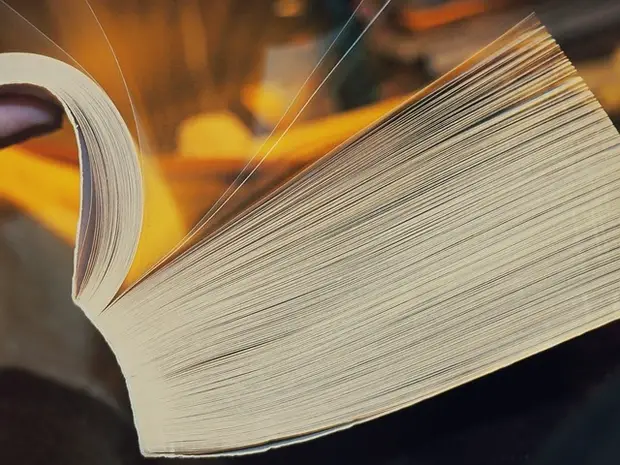 Even if you love reading, please leave your copy of Romeo and Juliet at home!
In fact, cross out from your list of things to pack all the big bulky books that will take up too much space in your suitcase for your trip to Paris.
As we said before, take just one paperback book or try some e-books, so that you can enjoy reading without a problem.
3. Too many clothes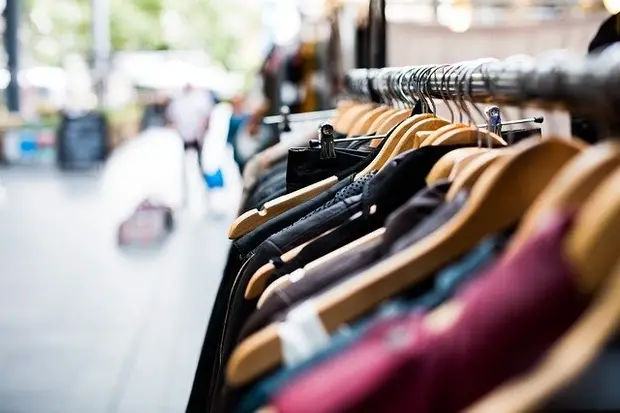 Even if Paris is the fashion capital, you don't need to look like a top model during your holidays.
It's nice to be chic, but please don't go over the top.
No, you don't need your four coats and your three pairs of high heel sandals.
Just be practical: choose clothes that are easy to match, are comfortable and not bulky – and leave all the rest at home.
If you think you don't have enough clothes for your stay in the capital, don't worry, most of the hotels can offer you a laundry service for a minimal extra cost, or you can find a laundromat almost everywhere in the city.
Don't forget that there are many fashion boutiques in Paris, and you may succumb to a beautiful summer skirt or a wonderful winter coat, so you will need some space in your luggage to put your shopping in…
4. Useless valuables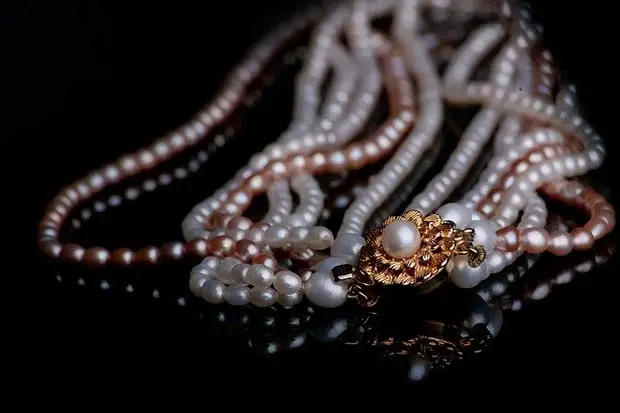 Your wonderful gold earrings and your emerald ring can stay at home.
Your foreign ID, and your work card too.
It would be a pity to lose them during your holidays, so choose simple and cheap costume jewelry and only bring the documents that you need for your trip.
That's an excellent way to avoid future headaches.
5. Hairdryer and hair straightener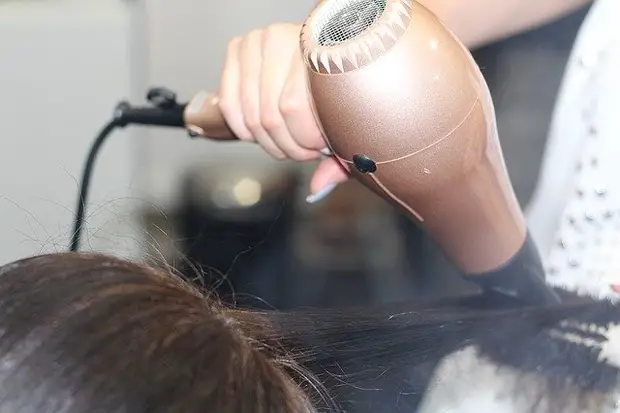 Seriously, you don't need them – your hair is wonderful the way it is!
But if you feel that they are completely necessary for your survival, we're glad to inform you that you can find a hairdryer in almost every hotel that you visit, so there's no point in carrying one with you.
The hair straightener is a little bit more complicated, but we are totally sure that you can survive without it for a couple of weeks.
Besides, Parisian weather is unpredictable, and your beautiful straightened hair may finish completely soaked.
Just be practical and pack only what you need.

Advice, best plans, great places; I will help you in your search for trips, activities, hotels and restaurants. Whether it's for a walk, a weekend, an afternoon or merely to find a trendy place to eat, I can give you all the pointers you need for your endeavor. Just follow the guide!