Paris rhymes with poetries and fairies but also with swindle … As in all great capitals, there are some tourist traps to avoid. Yet, we assure you that there aren't malevolent wrongdoers that are on the look-out at every street corner so there is no need to be anxious. Nevertheless you need to know to expect.
Here for you is a quick summary of the most common swindles in the City of Light.
ORGANISED BEGGING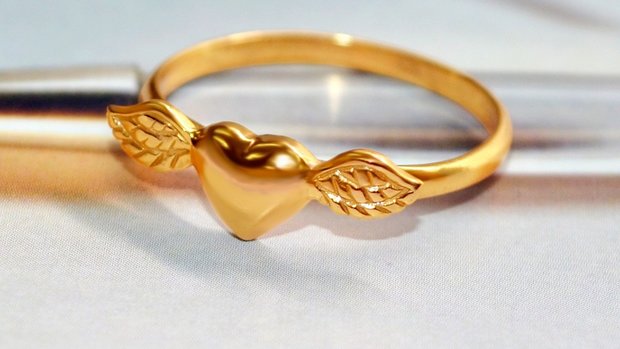 Petition for charities
Holding a pen and a sheet of paper, someone approaches you to sign all kinds of petitions: sometimes for deaf children, for mute persons, for homeless children, for exploited orphans … If you think you are making a good action by appending your signature or by offering some euros, even a big amount, unfortunately, you fall into the trap. And for those who smell the trouble, they will be insistently harassed and tracked for several metres. So when you have the feeling that something's wrong, keep walking straight ahead and do not pay attention to the person.
"Oh Miss, your beautiful gold ring fell to the ground!"
And here is a well-tailored swindle! Someone calls out to you and announces to you that miraculously she found a gold ring on the floor! She tells you that she saw it falling but, in fact, she has several dozens of rings with her and she feigns to drop one of them just behind you. Then, she proposes you to exchange it for some ridiculously low euros explaining to you, for instance, that she cannot keep that one because wearing gold stands in the way of her religion or because if her husband find out about the ring, he would throw a tantrum and believe that she is cheating on him. You know very well that it doesn't belong to you but you say that's a great opportunity: a ring (probably in gold) in exchange for some coins! In reality, the ring is fake and barely costs 10 cents! We advise you the same as for the petition for charities: look straight ahead and keep walking.
"No thanks sir, no Brazilian bracelet for me!"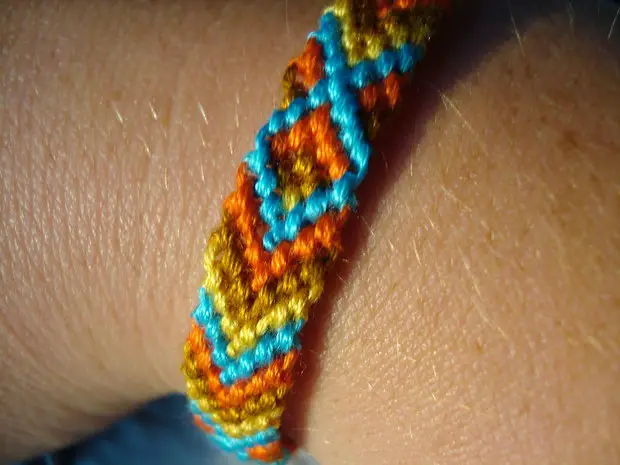 Most of the time, they are in a large number waiting for you at the steps of the Sacré-Coeur to suggest you braid a Brazilian bangle and "forget" to mention the price. Of course, once that it is done, they will tell you the price; beware those who refuse to pay! Further away, 3 or 4 scammers, all stronger one after another, will ask you very clearly to pay your "due." To avoid this kind of problem, we advise you to keep your hands in your pockets!
ORGANISED THEFT
 Our friends, the pickpockets from the underground
In a close embrace among the crowd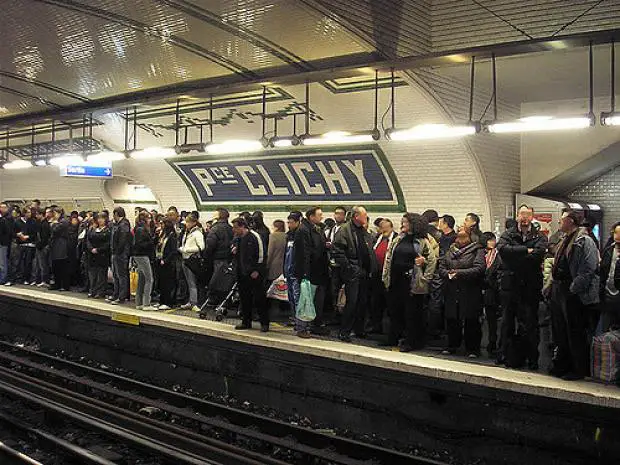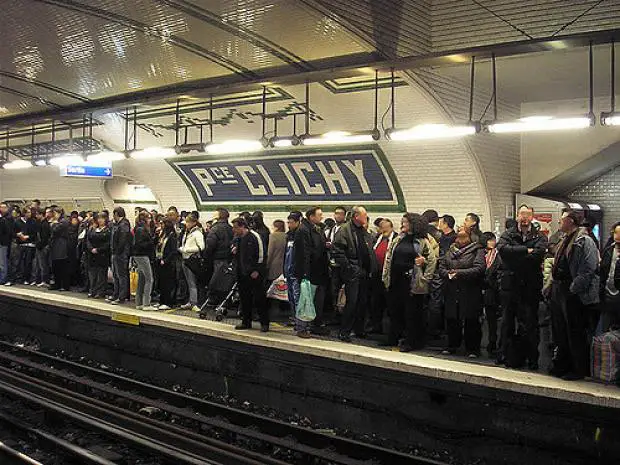 "I felt somebody who was sticking to me like glue in the RER, then I went to my pocket (…) A few minutes later, I realized that my phone was not there anymore." Testimony of a Parisian.
The method is almost the same every time: that day, there is a huge crowd in the public transports, there is no space, you are in a close embrace with everybody and hands go through the pockets …
Its variety is the close embrace at the turnstile. The lout puts his hands in your pockets while you are passing the turnstile; once on the other side, you cannot go back and, of course, the guy stayed on the other side of the turnstile and sent you a warm waving by way of goodbye …
To avoid this situation, it is better to tightly close your bag and to firmly hold it; you shouldn't put things in your pockets but you should rather shun people who are too clingy.
The trick of the sound signal
While the sound signal rings out just before the closing of the underground's doors, the pickpocket starts acting and strips you of your bag, your phone or any other stuff within its reach. Choose a place closer from the back of the train than from the doors.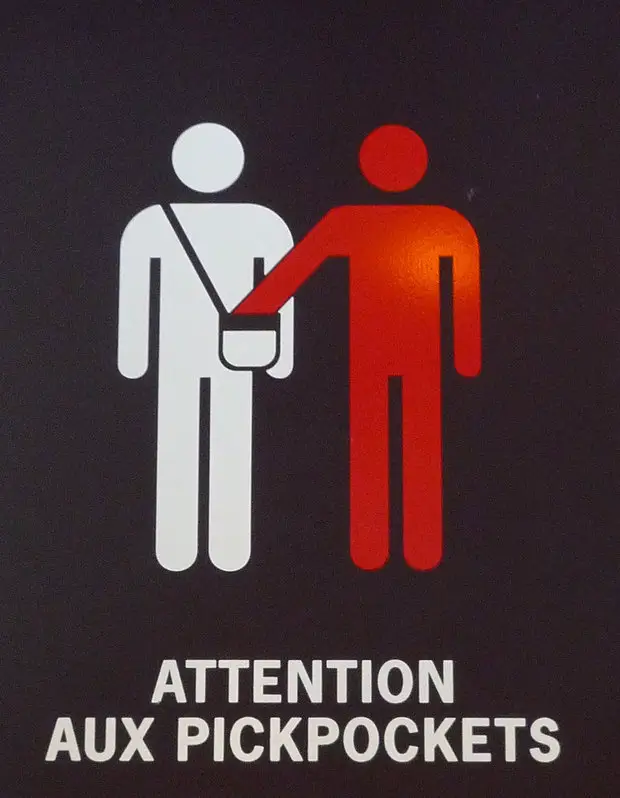 To move into action, the thief waits for only one thing: that your attention has been focused on something completely different from the present moment. To manage his theft, approaches are numerous: feign a fight, a passer-by screams "Stop, thief!" before his accomplice takes advantage of the situation to slice his hands in your pockets. Another technique, that is undoubtedly the most immoral, consists of taking advantage of your kindness: a person pretends to drop something and, because you are nice, you pick it for her while her partner takes advantage of the situation to take possession of your things.
To avoid this kind of problem, we advise you to check that your personal effects are next to you and to hold them firmly close to you before answering to the person.
Dressed in official uniforms, fake policemen come up to let you know that counterfeit money is spreading and they wish to check your purse to make sure that you are in order. Generally, their speech is the following one: "Hello, national police force, sorry for disturbing you but you left a store known to give change with counterfeit banknotes; therefore, we would like to check your coin purse." When they return it to you, of course, the purse is not anymore as much weight as before, given that you were stripped of some banknotes including, for the most talented, of your bank card.
How to avoid this swindle? We recommend you always check that the policemen own their badge and to think of having a look at their name and their ID number, normally very visible.
"I got lost; look at the map and point me the way please …"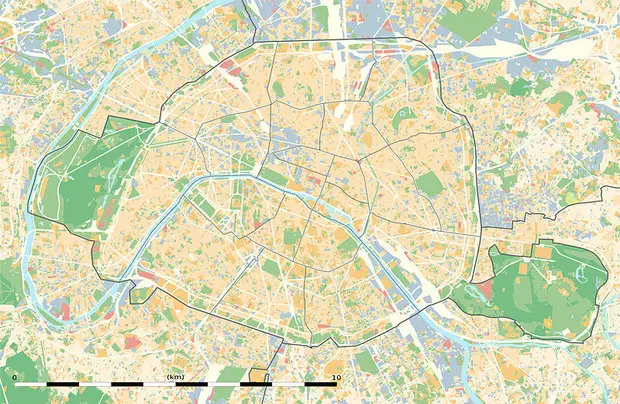 A "passer-by" approaches you and asks for help because, apparently, he got lost in the capital and needs information. It is at this moment that he unfolds his giant map of Paris beneath your eyes. In reality, he tries to turn your attention away while his accomplice slices his hands in your pockets.
TOO MUCH KINDNESS, BE AWARE OF
The fake subway ticket cheaper and faster!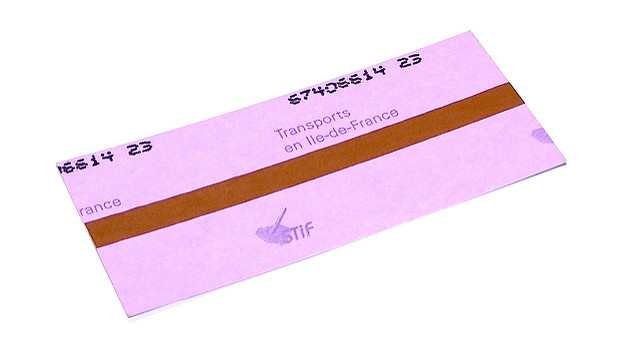 That the person who doesn't dream to avoid the endless queue in front of the vending machines of subway tickets stands up! … Naturally, everybody remains seated. Happily, this sweet seller, in the official look of the transports service's staff, approaches you and suggests you to buy a ticket hardly more expensive than the original one to avoid the waiting time. It is very attractive … But it's not attractive anymore when you know that the ticket in question isn't valid at all because it is a fake one!
Never buy a subway ticket somewhere else than at the automaton or at the train station counter.
The rose for your partner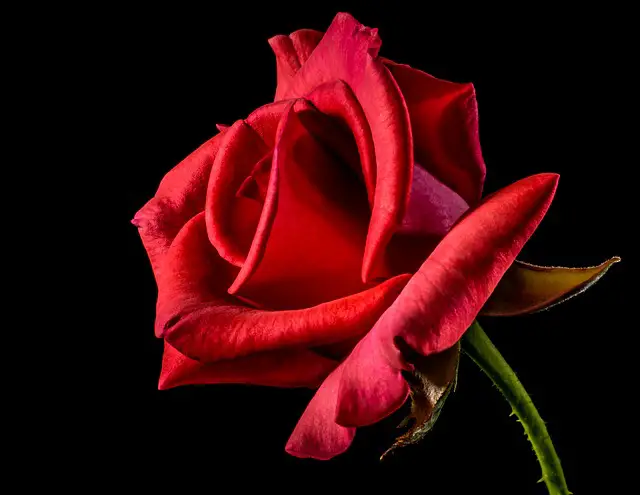 You walk quietly with your sweetheart in Paris when a man approaches you and offers a rose to your partner. Then, he asks you to pay the price of the rose and, at what price! If you refuse to pay him, he will make you feel guilty for having refused a rose to your partner. You must definitely not fall into the trap and go on your way!
The stained jacket
Behind your back, a person discreetly stains your dress and, to try to make up for it, she proposes you, friendly and innocently, her help to clean your jacket. And she will take advantage of the situation to put her hands in your pockets! Often, the thief is a woman when the victim is a man, and in return, according to the English website The Local.
As a precaution, we recommend you to refuse contact with every person and to check correctly that you are not approached by a second person.
The nice photographer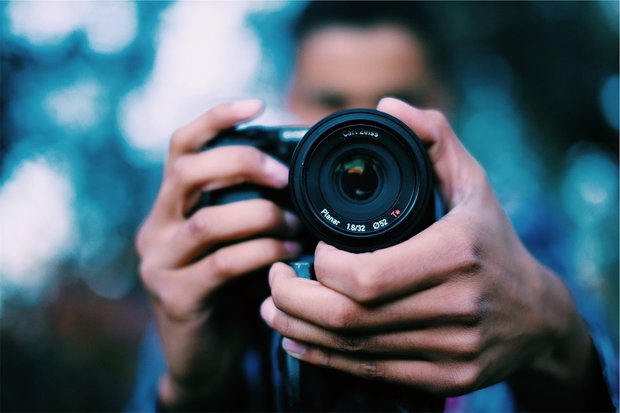 A person, to all appearances very nice, approaches you while you are taking a photo of your partner or while you are making a selfie. At best, the man is going to ask you for some money in exchange for the service provided. In the worst case, say goodbye to your camera or to your mobile phone!
OTHER SWINDLES
Three-card trick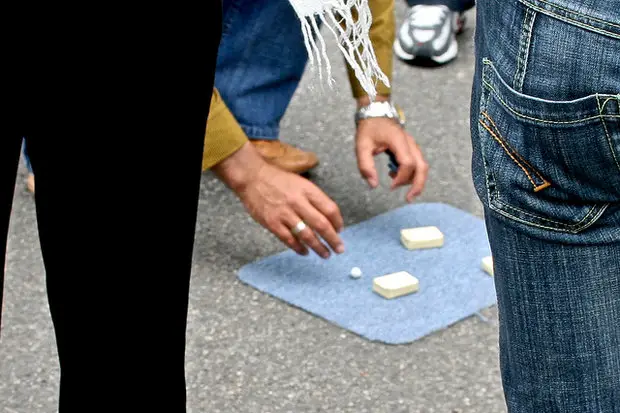 It is a very common swindle in a large number of big cities and it is as old as the hills!
Far away, you catch sight of a crowd of people gathered around a man, with only three tumblers and a ball: this is the three-card trick! Intrigued, you stop. Some fortunate players win phenomenal amounts in a few seconds, so you try your luck! It seems to be so easy … But when it's your turn, you are not lucky: you lose your money!
Fake taxi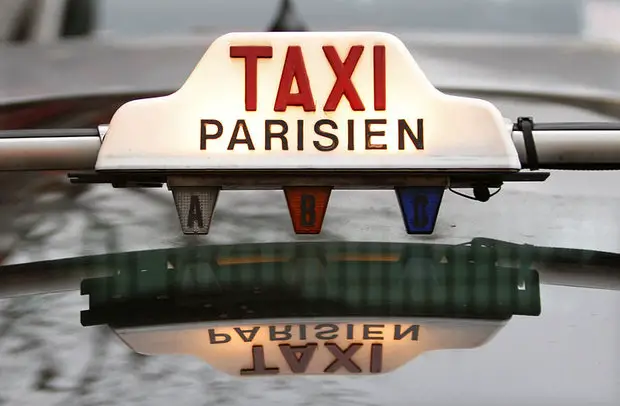 Taxis become scarce but fortunately here is one, served on a silver platter! The driver proposes you to take you where you want in exchange for a small sum of money. Naturally, this practice is not legal; moreover, it's a swindle. Over the fare, the price will increase to reach, at the end, a cost over the official taxi's price. Thank you, traffic taximeter!
To avoid this kind of swindle, don't get, under any circumstances, into a taxi without a taximeter or in a vehicle where it is not clearly indicated "Taxi of Paris."
You must know that some taxi drivers will take advantage of the fact that you don't know the city. Deliberately, they are going to take longer roads or high-risk areas for traffic jams so that you pay more. Before you reach that point, set a price in advance and pay the driver before he starts the car.
"A little free magic trick, Madam?" And poof! The watch disappeared.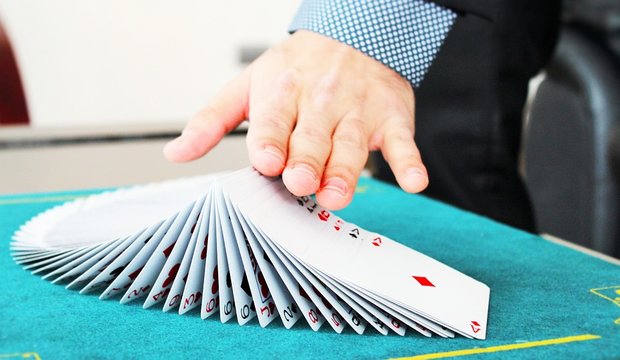 There are a lot of ways to steal something. One of the most common is the magic. Thanks to magic trick speech, the scammers are capable of stealing your watch in no time and they pack up their bags before you have had a doubt.
To avoid this kind of incident, do not give your personal and valuable items to magicians in the streets.
Trapped cash machine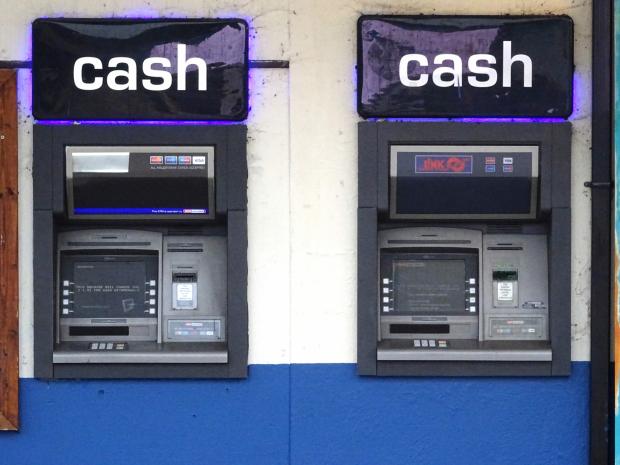 In the cash dispenser, you insert your bank card then dial your personal identification number out of sight and two people, most of the time two children, who roamed behind you, accost you at that exact time: one of them puts a newspaper on the keyboard of the ATM, pressing on the button which suggests you draw out the biggest sum. Sometimes, this one spits at the screen of the automated teller machine to scare you off. Then you leave after taking your credit card, ignoring that some money was removed. Both thieves take advantage of that to wait for your money once you left. To avoid this swindle, stay near the automaton to check if the suspects got back your money and check if your account was debited.
Another swindle is the "cash trapping," which allows the guy to steal a person making its cash withdrawal without her even noticing it. The swindlers put strong glue where the money is supposed to get out. This one is then fixed to the crack where banknotes go out. So, when the person withdraws her money, and neither billfolds nor ticket go out. The user thinks that the transaction did not work. He takes back his bank card and leaves. The persons, posted a few meters away from there, only have to remove the small ruler.
To avoid being swindled, do not hesitate to take your mobile phone and to phone the police (+3317) to inform them that there is maybe a theft and tell them where you are. Then, you have to trail along things in order not to alert thieves and stay online with the person who is going to send you a patrol that will arrest the contraveners.
The broken camera
Someone asks you to photograph him with her friends. You accept, but the camera does not work. And when he gives the device back to her, he brings it down and this later breaks. The man and his friends surround you to demand you compensate them or take advantage of your inattention to put hands in your pockets.
To avoid this swindle, we advise you either to refuse to photograph someone (at the risk of refusing a photo for someone who is not at all ill-intentioned), or to photograph her and to put the camera on a surface instead of putting it back directly in the person's hands.
We hope that all these knacks will allow you to anticipate the trickery of the thieves and to have a nice stay, without a mean trick!

I aim to share my tips and recommendations for the beautiful country of France. My goal is to help you plan your next adventure, whether it's a weekend getaway or a once-in-a-lifetime trip. From finding the best hotels and restaurants, to discovering unique activities and sights, I've got you covered!