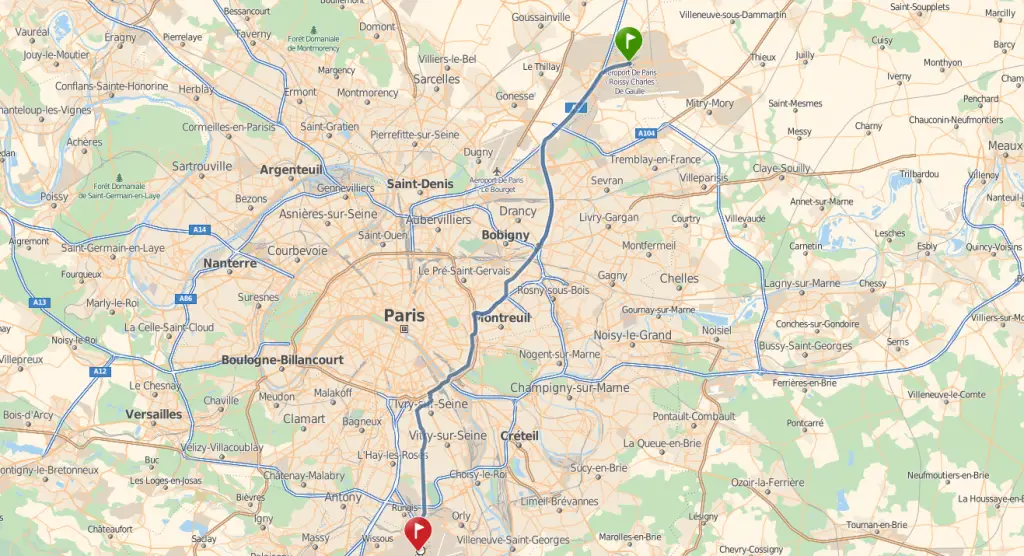 Summary of our tips:
The cheapest solution: RER B + Orlyval
The fastest solution: Taxi
The simplest solution: The Bus Direct
1) Bus
-THE BUS DIRECT: LINE 3 (Previously called Cars Air France)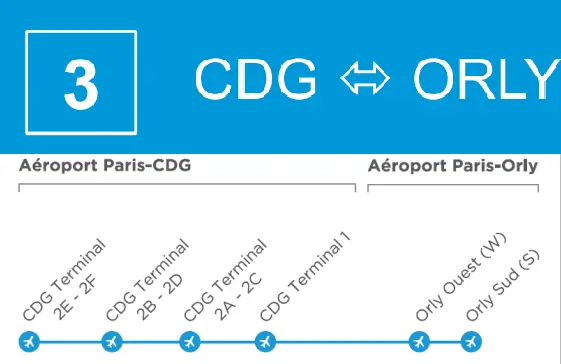 Thanks to this comfortable bus, you will be able to link both airports without any connection. This bus departs around every half-hour, all day long and takes between 1h10 and 1h20 to reach the airport.
Time: ~70 to 80 minutes
Hours: Every 20-30 minutes
First bus / Last bus: 6.30am / 10.30pm
Price: A one-way ticket is 21€ per adult and 13€ for children between 4 and 11 years old.
Our opinion: This bus does not take longer than the RER to reach the other airport but it is expensive and is not necessarily suitable for large families. However, this bus is comfortable and allows you to avoid having to take public transportation to the airport, which is often overcrowded and unclean.
2) RER

–RER B + ORLYVAL: You can choose to take the RER and the Orlyval (a shuttle from Orly airport) and vice versa, to link both airports. The airport Orly is not directly linked to the train station, hence why you have to use the shuttle, Orlyval, to get to the airport and the RER station "Antony". This Shuttle runs every 5 to 7 minutes between 6am and 11.35pm.
Time: ~75 minutes
Frequency: Every 6-8 minutes
First train / last train: 6am / 11pm
Price: 12.60€ per adult and 6.30€ for children between 2 and 11 years old.
Our opinion: Despite the fact that the ride is not direct as you have to use the Orlyval, the price is affordable and the travelling time is average.
3) Taxi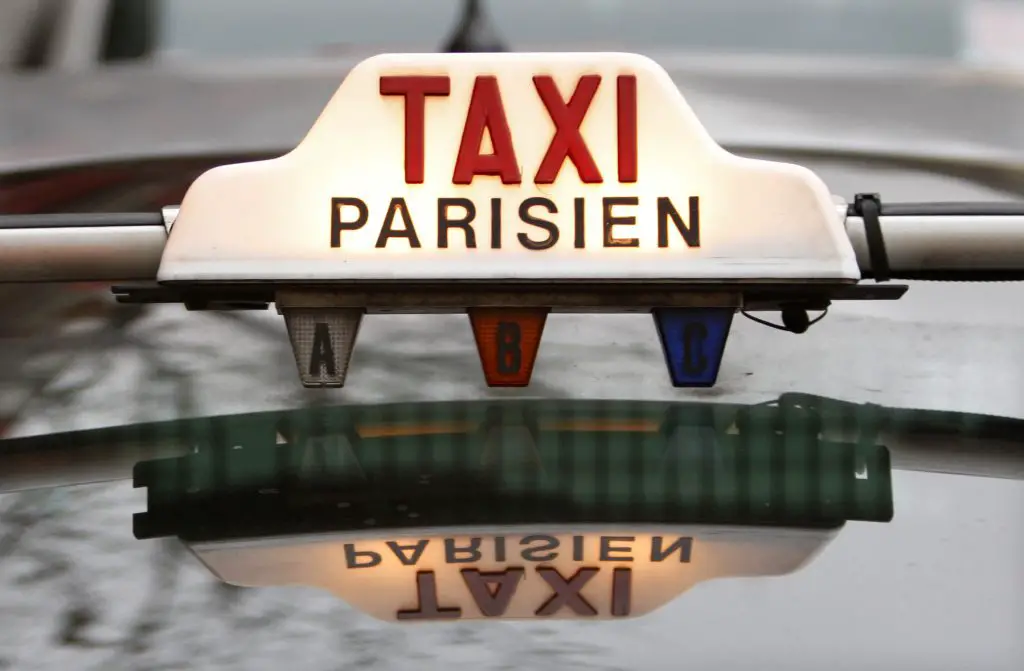 You can pre-order a taxi online in advance to avoid having to wait. The taxi will be waiting for you at the airport with a sign in order not to waste any time trying to find it and then it takes about an hour if there is a smooth flow.
Time: ~60 minutes
Price: Starts at 70€
Our opinion: You are able to get to both airports without having to take public transportation and without having to hurry to catch a connection. However, it is very expensive which is not ideal for everyone.
For more information, click here. (in French)
-MOTORCYCLE-TAXI: Although it is not a frequently used method of transportation, the motorcycle-taxi remains practical and fast when you do not want to wait for a regular cab. You can book one in advance and the price of the fare to get from the airport Charles de Gaulle to the center of Paris is 95€. The motorcycle-taxi takes about 50 minutes to get to the center of Paris depending on traffic. For more information, you can visit Citybird's website or Motocab's website.
Time: ~40 minutes
Price: 125€
Our opinion: It is the fastest way to link both airports if you have a connection to catch. However, it is very pricey and, although the motorcycle is comfortable, you won't be able to bring heavy luggage.
On the same topic:
How to Get From Charles de Gaulle Airport to the Center of Paris?
How to Get From Orly Airport to The Center of Paris?

Advice, best plans, great places; I will help you in your search for trips, activities, hotels and restaurants. Whether it's for a walk, a weekend, an afternoon or merely to find a trendy place to eat, I can give you all the pointers you need for your endeavor. Just follow the guide!