Paris isn't any more dangerous than other large cities if you follow some basic security rules. They are the same rules whether you are in the so-called "lower" districts or in the chic or touristic districts.

Basic security rules
In order to enjoy a safe trip, we advise you to follow these basic security rules:
Always keep an eye on your personal belongings (cameras, mobile phones, bags, identity papers…), especially in public transports (line 1 for instance) and in touristic areas.
If you explore the city in a group, don't put all your means of payment in the same bag — don't forget to divide them in several bags, to avoid losing everything at once in the event of theft.
Avoid walking alone at night in deserted alleys, whatever the district.
You can be asked to sign petitions in the street. Be careful, this is sometimes a way to divert your attention to steal your personal effects.
If you fall victim to a theft, go to the nearest police station.
Several places to avoid at night
Please note that the following places are not necessarily dangerous.
Your bag can be stolen in public transports, in very touristic places, or in the so- called "chic" districts. Nevertheless, the following places are not considered the safest places during nighttime. There aren't any "no go" areas in Paris unlike what some sources of information have suggested in the past.
We advise you to avoid walking alone in these places at night:
Gare du Nord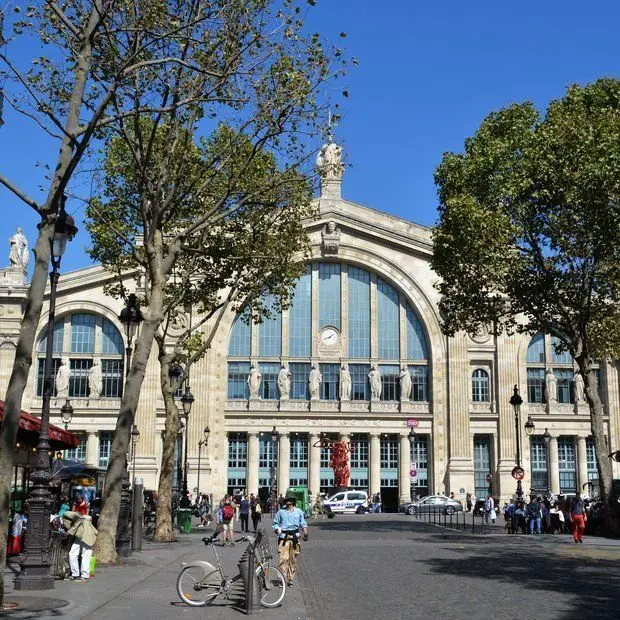 The Paris-Nord train station, also named Gare du Nord, is one of the six main stations of Paris and has a very strong international goal. As the most important European station and third largest station in the world in terms of attendance levels, it welcomes not only SNCF terminus, but also national and international TGV (Eurostar and Thalys) and RER, TER and metro lines.
Located in the 10th arrondissement near Paris-Est train station, also known as Gare de l'Est, Gare du Nord has been listed as a historic monument ever since 1975.
If Gare du Nord is a real anthill during the day, the surroundings are sometimes quite unwelcoming at night, while not being too risky either.
Place Stalingrad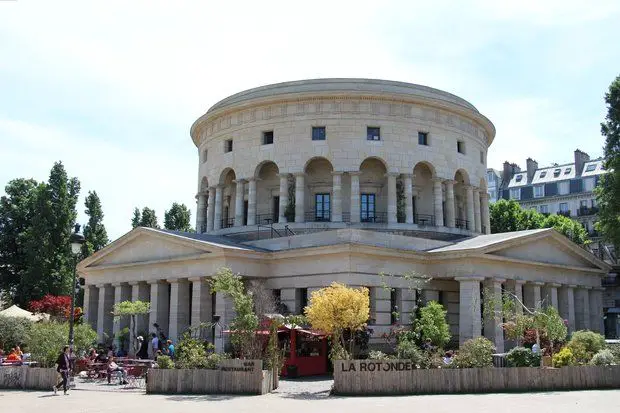 This square, which has had multiple names before finally being called Place de la Bataille de Stalingrad, is located in the 10th and the 19th arrondissement of Paris. Created in 1945, it has been reworked several times.
Unfortunately, it has been known since the late 1980s as an important place for the sale and consumption of drugs in Paris.
Nevertheless, during the day, you can admire the Rotonde De La Villette, its fountain and a remarkable tree planted in 1945, in honor of the Liberation of Paris.
Barbès district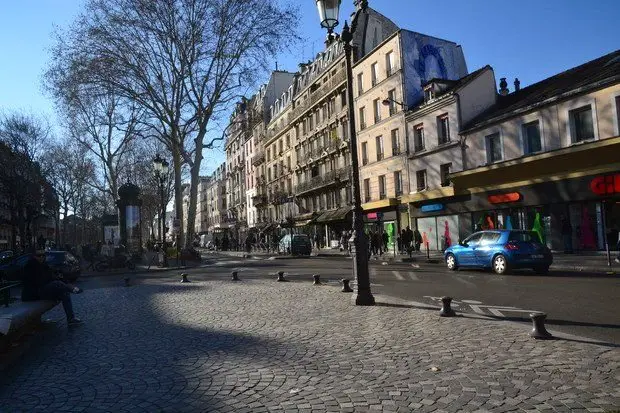 The Boulevard Barbès, as well as the Goutte-d'Or district, are among the "working-class" districts of Paris. This district is full of drugs and cigarettes trafficking.
Porte de Clignancourt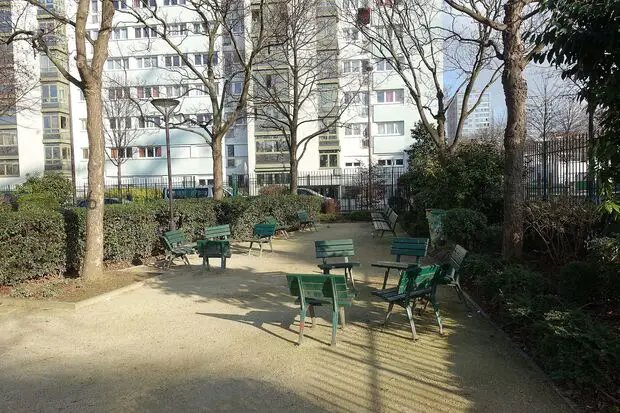 Located in the North of Paris, at the edge of Saint-Ouen, the Porte de Clignancourt is one of the 17 gates pierced in the Thiers enclosure which once circled Paris.
Now a very popular district, it mainly owes its fame to the Marché aux Puces de Saint-Ouen, known in all the world for its antiques and vintage fashion.
Boulevard de Clichy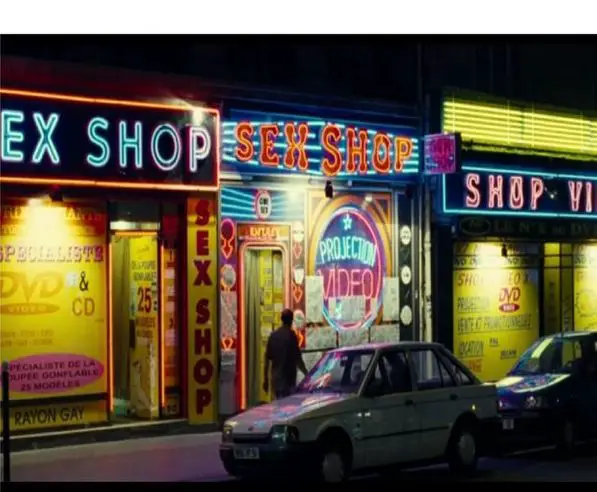 Ideally located between four arrondissements, Place de Clichy is very popular, both during the day and at night. There are many bars and restaurants where Parisians and tourists like to meet up.
The Boulevard de Clichy crosses Pigalle, whose hot reputation needs not to be mentioned. As a party area, bars and sexshops can attract a less than respectable clientele during nighttime.
Bois de Boulogne and Bois de Vincennes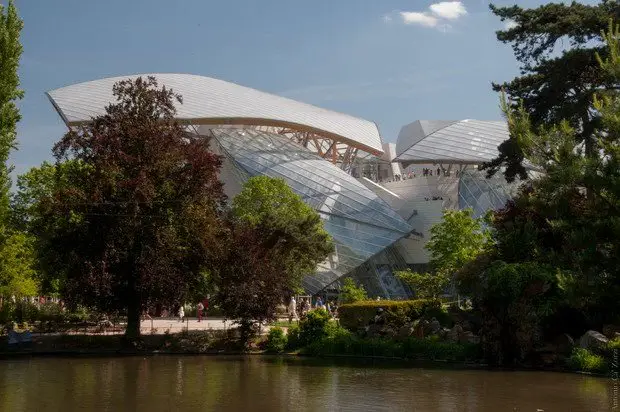 Considered as one of the "lungs" of Paris, the Bois de Boulogne which is the last vestige of the old forest of Rouvray, has various activities: such as the Jardin d'Acclimatation with its attractions and the superb Fondation Louis Vuitton or the Longchamps estate and its hippodrome.
But while these places are very touristic, the Bois de Boulogne is also known as one of the most famous places of Parisian prostitution. It's best to avoid going there at night.
The Bois de Vincennes is currently the largest green area in Paris. Not only is there a park, there are also a zoo, the Parc Floral, the hippodrome of Vincennes and the castle of Vincennes.
Saint-Denis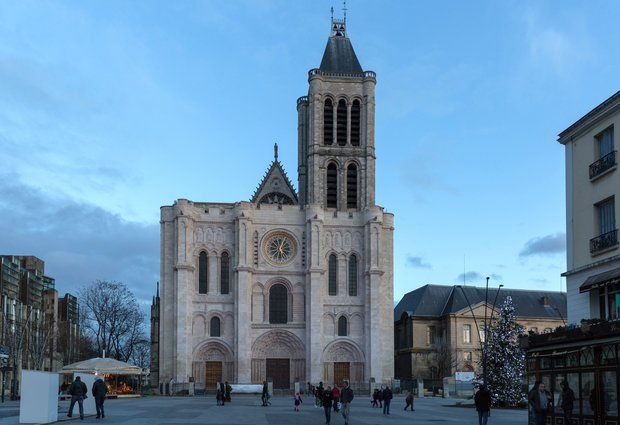 Located near Paris, this suburb is known in particular for housing the Basilica of Saint-Denis, necropolis of the Kings of France and for the Stade de France.
Conclusion
While during the day these touristic landmarks attract a lot of people, we advise you not to venture there alone, especially in the evening.

I aim to share my tips and recommendations for the beautiful country of France. My goal is to help you plan your next adventure, whether it's a weekend getaway or a once-in-a-lifetime trip. From finding the best hotels and restaurants, to discovering unique activities and sights, I've got you covered!