Spending your holidays in a city like Paris can be expensive, if you count the means of transportation and the lodging. The budget for tourism, means of transportation, and restaurants has to be reduced and it is not necessarily enough to enjoy your holidays … at least, at first sight. Fortunately, Paris is full of surprises: a lot of tours are available for free, and you can find transportation at reduced prices and restaurants at interesting rates. Let's go on a "tour" of the best good deals!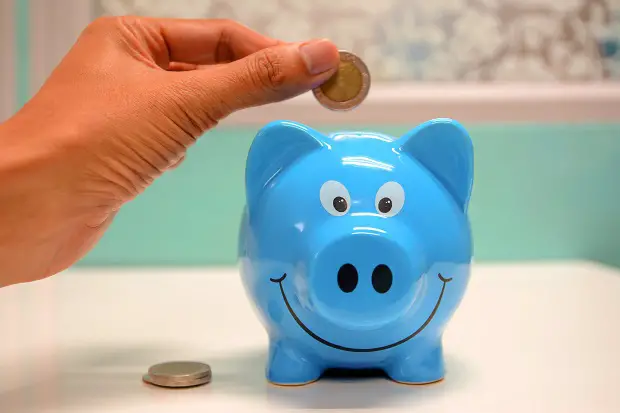 Table of contents:
Culture and leisure activities
Means of transportation
Restaurants
Hotels
Culture and leisure activities
Museums: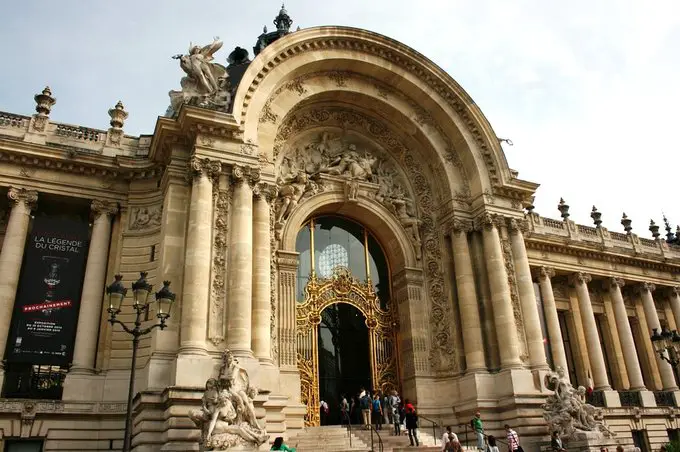 • Petit Palais (picture above) – Free
The Petit Palais art museum is regarded as an historic monument, since it was built for the 1900 Exposition Universelle world's fair by architect Charles Girault. In 1902, it was turned into a museum of fine arts. Nowadays, it belongs to the fourteen museums managed by the city. You will admire its 1300 pieces of ancient, medieval, and French and Italian Renaissance arts. The most famous collection is that of the 19th century French artists: Delacroix, Monet, Renoir, Toulouse-Lautrec …
Avenue Winston Churchill, 75008
• The Carnavalet Museum – Free
The Carnavalet Museum is the perfect place for you to discover Paris history, from the beginning up to the present days. It exhibits memories of the French Revolution (paintings, sculptures, furniture, etc.) to help you understand history in another way.
23, rue de Sévigné, 75003
• Mémorial de la Shoah/Holocaust museum – Free
The Holocaust memorial is a place of memories dedicated to the genocide of French Jews. It comprises both a museum dedicated to Jewish history during WW2 (the Holocaust, the Shoah in Hebrew), memorials like the Wall of Names ("le mur des Noms"), the grave of the unknown Jewish martyr ("le tombeau du martyr juif inconnu"), the "Allée des Justes" (literally, the "aisle of the Righteous Among the Nations"), and the Center for Contemporary Jewish Documentation.
17, rue Geoffroy l'Asnier, 75004
• Maison de Victor Hugo/Victor Hugo's House – Free
As you would have guessed from its name, Victor Hugo's House was a shelter for the writer during a few years. He used to live in the second floor apartment for 16 years and wrote some of his major works there: Ruy Blas, Lucrezia Borgia, The Contemplations, Les Misérables, etc. After he left the building, the flat went through many changes. Later on, an auction sale led to the scattering of all his goods. Thus, the reconstruction of the place won't allow you to walk in Victor Hugo's very own shoes (but almost).
6, place des Vosges, 75004
Taking a walk in Paris: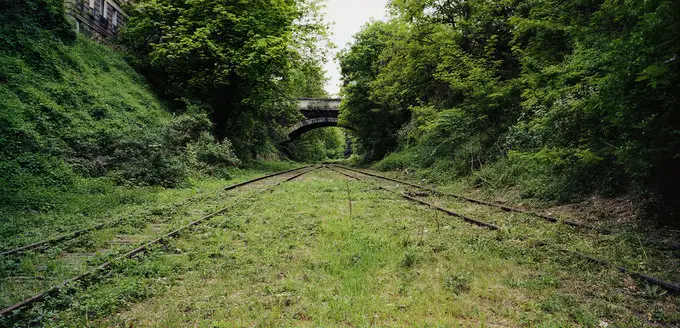 • L'Île aux Cygnes (literally, the "Isle of the Swans") – Free
This artificial island on the Seine River used to be called "Grenelle's embankment" ("la digue de Grenelle"). It is a fulcrum for three different bridges. There are only trees, benches, and a few plant species, but it will provide you with a peaceful and green haven in the heart of Paris, above the Seine River. US lovers will be happy to contemplate the replica of the Statue of Liberty, made by Auguste Bartholdi, and mounted on the isle. It was given to France as a gift from the French community settled in the United States. It symbolizes the French and American Revolutions.
Between the 15th and the 16th districts
• La Petite Ceinture/ Little belt railway (picture above) – Free
This 19.88 mile long former railway track goes around Paris. The track was mainly destroyed or abandoned, thus forbidding any kind of pedestrian access. Nonetheless, some of its renovated and arranged parts are accessible: in the 12 th, the 13 th, the 15th, and the 16th districts, where you will discover traces of the railroad. Tree-lined promenades (like the Coulée Verte) and community gardens are also open to the public on different spots of the line.
Between rue de Rottembourg and rue de Montempoivre, 75012
Between Charles-Trenet and Moulin-de-la-Pointe gardens, 75013
Between Balard square and rue Olivier-de-Serres, 75015
Between Auteuil and La Muette railway stations, 75016
Markets: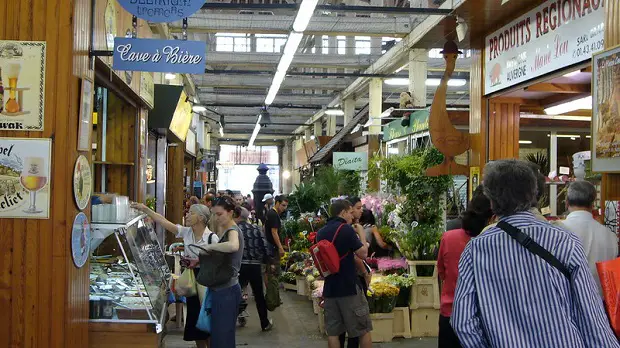 • Marché d'Aligre/Aligre market – Free
Aligre market is open every morning (except on Monday) on Aligre square, and also extends over rue d'Aligre. It includes a covered market called "marché Beauvau" and an open marketplace. Sellers rush there to sell their flowers, cheeses, fruits, vegetables, cold cuts, second-hand goods, etc. It is one of the most popular marketplaces in Paris; you will even have the opportunity to have lunch or dinner there.
Place d'Aligre, 75012
• Marché aux fleurs et aux oiseaux/Bird and flower market – Free
This very odd marketplace is located on the Île de la Cité, near the Palais de Justice ("the Palace of Justice") and Notre-Dame. It is divided between the indoor market and the open market. From Monday to Saturday, you can buy flowers; on the other hand, Sundays are dedicated to birds and other small animals. It is open all year, and it is a good opportunity to enjoy the colours of the flora even during winter!
Place Louis Lépine, 75004
Good tips to know:
 The student card is international. Thanks to your card you will benefit from several discounts and sometimes even free services. It will apply for shopping and stores, for culture, restaurants, and means of transportation.
Every first Sunday of the month, all the monuments managed by the city are open to the public for free.
Means of transportation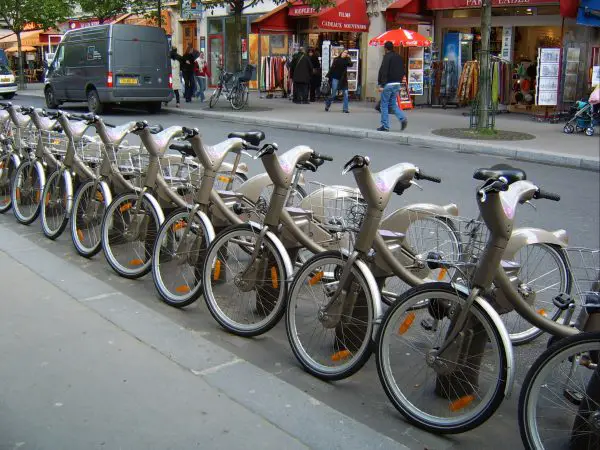 • The most typical – From 1.90€
The metro: The "Paris Visite" is a package suggested by the RATP ("Autonomous Operator for Parisian Transports") to offer you an unlimited use of Parisian means of transportation during 1, 2, 3, 4, or 5 days, depending on which package you've chosen. If you stay 1 or 2 days, you'd better buy this kind of travel pass. If you stay more than 2 days, choose the "Navigo semaine"/"Navigo week" travel pass, and for 22.80€: you will have unlimited access to Paris and its suburbs.
• The sportiest – From 1.70€
The Vélib': The "free bikes" are spread all over the capital. They will enable you to go on a tour or on a walk in Paris while gazing at the places you go through. If you want to rent a bike, you simply have to pick a package on the ticket machine, depending on the duration of your holidays: one day is 5€, one week is 15€.
Be careful! You'll have to put your bike back every 30 minutes. If you don't, you'll have to pay an additional fee.
• The most universal – Free
By foot: You might want to wander around in some places in the capital by foot, since many must-see sites might be closer to one another than you think. Thus, you'll be sure not to miss anything and you will even come upon places you had never imagined.
Restaurants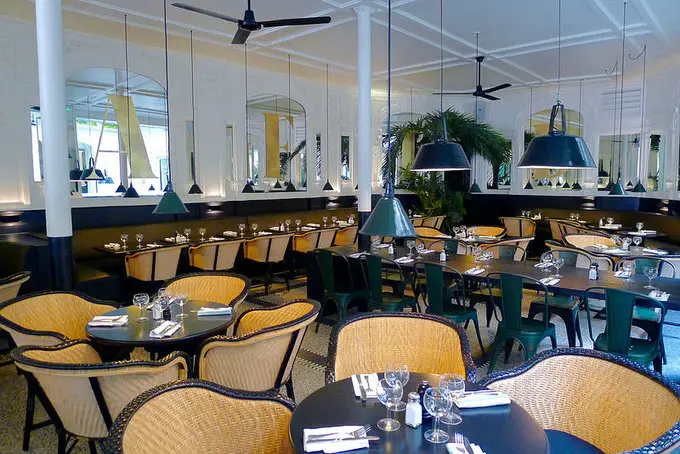 • Wanna grab a sandwich? Goutu – From 1 to 10€
This sandwich shop has a motto: "Eat Freshly, Smile Daily." It serves sandwiches for very cheap costs: 1€ for the simplest and 3€ for the most sophisticated.
On the menu: Sandwiches with deviled egg, tomato tartare, cooked white ham, or Parmesan cheese, etc.
51, rue Peletier, 75009
11, rue du Marché Saint-Honoré, 75001
2, place de la Porte-Maillot, 75017
13-15, rue Taitbout, 75009
Allée du Zénith, Parc de la Villette
• What about a pancake? Au p'tit Grec – From 3 to 10€
This pancake house doesn't have a Breton name at all (in French, "Au p'tit Grec" means "The Little Greek"). There, you'll be served (very) stuffed pancakes based on mouth-watering recipes. Prices are also appetizing: for less than 6€ you will choose the fillings of your pancake and leave the restaurant on a full stomach. Salted pancakes are even cheaper and even more generous.
68, rue Mouffetard, 75005
• Taste a couscous! Le café d'ICI – From 5 to 10€
This small restaurant is hidden in the Institut des Cultures d'Islam ("The institute of Islamic cultures"). This may be the place where you can buy the cheapest couscous in Paris. The starter-main course-dessert menu is 10€ high and its generous portions may take you directly to your bed during naptime. If you're a student or a senior, you'll be welcomed like royalty: the same menu will only cost you 5€!
On the menu: Traditional couscous and other oriental specialties made by the chef (for starters and main dishes).
19-13, rue Léon, 75018
• A gourmet meal? Pierre Sang – 7€ for lunch
Pierre Sang, finalist of the culinary show Top Chef, has opened his own restaurant: a bistro mixing French and Korean cuisine. For 7€ you can savour a bibimbap, a blending of numerous ingredients, always with a fried egg on top. This multitude of food is served with roasted barley tea with healing properties.
On the menu: Beef, salmon, baby carrots, button mushrooms, Jerusalem artichoke crisps, raviolis, rice, etc.
55, rue Oberkampf, 75011
• You'll be surprised! Les Chefs du Quartier – From 3 to 16€
The concept of this restaurant is quite unconventional. Every day, a new passionate chef comes and prepares his own specialty; there is something for every taste and every origin! You can either be there when Lebanese cuisine is served, or when it's Turkish, African, Spanish, French, Russian, and from many other countries. The starter-main dish-dessert menu will only cost you 9€, even 6 if you just order the main meal alone. Unfortunately, the restaurant is closed in the evening. However, it closes at 8 PM and you can get take-out too! Don't forget to pay the chefs a visit on your way home!
On the menu: The chef's surprise.
12, rue du Jura, 75013
Hotels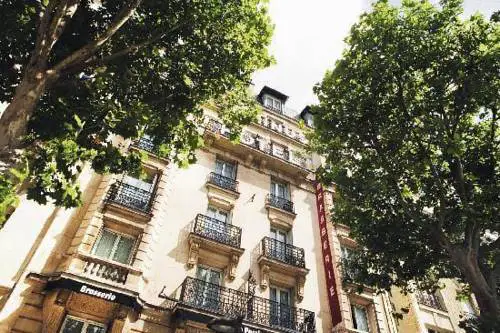 Book an cheap hotel in Paris and getting a good deal amongst the thousands hotels the city offers, isn't always a piece of cake. We are recommending those 2 hotels, not too pricey but with a good quality of service.
• Hôtel Victoria – From 34€ during off-season and 38€ during high season
This little hotel in the 18th district is ideally situated near the district of Montmartre. This highly cultural neighbourhood will allow you to leave Paris for a stroll's time, because it still looks like the former Parisian village it used to be.
It is a cheap hotel, so you better not expect a luxurious establishment; nevertheless, it is provided with all the comfort you need for a nice holiday. You'll benefit from a Wi-Fi connection, a television, and a bathroom. When you book, don't forget to ask for a room which opens onto the courtyard (rather than onto the street), so as to avoid this lively quarter's inconveniences.
• Terminus Orléans** (picture above) – From 45€ during off-season and 60€ during high season
This hotel located on the outskirts of Paris is optimal for short stays, like 1 or 2 nights. You'll easily access both the suburbs and the city, and its southern location will enable you to explore Paris fanciest sites. You'll sail even more easily thanks to the metro station Porte d'Orléans (line 4).
The rooms are pleasant; you and your wallet will spend satisfying holidays. Inside your bedroom, you'll have a private bathroom, a Wi-Fi connection, and a television at your disposal. In such circumstances, no need to book a luxury hotel; this is almost luxury!

I aim to share my tips and recommendations for the beautiful country of France. My goal is to help you plan your next adventure, whether it's a weekend getaway or a once-in-a-lifetime trip. From finding the best hotels and restaurants, to discovering unique activities and sights, I've got you covered!