When we think of Paris, we often think of the city of lovers. But it is not only that! Paris is also home for great designers, such as Yves Saint Laurent, Louis Vuitton and Karl Lagerfeld! To help you find your way around, here is a great guide to the neighbourhoods where you can shop in Paris.
1) Luxury tastes to the Golden Triangle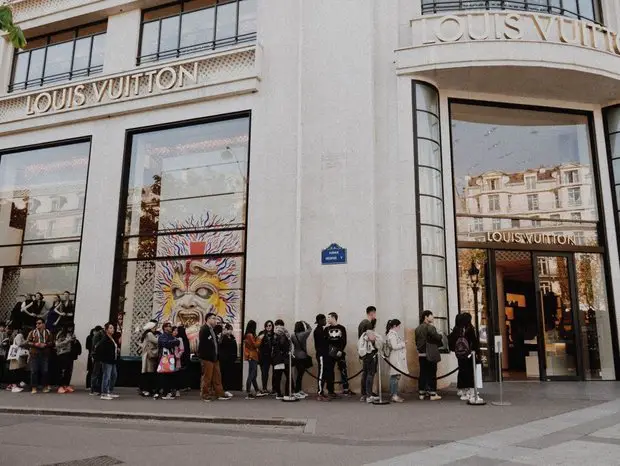 For those who love luxury brands, the Champs-Elysées, the Avenue Montaigne, the Avenue George V and the Boulevard Saint-Honoré are the perfect places to go shopping.
On the Champs-Elysées, you will find many brands such as Louis Vuitton, Hugo Boss, Longchamp, Repetto. You will also have the opportunity to admire the most beautiful jewels from Swarovski, Cartier or Mauboussin. Perfumery and cosmetics stores such as Guerlain, Dior or Chanel are also present. Finally, you can even buy cars in Renault and Toyota stores.
The Avenue Montaigne starts from the Place de l'Etoile and goes to the Trocadéro. On this long avenue you will find many stores such as Gucci, Dior, Valentino, Giorgio Armani, Louis Vuitton and so on.
The Avenue George V, which provides access to the banks of the Seine in front of the Eiffel Tower, houses department stores such as Hermès, BVLGARI, Santoni, Elie Saab and Kenzo.
Finally, for those who would like to do some luxury shopping but enjoy a little more calm than on the Champs-Elysées, the Boulevard Saint-Honoré is the ideal district. Pass by the Elysées and the largest embassies in Paris and enjoy luxury stores such as Dior, Prada, Karl Lagerfeld, Yves Saint Laurent, and Louis Vuitton. Perhaps you will have the chance to shop in the same place as the greatest political figures, and perhaps even the president himself!
2) Diversity in Saint-Germain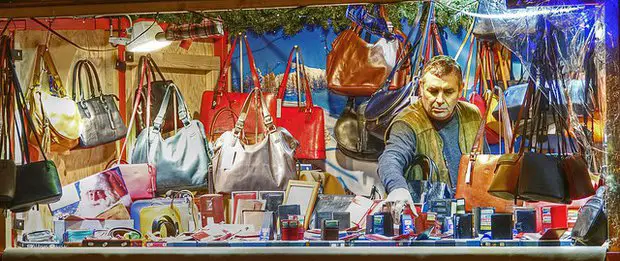 If you want to shop but you want to have as many luxury boutiques as more affordable ones, the Saint-Germain district is the place for you. In the rue de Rennes, you will be able to see big brands for the general public such as Etam, Kokai, H&M, Levi's, and Calzedonia. Other luxury stores such as Ralph Lauren, Christian Dior, Jérôme Dreyfuss, and Sonia Rykiel are located on the Boulevard de Saint-Germain and in the surrounding streets. Whatever your budget, you will certainly find your pleasure here in the heart of Paris!
If you decide to walk a little, you will come across the Saint-Michel district where there are a few other shops of all kinds, but in addition to that there are many bars and restaurants available to quench your thirst and satisfy your hunger during your shopping trip!
3) The Galeries Layette: a must-see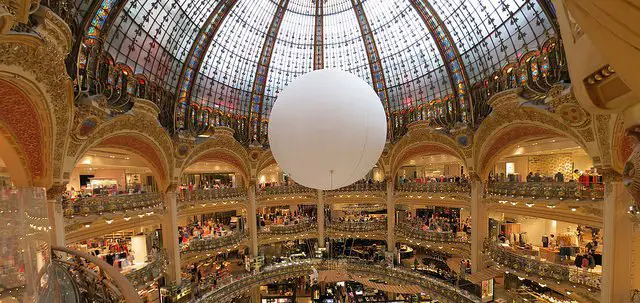 The Galeries Lafayette district is the perfect place to go shopping while admiring the unique architecture of Haussmann buildings. The Haussmann-Saint-Lazare-Opéra district is one of the leading shopping centers in Paris.
On the three floors of Galeries Lafayette, you can admire the most famous luxury brands: Dior, Giorgio Armani, and Louis Vuitton. etc. An entire floor is reserved for men and children and you can also admire the magnificent ceiling of this all-glass department store.
For fashion enthusiasts, Scribe Street is ideal. Eric Bompard, Maje, Claudie Perliot and Uniqlo are all here to restock your closets.
Finally, to make cheaper purchases, you can go to the shopping mall at Saint-Lazare station where many shops are located – including Pimkie, Petit Bateau, Lush, L'Occitane, and Muji to Go.
In the vicinity of the Paris Opera, still among the Haussmann buildings, you will find many department stores: avenue de l'Opéra: Desigual, Serge Blanco, De Fusac, and Hugo Boss.
Concerning the boulevard des Capucines, although it is also very popular for Parisians, it mainly has restaurants at all prices
4) Hipsters in the Marais district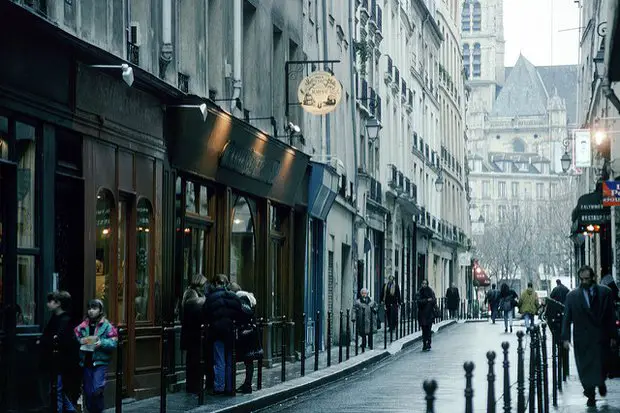 A newly trendy district of Paris visited by thousands of tourists every day, the Marais district has become the reference address for new designers and trendy boutiques. Almost entirely a pedestrian district, it is very pleasant to walk in the small streets and find many small shops run by little known by creators who sell handsome items.
The rue des Rosiers, which is entirely pedestrianised, has well-known shops such as Adidas, Minelli, KKS, and The Kooples but also much less internationally known shops such as Crea Concept, Vintage Désir, and Héroïnes.
Do not hesitate to walk around the Place des Vosges, one of the most beautiful squares in Paris. You will find many art galleries and restaurants, but also a number of discreet shops such as Comptoir des Cotonniers, Jean Roger or Damman Frères.
Rue Rivoli, located south of the Marais, is one of the most popular and central of streets in Paris.
If you decide to go to Châtelet, you will find many shops from Forever 21, to Mango, via Yves Rocher. This is where many Parisians and tourists shop!
Finally, in the South of the Marais, more particularly in rue Saint-Paul near the church of the same name, you will find other more discreet shops: To Petit Bonheur La Chance, and Bijoux Blues. You can even go through the Village Saint-Paul, a discreet and absolutely deserted place to savour the best chocolate in Paris in a very pleasant environment!
5) Vintage fashion in Pigalle and Montmartre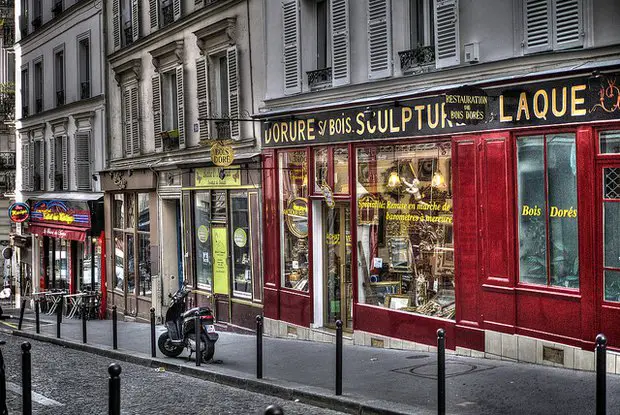 Because there is something for everyone, vintage is currently very fashionable – and for vintage lovers, Pigalle is the perfect neighborhood! The Bobo atmosphere makes the charm of this colourful district and it is not far from the Moulin Rouge.
Becoming somewhere you cannot afford to miss, it is at the rue des Martyrs that you will find the most shops. This street has many famous vintage brands such as Zac & Sam for men, Chezelle, Chiffon & Basile or Vintage Heroines.
There are not just vintage clothing stores on rue des Martyrs. There are also many stores related to music (and, more particularly, guitars: Custom Shop is a store of accessories for guitars). Home Studio offers studio recording equipment but we can also name Major Pigalle, Bass Center, Bass Maniac, and Acoustic & Jazz.
If you are heading back to Montmartre, stop in the Abbesses district. Here too, there are many vintage and bobo shops. But you will also see more famous shops such as Claudio Perliot, Minelli, Héroïnes, La Chaise Longues, Petit Bateau, and Kokaï, etc.
6) For atypical shopping in Montmartre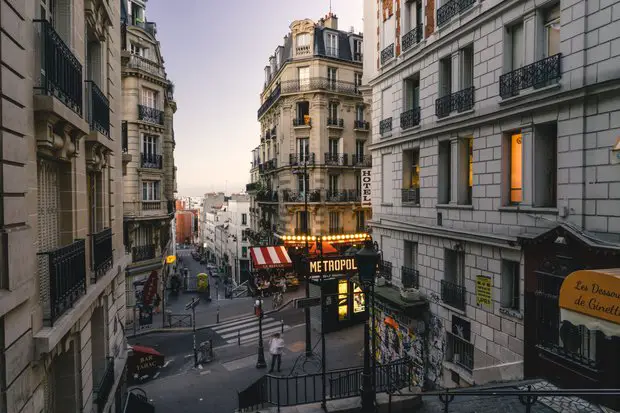 If we go up again, we arrive at Montmartre. On the hill of Montmartre, if you feel in an artistic mood, you can go to the square near Sacré-Coeur to buy paintings by local painters. It is on this square that you will find the largest concentration of artists. In the surrounding streets and, as you walk down the hill, you will see many art galleries.
But you don't just have galleries and paintings! There are also many shops selling accessories and unusual jewellery. We can mention the shop of the designer Emmanuelle Zysman but also La Petite Maroquinerie, which is located on rue Houdon. A little bit of exotic is also possible with the Tienda Esquipulas store, where you can admire masks and canvasses in shimmering colours.
If you are looking for original gifts, the essential address is Gift Code, rue Dancourt. You can buy fantastic items, jewellery and stationery. Otherwise, for parents who are looking for clothes but also decorative items for their children's rooms, Chez Lullu et Brindille is the store you should visit.
7) Classic and relaxed at the rue Passy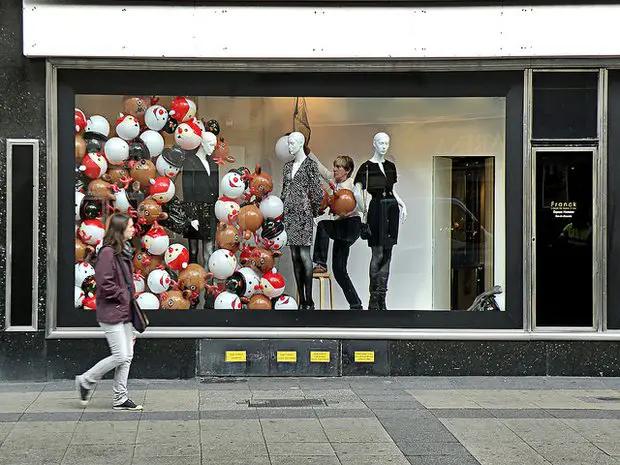 Although less well known than the Champs-Elysées or the rue de Rivoli, the rue de Passy is still one of the most commercial streets south of Paris in the 16th arrondissement. The Passy Plaza shopping mall (website in french) has more than 26 shops: Gap, H&M, Okaïdi, Lacoste, Eleven Paris…
It is also in this street that you will find the shop of the designer Isabelle Marant, located in the sumptuous mansion on Avenue Victor Hugo. Other major brands such as Sandro, The Kooples SPORT, agnès b., Zadig & Voltaires, Ba&sh or COS are also present for all tastes and prices. Don't hesitate to visit the Passy covered market for a gourmet break. The covered market is open from Tuesday to Friday from 8am to 7pm and on weekends.
8) Pleasant gourmet shopping at Porte Maillot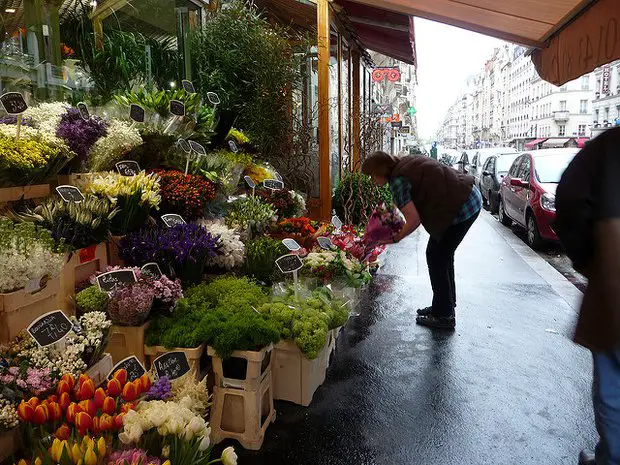 The heart of Paris is not only the place to go shopping. The 17th arrondissement of the capital is also ideal for a shopping trip, especially in the Porte Maillot district on rue Monceau. You will find everything you need at affordable prices and for the general public – ready-to-wear, delicatessen, shoes, etc.
The Rue Courcelles is the main home for major retailers such as Sandro, Paul & Joe, Loft Design By, Maje Eric Bompard and Nodus, but also craft shops selling chinés – such as Désordre Urbain or French Touche. If you are looking for a delicatessen to visit, we recommend Les boutiques des Pruneaux, which offers traditional products from the southwest where you can taste the prunes. But we can also mention other food stores, such as the Ternes covered market, Bio Prestige, and Au bonbon Royal.
Many specialist stores are also present. In particular, there is Almeida's Bastien concept store, which makes vintage dresses, ready-to-wear, custom-made products and also offers sewing courses. Similarly, on the Boulevard Pereire, there is the specialist maternity shop for pregnant women, Firmaman. You will find clothes but also accessories and books for pregnant women and their newborns. There is also at Porte de Maillot les Boutiques du Palais des Congrès (website in french) where you have a wide choice of 80 shops to shop at.
9) The simplicity of Les Halles and Châtelet districts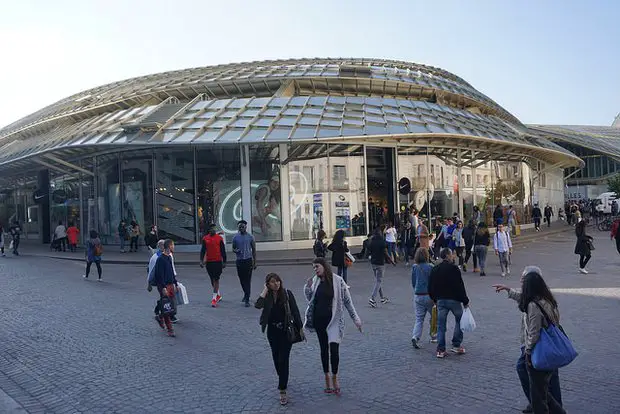 But one of the main places in Paris is the Les Halles and Châtelet district, which is in the very heart of the capital. The boutiques du forum les Halles is the nerve centre of Paris for shopping. This is where most metro and RER lines pass through, so wherever you are in Paris you will have access to them.
In addition to the fact that the forum des Halles is easily accessible, this place houses many stores – nearly 127, and ranging from Maison du Monde, to H&M Hommes, Femmes, Enfants et Home, or even L'Occitane, la Fnac, Kiko, and Claire's. Les Halles is located on 3 underground floors but you can also find other stores on the ground floor and, notably, the only official Lego store in Paris! There is also the Conservatoire de Paris, where performances take place.
You can also walk around Les Halles, and more particularly in Châtelet where many shops are located in the shopping mall surrounding the Halles. Many restaurants are also located there and you can even end up at Rue Rivoli where other shops are accessible to everyone. Also enjoy the gardens surrounding the Halles. It's very pleasant and children can even have fun there!
10) La Défense to get out of Paris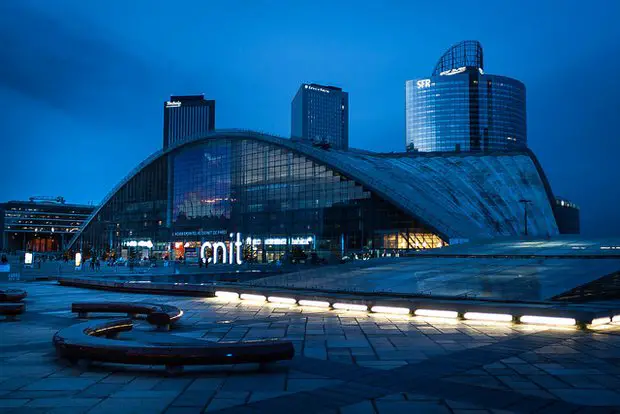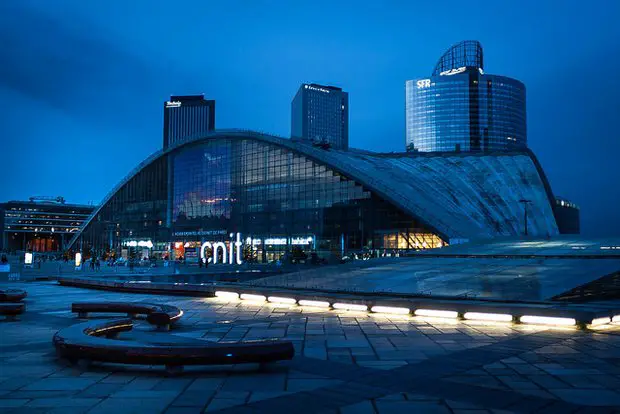 La Défense is known for its large towers where the world's largest known companies are located. It is THE business district in Paris and we can say that it is a real human anthill. But it is also home to one of the largest shopping centres in the Paris suburbs.
Accessible by metro on Line 1, by RER with Line A or by tram, come to Les Quatre Temps shopping centre. More than 220 shops are located there: Fnac, Culturalia, Etam, Swarovski, Adidas, Apple Store, Brice, Camaïeu, flyingtiger, Hugo Boss and many others! But you can also enjoy the 48 restaurants and grocery chains. Finally, you can also enjoy the UGC cinema where many films are shown. You have access to it on the very top floor of Les Quatre Temps.
Finally, don't forget to take a walk outside on the square near the Grande Arche. There are often many activities here, whether it is the Christmas market in winter or summer activities in summer.

I aim to share my tips and recommendations for the beautiful country of France. My goal is to help you plan your next adventure, whether it's a weekend getaway or a once-in-a-lifetime trip. From finding the best hotels and restaurants, to discovering unique activities and sights, I've got you covered!