Everyone has already heard of the famous Parisian nights. Indeed, Paris is full of places to party: clubs, cabarets, many themed bars, and even restaurants. It can be difficult to find your bearings with all these addresses, and that is why France Hotel Guide has produced a list for you of the best restaurants with a festive atmosphere in Paris – the perfect list to party all night long!
1. Bel Canto
72 Quai de l'Hôtel de Ville, 75017 Paris
6 Rue du Commandant Pilot, 92200 Neuilly-sur-Seine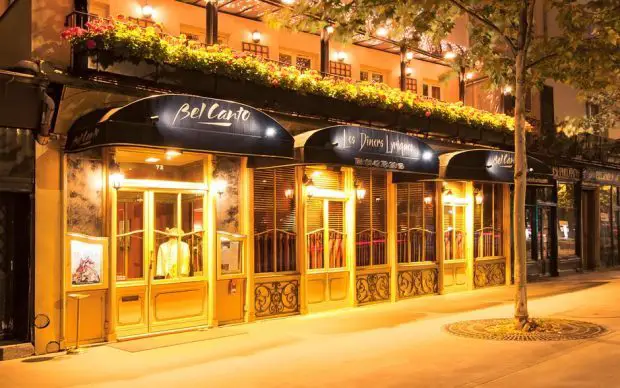 A lyrical dinner awaits you at Bel Canto: four young lyrical singers – dressed as waiters and waitresses so that they won't be noticed – accompanied by a piano – sing extracts from the greatest airs (Carmen, Don Giovanni, The Magic Flute, etc.) every fifteen minutes, as a quartet, a duet, or solo.
For a group of 11 people or more, the restaurant has special menus, and it can even be privatised for your special events (up to 170 people).
Price: Lyrical menu starter/main course/dessert from €87
2. Le Réservoir
16 Rue de la Forge Royale, 75011 Paris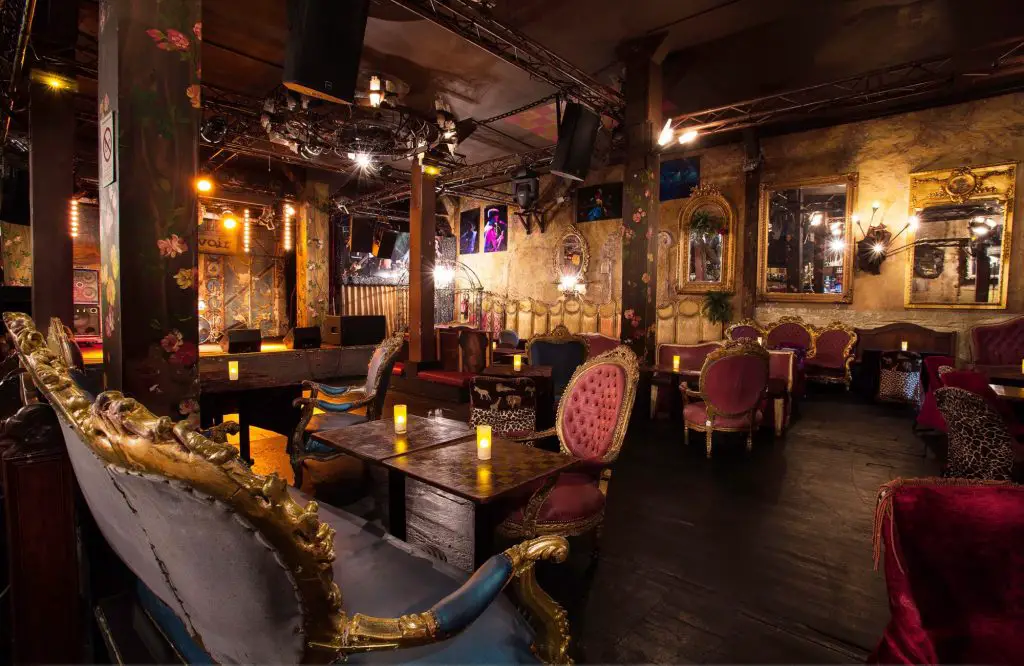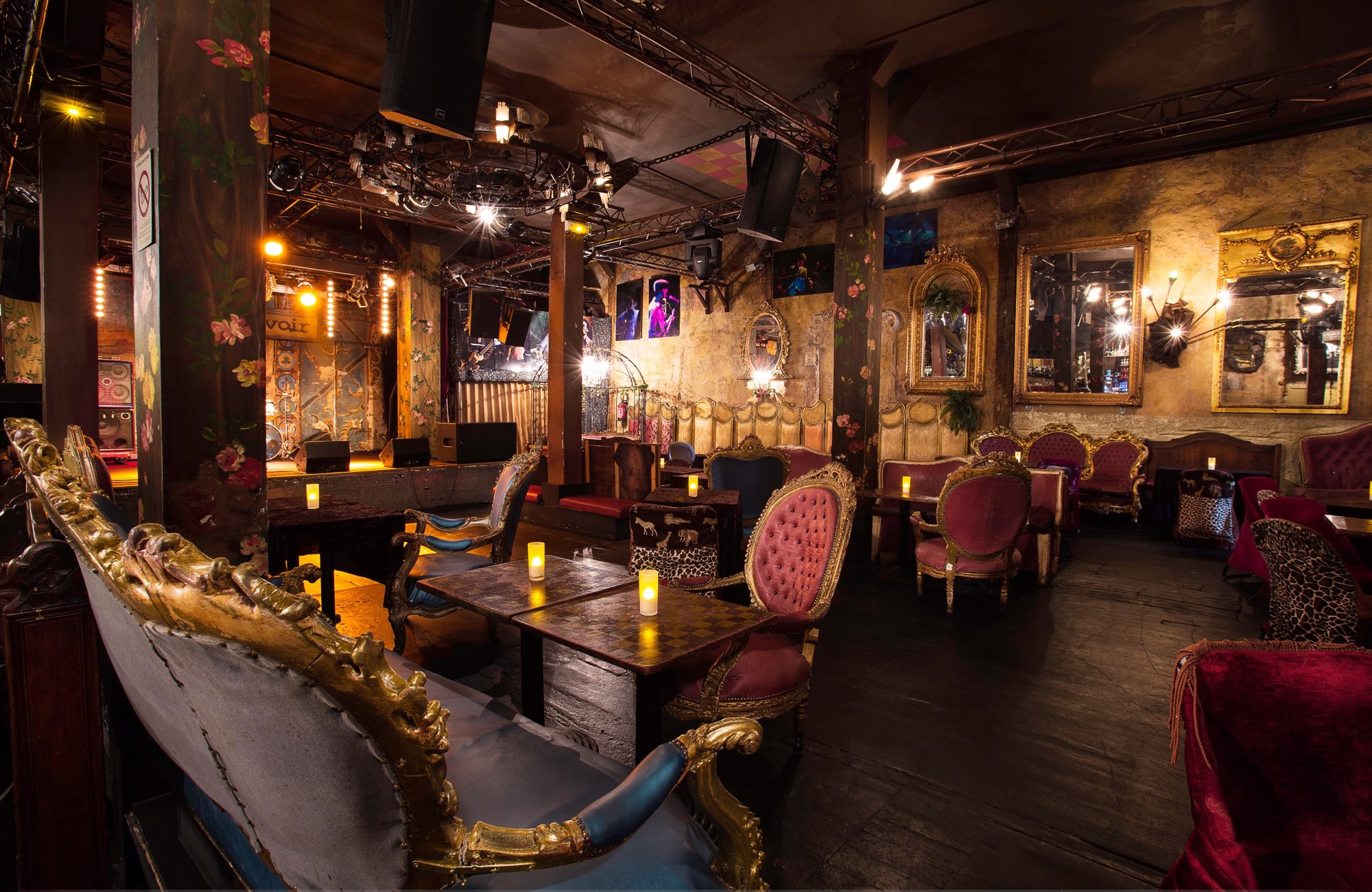 Le Réservoir is a restaurant, a concert hall, and a club all in one.
The program (available on the website) is very eclectic: there are funk concerts as well as hip-hop or soul music.
You can go there on Saturdays and Sundays to have a "jazz brunch".
Price: Main courses between €19 and €29.
Website (in French)
3. La Baraque
102 Rue de Charonne, 75011 Paris
After relishing your meal in the baroque dining room of La Baraque, enjoy the lounge room downstairs to dance and drink cocktails.
The retro music will undoubtedly fulfill you, as well as the local cuisine.
Price: Main course between €15.50 and €23
Website (in French)
4. La Bellevilloise / La Halle aux Oliviers
19-21 Rue Boyer, 75020 Paris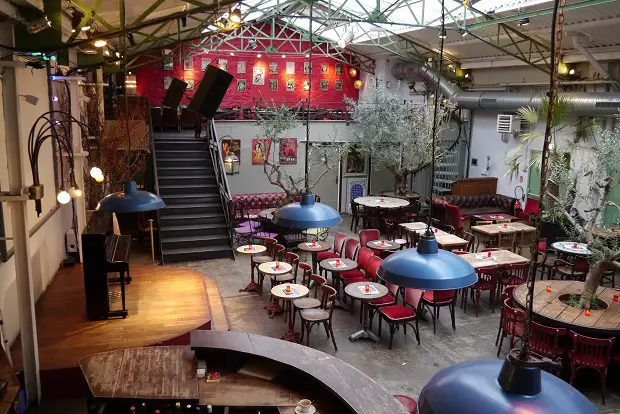 The Bellevilloise was the first Parisian co-op.
It was created in 1877, after Paris Commune, in order to allow lower-class people to access culture and political education.
Nowadays, you can go there to listen to concerts, see an exhibition or a show, etc. in its different rooms.
La Halle aux Oliviers, the orchard-looking restaurant of this facility, changes its menu according to the season.
On weekdays, groups play their music in there, and on Sundays you can have a "jazz brunch" for €32.
For an even more festive atmosphere, you can go to the adjoining room "Le Club", where more concerts and shows are organized, as well as parties.
Price: €6.50 to €17 for the main course
5. Le Café du Châtelet
8 Rue Saint-Denis, 75001 Paris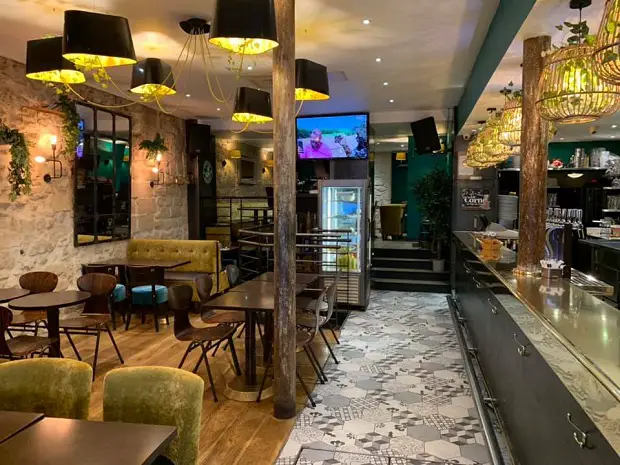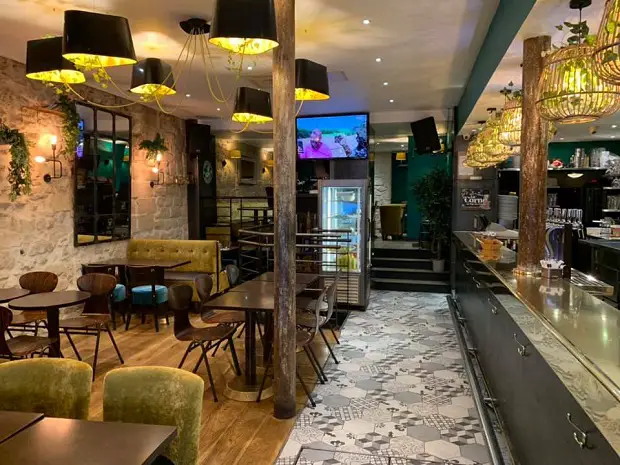 You will enjoy this place for its modern brasserie decoration, its homemade pizzas, tapas, cocktails and beers, its heated terrasse during the winter and, most of all, for its karaoke nights organized every Friday and Saturday from 9pm – or by reservation during the week.
Price: Main courses between 10 and €15.50.
Website (in French)
6. The Hollywood Savoy
44 Rue Notre Dame des Victoires, 75002 Paris

Even if traditional French cuisine is not what you like best, you will be absolutely enchanted by the Hollywood Savoy due to its international pop-rock concerts (program available on the website) and its dancefloor.
Price: Menus between €26 and €125, à la carte courses between €9 and €34.
For more ideas of places to go out, read our article 25 Places To Go Out at Night in Paris, and for an even more festive night, maybe you will be interested in The 6 most famous Traditional and Legendary Cabarets of Paris.

I aim to share my tips and recommendations for the beautiful country of France. My goal is to help you plan your next adventure, whether it's a weekend getaway or a once-in-a-lifetime trip. From finding the best hotels and restaurants, to discovering unique activities and sights, I've got you covered!