Paris is without a doubt the most beautiful city in the world, but the hordes of tourists can easily make it unpleasant. In order to enjoy thoroughly the City of Lights, you need to do it the Parisian way, and avoid the activities that are too touristic. To achieve this, we put together a guide of activities you can do to profit of an innovative (and less crowded) Parisian experience!
1) Go shopping on the Champs-Elysées
The Avenue des Champs-Elysées is magnificent, but most of all, it is very crowded at any hour of the day or the night.
The queues for the fitting rooms and the check-outs are endless, the overworked salespeople and the pickpockets are more than ready to rob you.
To shop on the Champs-Elysées is far from being a pleasant experience and both your wallet and energy will end up being drained!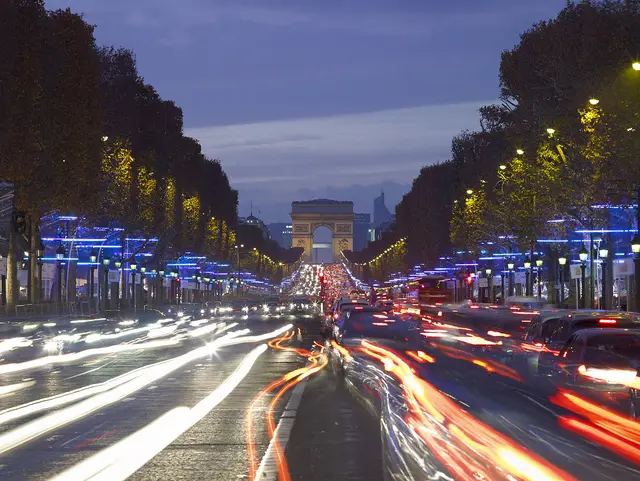 Instead, choose a less busy area, like the rue de Rivoli or the Marais neighborhood (besides the weekends) where you will find creative shops and the latest trends!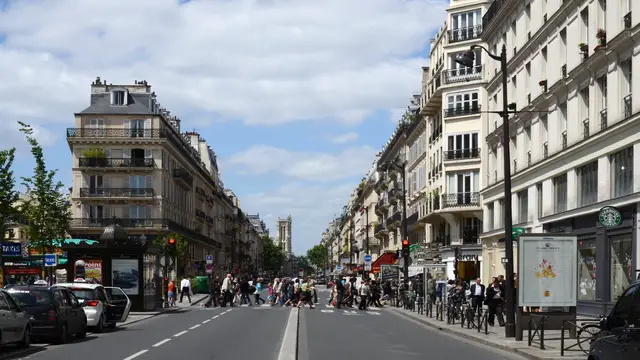 2) Climb on top of the Eiffel Tower or the Arc de Triomphe
The Eiffel Tower is the emblem of Paris, and it is also one of the most visited monuments in the world.
The view is breathtaking, of course, and perfect for an Instagram post, but expect to queue for several hours to climb to the top!
As for the Arc de Triomphe, it's even less worth it, as the view isn't all that great.
Instead, you can take the funicular in Montmartre and enjoy the view from the Sacré-Coeur, or from the Belleville neighborhood, where you will find a lot fewer people and a more authentic experience.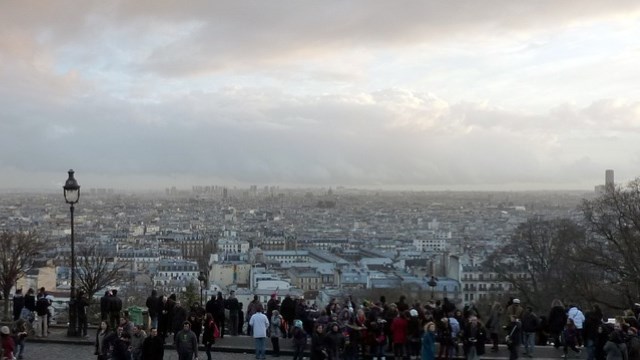 3) Staying in the city
Even though Paris offers a lot of different activities and you can always find something new to do, many gems are hiding around the city and often remain unnoticed by tourists!
France is more than just Paris, no matter what tourists may think.
Instead, you can visit the Château de Vincennes, which used to be the home of many kings of France, and its huge woods. It is open everyday from 10 am to 5 pm, the admittance is free for those under 26 and the full cost is 9€.
The Basilique de Saint-Denis is also worth a visit, and it is a gothic wonder with extraordinary stained glass windows. It is open from 10 am to 6:15 pm from Monday to Saturday and from noon to 6:15 pm on Sunday.
In Auvers-Sur-Oise, famous painter Vincent Van Gogh's house was turned into a museum, and you can retrace his works all around the city.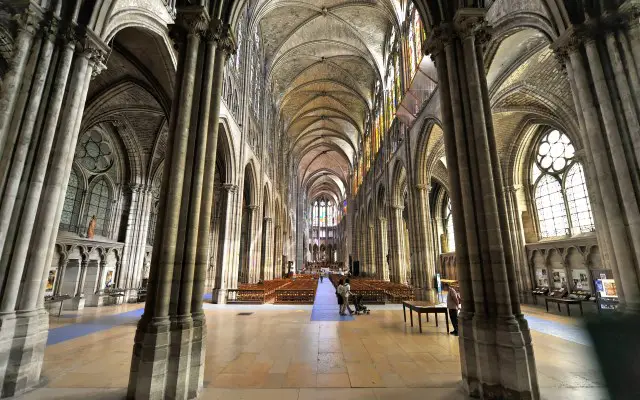 4) Eat in famous restaurants
Many tourists absolutely want to try french food when they come to Paris, and it would be hard to blame them. But famous restaurants, like the one in the Eiffel Tower only exist for a single reason: make tourists spend all of their money.
You will never find any locals there, because the prices are absurdly expensive, and the food isn't even that good.
Moreover, you need to queue endlessly to get a table! So avoiding it can make you save a lot of time and money!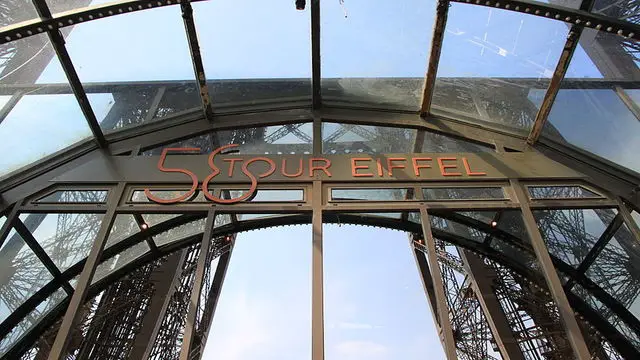 Instead, you can eat in one of countless typical Parisian restaurants in the city. To know where to eat in Paris, we recommend this article.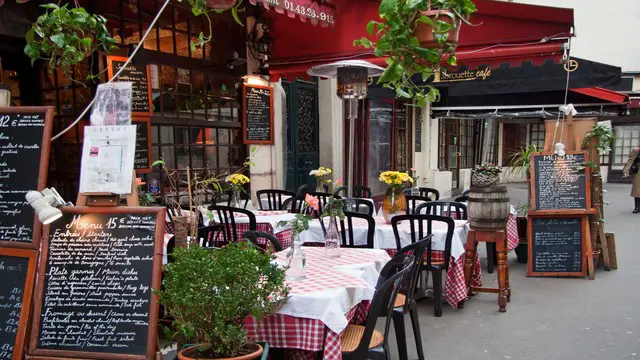 5) Check out the Mona Lisa
The Mona Lisa is beautiful, that no one can deny. Her smile has something that has been touching people all around the world for centuries.
But the painting is small, and you will be lucky to catch more than a glimpse of it in the sea of tourists taking pictures.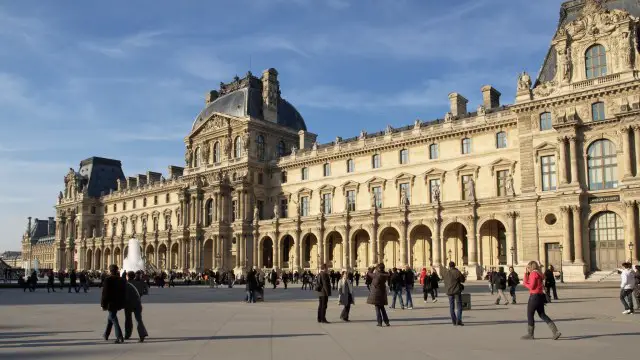 Instead, you can visit the other sections of the Louvre! It is a very big museum, and it would probably take several days to see everything.
You will not only be able to dive into the remnants of Ancient Greece or Ancient Egypt but also to learn about the history of France!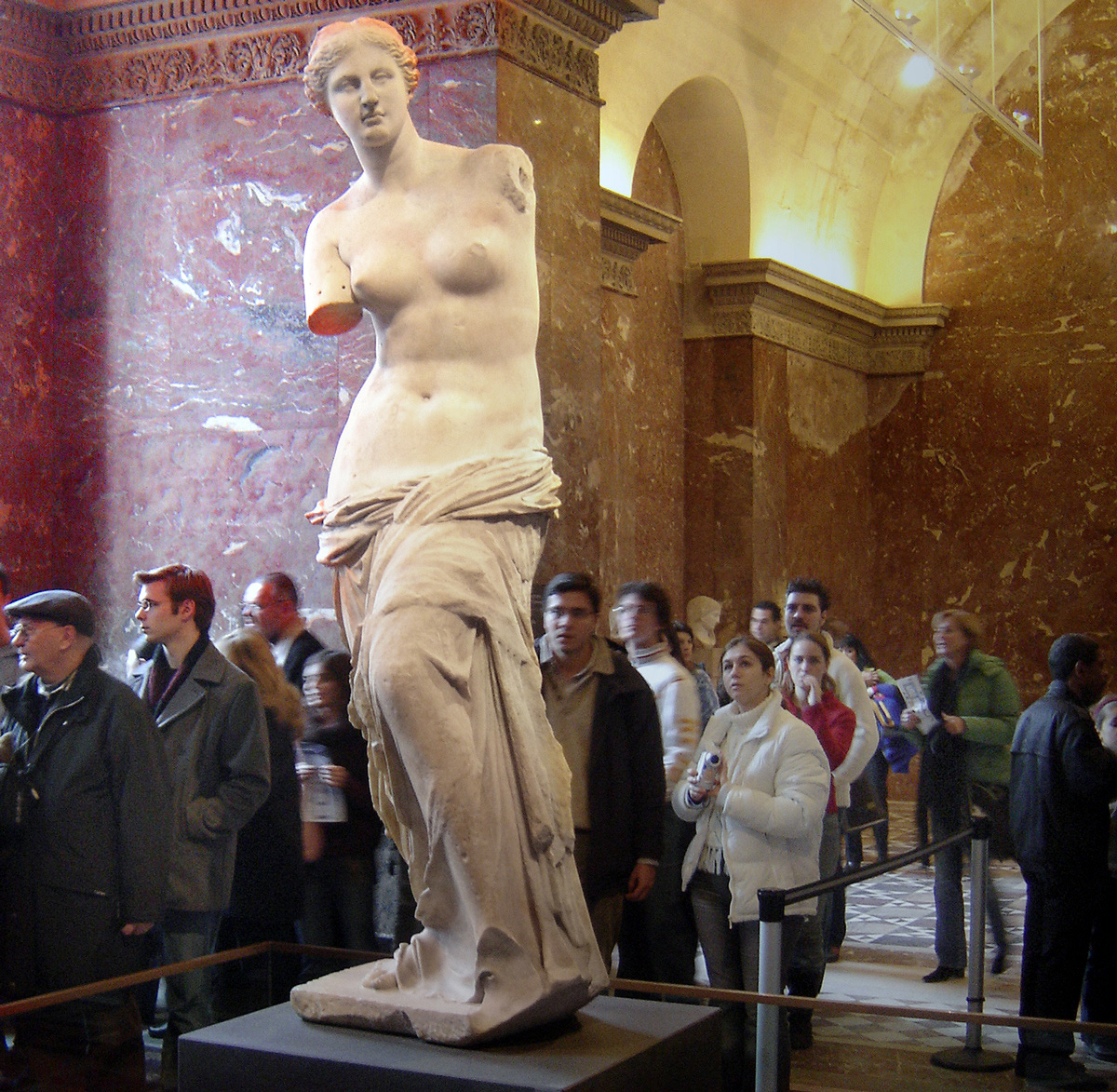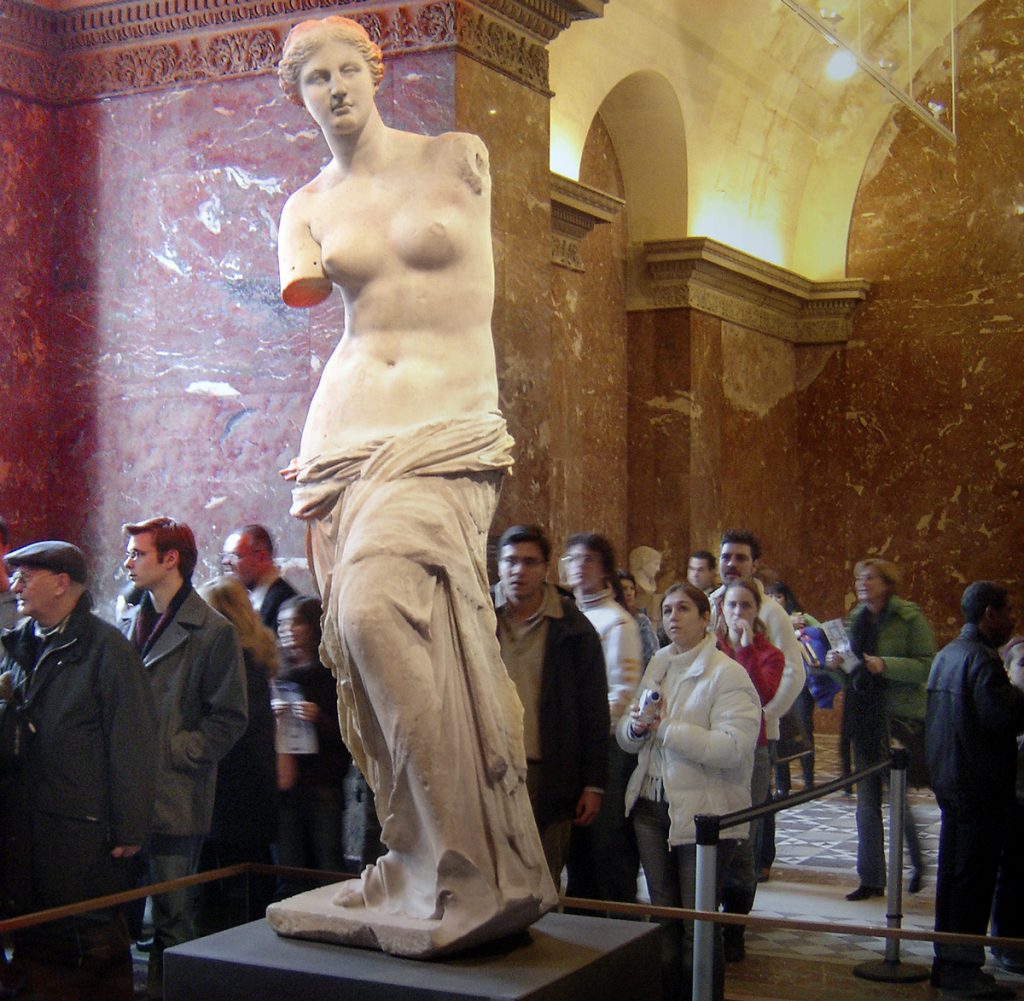 6) Visit Paris with special tourist tours
There are many buses or bateaux-mouches tours that take you all around the famous monuments in Paris, but they target tourists on purpose!
If you wish to have an authentic experience, we advise you to avoid these kinds of tours at all costs.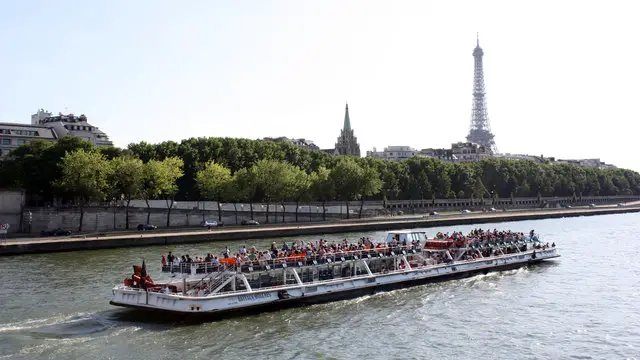 Instead, walk around Paris! Go wherever you want, whenever you want and however you want alongside the river and in the little streets.
You will always find something interesting to see, be it a building with an interesting architecture, a café or a nice restaurant… and you will be surrounded by locals instead of other tourists!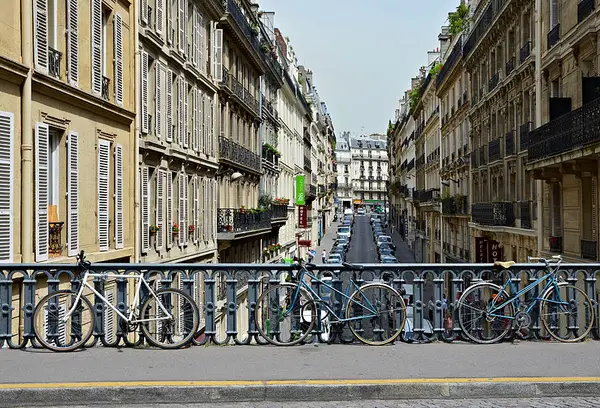 7) Go to a famous café
Parisian cafés have been the headquarters of many artists, painters, poets and writers. Today some of them are very famous and attract a constant flow of tourists.
It is the case of the café Les Deux Magots or the Café de Flore, which hosted artists such as Picasso, Hemingway or Albert Camus.
Unfortunately, today those cafés are only visited by tourists and you will not meet a single local there.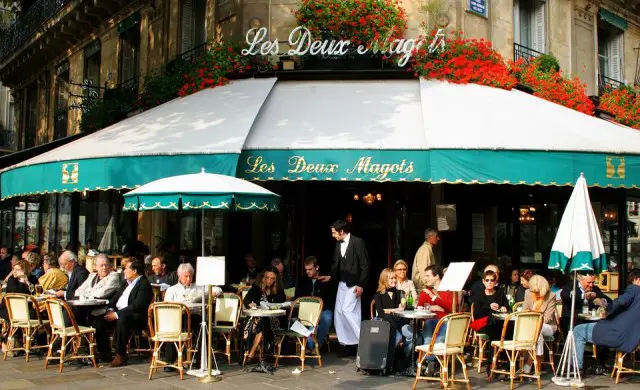 Instead, go drink a coffee at the corner of the street! Cafés are far from lacking in Paris.
The one at the corner of the street is probably much more authentic, and definitely much cheaper.
8) Go to a park
Parisian parks are very nice to have a picnic or simply to lie around in the grass with a good book when the sun is shining.
There is a slight drawback, though: All the Parisians will have had the same idea, the parks will be packed and you won't have any room to sit down. So avoid parks such as the Jardin du Luxembourg or the Parc des Buttes-Chaumont.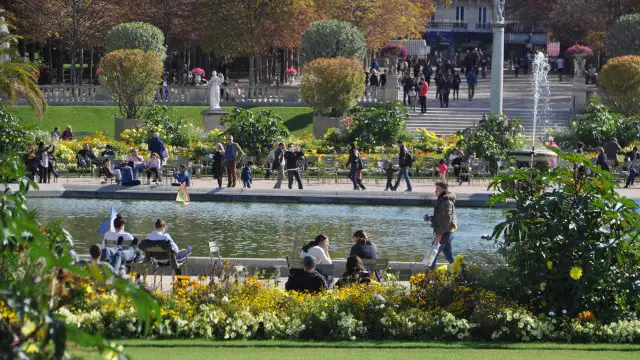 Instead, go to the Musée Rodin. The museum has a garden in which you will be able to sit down, and even bring a small picnic if you're discreet!
The entrance is free if you're under 26 and 5€ full cost, and for 11€, you can also access the museum, which is truly worth it!
You can also go to the Bois de Boulogne or the Bois de Vincennes, which are both very pleasant and are particularly big. At the very least, you won't be bothered by other people!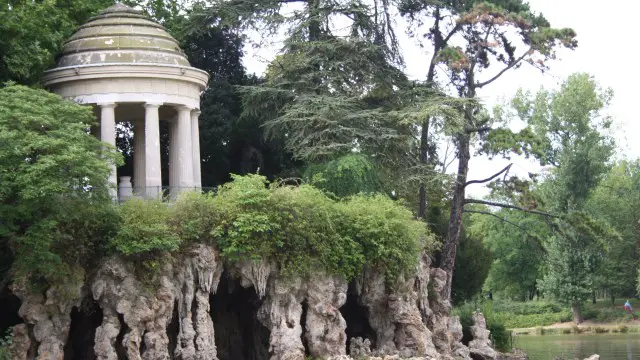 9) Buying souvenirs from street sellers
In front of every monument in Paris, you will find street sellers who will endlessly try to sell you small versions of the Eiffel Towers for 2€. But not only are they of poor quality, but they are also the most cliché present you can find!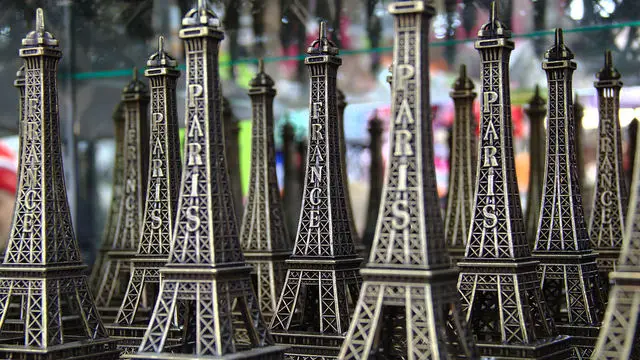 Instead, you can bring your family and friends typical food, like macaroons or madeleines, a postcard or perfume!
For more gift ideas, you can check this article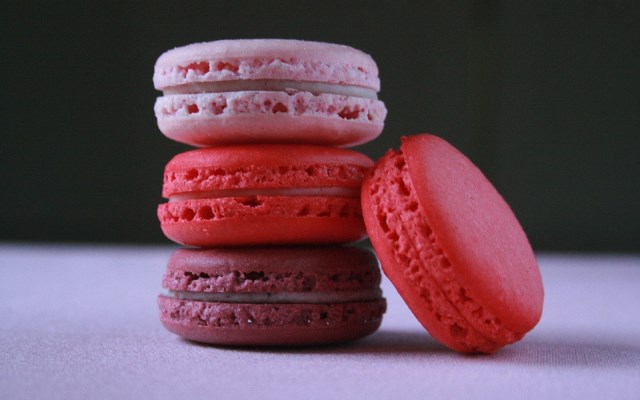 Mona knows Paris like the back of her hand. Bars, restaurants, hotels… whether you want to sleep, eat, party or just take a walk in Paris, Mona gives you her best advice. Follow her lead, she will gladly give you all her good tips and best addresses!