During your stay in Paris, you will surely want to exercise a little with a recreational sport activity. But in Paris there is a lot of choice, and it can be easy to be lost between all the opportunities. So here are 20 of the most fun sport activities to do in Paris and its region that we have chosen for you.
1) Bike Tour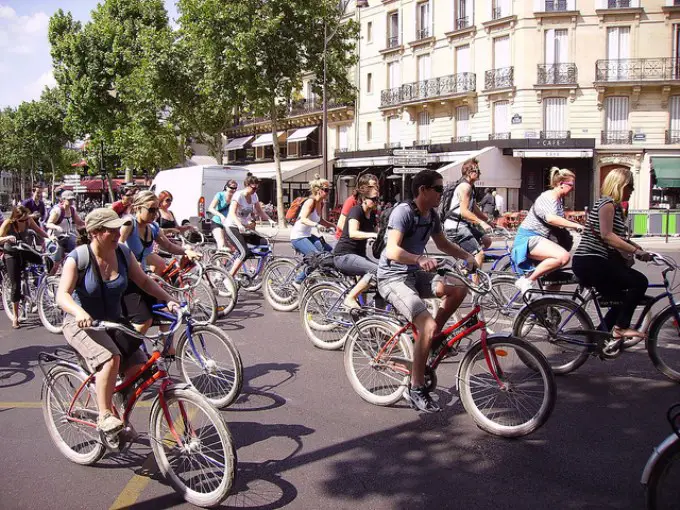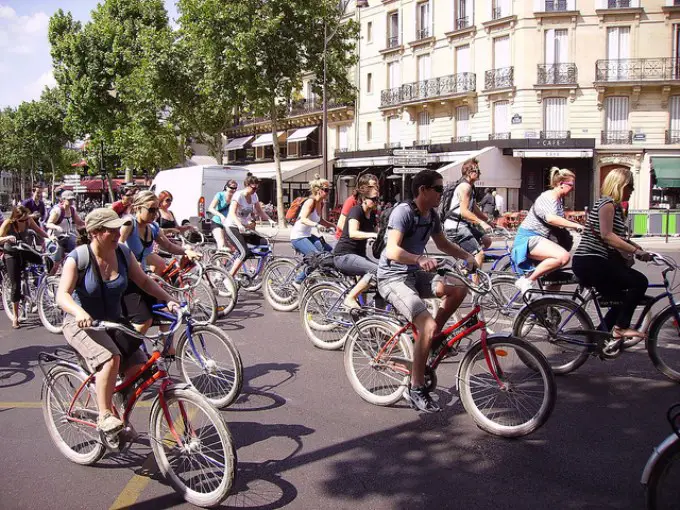 Let's start with something classic, a bike tour in Paris to discover the symbolic places of the centre of the French capital. This bike tour, provided by Ceetiz, lasts 3 hours, and will show you the major tourist sites of Paris: Notre Dame Cathedral, the City Hall, the Louvre and many more. The price of the tour is 35€ per person, and the guide is included.
To book your place, click here.
2) Quad Bike Trek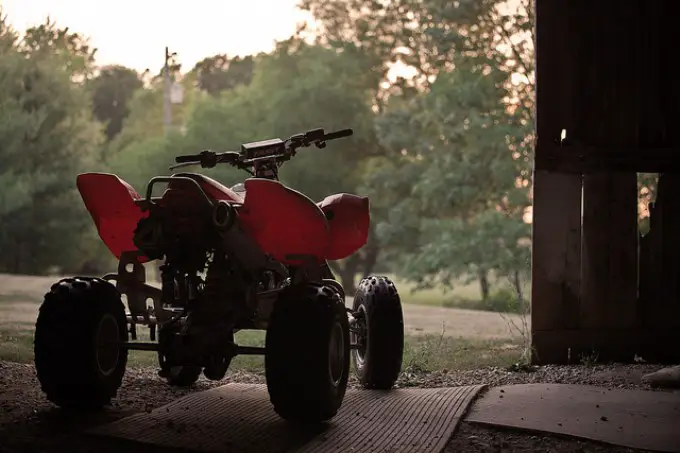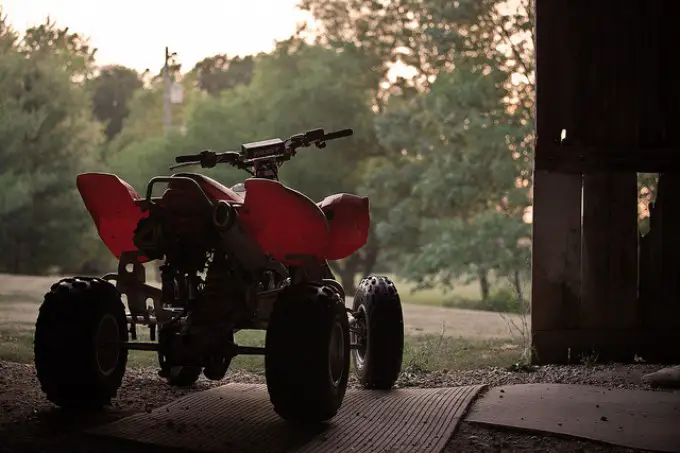 If you're tired of the city and you need some fresh air, you can rent a quad bike to discover the beautiful landscapes of the Val d'Oise, located in the north of Paris. You will be able to enjoy your trek through the rich and remarkable background of the Vexin, alone or supervised by a guide, and even during the night. If you want to explore on your own, Quad and Loc can rent you a two-seated quad bike for 100€ for 2 hours or 150€ for a half-day.
To go to the website of Quad and Loc, click here. (only available in French)
3) Bubble Football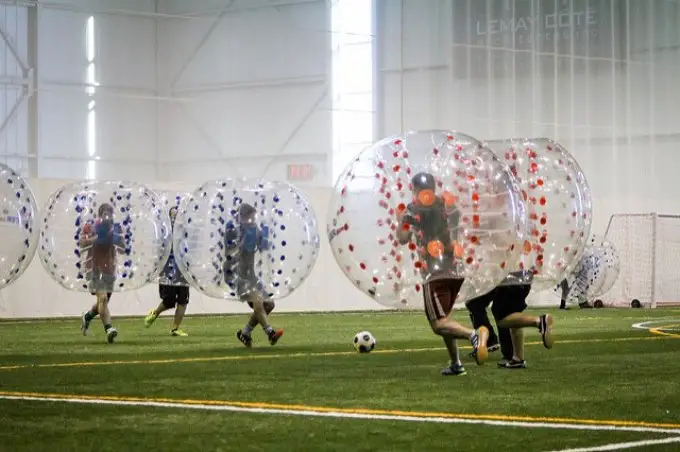 The principle is simple: you put on an air bubble that protects you from head to knee, and you try to score a goal without being bumped by the other team. The best way to have a good laugh is to go with your friends. If you're interested, go to Bubble Bump, where you will be welcomed by a warm team ! A 30-minute game costs 16€ per person for a minimum of 6 players.
Bubble Bump: 85 Rue François Arago, 92000 Nanterre
To book your game, click here. (only available in French)
4) Skydiving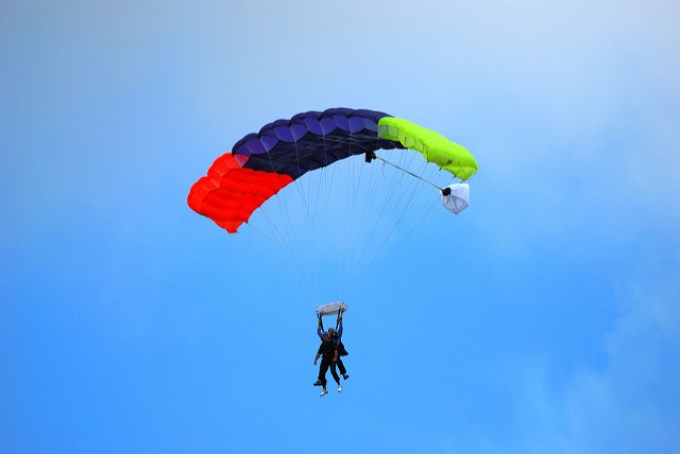 If you want to be thrilled, and you have always dreamed about falling from 4.000 meters, you'll be interested to discover that there is an airfield within 2 hours of Paris, in the Somme. You will live an unforgettable experience during your tandem jump, accompanied by an instructor. You can also choose to immortalise this moment: a cameraman will follow you before, during and after your jump to film you and collect your impressions. It will cost you 240€ to jump during the week and 270€ at the week-end.
To book your jump, click here. (only available in French)
5) Indoor Free-fall Simulator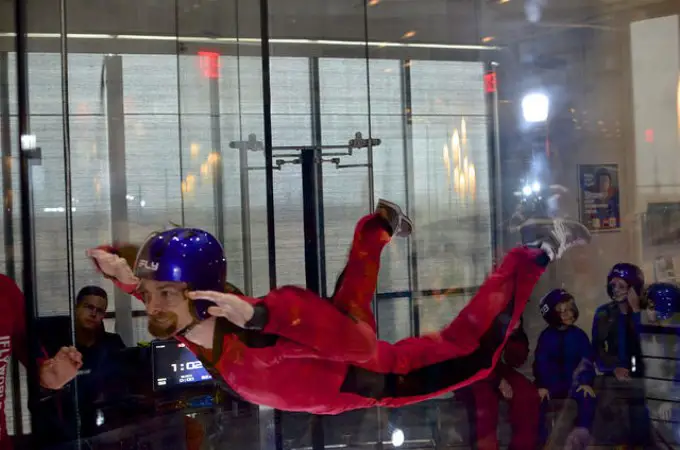 Speaking of skydiving, maybe you have always wanted to do a parachute jump, but the height is not for you ? With the indoor free-fall simulator offered by Aerokart, have no fear. This tube, that has a diameter of 4.8 meters by 7 meters long, launches air at 200 km per hour and recreates the sensation that you feel when you skydive. The flight lasts two and a half minutes, and will cost you between 60€ and 70€, depending on the date (week or weekend).
To book your flight, click here. (only available in French)
6) Kart Racing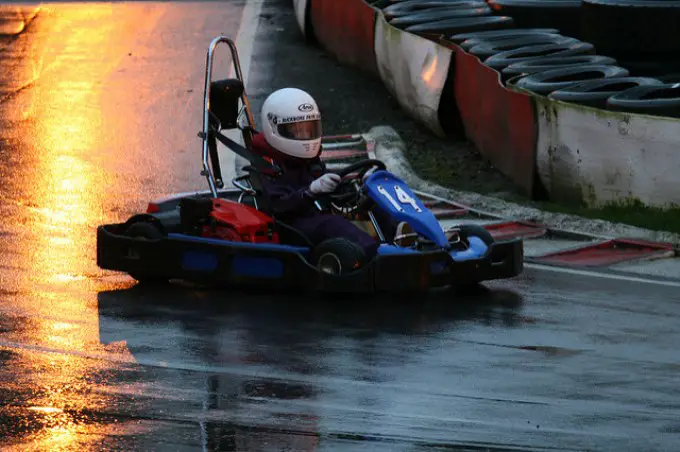 The Aerokart facility also offers one of the largest indoor karting tracks in Ile-de-France. If you're an ace pilot, or if you just like to do laps, race at 70 km per hour on this 480 metre- long track. Starting from 24€ for an adult and 20€ for a child for a 10-minute session, Aerokart doesn't only offer you some laps but also races that they organise every month.
To book your kart, click here. (only available in French)
7) Bootcamp Training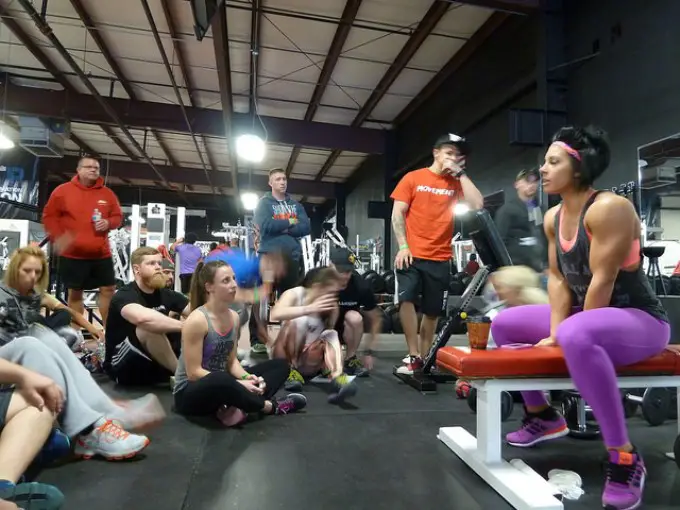 Bootcamp training is a concept that comes straight from the United-States. This sport is based on American military training, and involves pushing oneself to the limit during an intense training session. In 2015, Midtown opened in Paris a gym dedicated only to bootcamp. For only 30€, you can participate in a training session and push back your limits.
To book your session, click here. (only available in French)
8) Water Skiing on the Seine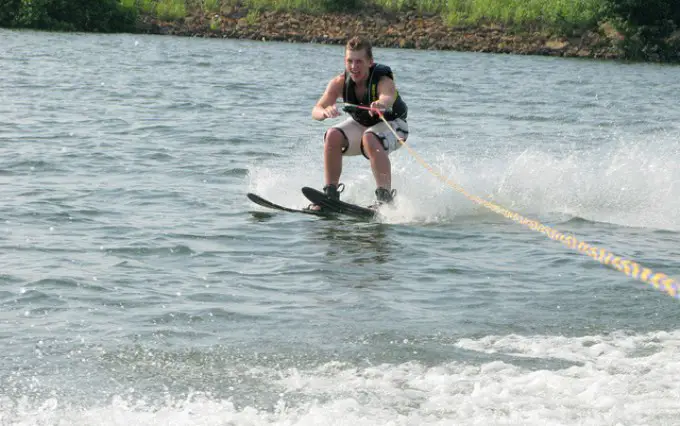 If you want a touch of freshness, go to the Club Nautique du 19ème (CN19). This club, created in 1986, is located in Boulogne-Billancourt between the Pont de Sèvres (Sèvres bridge) and the Pont Saint-Cloud (Saint-Cloud bridge). Therefore, during weekends and public holidays from March to December, you will be able to choose between one of the two options offered by the club – by laps or by duration. The club also offers other activities, such as wakeboarding, monoskiing or the Air Chair. To see all the prices, click here . (only available in French)
Club Nautique du 19ème: 36 quai Alphonse Le Gallo, Boulogne 92100
To book your session, click here. (only available in French)
9) Introduction and Hoverboard Ride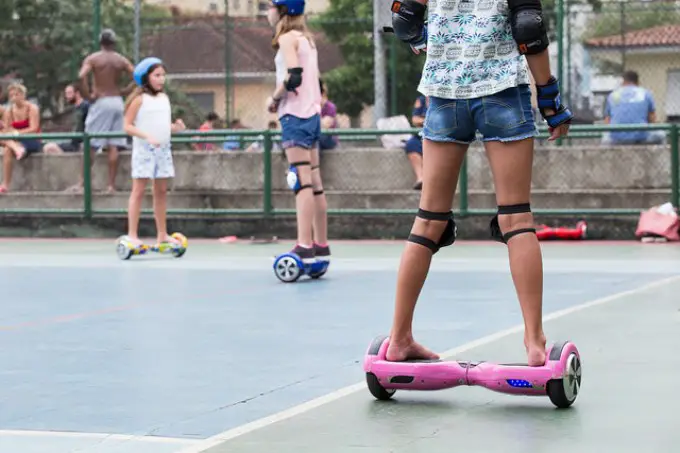 Here is another unusual way to visit Paris. The hoverboard is a device that came from China in 2014, and which has been a huge success since then. The website insolites-board.com invites you to visit Paris with one of these motorized skateboards. By paying 35€, you will be introduced to the hoverboard and its operation, and you will take a ride along the banks of the Seine. If you're already familiar with the hoverboard, there are also other tours with greater difficulty.
To book your ride, click here.
10) Adventure Park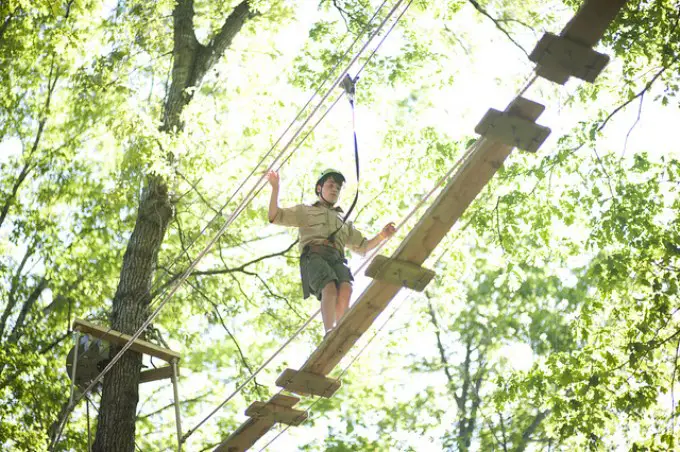 You may think that it is impossible to move from tree to tree or slide down a zip-line in Paris. Well be prepared, because Evasion Verte (only available in French) offers you various acrobatic circuits in trees, from February to November. There are 4 circuits, each one with a different difficulty level. Located in the Parc Floral of Paris, 5 minutes walk away from the porte de Bercy, the park offers an ideal setting for an enjoyable day with your family or friends. The price is 21€ for adults and 16€ for children under 6 and under 1.30 meters.
To contact Evasion Verte, call the 02 21 69 81 77, or send an email to [email protected]
11) Paper Chase in Paris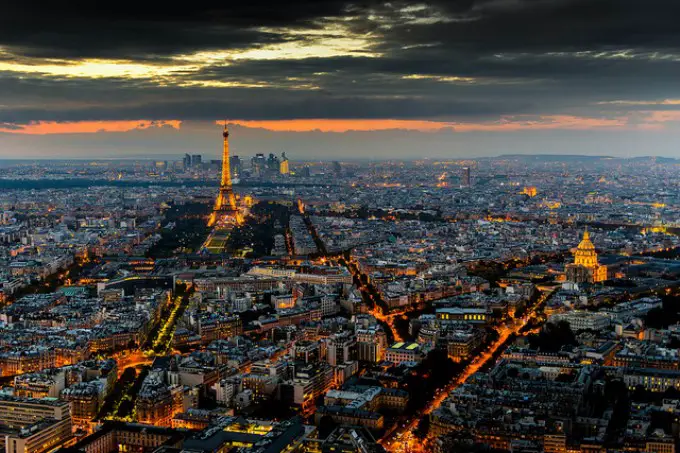 The website Quiveutpister Paris (Who wants to chase Paris) invites you to discover Paris through a big paper chase around the most famous monuments of the capital. Find clues, solve puzzles and overcome the mysteries set up by the team. They propose around ten paper chases, each one centered around a different district of Paris. Reservations are only available online, and the price is 14€ per persone, 12€ if you're under 25.
To book your paper chase, click here. (only available in French)
12) Skating in Paris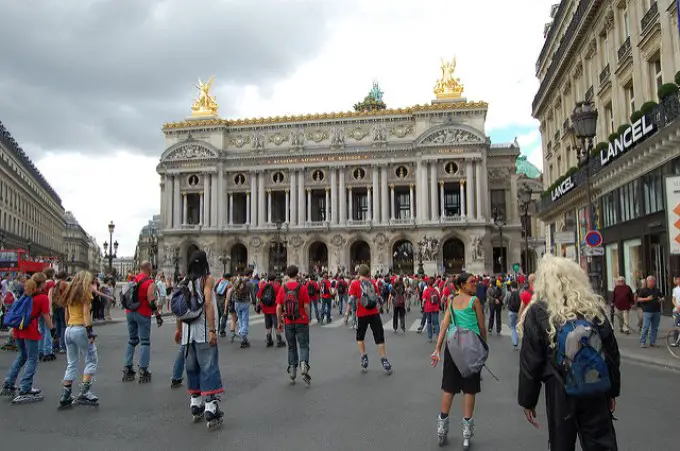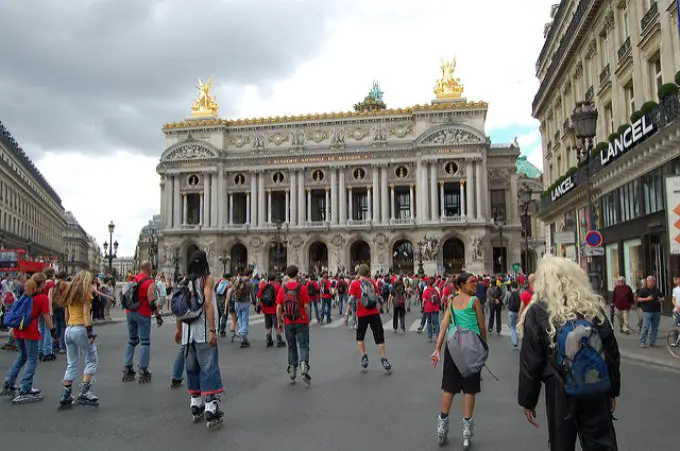 Two associations invite you to roller skate in the streets of Paris. The first one is Pari-Roller, which invites you every Friday night at 10pm, in front of the Montparnasse Train Station. The second one is Roller & Coquillages, and you will meet them every Sunday afternoon at 2.30pm at the Place de la Bastille. These hikes are open to everybody, as long as you're comfortable with your rollers, and are free. A great way to discover Paris!
Pari-Roller website. (only available in French)
Rollers & Coquillages website. (only available in French)
13) Climbing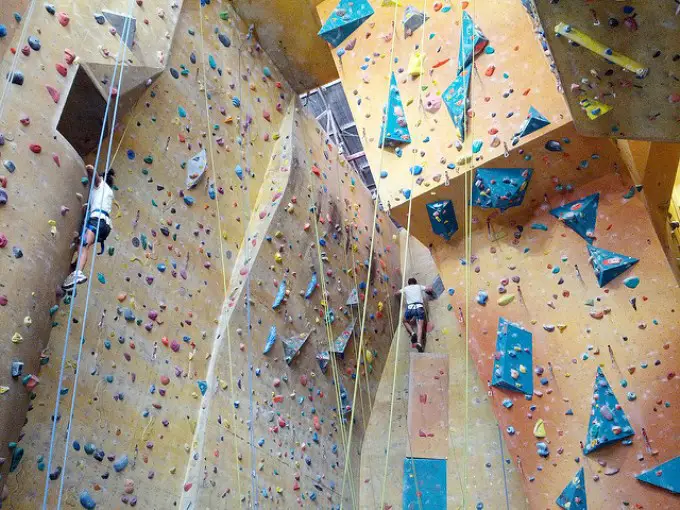 If you're a height lover, you can have an introduction to indoor climbing. Several sports centres of Paris provide climbing walls , in order to discover this discipline. In these centres, you will be able to choose between a one-hour introductory session for 10€, or a 2-hour independent session for 5€, if you're already familiar with this sport.
For more information, here is the website of the city of Paris (only available in French)
14) Fly Yoga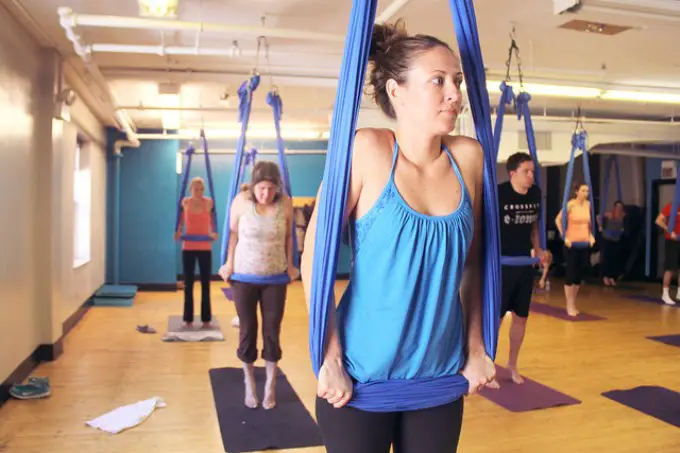 Here is an interesting way to relax and exercise at the same time. With this concept, created in 2009 by Florie Ravinet, you will perform various poses with a hammock suspended in mid-air. Every class lasts one hour and is available for anyone. If you want more information about this sport, here is a video (only available in French). For the prices, a class costs 30€, but there is a reduced price: 3 classes for 59€, available 30 days.
To book your class, click here. (only available in French)
15) Swedish Fit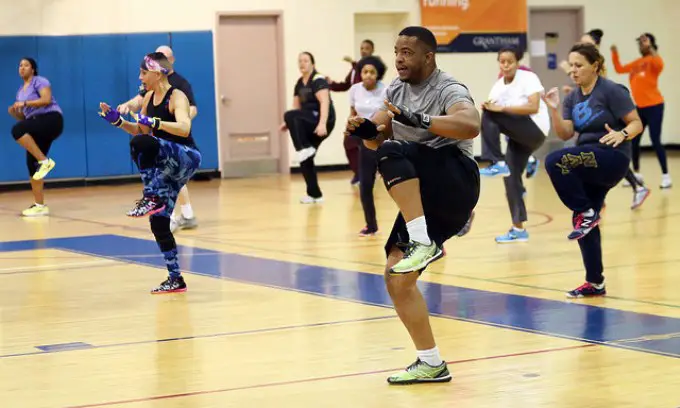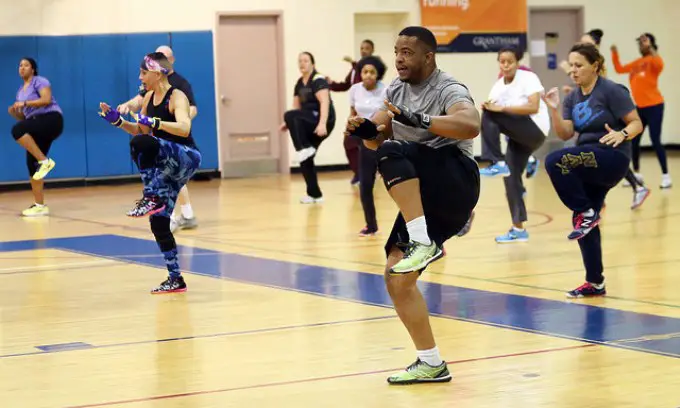 Swedish Fit is close to aerobics. The class starts with a quick warm-up and some stretching to avoid straining or sore muscles. Then comes the real exercise: a series of cardio, muscle development and abdominal exercises, all this with some lively background music. At the end of the session, the instructor will make you do more stretching exercises to relax your body. There are a lot of classes across Paris, and prices can vary depending on the type of class you choose.
To see the schedule of the classes, click here (only available in French)
16) Kin Ball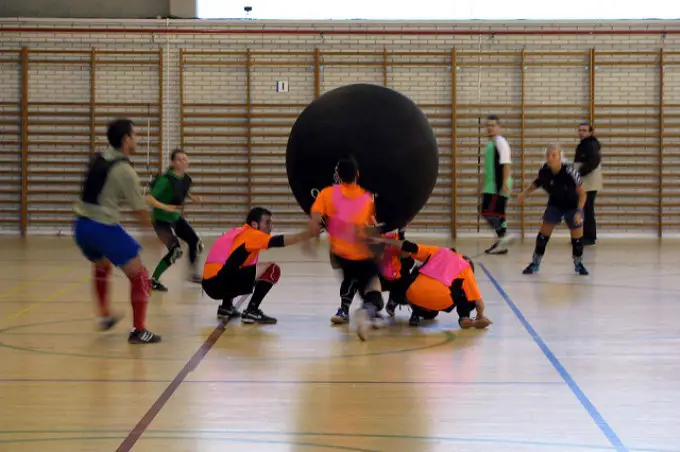 Here is a sport that comes straight from Quebec in Canada. Kin Ball is a sport that was invented in order to leave nobody behind as part of a team. The principle is simple: three teams of four players each pass a 1.20-meters ball. However, the four players of the team must have touched the ball before it is thrown to another team. If the ball touches the ground, the team that threw it win a point. A game consists of 3 sets of 13 points each.
For more information, click here (only available in French)
17) Koezio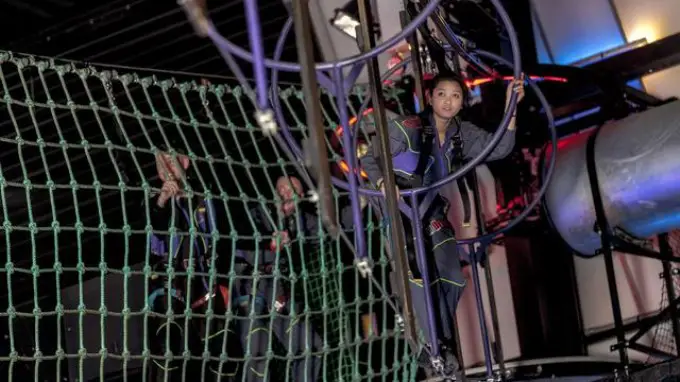 Designed as a special agent training camp, Koezio is a team adventure game. During 2 hours, you and your team will progress in a 6000m²-facility by mixing thinking, cohesion and sport. You must go through 4 districts to win. There are two centres for Koezio in Paris: one is in Cergy, the other in Sénart. The mission costs 26€, and 20€ if you're under 17.
To book your mission, click here (only available in French)
18) Laser Tag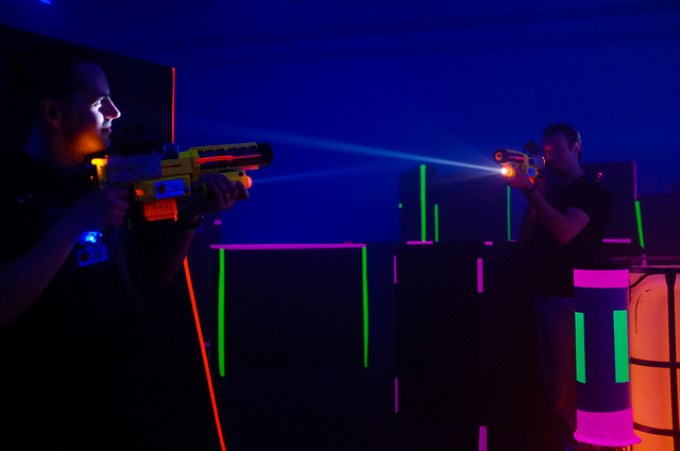 This sport activity has been very popular for the last ten years. Gathered in a big labyrinth, two teams face each other during a battle, equipped with laser guns. Each player wears a vest with various sensors that you have to aim at to make points. At the end of the game, the team with the most points wins. Several centres of Laser Tag are available in Paris, and a game costs approximately 10€ per person.
For more information, click here (only available in French)
19) Paintball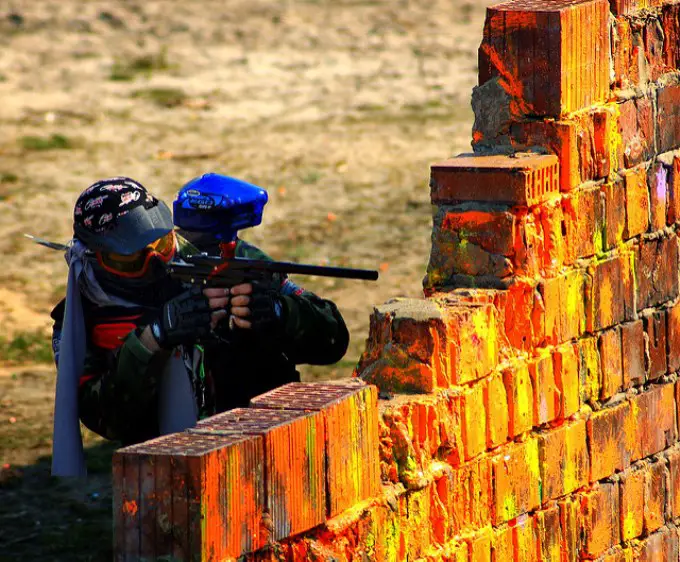 It is largely the same concept as Laser Tag. Paintball is also a team game, with the only difference being that you don't shoot a laser but paintballs. When a player gets hit by a ball and it explodes, he is out of the game. Prices starts at around 20€, because you generally pay depending on how many paintballs you want to shoot.
To book your game, click here (only available in French)
20) Axe-throwing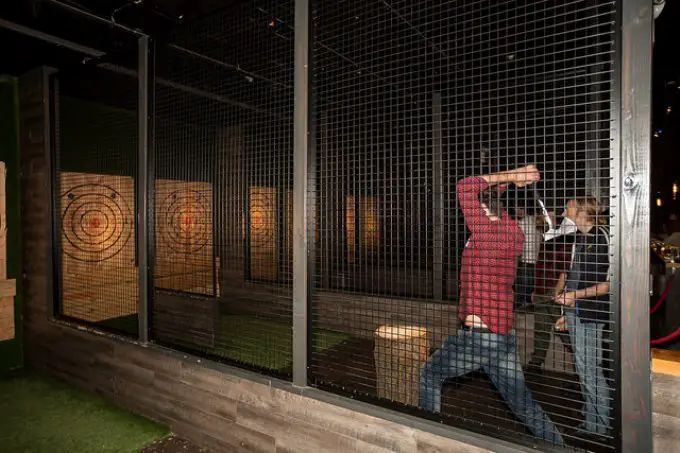 Here is an activity that is not very common. Indeed, Les Cognées offers you an introduction to axe-throwing. This new activity will allow you to share a good moment with your friends, and to unwind after a hard day at the same time. The price is 57€ for one hour, and three people can throw at the same target.
To book your target, click here (only available in French)

Mona knows Paris like the back of her hand. Bars, restaurants, hotels… whether you want to sleep, eat, party or just take a walk in Paris, Mona gives you her best advice. Follow her lead, she will gladly give you all her good tips and best addresses!