Want to discover Paris, but also make your visit an unforgettable one without having to take care of anything? Here are our favorite, original and unusual guided tours, which will let you explore the City of Lights under a brand new angle.
1. City Tour in a Vintage Sidecar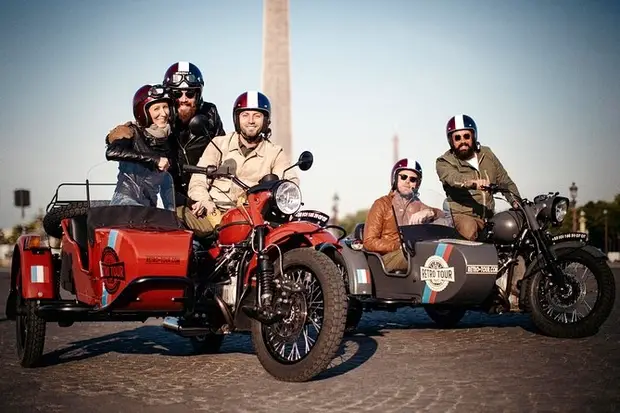 This perfect excursion for two people will allow you to drive through the city and admire all great centers of interest without getting tired.
Jump into a comfortable vintage sidecar and let your driver guide you through the city and ill give you your fill surprising stories.
You can personalize your trip thanks to the full-day option, and enjoy incomparable views over the must-sees of Paris.
Length: from 40 minutes to 7 hours
Language: English, French, Italian, Spanish
Group size: 1 to 2 people
Price: from €91
Book a tour here
2. Ghosts, Mysteries and Legends Night Walking Tour of Paris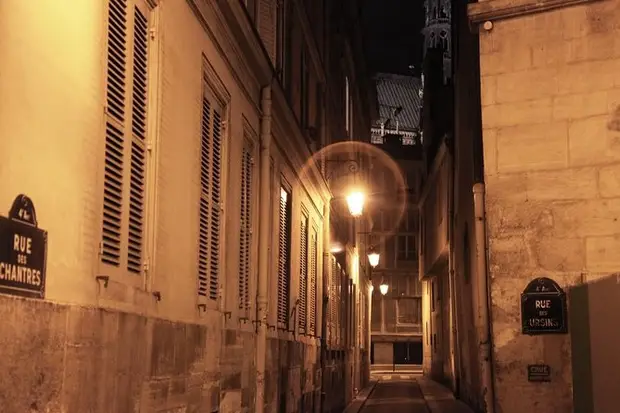 If you're attracted to mysteries and wish to discover the darker parts of the City of Lights, this one is made for you.
Dive into the more sinister history of Paris through a shivering tour from the Conciergerie, the imprisonment place of Marie Antoinette before she was executed, to the Palais de Justice—Palace of Justice—, all the while walking past numerous strange and ghostly-looking alleyways.
This tour takes place in the evening so that you can enjoy best the ancient and chill-inducing atmosphere of the city at night.
Length: 2 hours
Language: English
Group size: 20 people
Price: €19
Book a tour here
3. Skip-the-Line Paris Catacombs Tour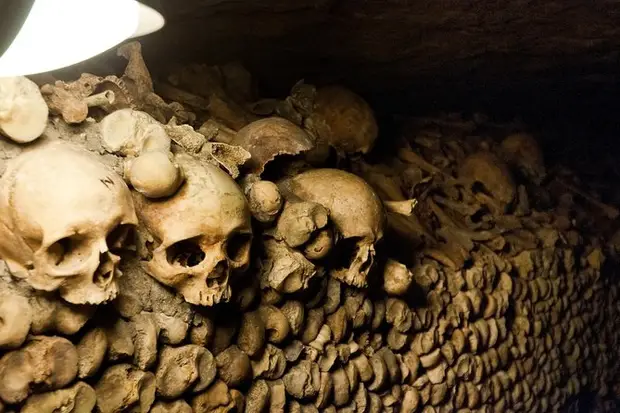 The largest Parisian ossuary awaits you. Forget the waiting line and dive directly into the entrails of the underground galleries thanks to a fascinating and bone-chilling tour.
Your guide will take you through the accessible part of the catacombs, and tell you all about the history of this peculiar maze.
Will you be brave enough to follow them into the "empire of death"?
Length: 2 hours
Language: English
Group size: 19 people
Price: €89
Book a tour here
4. Parisian Segway Tour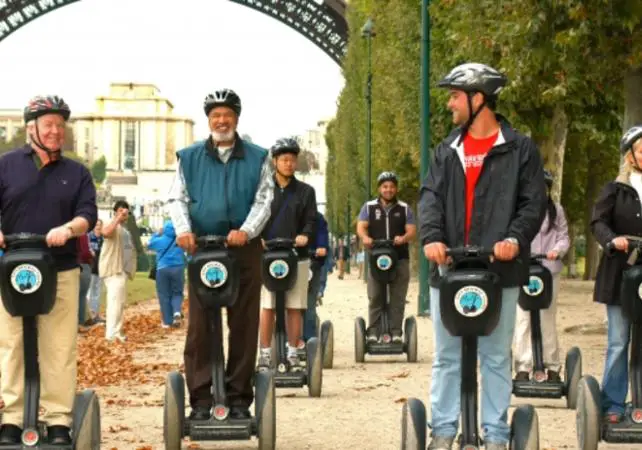 It is possible to go from one place of interest to another without walking there. Jump aboard your Segway for a dynamic tour of Paris.
Get ready to drive around from one landmark to another for a modern trip, and follow the lead of a local guide who will know how to draw your attention.
By day or by night, this tour will undoubtedly remain an unforgettable one.
Length: 2 hours
Language: English
Price: €70
Book a tour:
– By day
– By night
5. Ultimate Paris Food Tour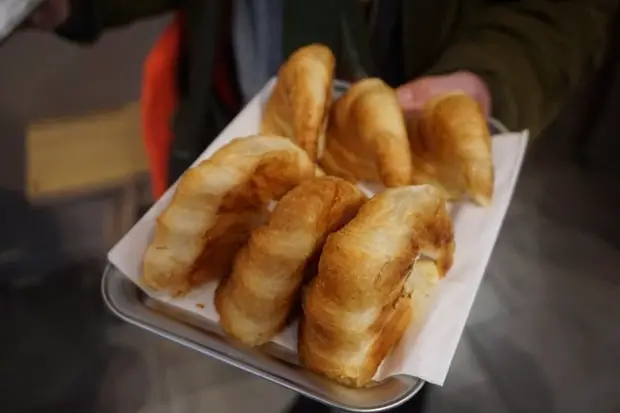 Feel like discovering French gastronomy through an interactive tour with a local guide? Don't look further.
Come and taste typical French foods such as croissants and macaroons, as well as all kinds of pastries, cold meats and cheeses and an unmissable glass of wine.
The shops and restaurants, all of which are located in the older city part known as "quartier du Marais", will doubtlessly entice you thanks to their old and traditional charm, which will only add to the enjoyable tasting.
Length: 3 hours
Language: English
Group size: 10 people
Price: €149
Book a tour here
6. Paris Bike Tour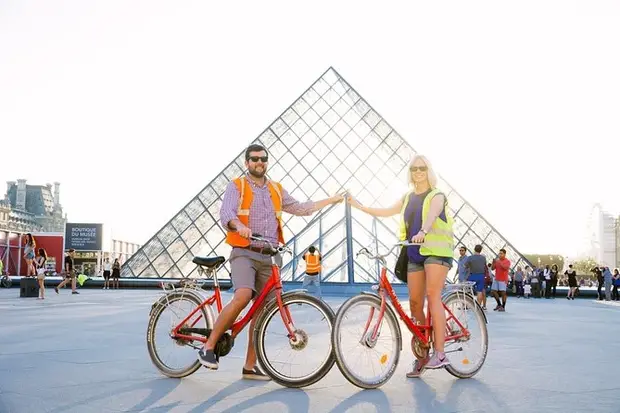 In case you want to work out a little, ready your bike and go cycle around the city in a sportive and active tour.
Ride through the streets until your guide pauses and tells you numerous stories and explanations about the great places of Paris.
The night tour will allow you to admire the lit landmarks before you'll be off on a 1-hour resting cruise on the Seine river.
Length: roughly 4 hours
Language: English, French, Spanish (night tour in English only)
Group size: 20 people for the day tour, 16 people for the night tour
Price: €34 to €44
Book a tour:
– By day
– By night
7. Street Art Tour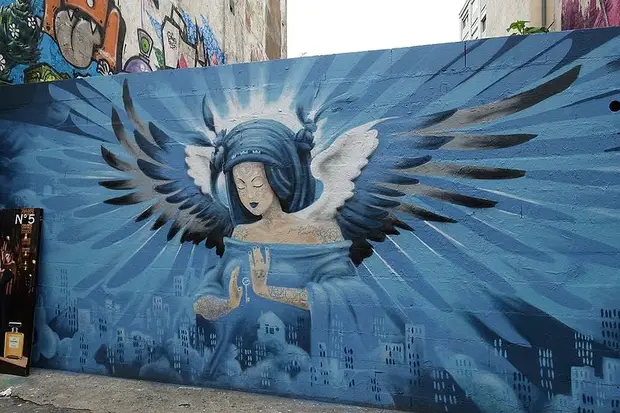 Murals in the streets are common in Paris. But do you know how to differentiate the artists and styles hiding behind each work from each other?
From Montmartre to Belleville, choose a district you wish to explore through its murals, guided by an experienced and passionate connoisseur.
Get ready for a colorful tour which will teach you more about a brand new form of art.
Length: 2 to 2.30 hours depending on the tour
Language: English, French, Polish, Spanish, Italian, German
Group size: 15 people
Price: €15 to €25 depending on the tour
Book a tour here
8. Paris Tuk Tuk Tour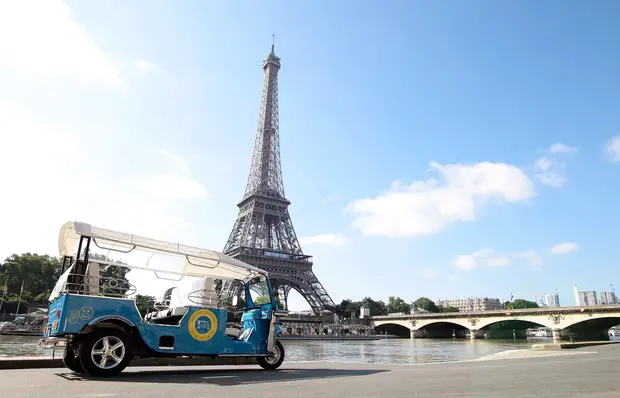 Would you rather see the whole city while avoiding blisters and bus noises? Opt for an original tour in an electrical tuk tuk.
Settle in your open Thai taxi and let your guide drive you from the Eiffel Tower to the Arc de Triomphe and from the Place de la Concorde to the Trocadero Gardens, and back through all the must-sees of Paris.
Your taxi meets you wherever you want, so get ready for an original and unforgettable tour.
Length: 30 minutes to 8 hours depending on the chosen tour
Language: English, French
Group size: 1 to 6 people
Price: €60 to €480
Book a tour here
9. Tour-Shows in Several Parts of Paris
Immersive tours animated by an acting company, from Montmartre to the Latin Quarter and from the Quartier du Marais to the Covered Passages.
Choose the place, and the performing guides will take you through time thanks to time-accurate costumes and captivating stories, which will both teach you about the history of Paris and let you solve amusing interactive riddles.
A strongly recommended family activity, which will definitely make for many unforgettable memories.
Length: 1h30
Language: French
Group size: 40 people
Price: €28 per adult, €22 per child under 14
Book a tour here (website in French)
10. Romantic Carriage Ride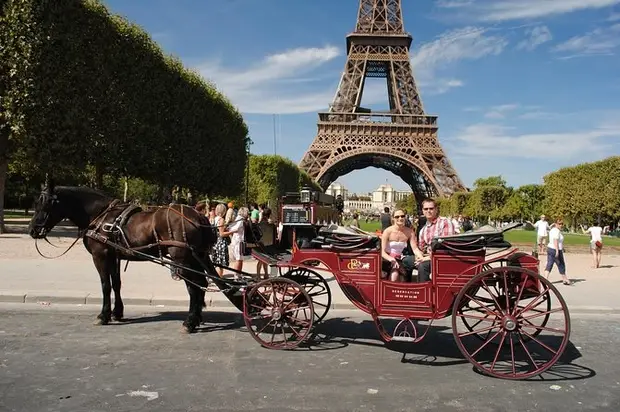 A lovely tour through the streets of Paris; starting at the foot of the Eiffel Tower.
Your guide's comments will answer everything you want to know about Parisian landmarks, and the trip from the Trocadero gardens to the Arc de Triomphe and along the Champs-Élysées will greatly satisfy your thirst for exploration.
Let yourself enjoy a relaxing and instructive ride to the sound of hooves on the pavement.
Length: 1 hour
Language: English
Group size: 1 to 4 people
Price: €250
Book a tour here
11. Père-Lachaise Cemetery with a Vampirologist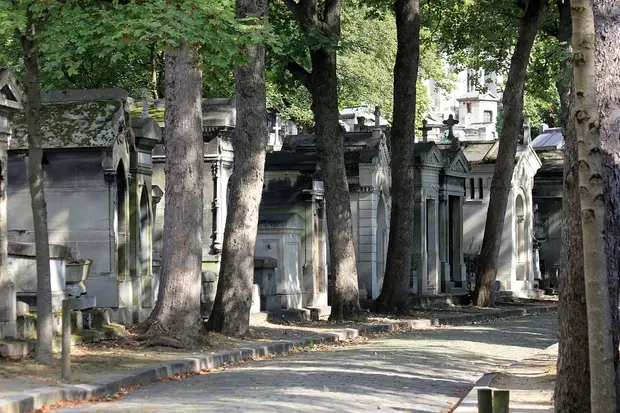 Far from the graves of famous artists and statesmen, come discover the Père-Lachaise cemetery in its most remote corners, guided by the occult ritual stories of vampirologist Jacques Sirgent.
This tour away from the usual alleys will let you have a glimpse at the other side of the cemetery, and learn the meaning of symbols which are usually too well-hidden to be noticed.
Open your third eye and let yourself be caught in stories and tales which will awake your imagination.
Length: 2.30 hours
Language: French, English (available for private tours only, contact staff for more information)
Price: €18 per adult, €13.50 per child under 16
Book a tour here (presentation in French; English tours here)
12. The Less-Than-Respectable Paris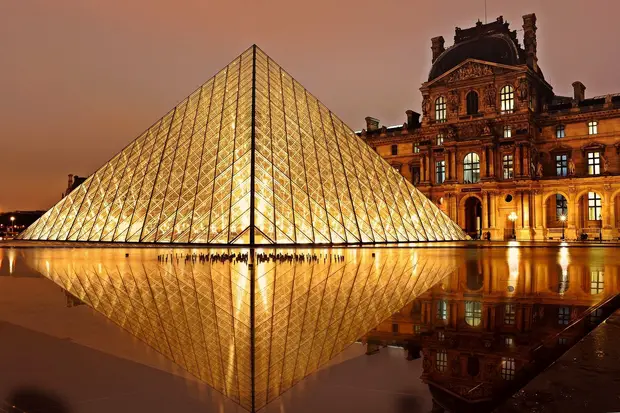 An original themed tour centered around great Parisian con artists, that will let you rediscover the most well-known places in the city, such as the Louvre Museum or the Pont des Arts under a brand new angle.
Your guide will take you on the tracks of the greatest cons to have ever shaken the city.
If you're looking for interesting historical anecdotes to discover, wait no longer.
Length: 1.30 hours
Language: French
Group size: 1 to 10 people
Price: €15
Book a tour here (website in French)

Advice, best plans, great places; I will help you in your search for trips, activities, hotels and restaurants. Whether it's for a walk, a weekend, an afternoon or merely to find a trendy place to eat, I can give you all the pointers you need for your endeavor. Just follow the guide!