French pastries enjoy an undeniable success all over the world, and especially their famous croissants. With a crusty texture, but soft at the same time, an original one made with butter or created in many flavors: everyone can agree! But what better way than eating them in France and making the experience more authentic? So here you get to discover the best croissants in all Paris thanks to our selection made just for you.
Du Pain et des Idées
34 Rue Yves Toudic, 75010 Paris
Google reviews : 4.5/5
TripAdvisor : 4.5/5
Yelp : 4.5/5
If you're in search of the right address to enjoy a croissant as good-looking as it tastes, Du Pain et des Idées is made for you. With tempting shop windows, a wonderful decor with gilding and even a terrace for the warmer weather, everything is made for you to have a good time while savouring your pastry.
An excellent flavor and a perfect texture are combined in their hand-made croissants, which makes this bakery a location of choice for lovers of pastries with an authentic taste.
Price of croissant : €1
Website : http://dupainetdesidees.com/ (only available in French)
On the same topic : Where to Have a Delicious (The Best) Breakfast in Paris?
Laurent Duchêne
2 Rue Wurtz, 75013
Google reviews : 4.3/5
TripAdvisor : 4/5
Yelp : 4/5
Come admire the work of the French worker of the year, Laurent Duchêne, in his shop in the thirteenth district of Paris – you won't be disappointed. Pastries are his speciality so you can be sure that his croissants are of exceptional quality.
Experience the taste here and treat yourself to an amazing butter croissant that everyone will like – well-crusted on the outside and so soft on the inside. A special mention is to be made off the chocolate croissant that is also worth tasting as its flavor is so well mastered.
Other address : 238 Rue de la Convention, 75015 Paris
Price of butter croissant : €1.25
Price of chocolate croissant : €2.10
Website : https://www.laurentduchene.com/en/
Gontran Cherrier
8 Rue Juliette Lamber, 75017 Paris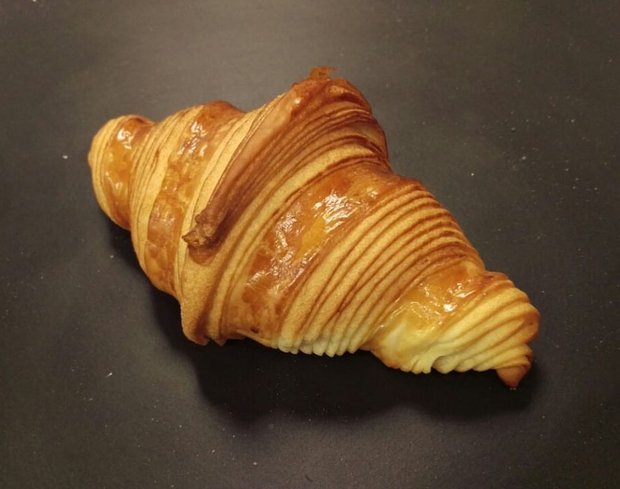 Google reviews : 4.1/5
TripAdvisor : 4/5
Yelp : 4/5
If you want to have a taste of a puff pastry that is really well made, crusty on the outside and as soft as a cloud on the inside, here is a new address for you to try. Immersed in the bakery universe since his childhood, Gontran Cherrier wonderfully executes the art of this famous pastry. Take one taste of his croissants and you will ask for more.
Being as successful as he is, he has even opened shops in Asia, the Middle East and Australia.
Other addresses :
64 Boulevard Haussmann, 75009 Paris (8th floor of the Printemps store)
Montparnasse Station, TGV Platform 1 & 2, 75741 Paris
Paris Orly Airport, Terminal 3
Price of croissant : €1.15
Price of pain au chocolat : €1.30
Website: https://www.gontran-cherrier.com/en/
Des Gâteaux et du Pain (Claire Damon)
63 Boulevard Pasteur, 75015 Paris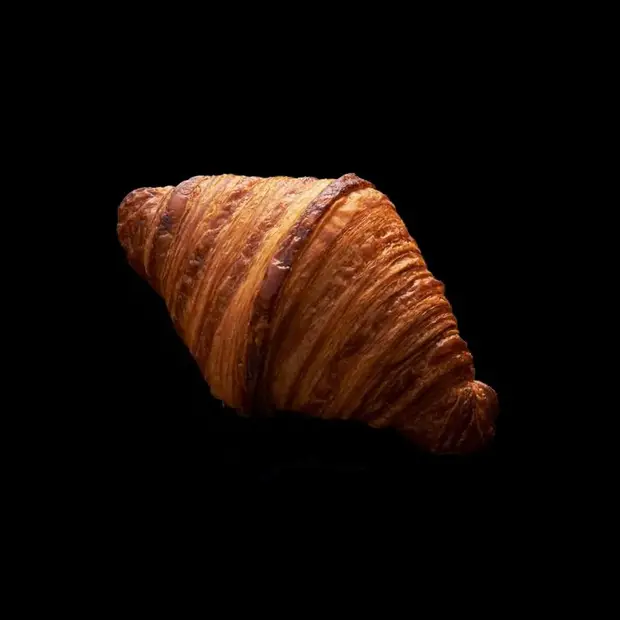 Google reviews : 4/5
TripAdvisor : 4/5
Yelp : 4/5
With good products selected with care for her clients, Claire Damon plays the authenticity card in order to offer you the most wonderful croissants with quality butter and salt of Guérande. Having worked with Pierre Hermé in the past, she puts into action all her experience in her very well-made croissants.
A classic full of flavors is waiting for you in this bakery – you just need to put it to the test.
Other address : 89 Rue du Bac, 75007 Paris
Price of croissant : €1.60
Website : http://www.desgateauxetdupain.com/ (only available in French)
La Maison d'Isabelle
47 ter Boulevard Saint-Germain, 75005 Paris
Google reviews : 4.7/5
TripAdvisor : 4.5/5
Yelp : 5/5
In the heart of the Latin quarter, located near the famous Cathedral of Notre Dame of Paris, this bakery is worth making a stop at. Whether it be during your walk in the neighborhood or simply because you're curious, la Maison d'Isabelle is a rite of passage if you want to taste excellent pastries.
And we are not just saying that! The hand-made croissants of this bakery was awarded the best croissant of Paris in 2018. Baked with a great butter with an AOC label from the French region of Poitou-Charentes, this pastry is perfectly golden and its crust is well mastered. A delicious moment guaranteed.
Price of croissant : €1
Maison Landemaine
26 Rue des Martyrs, 75009 Paris
Google reviews : 3.9/5
TripAdvisor : 3.5/5
Yelp : 4/5
An artisanal savoir-faire confirmed, products of quality and a dynamic French-Japanese duo, this is the recipe of success of Maison Landemaine that is passed on to the products in their shops. And their croissants are no exception to that.
Crusted to perfection and properly soft, a simple bite of their croissants will give you the real taste of a French pastry.
Other addresses :
12 shops in Paris
2 shops in the Hauts-de-Seine department
Price of croissant : €1.30
Website : http://www.maisonlandemaine.com/maison-landemaine.html
Boris Lumé
48 Rue Caulaincourt, 75018 Paris
Google reviews : 4.5/5
TripAdvisor : 5/5
Yelp : 5/5
Located in the heart of Montmartre, Boris Lumé will take you to a Paris from the past with an amazing decor. The facade is even listed as a historical monument. So come discover a true French bakery with an artisanal savoir-faire passed on to all their products.
The traditional atmosphere makes the tasting of their fabulous croissants more authentic, as it does for the other varieties of pastries. A traditional puff pastry is well made and crusty, with a generous crumb and a perfect smell of butter – surely the keys to success of one of the best croissants in Paris.
Price of croissant : €1.10
Website : https://www.facebook.com/borislapatisserie/
Blé Sucré
7 Rue Antoine Vollon, 75012 Paris
Google reviews : 4.4/5
TripAdvisor : 4.5/5
Yelp : 4.5/5
Among a generous choice of pastries, discover at Blé sucré a croissant with unquestionable taste. Whether it is to start your day or for a break, any reason is a good one just to taste their croissants.
The recipe is the same as the others: a crusty pastry and a generous crumb. Simply put – a buttery product par excellence. But the result here is different – a memorable taste that will most definitely make you come back.
Price of croissant : €1.20
Website : http://www.boutdechoux.fr/ (only available in French)

Mona knows Paris like the back of her hand. Bars, restaurants, hotels… whether you want to sleep, eat, party or just take a walk in Paris, Mona gives you her best advice. Follow her lead, she will gladly give you all her good tips and best addresses!