Do you want to find activities to do in Paris that are out of the ordinary? I have selected for you the most unusual, fun and quirky activities to do in Paris with family, friends or even alone.
Summary :
For adventurers
In the air
Investigations
Quirky transportations
DIY Workshops
Fun entertainments
Unusual visits
Quirky restaurants
For adventurers
1) The Dark Dreams Paris
63 Rue de la Fraternité, 93100 Montreuil (600 meters from the Robespierre metro station)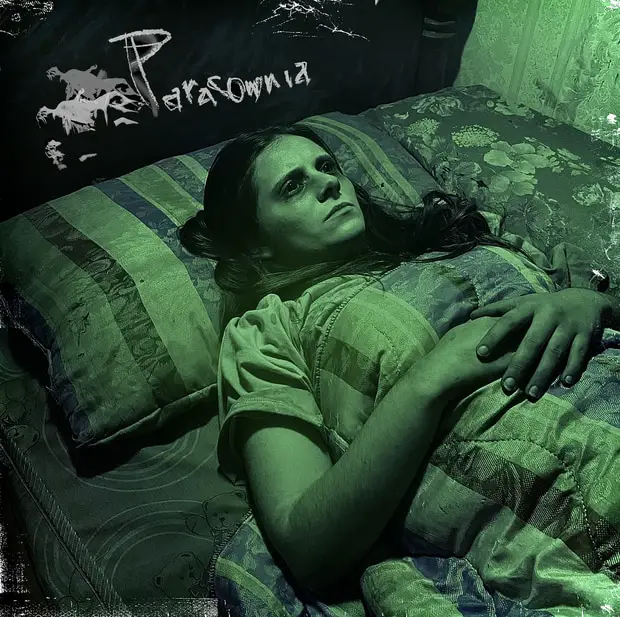 This is the most immersive and thrilling activity in the Parisian region.
Overcome your fears with this new kind of activity! The Dark Dreams Paris is a very unusual immersive haunted show that you will not find anywhere else in Europe.
Explore a 1200m² maze in total darkness, take up challenges, solve puzzles, face evil creatures and live an adventure you will remember for a long time…
Halfway between a live performance and an Escape Game, Parasomnia is the activity you must not miss under any circumstance.
For even more thrills, join a team of 2 to 12 players in the "Dark Friday" session every Friday or book your spot for the Halloween show, a memorable moment of the year at The Dark Dreams.
Information and reservations at thedarkdreams.com (link in French)
2) The Parisian Catacombs
1 Avenue du Colonel Henri Rol-Tanguy, 75014 Paris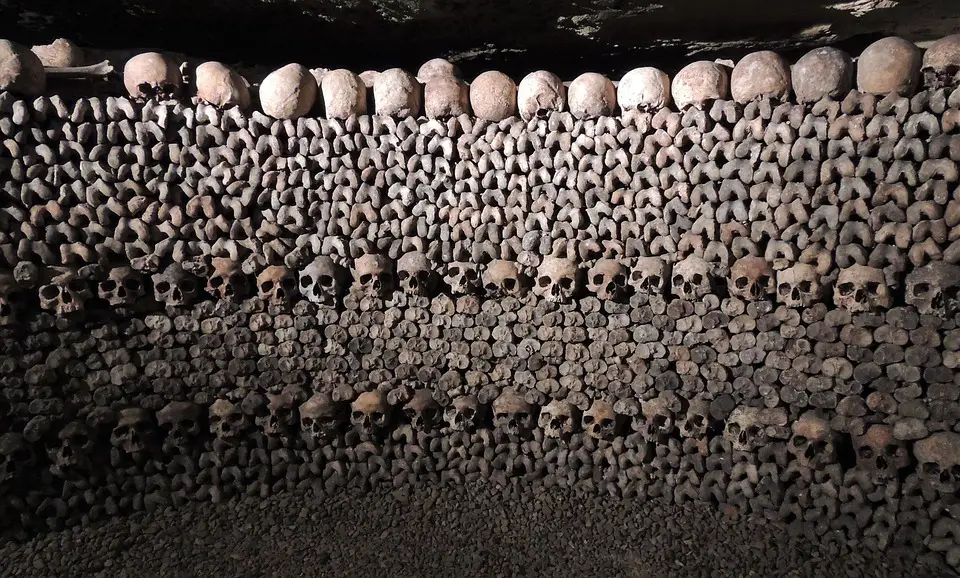 It is an exceptional place to see in Paris. While being located underground the catacombs are not any less interesting.
It is the city's ossuary in which bones from several Parisian cemeteries were transferred at the end of the 18th century.
About 6 million people are now resting in here among whom you can find different figures of the French Revolution such as Danton, Robespierre, and Desmoulins.
Book a skip-the-line ticket to the Catacombs with audioguide included
3) Parisian Sewers
Pont de l'Alma, left shore, 75007 Paris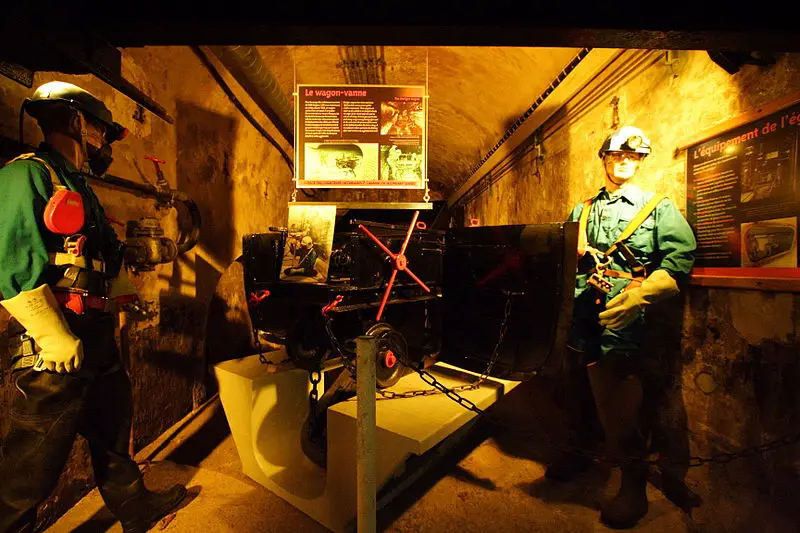 With a length of nearly 2,600km, the sewers of Paris are the hugest and most modern sewers in the world.
This labyrinth is used to collect and evacuate the waters mainly coming from rain and wastewater of the city of Paris.
You come into it from the Musée des Egouts de Paris but visiting the museum alone is not worth going out of your way to see if you don't go into the sewers too.
You will learn in a very instructive way how they were created, how they work, and how important this underground net is.
4) Manoir de Paris
18 rue de Paradis 75010 Paris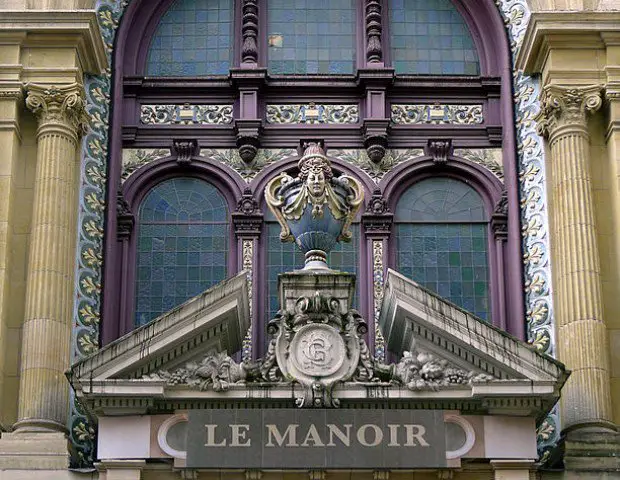 Come and get scared in this manor located in the 10th District where many legends of Paris come to life for your greatest horror.
Opened in 2011, this first haunted show of France has already made many victims.
Cold sweat and terror await you, so be brave and come and face this Manor with your family or your friends, because the more the merrier (or not…).
Book tickets to Le Manoir de Paris
5) Escape Game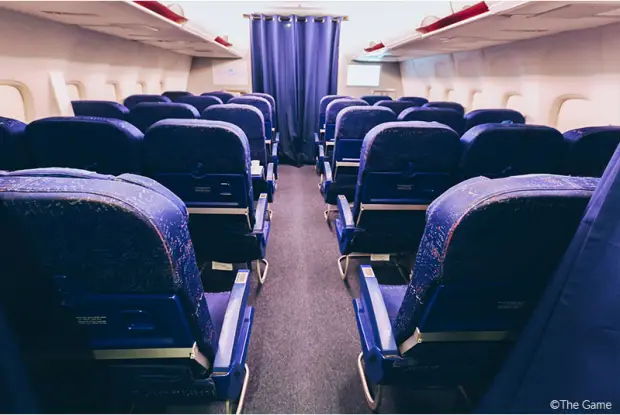 More than 70 rooms in Paris.
Real-life room escape games are in Paris. Located in the city for several years, it is in Paris that we have more rooms than anywhere else in France for this kind of game.
With very diversified themes such as historic heritage, burglary, science-fiction, and much more, there is something for every taste.
Your speed, your vigor, your dexterity, and your reasoning will be much useful.
On your marks… Get set… Escape!
Related article: Best Escape Games In Paris
6) Flight Simulator
Boissy l'Aillerie (95)
You've dreamt about becoming an airline pilot? Here is your only chance to pilot an actual Boeing 737 (or nearly actual).
In this simulation, you will be the captain, you will choose the destination and you will also go with a professional pilot.
Information and bookings (in French)
In the air
7) Le Ballon de Paris / Ballon Generali
Parc André Citroën, 75015 Paris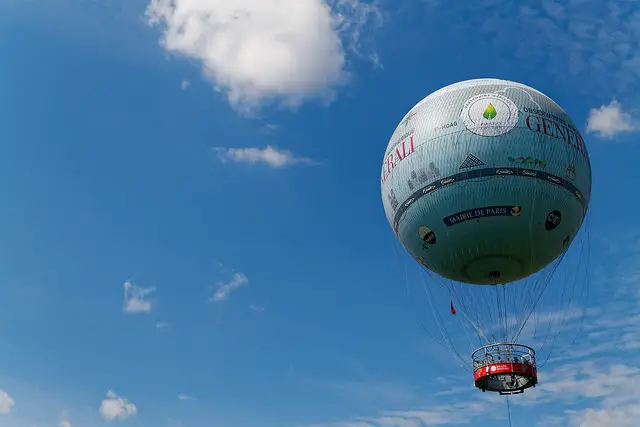 Located in the Parc André Citroën, rue de la Montagne de la Fage, here is an unforgettable experience in which you will get in a hot-air balloon and rise up to 150 meters above the roofs of Paris.
It will give you a breathtaking view of the most beautiful city in the world.
For more information: http://en.parisinfo.com/guided-tours/74324/Ballon-Generali
8) Helicopter ride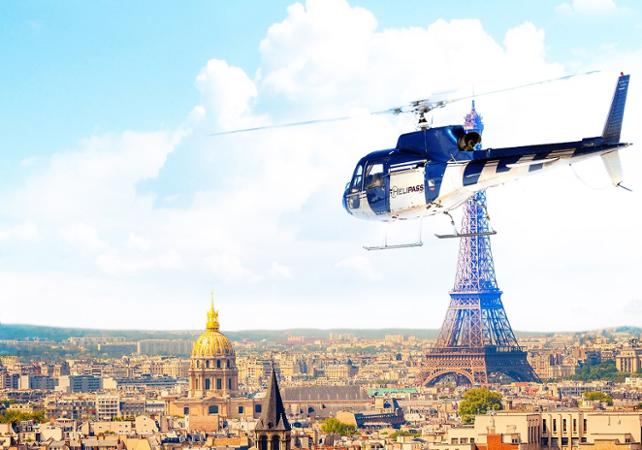 Take a seat in the helicopter that will take you above the capital city and to Versailles.
This journey will give a nice panorama of the capital and you will land with your eyes full of beautiful images.
Book a Helicopter flight from Paris to Versailles
Investigations
9) Le Libre Promeneur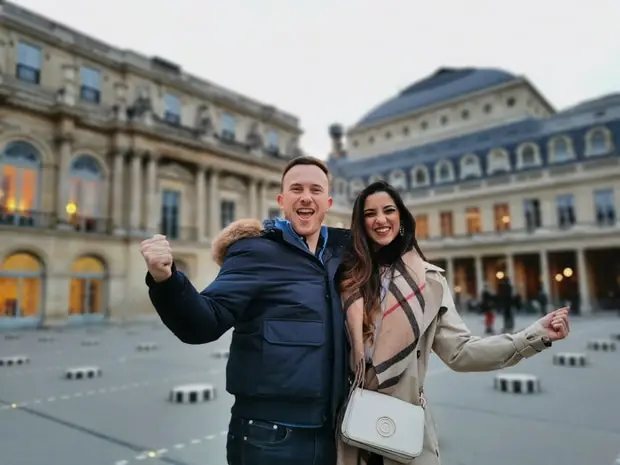 The Escape games proposed by Le Libre Promeneur are the perfect opportunity to discover Paris while having fun and exercising your brains. Le promeneur provides escape games in the Sacré-Coeur, Montmartre and the Ile de la Cité for adults and children.
The friendly and smiling monitors (they speak English) will transport you to ancient times by explaining historical facts about Paris and giving you riddles to solve. It's a fun and enjoyable experience with family or friends.
Find Le Libre Promeneur here: https://www.lelibrepromeneur.com/ (website in French)
10) Investigate a crime in the Jardin du Luxembourg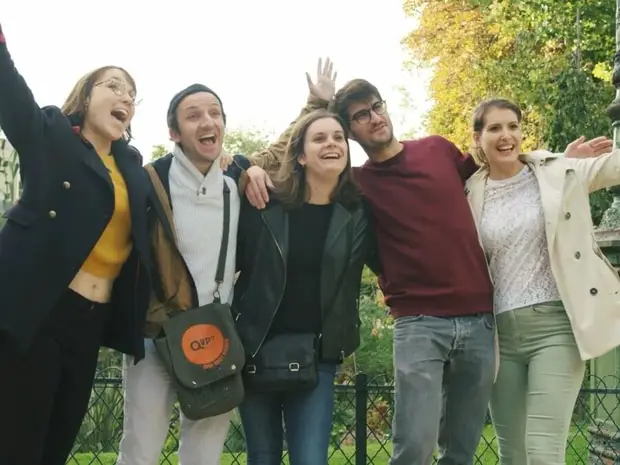 Ever wanted to slip into the skin of Sherlock Holmes?
A serial killer is raging in the heart of Saint-Germain-des Prés and you are the investigator.
Three crimes have already been committed and the police do not know where to turn … Time is running out!
A fun and original treasure hunt and a cultural visit that will delight young and old at the same time.
Information and reservations (in French)
11) The "Paris Criminal Experience" Tour
For those of you who are interested in crime stories, we offer you the opportunity to discover all the secrets of the greatest criminal cases that have marked the history of the capital.
From the case of the rue des Chanoinesses to the gallows of Montfaucon, you will enjoy an unusual 1h30 walk in the heart of the city of light.
The ideal activity for those who love big thrills.
12) Investigation in Medieval Paris with an actor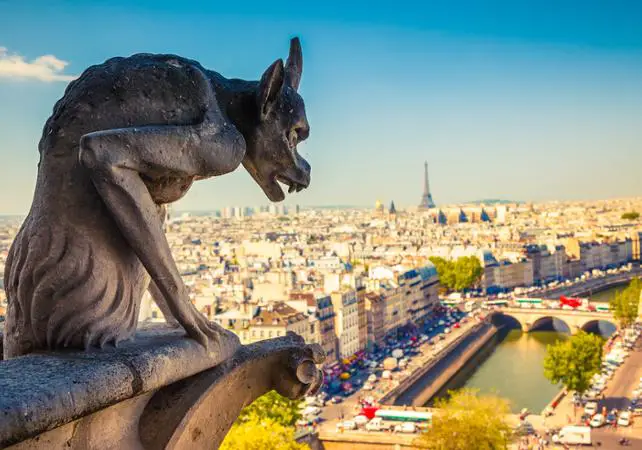 Search for a mysterious artifact in the surroundings of Notre Dame and the île de la Cité.
Go back in time to medieval Paris and lead the investigation with an actor, and with your family or friends.
Book a guided tour with a theatrical guide
13) Treasure Hunt in the Parc Floral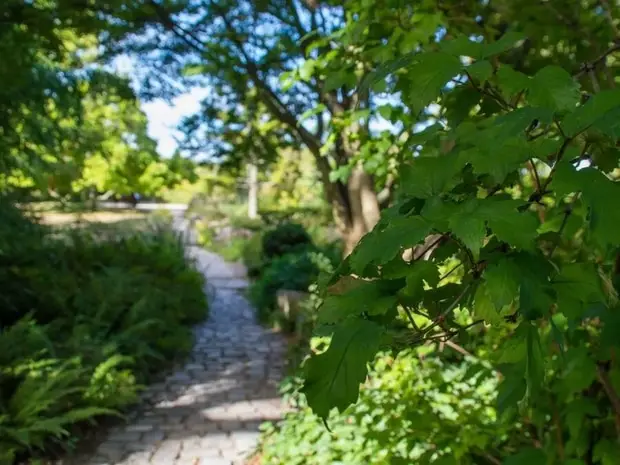 What better way to discover Paris while having fun than a treasure hunt.
Come and participate in a treasure hunt with family or friends in the Parc Floral located near the Bois de Vincennes. You will have fun like crazy with your friends looking for the location of the book "le livre des Equilibres".
Quirky Transportations
Sore feet, bored of the metro or bored of the car? Here are some unusual ideas to change your means of transportation in order to visit Paris for a few hours.
14) Private boat on the Seine river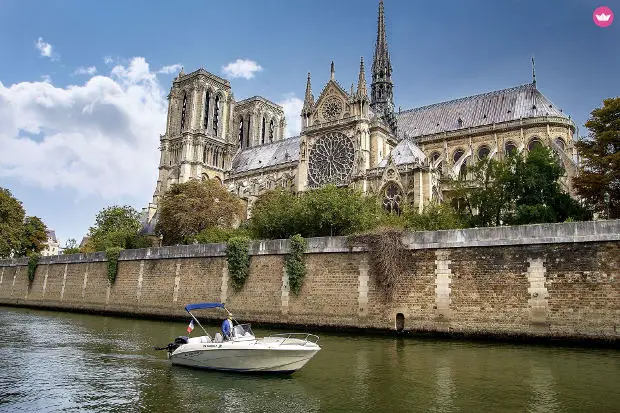 Click&Boat helps you hire a boat from a private boat owner or a company.
Dozens of boats (sailboats, motorboats, RIBs, houseboats and even a jet ski) are available to hire in Paris for a few hours or even a whole day to cruise along the Seine river, the most romantic scenery in the world for the perfect selfie!
No boating license is needed, and the skipper is provided too!
Hire a boat in Paris and avoid the hordes of tourists flocking to the City of Light. It's just for you, your family and your friends.
Check availabilities and book a boat on ClickAndBoat
15) Boat at La Villette
Bassin de la Villette, 37 quai de la Seine, 75019 Paris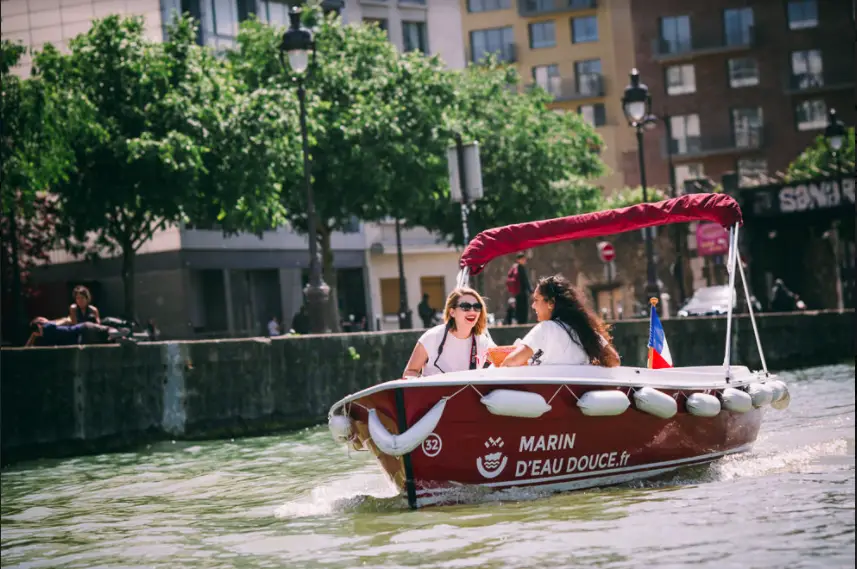 In the Bassin de la Villette, the nautical base Marin d'Eau Douce rents a license-free boat for a determined time that will allow you to sail on the different canals of the Bassin and to discover Paris from a new point of view.
No sailing license is needed.
16) The Beer Bike ride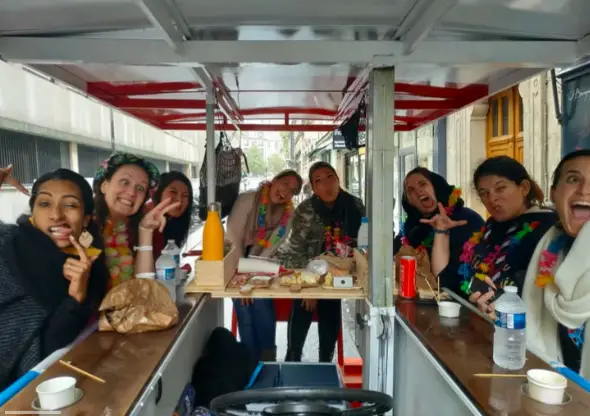 A fun, friendly, unusual and sporty activity is possible and it's called the Beer Bike.
Visit Paris on a multi-passenger bike while having a drink with friends. You will be accompanied by a driver who will ensure the safety and comfort of your ride.
There is a one-hour ride and another one of one hour and a half which both cross the most famous places of Paris (Arc de Triomphe, Place Victor-Hugo Fountain, avenue Foch Gardens, Trocadero square, Eiffel Tower).
The big plus of this unusual tour is that you can choose between different tasting packs:
aperitif pack
brunch pack
champagne pack
birthday pack
An activity that will perfectly suit afterworks and bachelor and bachelorette parties.
Information and bookings (website in French)
17) Segway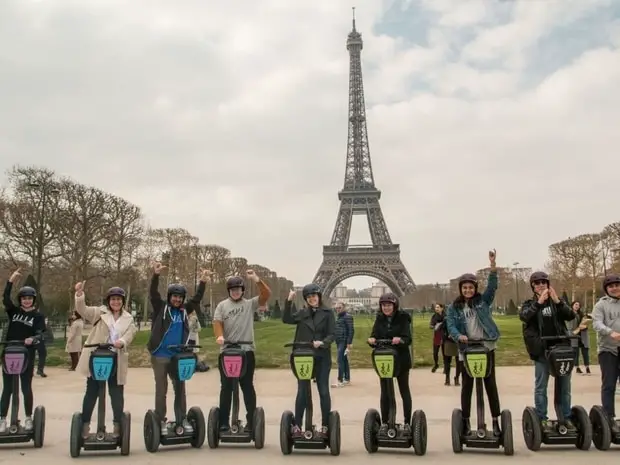 You have the possibility to see the unmissable places of Paris in this single-seat means of transportation for an original and modern visit in the open air.
There are several routes for this visit: day, night, sunrise, street art, etc.
Book a Paris Segway Tour (website in French)
18) ATV ride in the heart of Paris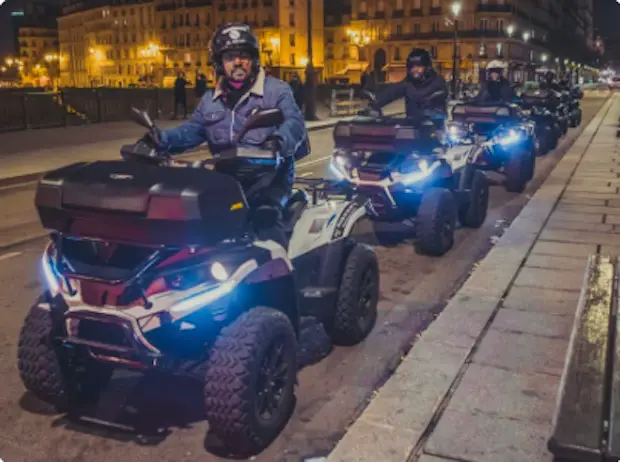 It is possible to ride a quad bike in the heart of Paris (no need to worry about the noise).
The program includes a visit of the most important places in Paris (Invalides, Pont Alexandre III, Place de la Concorde, Place Vendôme, Opéra Garnier, Louvre, Musée d'Orsay, Grand Palais and Petit Palais, Champs Elysées, Arc de Triomphe and Trocadéro) without being deafened by the engine of your quad.
The price of the ride is calculated per quad: you can be up to 2 people on the quad and you will have the possibility to switch the drivers in the middle of the ride if you wish.
An unusual and ecological visit of the capital which will be ideal for the beautiful days.
Information and booking (website in French)
19) Retro 2CV Car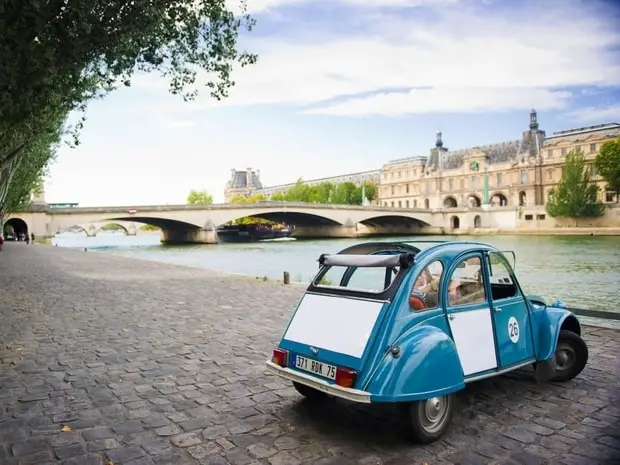 The 2CV (for "deux-chevaux" or "two horses") or Deudeuche, is the French popular car that makes you go back in time.
You will have the opportunity of traveling through the city in this legendary car while touring like in the sixties.
For more information: Book a 2CV Ride in Paris (website in French)
20) Carriage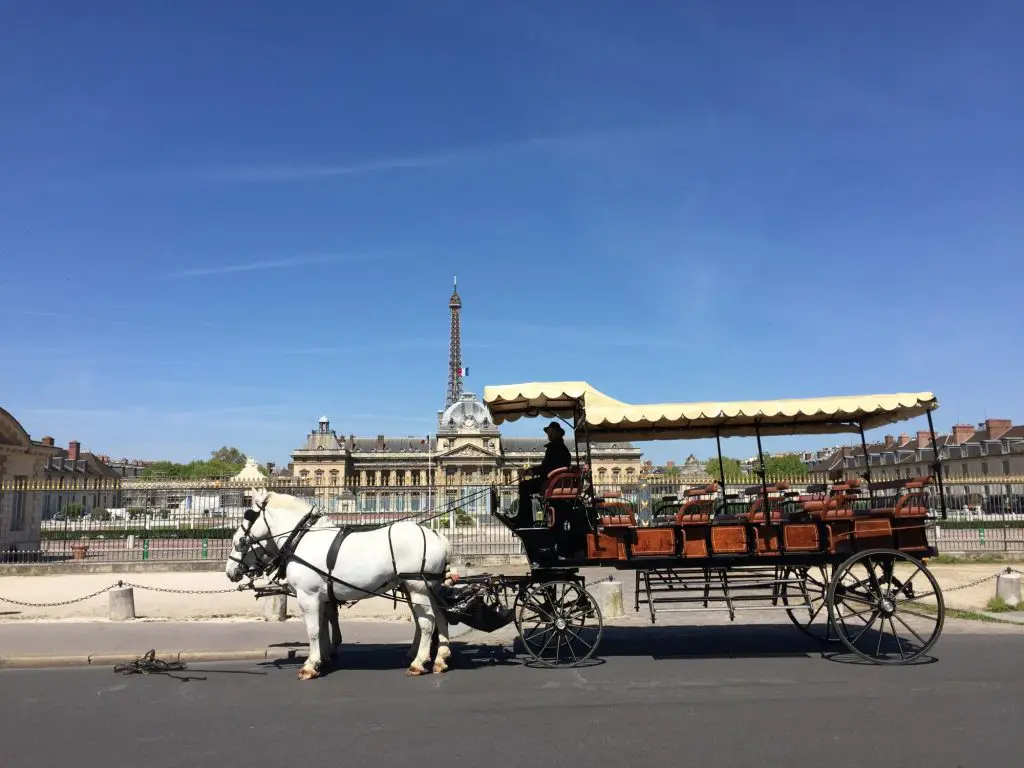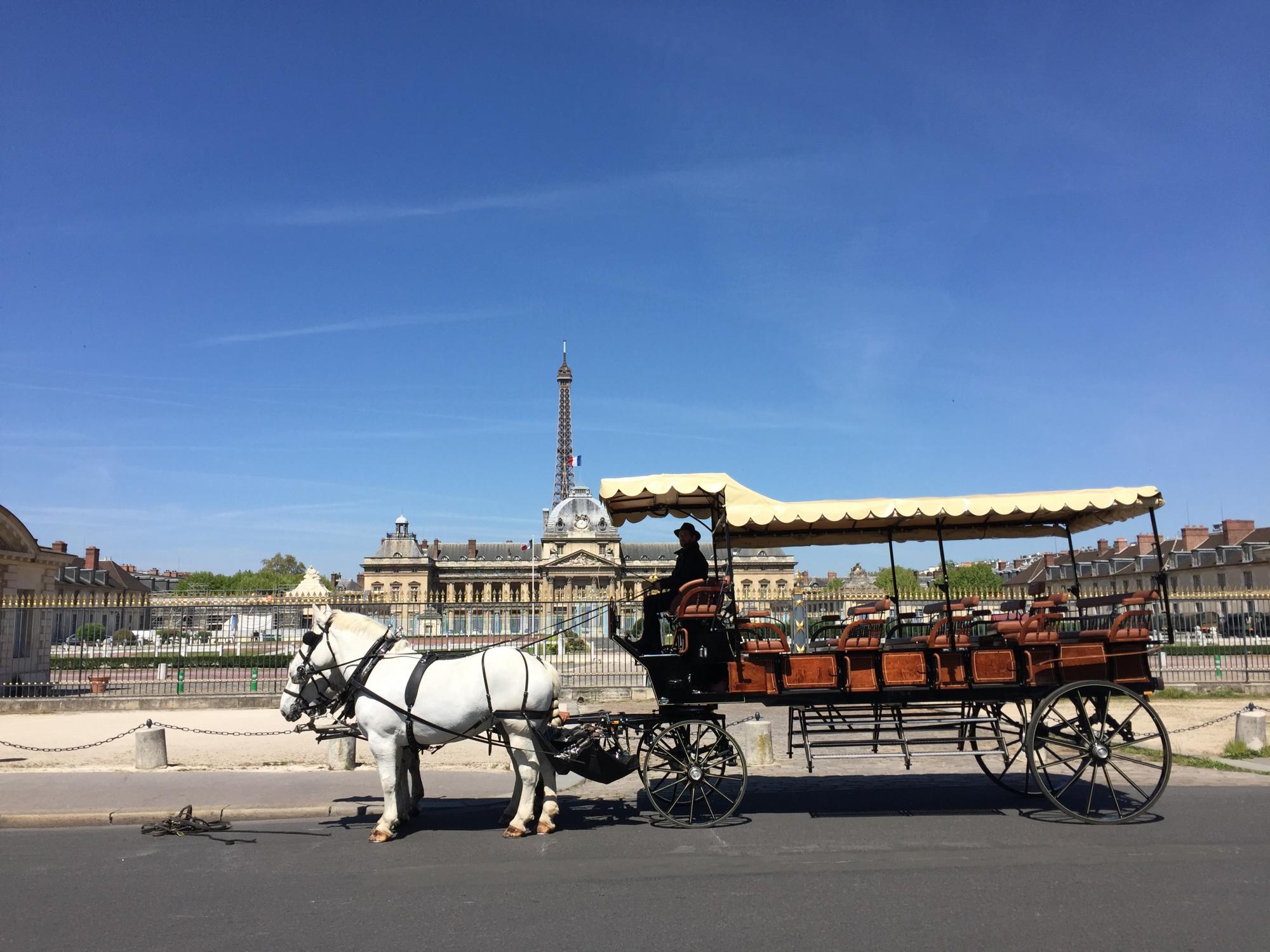 Disney princes and princesses in their carriages still make you dream?
Or do you want a romantic and original ride? Here is your chance to make your dreams come true in a carriage.
21) Tuk Tuk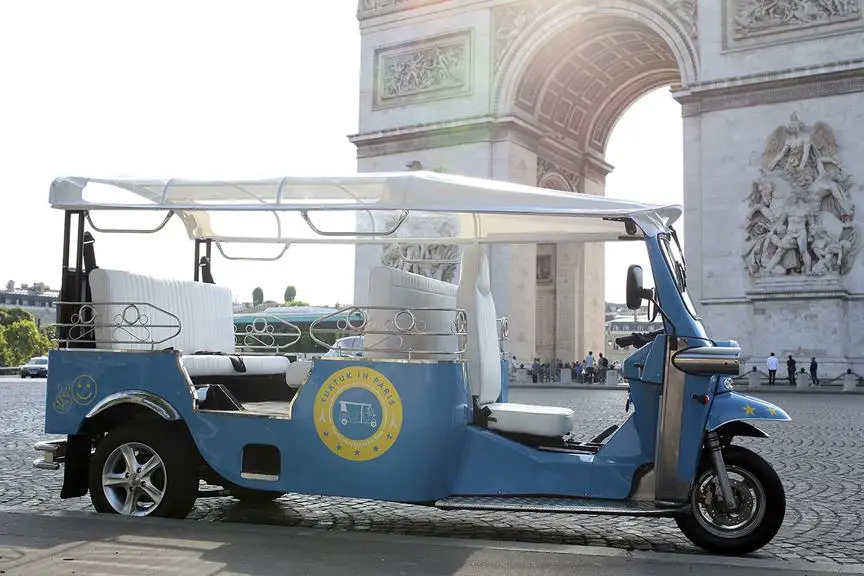 The motorized rickshaw that is usually a taxi is offered here in the French capital to visit the most beautiful districts.
Whether it is for a few hours or for a whole day, you can choose amongst many different offers!
Book a Tuk Tuk discovery tour (30min to a full day)
DIY Workshops
22) Make your own mozzarella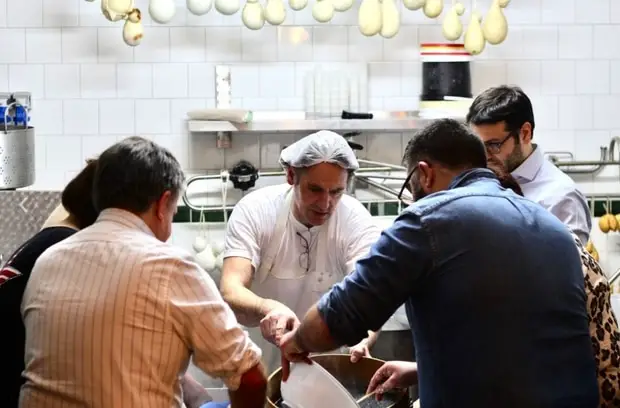 Mozzarella is a must-have all over the world.
Why not take advantage of an afternoon to learn all the secrets of making this cheese?
Thanks to Julien, you will be able to follow all the steps in order to create your own mozzarella, 100% homemade from products coming straight from Auvergne.
Information & Booking (site in French)
23) Try your hand at the pottery wheel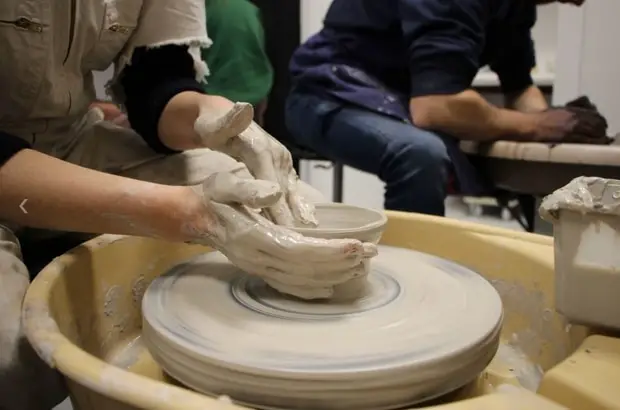 this is an original and romantic activity that will bring out the artistic soul buried deep inside you.
In 2 hours you will learn all the basics of pottery on wheel (the rotary machine).
On the program, you will find: the creation of two pots (with which you will obviously leave).
Information & Booking (site in French)
24) Create your own ceramic aperitif set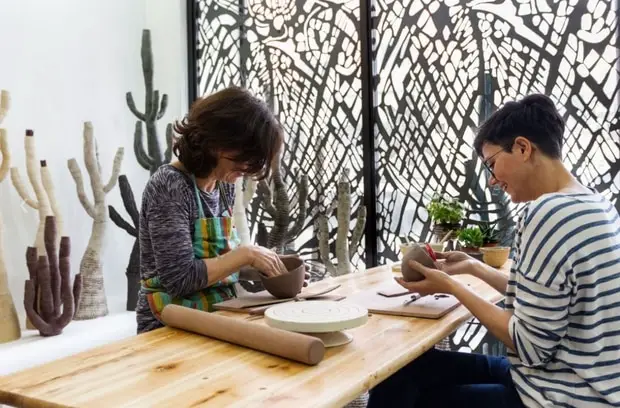 here is another manual activity consisting in a ceramic creation class.
The goal of this activity is to create a terracotta aperitif set from scratch.
Julie will teach you two techniques:
The "pinch", that you will use to shape bowls or cups.
The "plate", Julie will explain how to spread the clay with a rolling pin, just like a pastry chef. You will then shape your own plate or tray.
You will have a great time and you will leave with a 100% handmade set.
Information & Booking (site in French)
25) Create a lighted terrarium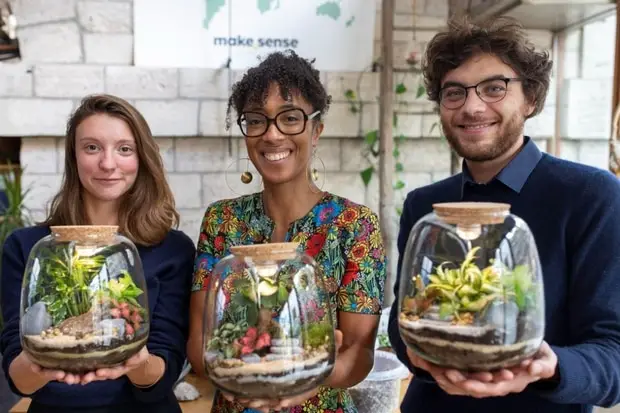 We've all noticed the growing interest in cultivating our homes for some time now.
Unfortunately, most terrariums for sale are quite expensive.
So here is the perfect solution: a terrarium creation workshop.
There are many positive aspects:
the first: you will spend a nice afternoon with Aude
the second: you will learn all the necessary knowledge to create self-sufficient terrariums.
the third: you will leave with a unique terrarium (maybe the first of many).
We love: the final decorative step where you can really put your personal touch on it with many accessories.
Information and booking (site in French)
26) Ferrandi Pastry Workshop at the Galeries Lafayette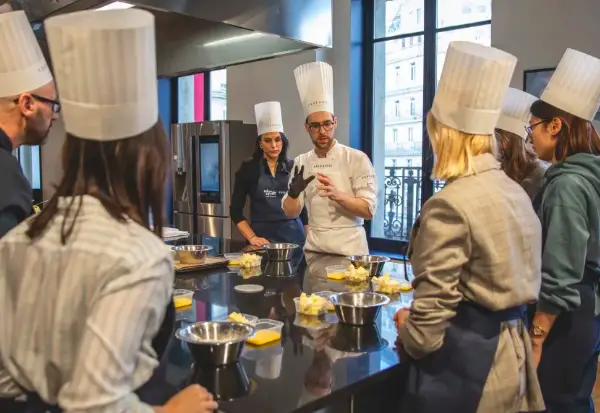 Learn the art of pastry in the company of the best by booking the workshop "Les Secrets du Pâtissier" offered by Galeries Lafayette.
On the program:
presentation of the kitchen
creation of your own pastries under the guidance of the chef
moments of conviviality in small groups (since the workshop is composed of a maximum of 6 people)
tasting your pastries the same evening (since you leave with all your creations)
A sweet and warm activity that will allow you to reproduce quality dishes at home (the course is also available in English).
Information and booking (website in French)
27) The Beer Brewing Workshop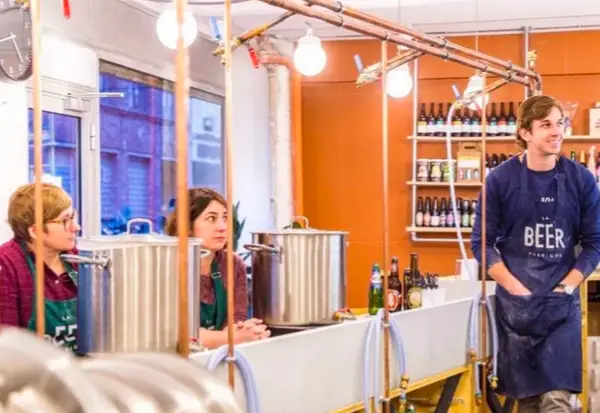 Beer lovers, this activity is for you.
You will learn everything you need to know in order to make a good craft beer, from the choice of raw materials to the production steps.
An instructive and fun activity to learn more about the world of beer and its origins.
The best part? You will leave with a pack of three 33cl craft beers of the brewery's brand among a choice of four beers (Pale Ale, IPA, amber beer, white beer), as well as your own 50cl bottle of craft beer brewed and bottled on-site.
Information and booking (website in French)
28) Japanese Mochis pastry workshop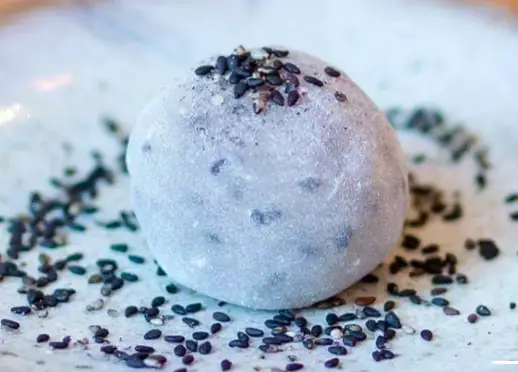 Enjoy a rainy afternoon to learn how to cook your own mochi.
The friendly atmosphere of this culinary activity is sure to be a memorable experience!
These little Japanese sweets will no longer hold any secrets for you.
A fun and rewarding activity that is suitable for all cooking enthusiasts, even beginners.
Information and booking (website in French)
29) Graffiti initiation workshop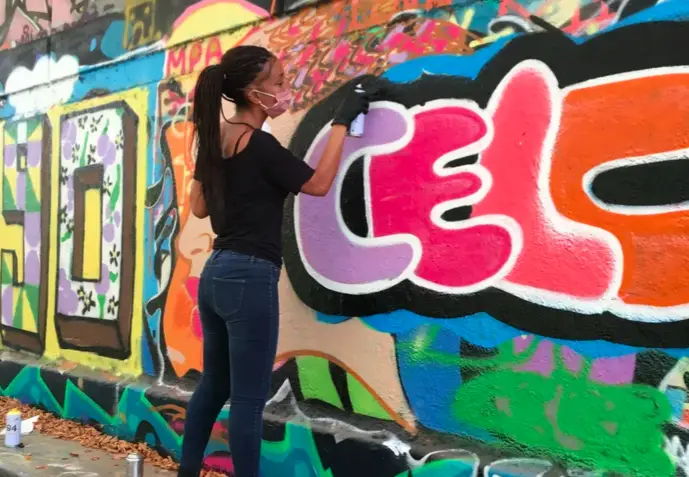 Wake up the artist deep inside of you with this initiation to graffiti.
You will be trained in the middle of the Bercy skate park where you will discover real techniques to create works worthy of being art (much more elaborate than degradation tags).
All the necessary materials will be put at your disposal.
An activity that you can do with your family since children are accepted from 10 years old.
Information and booking (website in French)
30) Creation of your own customized gin
A rich and complete activity during which you will learn all the secrets of gin. The program includes
history of gin
tastings
composing your dream gin (citrus, spicy, herbaceous)
producing your gin
bottling and tasting creation
Information and booking (website in French)
31) Make your own bag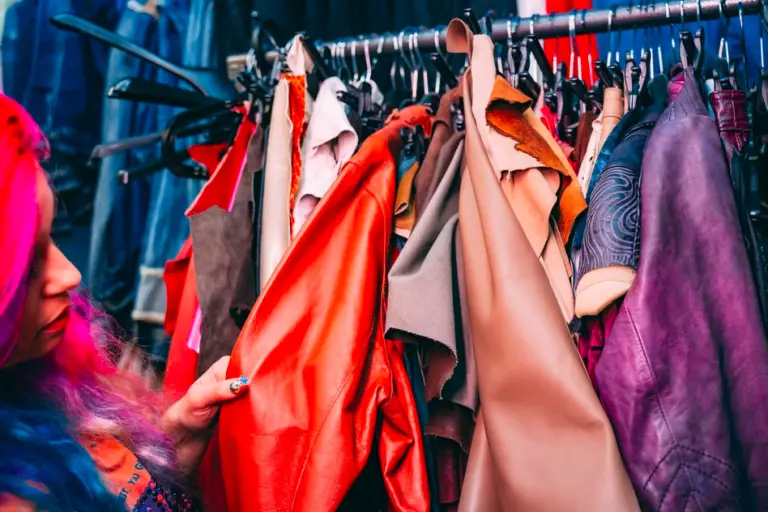 For all those who don't like to have the same accessories as everyone else, this activity will make you happy.
Located in the middle of the Marais, Marie's workshop offers you the opportunity to create the bag of your dreams.
This fashion enthusiast who has worked at Chanel, Maison Michel and Hermès and with many celebrities such as Lady Gaga, will give you the best advice on how to create a quality, ethical and eco-friendly bag.
Fashion upcycling will no longer hold any secrets for you.
Information and booking (website in French)
32) Create your own lipstick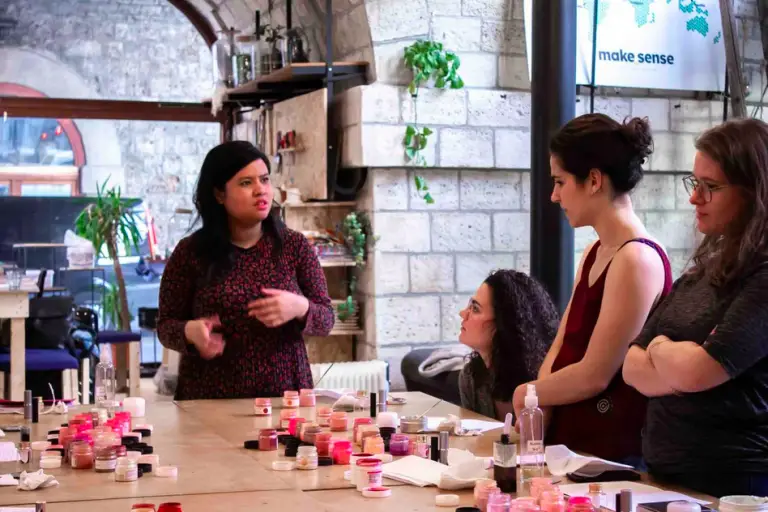 Learn how to make an ethical, natural and vegetal lipstick.
You will start by choosing the shade you want according to your taste as well as your skin tone. You will then mix the shade with a neutral and natural base. Then you will mold your lipstick.
While it is hardening, Nathalie will give you lots of little tips to improve the quality of your skin.
The must: you will leave with your own natural lipstick, unique and specially adapted to your lips.
Information and booking (website in French)
33) Creation of a tailor-made hat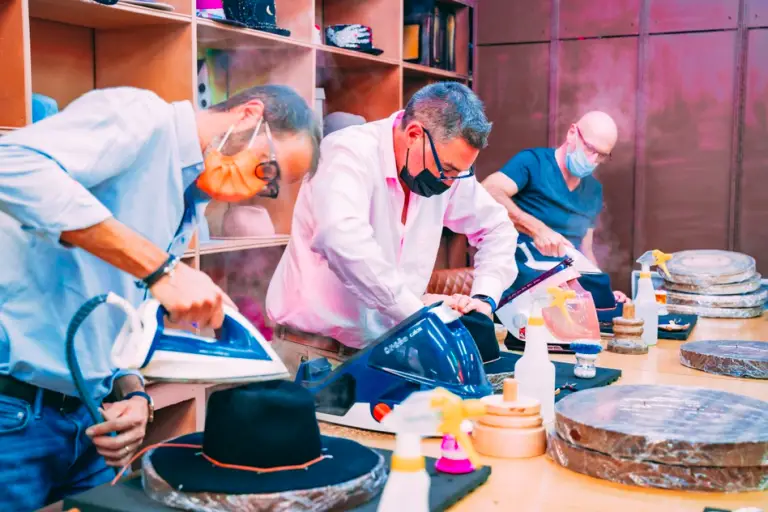 Create a unique custom-made hat in one of 4 shapes: canoe, fedora, trilby, or capeline.
The workshop provides you with all the necessary equipment to produce your headgear.
The workshop in details:
choice of felt
modeling
carving the hat on a wooden model
drying and firing
decorate your hat (feathers, nails, scarves…)
Information and booking (website in French)
34) Initiation to the chocolate factory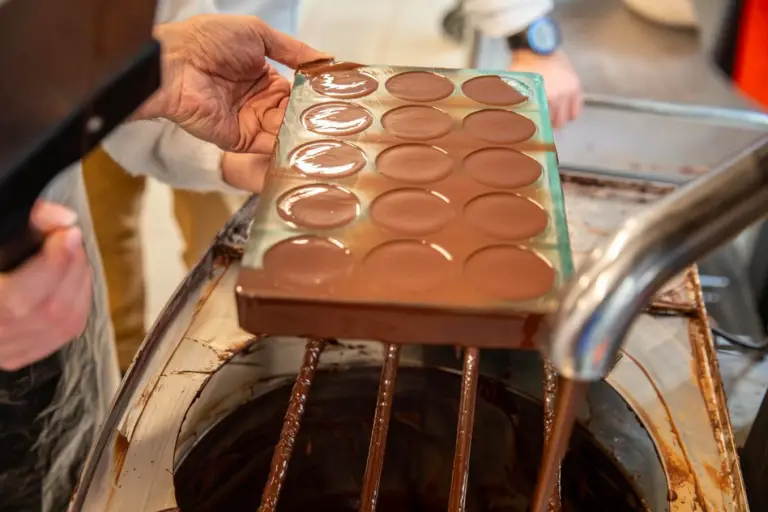 Come and play the apprentice chocolate maker for an afternoon.
The activity begins with an in-depth tasting of different chocolates to detect the multiple notes, flavors and aromas and evaluate the different percentages of cocoa.
Then you will finally get your hands on the (cocoa) paste by making bars, mendiants, filled candies and other sweets.
This is an opportunity to learn all the secrets of making the most delicious product on this planet.
The best part: you leave with your own creations.
One thing is sure: after this workshop, you will taste chocolate in a different way.
Information and booking (website in French)
Fun entertainments
35) Cooking class (Ducasse School)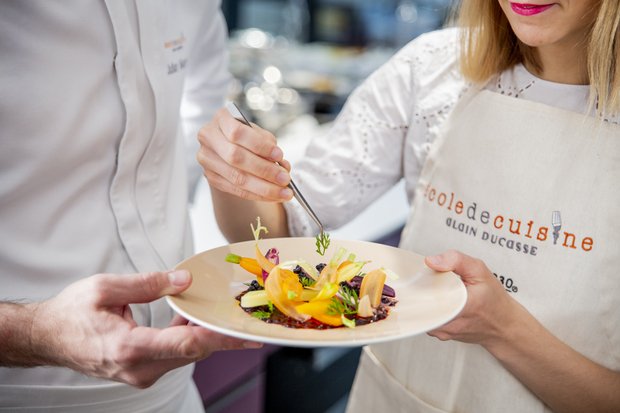 The courses at the Ducasse Cooking School "First lesson" are perfectly suited to beginners wishing to discover the pleasures of cooking through learning the basics of cooking.
During this activity, you will be able to understand the basics of cooking on the theme of your choice.
4 hours of cooking lessons on the theme of your choice: Batch Cooking, Vegetables, Fish & shellfish, Brunch, Poultry & meat, Pasta.
Reservation & additional information (website in French)
36) Visit a brewery and eat a Flammekueche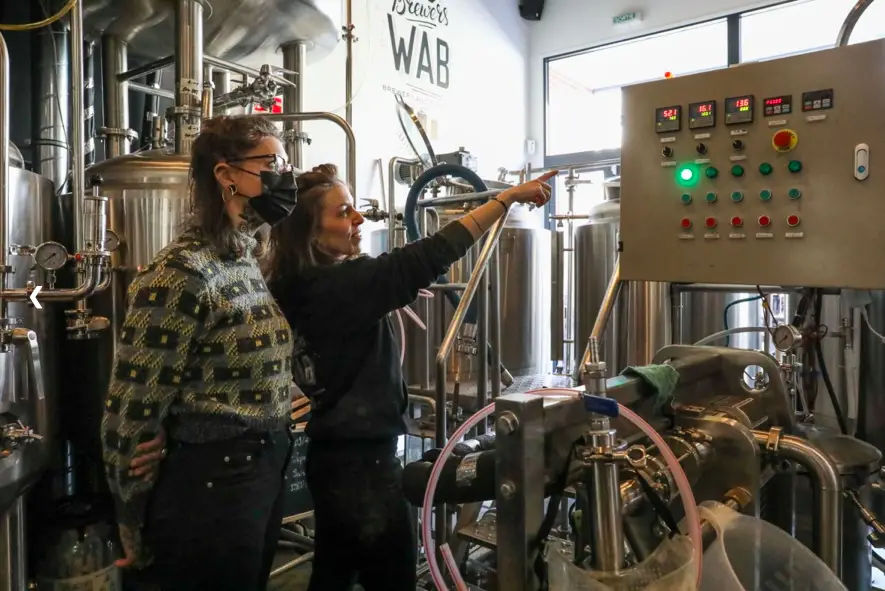 You may not realize it, but being a brewer is a lot like being a laboratory technician.
Thanks to this workshop and Maryne's experience, you will discover each necessary step to make this delicious beverage (to be consumed in moderation, of course).
Pale Ale, IPA, Wheat IPA, Berliner Weiss, Red IPA? Names that are surely familiar to you but that you have never really thought about… Maryne will explain the different processes involved in the creation of each of these beers.
Information & Booking (site in French)
37) Tasting of 4 French whiskies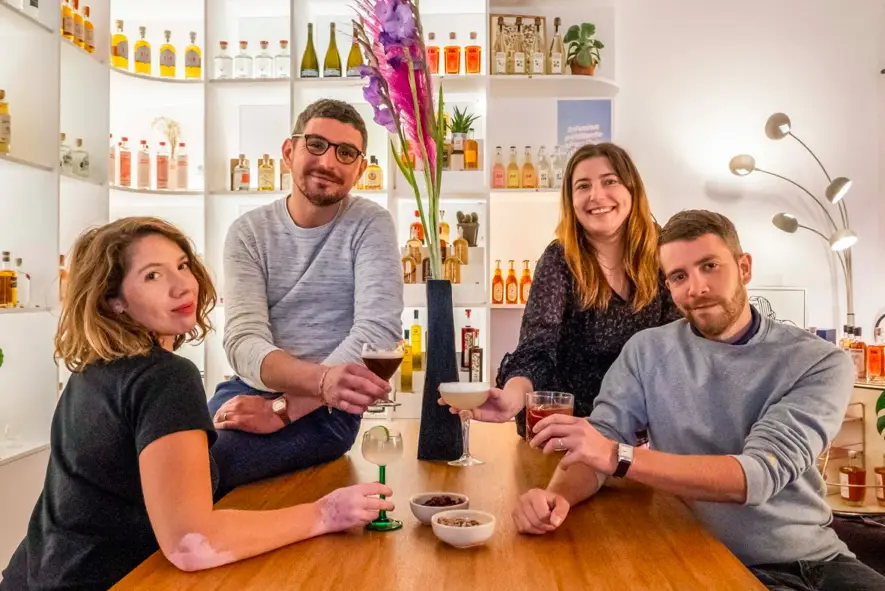 We know enology to show off with during the main or cheese courses and now there is also a class dedicated to spirits.
During this one-hour activity, you will have the chance to share a warm and enriching moment around whisky. Accompanied by two specialists in spirits, you will learn how to differentiate them, serve them (with or without ice) and taste them.
Information & Booking (site in French)
38) Tasting 6 farm kinds of cheese with a professional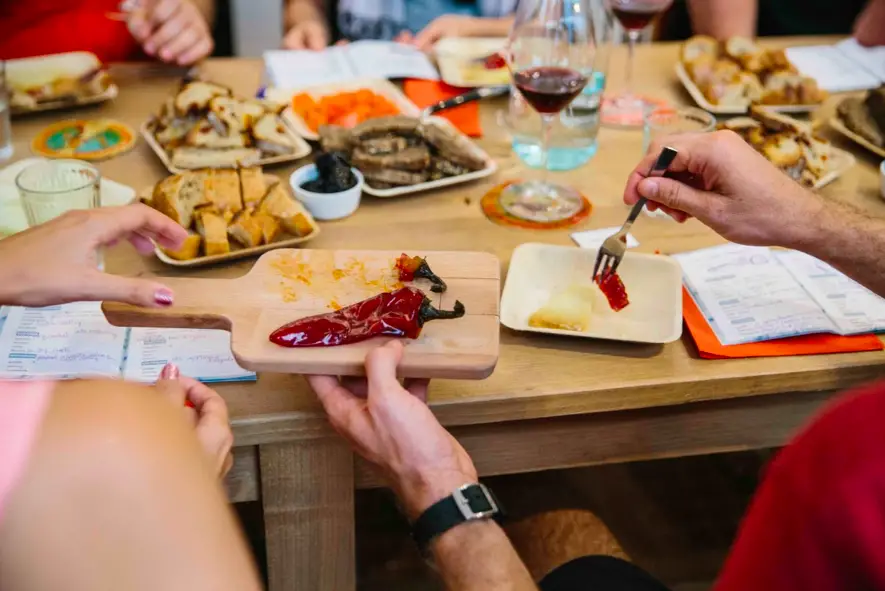 Here is an enriching and original activity that you can do several times since the cheeses change according to the seasons.
Follow Fabrice, a local cheese enthusiast, through fun workshops on how to make, serve and taste 100% French cheeses.
The little extra: for 15€ more, Fabrice will make you discover the best wine/cheese pairings.
Information & Booking (site in French)
39) Quidditch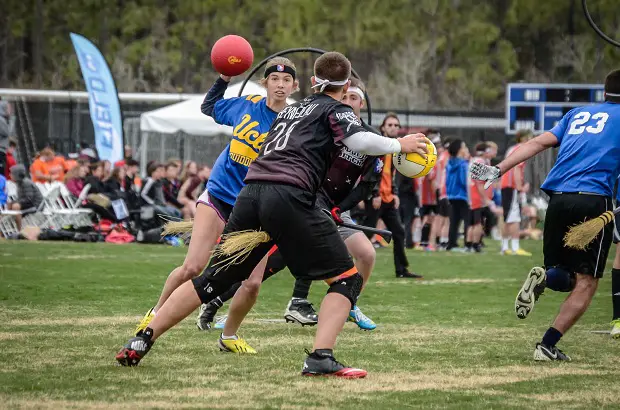 Harry Potter, written by J.K. Rowling is most likely one of the most famous series in the world. As such, let's skip the introduction and get straight to the point. In that world, full of magic and mysteries, one sport is more famous than any other… I am talking about quidditch.
This sport is now playable by muggles (it's a technical term). Obviously, a few rules have been changed here and there in order to avoid the excessive use of magic… But playing a game coming straight out of a fantasy world is something that mustn't be missed out.
Information about Muggle Quidditch
Book your Quidditch lesson (link is in French)
40) Axe Throwing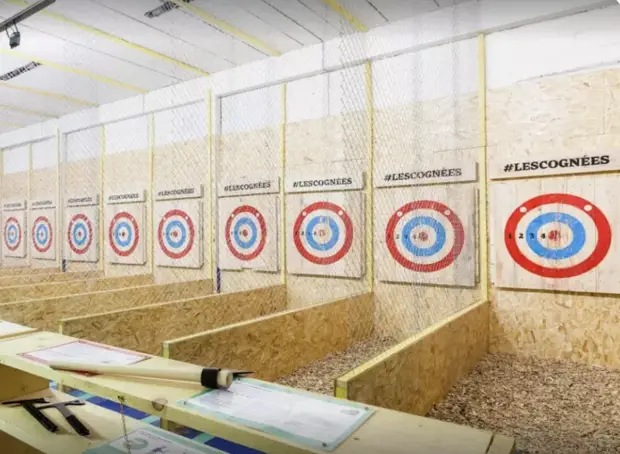 I'm sure you know about darts bars. Well… this is kind of the same thing. These bars provide snacks and soft drinks.
The only difference is that instead of throwing darts… you throw relatively light (less than 2 pounds) axes.
This popular -and stress relieving- Canadian and American sport is finally arriving in Paris
Information and reservation (website in French)
41) Visit an urban farm and discover an urban market garden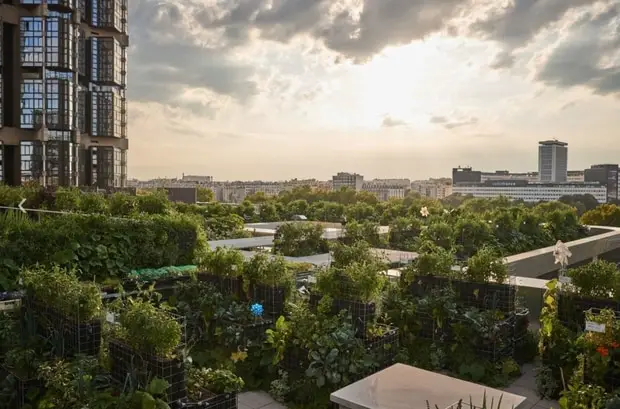 If Paris and its polluted air oppress you then this activity is for you.
Come and spend a light moment through this connection to nature in the middle of Paris.
On the program:
A theoretic part with Louise who will give you all the keys of her know-how.

A manual activity part where you will have the opportunity to become an urban farmer for a moment and to carry out a short vegetable garden mission, which varies according to the seasons.
Information & Booking (site in French)
42) GeoCaching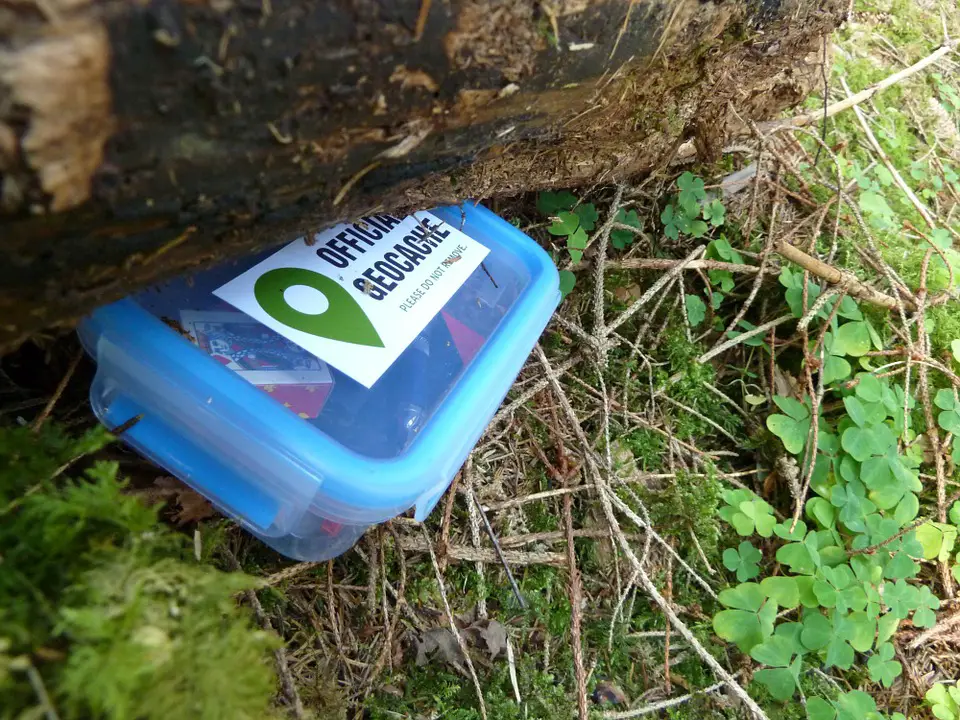 This phone application is available everywhere in the world and allows you to discover new places even in the city where you've been living for years.
The purpose, with the help of a GPS, is to find a box (of every size) in which you will find a register of every visitor and sometimes you will find little treasures that the "geocachers" let in.
Indeed, you can let in the box a little object or message in exchange for another or nothing.
The city of Paris already has approximately 800 boxes to find.
So, alone or with someone, equip yourself with a compass and walking shoes and go geocaching!
https://www.geocaching.com/play
43) Quiz Room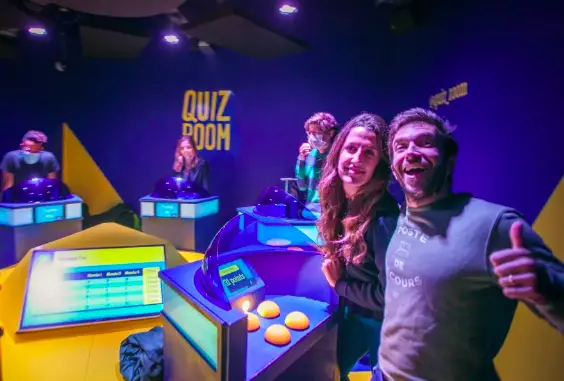 The Quiz Room has just arrived in the 6th arrondissement: a TV set decor, questions strongly reminiscent of Burger Quiz and a capacity of 18 players.
The rules of the game change from one round to another and you will have many tricks to set traps for your opponents and destabilize them.
The games are played in duos or trios, the participants will have to test their coordination, speed and analysis. The icing on the cake: you can integrate up to 10 personalized questions to your quizzes.
The ideal activity for Team Building or bachelor and bachelorette parties.
Information and booking (website in French)
Unusual visits
44) Nightly Visit of The Aquarium de Paris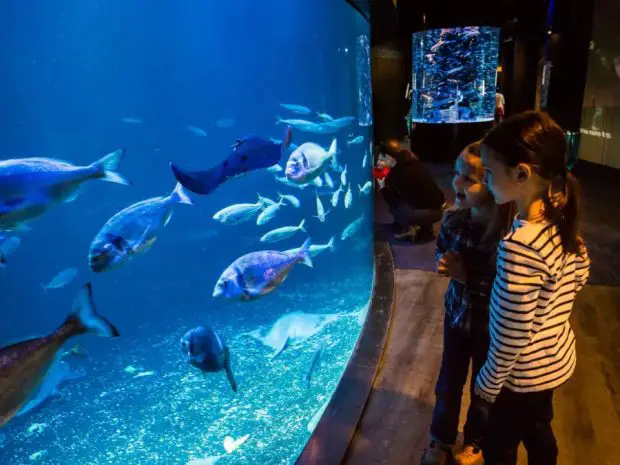 Have you ever visited an aquarium? Yes. But have you visited it by night? That's what the Aquarium of Paris allows you to do every Saturday evening from 7 pm to 9 pm (end of the visit).
A trip to do with your friends or family if you lack ideas on how to spend the evening. Everyone will find their groove, between sharks, jellyfishes, Koi carps, corals and so on.
A glass of champagne will even be offered to you during the night visit, so hesitate no more!
Information and bookings (in French)
45) Gaîté-Lyrique
3bis Rue Papin, 75003 Paris
 

Voir cette publication sur Instagram

 
Formerly called the Gaîté Theater, the Gaîté-Lyrique is a cultural center devoted to digital arts and today's music, and is located in the 3rd District.
The program includes different activities like shows, concerts, workshops, projections that can appeal to adults and children.
The Gaîté-Lyrique is also worth the visit for its architecture and its resource center, which gives access to more than 2000 works about digital literacy.
46) Palais de Tokyo
13 Avenue du Président Wilson, 75116 Paris
 

Voir cette publication sur Instagram

 
This building offers you the possibility to discover modern and contemporary works of art.
For this, it is divided into two sections: the west wing of the building is a contemporary art center, the Palace of Tokyo, and the east wing is the Musée d'Art Moderne de la Ville de Paris (Museum of Modern Art of Paris).
It is unusual because this museum wants to be "effervescent, daring and pioneer," and arises a concern about art and makes the spectator join in.
47) Victor Hugo
6 Place des Vosges, 75004 Paris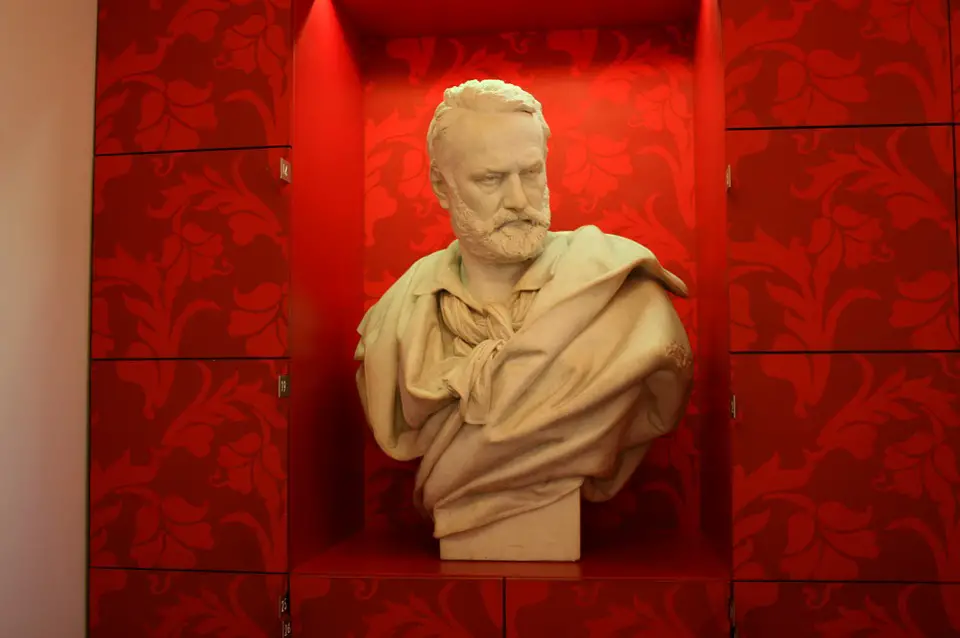 The apartment of this famous French writer has also been converted into a museum: the Musée Victor-Hugo, located on Place des Vosges.
There, you can (re)discover his work and his life through personal objects.
After the visit, you could also pay a tribute when walking by the Panthéon, where he rests alongside other great men.
More info here.
48) Balzac's House
47 Rue Raynouard, 75016 Paris
If you love French literature, you can come and visit the house of the one who wrote masterpieces like Père Goriot or La Comédie Humaine.
Honoré de Balzac's house has been converted into a museum dedicated to the writer where you can find personal objects, manuscripts and rare editions.
More info here.
49) Rocky Horror Picture Show
42 Rue Galande, 75005 Paris

Since 1978, every Friday and Saturday, the Studio Galande offers you to (re)live with a group of actors this cult musical film where the spectator is invited to participate.
You can sing with them but also throw water and rice (during the wedding scene and the storm scene) and do the traditional dance of The Rocky Horror Picture Show: the Time Warp. Put on your outfit and let's do the time warp again!
http://studiogalande.fr/FR/17/rocky-horror-picture-show-cinema-studio-galande.html (French website)
50) Cine-walk in Montmartre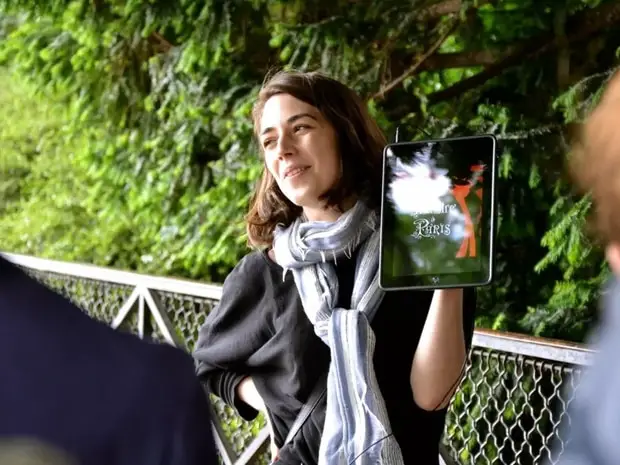 From rue Saint-Vincent to studio 28 via the Sacré-Coeur, this guided tour will take you to one of the most filmed districts of the capital where each director seems to have been inspired by the history of the mound and of its artists …
Whatever your age, follow in the footsteps of Amélie Poulain, an American in Paris, a Monster in Paris and many more and relive your favorite scenes.
Enjoy a "cine-ride" as cultural as it is fun!
Information and reservations (website in French)
51) Stade de France
Zac du Cornillon Nord 93200 Saint-Denis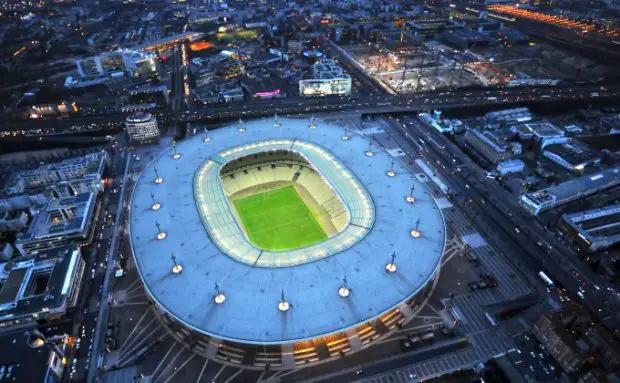 Follow the footsteps of your favorite sportsmen while visiting the backstage of the Stade de France, a legendary stadium which witnessed the greatest football and rugby teams facing each other.
This hour-and-a-half-visit will show you places inaccessible by other means, like the changing room and the infirmary.
Moreover, the entry in the museum of the stadium is included in the price of the ticket.
So put on your studded shoes and play the extra time!
http://www.stadefrance.com/en/tours
Quirky restaurants
52) Dans le Noir?
51 Rue Quincampoix, 75004 Paris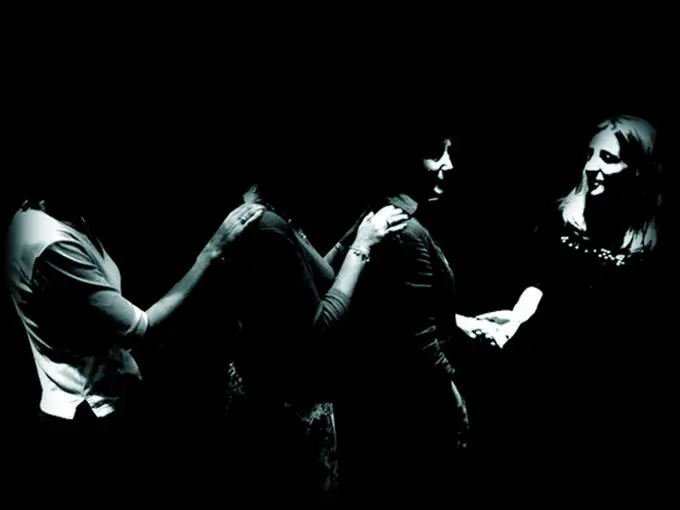 If you are bored of being seen while eating, this restaurant is made for you.
Because, as its name suggests, you will eat in the dark and you will have to trust your other senses in order to taste your meal in an original way.
https://paris.danslenoir.fr/en/home/
53) Bustronome
2 Avenue Kléber, 75016 Paris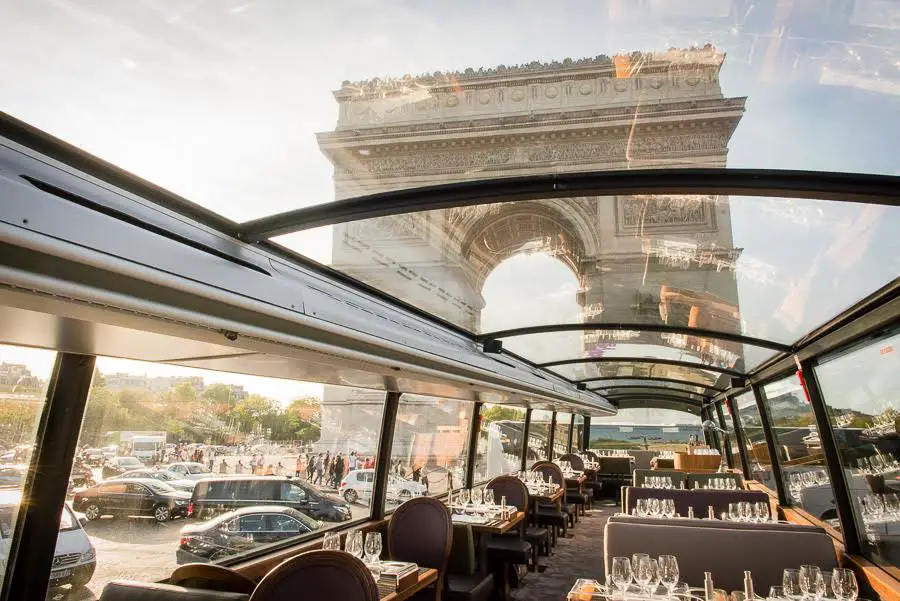 To taste some local gastronomy while visiting Paris and its touristic places is possible with this bus in which you will take your meal under a glazed roof to enjoy the view.
Book on the double-decker bus Le Bustronome
54) Bel Canto
72 Quai de l'Hôtel de ville, 75004 Paris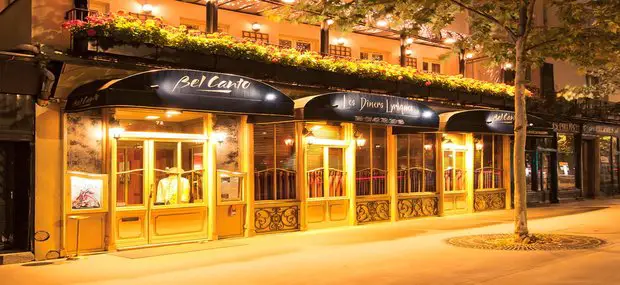 If you want to taste some French cooking while listening to opera music, you are in the right place.
Indeed, waiters and waitresses of this restaurant become opera singers during the service, in the sound of a piano placed in the room.
55) Le Kube
1-5 Passage Ruelle, 75018 Paris
 

Voir cette publication sur Instagram

 
Do you want to have dinner or take a drink on the ice floe? The Table of the Kube and the Ice Kube Bar, which belong to the Paris Kube Hotel, will give you a meal in a design but nonetheless unusual atmosphere.
The bar is entirely made of more than 20 tons of ice: the igloo, the frozen counter, the ice cubes.
Everything is made to take you to the North Pole. So put on a good down jacket and face the cold of the Kube.
http://www.kubehotel-paris.com/en/
56) Café des chats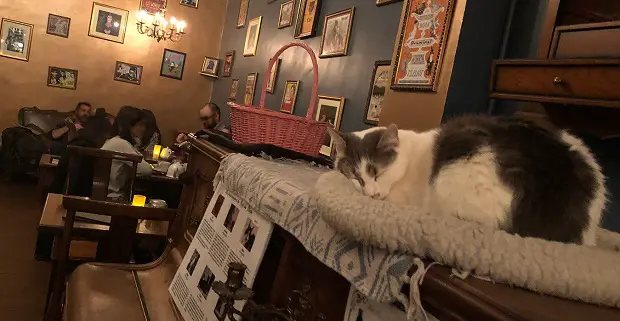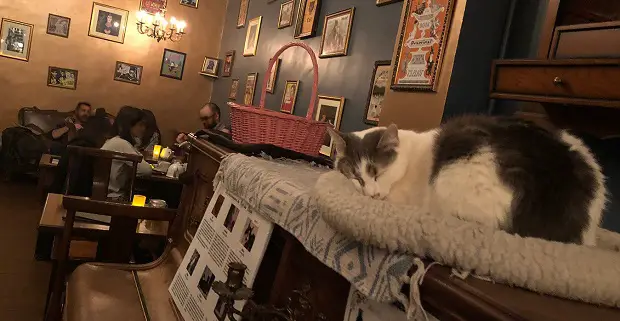 The theme of the Café des Chats is quite clearly… cats. Cats are everywhere in this place.
Up and down, left and right… wherever you look, you'll always see big lazy fluffballs.
If you're allergic, you may not want to come, if you're not, you may not want to leave.
Official website (link is in French)
57) TATA burger
 

Voir cette publication sur Instagram

 

Located in Le Marais area in Paris, the TATA burger is quite simply an excellent shop.
But if you really want a surprising and unique experience, then you'll have to order the shop's specialty.
It has the shape of a… It looks quite like a… Just check it out for yourself!
Yeah… that's what it looks like. Sooo… Have fun, and don't choke on this enormous thing.
---
And if you'd like a 100% atypical and quirky trip, go check our article on Paris' best quirky hotels

I aim to share my tips and recommendations for the beautiful country of France. My goal is to help you plan your next adventure, whether it's a weekend getaway or a once-in-a-lifetime trip. From finding the best hotels and restaurants, to discovering unique activities and sights, I've got you covered!