You want to avoid the hordes of tourists, to change from usual visits to museums or other famous monuments? Here for you is a list of some quirky and unusual activities to do in Paris.
Summary :
For adventurers
In the air
Quirky transportations
Investigations
Open air and nature
Following the steps of…
Quirky entertainments
Quirky restaurants
For adventurers
1) The Parisian Catacombs
1 Avenue du Colonel Henri Rol-Tanguy, 75014 Paris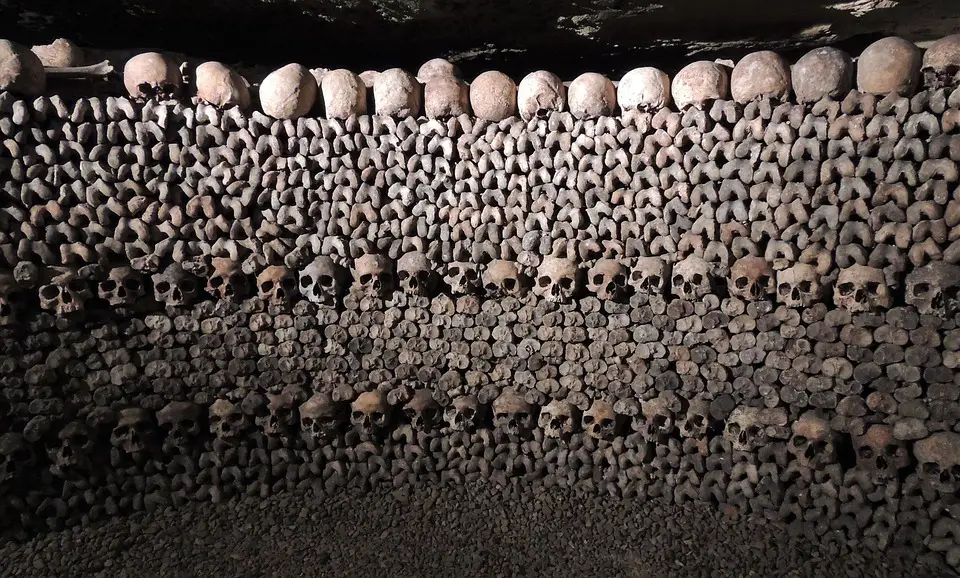 It is an exceptional place to see in Paris. While being located underground the catacombs are not any less interesting.
It is the city's ossuary in which bones from several Parisian cemeteries were transferred at the end of the 18th century.
About 6 million people are now resting in here among whom you can find different figures of the French Revolution such as Danton, Robespierre, and Desmoulins.
Book a skip-the-line ticket to the Catacombs with audioguide included
2) Parisian Sewers
Pont de l'Alma, left shore, 75007 Paris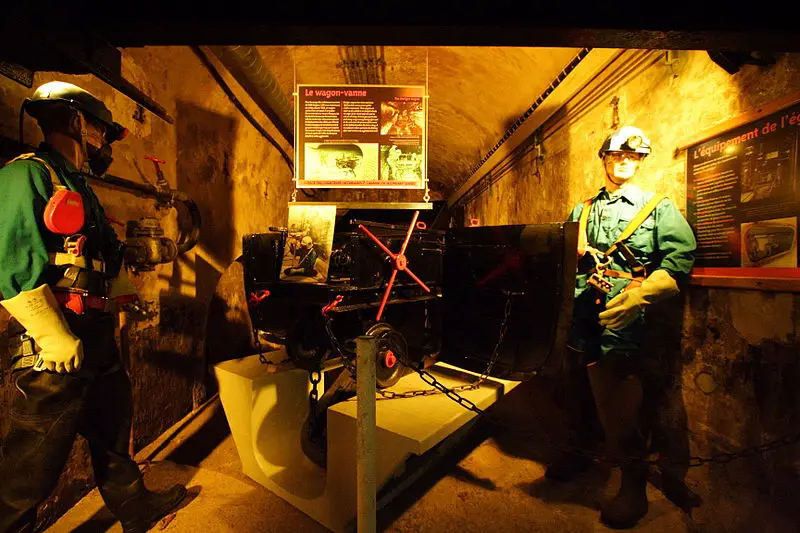 With a length of nearly 2600km, the sewers of Paris are the hugest and most modern sewers in the world.
This labyrinth is used to collect and evacuate the waters mainly coming from rain and wastewater of the city of Paris.
You come into it from the Musée des Egouts de Paris but visiting the museum alone is not worth going out of your way to see if you don't go into the sewers too.
You will learn in a very instructive way how they were created, how they work, and how important this underground net is.
3) Manoir de Paris
18 rue de Paradis 75010 Paris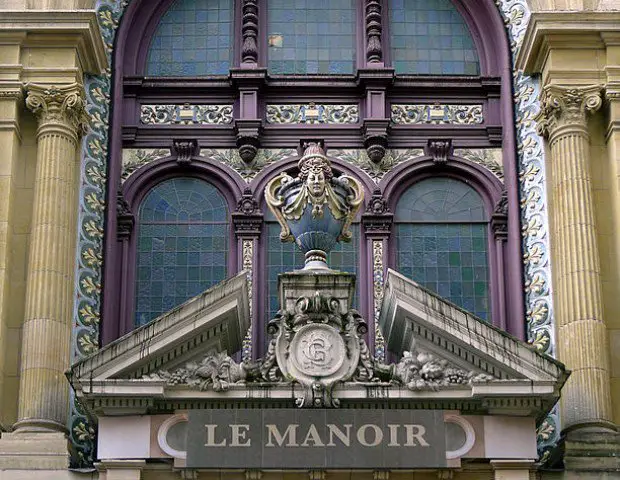 Come and get scared in this manor located in the 10th District where many legends of Paris come to life for your greatest horror.
Opened in 2011, this first haunted show of France has already made many victims.
Cold sweat and terror await you, so be brave and come and face this Manor with your family or your friends, because the more the merrier (or not…).
Book tickets to Le Manoir de Paris
4) Escape Game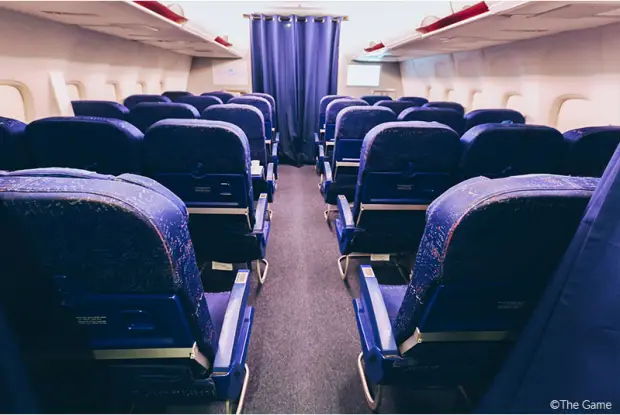 More than 70 rooms in Paris.
Real-life room escape games are in Paris. Located in the city for several years, it is in Paris that we have more rooms than anywhere else in France for this kind of game.
With very diversified themes such as historic heritage, burglary, science-fiction, and much more, there is something for every taste.
Your speed, your vigor, your dexterity, and your reasoning will be much useful.
On your marks… Get set… Escape!
Related article: The 7 Best Escape Games In Paris (All Levels – From 2 To 5 Players)
5) Flight Simulator
21 Quai d'Austerlitz 75013 Paris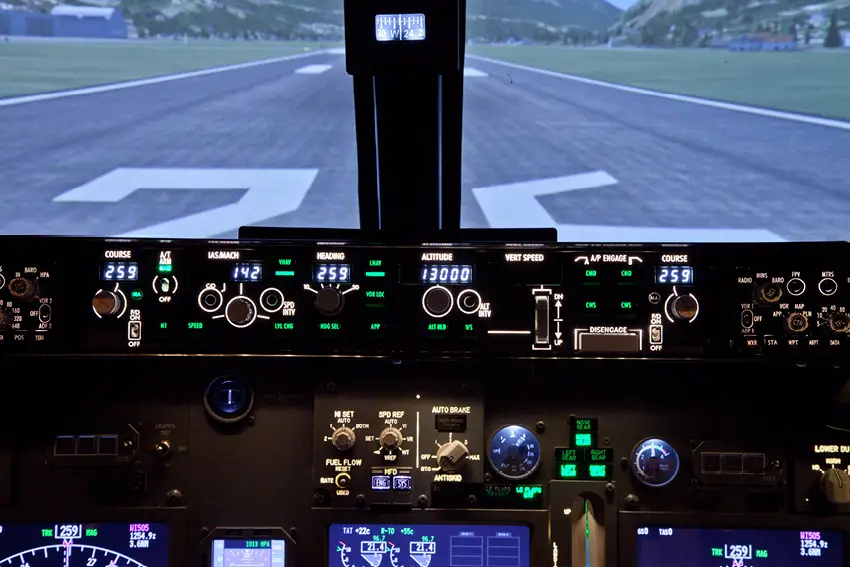 You've dreamt about becoming an airline pilot? Here is your only chance to pilot an actual Boeing 737 (or nearly actual). In this simulation, you will be the captain, you will choose the destination and you will also go with a professional pilot.
For more information: https://flightexperience.com/
In the air
6) Le Ballon de Paris / Ballon Generali
Parc André Citroën, 75015 Paris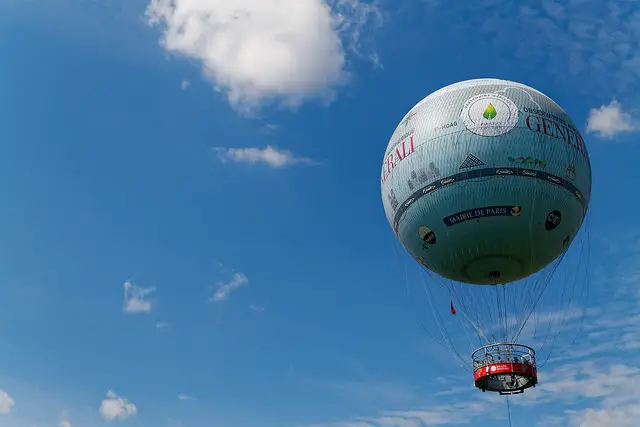 Located in the Parc André Citroën, rue de la Montagne de la Fage, here is an unforgettable experience in which you will get in a hot-air balloon and rise up to 150 meters above the roofs of Paris.
It will give you a breathtaking view of the most beautiful city of the world.
For more information: http://en.parisinfo.com/guided-tours/74324/Ballon-Generali
7) Helicopter ride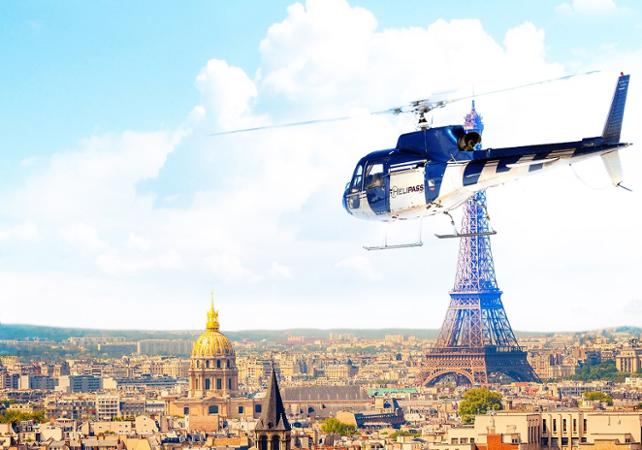 Take a seat in the helicopter that will take you above the capital city and to Versailles.
This journey will give a nice panorama of the capital and you will land with your eyes full of beautiful images.
For more information: Book a Helicopter flight from Paris to Versailles
Quirky Transportations
Sore feet, bored of the subway or bored of the car? Here are some unusual ideas to change your means of transportation in order to visit Paris for few hours.
8) Private boat on the Seine river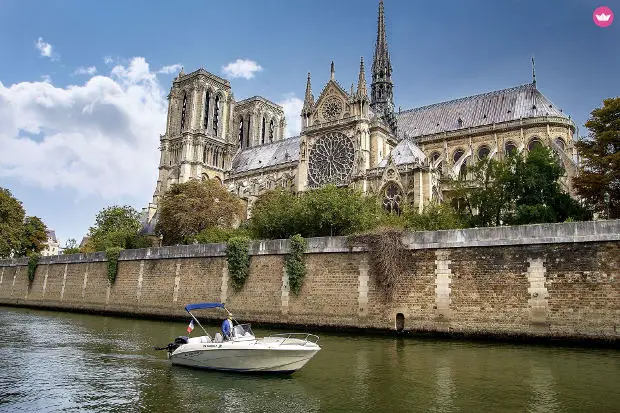 Click&Boat helps you hire a boat from a private boat owner or a company.
Dozens of boats (sailboats, motorboats, RIBs, houseboats and even a jet ski) are available to hire in Paris for a few hours or even a whole day to cruise along the Seine river, the most romantic scenery in the world for the perfect selfie!
No boating license needed, and the skipper is provided too!
Hire a boat in Paris and avoid the hordes of tourists flocking to the City of Light. It's just for you, your family and your friends.
Check availabilities and book a boat on ClickAndBoat
9) Boat at La Villette
Bassin de la Villette, 37 quai de la Seine, 75019 Paris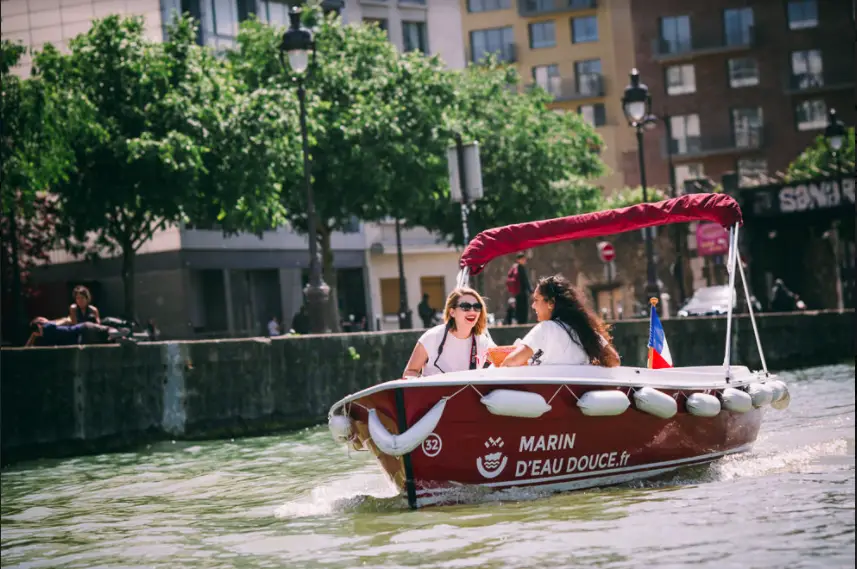 In the Bassin de la Villette, the nautical base Marin d'Eau Douce rents a license-free boat for a determined time that will allow you to sail on the different canals of the Bassin and to discover Paris from a new point of view. No sailing license needed.
10) Segway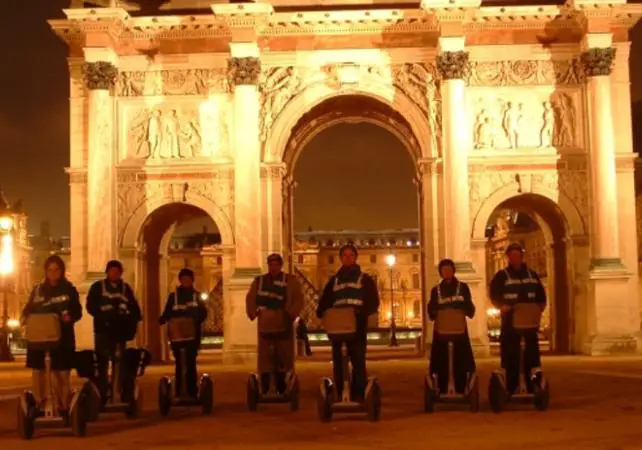 Ceetiz is offering you the possibility to see the inevitable places of Paris in this single-seat mean of transportation for an original and modern visit in the open.
There is a day tour and an evening tour for this visit.
Book a Segway Tour of Paris (Daytime)
or
Book a Segway Tour of Paris (Evening)
11) Retro 2CV Car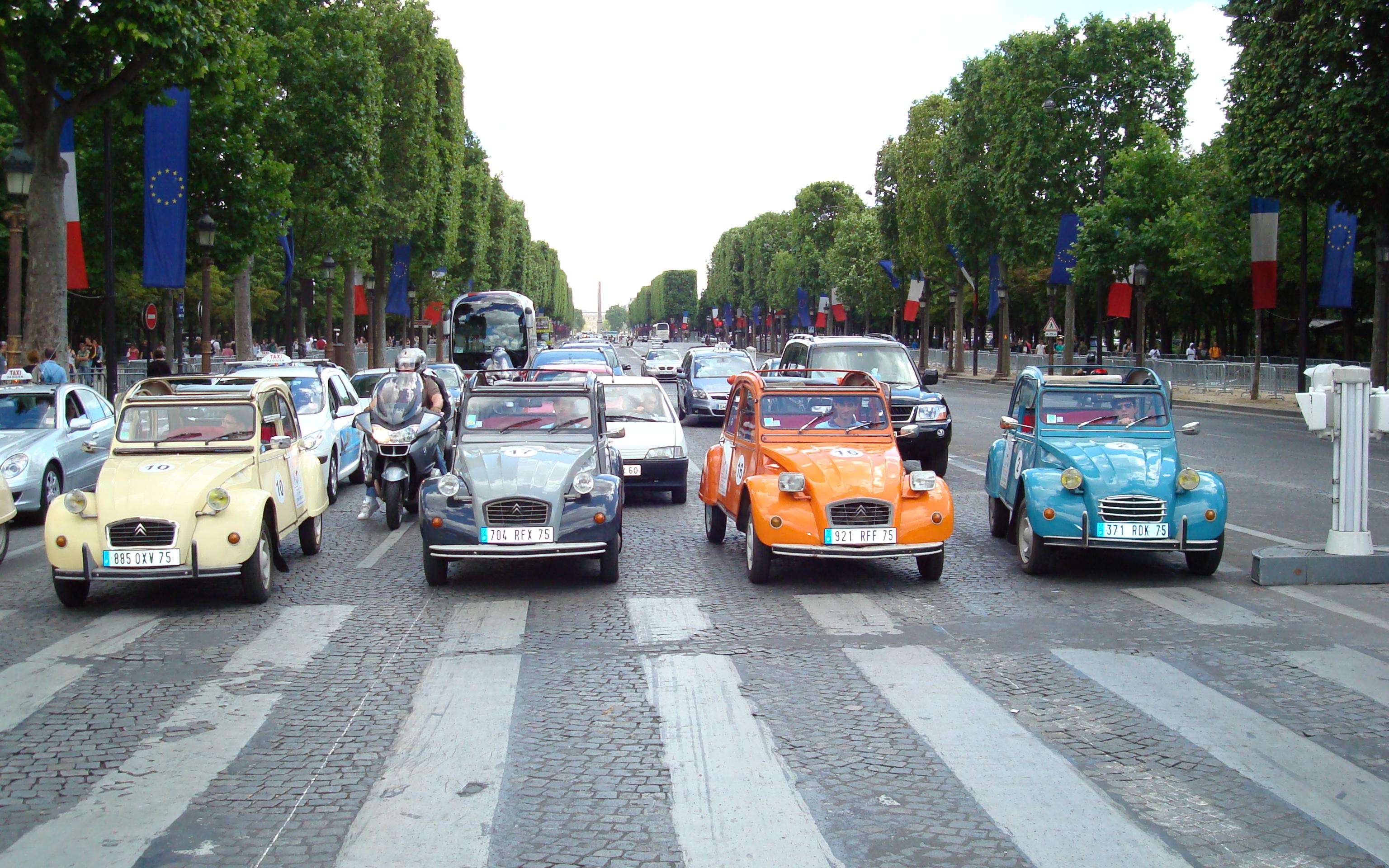 The 2CV (for "deux-chevaux" or "two horses") or Deudeuche, is the French popular car that makes you go back in time.
You will have the opportunity of traveling through the city in this legendary car while touring like in the sixties.
For more information: Book a 2CV Ride from Champs Elysées to Place de la Madeleine (30 minutes)
12) Carriage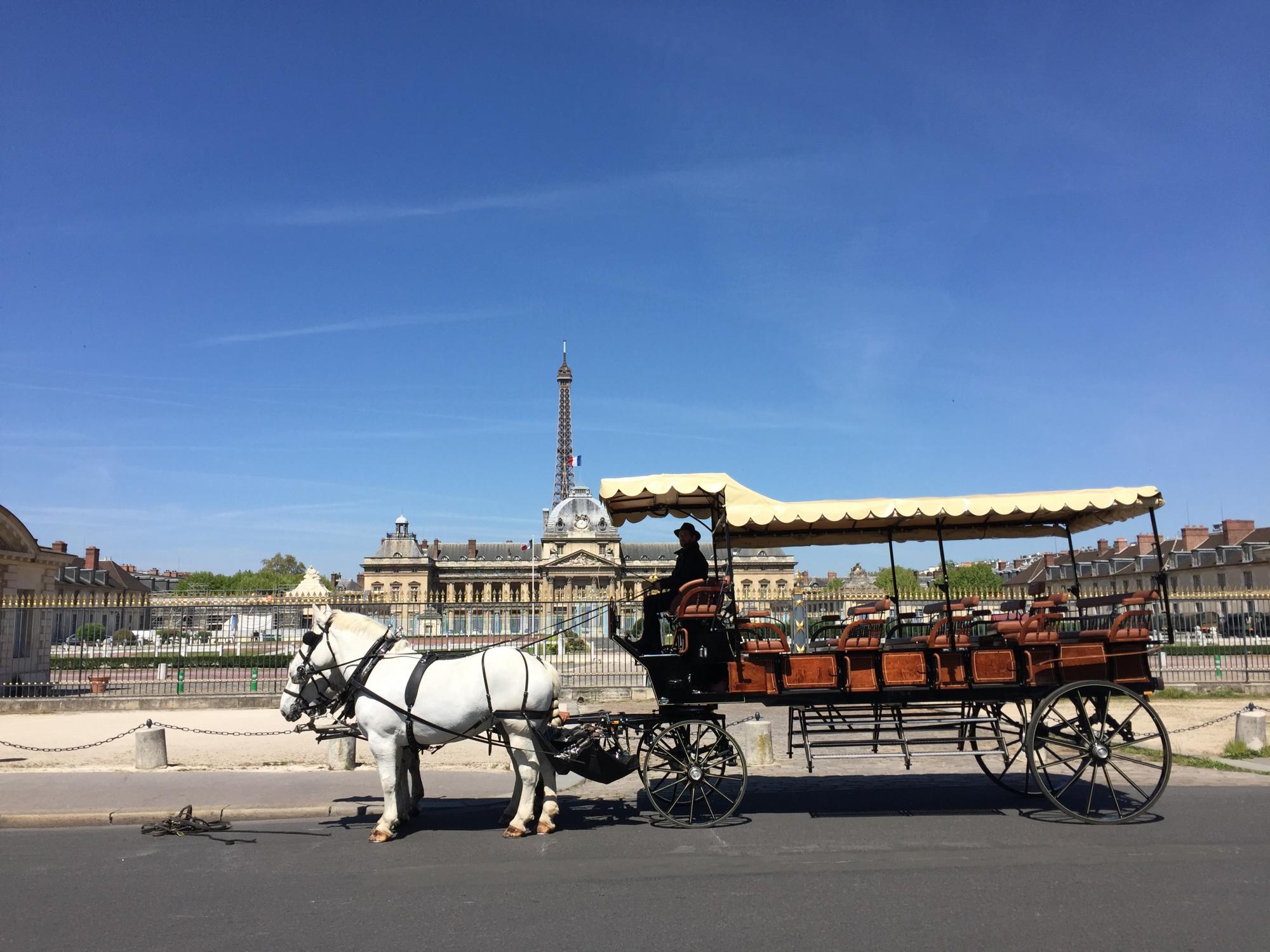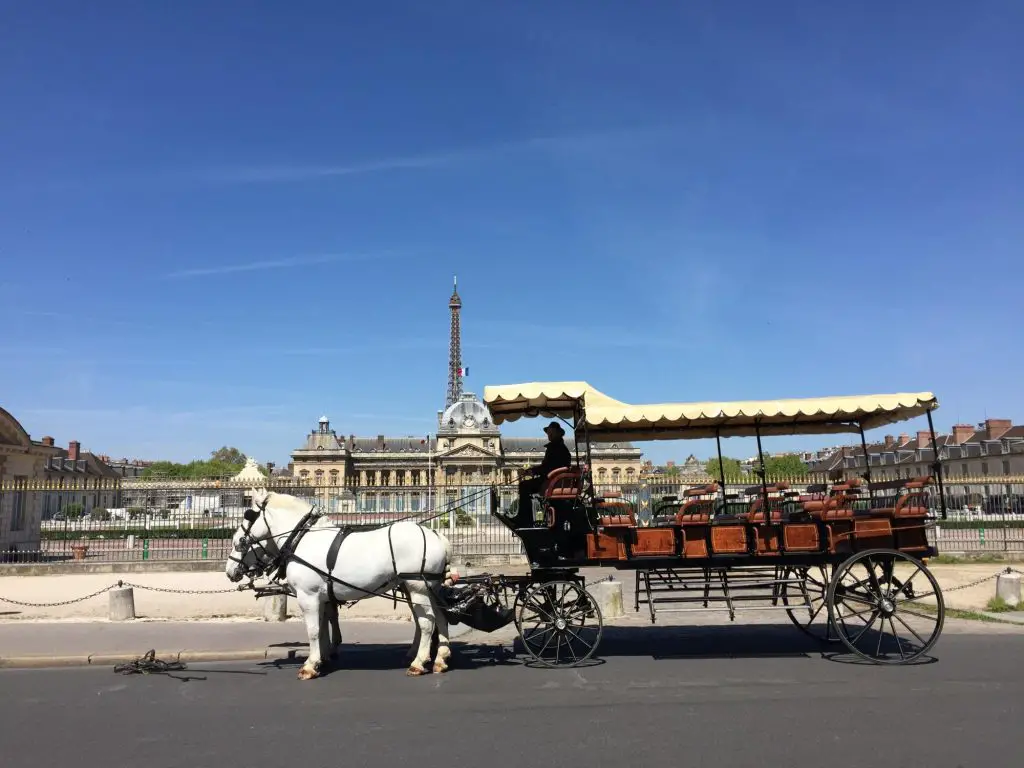 Disney princes and princesses in their carriages still make you dream?
Or do you want a romantic and original ride? Here is your chance to make your dreams come true in a carriage.
13) Tuk Tuk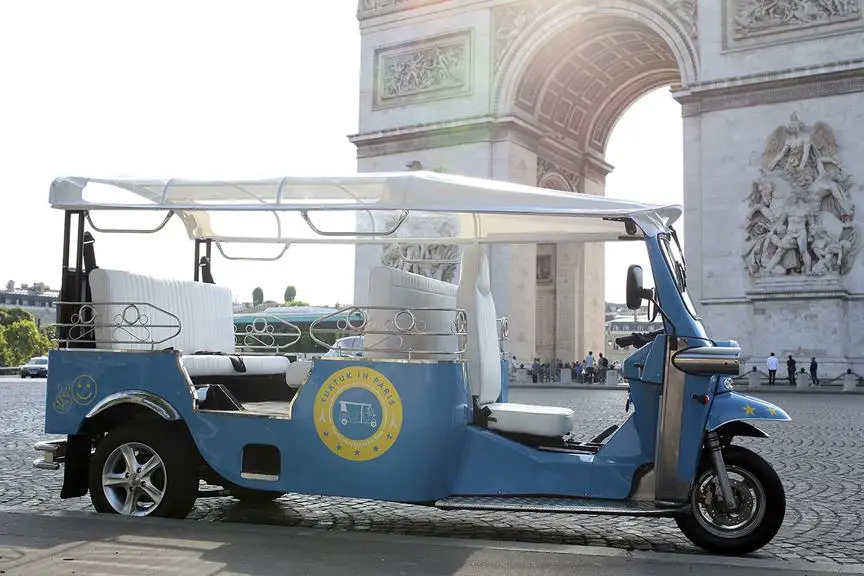 The motorized rickshaw that is usually a taxi is offered here in the French capital to visit the most beautiful districts.
Whether it is for a few hours or for a whole day, you can choose amongst many different offers!
Book a Tuk Tuk discovery tour (30min to a full day)
Investigations
14) Le Libre Promeneur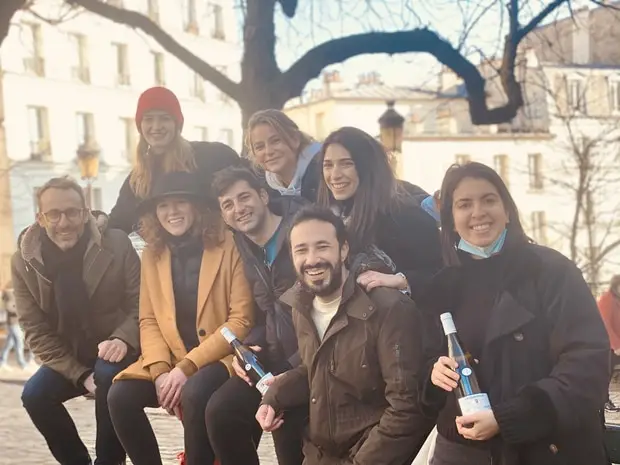 The escapes games proposed by Le Libre Promeneur are the perfect opportunity to discover Paris while having fun and exercising your brains.  Le promeneur provides escape games in the Sacré-Coeur, Montmartre and the Ile de la Cité for adults and children.
The friendly and smiling monitors (they speak English) will transport you to ancient times by explaining historical facts about Paris and giving you riddles to solve. It's a fun and enjoyable experience with family or friends.
Find Le Libre Promeneur here: https://www.lelibrepromeneur.com/ (website in French)
15) Investigation in Medieval Paris with an actor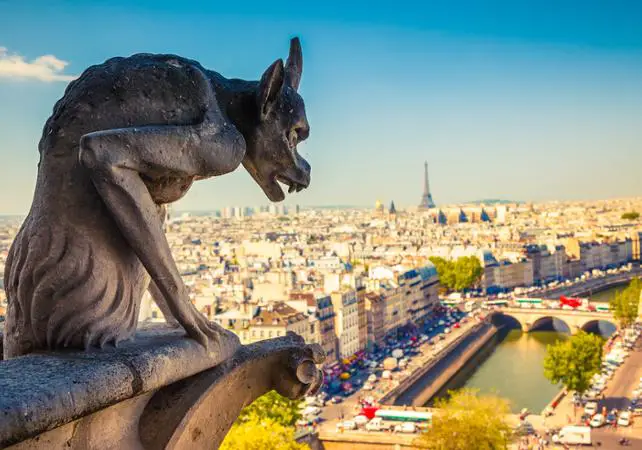 Search for a mysterious artifact in the surroundings of Notre Dame and the île de la Cité.
Go back in time to medieval Paris and lead the investigation with an actor, and with your family or friends.
Book a guided tour with a theatrical guide
16) Paris Unmasked
Have you always wanted to become Sherlock Holmes? The French capital is a crime scene and you have to investigate.
Choose your case and lead the investigation by following the clues you will collect.
For more information: http://www.quiveutpisterparis.com/pister-ou-demasquer-paris-telle-est-la-question/ (French Version)
17) Treasure Hunt
What better way to discover Paris while having fun than a treasure hunt?
With your family or friends, solve all kinds of riddles across the capital, the Île de la Cité, the Louvre or even the Eiffel Tower.
http://www.diverteo.com/activites/particuliers/chasses-au-tresor/ (French Version)
Open air and nature
18) GeoCaching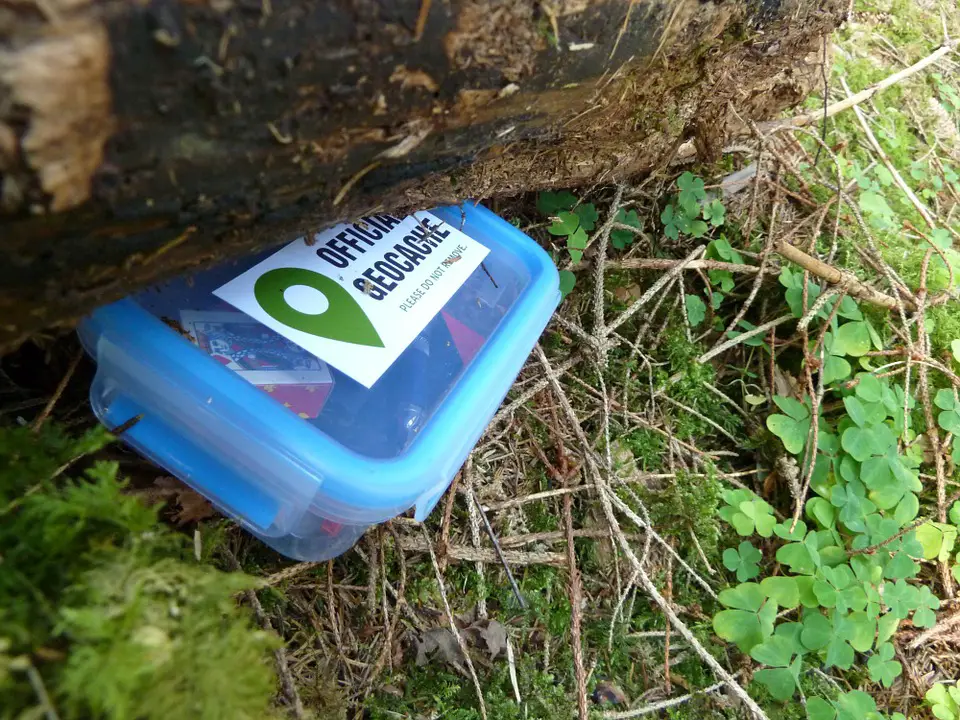 This phone application is available everywhere in the world and allows you to discover new places even in the city where you've been living for years.
The purpose, with the help of a GPS, is to find a box (of every size) in which you will find a register of every visitor and sometimes you will find little treasures that the "geocachers" let in.
Indeed, you can let in the box a little object or message in exchange for another or nothing.
The city of Paris already has approximately 800 boxes to find.
So, alone or with someone, equip yourself with a compass and walking shoes and go geocaching!
https://www.geocaching.com/play
19) Auteuil Greenhouse Gardens
3 Avenue de la Porte d'Auteuil, 75016 Paris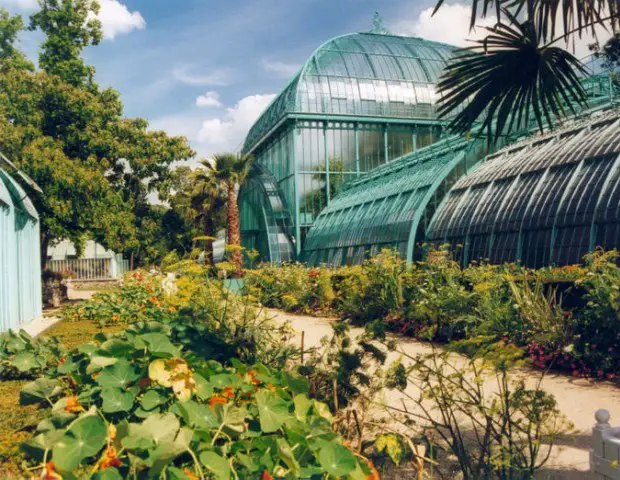 Located in the Bois de Boulogne, in the 16th District, this historical garden gathers different kinds of gardens together (French, Japanese, contemporary, Mediterranean) and owes its name to the greenhouses it has.
There are no less than 5500 plant species and also many animal species. Here's everything you need to spend an enjoyable moment in the heart of Paris.
http://en.parisinfo.com/paris-museum-monument/71157/Jardin-des-serres-d-Auteuil-Jardin-botanique-de-la-ville-de-Paris
Following the steps of…
20) Victor Hugo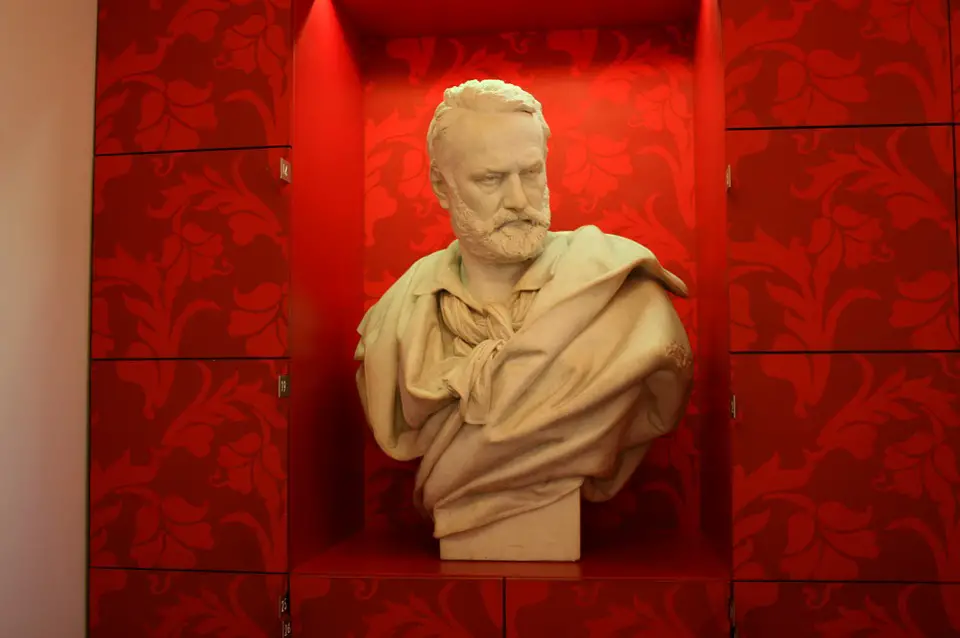 6 Place des Vosges, 75004 Paris
The apartment of this famous French writer has also been converted into a museum: the Musée Victor-Hugo, located on Place des Vosges.
There, you can (re)discover his work and his life through personal objects.
After the visit, you could also pay a tribute when walking by the Panthéon, where he rests alongside other great men.
More infos here.
21) Balzac's House (Currently undergoing some renovations)
47 Rue Raynouard, 75016 Paris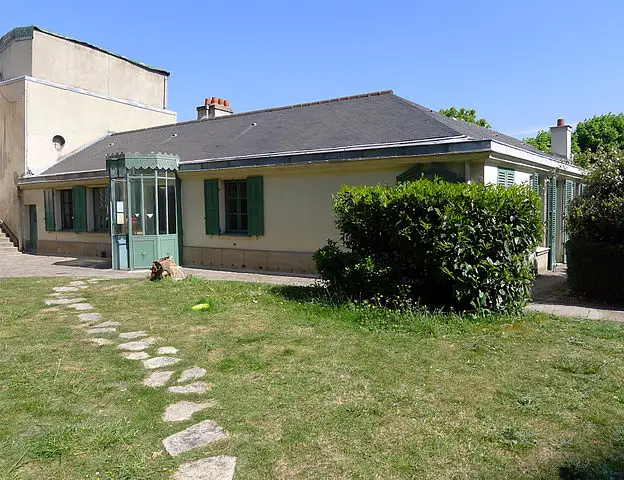 If you love French literature, you can come and visit the house of the one who wrote masterpieces like Père Goriot or La Comédie Humaine.
Honoré de Balzac's house has been converted into a museum dedicated to the writer where you can find personal objects, manuscripts and rare editions.
More info here.
22) National Eugène Delacroix Museum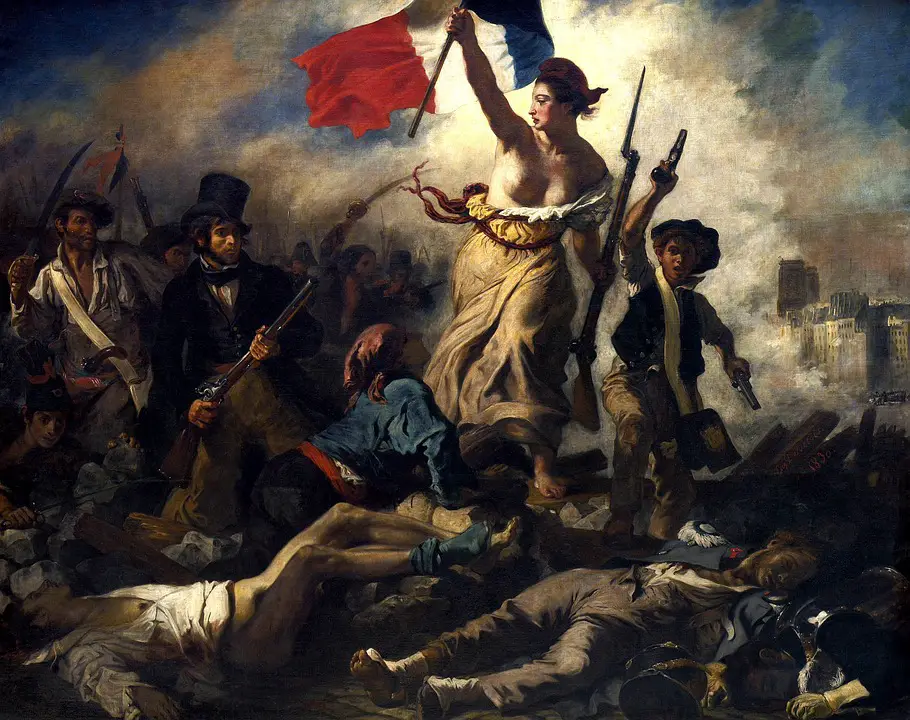 6 Rue de Furstenberg, 75006 Paris
In the same way as Balzac's house, the painter's last apartment and studio has been converted into a museum by the Société des Amis d'Eugène Delacroix (Eugène Delacroix's Friends Society) in order to preserve the memory of him.
In the museum, you can find several collections dedicated to his work with paintings, illustrations, and also books.
http://www.musee-delacroix.fr/en/
 23) On the Steps of the 7th Art
If you love Paris and movies, you will love visiting the city with the "parcours cinéma" (cinema tour) offered by Paris town hall since 2006.
Whatever your age is, follow the steps of Midnight in Paris, Rémy of Ratatouille, Hugo Cabret, Edith Piaf in La Vie en Rose and so much more and relive your favorite scenes.
http://en.parisinfo.com/discovering-paris/themed-guides/walks-on-the-trail-of-film-locations-in-paris
24) Stade de France
Zac du Cornillon Nord 93200 Saint-Denis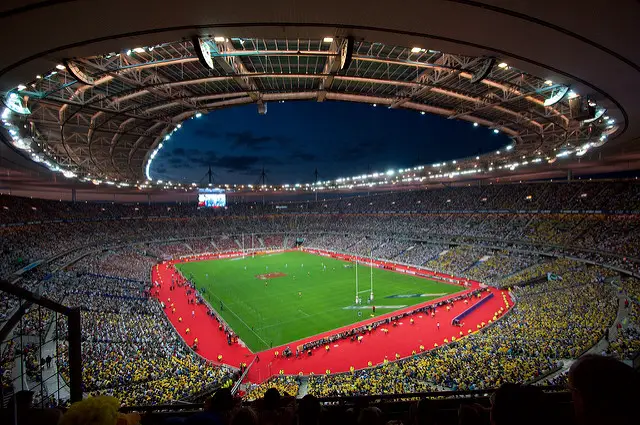 Crédit ©François
Follow the footsteps of your favorite sportsmen while visiting the backstage of the Stade de France, a legendary stadium which witnessed the greatest football and rugby teams facing each other.
This hour-and-a-half-visit will show you places inaccessible by other means, like the changing room and the infirmary.
Moreover, the entry in the museum of the stadium is included in the price of the ticket.
So put on your studded shoes and play the extra time!
http://www.stadefrance.com/en/tours
Quirky entertainments
25) Gaîté-Lyrique
3bis Rue Papin, 75003 Paris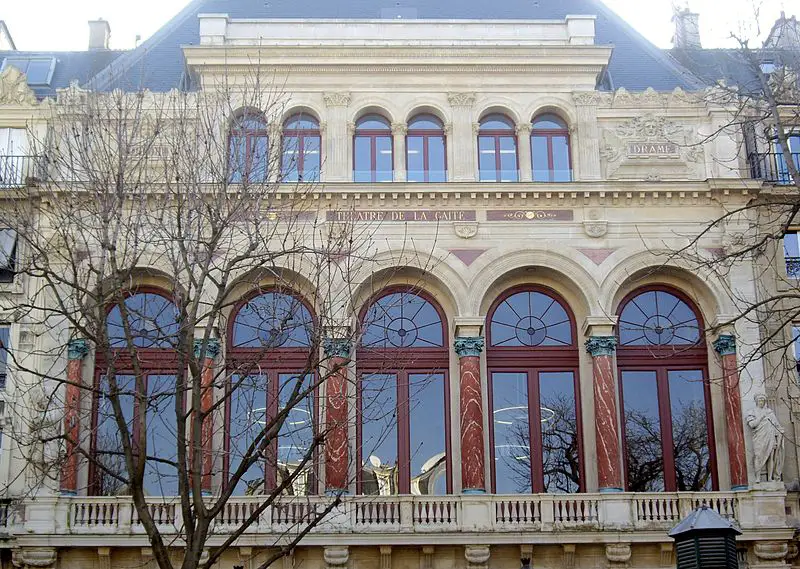 Crédit ©Wikimedia Commons / Mu
Formerly called the Gaîté Theater, the Gaîté-Lyrique is a cultural center devoted to digital arts and today's music, and is located in the 3rd District.
The program includes different activities like shows, concerts, workshops, projections that can appeal to adults and children.
The Gaîté-Lyrique is also worth the visit for its architecture and its resource center, which gives access to more than 2000 works about digital literacy.
26) Palais de Tokyo
13 Avenue du Président Wilson, 75116 Paris
This building offers you the possibility to discover modern and contemporary works of art.
For this, it is divided into two sections: the west wing of the building is a contemporary art center, the Palace of Tokyo, and the east wing is the Musée d'Art Moderne de la Ville de Paris (Museum of Modern Art of Paris).
It is unusual because this museum wants to be "effervescent, daring and pioneer," and arises a concern about art and makes the spectator join in.
27) Rocky Horror Picture Show
42 Rue Galande, 75005 Paris

Since 1978, every Friday and Saturday, the Studio Galande offers you to (re)live with a group of actors this cult musical film where the spectator is invited to participate.
You can sing with them but also throw water and rice (during the wedding scene and the storm scene) and do the traditional dance of The Rocky Horror Picture Show: the Time Warp. Put on your outfit and let's do the time warp again!
http://studiogalande.fr/FR/17/rocky-horror-picture-show-cinema-studio-galande.html (French Version)
28) Quidditch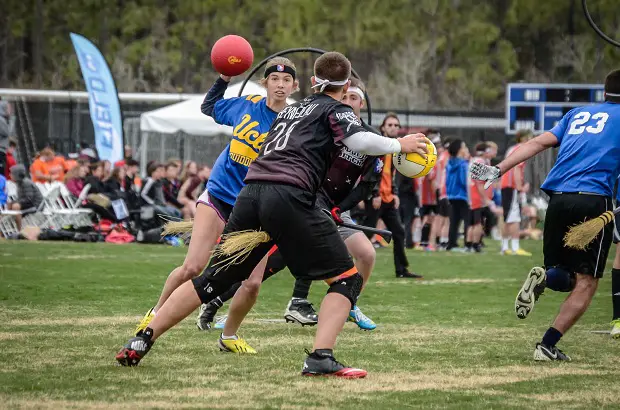 © BenHollandPhotography / Wikimedia Commons Creative Commons 4.0
Harry Potter, written by J.K. Rowling is most likely one of the most famous series in the world. As such, let's skip the introduction and get straight to the point. In that world, full of magic and mysteries, one sport is more famous than any other… I am talking about quidditch.
This sport is now playable by muggles (it's a technical term). Obviously, a few rules have been changed here and there in order to avoid the excessive use of magic… But playing a game coming straight out of a fantasy world is something that mustn't be missed out.
Information concerning muggle Quidditch
Book your Quidditch lesson (link is in French)
29) Axe Throwing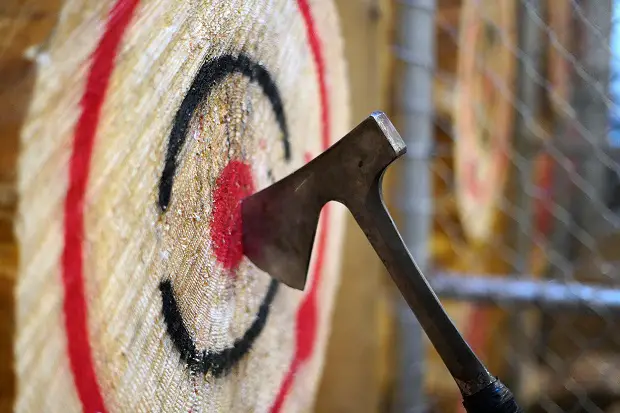 I'm sure you know about darts bars. Well… this is kind of the same thing. These bars provide snacks and soft drinks.
The only difference is that instead of throwing darts… you throw relatively light (less than 2 pounds) axes.
This popular -and stress relieving- Canadian and American sport is finally arriving in Paris
Les Cognées (link is in French)
Wildness (link is in French)
Quirky restaurants
30) Dans le Noir?
51 Rue Quincampoix, 75004 Paris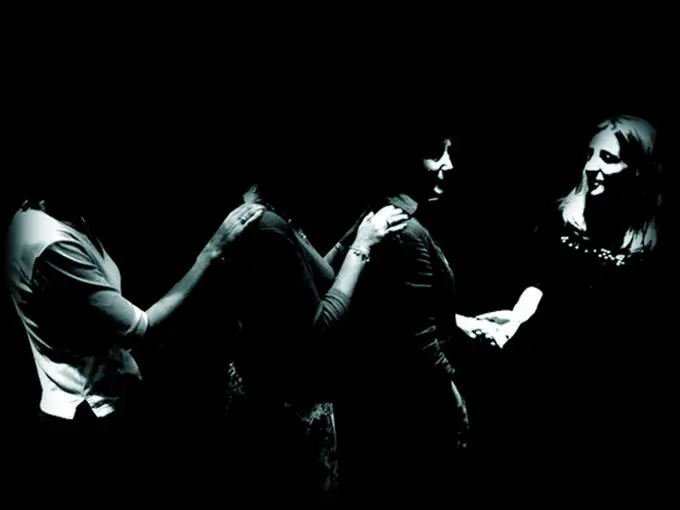 If you are bored of being seen while eating, this restaurant is made for you.
Because, as its name suggests, you will eat in the dark and you will have to trust your other senses in order to taste your meal in an original way.
https://paris.danslenoir.fr/en/home/
31) Bustronome
2 Avenue Kléber, 75016 Paris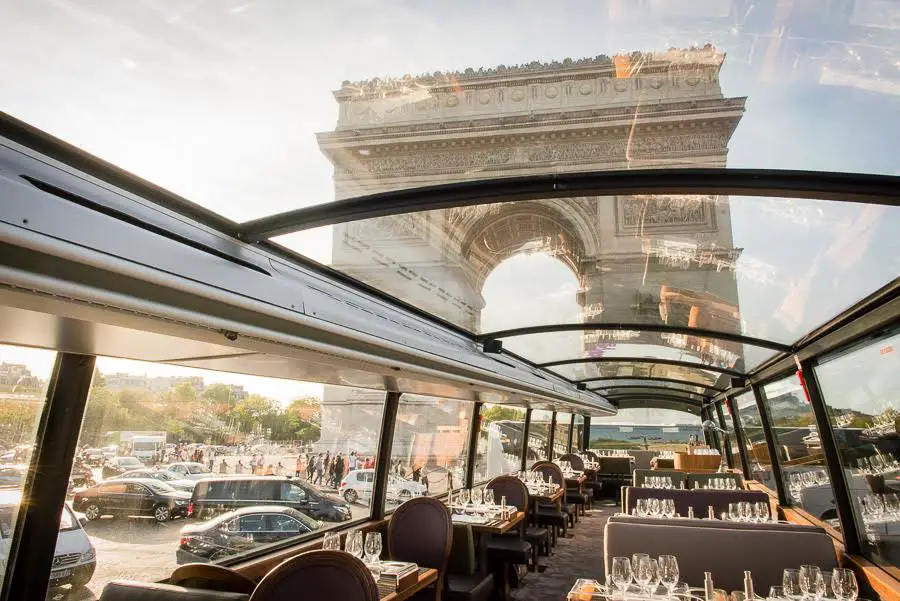 To taste some local gastronomy while visiting Paris and its touristic places is possible with this bus in which you will take your meal under a glazed roof to enjoy the view.
Book on the double-decker bus Le Bustronome
32) Bel Canto
72 Quai de l'Hôtel de ville, 75004 Paris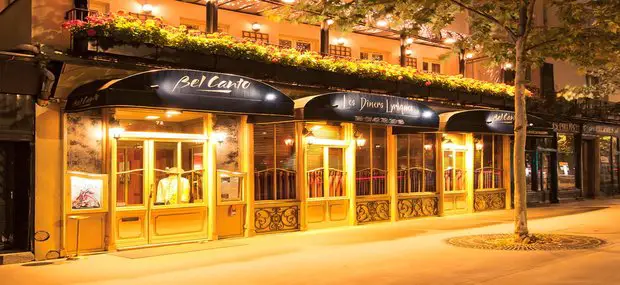 If you want to taste some French cooking while listening to opera music, you are in the right place.
Indeed, waiters and waitresses of this restaurant become opera singers during the service, in the sound of a piano placed in the room.
33) Le Kube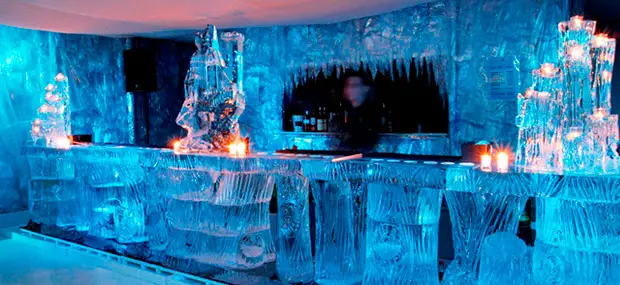 1-5 Passage Ruelle, 75018 Paris
You want to have dinner or take a drink on the ice floe? The Table of the Kube and the Ice Kube Bar, which belong to the Paris Kube Hotel, will give you a meal in a design but nonetheless unusual atmosphere.
The bar is entirely made of more than 20 tons of ice: the igloo, the frozen counter, the ice cubes.
Everything is made to take you to the North Pole. So put on a good down jacket and face the cold of the Kube.
http://www.kubehotel-paris.com/en/
34) Café des chats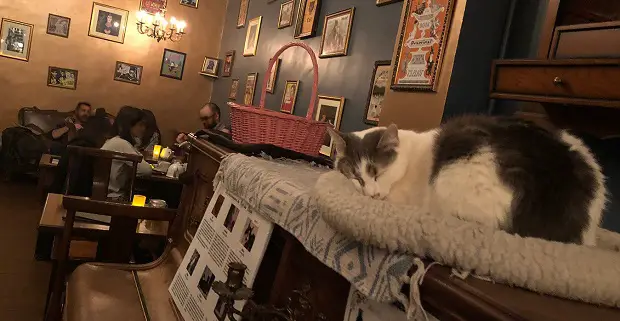 The theme of the Café des Chats is quite clearly… cats. Cats are everywhere in this place.
Up and down, left and right… wherever you look, you'll always see big lazy fluffballs.
If you're allergic, you may not want to come, if you're not, you may not want to leave.
Official website (link is in French)
35) TATA burger
Located in the Marais area in Paris, the TATA burger is quite simply an excellent shop.
But if you really want a surprising and unique experience, then you'll have to order the shop's specialty.
It has the shape of a… It looks quite like a… Just check it out for yourself!
The TATA burger's shop specialty
Yeah… that's what it looks like. Sooo… Have fun; and don't choke on this enormous thing.
And if you want a 100% quirky trip, go check our article on Paris' best quirky hotels

Mona knows Paris like the back of her hand. Bars, restaurants, hotels… whether you want to sleep, eat, party or just take a walk in Paris, Mona gives you her best advice. Follow her lead, she will gladly give you all her good tips and best addresses!