Days get shorter, leaves fall from the trees and temperatures crash down…no doubt, the fall has officially arrived! Fortunately, at this time, we can still enjoy some days of sun, so why don't we go out for the last time before getting trapped at home during winter? This article gathers all the events that take place during the fall in Paris, because summer is not the only season when you can party and enjoy!
1) European Heritage Days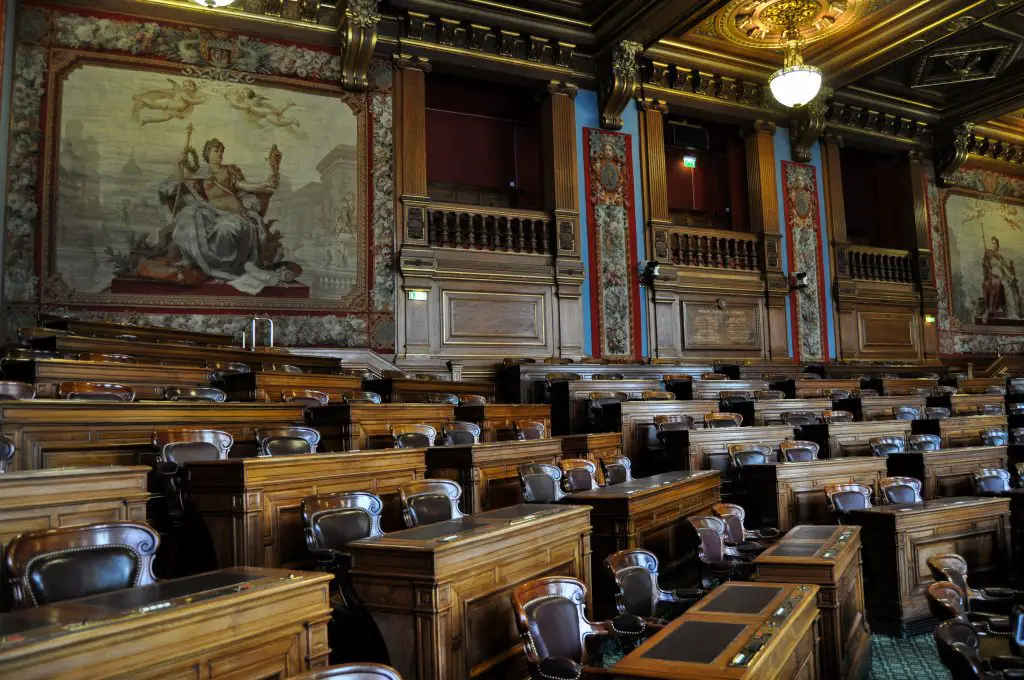 For more than 30 years, France has organized Heritage Days, and in Paris or in the region – it's impossible not to enjoy this event ! During a whole week-end, many monuments and museums are free or offer reduced prices so your can improve your general knowledge.
Sometimes, private sites open to the public especially during these days! So if you didn't do any cultural trips this summer, it's time to play catch up! Actually, Heritage Days are THE last opportunity to stroll through a castle or a museum while the sun is out.
When? Around the 3rd weekend of September.
Where? Everywhere in Paris and its suburbs.
Price: it depends on the sites, but it's always cheaper than usually.
2) The White Night
Based on the Saint Petersburg White Nights, the French White Night is THE event of the beginning of the fall since 2002. It usually takes place on the first weekend of October, when it's not already very cold outside and when we can easily stay up all night. From 7p.m. to 7a.m., you will enjoy artistic performances like concerts, shows or pieces of art in the whole city, which will make you walk around Paris at night. During this weekend, means of transport are free all night long! And if you are an artist, you can try to participate with your art! Applications are open until the month of May before the next edition. The atmosphere is very extraordinary and, trust us, you will experience an unforgettable night!
When? On the first weekend of October, from 7p.m. to 7a.m.
Where? Anywhere in Paris
Price: free
3) The Paris Manga & Sci-Fi Show
Here is the perfect event for manga enthusiasts! Over the last couple of years, Japanese culture has developed more and more in France and Western countries. The Paris Manga & Sci-fi Show gathers more than 150,000 visitors each year. There you will attend performances, play video games, or discuss with special guests… you will also be able to initiate yourself into combat sports! For Japanese manga enthusiasts, you can even go with your favorite cosplay and feel 100% part of the event!
When? A weekend at the end of October.
Where? Paris Expo Porte de Versailles.
Price: One day €14; both days €27
4)  The Paris Games Week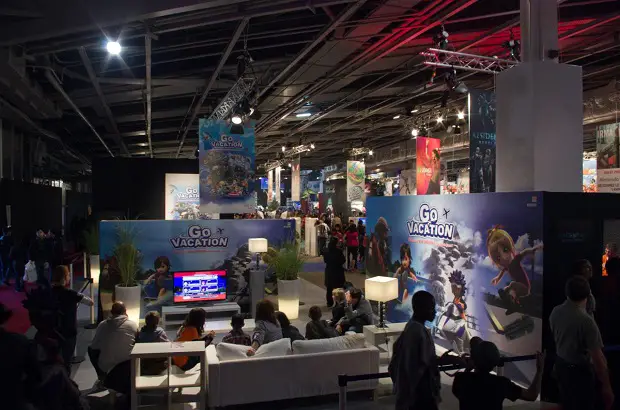 Created in 2008, it's the first videos games show in France and, whatever you might think, geeks and nerds are not the only ones to go there! All video games and technologies enthusiasts get gathered. Competitions, demonstrations, initiations and various stands and workshops – all is planned so you can have a good time! More and more YouTubers and influencers are invited to this event, and it's also the opportunity to meet them. You will have the chance to test some brand new video games and advanced technologies, like virtual reality. The show highlights all the jobs of this world, by inviting young people to meet students or professionals who made their passion their job !
When? A weekend at the end of October.
Where? Paris Expo Porte de Versailles.
Price: Full €19; students and under 18 €15; children under 7 free
5) Halloween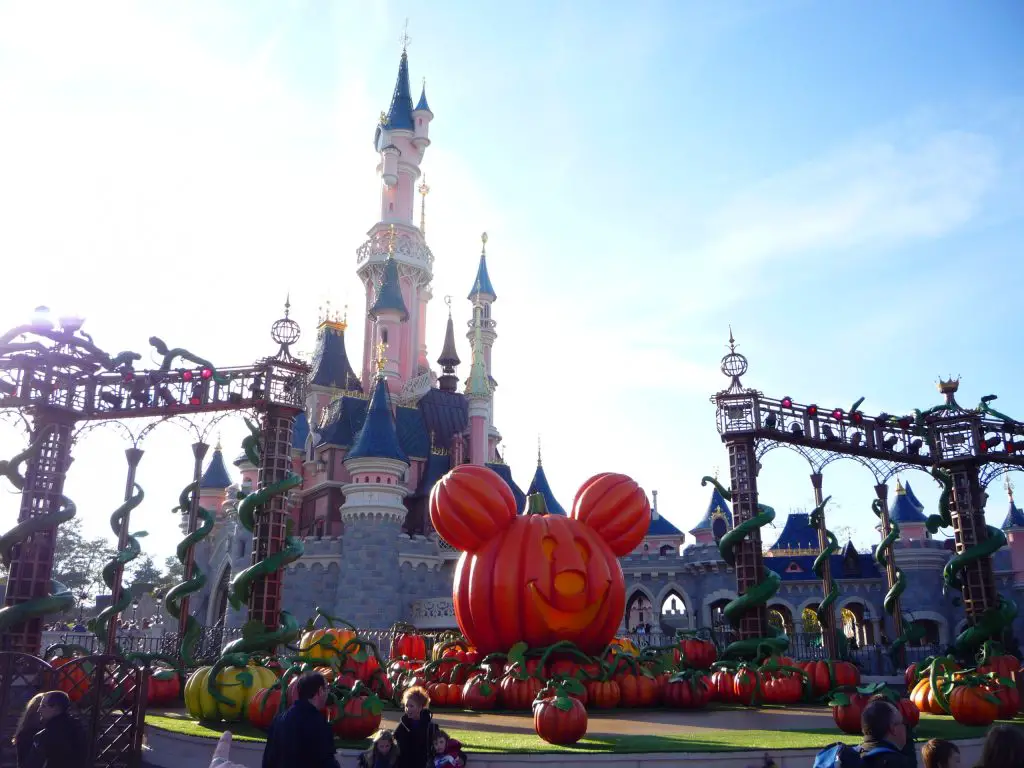 Fall is especially Halloween's season. Even if American traditions are not really respected in France, more and more young people celebrate Halloween by doing a kind of trick or treat, or watching a horror movie. Then, local attractions try to take this opportunity to create something special. Disneyland Paris and the Parc Astérix start their Halloween season at the beginning of October, but the scariest thing to do is Le Manoir de Paris, even if it's not just for Halloween because it's open the whole year. Actually, this is the Halloween must-do in Paris! The boldest visitors walk through this gloomy, dark and haunted house while some strange creatures try to scare them. Sensitive soul? Don't go!
When? The whole October for amusement parks, and the whole year for Le Manoir de Paris.
Where? Disneyland Paris 77777 Marne-la-Vallée
Parc Astérix 60128 Plailly
Manoir de Paris 18 rue du Paradis 75010 Paris
Price:
– Disneyland: 1-day ticket (1 park) from €53 for adults and €48 for children.
– Parc Astérix: 1-day ticket full price €49; family €46; disabled €39 and their guide €26; under 3 free
– Halloween Show at Le Manoir de Paris: €27 (€37 fast-pass)
6) The Foire de Paris – Home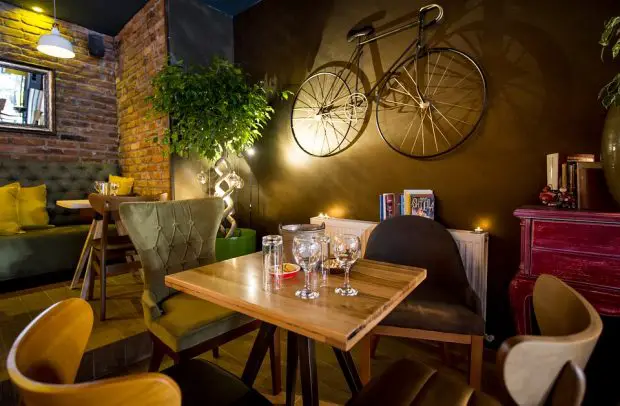 6 months after the famous Foire de Paris, a special edition about home and habitat takes place. Decoration enthusiasts will absolutely love this event! In this show, you will learn a lot more about decoration trends and you will get professional tips about improving your home's interior and exterior. You will be able to attend some manual, decoration, renovation and cooking classes! Following the Smart Home concept, the Innovation Award will choose the most pleasant, trending and ecofriendly product. You will also be able to taste some gastronomic dishes. If you don't have any ideas of how to rearrange and decorate your home, you should go there – it will be very useful.
When? 10 days in October/November.
Where? Paris Expo Porte de Versailles.
Price: Full €9; reduced €7; under 14 free
7) The Beaujolais Nouveau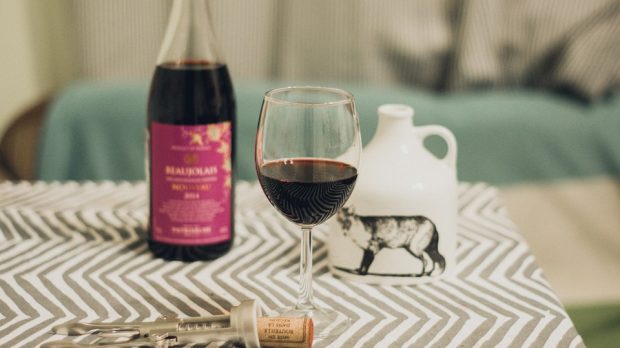 What do you think of when you hear "France"? Yes, wine! Each year, the third Thursday of November is devoted to the Beaujolais Nouveau's notice of sale. The Beaujolais is the most popular fresh-picked wine in France and in the whole world, so French people obviously celebrate its arrival! We could even say that inviting your friends for this unique reason became a tradition in France, but it's not really official. The arrival of the Beaujolais Nouveau represents 30 millions of bottles sold across the world! Some French cities use this event to organize a kind of party to celebrate. But pay attention, it stays preserved only for 6 months, so hurry up!
When? Sold on the third Thursday of November.
Price: around €3 from a supermarket and from €10 to €35 in a pub or a restaurant.
8) Music festivals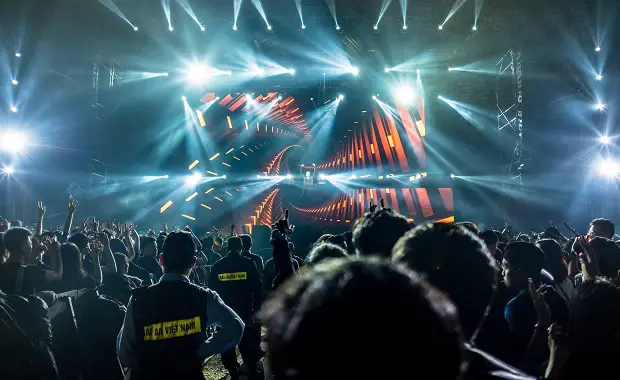 Most of the music festivals are organized during summer because an outside festival is better when the sun is out! And yet, two very famous music festivals occur in November – but this time the concerts are inside. The Pitchfork is spread over 3 days and Les Inrocks over 5 days. It's a great opportunity to have a good musical time and to bring summer back to life. We would even forget the autumnal cold. These two festivals are a mix of many different styles: pop, rock, electro, new wave… something to satisfy every festival-goer! You will have the chance to experience these concerts in some iconic Parisian concert halls like the Gaité Lyrique or the Casino de Paris.
When? Pitchfork: 3 days at the beginning of November; Inrocks Festival: 5 days at the end of November.
Where? Pitchfork: Zenith – La Villette; Inrocks: various Parisian concert halls.
Price: Pitchfork: 30day pass €120; Inrocks: free entry, subject to availability
9) Salon du Cheval de Paris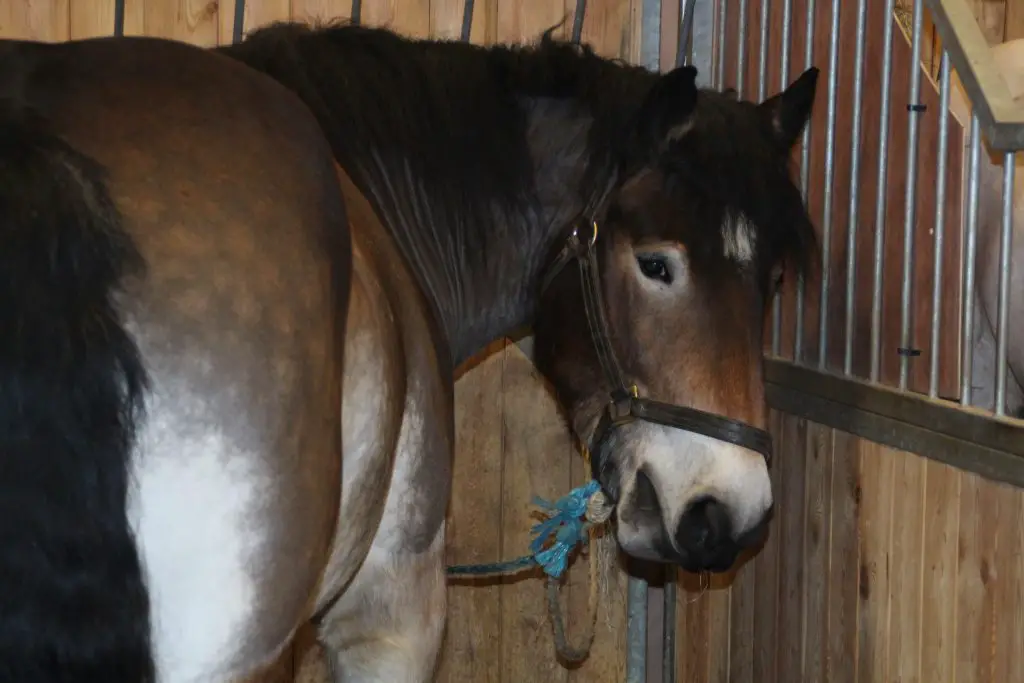 In this show for young and old, you will find lots of family activities. Amateur or horserider, you will be able to do horse riding and participate in a competition! You will be entertained by various organisations like initiations, shows, introductions to new disciplines … You will also have the chance to attend a stage of the Grand National FFE (the French Horseriding Federation) tour, where you will look at some French professional riders. Moreover, a big part of the show is devoted to animal health, which will captivate all the would-be veterinarians! In short, this is a huge and major event for horse enthusiasts, and where children will appreciate their favorite animal again.
When? 9 days at the end of November, from 10a.m. to 7p.m.
Where? Parc des Expositions, Paris Nord Villepinte.
Price:
– Week: full €14; reduced €12; children (6-12) €8
– Weekend: full €18; reduced €15; children (6-12) €8; Family pass (2 + 2) €48
10) Salon de la Création et du Savoir-Faire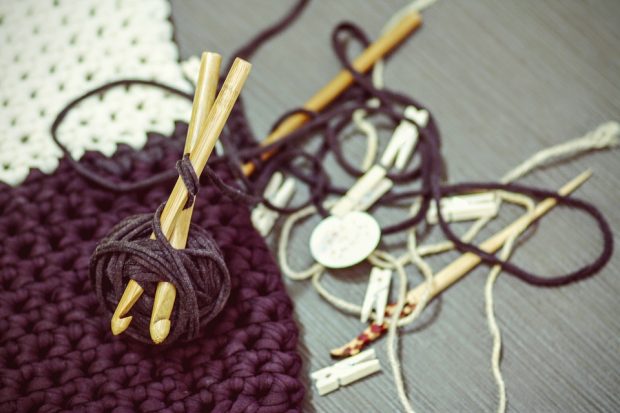 Do you love personalizing your clothes? Doing manual activities? Using your imagination? Then, the Do It Yourself Show is perfect for you! You will easily find what you're looking for among the 450 workshops, where you will learn how to embroider something on your shirt, how to make origami or to make bows with any fabric …
Once at home, you will be able to use all these new skills to make your clothes unique! But it is not just about sewing ! There are some other workshops, like cooking, where you will learn to make colorful cookies. Or even workshops where you will learn to do your own moisturising products! There, the savoir-faire and the hand-made manufacture are really important and highlighted. Professional or amateur, you will leave this show with lots of ideas – your turn to be creative!
When? 5 days at the end of November, from 9:30a.m. to 6:30p.m.
Where? Paris Expo Porte de Versailles.
Price: Regular €16 (€14 for presale); ages 6-24 €10; professional €14; under 6 free

Advice, best plans, great places; I will help you in your search for trips, activities, hotels and restaurants. Whether it's for a walk, a weekend, an afternoon or merely to find a trendy place to eat, I can give you all the pointers you need for your endeavor. Just follow the guide!