Certainly, for some people visiting the French capital in December could be considered complete madness, especially because of winter. However, Paris is a charming city during the holiday season. Here we have eight reasons why you must visit the city in December.
1. It's cold but even lovelier than in other seasons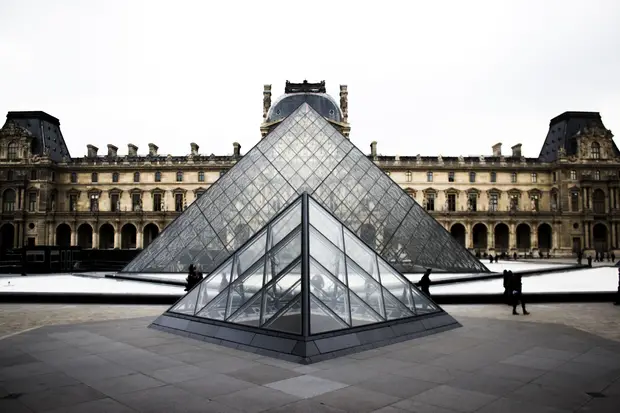 Yes, we will not tell you that the sun shines everyday in Paris in December! It is winter and the average temperature is about 4°C. Nevertheless, you can easily deal with it if you wear the right clothes and. if you are lucky, you might see some snow. It is charming, isn't it? In addition, even if it is cold, you can normally enjoy some beautiful sunny days without a drop of rain, which will make your stay even more enjoyable.
2. Shop windows of department stores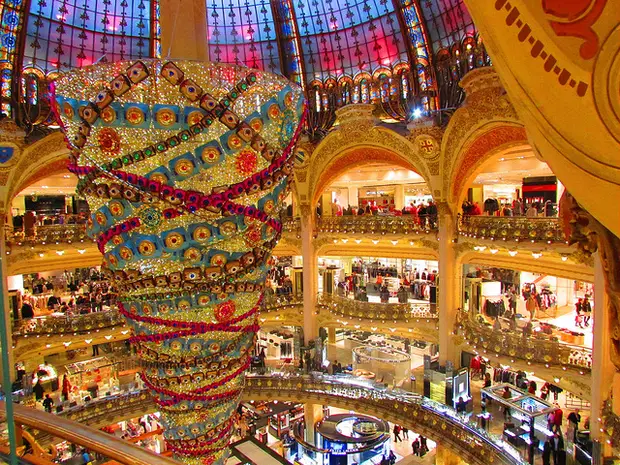 Of course! One of the things to do absolutely in Paris in December is to go for a walk to the Opera district in order to admire the wonderful showcases of department stores, including those of Galeries Lafayette and Printemps. In fact, we are talking about interactive windows in which animated robots and fairy decorations are combined to create a show that will leave you speechless. You can also take a look at the district of the City Hall where every year the store BHV does its best to surprise its customers with its beautiful Christmas decorations.
3. Christmas markets in and around the city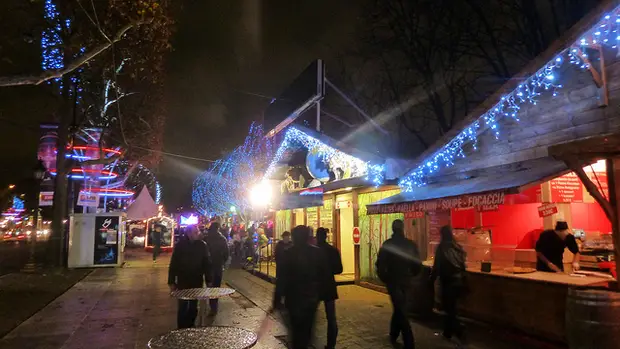 One of the most interesting things to do in December is the tour of the city's Christmas markets. You can, for example, visit the famous Saint-Germain-des-Prés Christmas Market, which takes place every year next to the Saint-Germain church. You will find several stalls, but also some activities for adults and children. And if you are in downtown, go for a walk around Notre Dame's Christmas market, located in the square René Viviani. From December 15th to December 24th, you will find on this little square some products of artisans and fashion designers. However, if you are looking for a small market in a charming place, we recommend you visit the one of Abbesses, one of the most traditional ones in the city. Finally, if you want to go a little bit further, go to La Defense to admire its spectacular Christmas Village.
4. Visiting Disney during the holiday season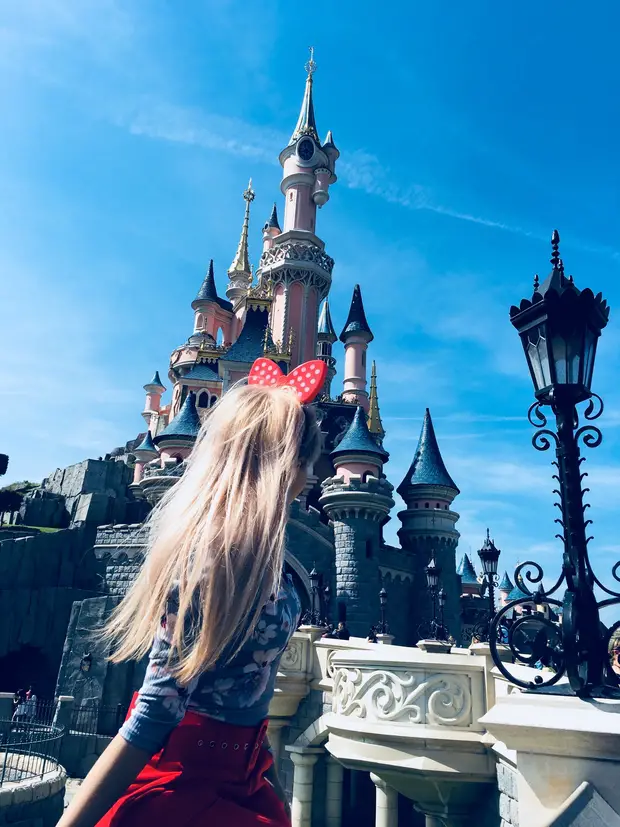 In general, Disneyland is fantastic no matter the time of year of your visit. However, it is even more enchanting if you visit it during the holidays. There will certainly be a lot of Christmas decorations, the characters will be dressed according to the festive period and there will also be plenty of special events. So if you want to live the magic of Disney, buy your tickets and come visit the park during a period where the magic and spirit of Christmas are in the air.
5. Fireworks on New Year's Eve
If you have the chance to visit the City of Lights in December, there is nothing better than taking advantage of your stay to admire the fireworks and the multiple animations of New Year's Eve. Contrary to what many tourists think, there are no fireworks at the Eiffel Tower on December 31th; this is the result of several factors, including a security issue. However, it doesn't mean that there is nothing to see in the city that day – you can enjoy a sound and light show projected on the facades of the Arc du Triomphe, which ends normally with a short show of fireworks. So pack your bags and come celebrate the New Year as a Parisian.
6. Christmas lights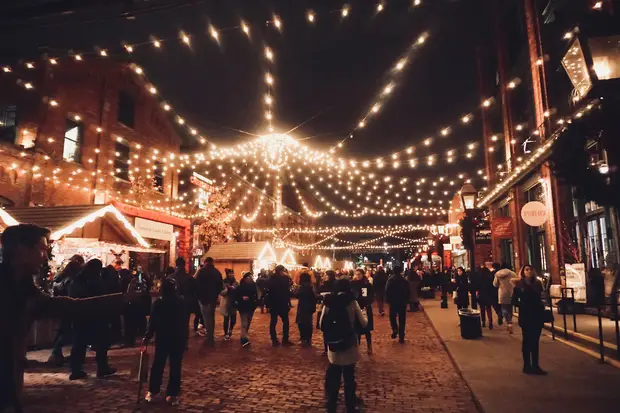 If you like lights, December is the right period to come and visit Paris. You can indeed enjoy the wonderful Christmas lights that the city offers. One of the most famous places to admire them is the Champs Elysées Avenue which is completely lit up during the holidays. However, it is not the only one! Here is the list of the MUST-SEES in terms of Christmas lights in the capital:
– Avenue des Champs-Elysées
-Boulevard Haussmann
-Place Vendôme and its surroundings
-Bercy Village
-Saint Germain des Prés
-Montagne Avenue
Do not think too much about it; just come and enjoy the charm of the holidays in the French capital.
7. Ice Skating Rinks
Do you like winter activities? We have something for you! In December, some places in the city are transformed into ice skating rinks where you can have fun with friends, family, or lovers (or why not even alone ?). There are covered rinks, for those who like to be sheltered, and outdoors rinks for those who prefer the freshness of the night. Here is the list of accessible rinks in December:
-Forum les Halles ice rink: from December 8, 2018 to January 6, 2019
-The Grand Palais: from December 16, 2018 to January 9, 2019
-The rink of La Defense: from December 8, 2018 to January 6, 2019
8. Visit the huge Christmas tree of Notre Dame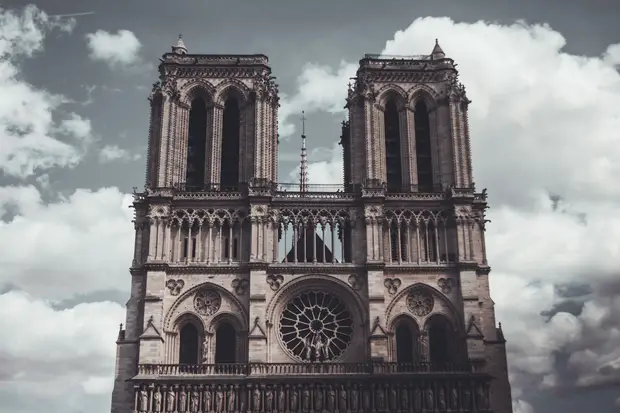 December is, of course, the Christmas tree season! So if you like festive decorations and especially big trees, a visit to Notre Dame's forecourt and its huge Christmas tree is a must. This year, you can also visit a small Christmas market that is right in front of the cathedral.

Mona knows Paris like the back of her hand. Bars, restaurants, hotels… whether you want to sleep, eat, party or just take a walk in Paris, Mona gives you her best advice. Follow her lead, she will gladly give you all her good tips and best addresses!