You may already travel on foot, in a subway, in a tram, by bus or still by car through the capital, and perhaps you visited big monuments of the City of Light, but have you already sailed on the river of Paris? Or have you already "moored" next to a quay of Paris? You have to know that activities abound in all the corners of the Seine, and we have listed them for you! We hope that this article will make you want to navigate on the banks to the conquest of the Seine. Then … Up and at 'em, freshwater marine!
Cruises in tourist river boats "Bateau Mouche"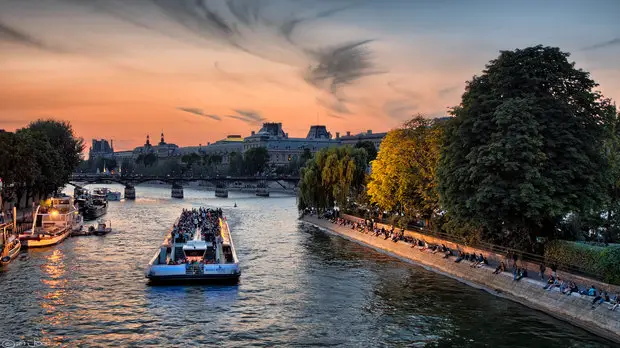 Actor of key success with the tourists, the cruise in a tourist riverboat steamer is one of the inescapable activities to do during your visit in the capital. The company was founded in 1949 and, from that day forward, it has not stopped being a favorite activity for holiday-makers. Do not hesitate anymore! Take off and go visit Paris with a different perspective: The Seine River.
Sail to and from every nook and arm yourself with your camera to immortalize the most beautiful Parisian monuments such as the majestic Eiffel Tower, the magnificent Notre-Dame de Paris or the luxurious Louvre.
Thanks to the guided walks, you will be unbeatable on the city, and maybe you will know more about the capital than the Parisians do! The cruising is done during the daytime and at night.
Address: port de la Conférence, 75008 Paris
Pier of the tourist riverboat: it is just situated near the Pont de l'Alma in the Conference Harbour.
Schedules for a cruise on the Seine:
Peak season (from April to September): A departure approximately every 20 minutes from 10:00 am to 10:30 pm.
Low season (from October to March): A departure approximately every 30 minutes from 11:00 am till 9:20 pm. Additional departure at 10:15 am the weekend.
The duration of the cruise is about 1 hour and 10 minutes.

Price:
The cruise on the Seine: Free for children of less than 4 years (count), between 6€ and 13,5€ per person.
The lunch cruise: 60€ per adult and 29€ per child.
The dinner cruise: Between 115 and 155€ according to the chosen formula
Route: the course map is available on the official website or at this address. (in french)
Access via public transport: Franklin Roosevelt (M1), Alma-Marceau (M9, RER C)
Book a cruise on Bateau Mouches or compare the best Paris dinner cruises
Dinner cruise on the yacht of Paris, Don Juan II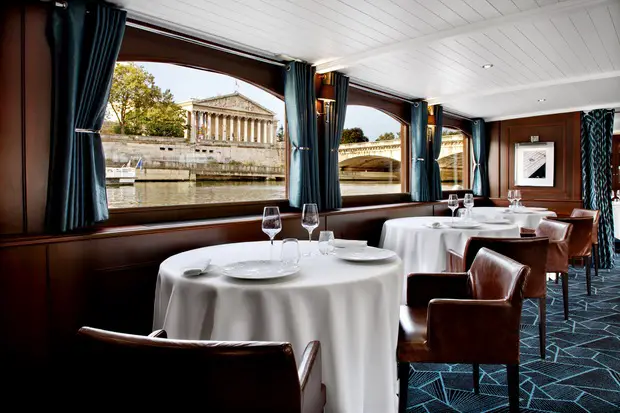 With very sophisticated cuisine like in a luxury hotel, the Don Juan II invites you aboard its boat for a gastronomic cruise which will whet your appetite, and above all, will know how to satisfy you. With a luxurious and elegant setting, recently renovated, this gourmet restaurant will remind you of the golden age of the transatlantic liner.
The gastronomy is signed by Frédéric Anton, a chef who won the title of Meilleur Ouvrier de France and has already been awarded several stars.
For gourmets, do not hesitate to click here to see the menu of the Don Juan II! Thanks to its intimate surroundings and a unique point of view over Paris, you will not be disappointed by the journey. And what a journey! The cruise starts at the Eiffel Tower and takes you to visit the famous landmarks of the French capital.
An enchanting tour for your eyes as well as for your taste buds.
Address: Port Debilly, 75016 Paris France
Schedules: boarding starts at 7:45 p.m. – cruise from 8:30 p.m. to 11:15 p.m.
Price: 220€ including tax and VAT per person (without drinks included)
Access via public transport: Trocadéro (M6 and M9)
Book a cruise on the Don Juan II
Vedettes du Pont-Neuf

In an atmosphere similar to that of the Bateau-mouche, the Pont-Neuf launch suggests you discover the most beautiful monuments of Paris from the Ile de la Cité. Thanks to a commented visit of one hour, Paris will have no more secrets for you!
The program includes the discovery of the biggest museum of Paris, the Louvre, without forgetting the biggest square of the capital: the place of Concorde. You will continue your maritime marathon with the Trocadéro and its Esplanade, then you will greet the impressive Eiffel Tower, the symbolic monument of this magnificent capital.
You will then follow the edges of the National Assembly and the Musée d'Orsay before exploring the Islands of the City and Saint-Louis. Finally, you will end on a high note with the Institute of the Arab World and the Bastille. To know what fate has in store for you, we let you discover the routes of the launches.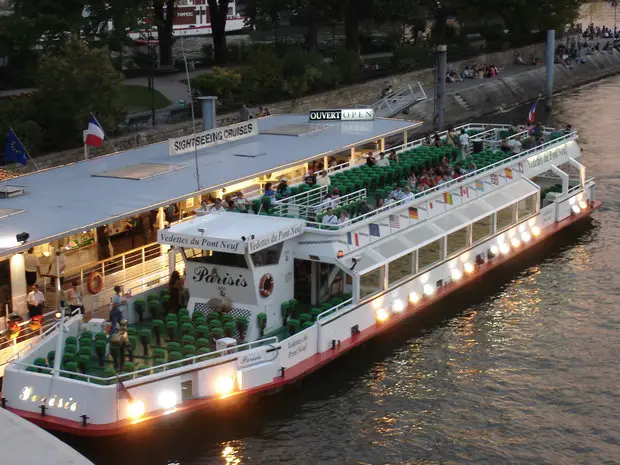 Address: Bateaux Vedettes du Pont Neuf – Square du Vert Galant – 75001 Paris, France
Schedules: The departure schedules of the launches depend on the days but, generally, departures take place from 10:30 a.m. to 10:30 p.m. For further information, do not hesitate to cast a glimpse to the official website.
Public price of a one-hour river trip without stop:
Adult ticket: 14€
Child ticket (from 4 to 12 years): 7€
Free for children under 4
Access via public transport: Louvre (M1), Cité (M4), Pont Neuf (M7), Châtelet (RER A, B et D) ou St-Michel (RER B ou C)
Rent your own boat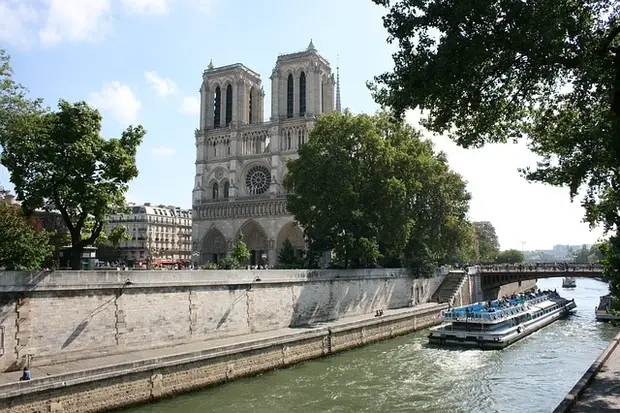 The startup ClickAndBoat allows you to rent a boat to an individual or a professional. Dozens of boats (sailboats, motorboats, barges and even a jetski) are available to book in Paris for a few hours or even a whole day to enjoy on the Seine river.
You do not have your boat license, no problem! The captain can also be provided!
Escape the hordes of tourists with your own boat. It's just for you, your family and your friends. A unique experience!
Price: starts from €50
Check availabilities and book a boat on ClickAndBoat
Rowing races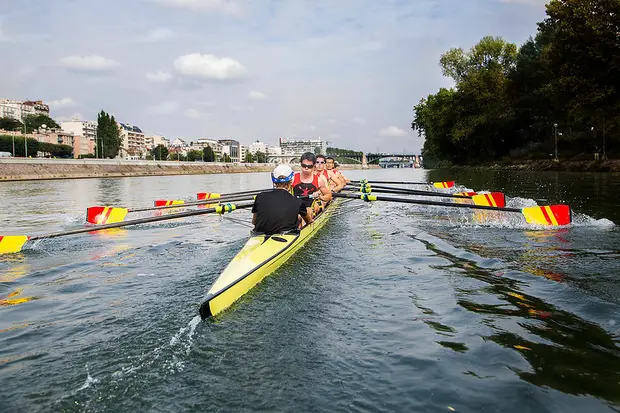 Once a year, and generally in September, the famous rowing races take place in the capital. With a route of 28 kilometers crossing the most famous monuments of the capital, you will have the opportunity to admire the magnificent landscape of Paris as often as you want. Two hundred boats moored to the boating center of the Île-Monsieur in Sèvres are only waiting for you and 999 other rowers for a departure planned at 7:15 am!
Boats will go along the most symbolic and sumptuous monuments of the capital, passing by the TF1's tower and the headquarters of France Télévisions, the Eiffel Tower, the Musée d'Orsay, the Notre-Dame, the Island Saint-Louis then by making an about-turn to the Pont de Sully and Pont de Saint-Cloud.
Back to the Ile-Monsieur, you will only have to slide your feet under the table to savor a delicious and festive meal… What an incredible ending to this full day of sailing!
Address: Parc nautique de l'Ile-de-France – 4 avenue de Saint-Cloud – 92310 Sèvres
Contact: 01.48.75.79.10 or [email protected]
Price:
35 euros without accommodation and including a breakfast, a meal and a T-shirt.
The package for 5 rowers costs 165€ all included (hike, 1 breakfast, 1 meal and 1 T-shirt).
Rental of seat: 24 euros (100 available)
For further information, please check the official website of the event organizer. (in french)
Access via public transport: Pont de Sèvres (M9), Musée de Sèvres (T2)
Small boat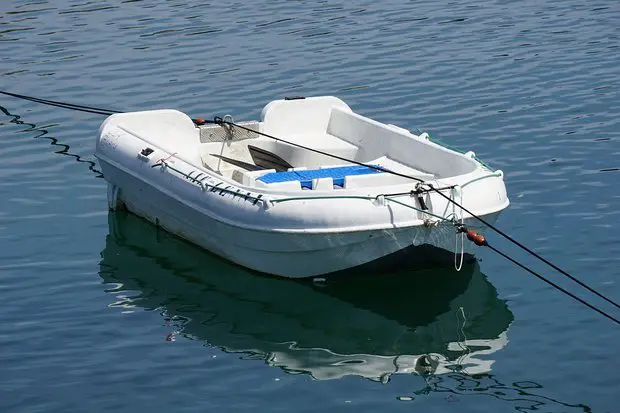 Green River Cruises
Let's go to the unusual Paris landlubber! Green River Cruises offers you an array of walks, all quite luxurious! From Ivry to the Musée du Louvre, via Boulogne Billancourt without forgetting the Eiffel Tower, the choice of your route belongs to you. The offer includes two bottles of white wine and you are free to bring your pastries, drinks, and music!
Between friends, lovers, family, or even pros, Green River Cruises docks for you human-sized boats for a cruise in a small group. You can organize an aperitif, a dinner or take advantage of a walk for a few hours to cross the Seine and the capital.
Address: 34 quai d'Austerlitz – 75013 Paris
Contact: 06 50 22 90 65 or i[email protected]/ or you can fill in the contact form of the official website
Price: starting from 34€ per person. More information about prices by visiting the official website.
Access via public transport: Gare d'Austerlitz (M5, M10 and RER C)
Marin D'eau Douce
Marin D'Eau Douce can also suit your wishes. Thanks to their electrical boats, without a driving license, you can legally go along Paris on the water. Boats can hold between 5 and 11 people and so it offers you an intimate setting shielded from very frequented tourist riverboats.
Canals of Saint-Martin and of Ourcq are waiting for you … Below, we have selected two companies proposing you this activity.
Marin d'Eau Douce provides you with boats without a license, which are electric and very easy to maneuver. You can rent one of the 22 boats of the company at an hourly or daily rate. The maximum capacities of the boats are 5, 7, and 11 people.
Address: 37 Quai de la Seine, 75019 Paris
Contact: fill in the form available on the official website of Marin d'Eau Douce
Price: between 8 and 310€ per person. Prices can vary according to the chosen formula but a 1-hour discovery trip on the Bassin de la Villette with your family is between 5 and 13€ per person for a 2 hours river cruise on the Canal de l'Ourcq (for 7 persons). Further information about prices by checking out the official website.
Access via public transport: Riquet (M7), Stalingrad (M2, M5 et M7)
Water sport on the Seine – water skiing, wakeboard – with the CN19 center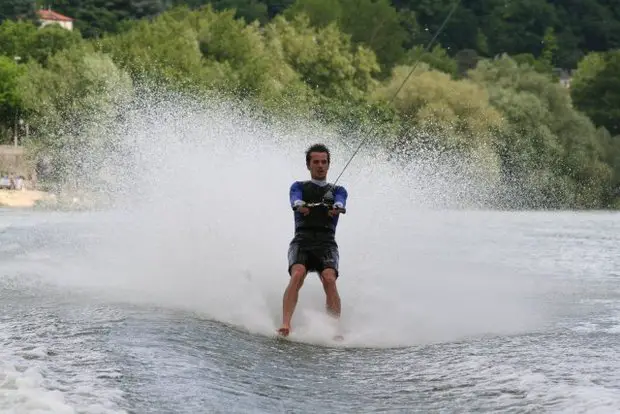 If you are a fanatic of unusual activities, we strongly advise you to tear down the Seine with your water-skiing or wakeboard tracksuit! That is exactly what we call an amazing experience in a setting that is equal! If you have never practiced a board sport, you have to know that we all started somewhere and it is pointless being afraid because the center has designed for you some initiation activities to this sport!
The duration of the initiation of every practice varies. Nevertheless, following the example of the CN19, we recommend you to choose "a reservation according to the duration and count on about 45 minutes per person" because it will be necessary for you to wait about half an hour before you really take some pleasure to slide on the Seine.
Address: Mazura Marine pontoon, in front of 36 quai Alphonse le Gallo, in Boulogne Billancourt
Contact: you can get in touch with the establishment (06.03.91.96.92 or via the online contact form of the official website. (in french)
Price: starts from 47€ for the first trip (further information on the official website of CN19) (in french)
Access via public transport: Parc de Saint Cloud (T2), Pont de Sèvres (M9), Boulogne Pont de Saint Cloud (M10)
Hoist the sails in Boulogne-Billancourt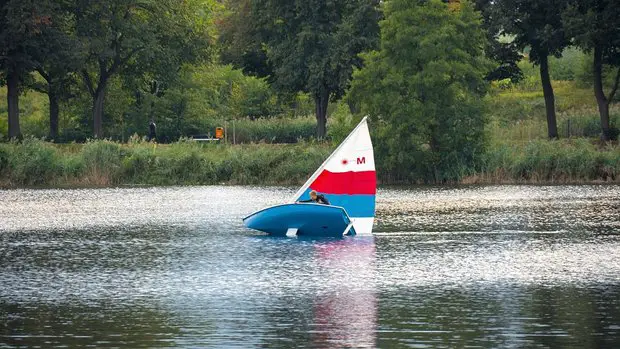 Spread out your sails and navigate on the banks of the Seine at the whim of the wind…
How awesome is that? Well, it is what the Voiles de Seine club based in Boulogne-Billancourt recommends for you to do. It offers you a wide range of sailing activities that will give you the possibility of navigating like a proud ship's boy along with the historic monuments of the "most Beautiful City of the World."
You can also play the expert sportsman by going aboard competition sailboats, about what to show off in front of the curious ones…
Address: In front of 36 quai le Gallo in Boulogne-Billancourt
Contact: you can reach the company by phone 09 81 67 65 82, by e-mail ([email protected]) or with this online contact form of the official website (in french)
Price: daily price of 35€ per person
Access via public transport: Pont de Sèvres (M9), Boulogne/Pont de Saint-Cloud (M10)
Restaurant-barge of La Dame de Cantons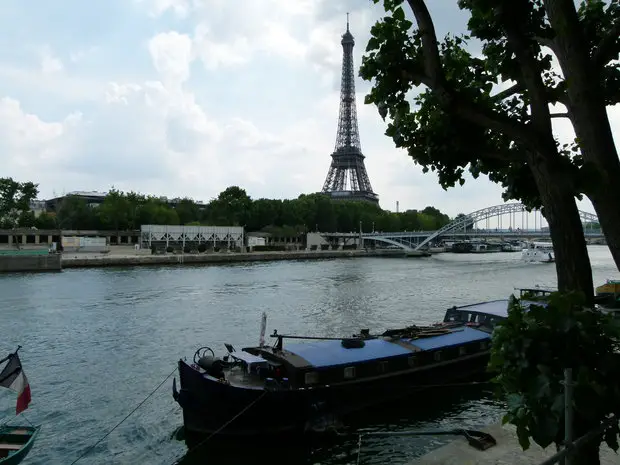 Moored to hardly one half-mile of the National Library, La Dame de Cantons is a restaurant-barge that honors French food in a very romantic setting. The originality of this place is that it was built in a real Chinese rowboat.
You will navigate on the footsteps of the Celestial Empire. It opens its doors to you for a friendly evening or for a dinner with your better half in a woody atmosphere. The wood is the key element of the restaurant-bar of La Dame du Canton: it is omnipresent in this junk, which is made of 7 precious types of wood.
And for the small "plus" that makes the difference? Before going along the Seine, the Dame du Cantons traveled one and a half times the world on tour!
Menu (in french)
Address: Port de la Gare – Paris XIIIème
Price: 38€ in average per person
Access in public transport: Quai de la Gare (M6)
Go visiting the islands of Saint-Louis and La Cité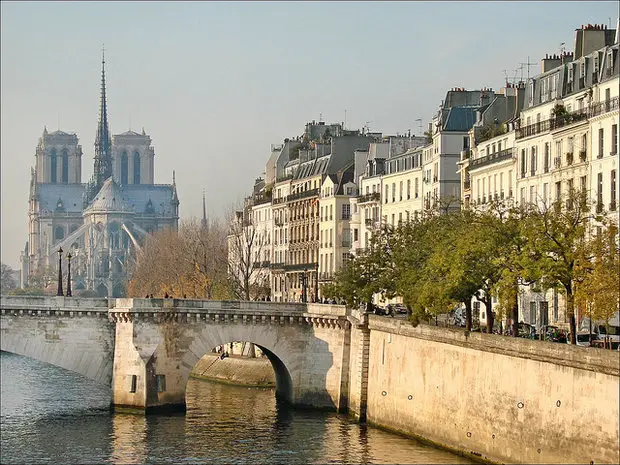 With its panoramic point of view on the banks of the Seine, the island of Saint-Louis is situated on the river of the Seine, right in the heart of Paris in the 4th district, just upstream to the island of the Cité. These two islands are natural and that of the Cité is symbolic to our history.
We find the Saint-chapel and the jail in which Marie-Antoinette was held before her execution. It's crowded to being massively admired for the famous Notre-Dame and the luxurious bridges which cross the Seine throughout. The island Saint-Louis, is more intimate and abounds in numerous traditional restaurants, in small shops, and in the best store of ice creams of the capital according to locals. The better to melt you with…
Address: Île Saint-Louis – 75004 Paris, Île de la Cité – 75004 Paris
Price: free
Access in public transport: both islands are not served by any direct subway lines, but the closest stops are Pont Marie et Sully – Morland (M7) to access to the Île Saint-Louis and Saint-Michel-Notre-Dame (M4, RER B, RER C) to access to the 'Île de la Cité.Sur les berges de la Seine
Fishing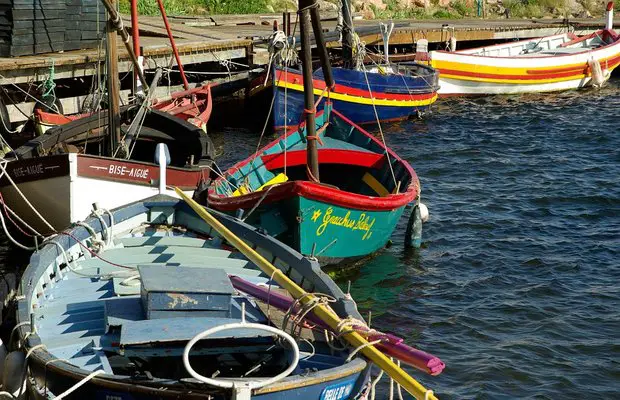 It is useless to take the RER and leave Paris to find a fishing spot! The Seine abounds of a lot of fishes! Forty-one different species of fish live there; that is to say, ten times more than in the 70s.
Therefore, it will be almost impossible for you to miss your target. The Gudgeon would be the most widespread species but it is followed closely by the catfish, pike, or zander, which were reintroduced in the 2010s. For the most fortunate with a fishing pole, maybe you will have the immense honor to catch a 4-kilo salmon in your fishing nets, as that was fished in 2012 near the bridge of Puteaux.
Off Paris Seine Hotel and its floating pub are waiting for you!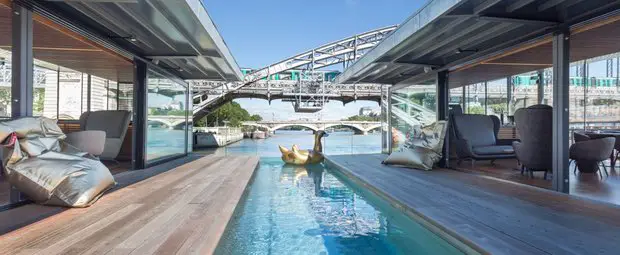 Off Paris Seine is the very first 4-star floating pub to raise anchor on the Seine! From two breaststrokes of the Quay of Austerlitz, you will find this hotel and its bar both very unique.
Try the current trend and a sweet session of swimming in the pond of the bar… For the people who, literally, will fall in love with this bar-barge, know that you can sleep on the spot in one of the spacious and bright rooms of the hotel. Away from the Parisian stress and shielded from the tumult which reigns in the capital, who does not dream to discover the most beautiful monuments of Paris with a good plate of cured meats?
Address: 20-22 Quai d'Austerlitz, 75013 Paris
Price:
* Hôtel: 130-322€/night
* Brunch: between 29 and 45€
Access via public transport: Gare d'Austerlitz (M5, M10, RER C)
Rent a mini boat to celebrate a special event
Whether it is for an apéritif, a candlelit dinner, a birthday or for any other event, you can privatize a boat only for you on the Seine!
If you are looking for an out-of-the-ordinary setting to celebrate a very special occasion, it is a good idea not to be lacking in unforgettable moments!
Numerous companies exist. To only name some of them, you can count on "Quais de Seine" (in french) or still on "Yacht de Paris."
Pubs and festive places to party
Le Batofar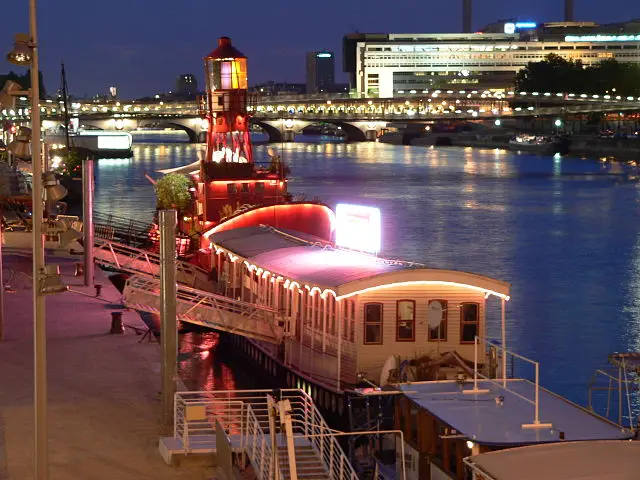 Created in 1999, the Batofar (ex-Osprey) is, nowadays, a theater situated in Paris. Its peculiarity? You will celebrate all night long in a former lightship moored to the port de la Gare on the border of the Seine, in the 13th district of Paris.
Know that the size of the boat is 300 people for 300m ² and its concert hall has a surface of 75m ². For the fanatics of the summer, the establishment proposes a terrace for basking in the sun…
Address: 11 Quai François Mauriac, 75013 Paris
Access via public transport: Bibliothèque François Mitterrand (M14, RER C)
Le Flow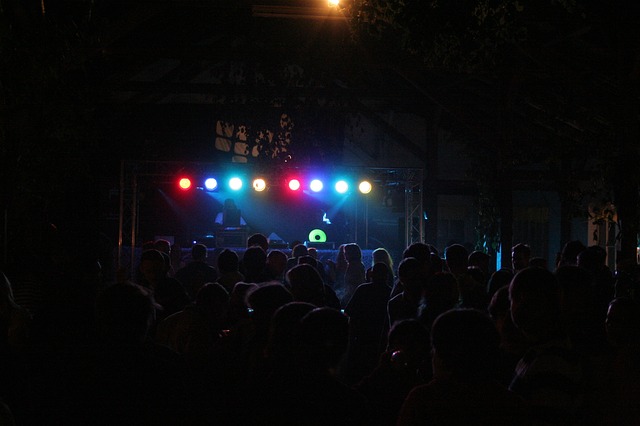 For kings and queens of the dancefloor, Flow is a nightclub with eclectic musical programming, offering a varied sample of the current music. Sway your hips into the night and stop off at the bar's place to quench your thirst and start up again with renewed vigor. After midnight, the music of your favorite artists and live DJs will know how to electrify you.
Address: 4 Port des Invalides, 75007 Paris
Price: 11-20€
Access via public transport: Invalides (M8, M13, RER C), Champs-Elysées Clémenceau (M1, M13), Assemblée Nationale (M12)
Lärm péniche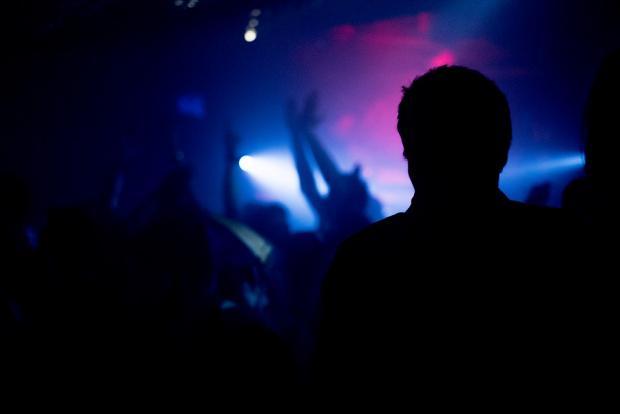 Lärm Péniche is a new bar which opened its doors in May 2016. Just a step from Notre-Dame, this barge is the promise of a successful evening! Most of the time, the music is electro. The master of the place is one of the musicians belonging to the actors of the Parisian scene that have rubbed shoulders with the cream of the DJ's elite for more than 20 years. The terrace is ideal to savour a glass of rosé before going to the dancefloor.
Address: Quai de la Tournelle (opened from May to September)
Schedules: from Tuesday to Sunday, from 4:00 p.m. to 6:00 a.m.
Access via public transport: Maubert-Mutualité (M10)
Le Wanderlust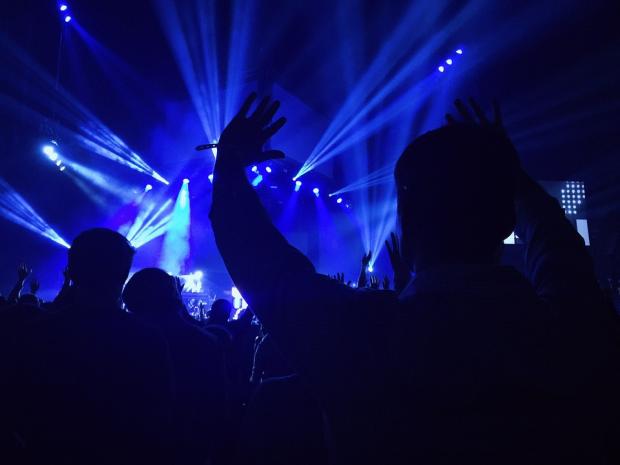 Le Wanderlust is a bar and a trendy club with a hip-hop, deep house, and electro atmosphere having a vast and pleasant terrace in front of the Seine, within the fashion and design space. For the party animals, this club concocts DJ parties on its terrace. Sun loungers and deckchairs are also there for sunbathing if you come before the beginning of the evenings.
Address: 32 Quai d'Austerlitz 75013 Paris
Access via public transports: Gare d'Austerlitz (M5, M10, RER C) or Quai de la Gare (M6)
River's King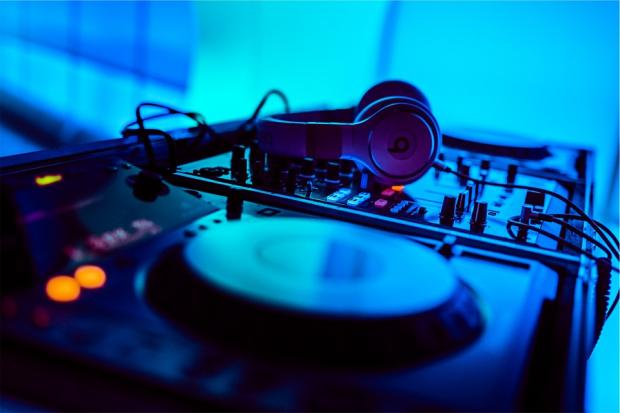 For around 15 years, River's King is one of the most impressive boats of reception along the Seine banks. Thanks to its 450m ² and in its numerous spaces, it can receive events which can hold between 100 to 300 people for a cocktail dinner. Made of 4 spaces (all separate to each other), it aims to be flexible and adjustably adapted to your wishes.
Additionally, it is possible to go for a cruise on the Seine for one hour or more: wherever you are, River's King will come to meet you to embark. If the cruise and the cocktail reception do not inspire you, you can always feast on the dance floor!
Address: in front of 108 avenue du Président Kennedy – 75016
Access via public transport: Passy (M6), Kennedy – Radio France (RER C)
Le Café Barge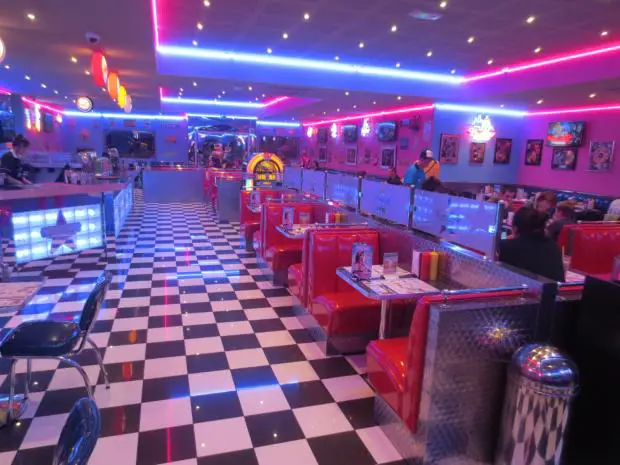 Café Barge is a French restaurant dancing in the disco frame (executive) with armchairs with glitter, neon pink and seen on the Seine.
It is in this atypical and magic place in front of the City (Estate) of Fashion and Design that hides the fever of Saturday evening! Its big plate glass windows suggest you make discoveries of modern and festive Paris. Every Saturday evening, a DJ livens up your dinner and invites you to dance to current music.
Address: 5 port de la Râpée, 75012 – Paris
Price: about 32€
Access via public transport: Gare de Lyon (M1, M14, RER A et D)
Paris Plage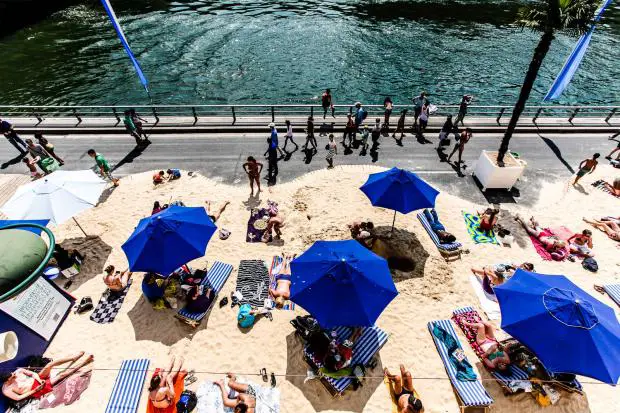 Every year, the banks of Paris change into beaches. Of course, real beaches where you can make sandcastles, bask in the sun lying down on a very comfortable deckchair, stop off at the ice-cream maker place, and get involved in cultural or sports and free activities! You don't need to take your car or travel kilometers to lie down in the white, hot sand: Paris Plage is here, and it does not displease us!
Address: 11 Quai François Mauriac, 75013 Paris
Price: free
Access via public transport: Louvre-Rivoli (M1), Pont-Neuf (M7), Châtelet (M1, M4, M7, M11, M14), Hôtel de Ville (M1 et M11), Saint-Paul (M1), Pont Marie (M7), Sully Morland (M7), Hôtel de Ville (M1 – M11), Jaurès (M2, M5, M7bis), Crimée (M7), Laumière (M5), Riquet (M7), Stalingrad (M2, M5 et M7)
Dancing, singing and creative workshops at the Batofar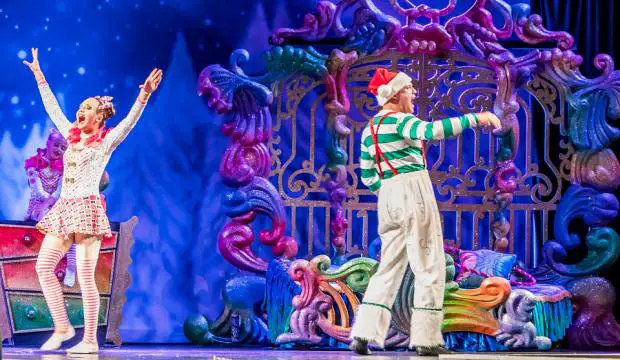 In July and August, express the artist who lies dormant in you during dancing, singing and creation workshops at the Batofar! Whatever your age, these initiation working groups will allow you to get acquainted with activities such as singing, circus arts, dance, and plastic arts. It is also the ideal opportunity to favor the meeting between artists and the public.
Address: 11 Quai François Mauriac, 75013 Paris
Price: 5 euros for 2 hours of initiation
Access via public transport: Bibliothèque François Mitterrand (M14, RER C)
Joséphine Baker: the floating swimming pool next to the Mitterrand Library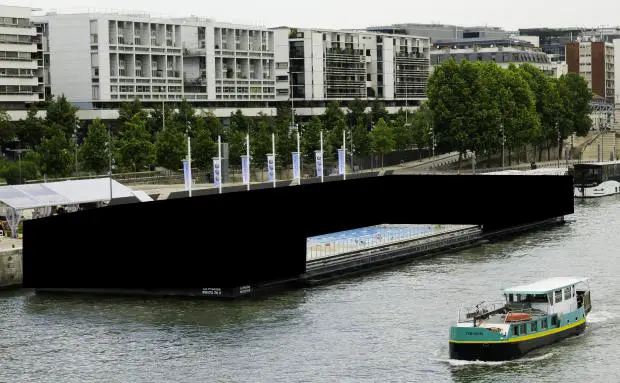 It is a bold challenge and this is what we love! Situated near the Bibliothèque Franþois Mitterrand, in the 13th district, the swimming pool provides you with its pond measuring 25 meters long by 10 meters wide and its four lines of swimming is open to swimmers of any level.
This experience reaches its peak upon the arrival of summer when the barge opens its sunroof. You can go swimming or splashing about in the water in a sports pond of 250 m² or in a paddling pool of 50 m² for the young.
Do not forget to try out the solariums, saunas, hammams, Jacuzzi, and the weights room for the bravest!
Address: 11 Quai François Mauriac, 75013 Paris
Price: 1 full fare entrance: 3,60€; 1 reduced price entrance: 2€. For more details about prices, visit the official website of Joséphine Baker. (in french)
Schedule: Monday (11h00-19h00), Tuesday (7h00-08h30/13h00-20h00), Wednesday (7h00-08h30/13h00-20h00), Thursday (7h00-08h30/13h00-23h00), Friday (7h00-08h30/13h00-20h00), Saturday (11h00-19h00), Sunday (11h00 – 19h00)
Access via public transport: Bibliothèque François Mitterrand (M14)
The future activities in the coming years
Swimming in the Seine River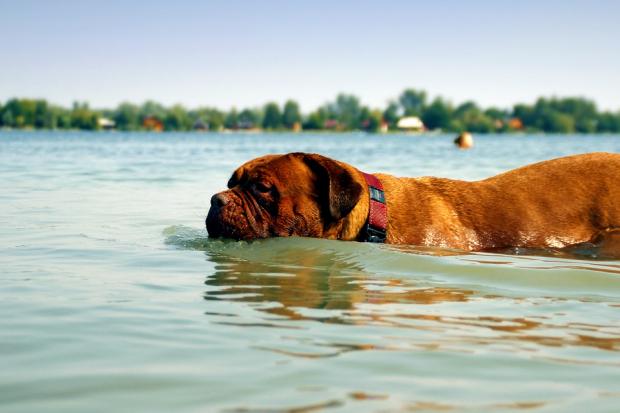 With or without your small buoy, you can freely and legally take a dip in the currents of the Seine! Paris and the Atelier parisien d'urbanisme (Apur) recently listed 9 new sites likely to be swimming areas in the coming years. According to some people, "the pollutant concentration is below the thresholds which usually allow the bathing for 30-50% and for 5-10% of downstream time.
Thus, some days it should be possible to go swimming safely in the capital." Nevertheless, it will not be possible to bathe wherever we wish.
The giant paddle boat on the Seine River
A project of a giant floating fitness room fed by the energy of the users on machines should see the light of day. And yes, it will be with the sweat of your brow that the boat will move forward! But don't worry, it doesn't mean that if no one wants to pedal, you will stay stuck right in the middle of the Seine: solar panels will do the work for you if you need it. But if your energy is always there, why not go running with a tourist riverboat?

I aim to share my tips and recommendations for the beautiful country of France. My goal is to help you plan your next adventure, whether it's a weekend getaway or a once-in-a-lifetime trip. From finding the best hotels and restaurants, to discovering unique activities and sights, I've got you covered!