You are coming to France, and you're looking to do something rather cool, that is different from the classic holiday? You will be there for a short weekend or for several days and you want to make sure you don't get bored? We have selected some original ideas for you to spend your holiday in France!
1) Giant Zip-line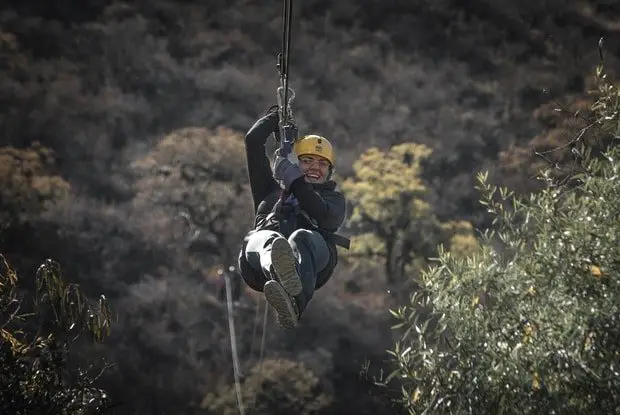 A fan of mountains and thrills, and you have always dreamed of flying? Then the giant zip-lines are made for you! You will find them in many places in France, but here are the 5 most famous:
Average price: around €35/person
2) Street Art City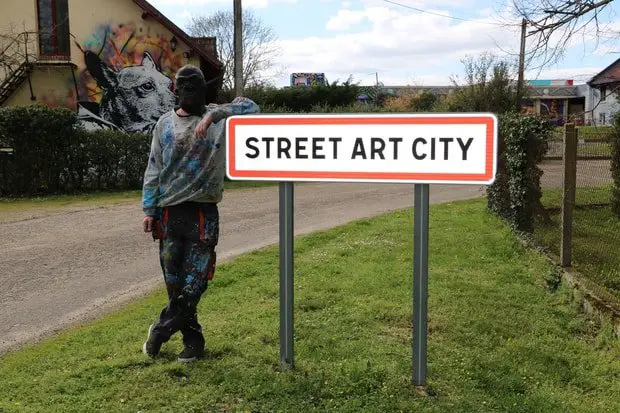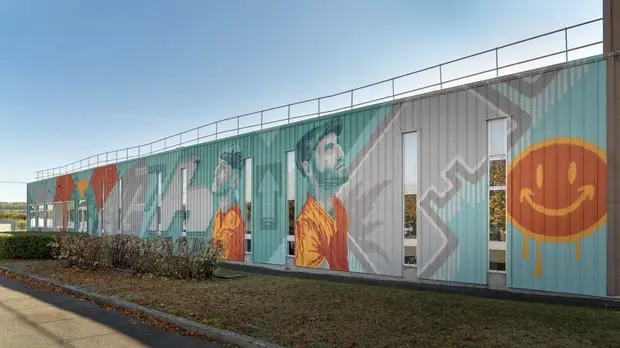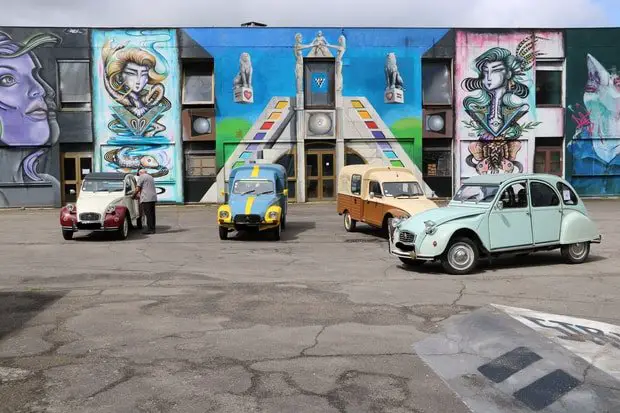 Spend an exceptional day in the "city" of art located in the heart of the Allier department near Lurcy-Lévis.
Open from the end of March to the beginning of November, this place will welcome you to discover all the artwork where the identity of the artists remains faithful to each of them and where you will be amazed at each building and each monument. The artists working on this site come from all over the world.
This place, which seeks to be the ambassador of Street Art, will certainly give you the impression of being somewhere else. There are more than a hundred outdoor murals and indoor artworks made by approximately 310 artists selected to bring excellence to Street Art.
Full visit price: €20 for adults / €10 for children under 16 years old.
More information on the website
3) A weekend at the Spa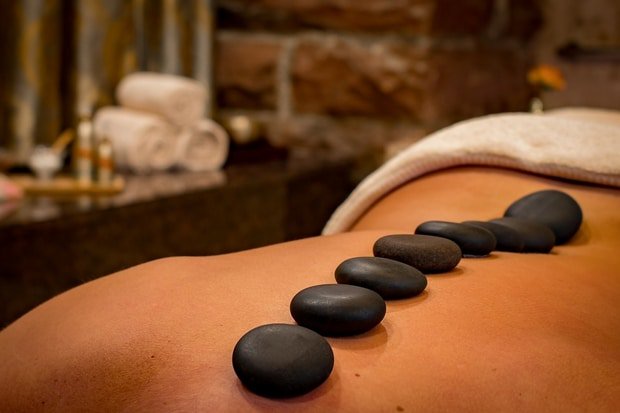 To relax, what could be better than spending a relaxing weekend at the Spa? Thalasseo is the leading pleasure/wellness travel agency in France and offers many spa weekends in France (website in French) and abroad.
It is possible to go to the seaside, to the mountains, to the countryside, to exceptional places. You can choose whatever type of stay you would like to enjoy from these different options:  Thalasso, Slimming and Detox, Pre & Post-natal, Massages & Relaxation, Beauty & Anti-Aging.
4) Postman Cheval's Ideal Palace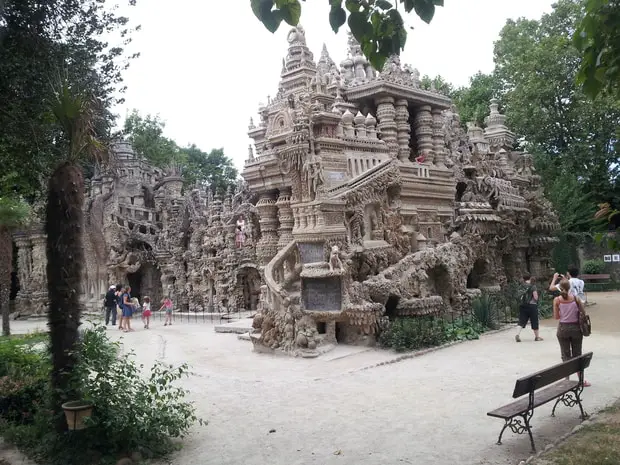 If you are curious and looking for a rather unusual place to see, here is a rather surprising palace: the Ideal Palace of the postman Cheval. And yes, it is indeed located in France and not in Asia or any other distant country.
Ferdinand Cheval, a postman, spent 33 years of his life building this palace in his garden after hitting a stone of strange texture and shape. Every day, during his mail delivery tour, he would pick up stones with his wheelbarrow that he would take home to build this masterpiece.
Once this work was finished, he also built his own tomb in the same way as the palace.
Individual fees:
Adult: €8
Child: €5
Reduced: €6
Audioguide on request: €2
More information on the website
5) Free Fall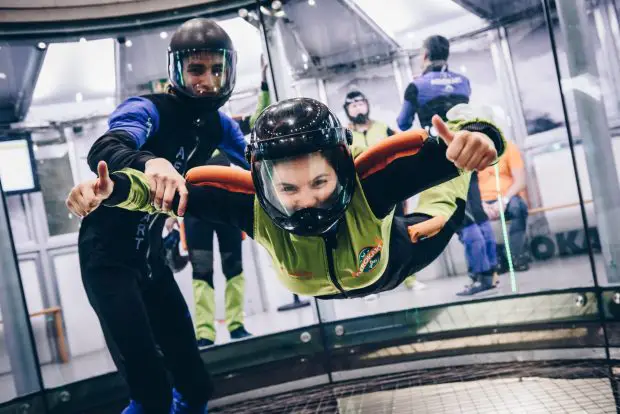 You are going to take a jump using a parachute and you want to get ready for that? Or have you been hesitating and want to do some 'research' before making a decision? It is possible for you to simulate a free-fall jump!
This concept was developed by French engineers and architects. It is a system based on a vertical wind tunnel. An instructor will be there to guide you and prepare you for this new experience which will last about two minutes (plus two and a half minutes).
Go to the aerokart in Argenteuil at the following address: 199-203 route de Pontoise, 95100 Argenteuil.
Adult fee: from €54.
Children's fee: from €50.
More information on the website (website in French)
6) Spend the night in a cider barrel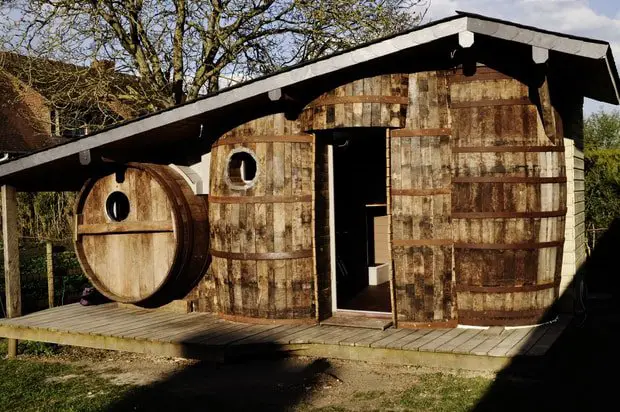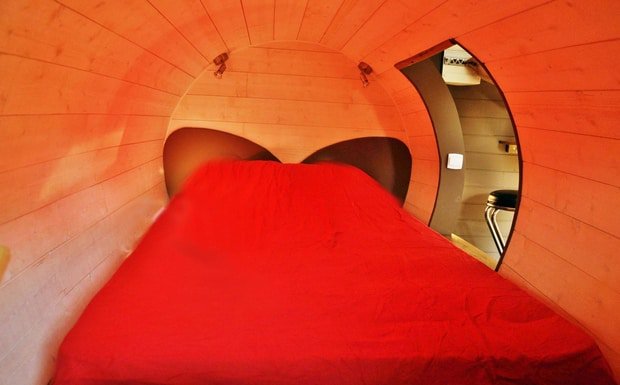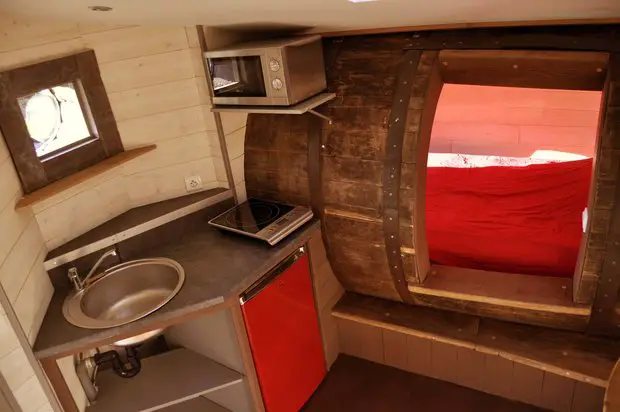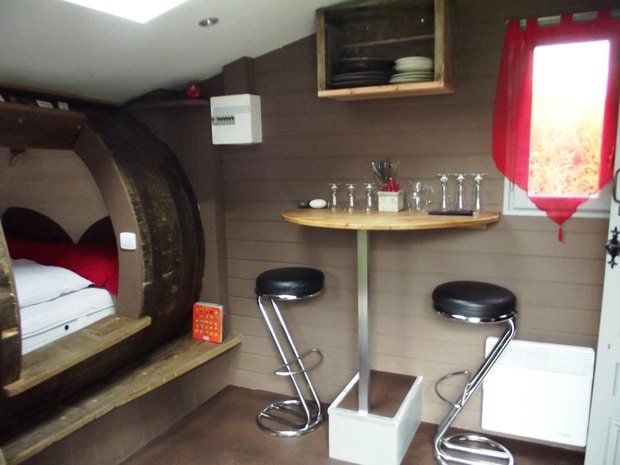 You read correctly, it is possible to sleep in a cider barrel in Normandy. Gîtes et Tonneaux de La Linière invites you to spend the night in a small 18m² studio created from cider barrels. You have all the necessary comfort: a double bed, bathroom, coffee machine, and heating.
It is possible to have barbecues or play table tennis, but if you want to go for a ride then you can also rent a bike at the Bed & Breakfast.
On request it is possible to have a continental breakfast.
Located 25 km from Deauville station.
Address: 964 Rue De La Bigrerie – Les Monts Beaudoin, Fiquefleur-Equainville, France, 27210
To book a night, you can go here
7) Swimming with Dolphins
678 Avenue de la Mer, 06210 Mandelieu-la-Napoule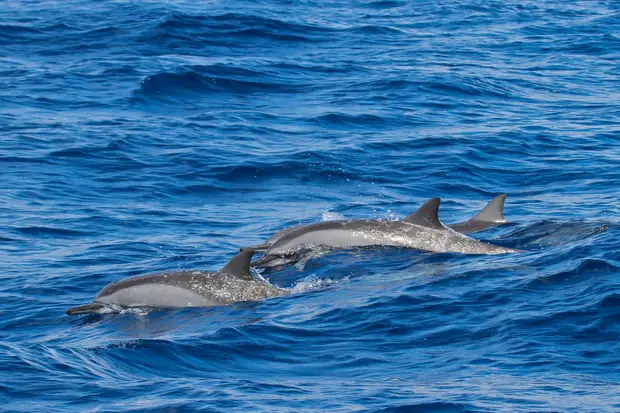 You can make your dream of swimming with dolphins in the Mediterranean sea come true with Swim with Dolphins, a company located in the south of France, a few kilometers from Cannes. In addition to dolphins, you can also observe other marine mammals during this underwater experience.
Two formulas are available, each with two options. For each formula you can choose either to go swimming with the dolphins or to observe them from the boat. One formula offers you a day trip, and the other one a 6-hour trip.
Price:
– from €144 for a spectator.
– from €210 for a swimmer.
More information on the website
8) Safari Lodge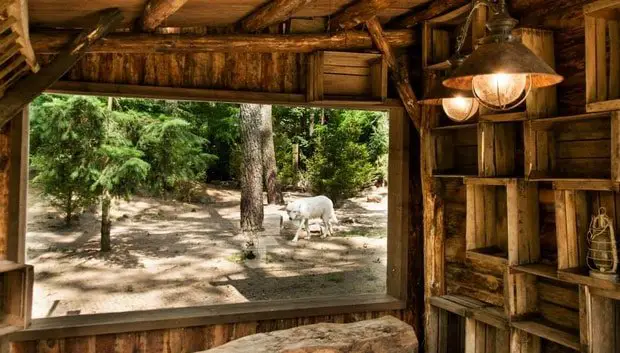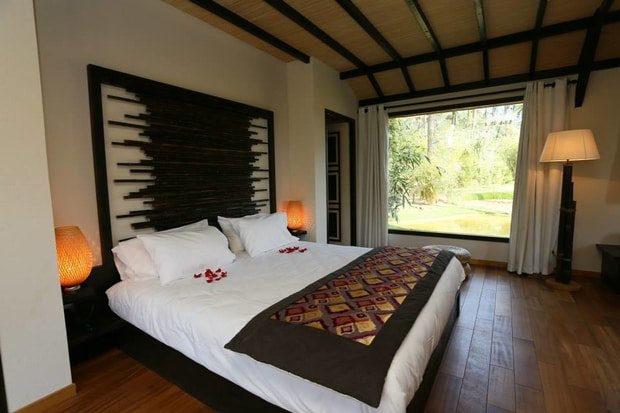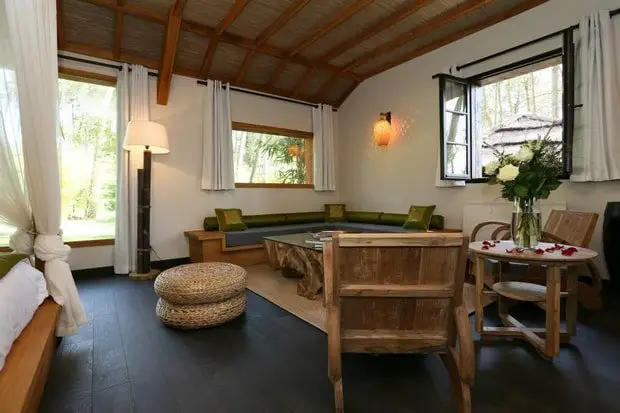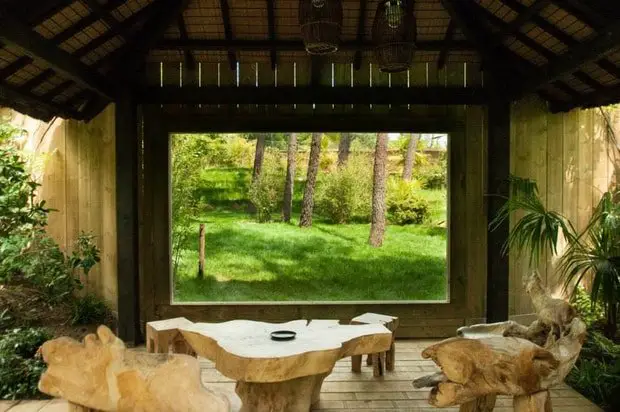 Do you want to sleep among the big cats, or at the North Pole, face to face with animals from all over the world? The Zoo de la Flèche offers you the opportunity to visit its park and stay one night in the middle of wild animals.
Several universes are available such as "Malgache Universe", "Asia Universe" or "Wild Artic Universe", for example.
It is undoubtedly an exceptional place to spend an incredible night where you can admire the animals as close as possible to their habitat and hear them.
Prices start from €209 per person for 1 night/2 days.
More information on the website (website in French)
9) France Miniature
Travelling through France in one day is now possible. Indeed, a park has been created and takes the form of our beautiful country in a miniature version.
You will be able to discover all the essential places and monuments of France. The monuments or villages represented are mainly those classified as "UNESCO World Heritage Sites", but you will find some that are typical of each region and their traditions.
Interactive experiences will entertain your visit as well as 8 attractions for younger and older visitors.
Picnic areas are located in the park to accommodate visitors.
Price: from €17.
More information on the website (website partly in English/French)
10) Have Dinner in an Igloo
In Savoie, enjoy the chance to dine in… an igloo! Located in a ski resort in Avoriaz, this all-white restaurant is really in an igloo. A magnificent view of the cliffs of Avoriaz is possible outside this restaurant.
Your dinner schedule will start from 7pm and end at 10pm. This restaurant is open from mid-December to the end of March.
On the menu: three cheeses Fondue, a platter of cold meat cuts, dessert of the day with drinks.
Price: from €49 (€29 for children under 10 years old)
More information on the website
11) The Waterfall Tuffs
Nestled at the bottom of the Jura in Bresse, a small cave and its waterfall will amaze you with all the surrounding nature. La Cuisance river feeds this waterfall, whose source is located in the heart of the Planches, digging numerous cavities in the tuff, the rock from which the waterfall is made.
Various ponds are accessible by taking a hiking trail and a footbridge.
It is the ideal place to spend a good time with your family.
If you are a fan of selfies or photography, don't forget to take your camera out: this is the perfect spot for it!
More information on the website
12) Ochre Trail
For a total change of scenery and to almost feel like you are in Colorado: visit the Ochre Trail! From yellow to purplish, this path is the result of erosion and transformation by humans. Two paths are possible, offering visits of 30 or 60 minutes. Of course it is possible to stop and spend a good time contemplating this magnificent landscape.
All along the way you will find information signs with details on history, geology, flora, the ochre massif, etc.
Apart from the trail, you can also visit the small village of Roussillon, which is very beautiful with its orange-coloured houses, small alleys and atypical passages. The village also offers beautiful views of the rest of the village and the surrounding landscape.
Price: €3/person.
Parking: €2-3 per day.
More information on the website

Advice, best plans, great places; I will help you in your search for trips, activities, hotels and restaurants. Whether it's for a walk, a weekend, an afternoon or merely to find a trendy place to eat, I can give you all the pointers you need for your endeavor. Just follow the guide!