You think everything is closed in Paris on Sundays? Well, it's not! Museums, parks, indoors or outside activities, Paris will surely offer you a solution to light up your day. Here are some ideas of things to do that should inspire you.
1) Museums
Whether it is art, history or architecture, Paris is full of museums of every kind (click the link to check my article to help you pick a museum that fits you best).
Paris offers an important bonus by allowing access to most of the museums on Sundays.
And that's not all!
Some are free every first Sunday of the month, between October 1st and March 1st.
The huge, famous and unmissable Louvre is a must-do during a trip to Paris; and it is free every Sunday of each month, from October to March.
There is also the Picasso National Museum, the Musée d'Orsay, and the Quai Branly Museum. You have a lot to visit!
To see all the free museums in Paris every first Sunday of each month, you can click on this link.
Idea #1: Louvre Museum
Address: Rue de Rivoli, 75001 Paris
Hours: from 9 am to 6 pm
Prices: Free on the 1st Sunday of each month from October to March, otherwise on-site price and online price: 17 €.
Access via public transportation: Line 1 and 7 Palais-Royal/Musée du Louvre station, line 14 "Pyramides" station.
>> Louvre Museum: Info & Tickets <<
Idea #2: Grévin Museum
You are tempted by something more original?
We advise you to visit the Grévin museum where you can explore different worlds and discover the art of wax through the statues of many celebrities.
Address: 10 Boulevard Montmartre, 75009 Paris
Hours: 9.30 am to 7 pm
Prices: 20-25 € per adult and 16-18.50 € per child.
Access via public transportation: Lines 8, 9 and 3, Grands Boulevards/Bourse station
>> Grévin Museum: Info & Tickets <<
2) Disneyland Paris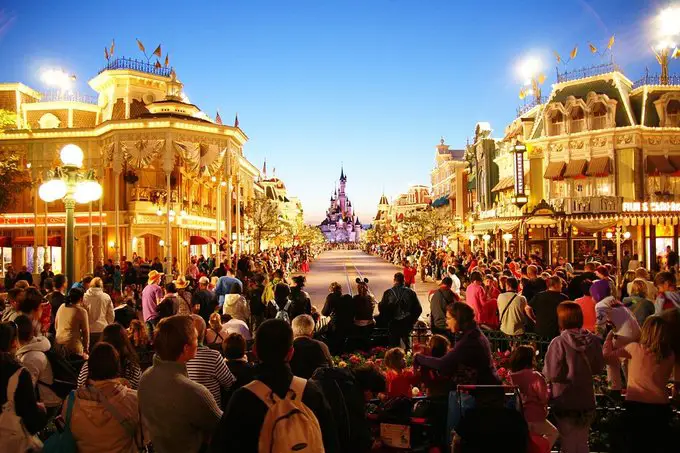 If you are more interested in magic, wonders and dreams, you can enter the wonderful world of Disneyland.
This magical universe was built in 1989, and the park opened in 1992.
Mickey, Minnie, Donald, and all princes and princesses, and even villains from your childhood, are ready to welcome you and give you a special and unforgettable day.
From Sleeping Beauty's Castle to the world of pretty dolls of "It's a Small World" or Space Mountain, you will travel through incredible realms.
Address: 77777 Marne-la-Vallée
Hours: 10am to 7pm for both parks
Prices: 64 euros per person for the 1-day/1-park pack and 84 euros per person for the 1-day/2-park pack
Access via public transportation: RER A, gare Marne-la-Vallée/Chessy
>> Book your tickets <<
3) Cruising on the Seine River (With or Without a Boating License)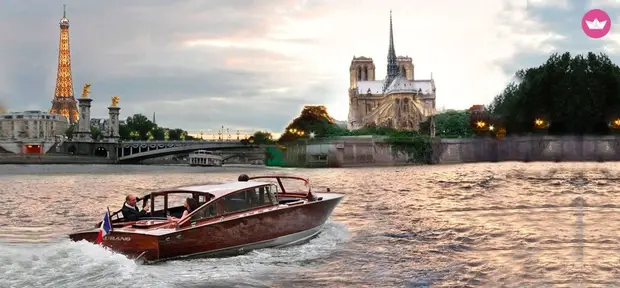 Click & Boat is a service which allows you to rent boats from individuals anywhere in France and in Paris.
Individuals are offering to rent their boats to cruise on the Seine river. You will have a wide choice between big or small boats, with or without an engine, requiring a boating license or not, and even the possibility to have a captain piloting the boat for you.
A unique experience to discover Parisian monuments from the Seine river, enjoying the peace and quiet of your boat.
On the website, you can check prices and book a boat very easily. There are many types of boats: simple motorboats, but also some more fun like barbecue or party boats.
4) Manoir de Paris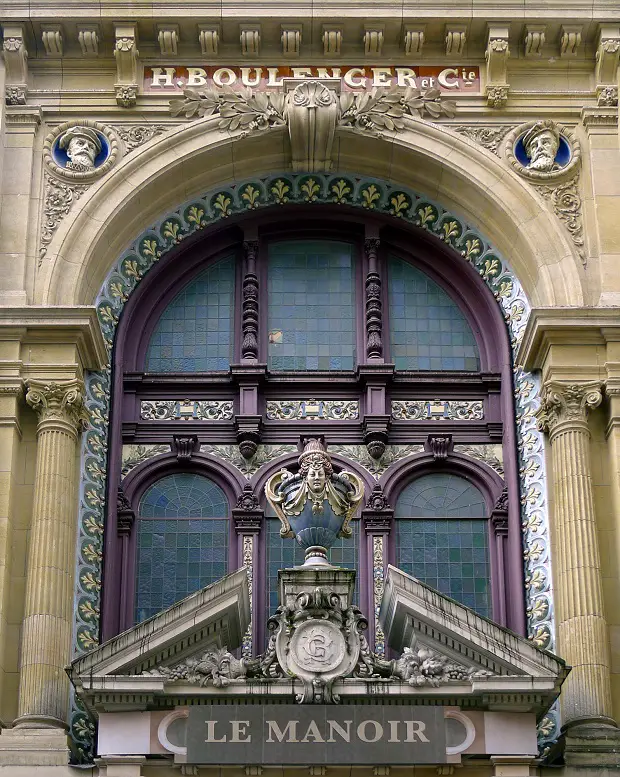 This is the first haunted show in France which offers an interactive journey that stages about twenty Parisian legends on 3 different levels.
Created in 2011, the Manoir de Paris reserves a terrifying adventure for you within its walls.
Come and conquer your fears and confront the monsters from the criminal legends of Paris.
You can find out the dark secrets of the city of lights and, for the braver ones, learn more about the sewer crocodiles, or even on the Phantom of Opera.
Gather your courage and walk around hallways full of scary creatures that will not hesitate to give you a cold sweat.
So hang on tight and live a bloodcurdling experience.
Address: 18 rue du Paradis 75010 Paris
Hours: 3pm to 7pm
Prices: 29 euros per adult and 20 euros per child under 16.
Access via public transportation: Line 7 Poissonnière station, Line 8 and 9 Bonne Nouvelle station, Line 4, 5 and 7 Gare de l'Est station.
Accessible to people with reduced mobility.
5) Parc Astérix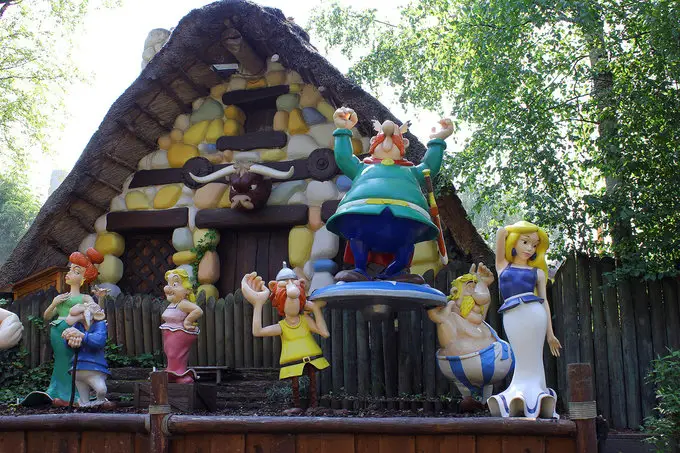 Opened in 1989, the Parc Asterix gives life to the famous characters of the French-Belgian comic of René Goscinny and Albert Uderzo.
Vikings, Roman Empire, Gaul, Ancient Greece, and even Egypt, the renowned Gauls will leave you with a feeling of awe and give you thrills.
Whether it's the dolphin shows, meetings with your characters, the roller coasters … there is something to suit all tastes. Go meet your favorite druid and make some potions!
Address: Parc Astérix, 60128 Plailly
Hours: 10am to 6pm from April to November (remember to check the exact dates)
Prices: 51 euros per adult and free admission for under 12s
Access via public transportation: RER B, Gare Charles De Gaulle
>> Book your tickets <<
6) Saint-Ouen's Flea Market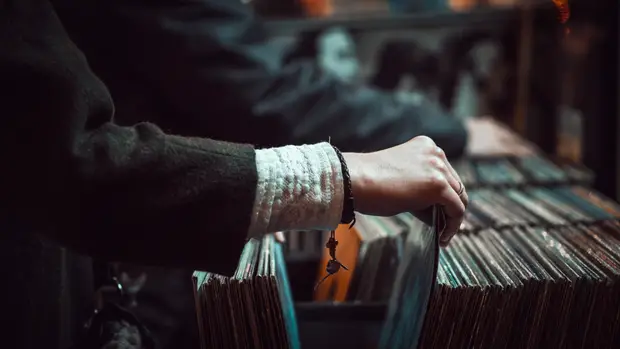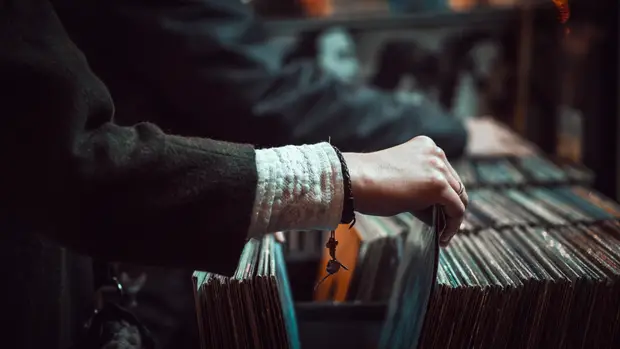 If you want a calmer activity, if you love antiques or if you want to search for cheap goods, the Saint-Ouen flea market is the place you need to go to on a Sunday afternoon.
Recognized as a "Zone for the Protection of Architectural, Urban, and Landscape Heritage (ZPPAUP)", it has a special atmosphere.
It's the biggest flea market in the world, so you will most likely find something you like.
Come and enjoy yourself walking through these antiques.
Address: 124 rue des rosiers, 93400 Saint Ouen
Hours: 10am to 6pm
Prices: Free
Access via public transportation: Line 13, Garibaldi station, line 4 Porte de Clignancourt station
7) St. Denis Market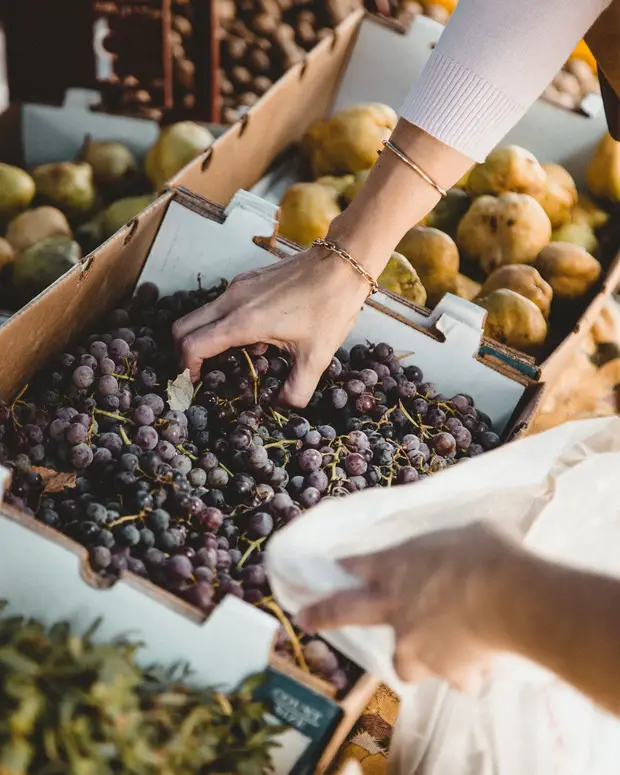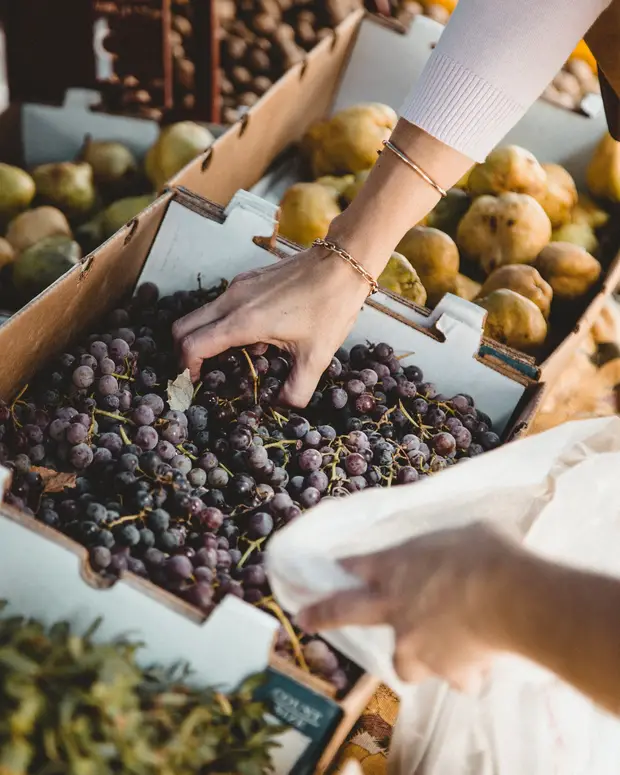 Let's keep talking about markets but with a total change of scenery. For a Sunday, we advise you to go to the St. Denis market.
This makes it one of the largest markets in Île-de-France and the Paris region, with plenty to do for families among the varied and diversified stalls.
You can change the mood and enjoy exotic products from many parts of the world, such as Southern Europe, North Africa, the West Indies, or Africa.
With more than 300 stalls over 3 areas, you will have a wide choice in front of you.
Address: Marché de Saint-Denis, place Victor Hugo, 93200 Saint-Denis
Hours: 7:30am to 1:30pm
Prices: Free
Access via public transportation: Line 13, Basilique de Saint-Denis station
8) Aquarium de Paris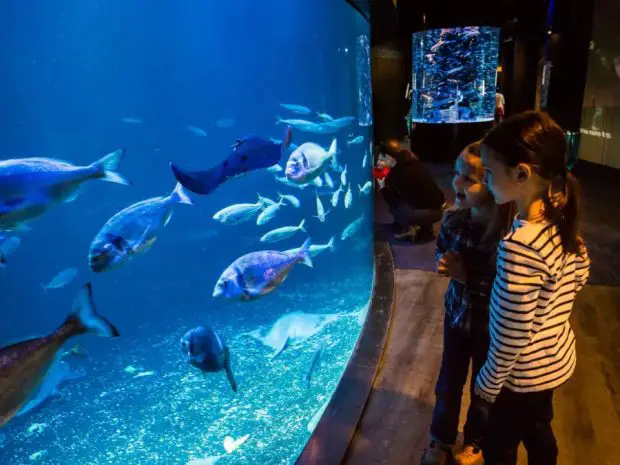 What about going to the aquarium on Sunday? With your family or your friends, this outing will please everybody.
You can attend multiple activities like the informative presentation of the aquarium, the mermaid shows…you won't get bored.
The Aquarium of Paris has Europe's biggest Medusarium and is divided in 6 geographical areas which enables you to discover most of the sea life. Children will love stroking Koi carps!
With its 38 great sharks from 4 different species, you're going to walk out the Aquarium mesmerized.
Address: 5 avenue Albert de Mun 75016 Paris
Hours: from 10 am to 6 pm
Prices: from €13.50 to €17.50 for children from 3 to 12, and from €19.50 to €24.50 (tickets are cheaper when bought online)
Access via public transportation: RER C Champs de Mars station, line 9 Trocadéro station and Iéna station, line 6 Trocadéro station
Accessible to people with disabilities.
Booking and additional information (in French)
9) Sunday Shopping in Paris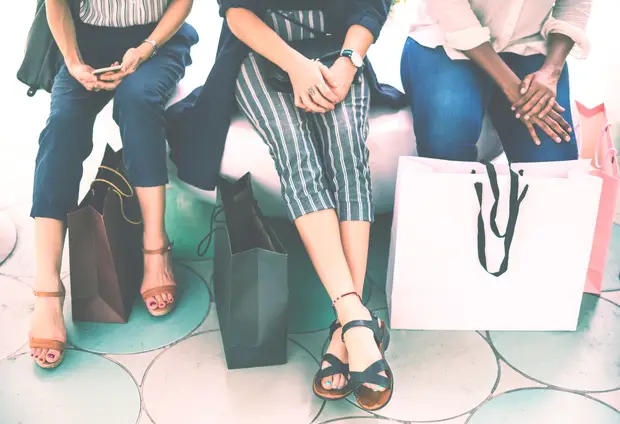 Because Sunday is also the day of the week when you have enough time to go shopping, it is quite possible in Paris – which has the advantage of being a big city and therefore having shops open even on Sundays.
You can go to the Champs-Elysées where the most famous luxury brands are open on Sundays. you can always spend more.
You can enjoy shopping in the most beautiful avenue in the world on any day.
You can also visit the Galeries Lafayette (French website) and the Printemps Haussman on the Boulevard Haussmann, where you will still have the opportunity to buy from leading luxury brands.
For smaller budgets, you can stroll under the Canopée des Halles (French website) where the shops are also open on Sundays from 11am to 7pm.
Similarly, the Palais des Congrès (French website) and the Beaugrenelle center are open at the same time.
Finally, let's mention the Bercy Village, a former wine market, open from 11am to 9pm, or the Carrousel du Louvre which is open from 10am to 8pm.
In short, anything is possible!
10) Pottery Workshop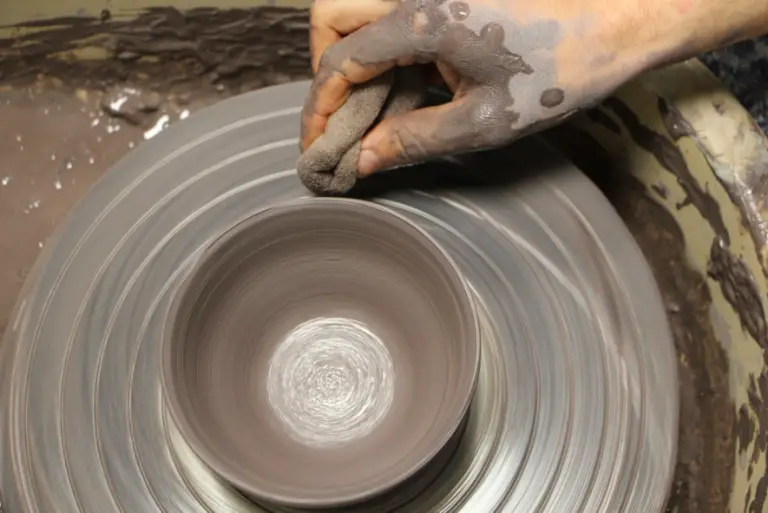 This is an original and romantic activity that will bring out the artistic soul buried deep inside you.
In 2 hours you will learn all the basics of pottery on wheel (the rotary machine).
On the program, you will find the creation of two pots (with which you will obviously leave).
Information and Booking (site in French)
11) Initiate yourself to ceramic creation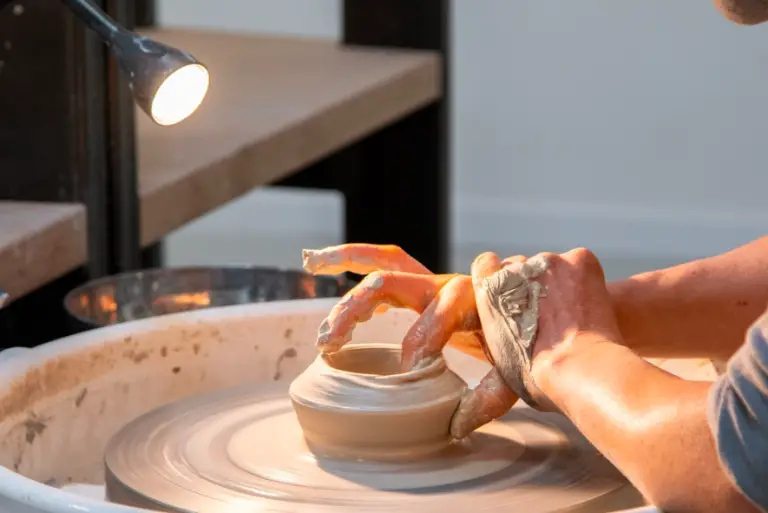 Come and take a soothing, calm and refreshing break with Pierre-Antoine, a ceramic artist.
In a luminous place far from the hustle and bustle of the city, you will learn all the tricks of the trade and learn how to make all kinds of bowls, plates, cups and more.
The workshop is open on some Sundays, so don't miss the opportunity.
The little extra: you can pick up your creations a few weeks later when they come out of the kiln.
Information & Booking (site in French)

12) Strolling around the Bois de Boulogne and Vincennes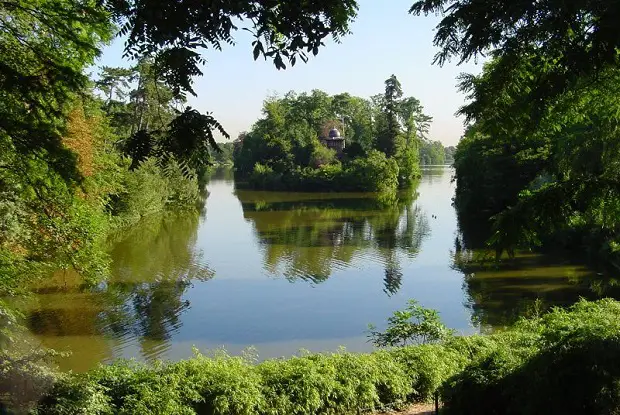 On Sundays, you can also get re-energized in the countryside through a good picnic, enjoying the woods while lying on the grass, or walking in the forest.
There are many activities that will please the whole family, whether you are young or old.
The Bois de Boulogne is the ideal place to go for a walk in the forest.
Come and cycle, stroll around the forest which once was a hunting ground for the King of France, or take a horseback ride if you are an experienced rider (or you can simply learn).
You can even visit the Jardins d'Acclimatation, the Serres d'Auteuil Gardens and the Bagatelle Park (French website).
Access via public transportation: Metro stations: Porte-Dauphine, Porte-d'Auteuil, RER stations: Porte-Maillot or Avenue Foch
Similarly, and quite different from the Bois de Boulogne, the Bois de Vincennes (French website) is also a perfect place to enjoy a little greenery.
Why not rent bicycles, go for a walk in the forest, enjoy a picnic, take a boat ride or go on a pony ride?
Access via public transportation: Line 1, Château de Vincennes station
13) The Paris Zoological Park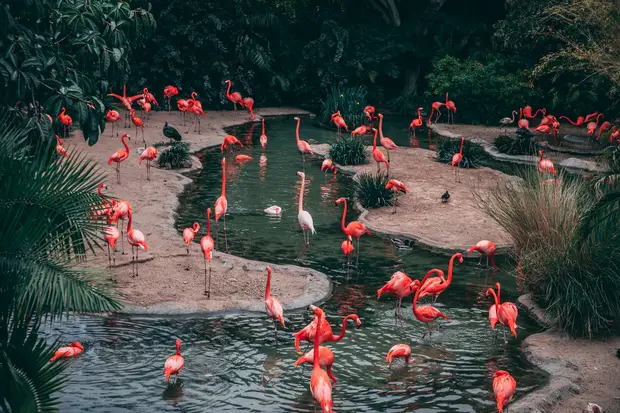 Located in the 12th arrondissement of Paris, the Paris Zoological Park has more than 180 species and in excess of 2,000 animals for the pleasure of both young and old.
You can go travel the world through these animals.
The Paris zoo is divided into biozones and the species follow their natural climates in greenhouses, such as the ones in Madagascar or Amazon-Guyana biozone.
You can even watch the animals being fed (if you arrive at the right time), take a discovery tour or act as an apprentice caregiver.
There is something for everyone and also lots to amaze you.
Address: Avenue Daumesnil, 75012 Paris
Hours: 10am to 5pm until March 30th (winter schedule), 9:30am to 7:30pm from March 31st to April 30th (spring schedule)
Prices: 20 euros per adult, 15 euros per child
Access via public transportation: Line 8 Porte Dorée station, line 1 Château de Vincennes station
14) Laser Game and Paintball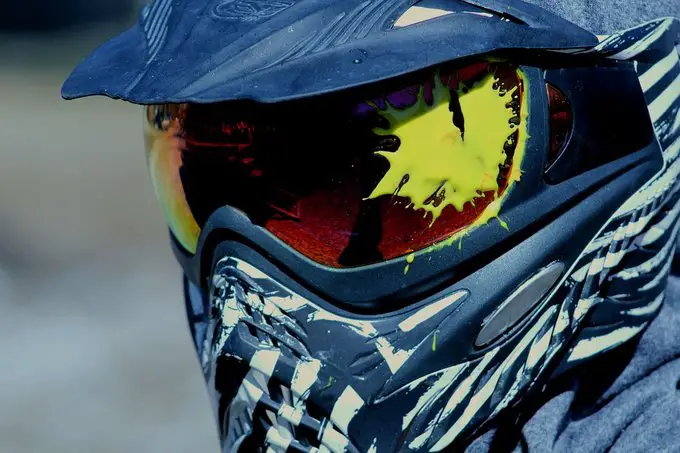 If you are craving a labyrinth while chasing after an opposing team, this laser game was created for you.
Alone or in a team, you will be fitted with an electronic vest and a laser gun.
You'll have to find your opponents and shoot their target to win points.
During a 20-minute session, you can put yourself in the shoes of an agent and search your opponents.
So suit up and go!
Address: 75014 Paris
Prices: 11 euros
Access via public transportation: Ligne 4 Mouton Duvernet
There is another possibility.
This game is a sport that arrived in Europe at the end of the 80s and has spread all over the world.
The principle is simple: you'll have a gun full of paint bullets. Split into two separate teams, you'll have to confront each other to get the flag of the opposite team.
To do that, you'll have to chase after your opponents and mark them with your color.
Address : Bonneuil-sur-Marne (94)
Prices: From 47€/person
Booking & Info (in French)
Address : Mareuil-lès-Meaux (77)
Prices: From 25€/person
Booking & Info (in French)
15) Koezio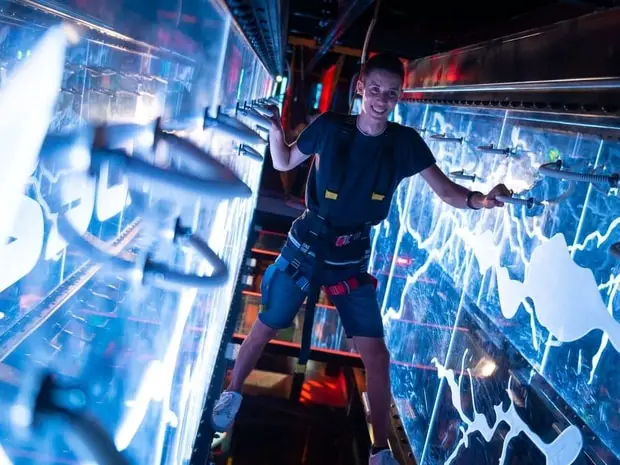 Koezio is a training area for special agents that combines real, virtual, physical and tactical elements.
Do you want to become the next James Bond?
You just have to train and protect the values of team cohesion, mutual aid, and trust.
You'll have to succeed in your mission by going through different districts with the help of your team.
With labyrinths, climbing routes or indoor high rope courses, you'll have to overcome several challenges to get to the end of your mission.
Address: Parc de Paris Nord-Cergy: 11 avenue de la plaine des sports 95000 Cergy
Hours: 10am to 6pm
Prices: 29 €
Access via public transportation: RER A, Cergy Saint-Christophe station
>> Information & Bookings <<
16) Escape Game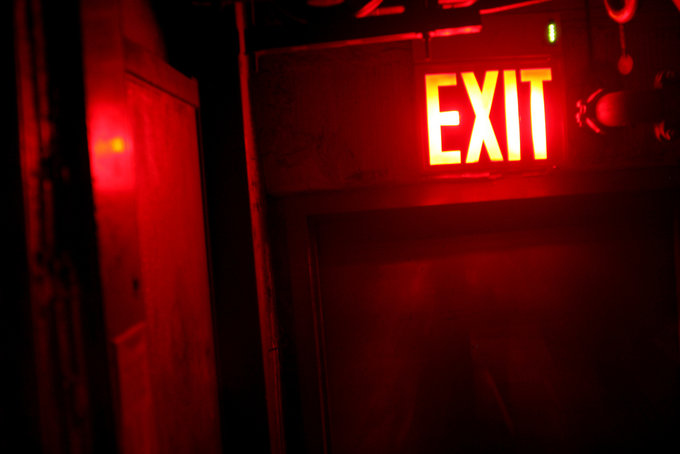 Paris is the town that owns the most escape game rooms in France.
An escape game is a full-sized game which consists of… escaping a room (I bet you'd never have guessed it). The concept first appeared in France in 2013.
Sci-fi, burglary, prison, or even investigation, this game offers you a huge assortment of universes.
During 60 minutes, you'll put yourself in the shoes of an investigator to solve riddles, find keys and handle objects to escape from the walls you are stuck within.
Whether you are in a psychiatric hospital, prison, bunker, wonderland, or entombed with mummies, the question is the same.
Can you escape?
In order to do that, let the Sherlock inside of you express itself!
Here are some of our favorite escape games in Paris:
17) Treetop Adventure Course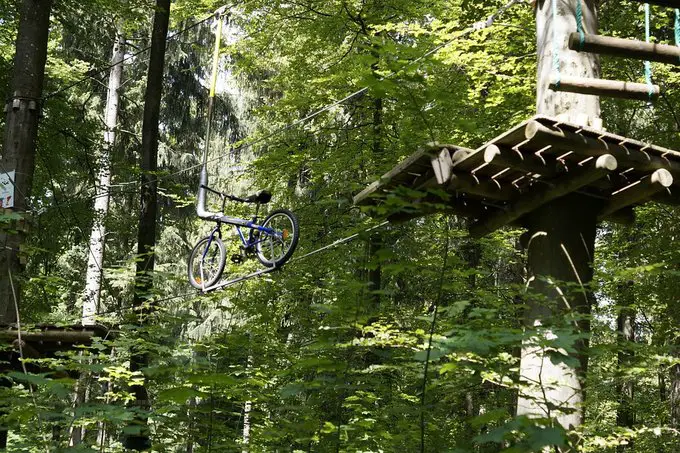 Test your skills and your agility in a high ropes course and live a great adventure.
Fitted out with a belt and a harness, you'll have to follow a course in the trees, cross bridges and use a zip line.
You'll have all you need to give you thrills in the heart of natural green space. Some facilities also offer other activities if you're afraid of heights, such as archery, sumo wrestler fights or even canoe rides. So join the tribe of Tarzan or the marsupilami's one.
Here are two of our favorites in the Paris region :
Address: Chaville (92)
Prices: 9€ – 28€
Réservation et informations complémentaires (in French)

Address: Bièvres (91)
Prices: 14€ – 24€
Réservation et informations complémentaires (in French)
18) Intripid Challenges
Do you want your Sunday to be a day full of unexpected developments? Intripid (French website) challenges were created for you.
You'll be surpassing yourself through challenges, fun and laughs.
Let your most crazy mind speak for you and become an Intripid.
Accompanied by a referee, you'll walk around the streets of Paris and accept about ten challenges.
In bars, restaurants and other interesting places, the partners of the Intripid team will welcome you to overcome several trials.
Eat insects, fight as a sumo wrestler, become a barman, find a logo tagged with a waterproof spray… a great number of different challenges are offered.
Address: Rue Mouffetard, 75005 Paris
Hours: 2pm to midnight
Prices: From 25 euros per person
Access via public transportation: Line 1, Gare de Lyon station
19) Plays, Shows and Movies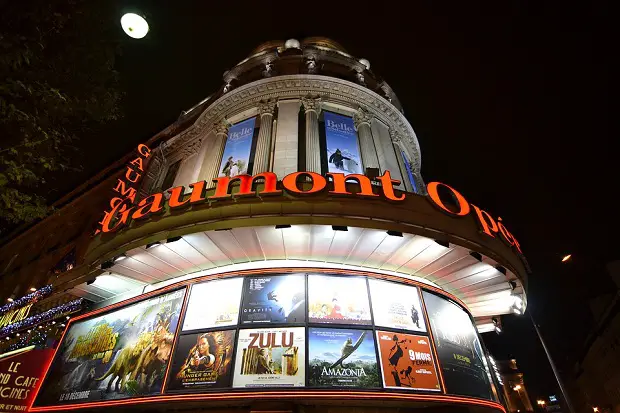 Paris is a city full of theaters and other performance halls.
With a little planning, you can take a break from all the tourist activities and enjoy a play or a performance.
Whether it is classic or contemporary theater, you'll find what you're looking for.
Be tempted by other shows, such as one-man shows, musicals, or orchestras.
The great halls of Paris welcome numerous performances.
But please be aware that you may have to make a reservation to enjoy some of these entertainments.
You can also choose a simpler activity to organize, and go to the movies. Gaumont, Mega CGR, Mégarama, UGC are options – all allow you to access their cinema to watch a film.
With your friends, family or even with your lover, enjoy huge screens and discover the latest movies, why not try auteur cinema?
If the weather is problematic, check our article on what to do in Paris on a rainy day.

I aim to share my tips and recommendations for the beautiful country of France. My goal is to help you plan your next adventure, whether it's a weekend getaway or a once-in-a-lifetime trip. From finding the best hotels and restaurants, to discovering unique activities and sights, I've got you covered!