Are you dreaming about a superb wedding photo album? The City of Love is full of wonderful places to immortalize the best day of your life! We listed the most beautiful spots of Paris in order for you to keep unforgettable memories of this unique moment.
1) Pont Alexandre III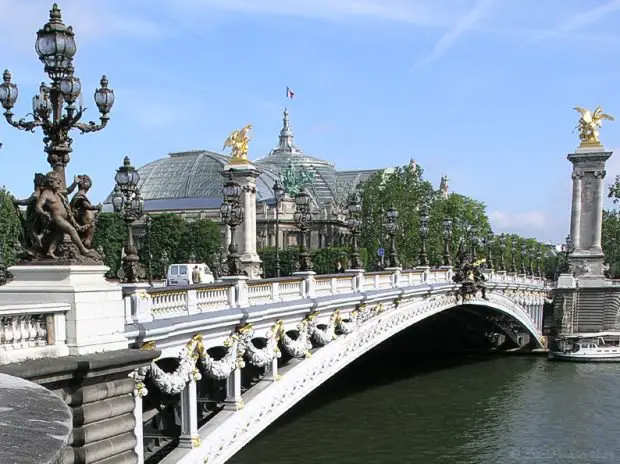 This 103m-long metal bridge was inaugurated during the 1900 World Fair in order to symbolize the Franco-Russian friendship established after the signature of a treaty between the Emperor, Alexander III, and the French president at the time, Sadi Carnot.
Ranked among the Monument historique since 1975, this bridge attracts a lot of people, especially those who have seen it in several films which used it as scenery, such as "A Very Long Engagement" or "Midnight in Paris".
Its 32 bronze candelabras light up at night and make this bridge one of the most beautiful bridges of Paris. The candelabras were made by the same establishment which did the monumental chandelier of the Palais Garnier.
You will be able to observe several decorations all along the bridge, such as incised coppered sculptures which represent nymphs or four gilt-bronze statues of Fame on the top of the four pylons at each end of the bridge.
In any case, the Pont Alexandre III is a gorgeous place to take your wedding photos, day and night.
2) Parc Monceau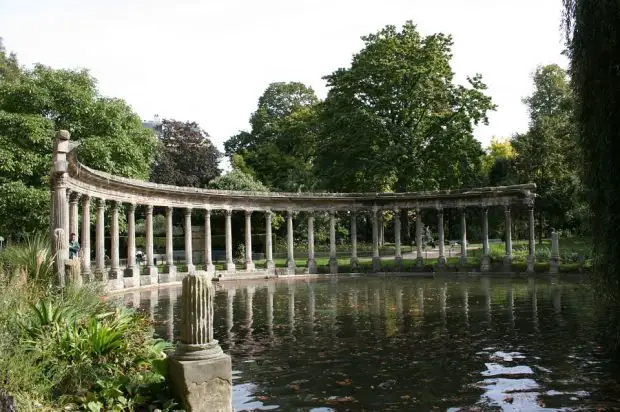 This park, located in the 8th arrondissement of Paris, is famous for Parisians as well as for tourists. It is a perfect spot to take wonderful wedding pictures.
The Duke of Chartres wanted this place to be a garden of Illusion, blending settings of several periods and different regions of the world.
It is in this way that a fake Egyptian pyramid rubbed shoulders with a Roman Naumachia (a pond in which sea battle shows were represented).
You will also be able to take pictures at Maupassant's or Chopin's side if you want because the park is scattered with marble statues of famous writers and musicians such as Ambroise Thomas and Alfred de Musset.
This park even inspired the painter, Monet, since he made five paintings of Parc Monceau, but he is not the only one. George Braque and Gustave Caillebotte were also inspired by this place.
3) Tuileries Gardens
Created in the 16th century, the Tuileries Garden is one of the oldest French-styled gardens. Its name comes from the tile factories which stood at its actual spot.
Ranked among the Monuments Historiques, it is an integral part of the French daily life and always attracts more people.
The little pond in the garden ensures a perfect setting for your pictures. Indeed, with the French styled symmetry, you will have either a view on the Place de la Concorde or the Tuileries Palace. It's up to you!
For more charm, take your photos close to the Ferris wheel of Concorde. Day and night, its height (70m) and its looks impress people.
Several statues surround the garden, which are perfect for unique pictures with a French elegance…
4) Jardin du Luxembourg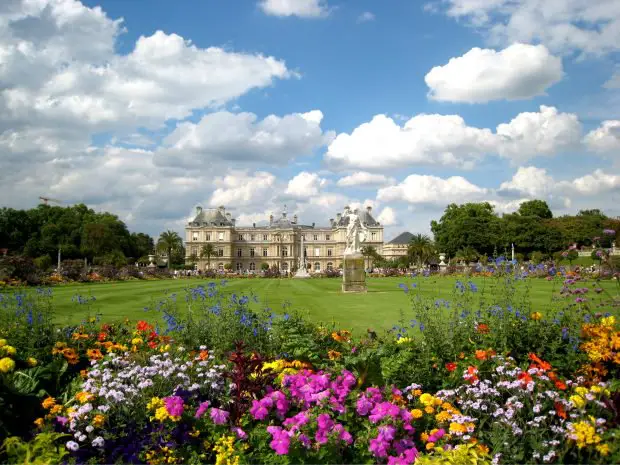 Located at the edge of the Latin district, this garden, inspired by the Boboli Gardens, was created in 1612 for Marie de Médicis. Its 25 hectares are divided in two parts: the first in a French style, the second in an English style, and between these parts, you will find a geometrical garden as well as a big pond.
You will also find a lovely orchard filled with old and forgotten varieties of apples, an apiary to initiate you into apiculture, greenhouses with a collection of orchids, each one more beautiful than the other, and finally, a rose garden.
If the gardens aren't sufficient enough, please also note that 106 statues are spread across the park, as well as the magnificent Medici fountain or the orangery.
So you have a large choice if you decide to install your camera in the Jardin du Luxembourg.
5) Pont de Bir-Hakeim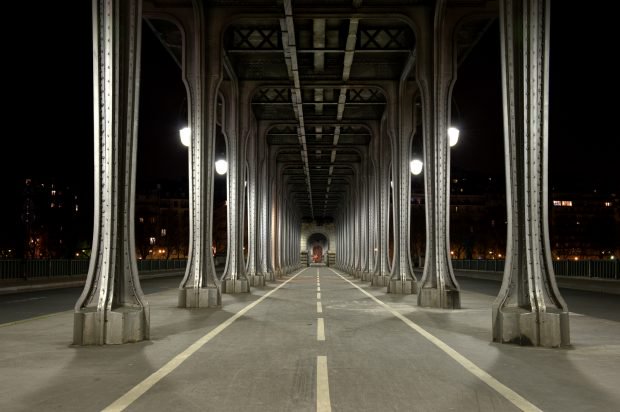 This bridge, built for the 1878 World Fair, is now the bridge with the most beautiful view of the Eiffel Tower, making it perfect to take your wedding pictures and to change your setting without changing your location.
Indeed, either you will be able to pose under the bridge, or under one of the arches of the building with the Eiffel Tower in the background.
We can assure you that those two options will make beautiful pictures.
The charm of that bridge stands in its visible metallic girders which make it original and photogenic.
A proof of its charm: several films were shot such as "Inception", "Last Tango in Paris", "Little Indian, Big City" and "Benjamin Gates and The Book of Secrets".
6) The Wall of Love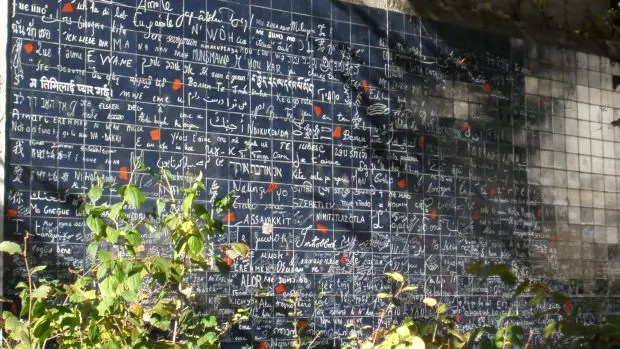 In 1992, Frédéric Baron got the idea to gather the words "I love you" in several languages, first asking his brother then his foreign neighbours. He obtained 1000 "I love you's" in more than 300 dialects and languages around the world.
He decided to put all these in writing together to reproduce them on a wall. He made his idea a reality by giving his work to an artist specialized in mural paintings.
What could be better than taking your wedding pictures behind the wall which celebrates love?
7) Cité des Fleurs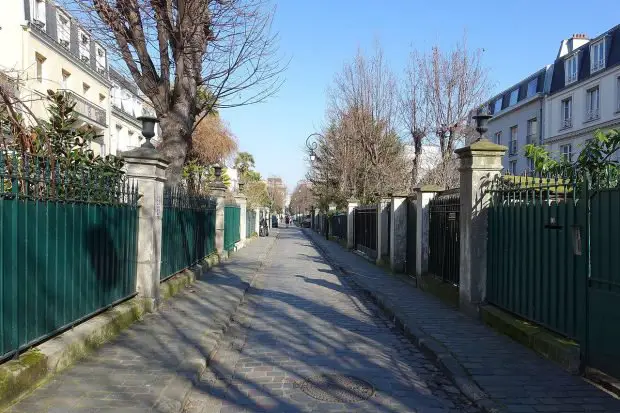 Located in the Epinettes district in the 17th arrondissement of Paris, this charming pastoral pedestrian street offers tranquility and a splendid setting.
This 320m long private road (dogs prohibited) is surrounded with lovely little houses with different styles but which are in perfect harmony.
Over the years, several artists lived there, such as Alfred Sisley or Lucien Fontanarosa and this is where Catherine Deneuve and her sister Françoise Dorléac were born.
Concerning the pictures, you will have a large choice of places to stop in order to immortalize your wedding. Not only the buildings are very elegant but nature is abundant, especially during warm days.
8) The jardin des serres d'Auteuil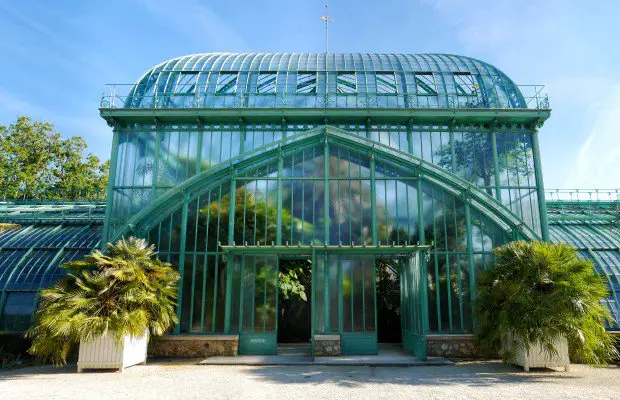 The Jardin des serres d'Auteuil forms one of the four poles of the Jardin botanique de Paris.
Created in 1761 and located inside the Bois de Boulogne, this garden is centred around a French-styled flower bed and five large greenhouses. It also has a rare collection of plants, trees, and birds, which will please the nature lovers. Indeed, the greenhouses have more than 6,000 plants divided into specific themes.
The palm greenhouse, a huge building which contains an aviary, is probably the best setting for your wedding pictures. Its glass structure and its shimmering-coloured plants will make a breathtaking finish.
If you prefer photos that are 100% natural, you can walk among the several gardens: Japanese, French, Mediterranean, or contemporary gardens each more beautiful than the other.
9) Saint Gilles square (when roses blossom)
This square is hidden between many apartment blocks of the 3rd arrondissement and is perfect for a concealed photoshoot, far from people and onlookers.
Although the square is less than 1000m², it remains lovely and will give highly romantic photos.
Indeed, this garden is beautified with climbing roses which bloom and reveal all the potential of Saint-Gilles Square during spring.
The garden isn't visible when you're in the street, you need to take a lane to reach it and benefit from a calm and private photoshoot.
10) Passerelle Simone-de-Beauvoir
The Passerelle Simone-de-Beauvoir is actually a bridge reserved for the "soft" means of transport.
This 304m long bridge hanging above the Seine is built with two curved lines which cross, with a contact lens-shaped structure at its centre.
The bridge becomes a real work of art at night by shining brightly, guaranteeing you magical photos. If you don't want to wait until nightfall, it's alright because the bridge is just as beautiful during the daytime with its original curved lines.
Its location just above the Seine, its tranquility and very unique shape will convince you to take some photos.

Advice, best plans, great places; I will help you in your search for trips, activities, hotels and restaurants. Whether it's for a walk, a weekend, an afternoon or merely to find a trendy place to eat, I can give you all the pointers you need for your endeavor. Just follow the guide!