You are leaving soon for France? We're sure that your travel will be unforgettable, but there may be unforeseen events. Sometimes you might miss a connecting flight during a stopover or you may have an accident. Unlike what many people may think, health care is not free in France. The cost of medical care can be high. How willing are you to take risks?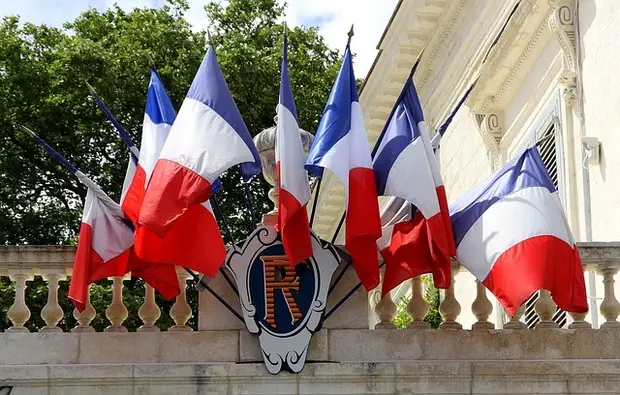 Credits : ©invitro
Summary:
What is travel insurance?
What are the potential risks of an accident?
How does the French health system work?
Who is concerned by travel insurances?
What are the most popular travel insurances?
What is travel insurance?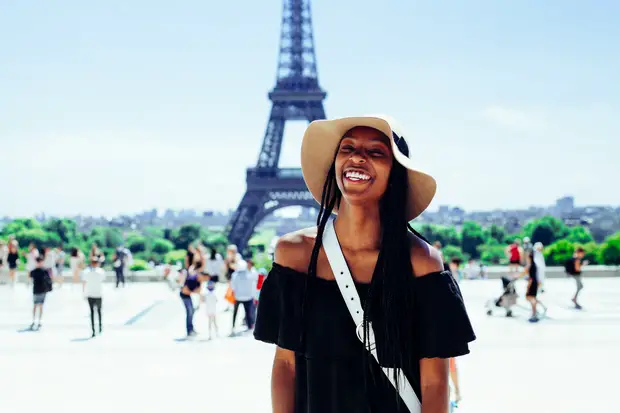 Credits : ©Atikh Bana
It is the way you protect your essential travel assets, including trip cancellation or interruption, medical expenses, your luggage etc.
Naturally, not all activities are covered by all types of insurance.
Take the time to read the insurance conditions carefully, and understand what is included and what is not.
What are the potential risks of an accident?
Always be careful when doing activities that involve inherent hazards, and make sure that your travel insurance covers these kind of activities.
Here are some examples of incidents that you might encounter:
Cancellation fees
Nowadays, good insurance is more important than it was before, because airlines and other travel services have pretty rigid cancellation policies.
For example, if you book a flight with an agent or a third-party agency, and not directly with the airline concerned, it may be almost impossible to obtain a refund or exchange for certain tickets; and you will have to call customer service, which does not always respond. Sometimes it happens that the person who answers your call does not speak your language. So then, you have no other choice than to send an email to customer service… Some tour operators deliberately make the customer wait for their refund, in order to make them change their mind.
Cover delays and missed departures due to a last-minute family emergency or work-related concerns, or any circumstances beyond your control, such as road accidents, illness, employment dismissal, death of a loved one, or some serious disease.
Lost or delayed luggage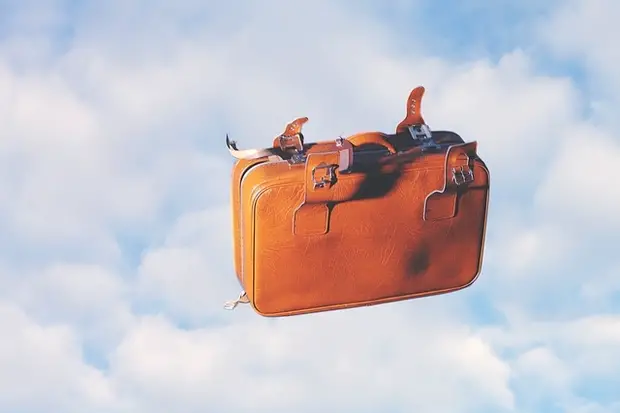 Credits : ©andreas160578
If your luggage is lost or delayed during your holiday in France, you will be covered so you will be able to buy extra clothes, toiletries or anything else that was lost. You will be refunded for the replacement cost of all your personal belongings.
Loss or theft of your passport
Think about adding the loss of your passport to your insurance contract, if it is not already included. It can be very expensive and stressful to get a new passport during your holidays.
Civil liability
If for any reason, your actions result in the loss or damage of someone else's property, or if it causes an injury to a person during your journey in France, you will need to cover this kind of incident.
Minor crimes
Most trips to France take place without problems, and the crime rate is quite low in most of the country. There are, however, places where crime is a bit higher, such as in large cities like Paris or Marseille. It is important to be wary of scams and petty street crime. Travel insurance is essential to fully enjoy the city while being prepared for unexpected incidents.
Pickpockets in Paris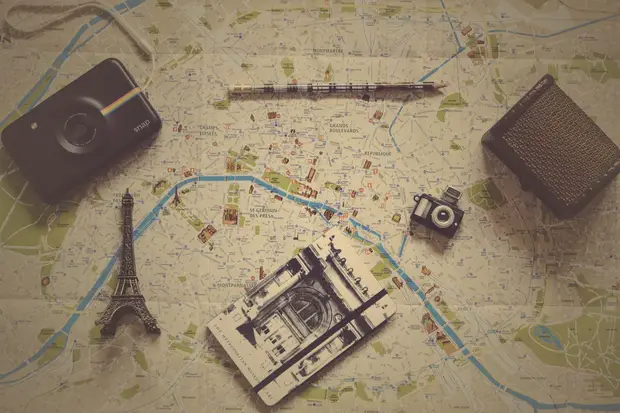 Credits : ©delfi de la Rua
Thieves and pickpockets operate on the Parisian subway, the RER railways and the major stations of the city, like Gare du Nord. Several incidents have been reported on the B railway line of the RER, which serves the Paris Charles de Gaulle and Orly airports; as well as on D railway line, which serves the Stade de France.
Terrorist attacks
Terrorist attacks are unfortunately quite likely to be perpetrated in France and recent years have witnessed the terrible suffering of the country at the hands of terrorists.
Civil movements
Demonstrations are frequent in France and can sometimes become violent. Tourists should avoid them, especially in the center and the suburbs of major cities.
Outdoor activities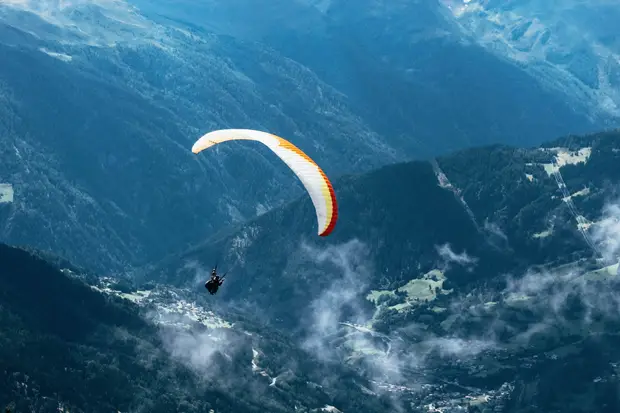 Credits : ©Kiki Siepel
A large part of the activities to be done in France relate to the outdoors. While entertaining, activities of this type may involve specific risks.
It is very important to check your travel insurance to find out if you are well covered.
Some of these activities are considered to be more risky than others. Some activities require a supplement on your insurance. Some of those include:
Cycling: France has some 60,000 kilometers of cycle paths and many tour operators specialize in French cycling holidays.
Nautical sports: the Mediterranean offers a range of water sports, including sailing, fishing, diving and jet skiing.
Motorcycling: a popular pastime in France, but due to the chaotic traffic conditions in the big cities, tourists must be vigilant.
Adventure sports: like hang-gliding and paragliding, which are very popular in the Pyrenees, and caving in the Alps, the Pyrenees and the Massif Central; or other sports loved by thrill-seekers, such as bungee jumping or parachute jumping.
If you realize  that you are not covered for an activity you really want to do, you can call your insurer at any time to figure out how they can help you.
Our Tip: it is always a good idea to carry a copy of your travel insurance with you on holidays, so you can check on the spot if you are covered.
Mountain Adventures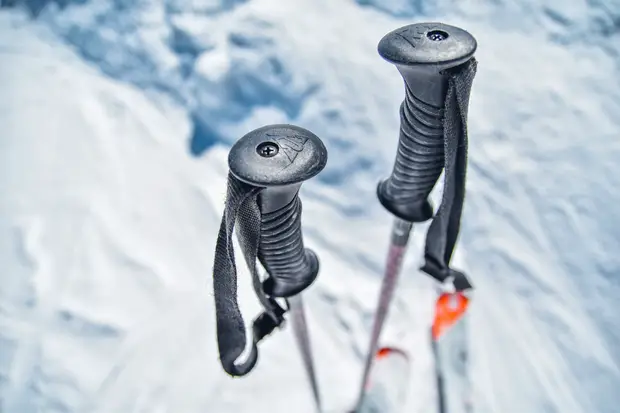 Credits : ©Urban Sanden
Whether you are a skier or a snowboarder in the Alps, or a hiking or climbing enthusiast in Chamonix during the warmer months, France is a dream destination for mountain lovers.  However, be careful because these slopes are dangerous and travel insurance is essential in case you get hurt.  This should include mountain rescue services and helicopter fees.
Make sure you have the appropriate coverage for all planned activities, as basic insurance may exclude some sports such as skiing. Beware of any avalanche warnings. In addition, watch out for road conditions in mountainous areas, as they can quickly become rough during winter.
Swimming
Local sea conditions can endanger even the stronger swimmers on the Atlantic coast.  Many beaches are supervised by lifeguards and equipped with warning systems (colored flags), and you should always follow the advice.
Dangers of cycling in Paris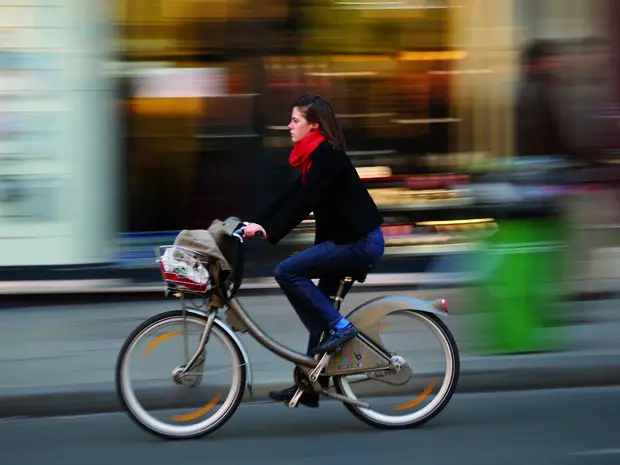 Cycling is a popular means of transport in Paris, which has about 650 kilometers of dedicated bike lanes.  Because of the number of cyclists on the roads and some bad driving habits of Parisian motorists, cycling in Paris is deemed to be a slightly dangerous activity.  For example, cycling around the Arc de Triomphe can be particularly dangerous
Therefore, if you plan on cycling in Paris, make sure it is covered by your travel insurance. If the coverage does not seem complete enough, you might consider subscribing for additional coverage … just in case.
 Rental
If you are renting transport equipment, be it a car, a moped or a boat, be sure to check the details of what your travel insurance covers.
 Medical issues
Your insurance should cover the costs of medical treatment, ambulance transportation, dental emergencies and repatriation if necessary. We remind you that there is no requirement to get vaccinations in order to go to France.
How does the French health system work?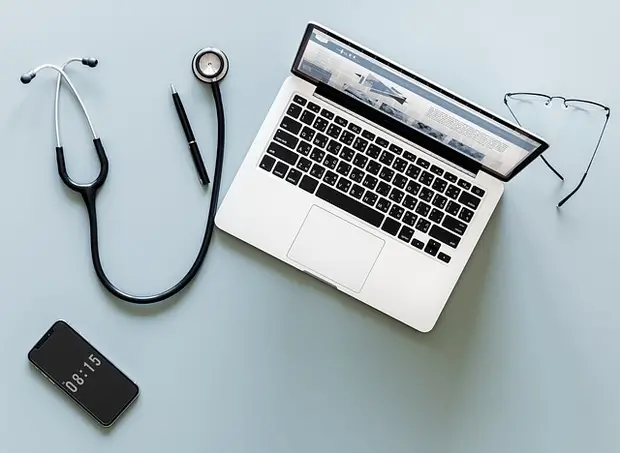 Credits : ©rawpixel
Healthcare in France
France is reputed for having an exceptional health system that refuses nobody and costs nothing. But medical care is not free in France.  French citizens and European visitors covered by social security and the European Health Insurance Card (EHIC) are usually only reimbursed for about 70% of the standard medical expenses.
If they do not have additional insurance cover, called "health mutual'', they have to pay the difference out of their own pocket for doctor's consultations, hospital stays, ambulances and treatments. There are some exceptions to this rule, but they are rare.
On the other hand, those who are not covered by French social security or the European health care system have to pay 100% of the medical care expenses
It is certainly much cheaper than in other countries, like the United States, but it can still cost hundreds or thousands of euros.
This is all the more true if you have to spend several nights at the hospital, or if you undergo emergency medical treatment, expensive exams or surgery.
Travel insurance is the best way to avoid these inconveniences and to save money, because in some cases hospitalization in France can cost up to a few thousand euros.
Our advice: While it is reasonable to bring all the medications you need while traveling, if you need to buy more in a French pharmacy, we advise you to bring your doctor's prescription with you. It is also wise to bring a doctor's note to explain why you are taking these medications.
Emergency phone numbers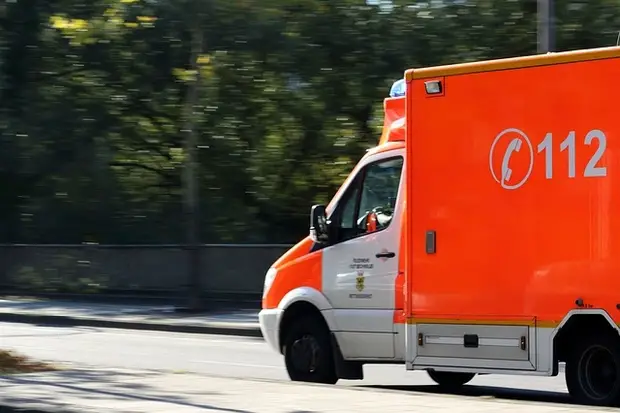 Credits : ©Golda
15: in the event of a medical emergency, this is the national medical emergency number that will enable you to obtain the Emergency Medical Assistance Service (EMS) with an ambulance. Be prepared to indicate your exact location and the circumstances of the incident.
 18: the general emergency number, such as 999 in the United Kingdom or 911 in the United States, which will give you access to the most appropriate service.
 112: this is the standard European emergency number. Be careful, however, if you are near a land border, for example in Alsace, as a call to 112 from a mobile phone can be directed to the emergency services of the neighboring country.
17: Police Emergency Services
114: The emergency number by SMS or fax (for the deaf and hard of hearing)
The European Health Insurance Card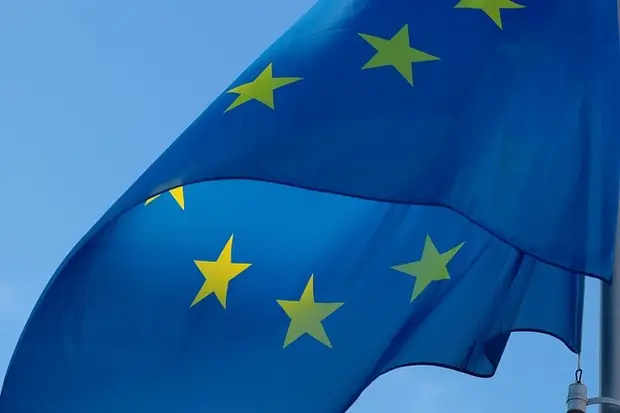 Credits : ©pixel2013
If you are a European traveling in France, all you need is the EHIC card.
It's free, you can apply for it online, and it will give you access to the same rights as in the health system of your own country.
The healthcare system in France is comparable to the Western and Northern Europe systems; medical services are common.
In fact, this card is not a travel insurance. This is a health card, so you will be exclusively covered for the "medical" aspect of your trip.
Your EHIC will not cover you in some circumstances related to your state of health. For example, if you need a medical repatriation or if you need non-urgent treatment for a pre-existing cause.
You can complete this coverage with basic travel insurance.
Some online travel companies or airlines usually offer this type of insurance for €10-15 when you buy tickets online.
Who is concerned by travel insurances ?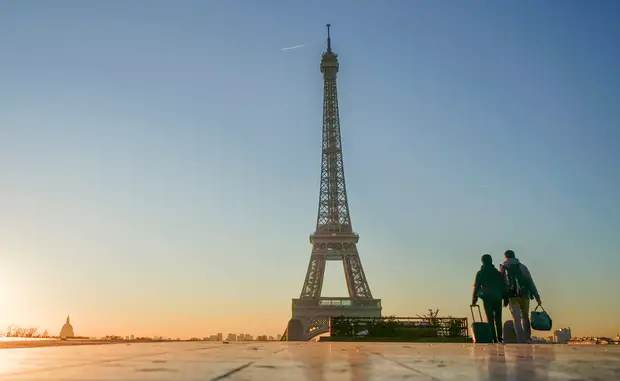 Credits : ©Norbu Gyachung
British tourists
British citizens have access to the European Health Insurance Card (EHIC) which will allow them to access French health care at a reduced cost or even for free if something happens to them.  If you are one of the millions of Britons who are visiting your nearest European neighbor this year, be aware of the rules governing road traffic, as well as customs restrictions upon your return.
Tourists outside Europe
Even if France is an amazing country to visit, it happens that things go wrong. You are far from home and not everyone speaks your language.  Therefore, it is important to have the right travel insurance to have peace of mind during your trip. Countries outside Europe do not have reciprocal health agreements with France, so the medical aspect of your travel insurance is very important.
Remember that even healthy people can get sick and have accidents, so do not take the risk of traveling without insurance.
The Schengen visa
If you need a Schengen visa to enter France or another European country in the Schengen area, you must have international health insurance.
A letter from your insurer is required for your Schengen visa application. Schengen travel insurance must cover medical expenses for at least $35,000 or €30,000.
Those who have obtained a visa to travel to France are also allowed to travel freely within the Schengen area for up to 90 days in 26 states.
What are the most popular travel insurances?
Credits : ©JESHOOTS-com
Travel insurance is not a simple added cost; it's a small investment in your health and property.
Before leaving home to your next destination, always take the time to choose the best travel insurance for your trip.  Don't hesitate to compare travel insurances online; there are many good websites such as moneysupermarket.com, for example.
By understanding the advantages and disadvantages of each type of travel insurance, you will be able to make the best decision for your trip to France.
Credit card travel insurance
Before buying your flights to France, we recommend you to check the terms and conditions of your credit cards. In fact, sometimes you can get travel insurance just by purchasing flights with one of your credit cards.
However, credit card travel insurance may have hidden flaws and the coverage provided by those credit cards may be not good enough for the insured.
For example, many credit card travel insurance contracts offer very limited coverage for medical emergencies and medical care. This means that travelers are forced to pay out of their own pockets if they get hurt during the trip
Traditional travel insurance
Credits : ©Free-Photos
Traditional travel insurance policies cover the entire trip, regardless of how the traveler paid for it.
For example, Chapka Insurance is widely used by travelers.
Travelers can enjoy being covered at every stage of their journey, from the road to the airport until they return home.
However, traditional travel insurance also has many limitations and, most of the time, travel insurance with pre-existing conditions is just more expensive.
Finally, unlike credit cards, traditional travel insurance may not cover rental cars. This leaves the traveler to pay high fees if there is a problem. That been said, most car rental offices offer insurance when you rent a car.
Here is the list of the best travel insurance companies in 2017 according to Forbes, based on reader comments and consumer surveys:*
Allianz Global Assistance is the world's largest travel insurance company
Amex Assurance
The predecessor of Generali Global Assistance, has long been a recognized name in the field of travel insurance
Seven Corners
Travelex is owned by Cover-More Group, one of Australia's leading insurers
Travel Guard

Advice, best plans, great places; I will help you in your search for trips, activities, hotels and restaurants. Whether it's for a walk, a weekend, an afternoon or merely to find a trendy place to eat, I can give you all the pointers you need for your endeavor. Just follow the guide!