Whether you are a foreigner or French, if you have never come to Paris, know that there a few little things to keep in mind. Nothing very restrictive but still useful to know in order to spend the best and most memorable time in Paris. From politeness to food, to basics, here is our advice for you for your first stay in Paris.
A few basics: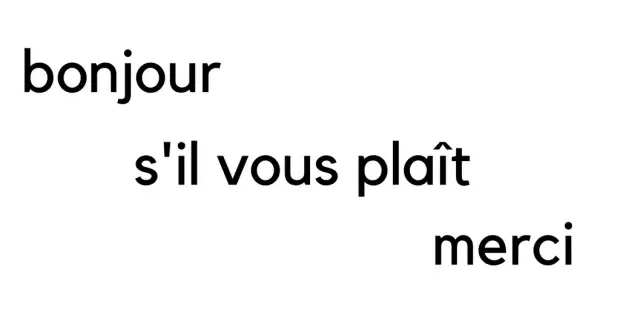 -Remember to respect the rules of good manners and respect the historical monuments. This means: no flash photography, as it is often explained in a lot of museums, and no writing on the monuments, whatever they may be. Even if you want to leave your print, you are degrading the city of Paris, so think about taking a selfie instead of writing your initials everywhere. Also, try not to touch objects in museums, if there are security cordons, there is a reason for this.
-Parisians are very rigorous with politeness, so remember those three words: "Bonjour" (Hello/Hi), "S'il vous plaît" (Please), and "Merci" (Thank You) that will help you get what you are looking for much more easily. You don't have to smile, but if you do, people will probably be much nicer to you.
-If you take the escalators, remember that if you don't climb the stairs, stay on your right, as people in a hurry will move on the left and you will leave them room to do so. When you are in an overcrowded train or subway, try not to sit on the fold-up seats or get up when you realize the carriage is full, it will free a bit of space for everyone and keep you from being crushed.
-French people don't speak English very well but they often know how to read it, so if you want to get understood, don't hesitate to write down what you are looking for or the information you need and it will be a lot easier to communicate. Furthermore, French people tend to have a strong accent that is not always easy to understand, so don't hesitate to ask to write what they want to answer too, it will make them a bit more comfortable.
-Do not buy souvenirs/flowers/jewelry or anything else from street vendors. You will find some absolutely everywhere, whether it is on the Seine bank or near train stations and touristic places, but it is usually counterfeits, stolen objects, or very cheap objects of poor quality. You will find really great souvenirs in little shops if you walk a little.
Public Transports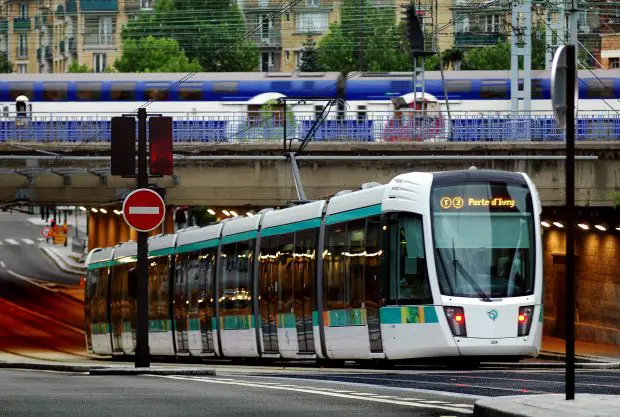 -Always have a map of the subway with you, it will become your best friend. Among the transport available in the capital city, the subway will be by far the easiest and most practical one for you, although the RER is not that bad either. Taxis are expensive and buses are not easy to find and can easily be stuck in traffic. You can also take a walk in Paris, along the Seine bank or just in the streets, you'll see, it's lovely. For more information about public transport in Paris, go on the RATP website.
-In the subway or RER, don't stay in front of the doors while waiting to climb in, step aside while the other passengers get down and then you can go in without risking getting pushed or insulted. The same goes when you are in the subway and you do not want to go down right away: do not stay in front of the doors, instead, move to where you won't be an annoyance to people who want to go down.
-To use public transport in Paris you will need a Ticket T+ that will allow you to use, not only every subway line, but also RER lines in Zone 1, bus lines, the tramway, and funicular in Montmartre. The ticket price is 1.90€ and you can use as many connections (any type of transport works) as you want during 1h30 (between the 1st and last validation). This ticket is sold in every train station as well as subway stations in distributors or at the counter.
-If you're planning on travelling a lot, it might be a better option to get the "Paris Visite Pass" that will allow you to move around Paris and its suburbs for as long as you want. Here's a chart summing up the prices:
| | | |
| --- | --- | --- |
| | Zones 1-3 | Zones 1-5 |
| 1 day | 13.20€ | 27.80€ |
| 2 days | 21.50€ | 42.20€ |
| 3 days | 29.40€ | 59.20€ |
| 5 days | 42.20€ | 72.40€ |
All the prices given in this chart are for a single adult, valid the day of writing this article in July 2017.
-Avoid renting a car to move around Paris as it is really hard to find a parking spot and underground parking lots are often very expensive, and you take a risk of damaging your rental car because of careless drivers. Not to mention traffic jams which are a classic eventuality in big cities.
-If you can, walk in Paris. Not only will you be able to admire historical streets as well as monuments and museums in the entire city, but you will particularly be able to walk peacefully, without getting stuck in traffic and while discovering places that might not be in guides. Remember to get good walking shoes, comfort above all! We suggest a whole lot of different walks in numerous districts in Paris, right here.
-Be very careful when you want to cross the street in Paris. Cars won't stop for you, you have to be careful before crossing. Try to find a zebra crossing as they have pedestrian signals that will almost always guarantee you to cross without danger. Drivers in Paris are often in a hurry and don't pay attention to pedestrians who want to cross.
-Be very careful of pickpockets that are very common in the subway or RER, but also in the street. A few pieces of advice: avoid putting precious objects (cellphone, wallet, ID papers) in your pockets, especially those in the back of your pants, these are vulnerable places. Favor bags that can close, whether it is a handbag or a backpack. If you carry a backpack, zip it over on your stomach or keep it in your hand when you get on public transport, as it will help you to keep an eye on it. And above all, keep your eyes open.
-Taxis don't always stop when you wave at them, as they sometimes can't. Have a map of Paris with all the taxi stations on it in order to help you win a bit of time. Sometimes the stations are empty but taxis get freed generally quite fast.
At the airport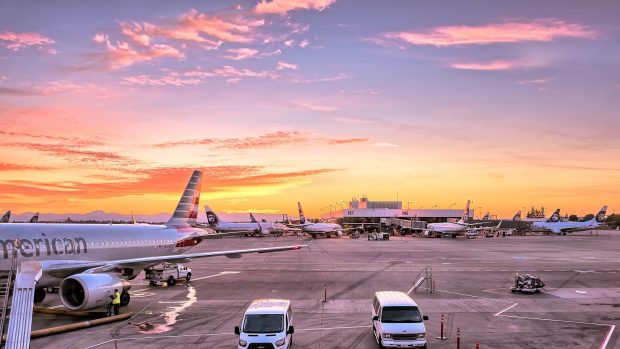 -Do not underestimate how long it is going to take you to come back to the airport. Between strikes, security checks, and the crowd, it will probably take much longer than planned for you to catch your plane. Plan ahead.
-French customs are really strict, don't try to cross the border with counterfeits or too much alcohol and cigarettes. Here are two charts summing up the quantities allowed depending on where you come from.
| | | |
| --- | --- | --- |
| Alcohol | Countries Outside Europe | European Countries |
| Beer | 16L | 110L |
| Wine (no-sparkling) | 4L | 90L (including 60L for sparkling wine) |
| Alcohols/Spirits (Whisky, gin, vodka…) | X * | 10L |
| Other alcohols (Port wine, Madeira wine, Vermouths…) | X | 20L |
*In addition to beers and non-sparkling wines, you have the right to choose between those alcohols to bring: 1L of alcohol above 22° OR 2L of alcohol of 22° or less OR 1L or denatured ethyl alcohol of 80° or more.
| | | |
| --- | --- | --- |
| Cigarettes | Outside EU * | EU ** |
| Regular Cigarettes | 200 units (equal to 1 carton) | 800 units (equal to 4 cartons) |
| Cigarillos (cigars of maximum 3 grams) | 100 units | 400 units |
| Cigars | 50 units | 200 units |
| Tobacco | 250 grams | 1 kilogram |
*Be careful: you cannot add up the quantities, which means you either bring 200 cigarettes OR 100 cigarillos OR 50 cigars OR 250 grams of tobacco. However, if you do not use the entire amount for a product, you can spread the rest of the excess to the other products. For instance: You only bring back 100 cigarettes, which is 50% of the amount authorized which means you still have 50% left that you can use to bring back 25 cigars, for example.
**You can add up those quantities which means you can bring 800 cigarettes as well as 200 cigars.
Planning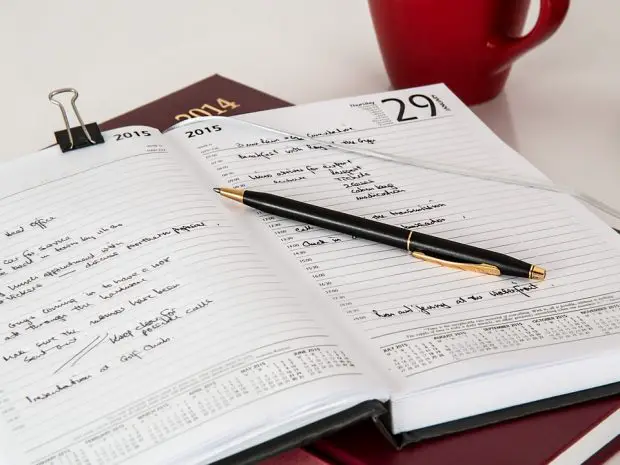 -In order to avoid waiting in line for every monument you want to visit, it is strongly advised to buy your tickets online so that you don't have to do it on site. Sometimes you can even save a bit of money. If you do not want to buy online or simply can't, remember to wait in line very early to make sure you won't have to wait for too long.
-If you go to monuments, museums, or other places to visit, do not eat there or buy souvenirs there as food is often very expensive and not always of good quality and the same goes for souvenirs. Instead, enjoy a walk in Paris and find a typically Parisian place to eat in or wander the streets to find a shop, but be careful of counterfeits!
-Don't hesitate on reading travel blogs to find inspiration for your trip to Paris. You will probably find some good addresses and unexpected places that aren't part of classic touristic guides. Guides are good but every tourist has one, so you will probably end up in the same place as every other tourist and you will not be able to enjoy the full Parisian experience.
-Don't forget to bring an adaptor as hotels rarely have some.
Food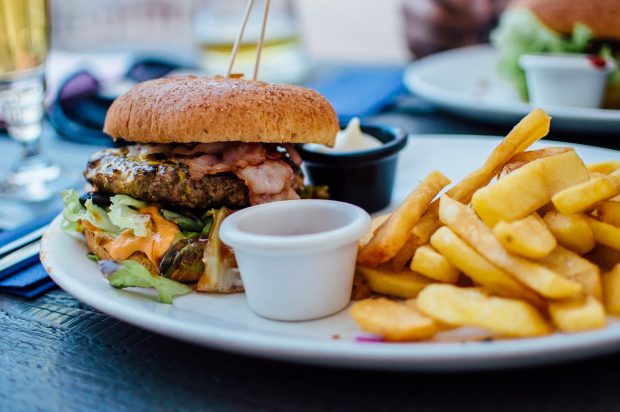 -Do your own research on the Internet about the best restaurants in the capital city from a Parisian point of view, not from a tourist one, in order to discover true French cuisine and not only the restaurants most appreciated by tourists.
-French cuisine is expensive and Parisian restaurants are usually exorbitant but know that you can find excellent restaurants for any budget. Just keep in mind that you usually have to pay at least 20€ per person to find high-quality homemade food that's typically French.
-You can drink tap water, it's clean and of quality, and it will help you to save money. At the restaurant, you can ask for a carafe of tap water, it's free and unlimited. Spring water is quite expensive, especially when you are in a group, so keep that in mind.
-A tip is appreciated but not mandatory. If, in certain countries, the waiters are only paid through tips, it is not the case in France, which means you don't have to leave a very big tip (generally people leave 2€) and the waiters won't be mad at you.
If you want to discover original restaurants, typically French, vegetarian, vegan, gluten free, etc… Our section "Foodies" should provide everything you need.
Politeness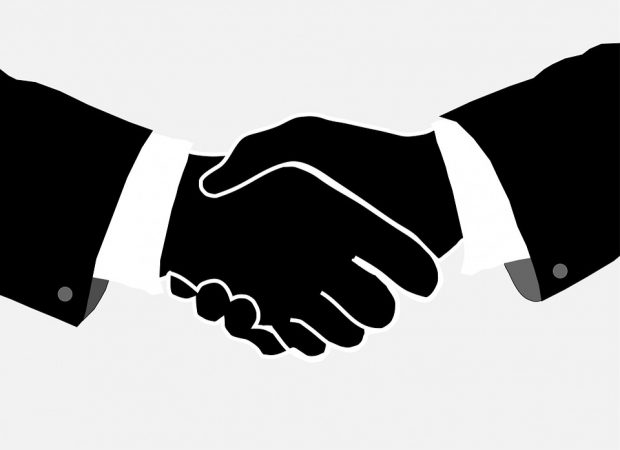 -Most upscale restaurants, as well as night clubs, only let people in if they are nicely dressed, so make an effort and you will be accepted. Also, make an effort when you visit a church, otherwise you might get unsympathetic looks if you are not clothed properly. Otherwise, you can wear whatever you want.
-Don't get upset if people refuse to help you or simply ignore you, don't forget that Parisians work and are often in a hurry, no matter the time of year, and they don't have time to give to you or other Parisians. However, do not hesitate on asking sales assistants in shops or security guards if you need a piece of information or if you are lost.
-Burqas are illegal in France. Walking shirtless is legal for a man but not well-seen. Any kind of sexual activity is prohibited, of course. However, you can kiss and hold hands safely.
-In Paris, we greet with kisses on the cheeks: one kiss on each one. If you feel uncomfortable doing that, offer your hand before the person gets too close to you or excuse yourself to make them understand you would rather shake hands. Parisians are quite rigorous with that.
-When you enter a shop, it is customary to say "hi" to the closest sales assistant (often the one at the cash register), which will allow a simpler communication later on and, essentially, the sales assistant will be nicer to you. When you go out of a shop, with or without purchases, it is also customary to say, "thank you, goodbye", and the sales assistant will answer the same thing.
-Do not throw your cigarette butts on the ground, there are trash bins everywhere in Paris for that purpose, and you might even have to pay a 68€ fine. Same thing in the RER, do not throw your empty wrappings on the floor and, more generally, avoid eating on public transport, it is not polite.

Advice, best plans, great places; I will help you in your search for trips, activities, hotels and restaurants. Whether it's for a walk, a weekend, an afternoon or merely to find a trendy place to eat, I can give you all the pointers you need for your endeavor. Just follow the guide!