As many as 16 million people visited Paris in 2013, which means that the French capital ranked first among the most visited cities in the world, right before New-York, Bangkok or even London. Thanks to its colossal architectural heritage and special atmosphere, everybody wants to go to the City of Blinding Lights. However, one tends to forget that Paris is a small city compared to other international metropolis. Furthermore, don't think that nothing exists outside of Paris, the  surburban area has a lot to offer!
Here is a short list of entertaining activities you can do with your family. Please note that all those places are well-serviced by the public transports.
1) Disneyland Paris
Do you want to have a good time with your family or friends? Then discover the magical world that hides in Marne-la-Vallée. Whether you decide to stay there for one day or a week-end, you will be equally satisfied with your stay.
Located 32 km eastward from Paris, get ready to enter an enchanting world of 2 230 hectares. Both parks (Disneyland and Disney Studio), the Disney Village, the golf and hotels will contribute to this unforgettable moment. In Disneyland, you can travel through time and space, meet your favourite characters and even embody them! You can also attend daily shows that will make you feel that dreams can come true. If you want to have a bite in the park,  you just have to push the doors of one of the numerous theme restaurants. And if you want to combine the French cuisine with a famous Disney movie, you can try Ratatouille : The Adventure! Hop on a wagon and discover the kitchen just like Rémi did. You will see things differently once you are the size this little mouse.
You can easily go to Disneyland by TGV or taking the RER A. Combining a Parisian stay with an escapade into Mickey's magical world is easy as pie.
If you plan to visit Disneyland, why not make a quick stop at Val d'Europe, a huge shopping center only 30 minutes away from the park? You can go there by foot and window-shop in the 160 shops. The Vallée Village, located right next to the shopping center, is the place to be if you want to buy designer labels with up to 30% off all year round! Please note that you can also visit the Sea Life Aquarium and its 350 species in Val d'Europe.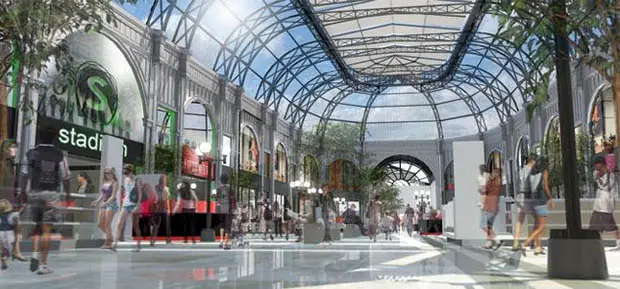 To get more information: www.club-onlyou.com/Val-d-Europe
2) Parc Asterix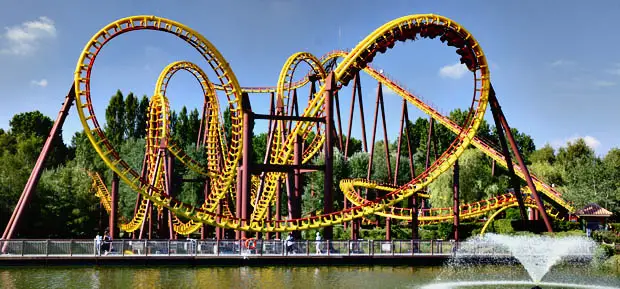 You prefer Astérix & Obélix to Minnie and Mickey? Then go to the park dedicated to the famous indomitable Gauls! The Parc Astérix opened in 1989 and is located close to Paris. Go back to the Roman Empire, Ancient Greece and Egypt and act like a Viking! You can also attend 6 live shows that combine animals with drama.
Located 30 km north of Paris, you can go to the park thanks to daily shuttles leaving from the Musée du Louvre or Charles de Gaulle Airport.
Book a visit to the Parc Astérix
3) Aéroville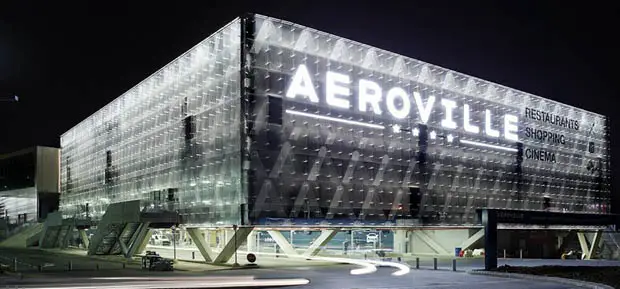 If you want to go shopping close to Charles de Gaulle Airport, the shopping center Aéroville has everything in store. The grand opening took place in 2013 and it offers 84 000 m² of shops. Aéroville defeated Val d'Europe , which had been the biggest mall of île-de-France for 20 years. Opened daily from 10am to 8pm, there are 17 restaurants, more than 200 French and foreign shops (such as Desigual, Mark & Spencer, Forever 21 and Superdry) and a EuropaCorp cinema (Luc Besson corporation). This cinema is simply unique: there is a boutique dedicated to the seventh art, a cosy waiting room (free entrance) and cinema rooms with state-of-the-art technology to experience your favourite movies in a very special way. Some rooms even have sofas and comfy armchairs with footrests. You can even book a private room to watch the latest movies and eat truffle popcorn with a glass of champagne! Going to the cinema has never been that spectacular.
Aéroville is right in the middle of an international hub of activities and takes advantage of the proximity of Charles de Gaulle Airport. You can easily go there without even taking your car.
You can take the RER B and stop at Charles-de-Gaulle-Aéroport 1 or Parc des Expositions and take a bus  (23, 32, 39, 43, 100, 349, 350, 351, T'bus or Filéo). Once on board, you can stop at Aéroville, Aéroville Belle Borne, Marguilliers, rue de la Belle Borne or rue du Té.
Remember to like their Facebook page to be informed of their latest deals.
To get more information: aéroville.com
4) Zoo de Vincennes
The grand reopening took place in April 2014 on the occasion of the zoo 80th anniversary, after three years of renovation. Once inside, you will discover more than 1000 animals coming from all over the world.
Located east of Paris, the Zoo de Vincennes was built for the Colonial Exhibition of 1931. At first, the idea was to build a rather small zoo because it wasn't supposed to last. However, the place was so successful that it changed its future for ever. Now that is all new and shiny, the zoological park ensures optimal living conditions to the animals by respecting the biodiversity. Indeed, the governing rule here is to protect species as they're all unique. They each live in a habitat that is as close to their natural ones as possible.
Need a change of scenery? Follow the path (4 km) and discover many different landscapes! Come admire animals you only see on TV such as the "zoo keepers" (also known as giraffes), cranes, zebras, mountain lions and jaguars. Around 170 different species live in the zoo, including lesser-known and threatened species such as the European otter, the lemur or the white rhinoceros.
Tip : Visit the official website and get "fastpass" ticket to make the most of your day without queuing too long.
The zoo is opened all year round. If you're brave enough, you can go there with a Velib' or simply take the public transports (Buses 46, 86, 325, tube 8 and tram T3 Porte Dorée).
To get more information:  www.parczoologiquedeparis.fr
5) Vincennes and its castle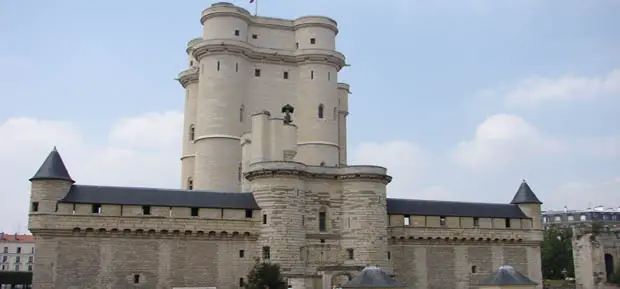 We highly recommend you to visit the city of Vincennes, you won't be disappointed!
Its life truly began during the 12th century, when Louis VII decides to turn the Bois de Vincennes into hunting-grounds. Year after year, kings lived in the Château de Vincennes, which was continuously expanding. In 1789, some inhabitants complained about having to rent some buildings to other cities because those "foreigners" liked the city of Vincennes. They wrote their grievances into the famous cahiers de doléances.
Apart from visiting the castle, you can also wander in the streets and marvel at the beautiful architecture. Registered as "City of history and art", Vincennes offers many different architectural styles going from the 19th to the 20th century, the best examples being the Town Hall and Saint-Louis Church. As such, you can walk along 7 urban paths and thus discover the city from different points of view. But if you'd rather visit the city with an experienced guide, please note that you can choose between two kinds of visits that include audioguides.
To go to the castle, you can take the tube line 1 (calling at Château de Vincennes).
More information here: www.chateau-vincennes.fr
6) Foire du Trône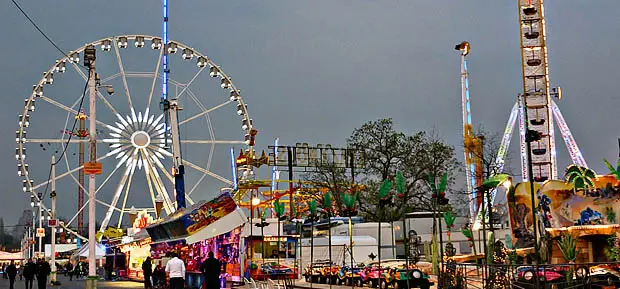 If you're in Paris in Spring, and if your kids are brave enough, you can take them to the Foire du Trône located in the Bois de Vincennes. Free admission, waffles and toffee apples is just a tiny hint of what you will find there. After all, we're all children at heart!
The Foire du Trône is the very first funfair ever. The first edition took place in 957 and was called Saint-Antonin Fair, as it was settled in Saint-Antonin Abbey. It then became the Gingerbread Fair. It used to be an open market where stallholders, acrobats and entertainers used to meet. As it grew bigger and bigger over the years, just like the city of Paris, the fair was moved to Vincennes. Today, the Foire du Trône is famous of its joyful atmosphere, whether you go with your family or friends. Every year, more than 5 million people go to the fair because of its festive atmosphere and the numerous thrilling attractions.
To get more information: www.foiredutrone.com
7) Hippodrome de Vincennes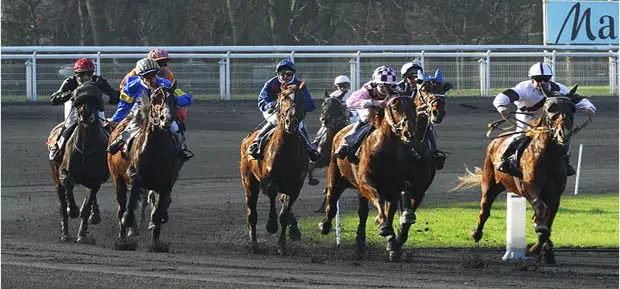 For those who love horse racing, have a look at the prestigious racecourse of Vincennes. Built in 1863, it covers an area of 42 hectares. If you're in the neighbourhood to have a look at the castle or the funfair, do not forget the Hippodrome de Vincennes!
To get more information: www.vincennes.fr
www.letrot.com/hippodrome/hippodrome-le-lieu
8) Parc zoologique de Thoiry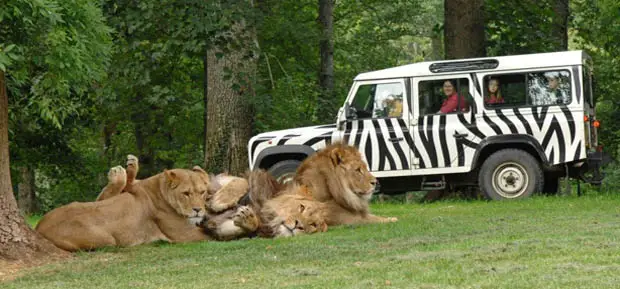 What about going on a photo safari? The Parc de Thoiry is a modern Noah's Ark located west of Paris. Created in 1968, the park is a genuine change of scenery.
Opened all year round, the park offers something radically different from what you know. Instead of walking around, you visit the park in a car. You can go to the bear reserve as well as the African one and see the herds run freely in the park. For once, it's the visitors who are put behind protective walls!
Apart from the reserves, you can also visit the Ark, the zooligical garden and try to find your way out of the maze. Once you're out, you may encounter some jaguars, lynx, spiders and amphibians. If you want to have a bite in the park, you can either try the restaurant or stay outdoor and relax in a picnic area.
If you're an animal lover, you can also take a "Behind the scenes" tour and spend some time with the animal carers to see how they look after those little balls of fur.
If you can't go to the park by car, you can take a direct bus leaving from the Opéra Garnier (Paris).
To get more information: www.thoiry.net/en
9) Stade de France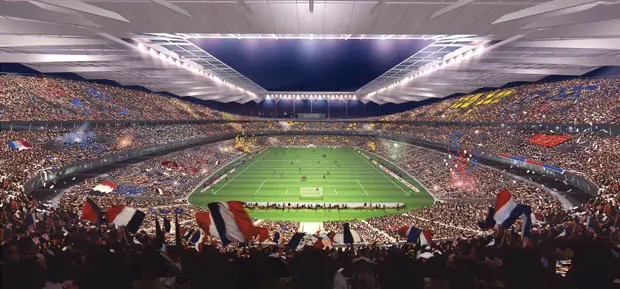 Should you want to attend a cultural or sporting event, your journey will end at the Stade de France. Located in Saint-Denis, the stadium welcomes 80.000 people for each rugby or football event, and up to 90.000 people when it turns into a huge concert hall. It is twice as big as the Parc des Princes, which used to be one of the biggest stadiums in France. The grand opening took place in 1998 in the presence of President Jacques Chirac. Constructing the stadium in this area was also an attempt to galvanize the neighbourhood.
Designed by Jules Benarrous, Michel Macary, Aymeric Zublena, Michel Regembal and Claude Constantini, its shape and glass roof come from the Worldport of the PanAm airline located in New-York (JFK Airport). The Stade de France was built to host the 1998 Football World Cup and the Olympics. It's the only stadium in the entire world that has hosted both a Football World Cup Final and a Rugby World Cup Final.
Apart from international singers who gave amazing performances (The Red Hot Chili Peppers, The Rollings Stones, Tina Turner, Madonna), French people will always think of the stadium as the place where their football team won the Football World Cup Final in 1998. Zinédine Zidane will always be connected to the stadium as he scored the very first goal of the Stade de France, driving the entire stadium crazy.
If you want to have a tour of the stadium to have a better look at the facilities, you can visit it during the day (from 10€ to 15€, or 40€ for two adults and two children). Relive the memorable moments of a whole nation by getting behind the scenes. The stadium is opened daily with up to 4 visits per day.
To get more information: accueil.stadefrance.com
10) Enghien-les-Bains
Here is another idea if you want to relax for a complete day. Why not going to Enghien-les-Bains, a well-known spa town? You can just relax and let the beauty therapists take care of you or go to the casino to gamble.
Here is the story of the city. In 1766, a priest discovered the first thermal spring.
In 1820, the first place dedicated to this "magic" water is created. According to the legend, the water would have healed Louis XVIII's ulcer. At that time, Enghien was just a hamlet and started attracting many people curious about this "healing" water, so much so that it was no longer a hamlet. Enghien-les-Bains quickly became what we would call a spa resort and was also famous for its entertaining shows (concerts, dances, weekly fireworks, rowing boats). In 1846, people could finally go there by train.
In 1860, new thermal baths replaced the old ones to attract more and more French and European tourists. Luxurious houses were built around the lake to meet rich clients every desires. Powerful rulers  and artists came to Enghien to play avant-garde games such as spinning-tops, squittles, snooker and Ludo. The first casino opened in 1878 and was refurbished in 1901, 1909 and 2000.
Today,  the city of Enghien-les-Bains offers a spa resort that covers 13.000 m². The 19th and 20th-century architecture of the public and private houses  has been preserved. You can thus admire the buildings as they were back in the 19th and 20th centuries and marvel at neo-Gothic castles, Swiss chalets, Norman thatched cottages, neo-classic villas and Second Empire buildings.
Whether you come for the spa resort, the casino or the architecture, you can go to Enghien-les-Bains thanks to the RER C and stop at Saint-Gratien. You will then take a bus that will take you to the spa town.
To get more information: www.ot-enghienlesbains.fr

Mona knows Paris like the back of her hand. Bars, restaurants, hotels… whether you want to sleep, eat, party or just take a walk in Paris, Mona gives you her best advice. Follow her lead, she will gladly give you all her good tips and best addresses!