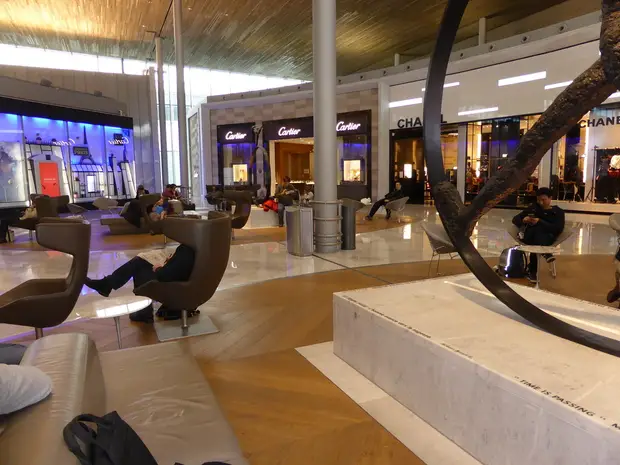 It is possible that you may arrive at the Paris CDG airport, in transit or after a long flight. After long hours, being sometimes uncomfortably seated, you just need one thing: to lay down… and sleep.
The hotels located around the airport are fairly expensive, especially considering the short lapse of time you will spend here. Additionally, you will probably need a taxi to go there, which will cost that much more…
Can you get some sleep in a quiet place in CDG airport? Where exactly? Is there such a thing as a capsule hotel there?
CDG Airport is open 24 hours a day
That's good news.
It is open 24/7 , but if you plan to spend the night elsewhere than the airport, you need to pass through the security check before 11pm. Otherwise, you will have no choice but to spend the night at the check-in, or areas located before these control points.
Yotel Air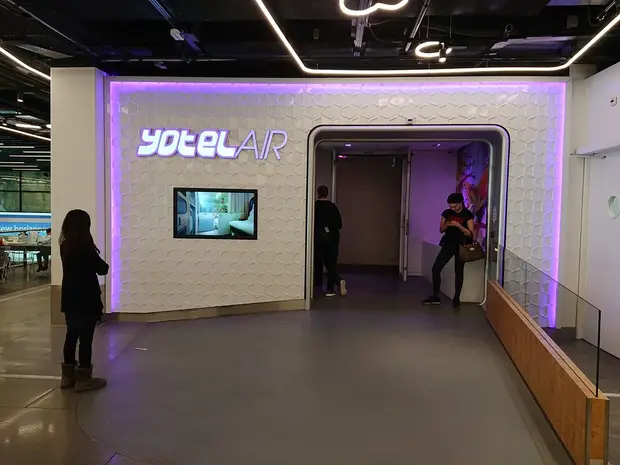 This is not a capsule hotel. Rather, this is a hotel where very small rooms are available for you to book for a few hours.
Yotel Air is located in the T2E Terminal of CDG airport.
Be careful: it is only open for passengers that have departures or arrivals in the 2E Terminal.
Also, you can only enter this place with small luggage. The bigger suitcases are not allowed here. You will need to check them in.
You can book a small room during your transit: however, the duration must be a minimum of four hours.
If you need it, you can book a room for one, two or four persons. You have access to free Wi-Fi.
For longer transits, Yotel Air also has a Lounge Club as well as a work room.
What makes this hotel different from others is that it is mainly designed for shorter stays for transits.
Prices range from 50€ to 300€.
Hotels you can go to without a taxi (on foot or with the CDGVAL shuttle)
CDGVAL is a free shuttle for you to move freely in the whole CDG airport.
You must know that you can't use it between 1:00am and 4:00am.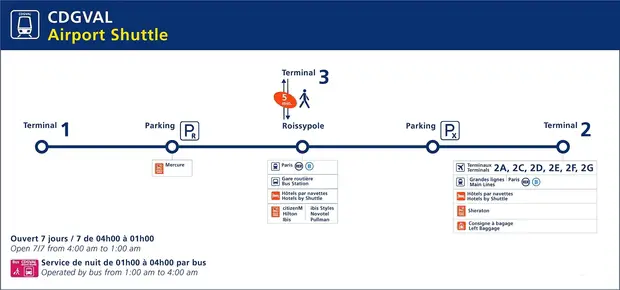 The Parking stop gives you access to Hotel Mercure.
The Roissypôle stop gives you access to the following hotels:
You must know that these hotels allow you to book for only a few hours; you can also book rooms by the hour in the Ibis and Ibis Styles hotels.
 The Terminal 2 stop gives you access to the Sheraton Hotel.
Other solutions: deck chairs or seats without armrests
Besides hotels, you don't really have much choice if you want to sleep comfortably laid down before your flight.
Some travelers marked down quiet places where sleep is possible, most of them are located in terminals 2D and 2E.
There are places with deck chairs and seats without armrests in the airport where it is possible to sleep.
However, some places must be avoided such as RER stops (metro stops) and train stations because homeless people gather there at night.
If you need to sleep for a bit, think about a certain number of things: first of all, the ambient noise. Sure, some places are quieter than others but don't forget you are in one of the busiest airports in the world. You should bring some earplugs.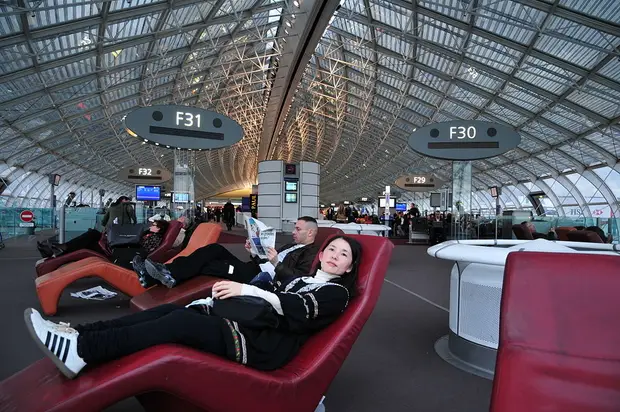 Here's an example of deck chairs you can sleep on. These are located in terminal 2F.
You will probably need to scout the area before you can settle down somewhere to close your eyes: you should find seats you can sleep in inside your terminal.
Security personnel show themselves tolerant towards people in need of sleep in the airport: you can ask them for advice on where to sleep.
Can you take a shower at the CDG airport?
There are no public showers inside the CDG complex.
However, in the Yotel Air we mentioned earlier, it is also possible to book a shower by the hour. If you need it, you can book only a shower, without the room. This costs around 20€.
A lot of other lounges offer you to take a shower, but they are available only if you're flying with a particular company.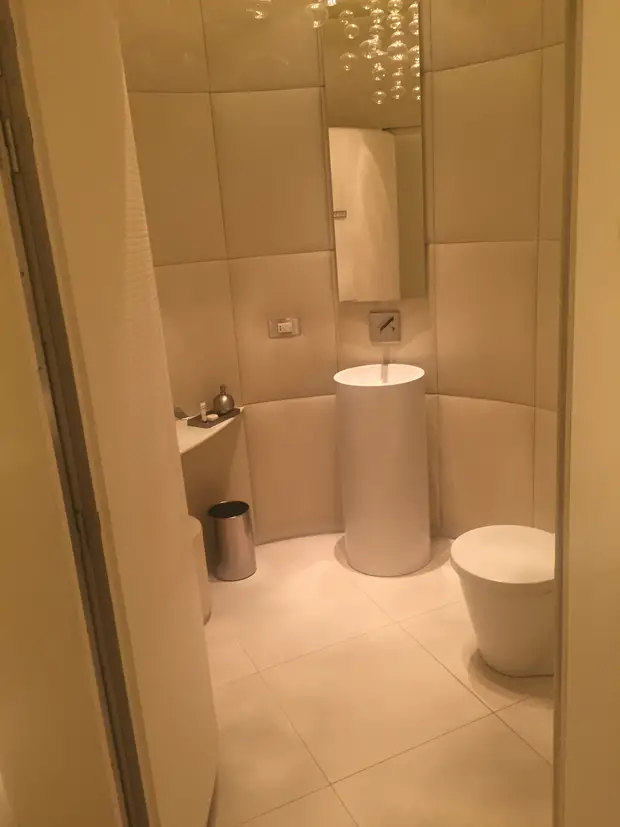 Here is a list of lounges with showers in the CDG airport as well as their location, and the hours at which they are open:
Terminal 1:
Qatar Airways lounge (schedule may vary)
Star Alliance lounge (05:30 am – 11:30 pm from mon. to thu. –   05:30 am to 9:00 pm from fri. to sun.)
Terminal 2 :
Air France lounges (2C, E, F et G – usually from 05:30 am to 11pm)
American Airlines lounge (2A, 2C – from 6am to 12am)
Cathay Pacific lounge (2A – from 06:00 am to 9:30 pm)
Emirates lounge (2A, 2C – open during Emirates hours of operation)
Etihad lounge (2A, 2C – open during Etihad hours of operation)
Conclusion
There are very few options if you want to sleep at CDG airport. You can find some hotels you can access with the CDGVAL shuttle, or even by foot. They are however expensive, most of the time. Some of them allow you to book a room by the hour.
Some seats are suitable to sleep inside the airport, but you will need a good search in order to find them.

Advice, best plans, great places; I will help you in your search for trips, activities, hotels and restaurants. Whether it's for a walk, a weekend, an afternoon or merely to find a trendy place to eat, I can give you all the pointers you need for your endeavor. Just follow the guide!