Do you like original concepts and unusual places ? If so, this article is made for you. We have made a short list of the most unusual restaurants to be found in Paris, whether it is by the place, the service, the name of the meals or the meals themselves.
1) Bustronome
2 Avenue Kléber, 75016 Paris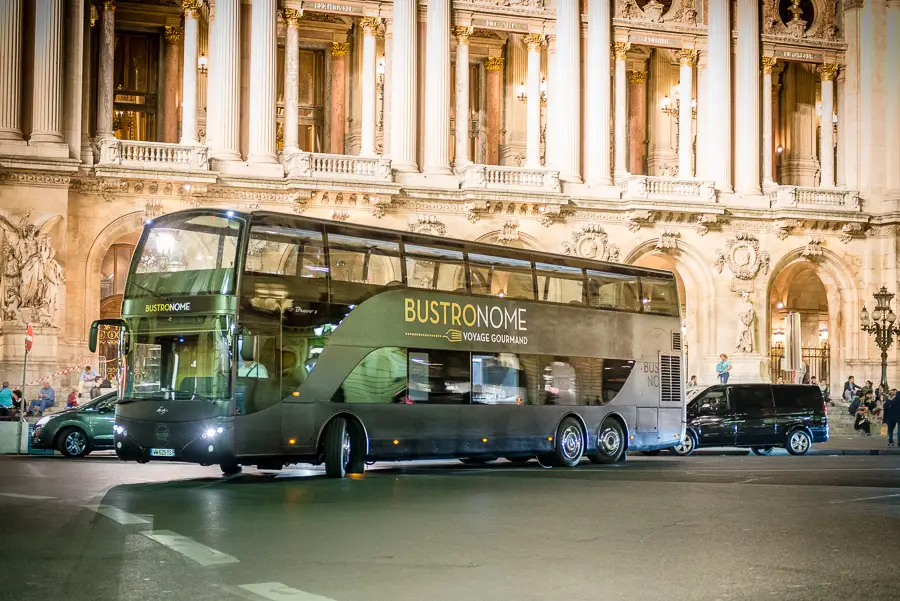 To taste some local gastronomy while visiting Paris and its touristic places is now possible thanks to this bus in which you take your meal under a glazed roof to enjoy the nicest views of Paris.
The restaurant menu will offer you different and restyled courses that can also be adapted according to your diet plan.
You can also find in the kitchens former candidates of the French version of Top Chef.
Enjoy!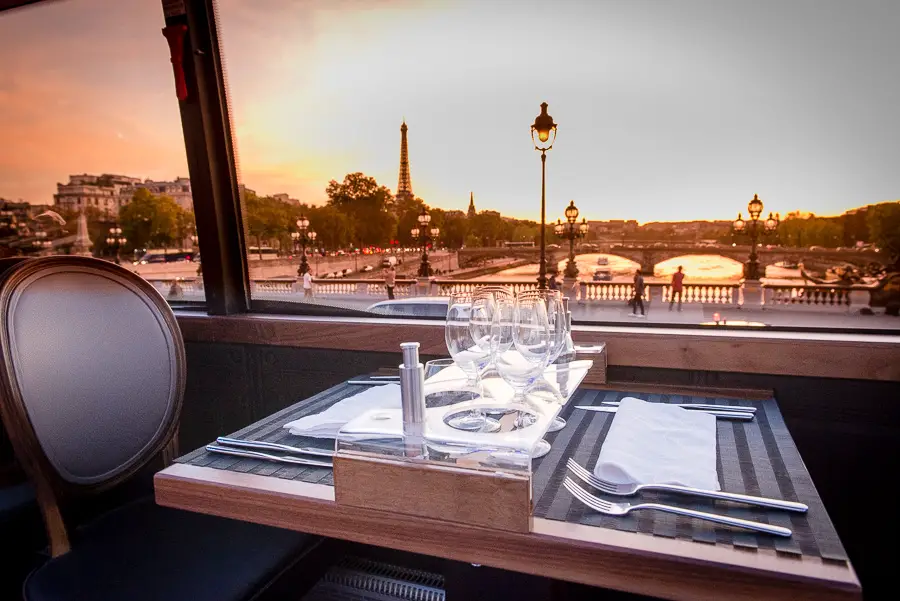 2) Pink Flamingo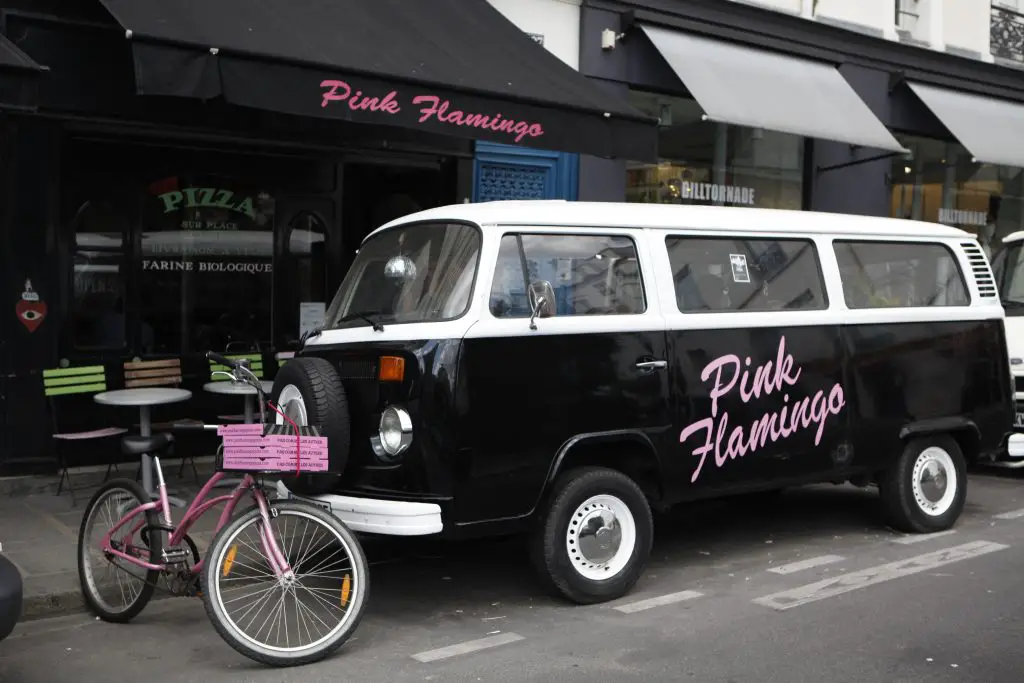 Enjoy the restaurant called Pink Flamingo, where you can eat a pizza like no other: both original and creative.
You will discover a multitude of new recipes, savory and sweet, in an original or surprising decor.
Discover new flavours on those originial pizzas such as the "Bjork"  with smoked salmon,  the Ho Chi Minh with chicken, king prawns and coconut milk and many other pizzas that will make you discover pizza through a different way of cooking.
If you want to eat along the Saint-Martin canal, this is possible since a bright pink balloon will be given to you as you order, and thanks to the balloon, the waiters will be able to spot you in the crowd and to deliver you your pizza.
You were looking for an unusual place, right? Welcome to the Pink Flamingo!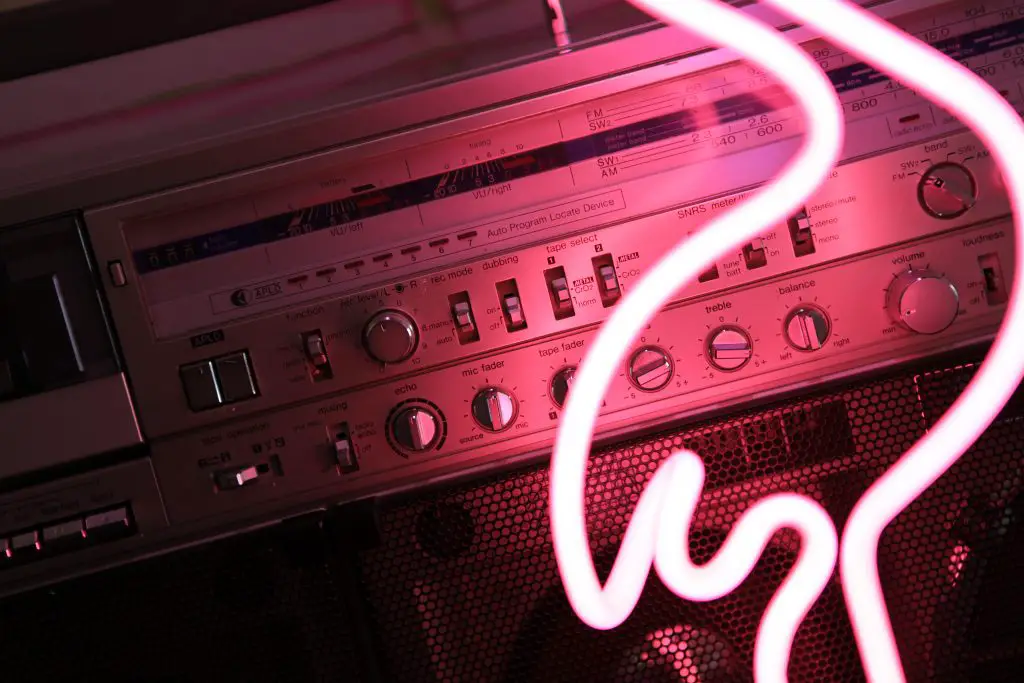 Pink Flamingo :
67 Rue Bichat, 75010 Paris
23 rue D'Aligre, 75012 Paris
105 rue Vieille du Temple, 75003 Paris
30 rue Muller, 75018 Paris
http://www.pinkflamingopizza.com/
3) Pancake Sisters
3 Rue Lucien Sampaix, 75010 Paris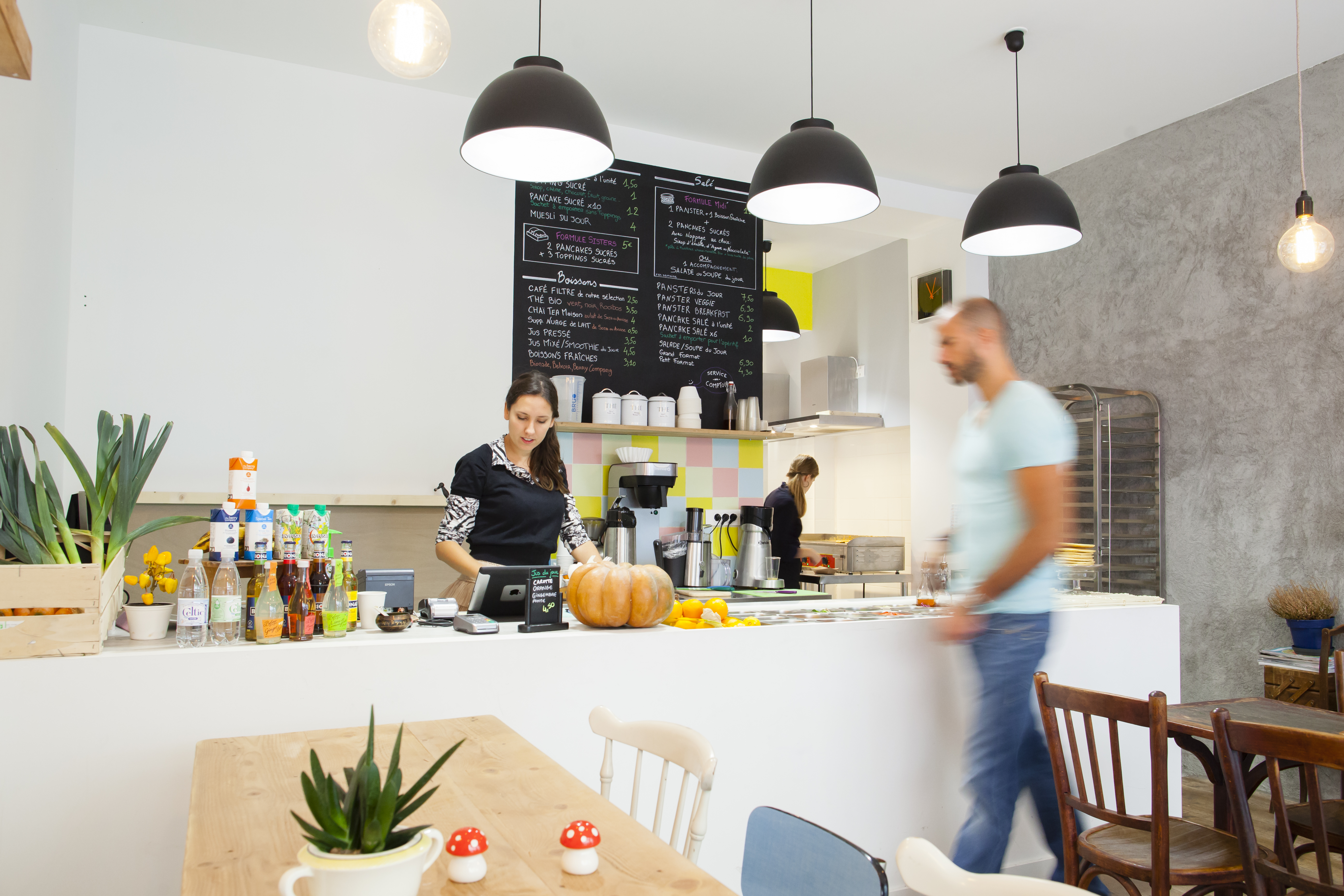 In a more "brunched" spirit, let yourself be tempted by this restaurant that will offer a variety of pancakes, sugary or salty, breakfast or lunch, and with diverse garnitures.
Come and try the salty pancakes with beets and guacamole, salty pancakes with peppers or salty pancakes with beets and fresh goat's cheese.
There is something for every taste and savor.
Average price: 17€
Weekend's brunch: 23.50€
https://www.pancakesisters.com/ (French Version)
4) Fuumi Sushi-Burrito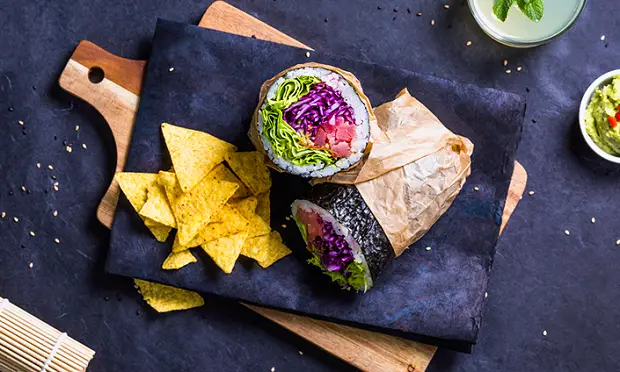 A brand new concept just arrived in Paris. The Fuumi restaurant prepares burrito-shaped sushis in a record time by combining both Mexican and Japanese cuisines.
Don't be afraid to taste the "Tokyo" burrito which mixes raw tuna with guacamole, or the "Tijuana" which blends soy, beef and chipotle sauce together (we won't tell you everything in order for you to enjoy discovering them.)
For special events, the restaurant will prepare a true sushi cake that you can share with your whole family, as well as sushi donuts which will definitely surprise all of your guests.
One thing is for sure, you will never eat sushis in the same fashion after spending your time here.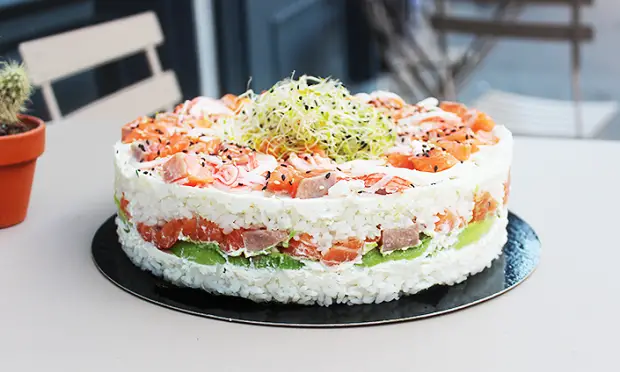 Sushi burrito average price: 12€
http://fuumisushiburrito.com/ (French Version)
5) Le Dernier Bar Avant La Fin du Monde, the last bar before the end of the world
Dernier Bar Avant la Fin du Monde: 19 Avenue Victoria, 75001 Paris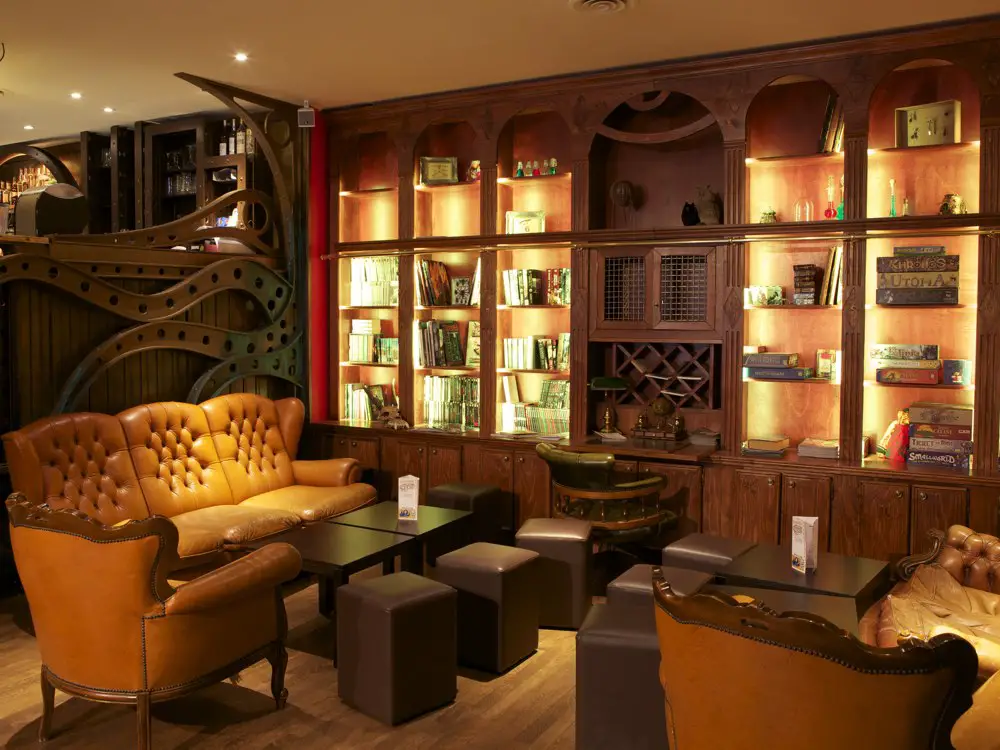 Notice to sci-fi, literature and every universe lovers.
Come and eat or take a drink in a restaurant that puts your favorite movies or TV series at the center of everything.
Here you can taste drinks and meals named after famous characters or places like Godzilla Call, Poison Ivy or even the Tardis.
Another strong point for this restaurant is that it organizes events about those different universes and cosplay is welcomed.
So slip on your finest costume of Jedi, Doctor, Batman or, more simply, of yourself and meet other fans.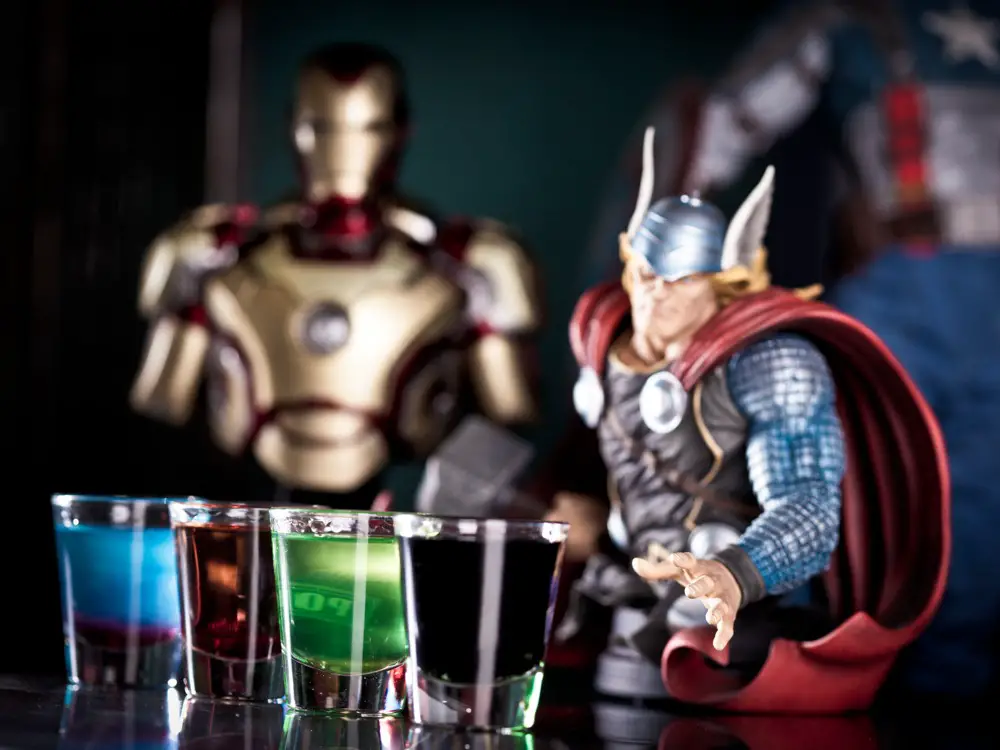 Average price: 20€.
6) Le Kube, an ice restaurant

Le Kube : 1-5 passage Ruelle, Paris 18th.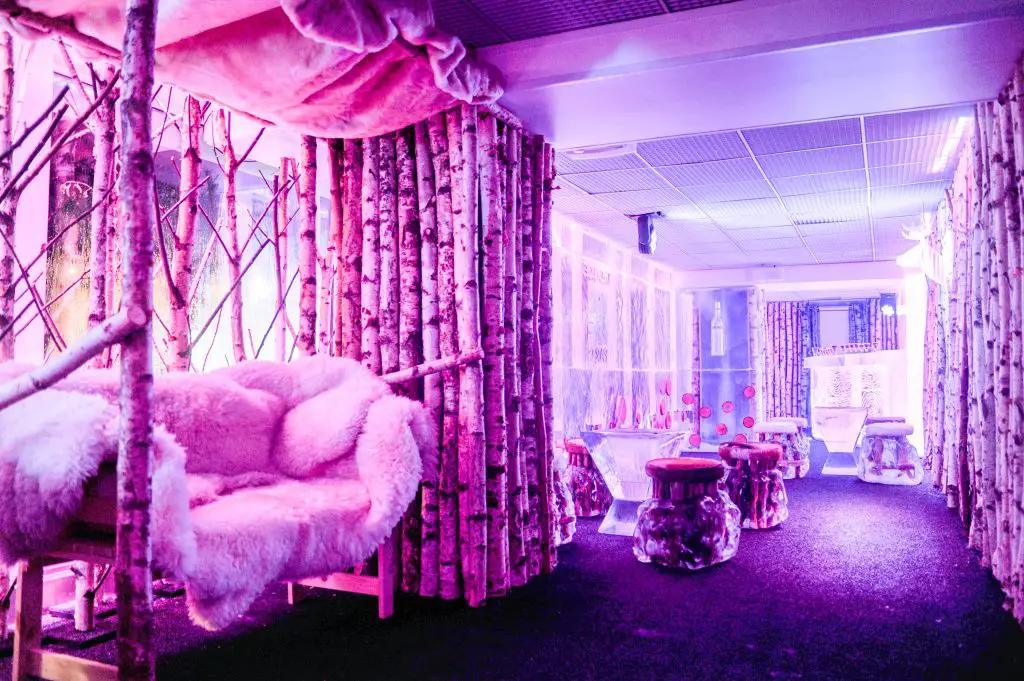 If you want a more unique and improbable atmosphere, go to the bar-restaurant known as Le Kube.
It offers a creative and impressive setting with its illuminated ice-bar.
It proposes two menus in order to satisfy all tastes: a traditional and authentic one for fans of classic dishes; and another one, more creative, fun and colorful to charm those who are seeking innovation in their plates.
The menus evolve as seasons change.
The uniqueness of this restaurant especially lies in the bar located upstairs.
It is entirely made of ice (20 tons !) with igloo counters and frozen ice cubes.
This bar takes you on a surreal journey with a bright design, both chic and casual.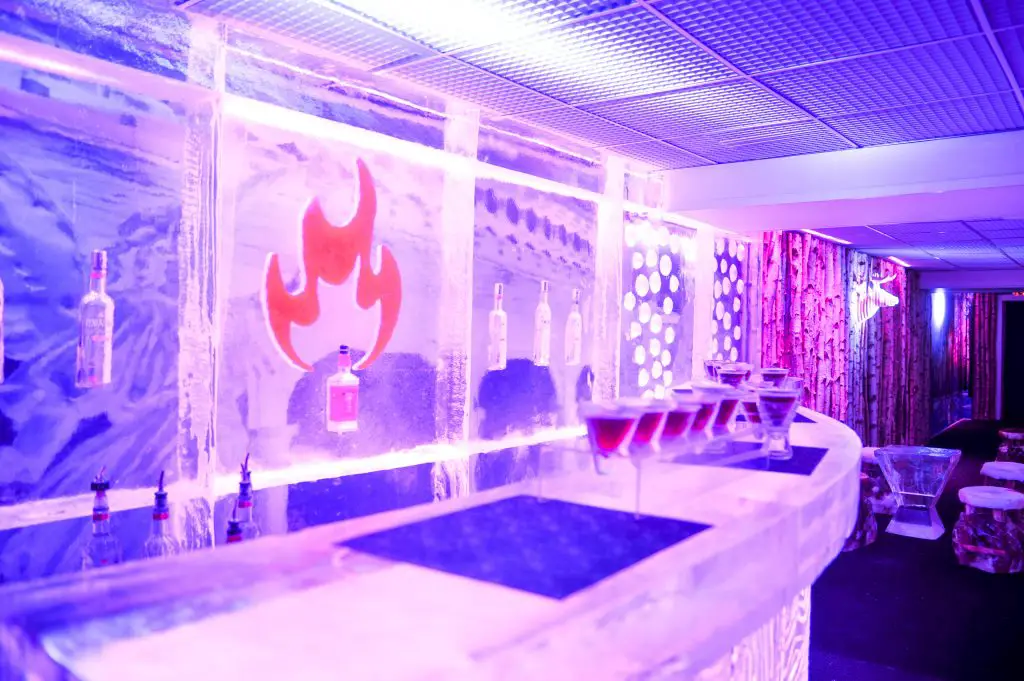 http://www.kubehotel-paris.com/en/
7) Sur Un Arbre Perché, eat on a swing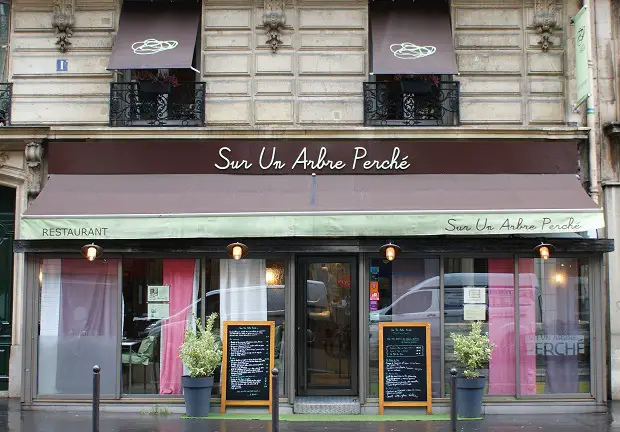 Sur un arbre perché : 1 rue du 4 Septembre, Paris 2nd arrondissement.
Sur un Arbre Perché is a restaurant set in a welcoming and relaxing natural concept.
You can enjoy modern cuisine in a fun, friendly and creative atmosphere on "swing" chairs and massages are offered at the end of your meal.
All dishes are all made ​​with fresh products.
The decoration of the restaurant will remind you of nature, trees and forests; and will offer you a relaxing degustation.
The dishes are original and you will be able to see how they are prepared thanks to the open kitchen. The price of the menus can vary: between 21 and €59.
http://www.surunarbreperche.com/
8) Dans le Noir, into the darkness
Dans le Noir: 51, Rue Quincampoix, Paris 4th arrondissement.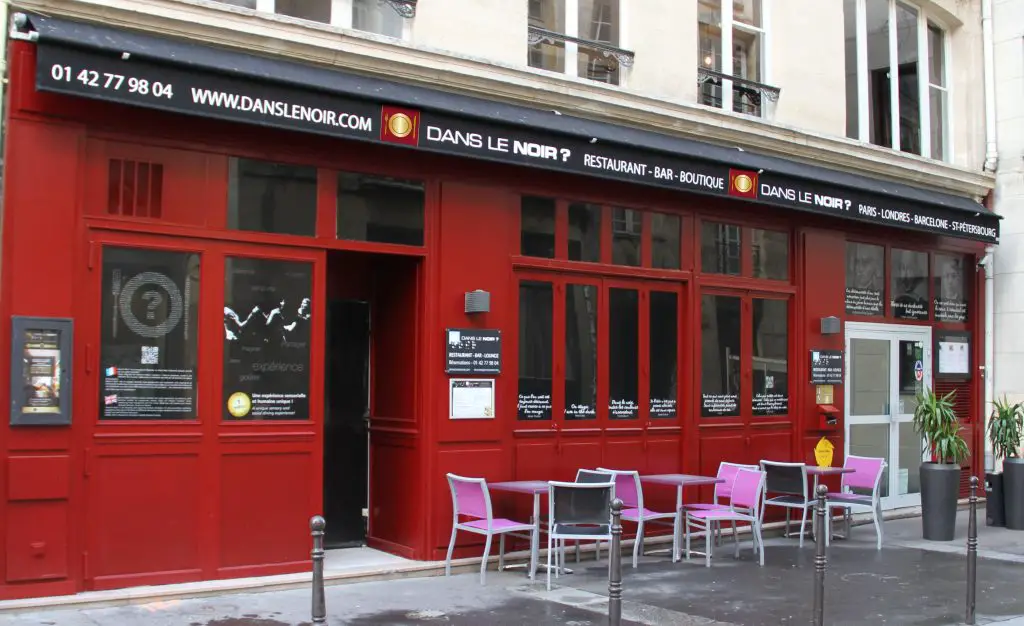 In a rather quirky spirit, the restaurant Dans le Noir is a great suggestion.
Dive into complete darkness in a dining-room as dishes are served by visually impaired waiters.
Unleash your imagination as you eat the surprise menus that you will taste but never see!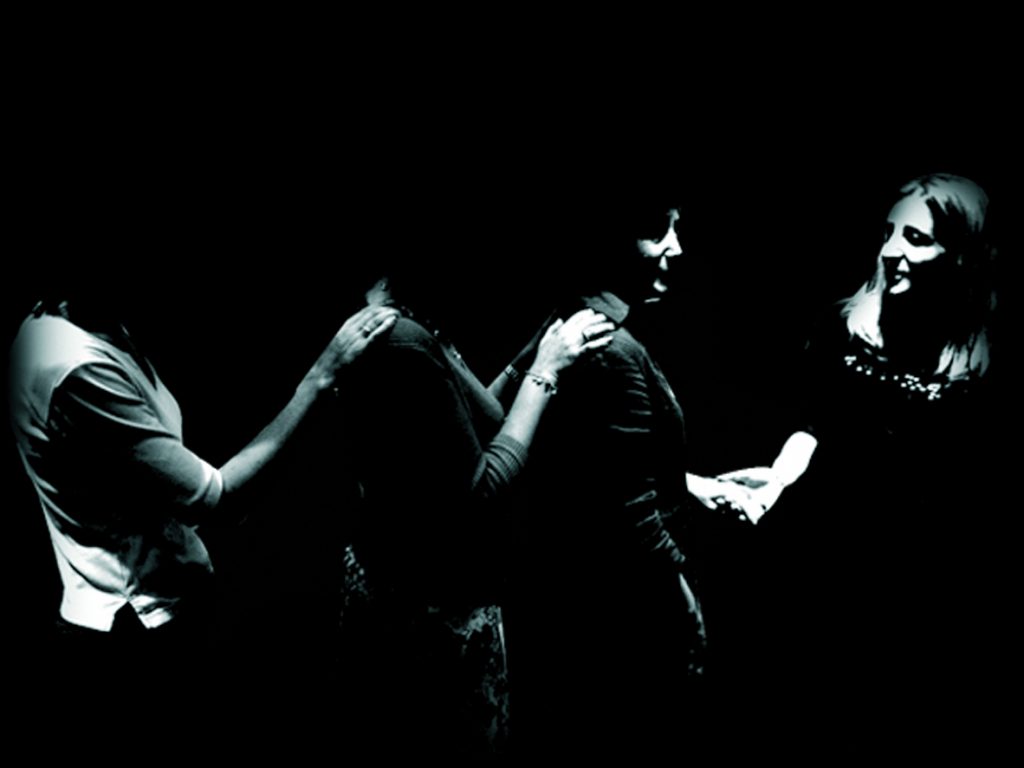 Starter + main course + dessert: 51€.
http://paris.danslenoir.com/index.en.html
9) Bel Canto
Bel Canto: 72 Quai de l'Hôtel de ville, 75004 Paris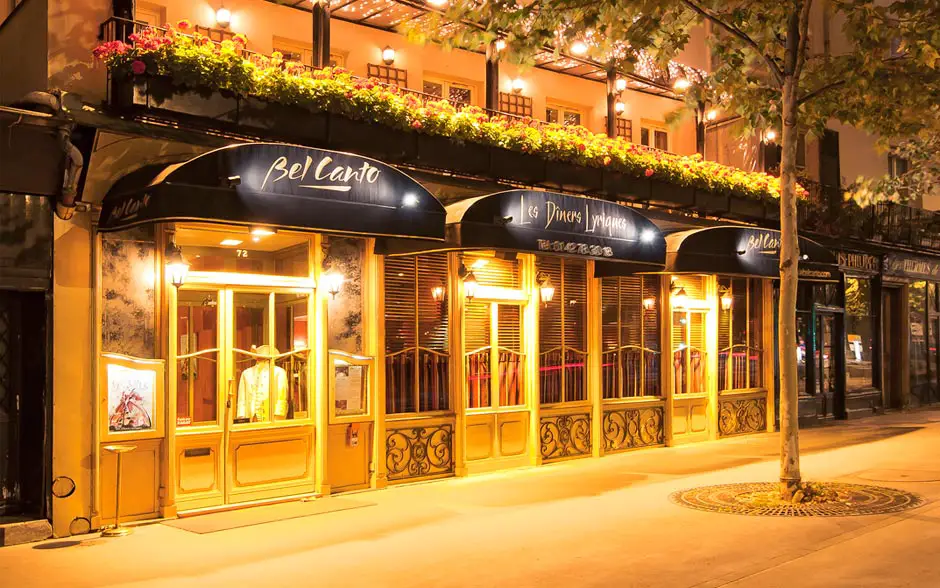 If you want to taste French cooking while listening to opera repertoire, you are in the right place.
Indeed, during the service waiters and waitresses become opera singers accompanied with a piano located in the room.
While singing the greatest operas, the quartet will serve you a delicious and refined cooking worthy of the finest restaurants.
You can taste, for example, a butternut velouté with chestnut, candied chuck steak or even king prawns cooked "a la plancha." With the Bel Canto, the opera is at the corner of your lips.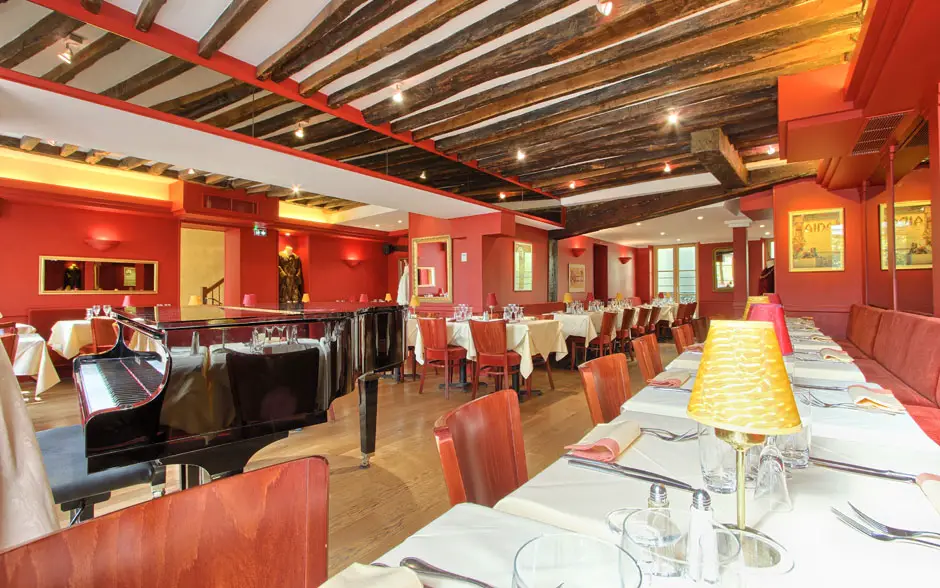 Menus: 85€ – Group menus: between 104€ and 151€.
10) Le Costaud des Batignolles
10, rue Brochant 75017 Paris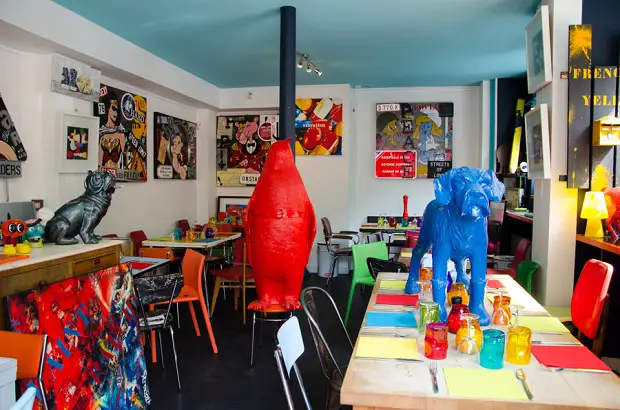 Take your meal in this trendy and colorful restaurant worthy of a modern art museum.
The cooking is for everyone in the family and surprisingly mixes the flavors that everyone will enjoy.
You will taste meals such as a salmon tartare with mango, chicken breast sauté with coconut milk and satay or a Nashi pear carpaccio.
Average price: 40€
http://www.lecostaud.fr/ (French Version)
And if you prefer bars of the similar type, check this article!

Mona knows Paris like the back of her hand. Its bars, its restaurants and above all, its hotels, whether you want to sleep, eat, party or just take a walk in Paris, Mona knows them (nearly) all. Follow her lead, she will gladly give you all her good tips!