If you feel you can sing, and think it's time for your voice to be heard somewhere else than in the shower so you can share your talent, then don't waste more time! Come and try a karaoke night in Paris ? ?
Inspired by Asian culture, the concept's popularity never stops growing in France, so lots of bars devote nights to karaoke, and even create private rooms for those who want to sing in privacy, more like in Japan and Asia. Here is my selection of the best karaokes in Paris.
Summary:
Private karaoke rooms
Karaoke bars
A unique karaoke experience
Private karaoke rooms
Le Vik Karaoké
4 rue Suger, 75006 Paris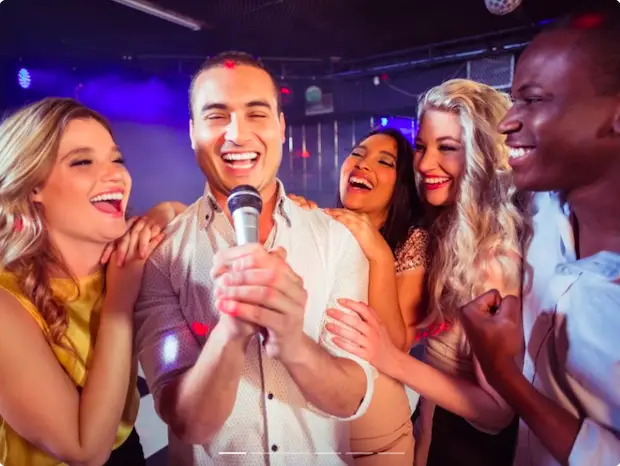 Ideally located in the 6th arrondissement of Paris, Vik Karaoke offers many private rooms, each with its own aesthetic decor.
Whether you are in a small or big group, you can come and sing along with delicious drinks (alcoholic or not).
😍 We like: the karaoke/boom specially dedicated to 6-16 year olds (for birthdays, capacity: 17 people).
💰 Prices: 10€/pers.
Book your evening at Vik Karaoke (in French only)
Le BAM
Addresses:
– 40 avenue de la République 75011 Paris (BAM Karaoke Box Parmentier)
– 50 rue d'Aboukir 75002 Paris (BAM Karaoke Box Sentier)
– 30 rue Richer 75009 Paris (BAM Karaoke Box Richer)
– 4, rue de Caumartin, 75009 Paris (BAM Karaoke Box Madeleine)
One of the most important karaoke in Paris, the BAM owns 4 different spots in the city, with variable sizes of the rooms, each decorated in a different way.
In a group of 6 to 30 people, with friends or colleagues, come to have an unforgettable night singing your favorite hits with more than 15,000 songs of all styles available for at least 2 hours of fun!
28 rooms with a luminous atmosphere that you can customize are available for an experience like in Japanese karaokes.
As well as the private karaoke rooms, you can make the most of a cocktail bar which is accessible to all – you don't need to book a karaoke session to have a drink!
😍 We like: The possibility to create your playlist on the website before arriving, which will save time once you're there.
💰 Price: variable rate depending on the time slot and the number of people.
Book your karaoke night in one of the 3 spots of the BAM
Le Minato Bar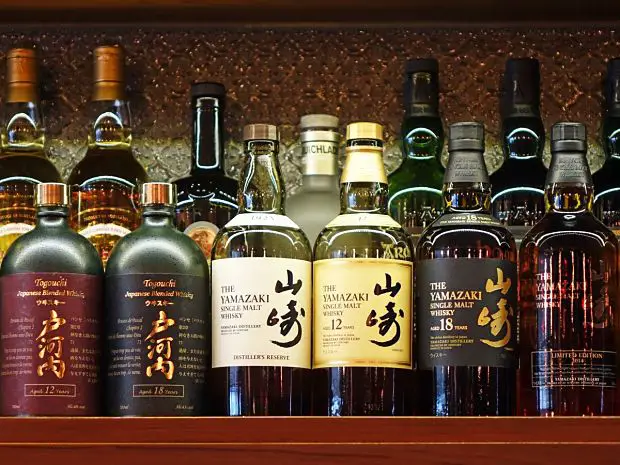 Address: 5 rue de Louvois 75002 Paris
The Minato Bar is obviously the one that looks like Japanese karaokes the most: as well as private rooms where you will be able to sing very privately, the bar offers a variety of Japanese cocktails to try.
Then, come and try the Japanese whiskey, served with the famous "ice ball" if you want a substitute for our ice cubes.
In terms of the karaoke itself, two rooms are available for you and your friends to spend a crazy night in a total Japanese atmosphere.
You will choose your songs with a Wii gamepad… But, watch out! Those are written in the country's language!
A very unique experience that you will not find everywhere in Paris.
😍 We like: A typical Japanese place, which will make you travel to the Land of the Rising Sun for the evening without leaving the city.
💰 Price: From €13 for a cocktail (information about the karaoke's prices at the bar or following number 01 42 96 94 60)
How to get there? Station Quatre Septembre (metro line 3)
More information about the Minato Bar and the prices
Concerto Karaoké Box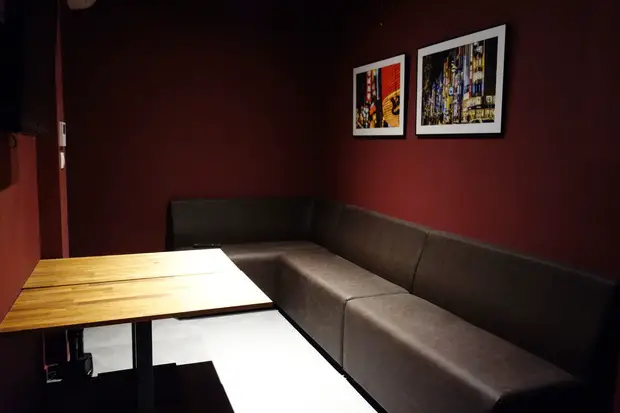 Address: 15 rue de Palestro 75002 Paris
The Concerto Karaoke Box is perfect for a little trip with friends or family! Enjoy a unique experience in the privacy of one of the 6 rooms, for 4 to 11 persons, where you will be able to let your voice be heard without the fear of being judged.
The list of available songs is huge: more than 30,000 of different styles in French, English and Japanese to liven up your evening or afternoon. It is also possible to order something to drink or to eat.
😍 We like: The possibility to do it with children as it's open on Wednesdays and during the afternoons.
💰 Price: from 39€ for a room of 5/6 people for 1 hour (rates vary according to the rooms and slots available).
How to get there? Station Réaumur-Sébastopol (metro lines 3 & 4)
Book your trip to the Concerto Karaoke Box (website in French)
Shibuya Karaoké
Address: 15 rue de la Gaîté 75014
Located next to the Montparnasse train station and inspired by Japanese karaokes, the Shibuya Karaoké owns 5 rooms that can host 2 to 12 persons, all decorated with a special theme.
With the Kawaii room, all rose with flowers and hearts on the walls, or with the Cosmos or Disco rooms, which will make you travel through space and come back to the 80s while singing your favorite hit songs, come and enjoy an amazing and unforgettable night with friends.
You will surely find what you are looking for among the suggested songs: more than 26,000 French and international hits are available!
You can even change the rhythm and the pitch depending on your preferences, which will make it easier for you to perform them.
And if you feel like drinking between two songs, don't hesitate to order something at the bar!
😍 We like: The welcoming staff who knows how to liven things up.
💰 Price: (for 2 hours) From €7 per person during the week / €10 per person on the weekend
How to get there? Station Gaîté (metro line 13) or station Edgar Quinet (metro line 6)
Book your evening at the Shibuya Karaoké (website in French)
Karaoke bars
Le Café du Châtelet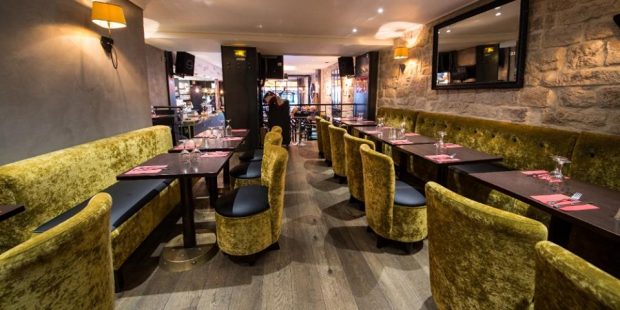 Address: 8 rue Saint-Denis 75001 Paris
Near the metro station Châtelet, the Café du Châtelet karaoke bar invites you to raise your voice while drinking a cocktail or eating a pizza.
Every Friday and Saturday from 9 p.m., karaoke nights are organized to help you have a good time singing, sharing your talent with the entire bar. It's the perfect opportunity to make new friends!
It's also possible to enjoy a karaoke night for yourself during the week by booking it for a birthday, a bachelor(ette) party or whatever the reason.
An original way to party!
😍 We like: The possibility to make the place private for our own party.
💰 Price: Cocktails from €9, pizzas from €15
How to get there? Station Châtelet (metro lines 1, 4, 7, 11 or 14)
Book your table online at the Café du Châtelet
L'Enchanteur
Address: 15 rue Michel-le-Comte 75003 Paris
In a relaxed atmosphere, let's go the Enchanteur bar to spend an amazing karaoke night until the morning!
If you are a professional singer or simply an amateur who came to have a good time, don't worry – everybody here is having fun without being serious.
Open all night long, you will have enough time to perform your favorite hits from among the 6,500 songs available, despite the actual crowd in this bar's basement!
😍 We like: The friendly atmosphere of this bar where the staff is very nice.
💰 Price: €10 per person for entry with a drink included + €2 cloakroom fee (mandatory in winter).
How to get there? Station Rambuteau (metro line 11)
More information about the Enchanteur Bar
La Noche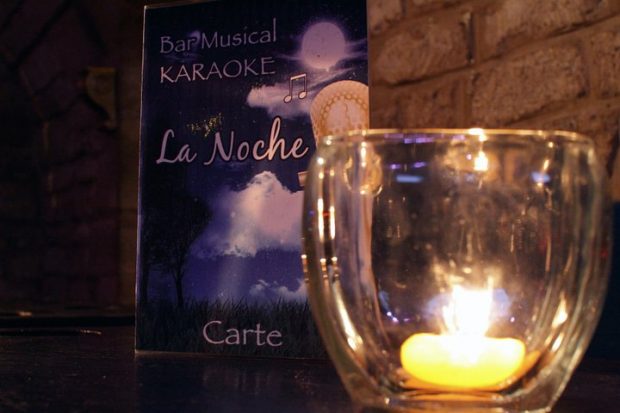 Address: 7 rue Pierre Fontaine 75009 Paris
Enjoy a karaoke night in a warm atmosphere at La Noche bar, near the provocative Place Pigalle.
Let's meet in its vaulted cellar, and drink a cocktail while waiting for the moment when the DJ gives you the mike to become the night's star for a couple of minutes!
However, for shy people and those who would prefer more privacy for their birthday party or whatever, it's possible to make the bar private.
😍 We like: The warm atmosphere of this bar
💰 Price: €15 for entry, with a drink included
How to get there? Station Pigalle (metro lines 2 or 12) or Blanche (metro line 2)
Visit the website of the karaoke-bar La Noche (website in French)
Café Rive Droite
Address: 2 rue Berger 75001 Paris
If music is a true passion for you and you think karaoke must be really serious, the Café Rive Droite is the perfect spot to spend your night.
Actually, the atmosphere of the karaoke/restaurant/bar, near the Beaubourg district, is way more serious than anywhere else, but it's still very cozy.
Here, you will be able to perform your favorite songs on a real stage from among the 15,000 French and international hits available.
You will certainly find the one that you love!
Karaoke nights begin at 9:30 p.m. Moreover, the bar sometimes organizes karaoke competitions – the perfect opportunity to compare yourself with others in a friendly atmosphere.
😍 We like: The karaoke competitions, which allow us to challenge some other music enthusiasts.
💰 Price: From €27 per person for a special karaoke menu.
How to get there? Station Châtelet (metro lines 1, 4, 7, 11 or 14)
More information about the Café Rive Droite (website in French)
Chinatown Belleville
Address: 27 rue Buisson St Louis 75010 Paris
 

Voir cette publication sur Instagram

 
The setting is kitsch but it's full of life – in this Asian restaurant in the Belleville district, no table is left out when it's karaoke time!
The list is varied and international – your song will be included in it for sure.
Let's enjoy a meal animated thanks to good music, with friends or family, or even colleagues.
A dance floor is just in front of the karaoke stage for those who feel like moving their hips to the rhythm of the songs.
😍 We like: Being able to enjoy a delicious meal with music
💰 Price: Minimum consumption of €20 per person to participate in the karaoke
How to get there? Station Belleville (metro lines 2 or 11)
More information about the Chinatown Belleville
A unique karaoke experience
L'Écran Pop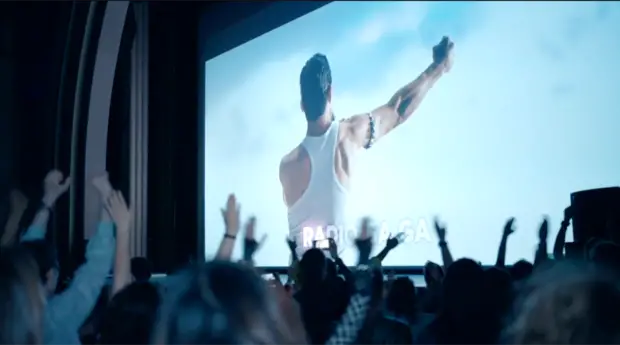 Musical and karaoke enthusiast? The concept of the Ecran Pop is perfect for you!
Recently set up in Paris, it's the first cinema-karaoke in France.
Let's have a unique experience, where you will sing your favorite songs at the pace of the movie on the screen.
From Mamma Mia ! to The Young Girls of Rochefort, come and take part in these two cinema classics by adding your voice to them.
You can win some prizes during the activities before the show in a way to put yourself directly in the mood.
Live shows and costumes competitions are also expected.
Don't forget to book in advance if you want to join in because it's very popular!
😍 We like: The possibility to sing along to our favorite musicals in harmony with the rest of the audience
💰 Price: It depends on the movie theater
More information about L'Écran Pop (website in French)

I aim to share my tips and recommendations for the beautiful country of France. My goal is to help you plan your next adventure, whether it's a weekend getaway or a once-in-a-lifetime trip. From finding the best hotels and restaurants, to discovering unique activities and sights, I've got you covered!