No matter whether you are a local of the city of lights or a tourist, when it comes to discovering or rediscovering Paris, the crowd of tourists gathering every day around the most famous monuments can be scary and discouraging. Nevertheless, it is possible to enjoy the capital while avoiding the crowd. Here is a list of our favorite non-touristic activities to do in Paris, to discover the capital in peace.
Walk Along the Coulée Verte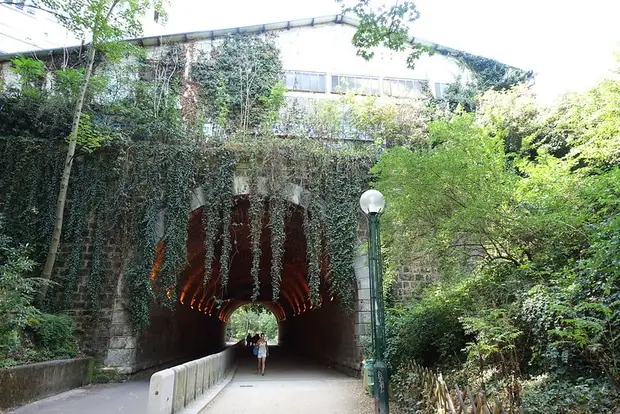 Unknown to both Parisians and tourists, the Coulée Verte is a pathway with greenery on either side almost five kilometers long, going from La Bastille to the Porte Dorée and Porte de Vincennes.
True to its name, this path is a green oasis in the middle of the capital. More than half of the path is at a height of seven meters above the ground, making it perfect to admire the city.
Cruise on the Seine With or Without a Boating License
Click & Boat allows you to rent boats from individuals in Paris and in Ile-de-France.
You can rent boats with or without a boating license, big or small ones, with or without a skipper to pilot the boat for you…
A lot of boats are available here, even the most uncommon ones (barbecue boats, party barges, Italian launches…)
Wander Around in the Alleys of a Flea Market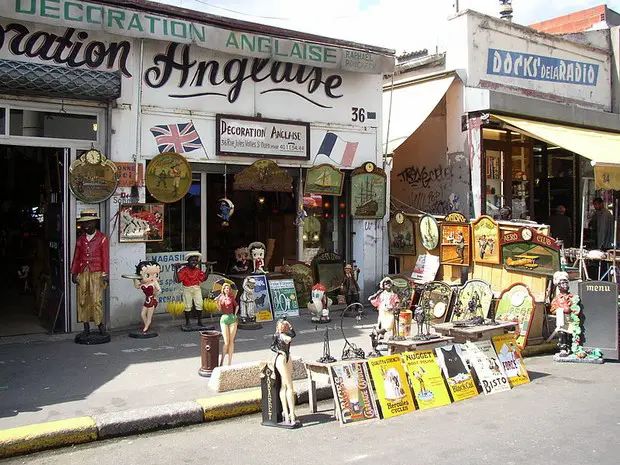 When the weather gets a little warmer, there is nothing better to do, on weekends, than strolling in the alleys of a market or flea market looking for good deals.
The Marché aux Puces de Saint-Ouen is the most popular flea market in the capital and is spread out on several kilometers. There, you will be able to find antiquities and decorative items at all prices.
The Marché des Enfants Rouges is a covered market accessible during both sunny and rainy weather. Inaugurated in 1628, this market is open every day, from morning to evening and will welcome you for your daily shopping or to try out all kinds of specialties.
On the same topic: Ultimate Guide of Markets in Paris
Enjoy a Play or a Show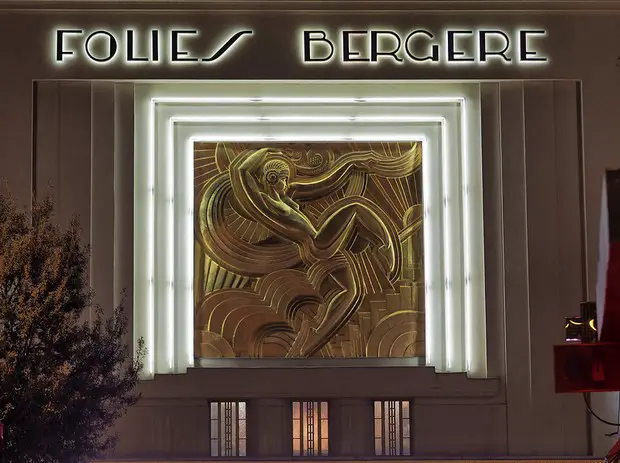 Including plays, operas, concerts and much more, besides having some of the most beautiful and renowned venues in Europe, Paris has everything you need for a nice cultural show.
L'Olympia is, without any doubt, one of the most famous venues in France and offers shows of all kinds all year long.
Les Folies Bergère will welcome you with its spotless facade and golden ornaments. Its rooms with red velvet armchairs welcome humorists, singers and artists known on both a national and an international level.
Get Immersed in an Escape Game
Taking part in an Escape Game is a fun way to liven up your day. Locked up in a room or a building with a setting chosen beforehand, your goal will be to escape before the time is up. Bring with you friends and family with you to help you solve these puzzles.
The Game offers dozens of enigmatic settings for just as many afternoons full of fun. The Mysterious La Boîte will put you into the dark with only your senses left to get out.
On the same topic: Top 7 Escape Games in Paris
Play a Game of Paintball or Laser Game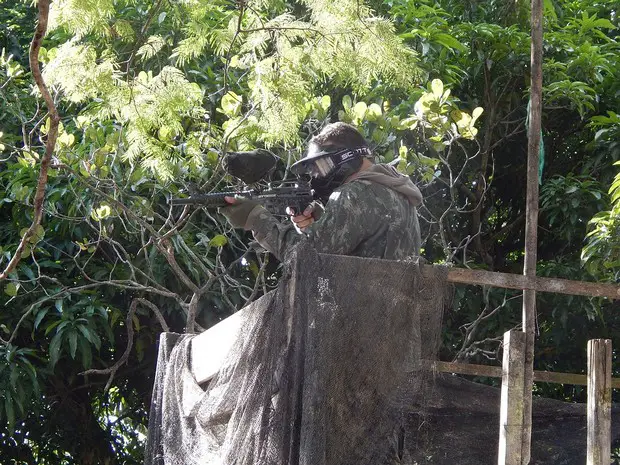 Laser games and paintball are fun and family-friendly activities which are perfect for a night or an afternoon with your close ones.
Paintball, unlike laser games, is played outside. Wearing a combination and a mask to avoid injuries, your goal will be to touch the opposite team a maximum number of times with… you guessed it, paintballs. There are a lot of paintball fields all around Paris. Atomik is located in a nearby forest and offers games for 20€.
Laser game is played inside, in big dark rooms. Here there is no real ammunition, but laser beams instead. Every time you touch an opponent with your light beam, a computer records it. Laser World Paris (website in French), invites you in its 500m² large maze while Laser Paris, located next to the Eiffel Tower, will put you in an atmosphere seeming to come straight out of a video game.
With less risks to get injured, it is better to play laser games rather than paintball with young children and people with health issues.
Spend a Day at Disneyland Paris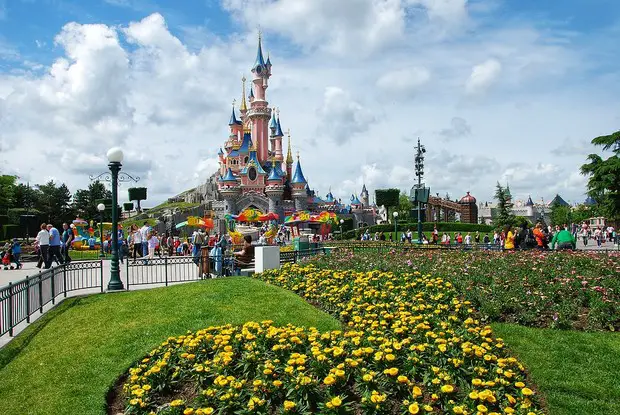 When we hear the name "Disney", we always think about magic and fantasy and this is exactly what Disneyland Paris has to offer.
Located a little more than half an hour away from Paris, this theme park is open all year long for the joy of the young and the old.
You have the possibility to pay your ticket at the entry or to buy an annual pass allowing you to get into the park, in Summer or in Winter, in Spring or in Autumn, any day you want for a full year.
To avoid the crowd, plan your visit during the low season and outside public holidays or school breaks.
Visit the Panthéon Bouddhique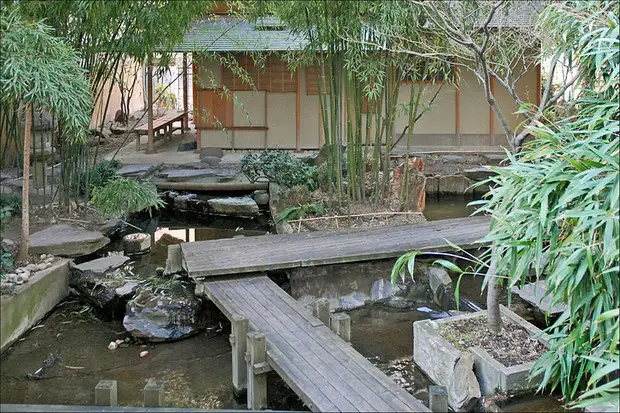 Located inside the Musée Guimet (website in French), a former townhouse, come discover the Panthéon Bouddhique.
This zen garden houses 250 Japanese pieces of art which you will be able to admire while walking among the plants and vegetation. The perfect destination for a calm and relaxing day in the heart of Paris.
In the back of the garden, you will find a pavilion hosting, every day, a traditional Japanese tea ceremony.
Go To a Funfair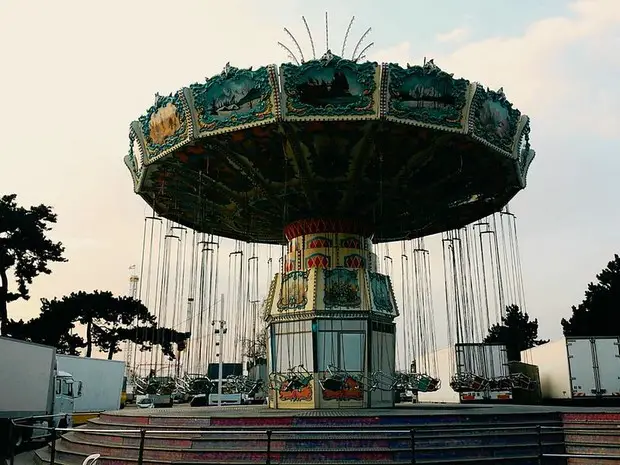 The park of the Jardin d'Acclimatation is a small amusement park located in the middle of said garden. It's one of the most popular parks in the capital and you won't want to miss its flying chairs.
However, Paris also has its fair share of funfairs taking place once a year at specific periods. The most famous one is, without a doubt, the Foire du Trône, in the Bois de Vincennes from the end of March to the beginning of May.
The Fête des Tuileries lasts a little longer -two months per year, from June to August- and takes place in the Jardin des Tuileries. Enter the Ferris wheel or enjoy some cotton candy with your lover.
Touch the Sky in Trampoline Parks
Trampoline parks are new generation play areas for adults. Fall back into childhood and invite your friends to come jump with you in a large building built for it.
Jump XL, located in Gennevilliers, and its 1200m² surface offers a wide variety of activities. Giant ball pits, ninja parkours and trampolines in every corner and even on the walls. The park is also accessible to children of age seven or more.
Let's Jump (website in French), located in the South of Paris, is the largest trampoline park in Europe with a surface of over 4500m². Dodgeball games, obstacle courses and indoor tree to tree parks await you for a day off the ground.
Swing in the Trees
For those not afraid by heights, tree to tree parks are a wonderful way to have fun -even with children- when the sun is shining.
From February to November, the Parc Floral de Paris opens its own tree to tree parkour named Evasion Verte (website in French), the only parkour, to date, being accessible inside the city. Four different parkours, for children and adults, are awaiting you.
Outside of Paris, in the Fontainbleau forest, is the Parc Lémurien, a park of more than fifteen hectares with zip-lines, rope bridges and even "Tarzan's liana jump".
Eat Indian Food in "Little India"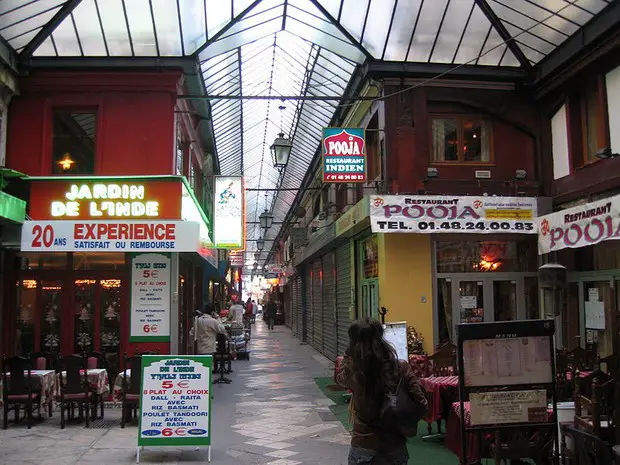 Built in 1828 and located under the roofs of Passage Brady, are two alleys known as "Little India". There, you will find hairdressers, masseurs, original shops and clothing stores selling the most beautiful saris and sherwanis.
Little India will also give you access to dozens of Indian restaurants spread along one hundred meters. Come try out one of the best curry and naan of the capital at Passage de Pondichéry. For halal specialties, stop by Yasmin (website in French).
On the same topic: Top 12 Best Indian Restaurants in Paris
See the Mur des "Je T'aime"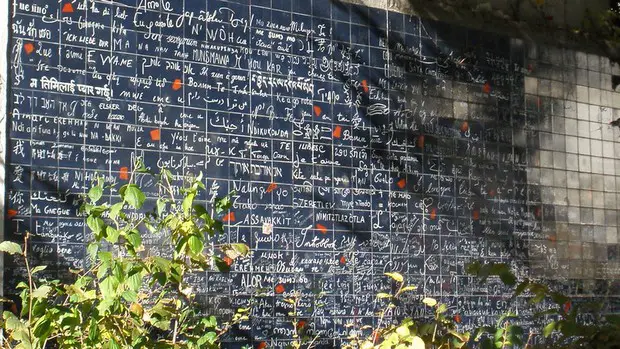 Paris is internationally known as the "city of love" and the Mur des "je t'aime", built in the Square Jehan-Rictus, on the Place des Abbesses in Montmartre, is there to remind us of that fact.
This structure, completed in 2000 and wide of 40m², gathers 311 ways of saying "I love you". From the most spoken languages to the rarest dialects, you will now be able to declare your love for the entire world to see.
Wander Around the Arènes de Lutèce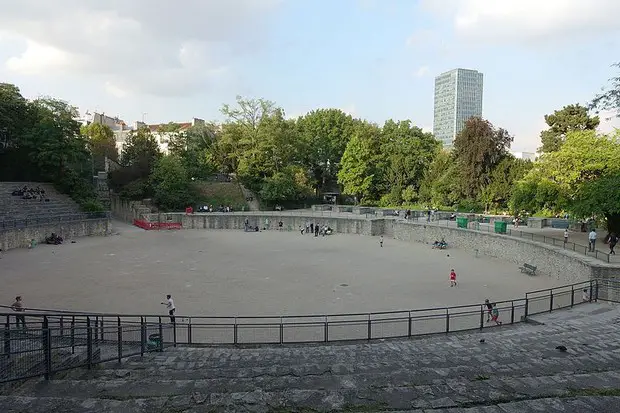 The Arènes de Lutèce are some of the only remains of the Roman era in Paris. Built in the 1st century, this is an ancient Gallo-Roman amphitheater formerly used for theatrical performances and gladiator fights. It is estimated that the Arènes de Lutèce had a capacity of 17 000 seats.
Located in the Latin Quarter, in the 5th district of Paris, it is, nowadays, possible to visit it for free, by day or by night.
The gates are never closed, so feel free to sit down for a while on these two thousand-year-old bleachers.
Drive A Kart
Karting is a fun activity which will give you your share of intense sensations. Performed indoor and perfect for rainy days, you will get the chance to drive a kart -a sort mini-cart.
Paris Kart Indoor (website in French) is the biggest karting track in France. Aerokart, located in Argenteuil, in the periphery of Paris, will let you impersonate a racing driver for ten minutes or half an hour. The building also offers laser games and an indoor skydiving simulator.
Visit the Grand Mosque of Paris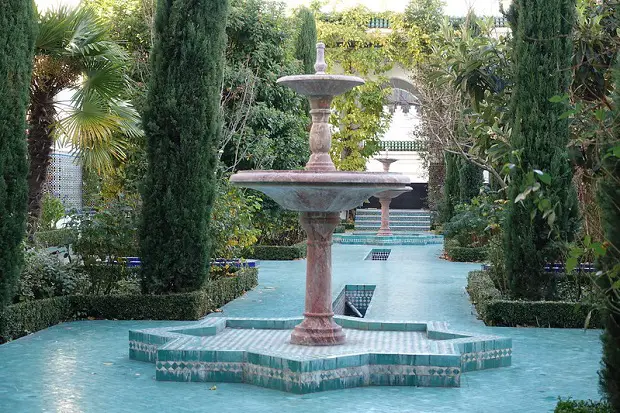 The Grande Mosque of Paris is one of the most impressive places of worship in the capital. Behind its white spotless walls and blue ceilings, there is one hectare of gigantic pillar rooms, mosaics, exotic gardens, and fountains.
The mosque is open for visits every day, except on Fridays and Muslim holidays.
The entrance fee is two euros and it is possible to visit the place on your own or enjoy a guided visit.
Go To the Deyrolle Cabinet of Curiosities
The  Deyrolle Cabinet of Curiosities is a subdepartment of the Deyrolle company. Various objects, bones and stuffed animals which won't fail to impress you are stacked in small rooms.
This place is as disconcerting as it is fascinating and you will never f discovering all the wonders it has to offer.
Admire the Maison Loo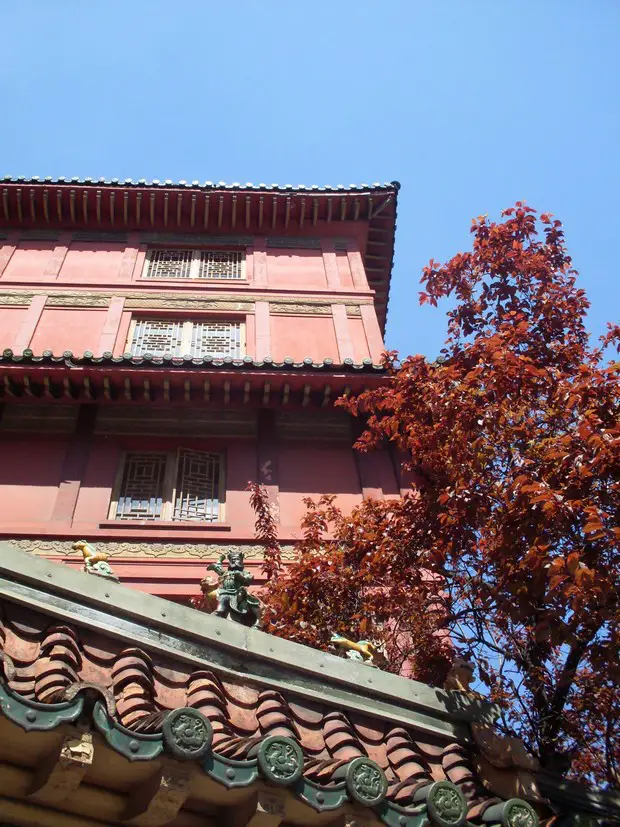 While wandering in the 8th district of Paris, you might get the chance to come across on a massive building with red walls seeming to come straight out of an American Chinatown on Place Gérard-Oury.
The Maison Loo will not go unnoticed. Built like a Chinese pagoda and four floors high, the building hosts one of the biggest private museum of Asian art in the capital. The "Pagode Rouge" (red pagoda), as Parisians call it, is listed as a historical monument.
On the same topic: Chinatown in Paris: What to do? What to see? Where to eat?
Attend to or Participate in a Sporting Event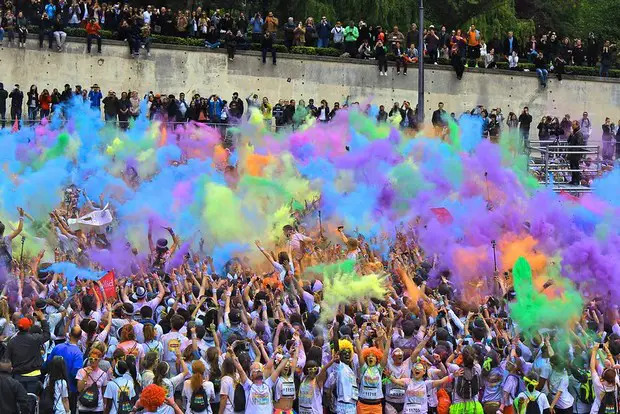 From bigger to smaller ones, Paris offers hundreds of sports events to attend all year long and for all prices.
With the Stade de France, the AccorHotel Arena, the Parc des Princes, and Stade Roland-Garros, the capital has some of the most renowned places in which you can come and encourage your favorite team or player.
Look at athletes and amateurs of La Verticale de la Tour Eiffel trying to climb up and down the 665 steps leading to the second floor as fast as possible. If you're down for a challenge, you can even try to participate yourself.
For a more calm race, enroll in the annual Color Run de Paris (website in French). In this race, there is no winner or loser, only a five-kilometer race with colors every kilometer. Regardless of your physical condition, you will be welcome to this colorful and summery marathon.
Visit Paris in a  2CV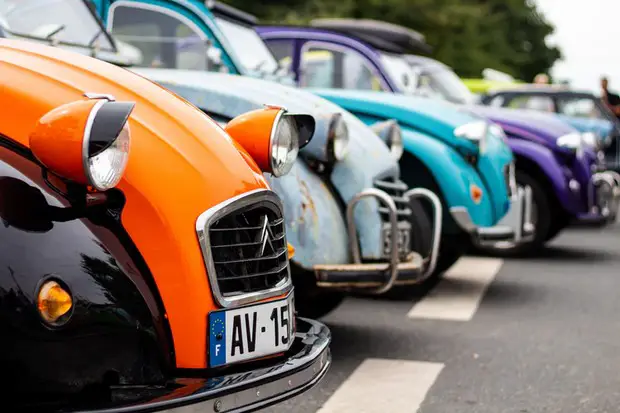 To avoid the crowd of tourists filling up touristic buses and boats on the Seine, why not visit or (or re-visit) Paris using a more original means of transportation?
2CV Paris Tour and 4 roues sous 1 parapluie give you the opportunity to go around the capital from the comfort of a Citröen 2CV; a very famous French car back in the 50s and 60s.
Great idea of an activity to do for couples.
Visit a Church and Enjoy a Concert
Because Notre Dame isn't the only church in Paris, to stay away from the crowd, pick the beautiful Sainte-Chapelle instead. This church and its stunning stained glass windows are listed as a UNESCO World Heritage site.
The smaller Eglise de Saint-Germain-des-Prés will also impress you with its Middle-Ages architecture.
In both churches, you will get the chance, after a reservation, to attend a classical concert; a show you don't want to miss.
On the same topic: Top 8 Most Beautiful Churches in Paris
Admire the Eglise Orthodoxe Saint-Serge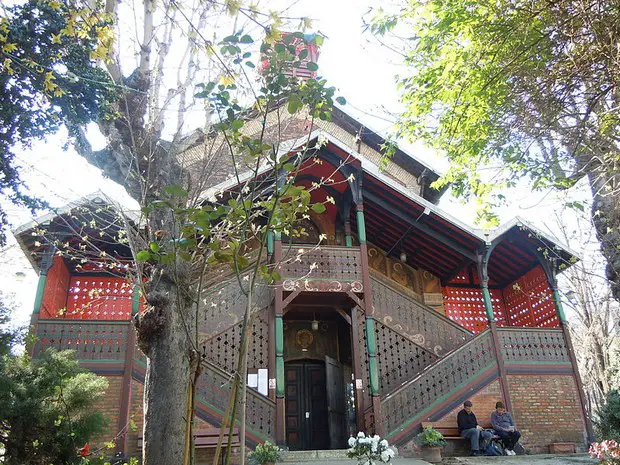 After these two classical churches, why not stop by a more atypical one.
Lost in the forest, the Eglise Orthodoxe Saint-Serge looks like a cabin in the woods. Its red and green wooden facade reminds orthodox churches from the Russian countryside.
The inside is carved and decorated and also worth the trip.
This is a church the likes of which you have probably rarely seen before.
Stroll in the Parc du Musée Rodin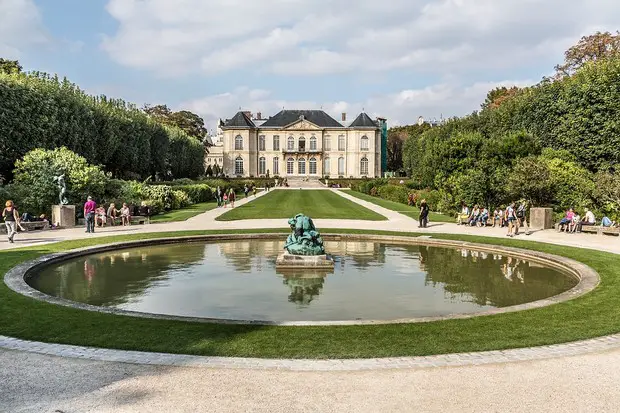 In a very different way from the Panthéon Bouddhique's park, the Parc du Musée Rodin is one of the hidden gems of greenery in Paris. This park will somewhat remind you of Versailles and you will enjoy walking along its hedges and blue statues.
Of course, once you're done visiting the garden, it would be a shame not to step into the museum itself. The Musée Rodin is a museum fully dedicated to the aforenamed French sculptor, his statues and private art collection, all of which is displayed in a 16th-century hotel.
Visit the Cimetière des Animaux
Far from the traditional, but beautiful Cimetière du Père Lachaise, this is a completely different type of graveyard.
The Cimetière des Animaux (pet graveyard) or "Cimetière des Chiens" (dog graveyard) of Asnière-sur-Seine seems to be straight out of a Stephen King book. But there is no zombie cat insight here; just hundreds of graves set up by their owners for their four-legged friends.
Walk Along the Petite Ceinture de Paris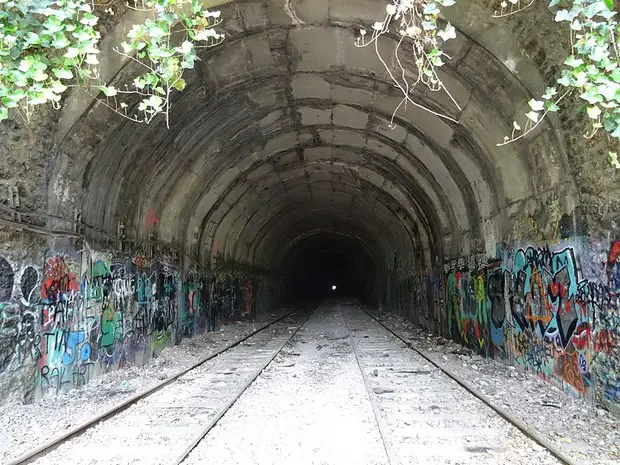 The Petite Ceinture is a former thirty-kilometers long railway line that used to circle the entirety of the old Paris.
Now abandoned, it's still a nice spot to walk along in peace and discover old train stations and abandoned monuments. However, some parts of the Petite Ceinture are forbidden from access.
You will have to previously check out where you can and where you can't go.
Go To the Swimming Pool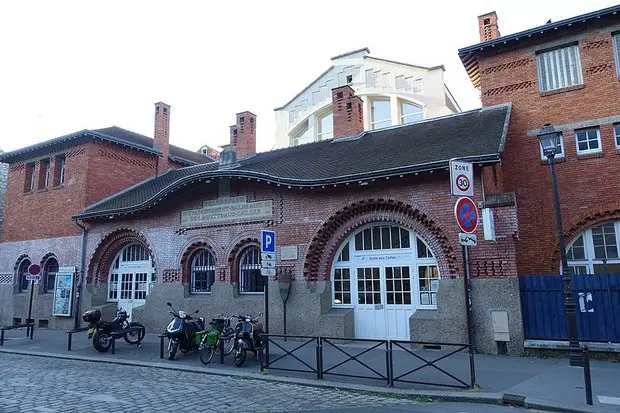 Whether it is a hot Summer or cold Winter day, going to the swimming pool is always a nice activity; be it alone or with your friends or family. Paris has its fair share of swimming pools, from small to large one and for both athletes and casual swimmers alike.
The Piscine de la Butte-aux-Cailles (website in French), built in the 20s, offers -in addition to its various pools- a stunning decoration with its white vaulted ceilings which are best admired while swimming a back crawl.
For a breathtaking view on the Seine, choose the Piscine Joséphine Becker (website in French). This swimming pool was built over the river and has an open-air pool. In winter, the pool gets covered by a large solarium to be able to enjoy the sight all year long.
For a family day, drive to Aquaboulevard (website in French), located in the periphery of Paris. This aquatic park offers a large variety of pools, slides and activities for both the young and the old.

I aim to share my tips and recommendations for the beautiful country of France. My goal is to help you plan your next adventure, whether it's a weekend getaway or a once-in-a-lifetime trip. From finding the best hotels and restaurants, to discovering unique activities and sights, I've got you covered!