Looking for different tastes and flavors? You will be spoiled! My selection of the best Asian restaurants in Paris opens the doors to an exceptional world of taste. Chinese, Japanese, Thai, Vietnamese, Korean or Indian, here is the crème de la crème.
First, let's locate these restaurants on a map:
4 Chinese Restaurants
Le Lys D'or
2 Rue Chaligny, 75012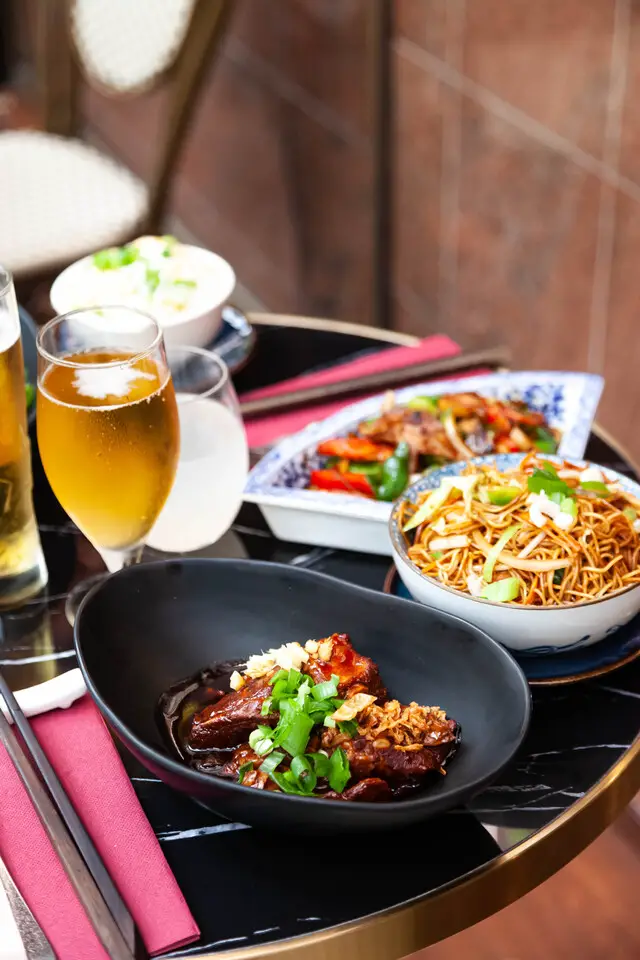 Le Lys d'Or is an Asian restaurant that has been existing for years already, which is a sign of quality and stability.
You will discover delicious dishes like bo buns, curry chicken with coconut milk, udon and fried noodles, or Hongshao eggplants which are marinated and caramelized with a soja sauce.
Thanks to the luxurious decoration and the dishes, you definitely feel like you are traveling far from Paris!
Price: average price à la carte between €14 and €23
Website: Le Lys d'Or (site in French)
Trois fois plus de piment
184 rue Saint-Martin, 3rd district
 

Voir cette publication sur Instagram

 
This restaurant serves food from Sichuan, a region in the southwest of China that is famous for its hot peppers.
The name of the restaurant, literally "Three Times More Pepper" says it all: once you have chosen what you want to eat (mainly noodles – the restaurant was awarded "Best Noodles in France" by the Fooding guide in 2016), the waiters ask how much hot pepper you want on a scale from 1 to 5.
Do not overestimate yourself: level 2 is already very hot! If you have sensitive taste buds, you can ask for level 0.
The menu is quite small, but there is something for beef lovers, pork lovers and vegetarians too!
Price: dishes à la carte between €10 and €13 in average / menus between €13.90 and €17.90
Website: Trois fois plus de piment
La Taverne de Zhao
49 rue des Vinaigriers, 10th district
 

Voir cette publication sur Instagram

 
You will relish the surprising and subtle flavors of this small restaurant (no more than thirty covers) serving Xi'an's traditional cuisine (Xi'an is the capital city of the Shaanxi province, located in the eastern part of China).
One small detail: it is a pity that it is impossible to make a reservation beforehand. However, the service is fast and efficient and the food is really worth waiting for.
If you are in a hurry, or if waiting is simply too much for you, you can come in early at the beginning of the service.
Price: average price between €15 and €20
Website: latavernedezhao.com (site in French)
Shang Palace
10 avenue d'Iéna, 16th district
 

Voir cette publication sur Instagram

 
This restaurant is not a palace only by the name: we have to admit that a meal here is a bit expensive, but the price is justified by the quality and the quantity of the food, by the warm welcome, the fancy decoration, and the efficient service.
Unlike the three previous restaurants, you will not find specialties from one Chinese province in particular on the menu, but subtle flavors coming from all over China.
A warning for claustrophobic people: you can feel a little uneasy as there is, unfortunately, no window and the light is softened.
Price: menus from €78 to €280, dishes alone from €48 to €328
Website: Shang Palace
Related article: check out our selection of the best Chinese restaurant in Paris
3 Japanese Restaurants
Kotteri Ramen Naritake
31 rue des Petits-Champs, 1st district

Once more, the name of this place says it all: it exclusively serves ramen, a traditional Japanese dish made of noodles, broth, pork and egg. Once you have chosen what kind of ramen you wish to eat, the waiter attending you will ask you how much grease you want! It is indeed the grease from the broth that brings all the taste of the ramen.
We strongly advise you to go in advance since there is always people queuing in front of this very small restaurant, and for a good reason: the noodles and the broth (shoyu or miso) are homemade, and the bowls are generously filled but affordable.
Naritake is very popular among the Japanese in Paris, which is an undeniable sign of quality. The waiting time is quickly rewarded, all the more so as the service is fast (bowls are ready in no more than 10 minutes).
A charming little extra is that you can see the cooks, and even eat at the counter in front of them. Let there thus be no doubt that everything is truly fresh and homemade! We therefore strongly recommend this place, which is unanimously considered to be the best ramen restaurant in Paris!
Price: €11.50 for a bowl
Facebook Page: Kotteri Ramen Noritake
Kokoya
5 rue des Batignolles, 17th district

The eating room is very small (there are only a dozen covers), so we strongly advise you to make a reservation if you do not want to risk coming for nothing and missing the excellent sushis and sashimis that are the house specialty.
You will also be able to relish delicious Bentos.
Price: average price of €30
Facebook Page: Kokoya
Nodaïwa
272 rue Saint-Honoré, 1st district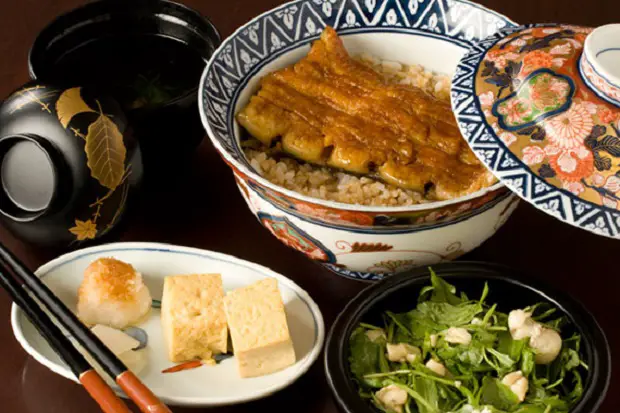 The lucky ones who have had the chance of going to Japan probably know the famous Tokyo restaurant Nodaïwa, which was funded by the end of the Edo era (1603-1867) and has been run by the same family since then.
Well, you have to know that Paris Nodaiwa really is a satellite of this prestigious restaurant!
The house specialty is the unagi: a grilled eel dipped in soy sauce and set down on a bowl of white rice, a simple but delicious meal that is hard to find in France.
Price: from €15 to €60
Website: Nodaiwa
Related article: check out our selection of the best Chinese restaurants in Paris
3 Korean restaurants
Bistrot Mee
5 rue d'Argenteuil, 1st district

 

Voir cette publication sur Instagram

 
If you like spicy food and foreign flavors, you will not be disappointed by this Korean restaurant looking oddly like a New-York loft with girders, school chairs, exposed brick walls, and wooden furniture.
The plates are generously filled and you will not regret eating here.
Price: average price of €24
Instagram Page: Bistrot Mee
Soon Grill
78 rue des Tournelles, 3rd district

 

Voir cette publication sur Instagram

 
Surprising dishes mix with classic Korean food such as bulgogi (marinated then grilled beef or pork meat), kimchi (fermented hot peppers and vegetables), and bibimbap (rice, beef and vegetables sauté and seasoned with hot peppers) in this stylish but sober restaurant.
We recommend what the restaurant does best: barbecue grilled meat!
Price: lunch menu at €25, average price of a dish à la carte €40
Website: Soon Grill (site in French)
L'Arbre de sel
138 rue de Vaugirard, 15th district
 

Voir cette publication sur Instagram

 
Traditional Korea has arranged to meet you in this restaurant, through the plate, the decoration and the zen atmosphere surrounding you as soon as you step foot in this place.
You can choose from among a selection of Korean alcohols to drink with your meal: beaksejou (ginseng and ginger alcohol), bokbunja (raspberry alcohol), chungha (rice alcohol), sansachun (rice, corn, and herbs alcohol), maewhasou, and mechisoun (plum alcohol).
Price: average price of €27
Instagram page: L'Arbre de Sel
5 Thai and Vietnamese Restaurants
These two kinds of restaurants meet in the same category because many Thai restaurants serve Vietnamese food and vice-versa.
Kaizen
91 rue de la Tombe Issoire, 14th district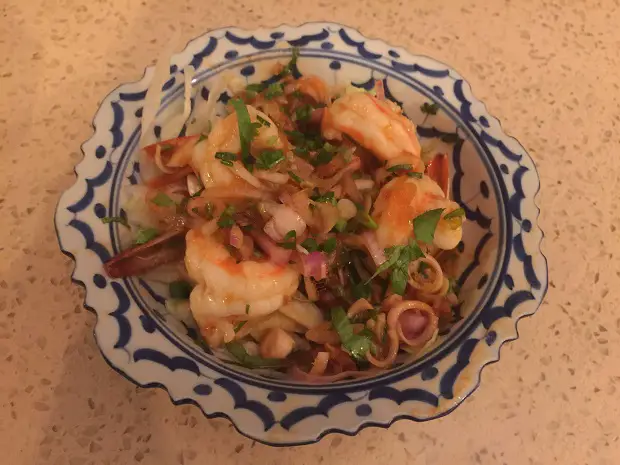 At first sight, this restaurant does not look much – the front window is practically non-existent and the decor is simple. But do not trust appearances – in the kitchen and on your plate it is a real explosion of flavors!
They always welcome the customers warmly, the team is very nice, the service is very efficient, and the price-quality ratio is unmatched.
Plates are generously served and, even if you are already full, you really should try the delicious Thai custard.
Price: average price of €17
Website: Kaizen (site in French)
Kapunka
51 rue Saint-Sauveur and 38 passage des Panoramas, 2nd district
 

Voir cette publication sur Instagram

 
"Kapunka" means "Thank you", and that is all the Thai you need to know! Thank you for the good food, thank you for the service, thank you for the reception!
The decor is simple and allows room for refined cooking where the typical Thai dishes can be found: mikati, satay skewers, papaya salad, and pad thai, but also some Vietnamese choices such as the famous spring rolls.
There is a vegetarian option for almost every dish and even some vegan options.
Price: average price of €20
Website: Kapunka (site in French)
Chào bà
14 rue Coypel, 13th district

 

Voir cette publication sur Instagram

 
We present to you this time an entirely Vietnamese restaurant, considered by many to be the best Vietnamese in Paris.
We value the efficient service, the warm welcome and the waiters' teaching skills (they explain what the dishes are for those of you who are not accustomed to Vietnamese food), and above all the quality of the food. Everything is fresh and homemade, even the deserts (which is rare enough to be noted). The spring rolls, for instance, are rolled on demand, which is a token of freshness.
There is a large selection of vegetarian dishes, and the price-quality ratio is very good.
Price: average price of €18
Website: Chào bà (site in French)
Pho tai
13 rue Philibert Lucot, 13th district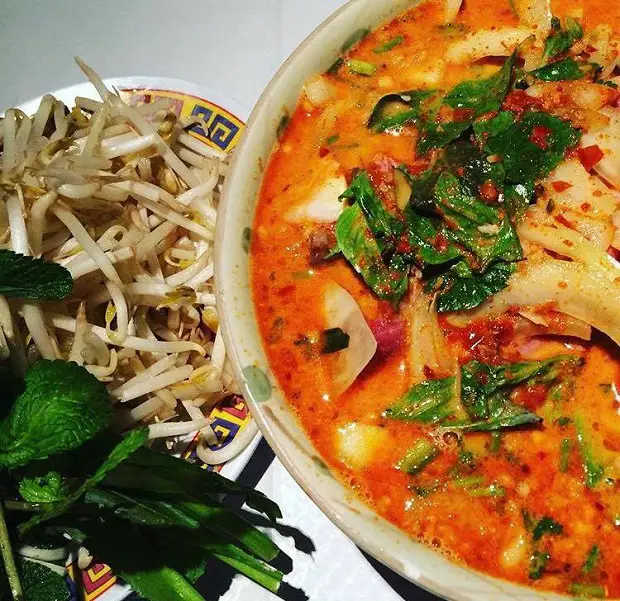 The setting of this restaurant is not the best, but the situation is retrieved by the food, especially with the pho soups which are the house specialty.
There are vegetarian and vegan options and it is possible to order for takeaway.
Price: average price à la carte of €12
Facebook Page: Pho Tai
Les Trois Crabes
17 rue Claude Tillier, 12th district

The chef of this restaurant comes from the north of Vietnam and learned to cook with her grandmother; so it is genuine traditional Vietnamese cuisine that you may taste in this place.
There is no fuss with the decor in this simple but welcoming place, nor in the way the food is plated up. The portions, however, are generous and delicious.
Price: à la carte dishes from €13.90 to €32
Website: Les Trois Crabes (site in French)
3 Indian Restaurants
Kashmir House
36 rue de Chabrol, 10th district

 

Voir cette publication sur Instagram

 
Kashmir House is also an Indian/Pakistani restaurant. The house specialties, strongly recommended by the chef, are chicken tandoori and kashmir lamb.
The set formulas are generous and will surely fill you up.
The Indian flavors and background music will make you travel all the way to India for a very reasonable price!
Price: average price à la carte €12
Website: Kashmir House
Aarchna
19 rue du Télégraphe, 20th district

This time, Aarchna is an entirely Indian restaurant offering a very (very) large choice of takeaway or eat-in dishes in Bollywood-like decor.
This restaurant has been an institution of Indian cooking in Paris for over 20 years, which goes to show the quality!
Price: average price à la carte €15
Website: Aarchna
Baranaan Indian Cocktail
7 rue du Faubourg Saint-Martin, 10th district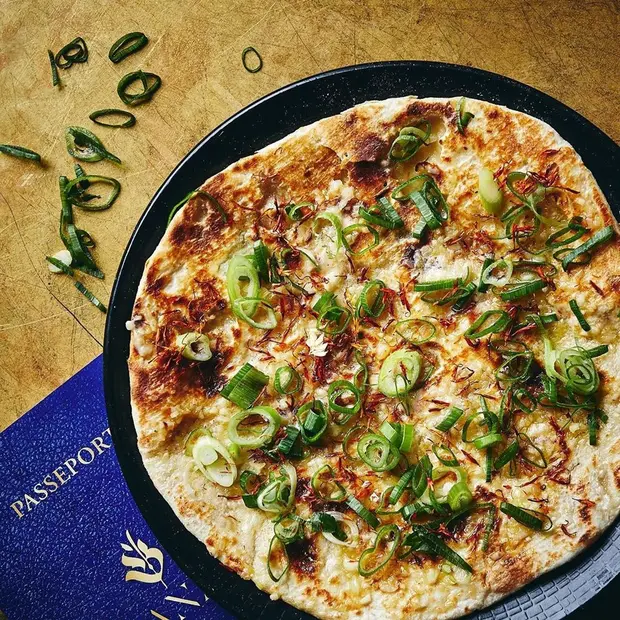 This is an entirely Indian restaurant too, but also entirely vegetarian and organic, and specializes in naans – an Indian traditional galette. Portions are generous and the atmosphere is nice.
After relishing your meal, you will be able to enjoy this atmosphere a bit longer, since this place is also a cocktail bar.
Price: average price à la carte €15
Website: Baranaan (site in French)
Related article: check out our selection of the best Indian restaurants in Paris

I aim to share my tips and recommendations for the beautiful country of France. My goal is to help you plan your next adventure, whether it's a weekend getaway or a once-in-a-lifetime trip. From finding the best hotels and restaurants, to discovering unique activities and sights, I've got you covered!