After a long day at work, there's nothing like relaxing, having a drink and enjoying yourself in a great atmosphere alone, with friends or with colleagues. Here is our selection of the best bars for an after-work in the capital.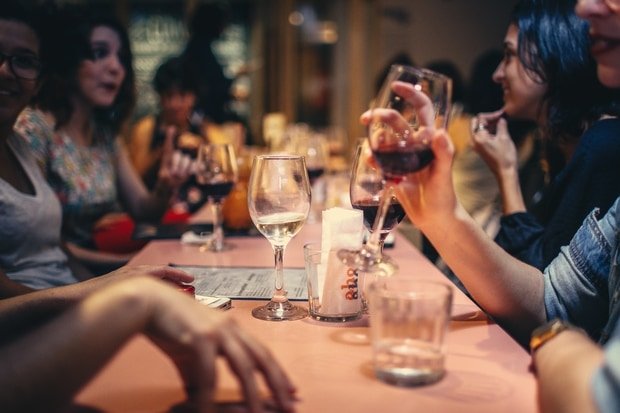 Vik
4 rue Suger, 75006 Paris
Feeling like singing a song?
Vik is the perfect place for this. Inspired by Korean karaoke bars, here, you can take the microphone and have fun with friends and colleagues in a privatised karaoke room.
The establishment offers around ten of them and thousands of French and international songs are available to get in the mood.
You can order drinks directly from your private room or go, once your show is over, to the Vik cocktail lounge which offers both alcoholic and non-alcoholic beverages.
Opening hours:
Monday to Thursday: 5 pm – 2 am
Saturday: 10 am – 2 am
Sunday: noon – 2 am
Wall Street Bar
49 boulevard de Clichy, 75009 Paris
56 avenue de la République, 75011 Paris
The Wall Street Bar offers a concept which is, to say the least, original.
Turn into Leonardo DiCaprio and bury yourself in an American trader's shoes.
It's kind of like Russian roulette here. Every 100 seconds, the price board is updated depending on supply and demand. It's up to you to evaluate when is the right time to order.
The Wall Street Bar is the perfect place for a fun and casual evening with your colleagues.
Besides, the establishment organizes many blind tests nights, Mario Kart, discount soirees and much more.
In case you get peckish, you can also order something to eat.
Opening hours:
Monday to Saturday: noon – 2 am
Les Petites Fléchettes
49 rue Jean-Pierre Thimbaud, 75011 Paris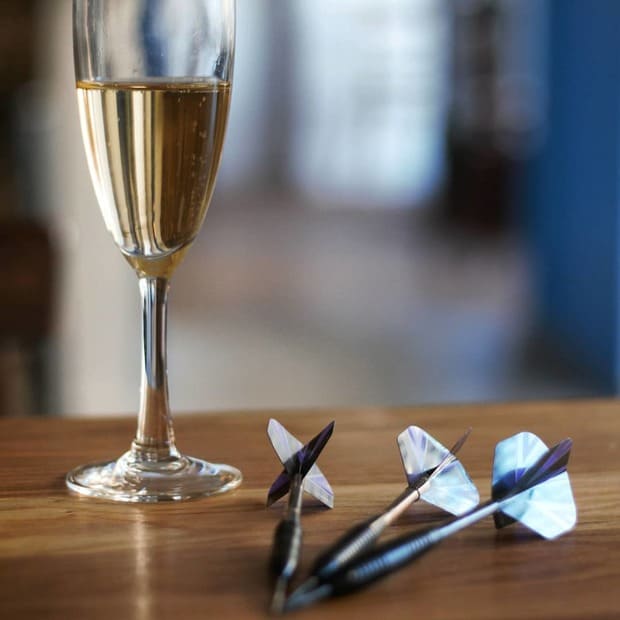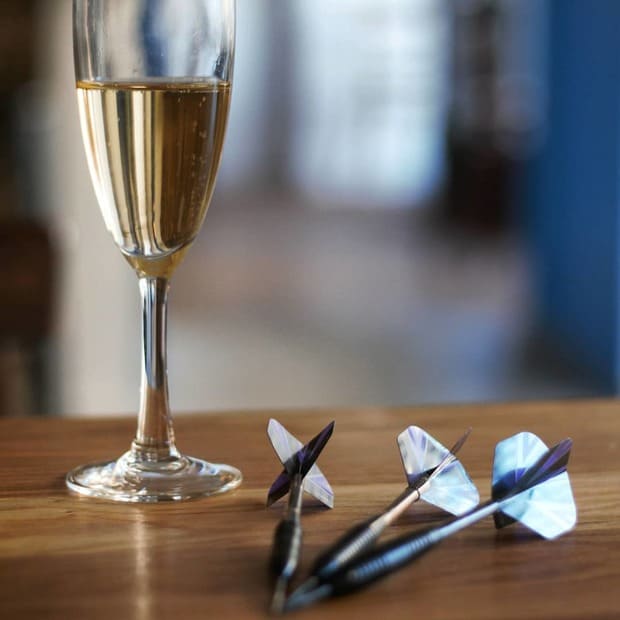 What could be more fun and retro than a game of darts over a drink?
Les Petites Fléchettes is specialized in this concept with several tracks on which you can play and an electronic system which will avoid arguments when counting points.
Here, you can taste handmade beers and cheap cocktails, as well as tapas following recipes from Southern Europe and the Middle East.
The place is perfect if you are a little peckish after work.
Opening hours:
Tuesday: 6 pm-midnight
Wednesday: 6 pm – 1 am
Thursday to Saturday: 6 pm – 2 am
Khayma Rooftop Bar
9 / 11 Place du Colonel Fabien, 75010 Paris
If the bars located on the rooftops of Paris are generally hard-to-reach, it is not the case for the Khayma.
Located on the roof of the Generator, a hotel of the 10th arrondissement, this unusual bar offers a breathtaking view of the entire capital, and especially, the Sacred Heart.
As the place is partially covered, you can enjoy your 5€ beer or 9€ cocktail even under rainy weather.
The wine costs over 5€ per glass and soft drinks 3.5€ per glass.
Opening hours: Every day from 4 pm to 2 am
Dernier Bar Avant La Fin Du Monde
19 rue Victoria, 75001 Paris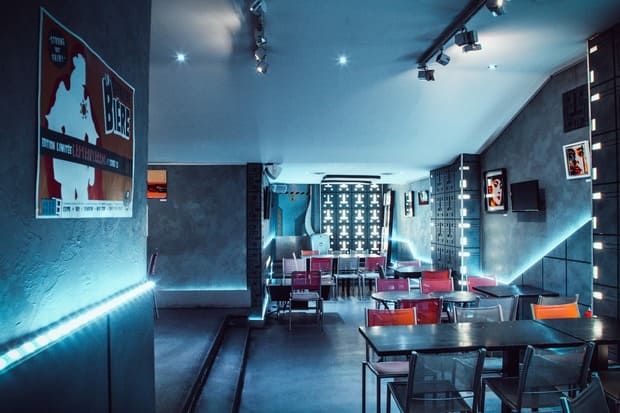 With such a name, we could only expect for an original bar.
The "Dernier Bar", as the regulars call it, spreads over several floors, each one with a different theme and decoration.
Medieval decoration or imaginary zombie attack, a pleasant and friendly place awaits you.
The place offers cocktails and small dishes, along with self-service board games. A festive night on perspective!
Opening hours:
Sunday to Thursday: 11:30 am-midnight
Friday and Saturday: 11:30 am – 2 am
Le Louxor
170 boulevard Magenta, 75010 Paris
If the Louxor that Philippe Katerine adores, adores, adores is not this one, it could stick to the lyrics just as well.
Located on the third floor of the Palais du Cinéma, Le Louxor welcomes you with its Egyptian decoration and pleasant atmosphere.
In this small bar of the 10th arrondissement, there are food, drinks, along with a finely established wine selection.
Grab your glass and come sit down on the balcony, which can welcome up to thirty people, to admire a magnificent view on the Sacred Heart.
Opening hours:
Monday to Friday: 6 pm – 11:15 pm
Saturday: 4 pm – 11:15 pm
Sunday: noon – 11:15 pm
Kouto
40 rue d'Enghien, 75010 Paris
Kouto is the perfect place for those who love original cocktails. Here, the creations vary with the seasons to always surprise you.
Cocktails start from 12€.
The atmosphere is calm and cosy, and the bar offers plates of cold meats and cheeses or vegan plates with homemade hummus.
Opening hours:
Tuesday and Wednesday: 6 pm-midnight
Thursday to Sunday: 6 pm – 1 am
Le Trader's
3 rue de la Bourse, 75002 Paris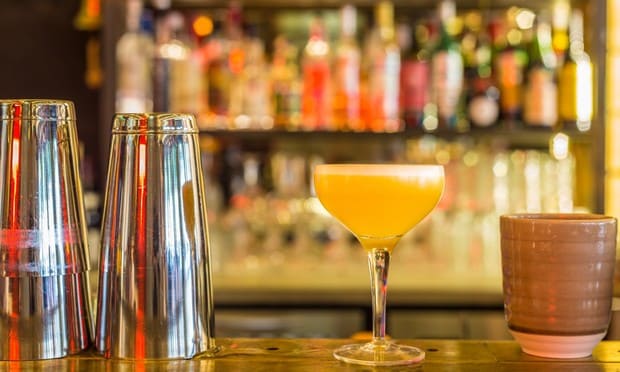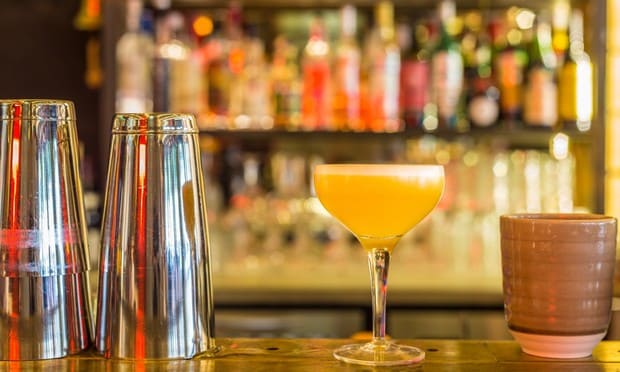 Located at a stone's throw from the old Bourse of Paris, Le Trader's is a bar-restaurant with a modern and steam-punk atmosphere.
Here, you can enjoy beers and cocktails while admiring the sumptuous glazed clock which fits the whole wall of the main room or the brick wall in the cellar which seems to shine to reveal a treasure.
For more private evenings between friends or colleagues, it is also possible to rent the 100m2 ground floor or the very intimate 55m2 cellar.
Opening hours:
Monday to Friday: 8:30 am – 1 am
Saturday: 5 pm – 2 am
Chai Antoine
4 rue des Canettes 75006 Paris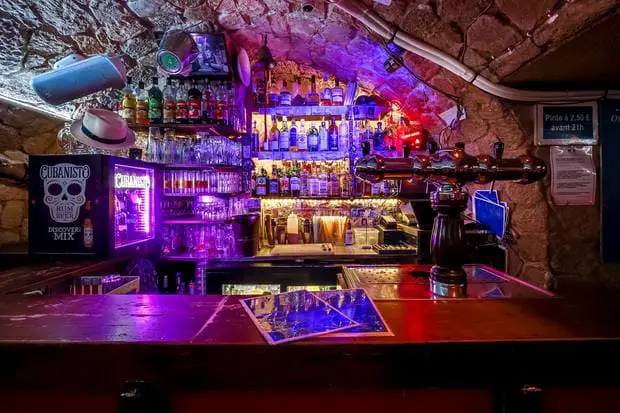 This is not a typo. Welcome to Chai Antoine, a bar created especially for those who are nostalgic of the 80s.
If modern music is not your thing and you miss disco, French chanson and rock, you're at the right place.
In a softened cellar, lit only by small candle-shaped lights, you can sip your glass or dance until the end of the night.
Opening hours: Every day from 6 pm to 5 am
Le One More
44 rue de la Folie-Méricourt, 75011 Paris
If you're afraid of gaps and fear not to have anything to say to your co-workers, there's nothing better than to hand the stage to someone else.
In this bar with an African atmosphere and decoration, every Thursday evening is a stand-up day.
For an hour and a half, six humorists take turns to cheer up your evening.
The rest of the time, there are concerts and DJs accompanied by ping-pong parties until early in the morning.
Opening hours:
Wednesday: 6 pm – 2 am
Thursday to Saturday: 6 pm – 4 am
Trucmush
5 passage Thiéré, 75011 Paris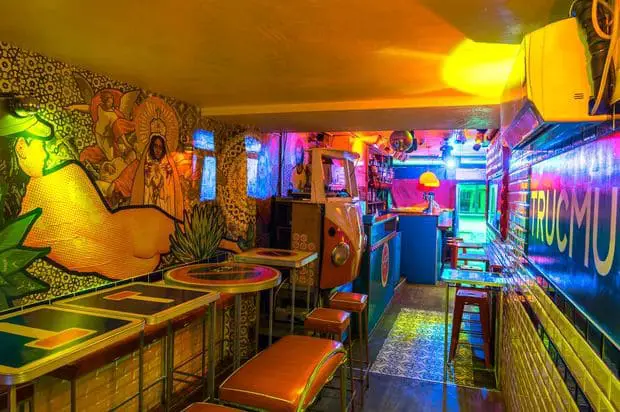 Trucmush, here is a name just as original as the establishment it describes.
The decoration of this bar is impossible to feel indifferent about, with its car fronts, its colourful furniture and its paintings of savanna and naked women.
Here, the atmosphere is always friendly.
Blind test evenings on Thursday with shots into the bargain, beer pong evenings on Wednesday… there are plenty of activities to relax after a long day at work.
Drinks are also very cheap, with beers and cocktails being as low as 3€.
Opening hours:
Tuesday to Thursday: 6 pm – 2 am
Friday and Saturday: 6 pm – 5 am
La Mezcaleria
13 boulevard du Temple, 75003 Paris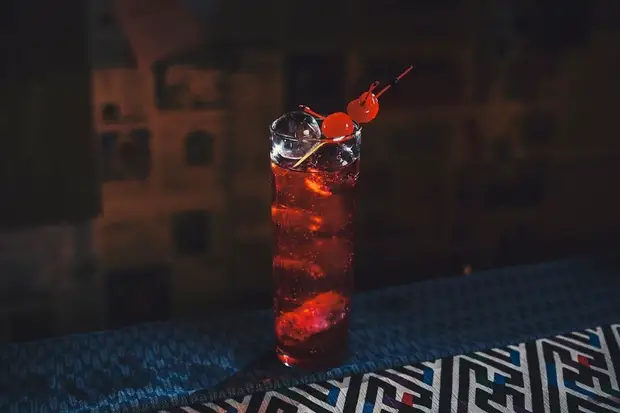 Mescal is a Mexican alcohol still not very known in France and made, like tequila, from agave juice.
Nestled behind the walls of the 1K Hotel, La Mezcaleria made it its specialty.
Here, seated on a cushion or a wooden bench, you can enjoy, more than a hundred of different mescals coming from all over Mexico and ranging from 5 to 20€ per glass.
Many cocktails made using this alcohol are available in this original and relaxing bar.
The place is perfect for insiders and neophytes alike.
Opening hours:
Tuesday to Sunday:  6 pm-midnight

I aim to share my tips and recommendations for the beautiful country of France. My goal is to help you plan your next adventure, whether it's a weekend getaway or a once-in-a-lifetime trip. From finding the best hotels and restaurants, to discovering unique activities and sights, I've got you covered!