Want to take a break from the daily grind? Discover 10 places to spend an unusual weekend less than two hours away from Paris. Smile, it's time to do something new!
A Family Weekend
If you're looking for some nice family time, a weekend that will allow both children and parents to reconnect with nature might be just the thing.
During your stay, outdoor activities will give your children the chance to burn off their energy and allow you to get a little energy boost.
Located in Bièvres (a 50-minute drive from Paris) in the Montéclin domain, Ecopark Adventures offers the Ecopark Games, a mix between a scavenger hunt and an escape game that will guide you through the forest.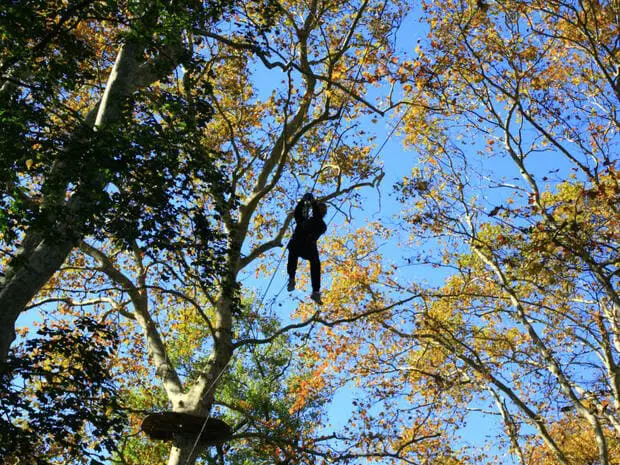 You'll also have access to 11 treetop adventure courses that are accessible for children as young as five.
While in Bièvres, I recommend spending the night in the Maison des Bois, where you'll experience all the modern comforts (TV, wifi, etc.).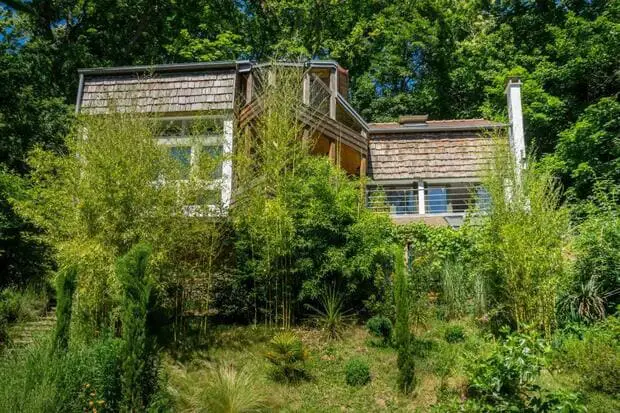 With a terrace and a garden, the house is the perfect place to relax after a wild day of jumping from tree to tree.
A G.I. Weekend
Do you have a deeply rooted taste for adventure but you don't want to travel to the other side of the world to push your limits? Survival training is made for you.
In Cormeilles-en-Parisis (a 1 hour and 10 minute drive from Paris), you can get a taste of the joy of doing things on your own. Master your fears and walk out a new person.
You'll learn all the basic rules for survival – Bear Grylls had better watch out!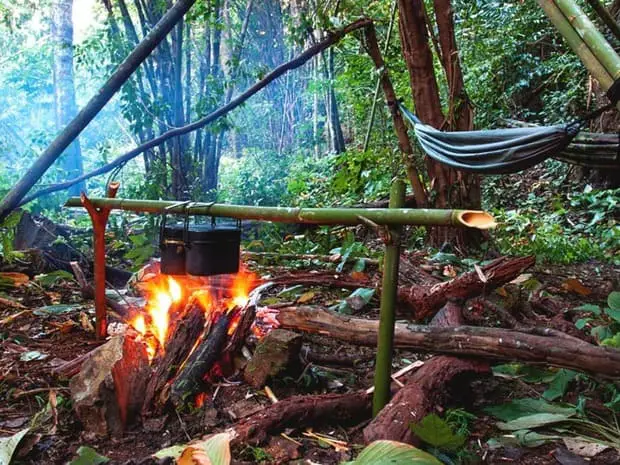 The program includes building a makeshift shelter, purifying water, learning the basics of orientation, and starting a fire.
You will stay very busy all weekend!
A Latin American Weekend
Animal lovers, you're in for a treat.
Welcome to Parrot World in Crécy-la-Chapelle (a 55 minute drive from Paris) where you'll get to experience South American wildlife as if you were there.
 

Voir cette publication sur Instagram

 
Jaguars, parrots, guanacos, capybaras: a new universe awaits you, and it's less than an hour away from Paris.
Being a true sanctuary, shows that involve animals are forbidden. Instead, events dedicated to raising awareness are organized to teach visitors what is at stake in such places.
 

Voir cette publication sur Instagram

 
To complete your adventure, you can spend the night in one of the lodges provided by Parrot World. You can choose from the Jaguar, Amazonia, and Pantanal lodges according to your preferences.
In summary, Parrot World invites you to enjoy a genuine moment of escape with animals.
A Sustainable Weekend
Nature lovers will enjoy spending a weekend in a village of only 2,000 inhabitants.
In the domaine Le Laurier Blanc located in Cannes-Ecluse (a 1 hour and 30 minute drive from Paris), you can spend the night inside the Dôme du Lac, an eco-friendly dome that combines proximity with nature and comfort.
 

Voir cette publication sur Instagram

 
A rainwater barrel and solar panels guarantee the functionality of this unusual and fully autonomous house.
The owner also provides guests with homemade and 100% natural hygiene products to protect the environment.
Once you're settled in, you can enjoy numerous outdoor activities in the domain: boats and canoes to pilot on the lake, archery, bike rides, and stargazing through the telescope that is available to residents.
 

Voir cette publication sur Instagram

 
For a moment of relaxation, dive into the private Nordic bath that is heated all year long and unwind.
In case this isn't enough to keep you busy, the Palace of Fontainebleau is only thirty minutes away from the domain. Your weekend will be fully booked!
A Versatile Weekend
For those who love taking new paths, this stay is perfect.
Discover Paris as seen from the sky by taking a sightseeing ride with a private pilot.
You'll fly over 8 tourist attractions during a one-hour flight.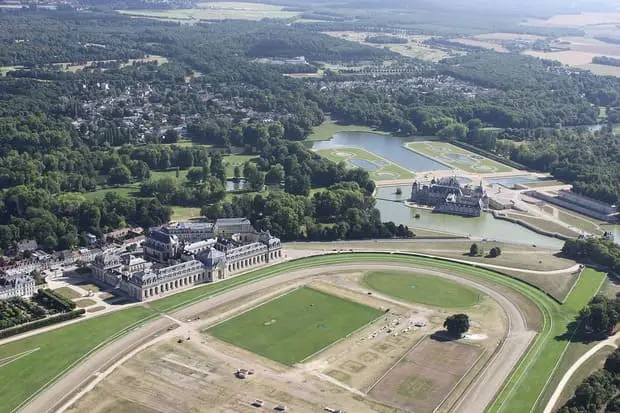 Several starting points are available, so you can choose the one that best suits you.
After a ride through the clouds, it's time to come back down to earth and pay a visit to Diane, a beekeeper in Suresnes (a 30 minute drive from Paris), who welcomes anyone interested in learning more about the honey-making process.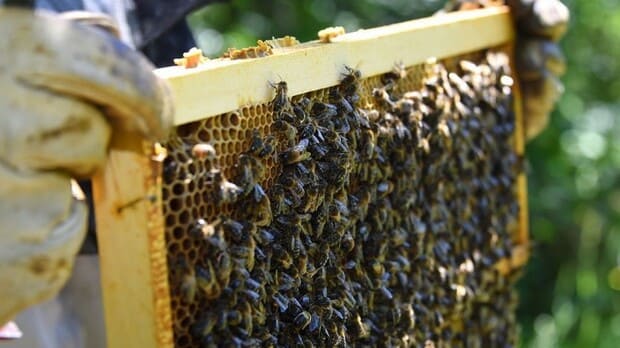 During a three-hour tour, Diane will explain everything you need to know about bees. Then you have a chance to take part in the action by putting on a suit and going right up to the hives.
Finally, you'll savor the fruits of your labor by taking a honeypot home with you.
In order to regain your composure, sleep at Versailles Huttopia Camping, located in the forest near the Palace of Versailles. Maybe this will even be an opportunity for you to visit the palace!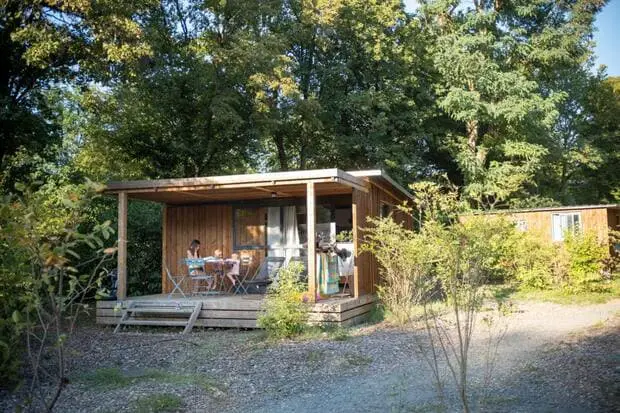 Sleep inside a rustic cabin, swim in the outdoor pool, and leave full of memories.
A Sparkling Weekend
Champagne connoisseurs, this one is for you.
Do you only swear by bubbles and would love to know all the secrets behind your favorite Champagne? Then book this ten hour tour of Reims that departs from Paris.
The program includes visiting the Reims cathedral, discovering the historical streets, tasting regional products, and visiting three Champagne Houses.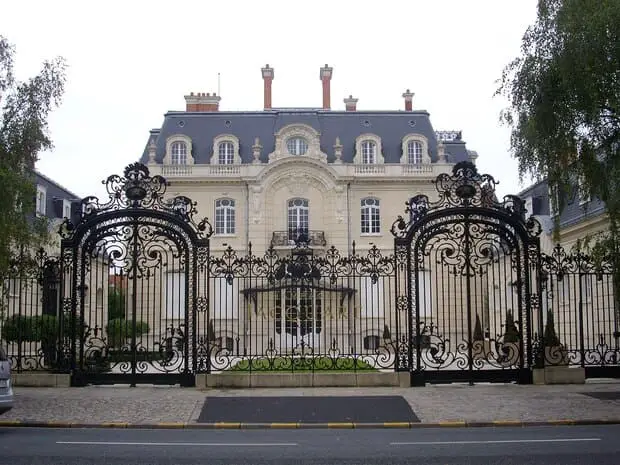 Don't like the sound of this tour? No problem. You can also opt for a completely different activity.
Visit Reims in a vintage Citroën 2CV on a one-hour getaway in the heart of the city of kings, during which you'll discover the city's main historical monuments.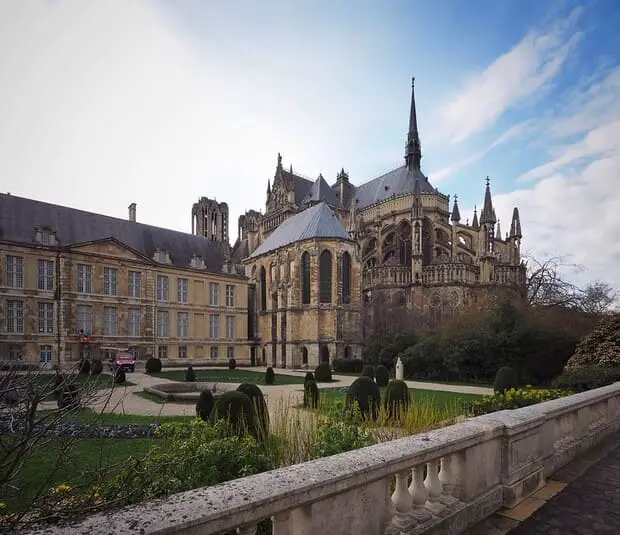 To end your journey, spend the night in a bubble house in Germaine (a 1 hour and 50 minute drive from Paris and a 30 minute drive from Reims). The curvy architecture of this house promises a good night's sleep.
A High-Flying Weekend
Fly little bird! Get ready to take off during a weekend built on the theme of heights.
In Vernou-la-Celle-sur-Seine (a 1 hour and 30 minute drive from Paris), enjoy a three-hour hot air balloon flight during which you can view the area around Fontainebleau as well as the Seine River.
If you want to get your workout in for the day, opt for half-day bouldering in the Fontainebleau forest.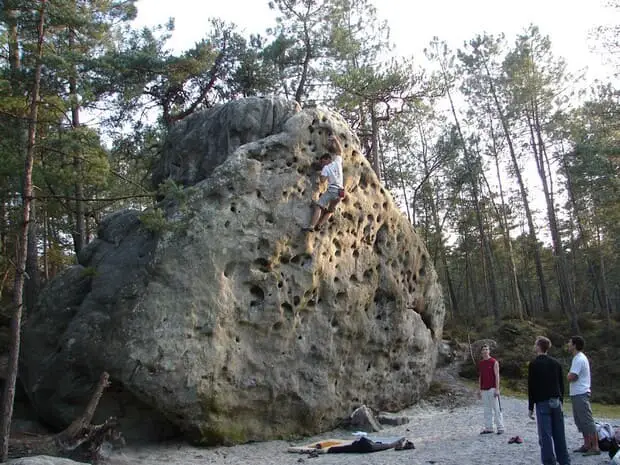 There's no need to wear a harness or a rope as bouldering is performed on small rock formations, but get ready to sweat because the lack of equipment isn't synonymous with relaxation.
Beginner and advanced climbers are welcomed: everybody can push their limits and maybe even discover a new passion.
Once the day is over, you can rest at Le Domaine de Fleury (a 20 minute drive from Fontainebleau), where you can sleep in the stable.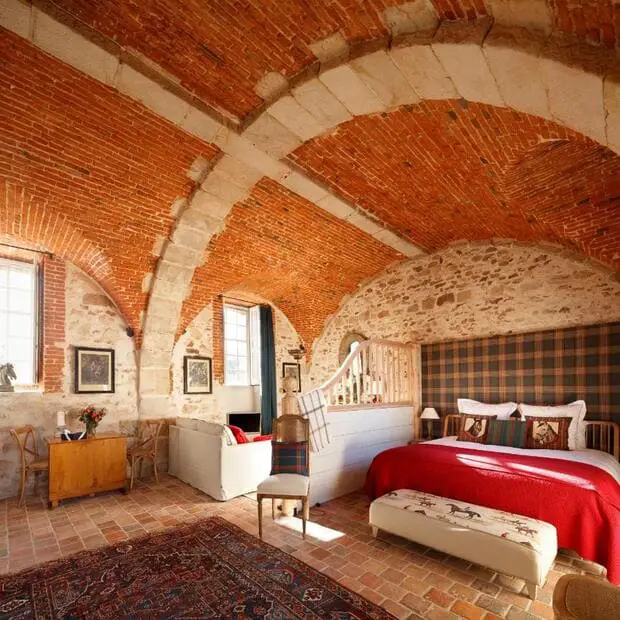 If a stable sounds uncomfortable, I assure you it is not. The place has been renovated to welcome visitors.
A Weekend on Wheels
Are you a fan of beautiful stone monuments and French farming practices? If so, you'll find what you're looking for during this weekend dedicated to authenticity.
Take a walk in the city of Beauvais (a 1 hour and 50 minute drive from Paris), go past the Saint Pierre Cathedral, walk across the Saint Paul Park, and maybe visit the Musée de l'Oise.
Then, take a drive to Ponchon (20 minutes away from Beauvais) and design an appetizer tray during a workshop with Emmanuel, a wood sculptor.
You'll do all of the manual labor during the workshop. But don't panic, it is adapted to everyone, no matter their level of skill. Emmanuel ensures that everyone who attends is able to create a unique piece.
Finally, drive to Troussures (20 minutes from Beauvais) and sleep in a wonderful trailer at the center of a huge park with a lake in which you can fish.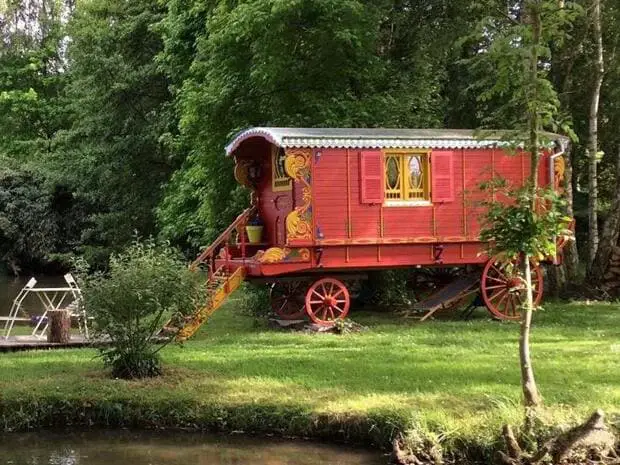 A Weekend Off of the Road
Does your family love trying new things, but you've run out of ideas? The solution is here.
If your whole family is over the age of nine, you can enjoy a forty-five-minute introductory session to quad biking in Chouzy-sur-Cisse, just 10 km away from Blois and a two hour drive from Paris.
In the heart of the forest, you'll drive along several paths during the session. Children and parents will leave exhausted!
After getting your blood pumping, you can move on to an unusual visit of the Royal Chateau of Blois where you can enter the rooms that are usually closed to the public.
The towers, the attic, and even the fortifications will no longer be a secret for you.
After such a strenuous day, relax in the guesthouse La Forge du Roy next to the castle.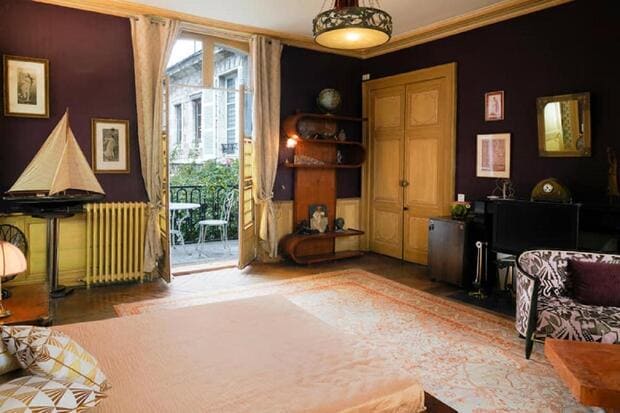 A Weekend Afloat
This weekend is dedicated to those who want to channel their inner sailor.
You've always been told that life is not a long, quiet river, but what if you could prove that sometimes it actually is?
Péniche Daphné's is located on the banks of the Oise River in Auvers-sur-Oise (a 1 hour and 30 minute drive from Paris) and promises noiseless nights.
History lovers will like the many different museums in the city, especially the Musée de l'Absinthe.
Nearby, you can follow the footsteps of famous painters such as Claude Monet and Vincent Van Gogh by taking the Path of the Impressionists.
If things get too quiet and you miss a good thrill, the Parc Astérix is just a few kilometers away.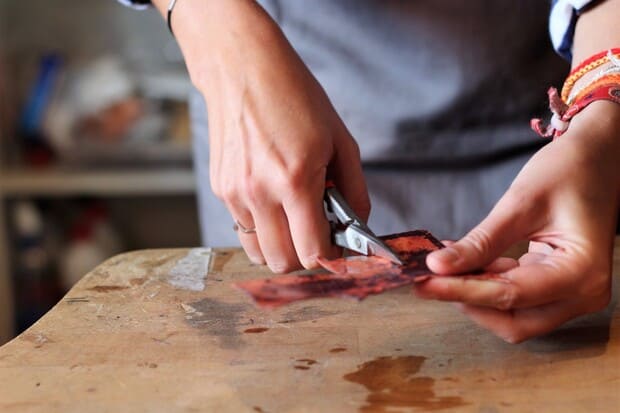 In nearby Gouvieux, a jeweler named Anne is waiting to help you create your own enameled earrings.
She'll guide you through every step and teach you about copper enameling. You'll even get to bring the earrings you make home!
This could be taken a couple of ways, one of which implies that the day was not enjoyable. I recommend deleting this sentence to avoid being misunderstood.

I aim to share my tips and recommendations for the beautiful country of France. My goal is to help you plan your next adventure, whether it's a weekend getaway or a once-in-a-lifetime trip. From finding the best hotels and restaurants, to discovering unique activities and sights, I've got you covered!