Considered one of the most romantic cities in the world, Paris is full of magical places to see with your lover. Restaurants, visits, walks, museums, etc. You'll have enough choices of activities to do.
1. Morning brunch
Start with a brunch at Le Pain Quotidien, accessible through the Saint-Georges metro station (line 12). You will enjoy a very rich organic brunch, several options are available (a large choice of products if you don't take a menu but choose "à la carte"), in a friendly, relaxed and authentic atmosphere. More information on the website.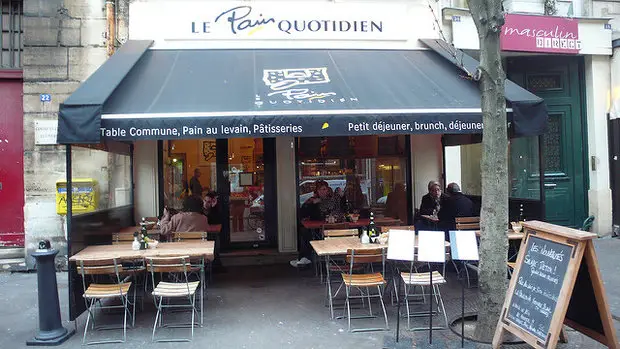 Credits © Anja Leidel  , under Creative Commons 2.0 
Le Pain Quotidien: 54, rue des Martyrs, Paris 9th.
Prices: brunch between 22.50€ and 26.50€
2. Visit of the Museum of Romantic Life
Then, you will have access to the Museum of Romantic Life  in ten minutes. You can discover the many memories of the novelist George Sand. The restitution of her artistic life through paintings, sculptures, furnitures, drawings, objects and jewelry from her home will immerse you in her special universe. Visit the tea room to enjoy an agreable moment in a bucolic and elegant environment.

Credits Crédits © Allison Meier , under Creative Commons 2.0 
Musée de la Vie Romantique: 16, rue Chaptal, Paris 9th.
3. The "I love you" Wall.
Once you've finished with your first visit, go to Montmartre (accessible after a ten-minute walk) and discover the "I love you" Wall. This work,  conceived by Frédéric Baron and Claire Kito, is built on a 40 m² area on which more than 300 "I love you" are written in 250 different languages. It is a monument dedicated to love and the symbol of a torn apart humanity that the wall intends to reunite.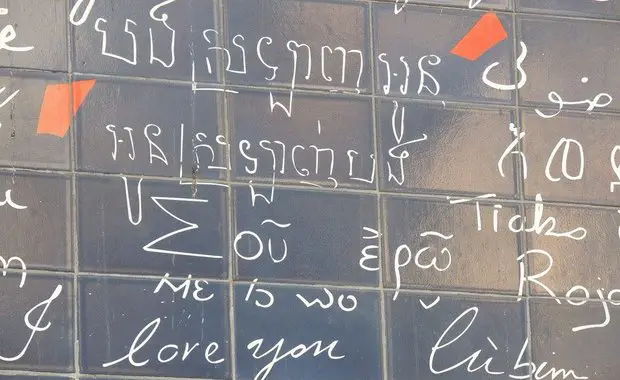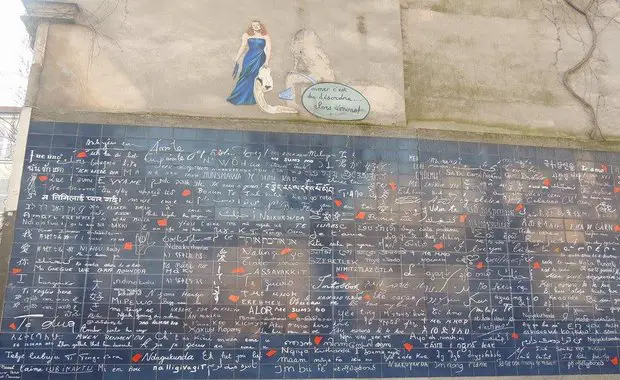 "I Love You" Wall: Square des Abbesses, Paris 18th.
 4. Lunch time
For lunch, you can go to the restaurant Le Bistro des Dames, which is a warm and very friendly place that possesses its own garden, giving you a romantic and calm setting. You will fall in love with the trendy cooking, made with Mediterranean and seasonal products. To get there, take the metro line 2 and stop at the station Place de Clichy.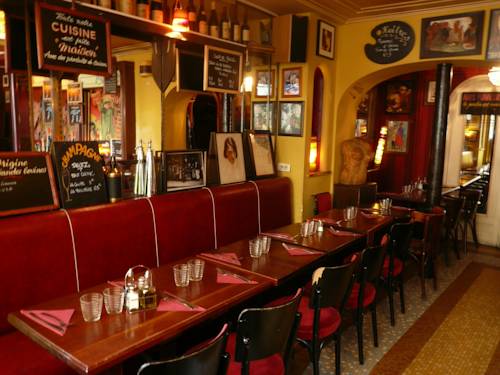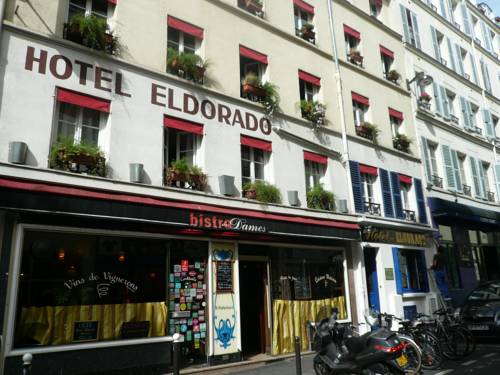 Le Bistrot des Dames: 18, rue des Dames, 75017 Paris
5. Visit of the Museum of Perfumery
After lunch, go to the Museum of Perfumery, located in a beautiful mansion, which offers a free guided tour. We will find one of the richest collections of objects of perfumery in the world and spans back through more than 3000 years of history and techniques. Multilingual guides will give you nice and interesting anecdotes. You will find the museum in the 9th district, and access it through the metro station Opéra (lines 3, 7 and 8).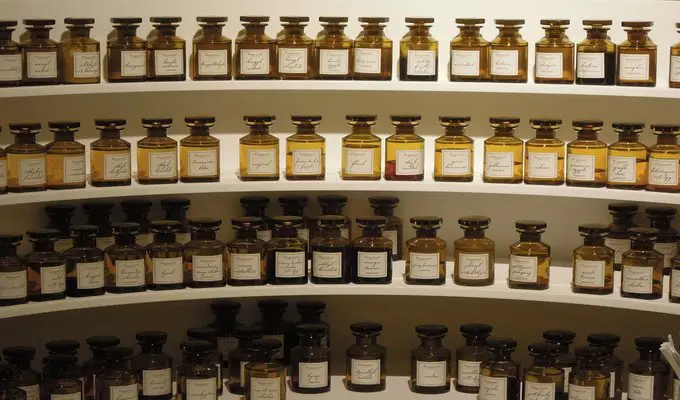 Musée de la Parfumerie: 9, rue Scribe, Paris 9th.
6. Romantic dinner on the Seine
Finally, to complete this romantic day, enjoy a candlelight dinner on a boat. To do this, simply go to the foot of the sparkling Eiffel Tower (Bir Hakeim metro station, line 6) and board on a houseboat or a péniche for a nice dinner in an idyllic setting overlooking the most beautiful Parisian monuments.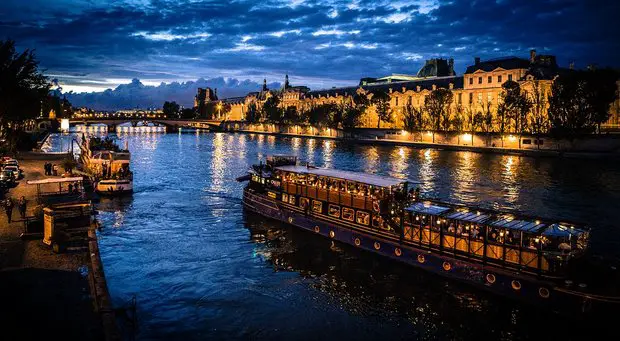 For more romantic walks articles, check these pages:
Number 2
Number 3

I aim to share my tips and recommendations for the beautiful country of France. My goal is to help you plan your next adventure, whether it's a weekend getaway or a once-in-a-lifetime trip. From finding the best hotels and restaurants, to discovering unique activities and sights, I've got you covered!