There is nothing better than laying down in the shade during a hot day during summer. If you have children to take care of, kill two birds with one stone and go out at a park or a playground. Here is a selection of our 8 favorite parks and playgrounds in Paris.
Parc André-Citröen
Address: 2 Rue Cauchy, 75015 Paris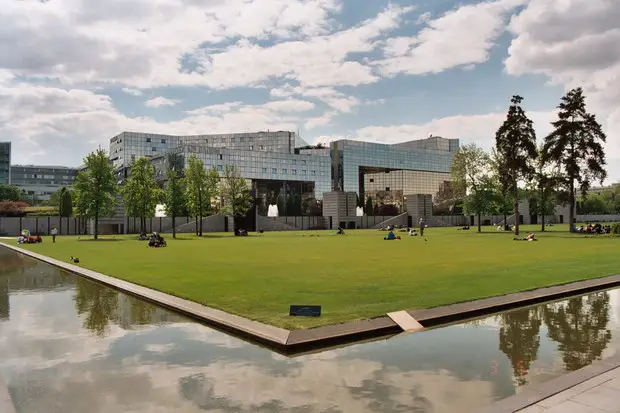 This grass-covered 35-acre covered park is a peaceful sanctuary for everybody.
There are many activities available here; from a free ping pong table to a tropical greenhouse, even playing in water during the hottest days and a treetop adventure park for kids.
This park is open every day for free, during daytime as well as at night. All the activities are free.
For more information, click here.
Parc Floral de Paris
Address: Route de la Pyramide, 75012 Paris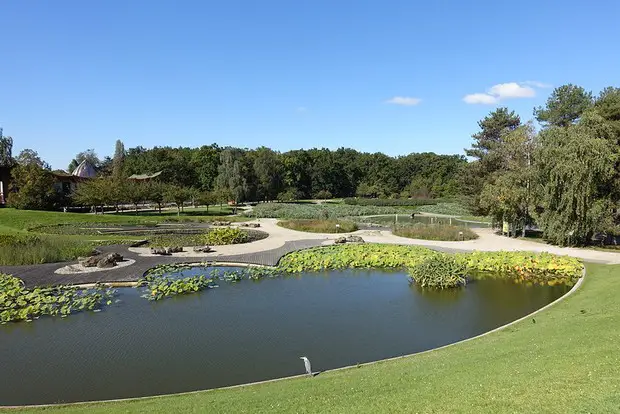 We can't mention children's playgrounds without mentioning the Parc Floral de Paris.
Located in the Bois de Vincennes, this green area provides a home to thousands of different flowers as well as a large range of activities for children.
Here, kids have free access to slides, swings, and yet more slides a few meters above the ground such as the Amazon Tower.
Regarding the priced activities, the well-known tree park opens when it starts getting warmer as well as the ball pits and even a mini-golf to have fun with the whole family.
Click here to go to the Parc Floral's website (in French).
Le Jardin d'Acclimatation
Address: Route de la Porte Dauphine à la Porte des Sablons, 75016 Paris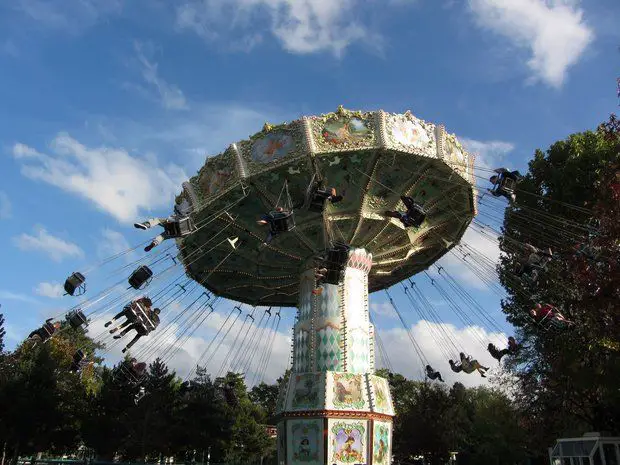 Another must-do park would be the Jardin d'Acclimatation. There, parents will be able to have a walk in a calm and relaxing setting while their children will have something to do all day.
In the Bois de Boulogne, the garden has slides, monkey bridges, seesaws and a riding school for pony rides.
The entrance costs €5.20 for 3-year-olds and over, however, many activities can be additionally charged. Therefore, the best option would be to buy a €35 pass which gives access to the whole park.
The Jardin d'Acclimatation website is available here.
Jardin Nelson-Mandela
Address: 1 rue Pierre Lescot, 75001 Paris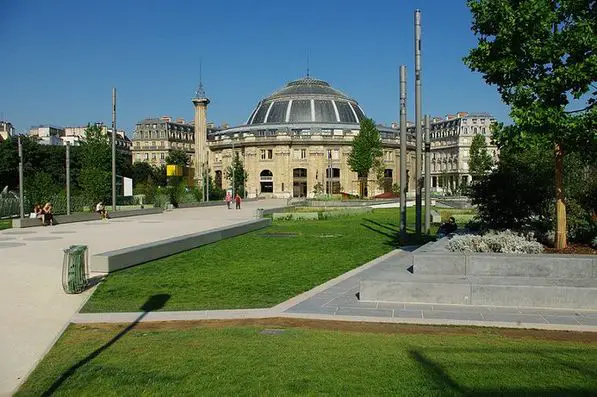 The Jardin Nelson-Mandela's entrance is free at all times.
You can leave your kids climbing aboard a space tower in this futuristic-style playground built with recycled materials.
Children also have the opportunity to go on a 2500m² discovery course available to kids between 7 and 11 while parents can enjoy the various modern artworks spread on the way.
Click here for more information.
Parc de la Villette
Address: 211 Avenue Jean Jaurès, 75019 Paris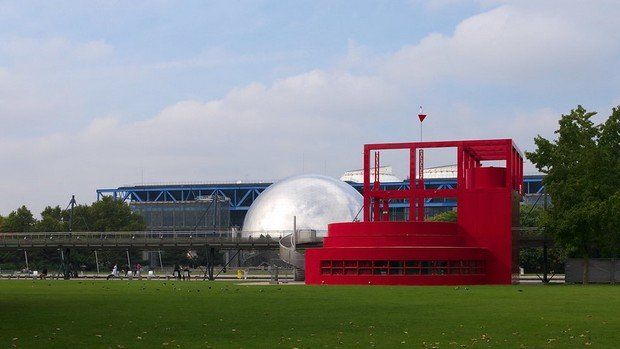 The Parc de la Villette is without doubt, one of the most beautiful Parisian parks.
And like many others, it does not neglect the younger people. There are no less than three playgrounds, all of which are dedicated to the younger visitors.
Discover the Dragon de la Villette, an impressive slide created before the park even opened and which the most reckless kids will love — for 8-year-olds and older.
Visit here the La Villette website.
Parc de Belleville
Address: 47 rue des Couronnes, 75002 Paris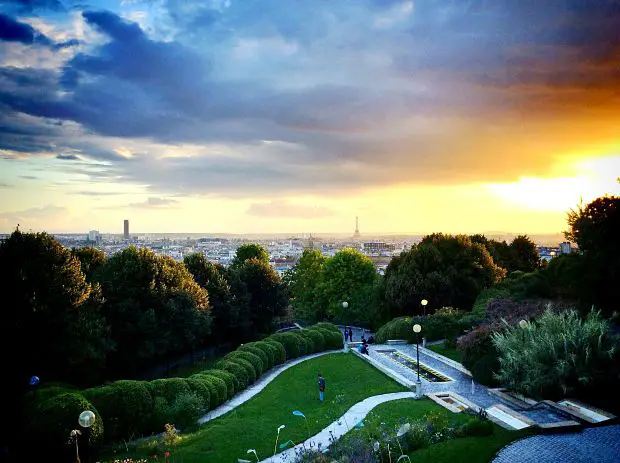 Located in a little woodland in the 20th arrondissement, the Parc de Belleville will charm both the older with its calm and tranquility and the younger with its many attractions.
Here, the majority of the games are available outdoors. Treetop hut courses, slides and, above all, the impressive liner — a wood and concrete structure built with a 30-degree incline. All children will have fun attempting to climb the rungs with creepers.
Both the entrance and the park visits are free.
Here is the park's website.
Parc de Choisy
Address: 128 avenue de Choisy, 75013 Paris
Although this park doesn't provide amazing playgrounds like others do, it is always nice to have a walk or a picnic during summer and to leave the kids to play on the swings or hang out at the chicken cage.
However, the park becomes more interesting during Fall. Every year, from October to November, a small part of the park is converted into a temporary equestrian center, Paris Poney, to allow everybody to ride the horses.
More information can be found here (website in French).
Parc Rives de Seine
Address: Pont Neuf au Port de l'Arsenal, 75007 Paris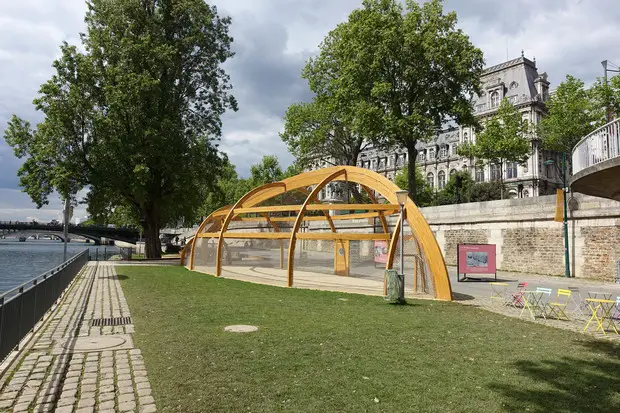 The Parc Rives de Seine is located by the Seine river. From there, you will be able to enjoy a stunning view on the river and also get some calm and tranquility.
Concerning children activities, the place holds a course in the trees, games drawn on the ground (hopscotch, snakes and ladders, labyrinth…), a mini climbing wall as well as a 'timescope' which are some 3D binoculars that reveal an old-Paris vision, this will fascinate everyone.
The park's website is available here.

Advice, best plans, great places; I will help you in your search for trips, activities, hotels and restaurants. Whether it's for a walk, a weekend, an afternoon or merely to find a trendy place to eat, I can give you all the pointers you need for your endeavor. Just follow the guide!