Paris is a complete capital of culture; all arts are represented. While art lovers will not be disappointed by their visit of the Louvre, movie-goers and other photography enthusiasts will find happiness. Follow our guide of the museums of photography and film to complete your tour of Paris museums!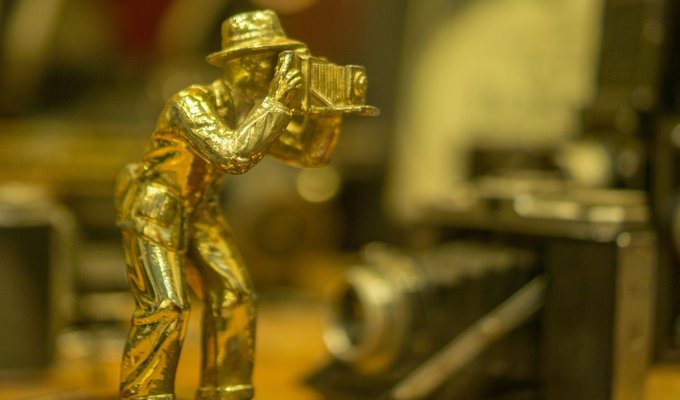 Musée de la cinémathèque Française :
51 rue de Bercy, 75012 Paris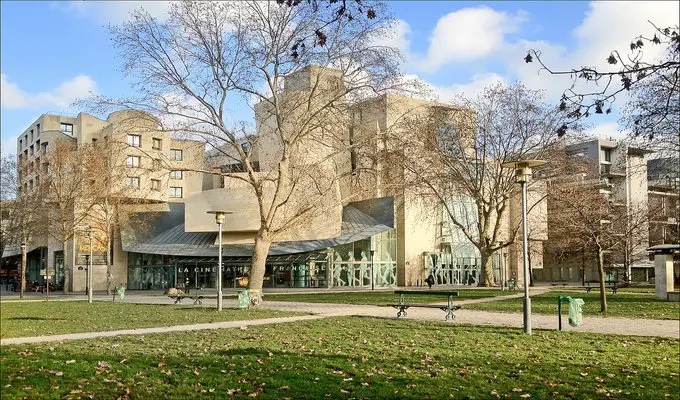 Discover the historical evolution of cinema from its conception to today through all of its many changes. You can find the cinema greats like Charlie Chaplin, Alfred Hitchcock, Fritz Lang and Luis Buñuel.
The permanent collection is composed of some parts of the equipments used for the shooting of movies, as well as costumes, famous props, movie posters, film excerpts, etc…In short: a large number of objects related to the wide world of cinema ! Every year, the Cinémathèque welcomes two different temporary exhibitions. Welcoming and fun, this institution also organizes workshops on the week-ends for children between 3 and 13 years old, as well as "internships" for children during school holidays. Students, professors and cinema enthusiasts will be delighted with the wonderful collection, the exhibitions as well as the large library with plenty of specialised books. The programation of the Cinémathèque also includes meetings, seminars and projections. To prepare your visit properly, we advise that you have a look at the Cinémathèque's website.
Rates: between 2.50€ and 6.50€ depending on where you go in.
For more information: www.cinematheque.fr
Foundation Henri Cartier-Bresson :
2 Impasse Lebouis, 75014 Paris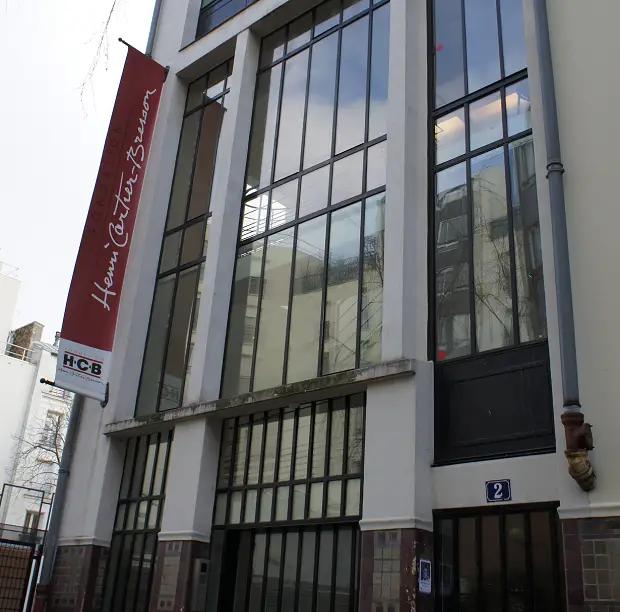 This museum presents the photographs of Henri Cartier Bresson and other artists with a programmation that presents three different temporary exhibitions a year. The foundation is located in the elegant Montparnasse district. In short, the Fondation Henri Cartier-Bresson is composed of two exhibition spaces, and awards a photographer for its work every two years. The Fondation also organizes plenty of projections, seminars and conferences throughout the year.
Rates: Full price: 8€, reduced price: 4€
For more information : www.henricartierbresson.org
Musée du Jeu de Paume :
1 Place de la Concorde, 75008 Paris 
This museum features many contemporary works as well as a large collection of photographs. It invites you to discover, through numerous exhibitions, the work of many photographers. In this museum, you will also have the occasion to discover cinematographic archives. Moreover, the institution proposes plenty of activities: if you want to spend the day there with your children, you will most certainly enjoy the "family meetings", organized every Saturday at 3.30 PM. Children aged 7 to 11 will have the occasion to have a talk with adults and conference readers about the work of several artists whose work in exposed in the museum. Some exhibitions will teach children how photography was invented and how it works when they take a picture. Under 26 years old ? Great: on the last Tuesday of every month, the access to the museum and its collection is free for you between 11 AM and 9 PM, and you might even enjoy a completely free guided tour of the museum.
Rates: Full rates: €10, reduced rates: €7.50.
For more information : www.jeudepaume.org
European House of Photography :
5/7 rue de Fourcy, 75004 Paris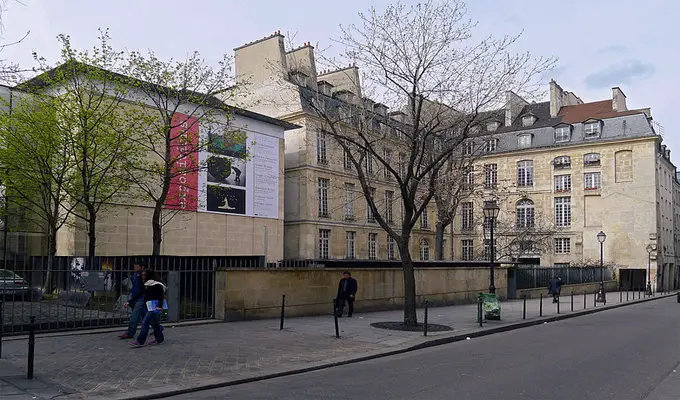 Crédit ©Mbzt
Managed by the association "Paris Audiovisuelle", created in 1978, this museum is to be found in the former Hôtel de Cantorbe in the very hype district of the Marais. This Home features 20 exhibitions each year that will allow you to discover the new artistic trends and the beauty of photography. The European House of Photography owns a range of nearly 20,000 photographs, shown in temporary exhibitions in France or abroad. In spite of the modest size of the museum, the exhibitions change very regularly. It also insists on the importance of videos in the world of photography and innovates thanks to the selection of artists and photographs exposed. You will also find a large library with more than 30 000 specialized books and magazines as well as a welcoming café open during the week-end, and an auditorium where you will be able to listen to seminars and conferences.
Rates: Full rate: €8, reduced rate: €4.5.
For more information : www.mep-fr.org
For more informations on famous museums, check this article !

I aim to share my tips and recommendations for the beautiful country of France. My goal is to help you plan your next adventure, whether it's a weekend getaway or a once-in-a-lifetime trip. From finding the best hotels and restaurants, to discovering unique activities and sights, I've got you covered!