Paris is not just a romantic city or a fashion capital. It is also a historical and cultural center where many museums of all kinds are born to share the country's story with our visitors.
Museums and other cultural events are frequent and numerous in the capital, which has established itself as one of Europe's largest cultural cities. We have put together an exhaustive list of the most renowned museums in the City of Light.
1) Louvre Museum
99 Rue de Rivoli, 75001 Paris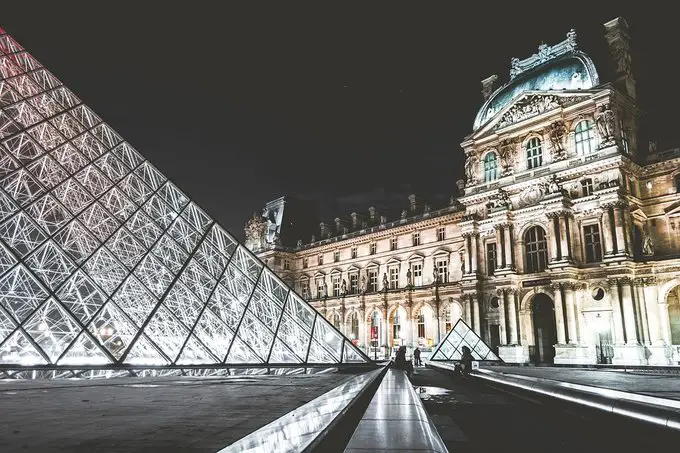 The Louvre Museum is considered as one of the largest art and antiques museum in the world and it welcomes you to see its collections, which include more than 460,000 art works from different periods (Middle Ages, Ancient civilizations, Islamic arts…). In this museum, the most renowned works are exhibited such as the famous Mona Lisa, the Venus de Milo, The Raft of the Medusa, the Liberty Leading the People, the diamant called the "Regent" and other masterpieces that have marked our common history.
Full price: €17, or free.
See Louvre Museum ticket rates
2) Orsay Museum
1 Rue de la Légion d'Honneur, 75007 Paris.
This famous museum invites you to discover its Western Art collections dating from 1848 to 1914 through a variety of artistic media (decorative arts, painting, sculpture, photography, graphic art and architecture …). You will find many famous works like Manet's Luncheon on the Grass, Monet's Rouen Cathedral, Courbet's The Origin of the World  and many others.
Prices: between €9 and €12 or free.
3) George Pompidou Centre
Place George Pompidou, 75004 Paris.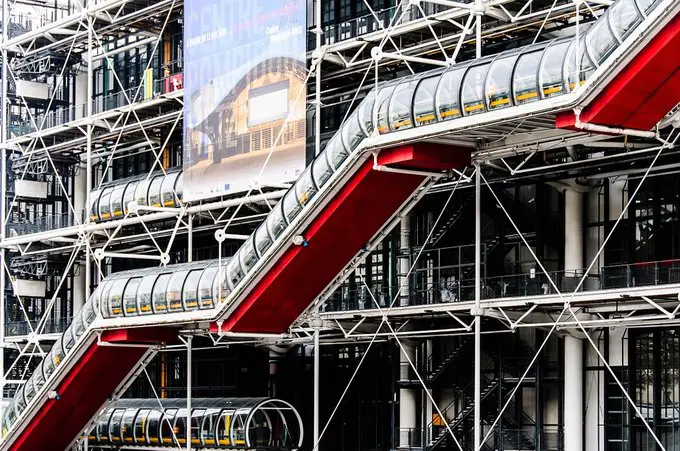 This poly-cultural institution was created in order to establish a cultural institution in the heart of Paris. It retains one of the most important modern and contemporary art collections in the world.
The center offers regular exhibitions on many cultural issues (cinema, works on paper and futurism …) as well as exhibitions dedicated to specific artists (Picasso, Julio Gonzales, Henri Cartier Bresson, Pierre Soulages Dali and more …)
Rates: between €11 and €14.
See Centre Pompidou ticket rates
4) Quai Branly Museum – Jacques Chirac
37 Quai Branly, 75007, Paris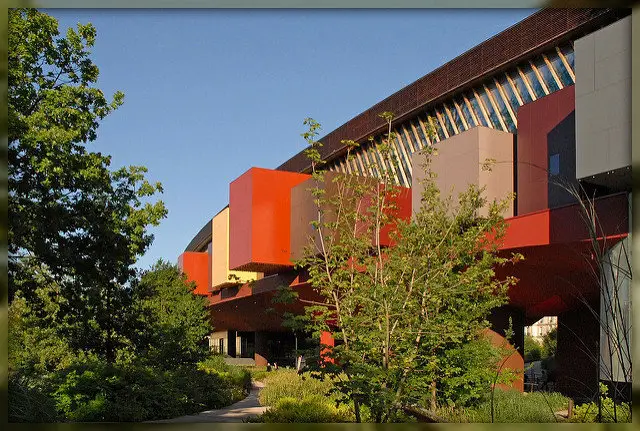 Only a few steps away from the Eiffel Tour, the Quai Branly Museum gathers works of art from Africa, America, Asia and Oceania. Its original architecture makes it an atypical place and ranks it among the biggest museums of Paris. Built by the architect Jean Nouvel, this museum is a project initiated by Jacques Chirac during his presidential mandate. It is composed with different buildings including the main one which is the Pont-musée sheltering exhibitions, whether they are temporary or permanent. You can also discover the building Université and its library with its aboriginal decoration or L'auvent where you can find the multimedia library. And if you feel like it, you can conclude your visit with a little walk in the museum garden.
See Quai Branly Museum ticket rates
5) Grand Palais
3 Avenue du Général Eisenhower, 75008 Paris
The Grand Palais Museum is primarily intended for the organization of exhibitions of international art forms; would they be classic, modern or contemporary.
In line of sight of an architectural bridge, the Grand Palais will catch your eye with its sculptures and mosaics in the front. Le Grand Palais also regularly hosts large events such as the Fashion Week, Paris Photo, the Saut Hermès and many others.
Rates: It varies depending on the exhibitions.
6) Petit Palais
Avenue Winston-Churchill, 75008 Paris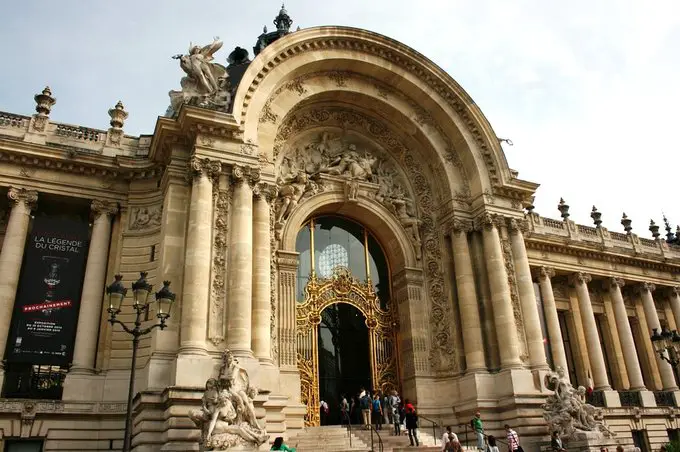 This historical Parisian monument, built at the time of the Universal Exhibition of 1900, now houses a museum of fine arts. Its varied collections include many paintings, sculptures, decorative art and graphic art.
It invites you to discover the permanent collections illustrating the main artistic trends from ancient Greece to the First World War (1914-1918). The Museum regularly organizes temporary exhibitions to enlarge the variety of its visitors.
Rates: 
Free access for permanent collections.
Temporary exhibitions: full prices between €10 and €15, reduced prices between €7 and €11 (prices are different from an exhibition to another).
And if you're a cinema and photography enthusiast, check this article !

I aim to share my tips and recommendations for the beautiful country of France. My goal is to help you plan your next adventure, whether it's a weekend getaway or a once-in-a-lifetime trip. From finding the best hotels and restaurants, to discovering unique activities and sights, I've got you covered!