Holidays are just around the corner and Paris is going to be your dream destination, but you don't want to leave your pet behind? You don't know how to travel with your best friend? No problem; here is a little guide on how to travel with your pet to Paris!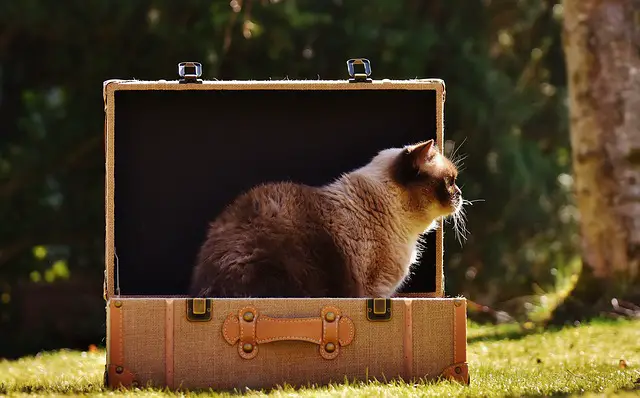 1) Veterinary recommendations
The first thing to do before you even book your tickets or hotel is to ask your veterinarian his opinion. You have to know what are considered as pets dogs, cats, ferrets, reptiles, amphibians and invertebrates (except for bees and crustacean), rodent and domestic rabbits, fish and all kinds of birds (except volatiles). Indeed, a trip can be very trying for an animal and a source of stress. Beforehand, you have to consult a veterinarian in order to know if your pet can travel without risk. He can also help you with documents you need to fill. He will fill the certificate of good health, its European passport, which has to contain its vaccination record, and its identification documents.
2) Contact your insurance company
It might be useful to contact your insurance company that sometimes takes charge of veterinary fees abroad. You are not immune to sudden mishaps and things can get complicated really fast. Civil liability is included in multiple-risk agreement that also protects pets. If your pet causes material damage or injuries, costs can be covered by insurance. Pets are also covered by social security. For great travelers, there are insurances that take charge of veterinary fees when your pet is abroad and some of them finance the repatriation in case of a major problem.
3) Fill the formalities of the destination country
To travel with your pet, you will have to get informed on the formalities according to your destination. Coming to Paris from a member state of the European Union requires you to fulfill 3 obligations. Your pet has to be identified. If it was identified before 3 July 2011, it has to be equipped with a microchip or an electronic chip ingrained under its skin. If it was identified after 3 July 2011, the sole tattoo is enough to travel as long as it's visible. Your pet also has to get its vaccinations up to date, especially the anti-rabies vaccination. In case of a primo-vaccination, it will be considered as valid after a period of at least 21 days. If your pet is a rodent, reptile, amphibian or fish, you'll have to present a good health certificate from the veterinarian. Finally, your pet needs a European passport delivered by a veterinarian confirming the identification and the anti-rabies vaccination.
4) Inquire on transports
By plane:
Even if pets are admitted by many companies, some of them refuse to allow animals on board. As a general rule, your pet is admitted in the cabin if it weighs less than 6kg; otherwise, it will be settled in the baggage hold. You will have to place it in a suitable cage and do not forget to take a different ticket for your pet. Terms and conditions will change according to the company you chose.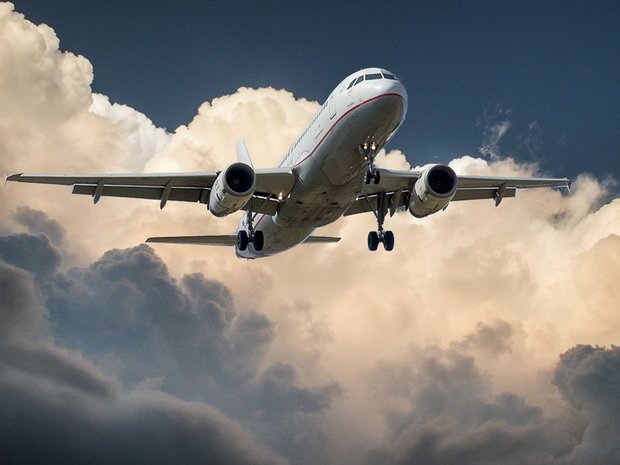 Air Canada :
https://www.aircanada.com/ca/en/aco/home/plan/special-assistance/pets.html
Air France :
Your dog or cat will be admitted in the cabin if it weighs less than 8kg (cage included). Otherwise, it will travel in the baggage hold and not weigh over 75kg. Your pet has to be at least 10 weeks old and be up to date with its vaccines.
http://www.airfrance.fr/en/common/voyage-en-avion/preparation-voyage/animaux-avion.htm
Alitalia :
https://www.alitalia.com/en/fly-alitalia/organize-your-trip/pets.html
British airways :
Possible for OpenSkies flights (Pairs and New York) in the cabin Prem Plus or Eco if it weighs less than 6kg. For other flights, your pet has to travel in the baggage hold except for guide dogs.
https://www.britishairways.com/en/information/travel-assistance/openskies-travelling-with-pets
By train:
If your pet weighs less than 6kg, it will be in a suitable bag. Once settled, you can get it out of the bag but hold it with a leash. It will need its own ticket. If it weighs more than 6kg, you'll have to pay 50% of a second class ticket price.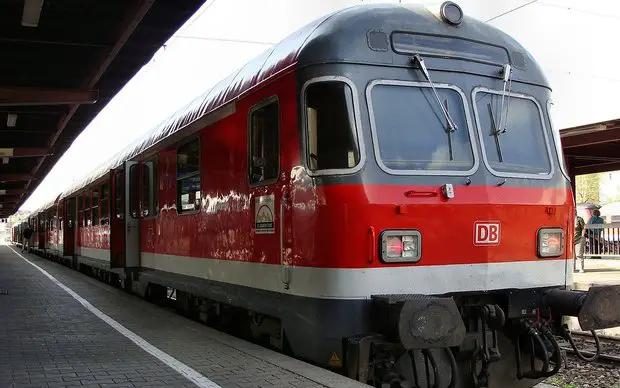 SNCF:
If it weighs less than 6kg, your pet will be in a bag. Its ticket will cost 7 euros for TGV, Intercités and TER. If it weighs more than 6kg, it has to be muzzled and its ticket is half of the full price of a second class ticket. Specific prices are available on other types of trains. Exchange and cancel conditions: Exchangeable ticket without fees until the day before you leave with a 10% holding fee. Non-exchangeable beyond the date of validity. Refundable ticket with a 10% holding fee until the expiration date.
For guide dogs, travel is free. The only condition to fill is to provide supporting documents.
If your pet is in a cage, you have to indicate its name, tattoo number, your name, phone number and the destination address.
5) Inquire on accommodation
If you don't have family or friends in Paris, you will book a hotel before you leave. When you do that, make sure to inquire on the status of pets within the hotel, whether they are accepted and under what terms.
A few hotels recommended by a Pet Friendly blog, Jamais sans maurice :
Le Banke Hôtel *****
Address: 20 Rue la Fayette, 75009, Paris
TripAdvisor: 4.5/5
Le Général ****
Address: 5-7 Rue Rampon, 75011, Paris
TripAdvisor: 4.5/5
Le Mandarin Oriental Paris *****
Address: 251 Rue Saint Honoré, 75001, Paris
TripAdvisor: 5/5
L'Hôtel Dupond Smith *****
Address: 2 Rue des Guillemites, 75004, Paris
TripAdvisor: 5/5
According to French law, guide dogs have to be accepted in every hotel, vacation center and restaurant.
A new tendency in Paris: entrust your pet to a hotel for pets. If you can't find a hotel accepting animals or if you want your tomcat to make new friends, Aristid is the perfect solution. It is the first 100% cat hotel that welcomes your bestie to spoil it in a luxury hotel.
ARISTIDE Hôtel pour félins urbains
Address: 11 rue Ambroise Thomas, 75009, Paris.
Telephone: 01 42 46 86 46
Schedule: Tuesday to Saturday from 12pm to 2pm and from 3pm to 7pm.
Sunday and monday evenings with an appointment.
Access: Line 7 Poissonnière, Cadet; Line 8 or 9 Grands Boulevards, Bonne Nouvelle.
http://www.aristide-hotel.com/
You can also leave your sweet doggy with the first luxury hotel for dogs, l'Actuel dogs. It is a 4-star hotel with therapy sessions, walks, grooming salons; everything here is to make sure that your pet is having an enjoyable stay.
Actuel Dogs:
Address: 3 rue Faie Felix, 94300, Vincennes
Telephone: 01 48 08 00 97
6) Prepare the cage
Before going on the plane or the train, you have to think of your pet's comfort. It will have to travel in a bag or a cage that is closed and approved for this type of journey. The sizes can't exceed those authorized by the company. If you take the plane, the animal will be weighed in its container in order to respect the maximum authorized weight. You have to write your pet's name, its tattoo number, you name and the destination.
7) Organize the care of your pet
Pet-sitting: It is the same principle as babysitting but for animals. Whether it is for one day or several, you can leave your pet with an experienced private individual. Care in foster home, at home visits, walks … you have many possibilities.
There are also many boarding houses for pets to which you can entrust your pet with, whenever you can't take it with you. Before you leave your pet, you'll be asked to microchip or tattoo your pet, provide its health record booklet, update its vaccines and fill the agreement of the pension.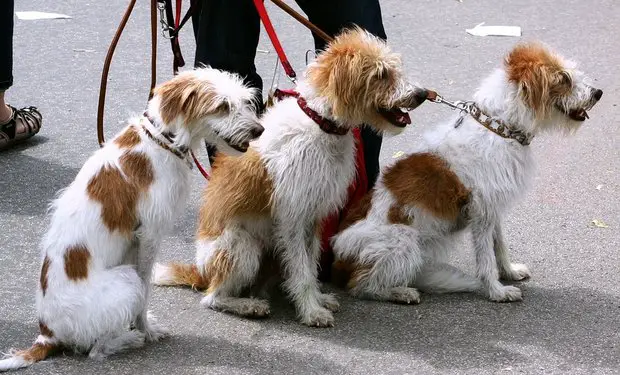 Animado:
Address: 62 Rue Louis Blanc, 75010, Paris
Access: Metro 2 La Chapelle
Site: http://www.animado.com/
Caniminet:
Address: 10 Place des Arènes, 60300, Senlis
Site: http://www.caniminet.com/
Motel Matou: for cats.
Address: 19 Rue Borromée, 75015, Paris
Access: Metro 12 Convention
Site: http://motelamatou.wixsite.com/pension-pour-chats
8) Where to go in Paris with your pet?
The spa for dogs:
Some top-of-the-line grooming salons spoil your doggies. You will be able to offer them a dream day during which they will be treated as kings.
Dog in the city:
Hairdressing and beauty salon, manicure, aromatherapy, thalassotherapy.
Address: 26 rue du petit musc 75004 Paris
Au spa des 4 pattes:
spa with a heated swimming pool, massage and sports sessions.
Address: 10-12 rue Robert-de-Flers 75015 Paris
Centre du bien-être animal:
A specialist offers shiatsu massages to your dog.
Address: 76 rue de Lourmel, 75015, Paris.
Parc Canin: Until 2013, Paris was the only European capital with no canine park. Since 2014, the Parc Canin of Place Denfert-Rochereau opens its doors so that your pet can let off steam. He can enjoy a large green area and meet other dogs. No leash, no hindrance!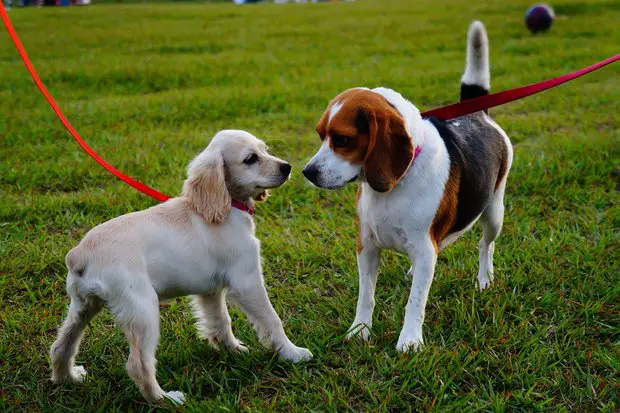 9) Special cases
Dogs of 1st and 2nd categories :
The importation of 1st category dogs without being registered in a recognized pedigree book is prohibited on French territory. It is possible for 2nd category dogs.
Pet birds: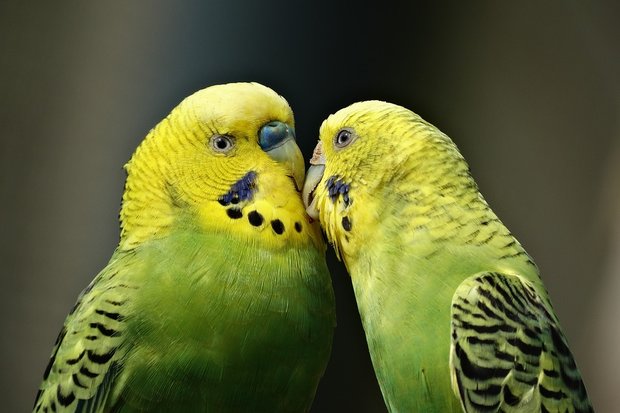 Limited to 5. The animal must be accompanied with a health certificate and a declaration of the owner or a representative.
Conditions: Isolation at least 30 days before departing in a country listed on the website of the Journal Officiel; vaccination against H5 avian influenza virus at least 60 days before importation; research of the H5N1 virus with negative results and isolation of the animal before importation.
Rodents, lagomorphs, reptiles, amphibians and aquarium fish:
The importation is subjected to the presentation of a good health certificate by a veterinarian. Mammals have to be treated against parasites.
During transport, if the animal passes through one or more countries other than France, you also have to comply with these countries' regulations.

Advice, best plans, great places; I will help you in your search for trips, activities, hotels and restaurants. Whether it's for a walk, a weekend, an afternoon or merely to find a trendy place to eat, I can give you all the pointers you need for your endeavor. Just follow the guide!