If you are visiting Paris with younger children or elderly people, walking for hours along its beautiful streets, the Louvre alleys or waiting in line to visit the Tour Eiffel may not always be possible. That's why we have found for you some activities to do or ways to enjoy your trip in Paris without having to walk too much.
Take Part in a Bus Tour
Bus tours are one of the best ways to visit the capital and enjoy a breathtaking view of the city and its wonders thanks to double-decker buses, without having to put even one foot on the ground.
There are dozens of different tours. "Hop-on hop-off" buses will give you the chance to stop near Paris' most famous monuments without having to wander for hours around the city.
Some buses offer complete tours without any interruption, with video and audio commentaries, for a full immersion inside the enchanting city.
Check out our comparison of the best bus tours to discover Paris
Join a Cruise on the Seine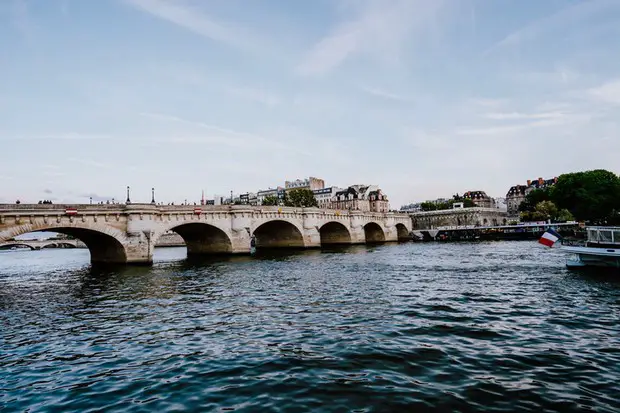 Admiring Paris from the Seine is an experience you don't want to miss and a wonderful way to enjoy the city comfort and popular Parisian boats, the "bâteau mouche".
Far from the circulation and the crowd, a boat cruise will make you discover the city and its monuments through a new light.
Depending on the cruise, a dinner or a show may come with your pass.
About this topic:  Comparison of the best dinner cruises on the Seine
For a more intimate trip, you can rent an electric boat to discover the city's canals (the Bassin de la Villette, the Canal Saint-Martin, Canal de l'Ourcq and Canal Saint-Denis).
In Spring and Summer, Marin d'Eau Douce will make it possible for you to rent a license-free boat for an hour or more, for rates going from 40 to 50 euros per hour.
Enjoy a Cinema Classic or a Play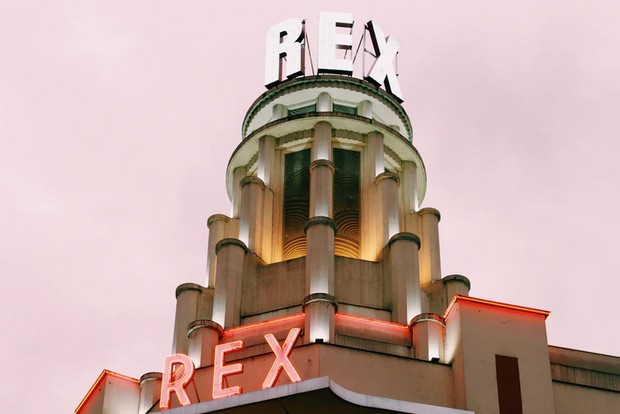 If wandering along the alleys of the most famous Parisian museums can be tiring, getting a good shot of culture is still possible in the comfort of a chair.
Paris' many movie theaters broadcast movies going from international classics, like it is the case in the Filmothèque du Quartier Latin (website in French), to more recent blockbusters.
Some theaters, like the Grand Rex, are well-known for their gorgeous screening rooms that you will want to admire before the lights turn off.
If you aren't a fan of the seventh art, why not go watch a theater play?
The Théâtre de Paris (website in French) offers a program going from big classics to more contemporary ones, all accessible at fair prices.
The Théâtre Mogador (website in French) has 1600 seats and is the host to plays, concerts, musicals and even more.
Sit Down in a Teahouse or a Café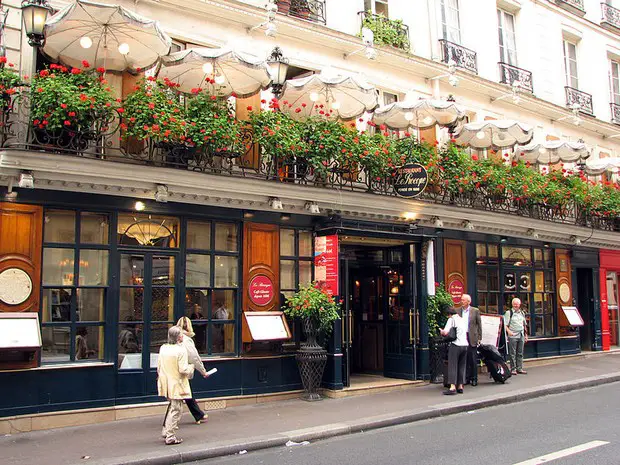 There is nothing better to relax, in Paris, than to sit at the terrace of a café or a teahouse.
Located on the world-famous Avenue des Champs-Elysées, the Maison Ladurée (website in French) welcomes you in a sugary and fantasy world.
Behind its pastel solarium, enjoy a cup of tea in a 17th century-like atmosphere.
Built in 1686, Le Procope is the oldest café in Paris. Its luxurious decoration will be your stop for a cup of coffee or a full meal, depending on when you go.
Visit Paris Using New Technologies
A modern way to visit Paris without having to walk is to use the latest technologies.
Paris Story, located right next to the Opéra Garnier, is a new type of movie theater which will make you discover Paris and its history from the inside of a room.
Projected on five 3D screens, this movie will make you discover the most beautiful past and present monuments of the city.
FlyView Paris will show you the beauty of Paris from the sky while staying safe on the ground.
Seated in your chair and virtual reality glasses on your eyes, fly over Paris and take a brand new look on the city.
This experience is accessible to children of 1.20m and more, but not recommended to people suffering from hypertension, back or brain problems.
Hop on in a Miniature Train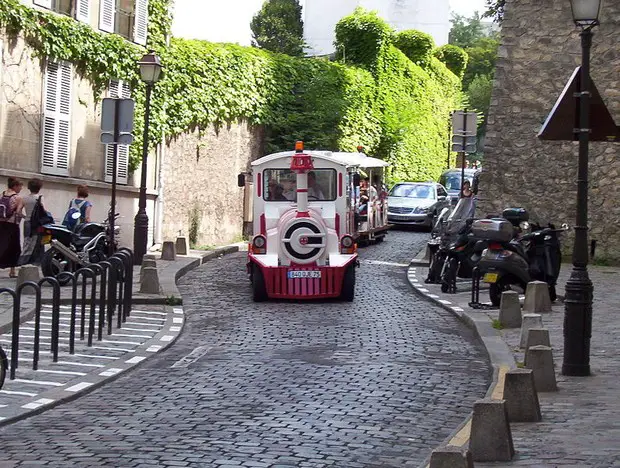 Loved by children, miniature trains will have you discover Paris' most renowned districts at a calm and peaceful pace.
The Petit Train de Montmartre will take you on a trip to the heights of the city and around the Sacré-Coeur.
A stunning view is waiting for you up there.
Another Paris and its "petit train bleu", accessible to disabled people, offers five circuits revolving around different themes.
The Royal Circuit will send you back in time to the 16th and 17th centuries, while the Bohemian Circuit will follow the streets of Montparnasse and Montsouris.
Take Part in a Workshop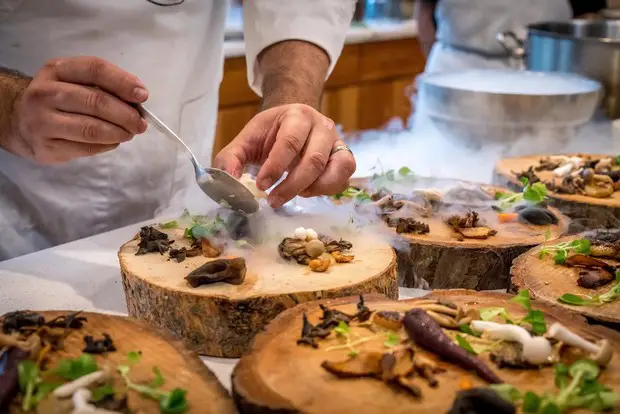 For both the young and the old, there are a lot of workshops you can join, in Paris.
Try out some pottery with the Autour de Bras (website in French) ceramic workshop, an activity that students of all ages will enjoy.
L'Atelier des Chefs (website in French) offers cooking classes while the team of the Ateliers d'Alinéor (website in French) will help you create your own custom jewelry.
Dive Into the Pool of an Aquatic Park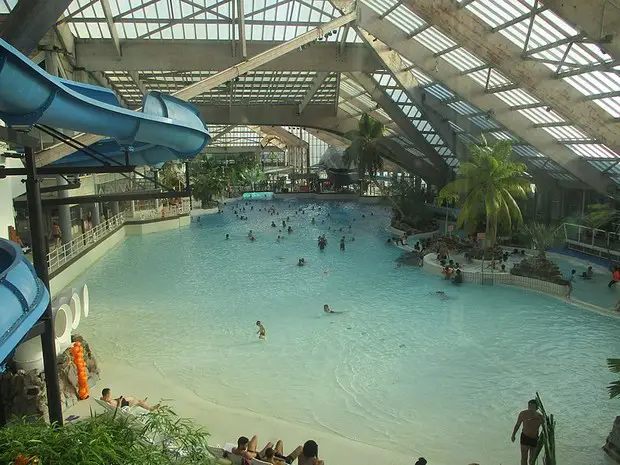 Open everyday from 6AM to 23PM or midnight, the aquatic park Aquaboulevard (website in French) will keep the entire family busy.
From pools for younger children to extreme attractions for bigger ones or wave pools for the elderly, there will be something for everyone.
Slides, from the mildest to the most intense, are accessible to children of age three years and above.
Whether it is rope skipping or saunas, a fun day awaits you.

I aim to share my tips and recommendations for the beautiful country of France. My goal is to help you plan your next adventure, whether it's a weekend getaway or a once-in-a-lifetime trip. From finding the best hotels and restaurants, to discovering unique activities and sights, I've got you covered!