Wanting to escape the city for a day and see a bit more of France? We have listed for you our best suggestions for 1-day trips to take starting from Paris.
You have no idea what to do this weekend and would love to just run away from Paris' everyday noisy rat race? Fear not, for we have 17 different activities and trips you can do away Paris!
Most of these trips can be made through the different types of public transportations (RER, bus, train…) or with a tour operator; though the best option is still having -or renting- a car. You can easily find 30€ per day car rentals if you look at this kind of comparison site.
1) Versailles, the City of Kings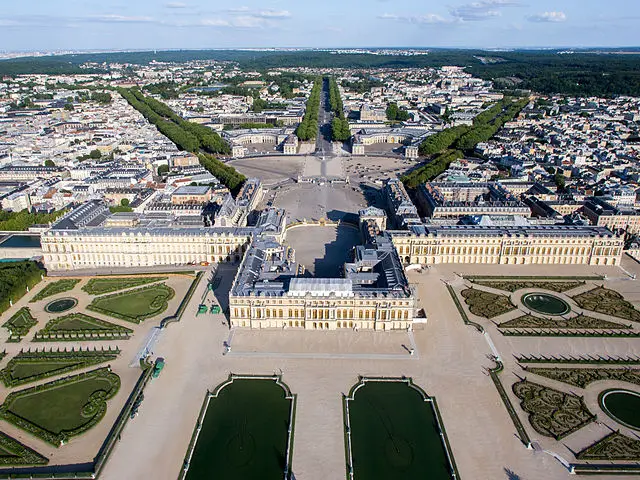 Located 23 km away from Paris, the town of Versailles will welcome you for an incredible day. Known worldwide for its impressive castle and amazing Gardens, Versailles was the home of multiple French kings such as Louis XIV, Louis XV and Louis XVI.
Once present, you will have no choice but to be amazed by your surroundings. At the castle's entrance, a bronze statue of Sun King Louis XIV will welcome you in his home. During your Royal Stay you mustn't forget to check out the palatial chapel.
While you're at it, don't miss out on one of the most iconic places in all of the Castle- the Hall of Mirrors.
On a side note, here's a fun fact: This Hall of Mirrors is the very place in which the Treaty of Versailles was signed, thus ending World War I.
As for the town of Versailles, you can visit the many cultural and unknown places such as the Salle du Jeu de Paume (some sort of very old French game which birthed tennis, ping-pong, badminton, etc.) or the Saint-Louis Cathedral. The Notre-Dame and Montreuil areas are also nice places to visit in order to enjoy their exquisite parks.
Another thing Versailles is well known for would be its numerous trompe-l'oeil. Not only is there an abundance of such in the Castle, but the whole town seems to be hiding them in plain sight (or not… who knows?)
Address: Place d'Armes – 78000 Versailles
Public transport access: Versailles Château (RER C)
Book your tickets to the Palace
2) Disneyland, the Fairy Kingdom for all Ages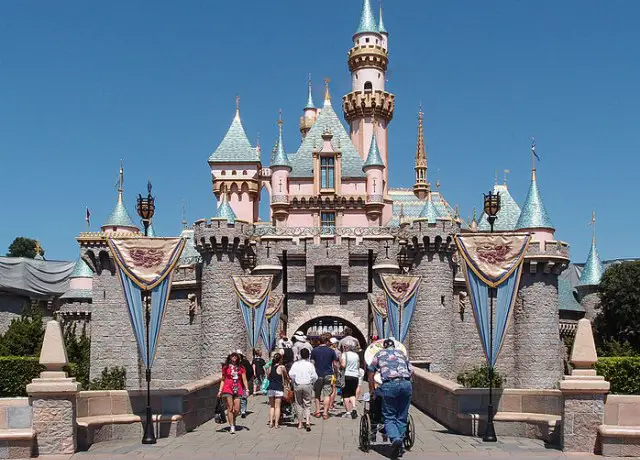 At roughly 40 km from Paris, king Mickey the Mouse welcomes you in his magic kingdom. Throughout the 343 attractions in the park, the bravest heroes can try out the most blood-curling challenges while the faint of heart can just enjoy softer rides. The park is divided in multiple counties -each corresponding to a theme- which are Adventureland, Fantasyland, Frontierland and Discoveryland!
You can enjoy famous attractions such as Space Mountain, the Mining Train, the Ghost Manor, Alice in Wonderland, the Pirates of the Caribbeans and many more. You'll also be able to visit Sleeping Beauty's castle and meet your most beloved Disney characters.
You need not fear hunger or famine; Disneyland theme park has inns and restaurants of all kinds. Of which some of the most famous would be the Auberge de Cendrillon or the Café de Mickey.
Price: the "1 day/ 1 park" tickets costs 56€ and the "1 day/ 2 parks" tickets costs 71€ (prices may vary according to season)
Address: Disneyland Paris, Boulevard du Parc, 77700 Serris/Coupvray
Public Transport access: Marne-la-Vallée-Chessy station (RER A)
Book tickets for Disneyland Paris
3) Gallic adventures at the Parc Astérix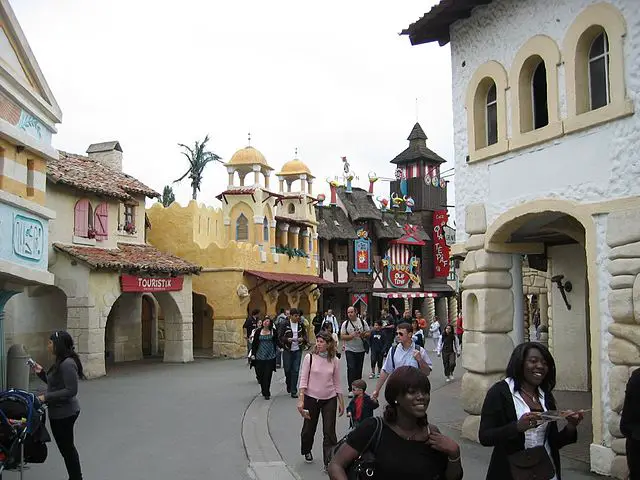 Located at roughly 40 km from Paris, the Parc Asterix showcases the adventures of the famous graphic novel "Asterix le Gaulois". Inspired by six different worlds closely linked to Asterix, you can try out the forty or so blood-churning rides such as the "Trace du Hourra", the "Tonnerre de Zeus", the flying chairs, "Romulus and Rapidus", the "Forêt des Druides" and many more… Any of your fancies are sure to be tickled. There even is an exact replica of Asterix's village such as it is described in the graphic novel.
Address: Parc Naturel régional Oise – Pays de France, 60128 Plailly
Opening hours: Monday to Friday from 9am to 6pm.
Public transport access: Take the RER B until the Aéroport Charles de Gaulle 1 station and get to the Parc Astérix desk and you will be directed to the shuttles that go to the park.
Buy tickets for the Parc Asterix
4) Thoiry Zoological Garden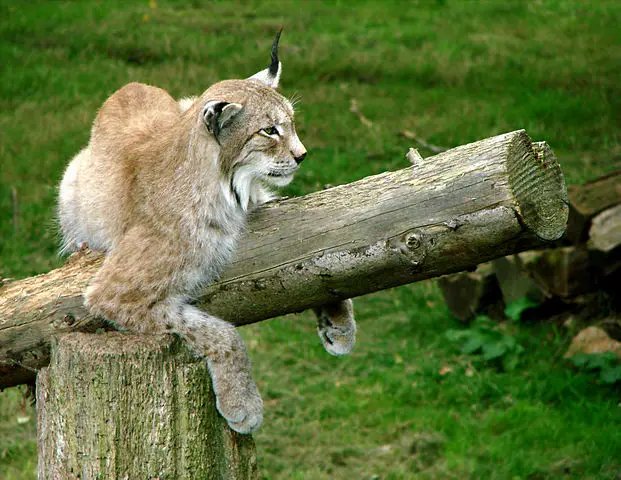 Located at about 50 km from the French capital, the Thoiry zoological gardens are one of a kind. Not only is there a traditional zoo, there is also a 150 hectares area you can drive through, thus allowing you to observe the 750 animals; much in the same way as you would during a safari.
In other words… the giraffes, springboks, European dears and warthogs are yours to admire.
Address: Parc de Thoiry, rue du Pavillon de Montreuil – 78770 Thoiry
Opening hours: the zoo is open every day from February 4th to November 12th included, except on Mondays and Tuesdays in March. Open from 10am to 5pm (6pm in July and August).
Access: Take the A13 highway at Porte d'Auteuil. At the junction between A13 and A12, take the A12 highway then N12 towards Dreux.
Take the Thoiry exit, follow the D76, then the D11 towards Thoiry.
Prices: 28€ for adults and 22€ for children (between 3 and 11 years old)
Book your tickets to the Thoiry zoo
5) Domaine de Chantilly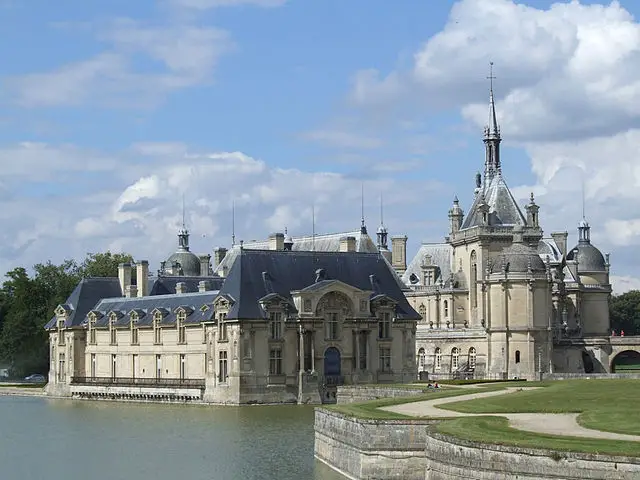 Built in the middle of a lake and surrounded by a nearly 8,000 hectare forest, the Domaine de Chantilly is at no more than 25 minutes from Paris. It regroups the Castle, the Condé Museum, the Grandes Ecuries and the Musée du Cheval. the Condé Museum's painting collection is only second to the Louvre's in all of France. The beautiful Gardens were developed by Monsieur Le Nôtre -who had also developed the Gardens of the Palace of Versailles. As for the Grandes Ecuries, they hold both the Musée du Cheval and numerous horse performances. Don't be shy and chicken out; the shows are sure to amaze you.
The parc offers an exceptional view which will allow you to admire the art and history of occidental Gardens. During your walk across some 115 hectares of Gardens, you will be able to enjoy the evolution of Gardens such as the Chinese-English Gardens of the 18th century or the English Gardens of the 19th century. With both choice and beauty, no one will be disappointed.
Last but not least… The Château de Chantilly, one of the most important legacies of French history which happens to have been built under Henri d'Orléans, the son of the last French king, Louis-Phillippe.
Address: Rue du Connétable, 60500 Chantilly
Opening hours: The Domaine de Chantilly is usually open from 10am to 6pm.
Public transport access: From the Gare du Nord station, take the TER to the 'Chantilly-Gouvieux' station or take the RER D to the 'Chantilly-Gouvieux' station.
Prices: 8€ for a ticket for the park, 11€ for a ticket for the estate.
For more information check the official website
6) Château Vaux-le-Vicomte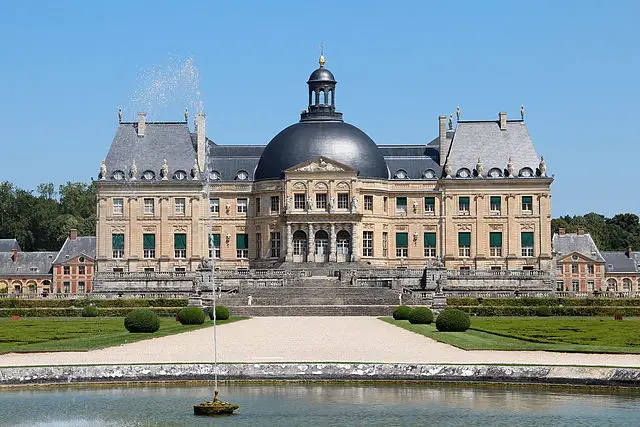 Built in the 17th century, this impressive castle was home to many historical events. Designed by architect Louis le Vau, painter Charles le Brun and landscape expert André le Nôtre, this chateau is now the most important private property in France.
The private chambers of both Sir and Madam Nicolas Fouquet are located on the second floor as well as all of their most favorite masterpieces. The ground floor, on the other hand, has many impressive baroque-style decorations.
Address: Château de Vaux-le-Vicomte – 77950 Maincy
Opening hours: the castle is open from 10am to 5pm.
Prices: 14.85€ for an adult ticket.
Public transport access: Take the P train (going to Provins) at Paris Gare de l'Est station and stop at the Verneuil l'Etang station. Take the shuttle Châteaubus which is situated at the exit of the station.
More information on how to get to the Château de Vaux-le-Vicomte
More information on the Château de Vaux-le-Vicomte (official site).
Book a tour at Vaux-le-Vicomte
7) The Beaches of D-Day's Normandy Landing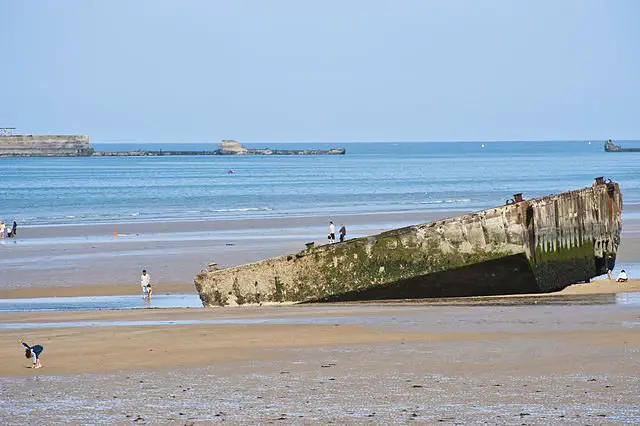 As an incredibly famous French landing site, Normandy's beaches are where history made a 180° turn and bear witness to a land of unprecedented and unequaled importance.
Divided into a total of 5 beaches and over a range of more than 5 km, its historical and cultural value make it a must-see.
Whether it is the Utah or Omaha beaches which welcomed the American army or the Gold, Juno and Sword beaches which welcomed the Canadian army, not one of them is unworthy of a visit. Bunkers, fortifications and so many other World War II memories.
Including the American graveyard of Colleville-sur-Mer, Saint-Laurent is one of the 25 remembrance locations owned by the United States on foreign grounds. Its memorial which -includes the 9,387 funerary tablets, its chapel and its Garden of the Missing in Action- is free to visit.
At no more than three hours away from Paris, you can't miss such a historically important site. Furthermore, all the museums centered around the Normandy Landing -showcasing information about the military strategies and methods- will allow you to become a real D-Day whizz. We could say much more about less famous -while still as important- places such as the Merville Gun Battery or the Pointe du Hoc but we won't give you any spoilers; now you can explore those places with all the fun you want.
Access: by car: 2h49 through the A13 highway; by train: 2h32
Book a Trip to the 1944 Normandy Landing Beaches from Paris
8) Fontainebleau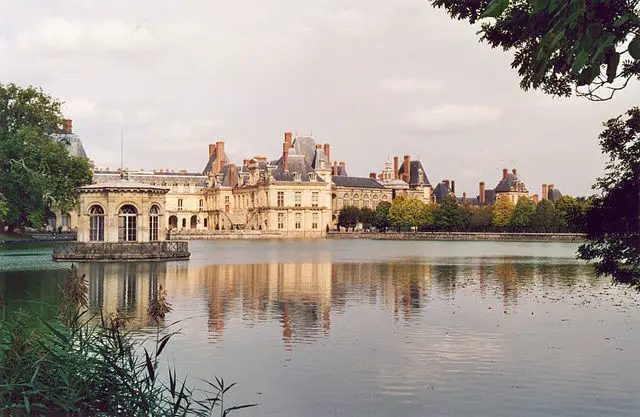 At 57 km to the southeast of Paris Fontainebleau is home to the famous Fontainebleau castle which is the only royal home to have been continually inhabited for seven consecutive centuries; 7 successive royal dynasties have lived within its walls. The fortress' design is mainly characterized by the beauty of its decorations and the precious pieces of furniture in each room. If you choose to explore this chateau you can also explore any of the four museums holding all of its artworks.
The Fontainebleau Gardens were constantly being changed during a period of three centuries according to the evolution of French landscape art. All of which can be explored on horse-drawn carriages, small trains, and even in a hot-air balloon.
Finally, how would we dare talk about Fontainebleau without even mentioning the forest? Previously called the Bière (which comes from the word Bruyère) forest, it is a massive area of 25,000 hectares of beautiful trees -of which 21,600 are currently state-owned. Considered as one of the grandest French forests, the diversity of its trees, natural landscapes and very essence, makes it a more than impressive forest.
Address: Château de Fontainebleau – 77300 Fontainebleau
Opening hours: The castle opens every day except on Tuesdays, on January 1st, May 1st and December 25th at 9:30am.
Prices: 12€ per person
Access: By car, from Paris take the A6 highway (Porte d'Orléans or Porte d'Italie), take the Fontainebleau exit then follow the 'château' signs.
By train, from the Gare de Lyon station, take the train to Montargis, Montereau or Laroche-Migennes and take off at the Fontainebleau-Avon station then take the bus 1 going to Les Lilas until the stop 'château'
If you want to have more information on the castle, the prices, the hours, or how to come to the Château de Fontainebleau, you can visit the official website of the castle.
Book tickets to visit Château de Fontainebleau
9) Giverny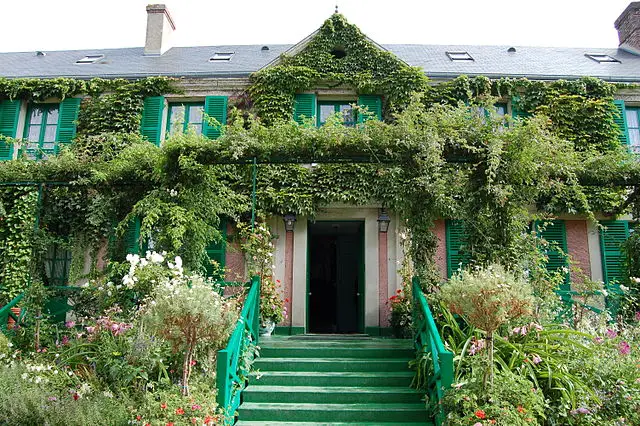 Located at 75 km from Paris, Giverny can aptly be described as "Impressionist". Considered to be the birthplace of the impressionist art movement, this beautiful gem is sure to relax you. You can walk around the many streets with a pictorial ambiance -especially the rue Claude Monet with its many art galleries- and the Claude Monet gardens which are part of the "list of remarkable gardens of France". If you want to continue being surrounded by an artistic atmosphere, you can also go to the Impressionism museum. As this museum tells the tale of impressionist art's history as well as its consequences during the second half of the 20th century, you will most definitely become an art expert.
If you're interested in a more medieval atmosphere, why not explore the Bizy and La Roche-Guyon -a historical monument- châteaux? As the latter has been expanded and embellished over the years it has become an extremely luxurious home to the Silly family. You can walk around its fields which were first planted in 1741. Just as in Versailles, this "field" is a combination of a fruit and a vegetable garden.
Musée des impressionnismes:
Address: 99 rue Claude Monet – 27620 Giverny
Opening hours: Open from March 24th to November 5th, every day including public holidays, from 10am to 6pm (last admission at 5:30pm) Gift Shop and restaurant open every day from 10am to 6pm.
Prices: 7€ for an adult ticket.
Access:
by car, take the A13 highway and exit at Vernon.
by train: Paris Saint-Lazare/Rouen line. Get off at Vernon station.
More information on the Musée des impressionnismes (official website)
Château de La Roche-Guyon:
Address: 1, rue de l'Audience, 95780 La Roche-Guyon
Opening hours: The castle is open every day from 10am to 5pm except during the annual closure from November to February.
Prices: An adult ticket costs 7.8€
Access: From Paris, take the A15 highway towards Cergy, then continue on the N14 road. When you get to Magny-en-Vexin, take the second exit 'Hodent/Vernon' then follow the Vernon and La Roche-Guyon signs or take the A13 highway towards Rouen. When close to Mantes-la-Jolie, take the first exit, then follow the Limay signs, then Vétheuil/La Roche-Guyon signs.
More information on Château de la Roche-Guyon
Château de Bizy:
Address: Château de Bizy, Avenue du Maréchal de Lattre de Tassigny, 27200 Vernon
Opening hours: Le castle is open every day from April 1st to November 1st included, from 10am to 6pm.
Prices: 9€ for an adult ticket.
More information on Château de Bizy
10) Rouen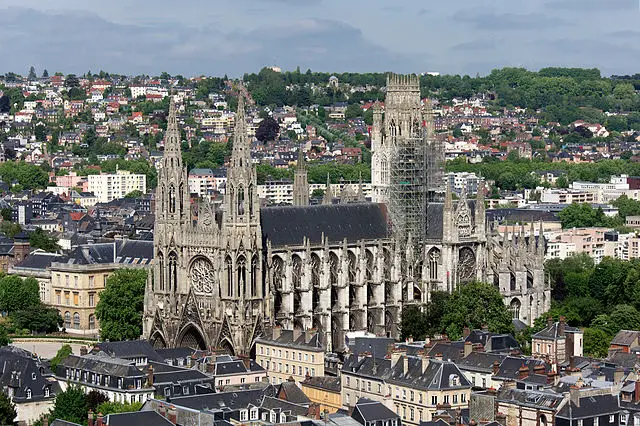 Not only is Rouen an important historical town, but its beautiful houses, its cobblestone streets and its nice atmosphere are sure to charm you. It is mainly known as the town where Joan of Arc was burnt in 1431. If you happen to be in this town, don't forget to visit the Notre-Dame cathedral (another one). With an impressive height of 151 meters, this monument was built from 1030 to 1145, which means that it has a gothic architecture dating from the medieval ages.
A walk in the Gardens would also make for an ideal visit as it is full of small fountains and painters who will not hesitate to bring this beauty to posterity through their masterpieces.
You will also have the occasion to visit the Bouvreuil Chateau which was built at the beginning of the 13th century by Phillip II of France. This fortress played an important role during the Hundred Years' War and the French Wars of Religion. It was also used to imprison Joan of Arc before her trial and execution.
At no more than 135 km from Paris, this beautiful town welcomes you for a weekend full of history and mystery.
How to access Rouen:
by train: Intercités lines Paris Saint-Lazare – Rouen Rive Droite
by car: 1h47 via the A13 highway
11) Orléans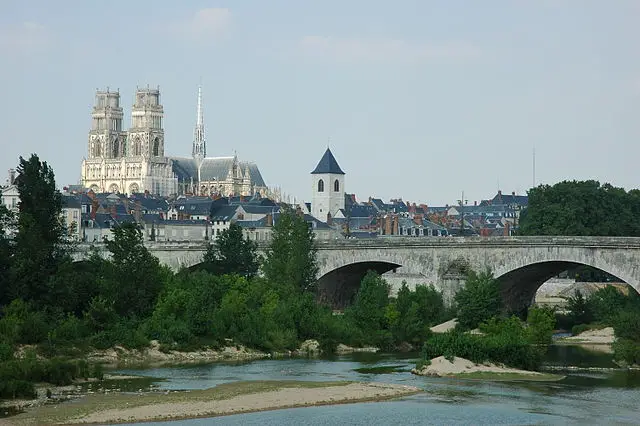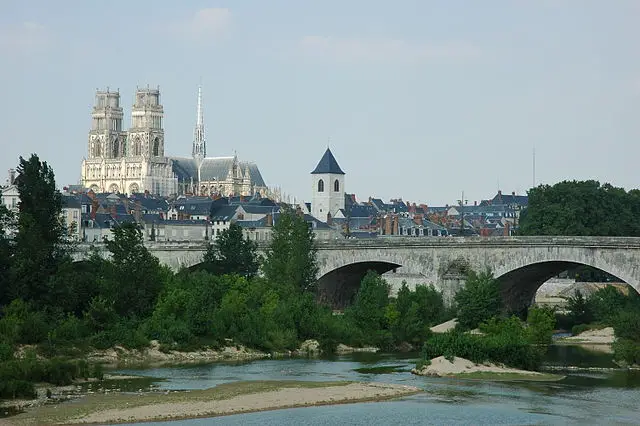 At 135 km from Paris, Orléans is known as one of the most active towns in France. It's both a comfortable and modern town with all the usual transportations. Famous for both its Art and its History, this city is loved with an ever-growing, everlasting passion by anyone who so much as appreciates nature and/or history.
Don't be afraid to visit the Sainte-Croix Cathedral. This Gothic monument was built from 1601 to 1829. You can also walk around the Floral Park; full of gardens with both animals and spectacular greenery. If you have the heart to, you can also visit the Vélodrome d'Hiver memorial testifying the confinement and deportation of 16,000 Jews and 1,200 Romani.

How to access Orléans:
by train: 1h via the Intercité trains
by car: 1h37 via the A10 highway.
12) Amiens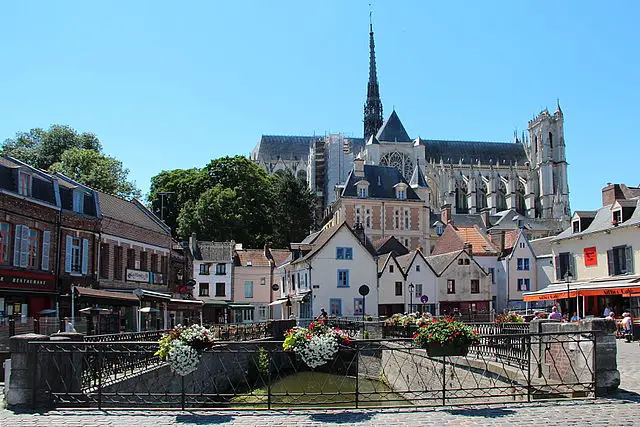 While at some 143 km from Paris, Amiens is often qualified as a smaller Venise due to all the canals crossing it. Among other things, how about visiting the Notre-Dame d'Amiens Cathedral, as it is part of the UNESCO World Heritage. Built from 1220 to 1288, it is one of the tallest Gothic churches in France. You can also visit the house of the famous writer Jules Verne -who lived there from 1882 to 1900. Surrounded by his essence, you'll be able to admire about 700 items related to him. After which, a visit to the Picardie museum which showcases arts and skills going from the paleolithic era to the 21st century might be nice. Not only is it considered to be one of the nicest museums, it was also built like Napoleon III's Louvre.
If not, you can still visit the Saint-Leu area. Full of canals, cobblestone streets and brick walls, this pictural neighborhood is a sight to be seen.

How to access Amiens:
by train: 1h20 via TER
by car: 1h58 via the A86 highway.
13) Reims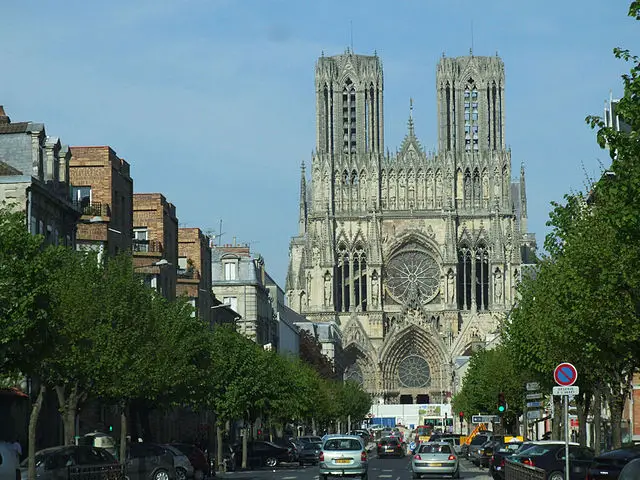 Reims, A.K.A. "the Coronation city" has been witness to the coronation of many Carolingian and Capetian kings, going from Louis the Pious in 816 or Charles X of France in 1825.
Among other places, you just have to visit the Palace of Tau which used to be the home of the town's archbishops. During the Revolution, this Palace was first turned into a tribunal before being once again changed into a commodity market.
You can check out the Saint-Remi basilica which is famous for all its relics and its miracles which attract many pilgrims. If you wish to continue your pious journey, then why not visit the Notre-Dame de Reims cathedral -which was built from 1211 to 1345- dedicated to the Holy Virgin. It is famous for the damage it has suffered during World War I.
After visiting the cathedral, let's walk around the Porte de Mars. Thir Roman monument has such a name due to its proximity to the temple of Mars, the Roman god of war.
On a last note, we strongly advise you to visit the Villa Demoiselle. As the greatest symbol of Reims' architecture, this villa combines both Art Nouveau and Art Déco. It was built from 1904 to 1908, following the instructions of the architect Louis Sorel.

How to access Reims:
by train: 50 min by TGV
by car: 1h38 via the A4 highway.
14) Honfleur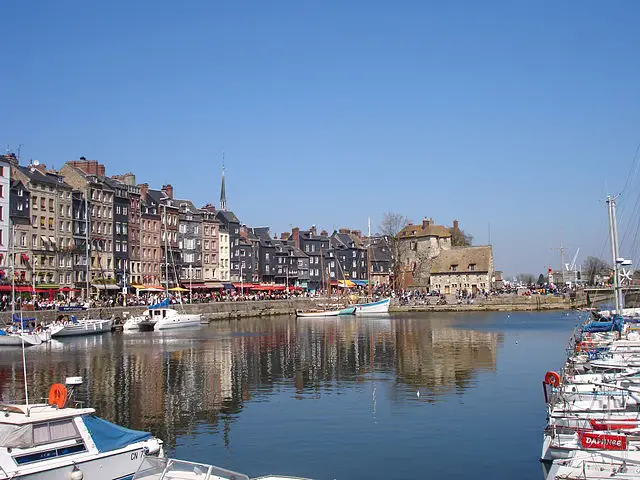 Not far from 200 km from Paris, on Normandy's seaside is where you can find Honfleur. Full of pretty streets, houses with bright slates and half-timbered buildings, this town bore witness to the birth of Eugène Boudin and Erik Satie.
If you happen to go through Honfleur, we strongly recommend to stop by the Vieux Bassin which might very well be the most charming place in town. The 6th century Saint-Léonard church -right next to the port- is a nice historical place to visit. If you're more into animated evenings full of stuff to do, then take a trip to the enclosed area of the city with all the hotels, shops, and whatnot
The most catching thing of this part of the downtown area would be the ancient, century-old salt granaries. These monuments' architecture is just as impressive as the many secrets they hold.
In order to finalize your trip at Honfleur, how about climbing up the Côte de Grâce which will show you a breathtaking view of the whole Normandy coastline; after which you can just go in town and check out the town's maritime museum which reflects the true identity of the town.
Finally… Don't pass the chance to go to the Honfleur market to get all the fresh and delicious local products you may need.
How to access to Honfleur: 2h23 via the A13 highway
15) Deauville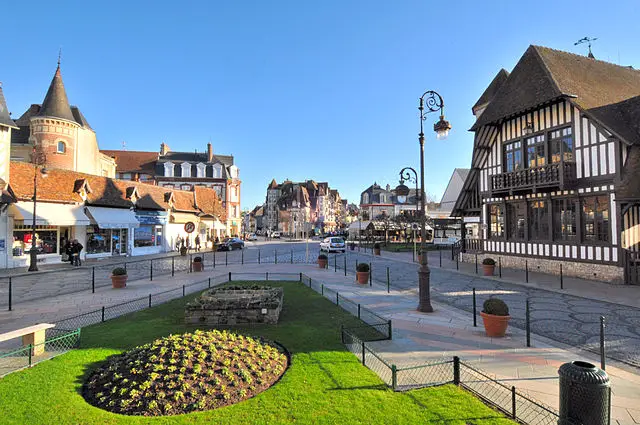 At close to 200 km from Paris, Deauville welcomes you with open arms. This town is known for its horse tracks, beaches and Palaces
Among the most impressive places in town, you can visit the Centre International de Deauville as well as the central horse track. It was built in 1864 by the Duke of Morny; its three polo fields host the most important polo tournaments in the world.
If you like Impressionism, then go and visit Eugène Boudin's house in which he has lived the last 14 years of his life. During his final stay, he painted over one hundred pieces of art.
Next fun place to visit would definitely be the Strassburger Villa which has been classified as a historical monument in 1975. It was originally built under the Baron Henri de Rothschild's -a horse race lover- supervision.
For those who love casinos, the Holy Land of Slot Machines is waiting for you at the Casino Barrière.
A last visit you can't miss out on would be the Sea Bath Establishment. A 2 km beach, 600 sunshades, 450 cabins, an Olympic swimming pool, two ports, a sailing training school, a tennis club… and so much more are right there for you to enjoy.
How to access Deauville:
by car: 2h28 via the A13 highway
by train: 2h14 via TGV – Intercité.
16) Mont-Saint-Michel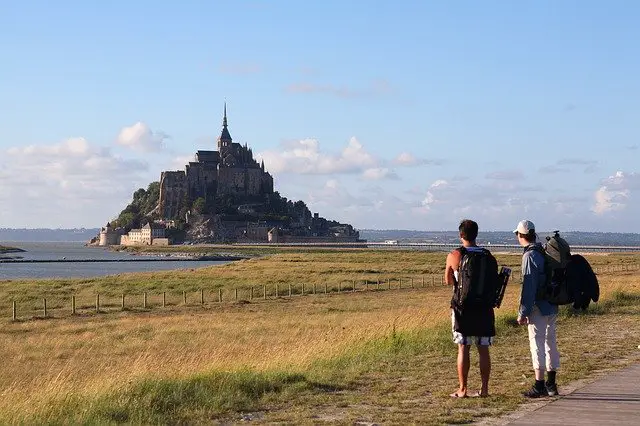 If you want a truly unforgettable view, the Mont Saint-Michel and its beautiful bay are here for you. Bordering Brittany and Normandy, the UNESCO registered this natural monument in 1979. Previously known as a land of pilgrimage, its structure is a mix between contemporary military and religious architecture. One of the unmissable places is the Mont-Saint-Michel Abbey; ever since 708 it has been looking down on the bay, its greaves and its tides. Its beauty and its secrets will definitely leave you speechless.
If you want an exceptionally interesting trip, why not explore the Mont Saint-Michel on a horseback. If you feel like doing something really out of the ordinary, you can even use a microlight to fly over this natural monument 361 km from Paris and see it from a different angle.
How to go to Mont-Saint-Michel:
by car: 3h56 via the A13 highway
by train: 3h40
Book a tour from Paris to Mont-Saint-Michel
Book a visit to the Abbey of Mont-Saint-Michel
17) Loire Valley Castles (Châteaux de la Loire)
Inhabitants of the Loire are proud to declare that their region is the French Land of Castles. Thanks to the incredibly intense concentration of castles in this region, the Loire became the third most popular tourist destination in France. If you love all those medieval legends, stories, or simply history, you just can't miss out on this.
Château de Chambord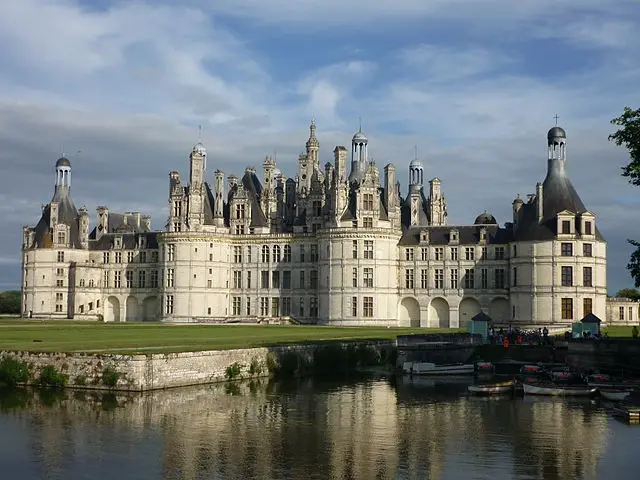 At 178 km from Paris, come out and admire the majestic Château de Chambord. Its one-of-a-kind atmosphere will immediately strike you as soon as you finish walking through its surrounding forest. In merely a few hours, you will be traveling through 500 years of French history. Built under the supervision of Francis 1st of France, kings have enjoyed showing off this magnificent castle to any Lord or traveler who would come by. On a side note, this is where Molière first presented the play Le Bourgeois Gentilhomme
You will be able to appreciate the Da Vinci-inspired double flight of stairs and savor this medieval architecture showcasing its dungeon and its four towers.
There is no possible way we could talk about this castle without mentioning it domain: 5,440 hectares and beautiful French Gardens. In 2017 its Gardens were completely reforged: 688 trees, 200 rose bushes, 15,250 plants of multiple kinds and 18,874 m² of grass have all been incorporated in order to embellish the castle even more.
How to go to Château de Chambord:
by car: 2 hours via the A10 highway.
Château de Cheverny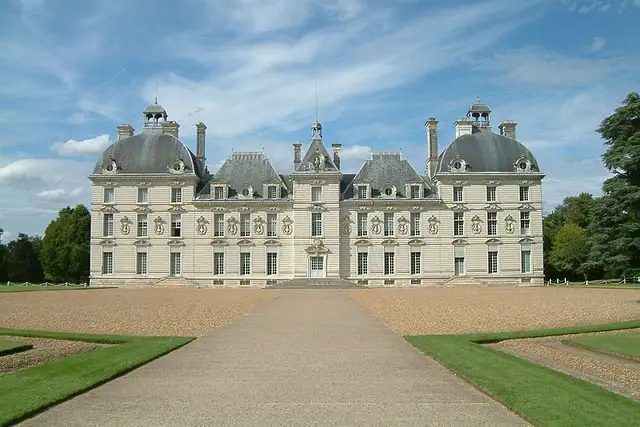 Located 197 km away from Paris, the Château de Cheverny is famous for being remarkably preserved: you can still find the layout and furniture of the period.
The marvelous interior decoration of the Louis XIIth era was perfectly maintained for 4 centuries.
After an interior visit, try visiting the exterior and the huge park covered with humongous cedar trees and other rare essences.
For more information on the Château de Cheverny, you can visit its official website.
Château de Chaumont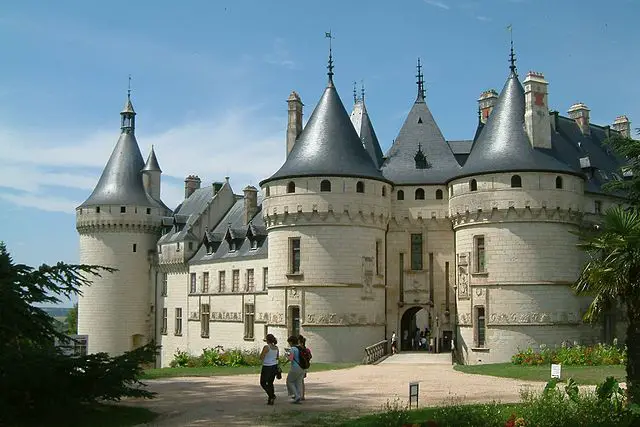 The Château de Chaumont is located 217 km away from Paris. It's a must-see for any art or Gardens lover passing through the Loire. Spread out over its 20 hectares, its view of the Loire river is incomparably beautiful. The castle also hosts many contemporary art and photography exhibits.
For more information visit the official website.
Château d'Amboise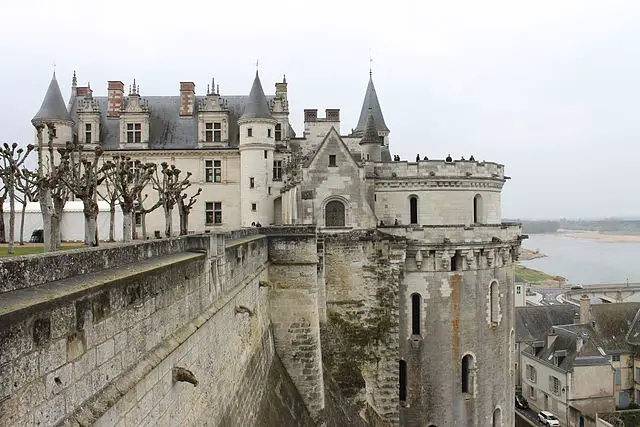 Located at a bit over 200 km from Paris, the Château d'Amboise regally overlooks the Loire river. For over 4 centuries, it was controlled with a steel hand by the Amboise family. In it you will be able to admire the castle's collection of Renaissance gothic furniture. After having visited the castle, why not walk around the Gardens before visiting Da Vinci's grave?
For more information check its official website.
Book a visit to the Château d'Amboise
Château d'Azay-le-Rideau
At a distance of 250 km from Paris, the Château d'Azay-le-Rideau is quite peculiar in the fact that it was built on an island in the middle of the Indre river. It is considered as a model of the French Renaissance architecture and it has passed by the hands of many kings and marquis. Don't miss out on this castle which is part of the famous Loire chateaux tour.
For more information visit its official website.
Book a Loire Valley Castles (Châteaux de la Loire) Tour from Paris
Book a visit of the Château d'Azay-le-Rideau

I aim to share my tips and recommendations for the beautiful country of France. My goal is to help you plan your next adventure, whether it's a weekend getaway or a once-in-a-lifetime trip. From finding the best hotels and restaurants, to discovering unique activities and sights, I've got you covered!