If you only dream of one thing: walking the streets of the most luxurious stores in Paris and undoubtedly making some purchases, then you need to be aware that the Haussmann-Opéra district is THE place to go to find stores like Les Galeries Lafayette, Prada, Louis Vuitton, Le Printemps, Red Valentino, Alexander McQueen and many others. Here are the best shopping addresses and restaurants in this location that makes it the beating heart of Paris.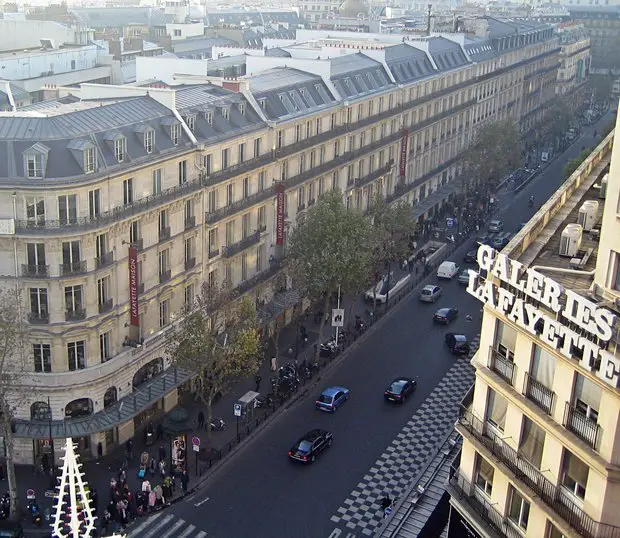 Where to shop in the Haussmann-Opéra district? Our best addresses
Les Galeries Lafayette Haussmann
40 Boulevard Haussmann, 75009 Paris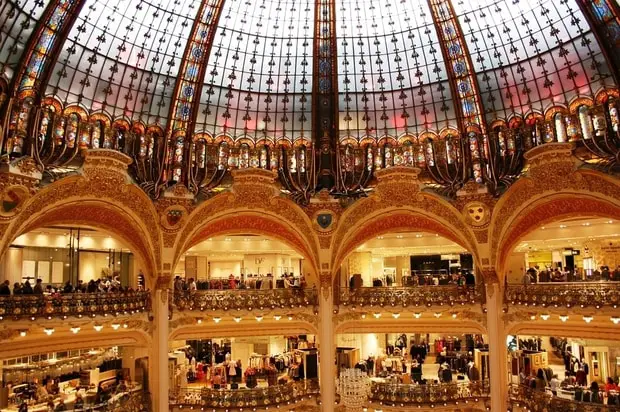 On boulevard Haussmann you will have the chance to find Galeries Lafayette, which has many luxury stores inside.
With about 100,000 visitors per day and a very high turnover, it is one of the most prestigious places in the world.
This must-see place represents one of the most famous symbols of France: elegance and Parisian fashion.
Customers, whether French or international, enjoy a unique experience in the 4 buildings on which Galeries Lafayette is located.
You will find everything you need: fashion accessories, clothing, perfumery and cosmetics, decoration, etc.
Open every day, weekdays and Saturdays from 9:30am to 8:30pm and on Sundays from 11:00am to 8:00pm.
During the Christmas season, starting in November, you will have the opportunity to see all their Christmas windows and decorations.
Le Printemps Haussmann
64, boulevard Haussmann, Paris, 75009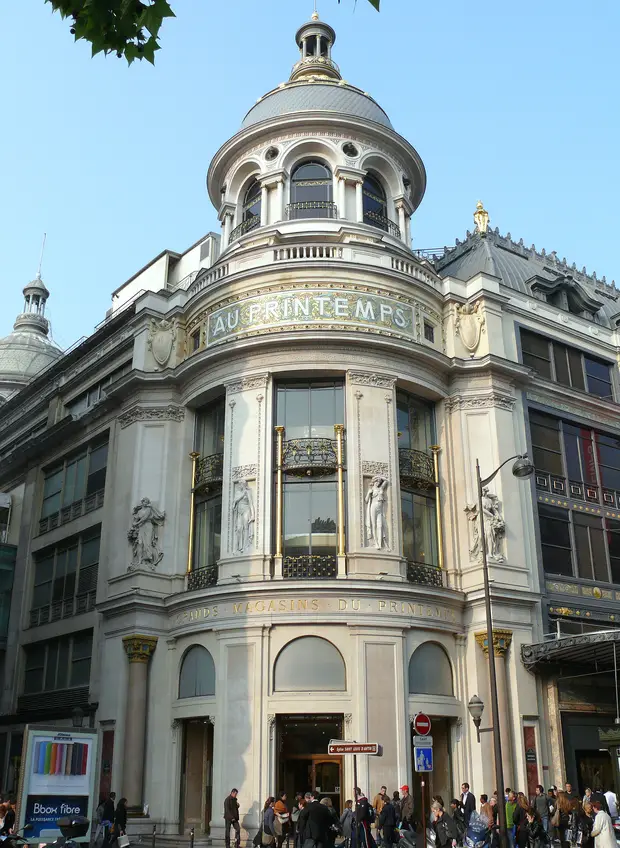 This department store is located right next to Galeries Lafayette. Renowned brands are represented by theme in its various buildings: Printemps de la Femme (women's clothing), Printemps Beauté Maison Enfant ( beauty, housing and children department ) and Printemps de l'Homme (men's clothing).
Depending on the time of year, Le Printemps can receive between 40,000 and 100,000 visitors per day.
Recently, a grocery store with restaurants and bars has opened on the terrace of Printemps de l'Homme, allowing you to sunbathe and refresh yourself during your shopping session.
Open from 9:35am to 8.00pm all week long, except on Thursdays where it remains open until 8:45 pm, and on Sundays from 11:00am to 7:00pm.
Le Musée du parfum
3-5 square Louis Jouvet, 75009 Paris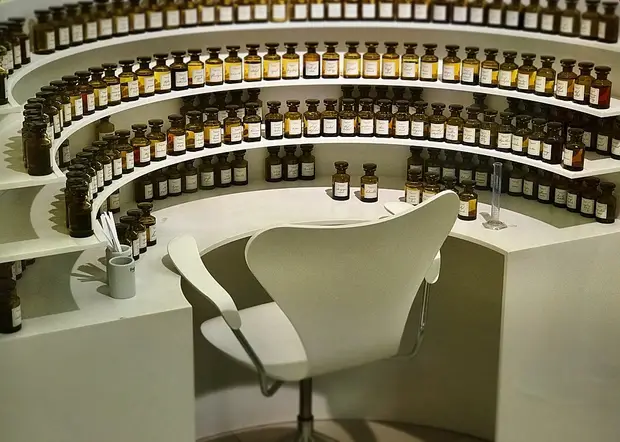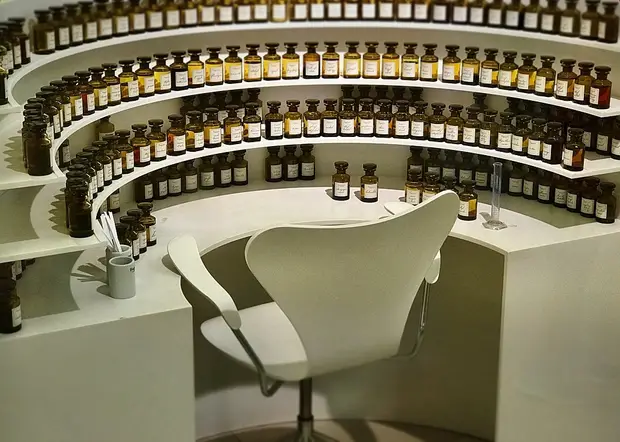 A great place to visit if you want to discover all the mysteries of the world of perfumes.
This museum offers you free guided tours to make you discover how a fragrance is made.
Fragonard Perfumery will share its unique savoir-faire with you. This museum offers you a wide range of activities throughout the year such as guided tours and conferences.
You also have the opportunity to become an apprentice perfumer and thus create your own Eau de Cologne for a few hours.
The museum shop sells all kinds of objects related to perfume: eaux de parfums, cologne, soaps, scented candles, and cosmetics.
Open from 9:00am to 6: 00pm from Monday to Saturday.
Concept Store Citadium
50-56 Rue de Caumartin, 75009 Paris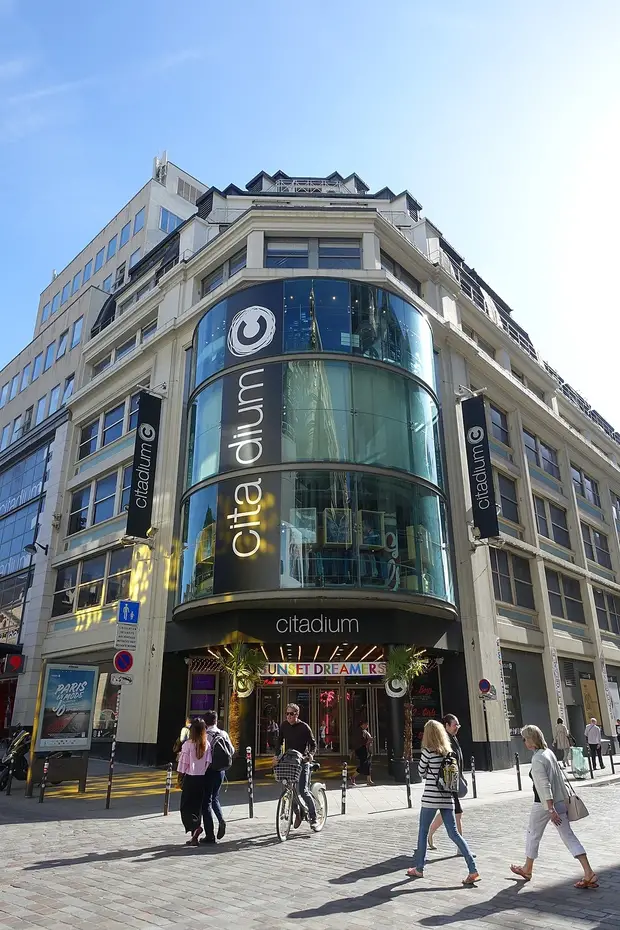 For streetwear fans and those born in the 2000s, this is the ideal store.
This place is a living centre, but also a shopping paradise, a place where people even like to go for a walk.
You will discover in this shopping mall both street culture and streetwear fashion (urban fashion).
Concerts, showcases and launch previews are organized within the store.
This subsidiary of the Printemps Group gathers brands such as DR Martens, Bizbee, Levi's, Nike, Vans, Victoria, Calvin Klein.
https://www.citadium.com/fr/fr (website in French)
Boutique Lindt
11 bis Rue Scribe, 75009 Paris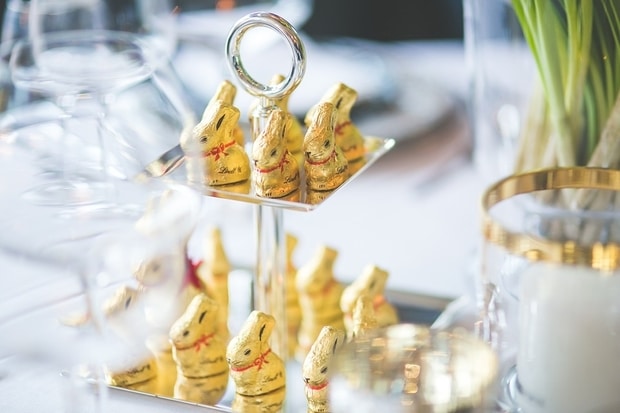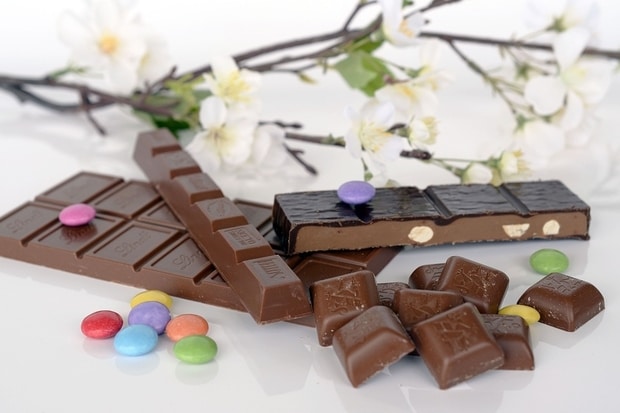 Known for its chocolates and sweets, this boutique will make you melt with pleasure with all its unique varieties of chocolates that you will not find in supermarkets.
The store will first welcome you with samples, and then you can compose your own bags to take home.
The master chocolate makers produce all their creations on site, so you will have the opportunity to taste them once they are finished.
It is also possible to taste homemade ice creams and enjoy the Chocolate Bar, which will offer you wonderful drinks and desserts.
Le Passage du Havre
109 rue Saint-Lazare – 75009 Paris
It is a shopping mall (website in French) with 40 shops. It is very close to Printemps Haussmann and is located next to the Saint-Lazare station.
You will find many brands and stores such as: Sephora, la Fnac, Bourjois, Zara, Nature et Découvertes, GAP, Starbucks.
If you wish to relax a little, a terrace and a garden are at your disposal when the weather allows it.
The products are tax-free, and you can eat or drink coffee in the various restaurants; and if necessary you also have access to free wifi.
The shops are open all year long from Monday to Saturday from 10:00am to 8:00pm and on Sundays from 11:00am to 7:00pm. They are closed on January 1st and May 1st.
Apple Store
12 Rue Halévy, 75009 Paris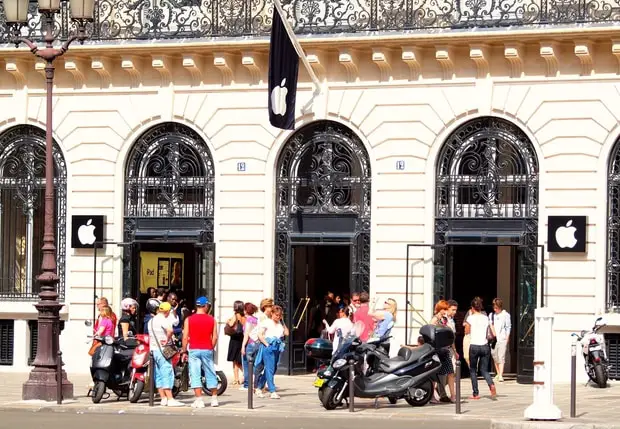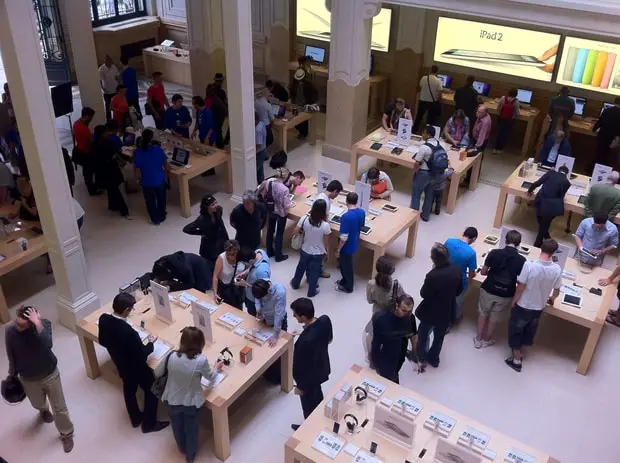 Of course, for fans of the big apple, there is an Apple store (website page in French) located in the Opéra district.
In an old and splendid building, Apple had to slow down a little on its decorations to respect the architecture of the building.
Inside you will find a competent and qualified team who will welcome you with kindness and answer all your questions, assist you in your purchases and handle any problems you might have with your Apple products.
For each situation, according to each customer, you can go to the different areas of the store: Set Up Bar, Genius Bar, and there is also a corner dedicated to children as well as an area for professionals.
Bucherer
12 Boulevard des Capucines, 75009 Paris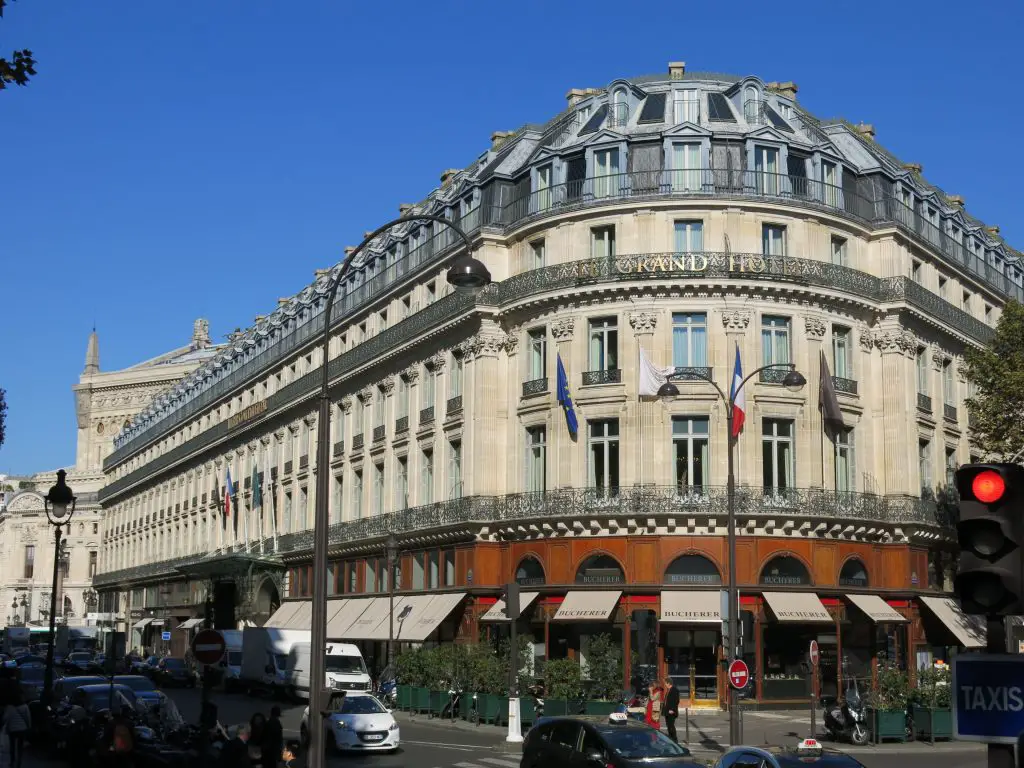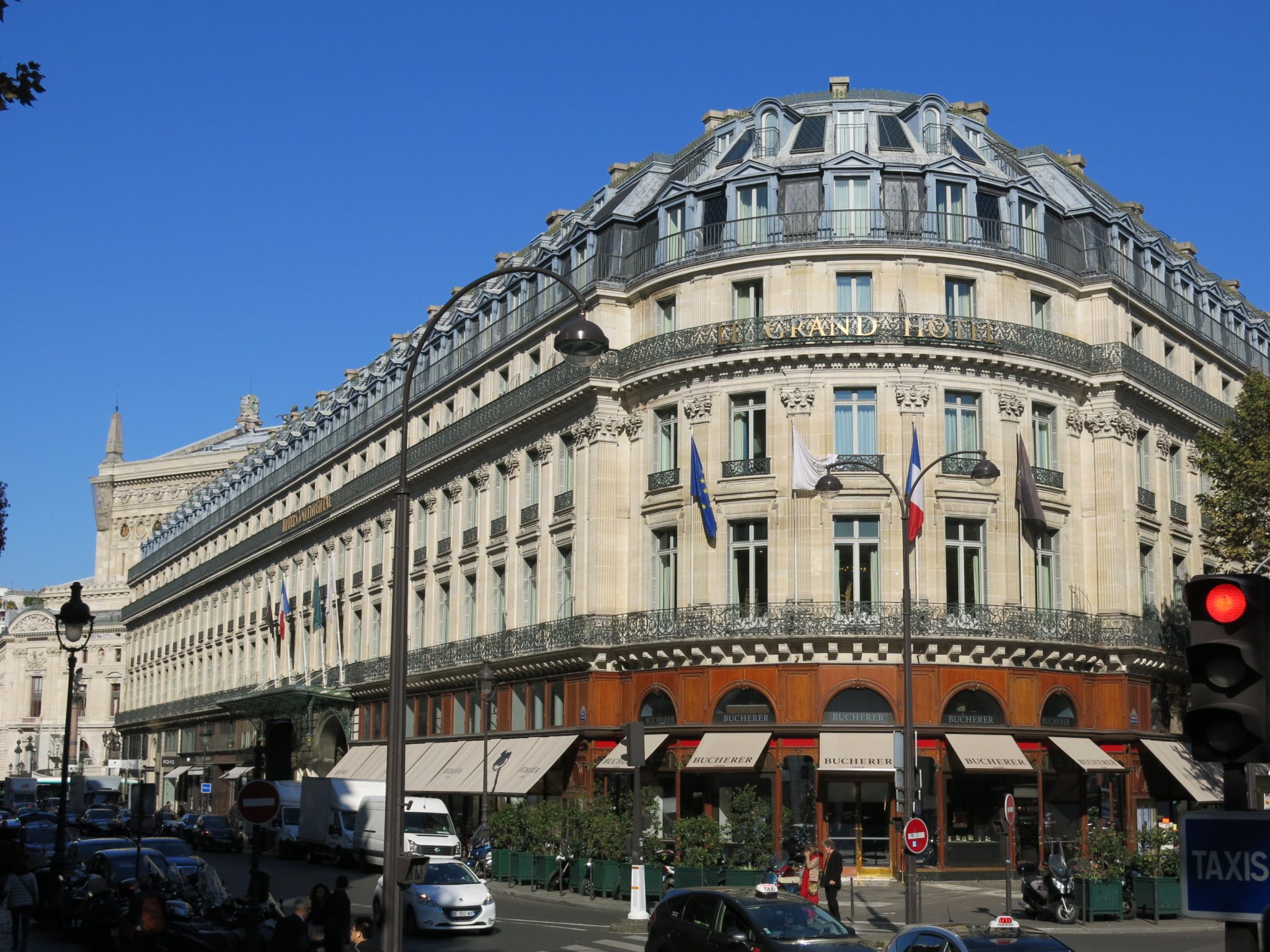 Its expertise and excellence are recognized throughout the world. In the heart of the Golden Triangle of Fine Watchmaking, you will have the chance to discover more than thirty jewellery and watch brands in this boutique.
Located in a building classified as a historical monument, this shop is worth a visit.
You can admire Carl F. Bucherer, Rolex, Blancpain, Chopard, Girard-Perregaux, Piaget wristwatches and many others brands' wristwatches and jewellery on the different floors of the store.
A repair workshop is also accessible to customers within the building.
The shop is open from Monday to Saturday from 9:30am to 7:00pm.
TravelWifi
38 Avenue de l'Opéra, 75002 Paris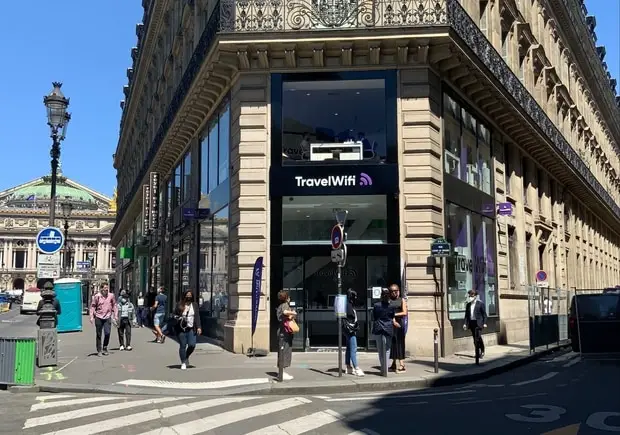 TravelWifi offers the easiest solution to get internet with pocket wifi sale & rental all over the world. If you decide to rent it, at the end of your rental, you simply return the portable Wifi device with the prepaid envelope included in your package or drop it at the TravelWifi Paris Store.
Small enough to fit in a pocket, this hotspot will let you enjoy 4G Internet anytime and anywhere in France with totally unlimited data and up to 10GB per day depending on your destination. You can share the connection with up to 10 devices/travel companions.
You can book your TravelWifi Pocket Wifi before your trip and receive it at your hotel, apartment, house or office. Also, it is possible to retrieve the package for free in many pickup places like Paris Charles de Gaulle and Orly Airports, Galleries Lafayette Haussmann or the TravelWifi Store centrally located at 38 Avenue de l'Opéra.
Where to eat in the Haussmann-Opéra district ? Our best addresses
Brasserie Printemps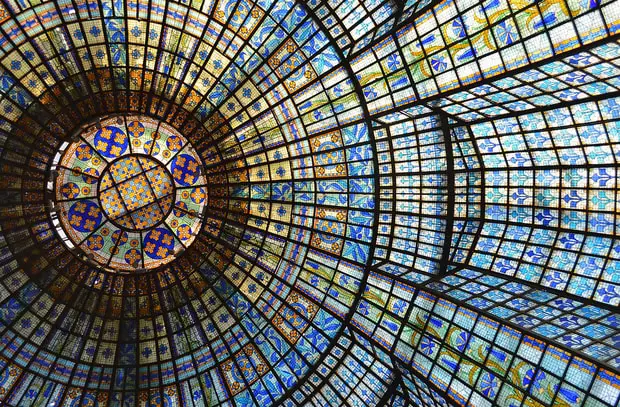 Under the cupola of Le Printemps, you will find this large brewery where you can stop for a coffee or a good meal.
The cupola is reflected on the mirror tables, which will save you from a stiff neck by lifting your head to contemplate it during your meals.
The staff is friendly, professional and the food is very good.
Depending on the time of year, the decoration changes to surprise you even more.
The sunlight passing through the stained glass windows only makes the atmosphere more beautiful.
It's a really good place for a good break after your shopping session if you're in Le Printemps.
Om Shiva
28 Rue Saint Lazare, 75009 Paris
A few steps from Galeries Lafayette, if you are tempted by a more exotic and spicy cuisine, we suggest you go and have a look at Om Shiva's restaurant (website in French) for a bite.
This baroque Indian restaurant will welcome you with its smiling and always available team.
Six different menus are available, whether you are a vegetarian or not, to satisfy all your needs.
Open from Monday to Saturday from 11:30am to 2:30pm and from 6:30pm to 11:00pm, and on Sundays from 6:30pm to 11:00pm.
Pomze
109 Boulevard Haussmann, 75008 Paris
For those who eat apples over and over again, this is a restaurant that may surprise you: all their dishes are made out of apples!
With a blend of delicious flavours and traditional savoir-faire, you will be dazzled by their refined and passionately prepared dishes.
The menu changes every month, and if you don't find apple pieces in your dishes, it's because cider has been used, so you'll always stay in a culinary experience that has an apple flavour to it.
The restaurant is open from Monday to Saturday from 12:00pm to 2:00pm and from 7:00pm to 9:30pm.
Helmut Newcake
28 Rue Vignon, 75009 Paris
For little snacks, we suggest this small establishment where 100% gluten-free pastries and sandwiches are available.
The use of organic and certified flours to make fine and delicate pastries full of flavour guarantees you a high quality of all products.
You will also find a small grocery corner where you can buy foreign products.
This bakery (website in French) is constantly improving and creating new recipes to satisfy our taste buds.

I aim to share my tips and recommendations for the beautiful country of France. My goal is to help you plan your next adventure, whether it's a weekend getaway or a once-in-a-lifetime trip. From finding the best hotels and restaurants, to discovering unique activities and sights, I've got you covered!