For many years now, we have noticed a diet diversification in our beautiful city of Paris. Indeed, vegetarians no longer have the monopoly on the culinary world. Let vegans have some space, as people intolerant to gluten or persons with lactose intolerance and much more are increasing in number… Make a place for the gustative requirement! From a luxury Parisian palace to a little friendly canteen, we put forward a big eleven selection of gluten-free restaurants in Paris, in order to satisfy the desires of all.
1- La Grande Cascade €€€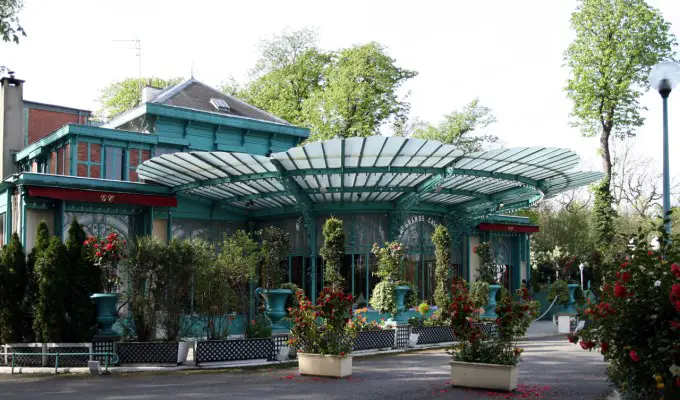 allée de Longchamp 75016 Paris
This former hunting lodge of Napoleon III, in the midst of the Bois de Boulogne, gives you a "break-nature" in a Second Empire's vibe. The Chef Frederic Robert offers you a gluten-free gastronomical French cooking on request, in exceptional settings. The blue lobster, the "Royal hare" or the wild duck pie will make you melt with pleasure.
Pay attention, ladies and gentlemen, and put on your Sunday clothes because the restaurant will open its doors exclusively to people wearing proper attire (entry forbidden to shorts and flip-flops). Let us carry you on this little trip through time.
Average price 150€ – Menu between 89€ and 192€.
Website: http://www.restaurantsparisiens.com/la-grande-cascade/en/home-page-en/
2- Le Bustronome €€€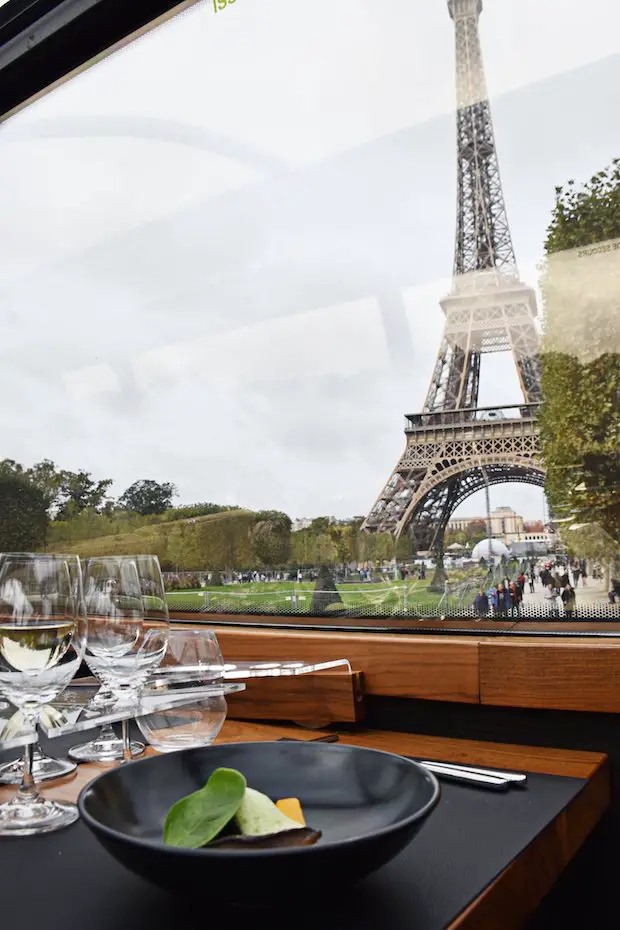 2 avenue Kleber 75016 Paris
On this unusual bus-restaurant, find out about the gorgeous city of Paris, its most iconic monuments, along with inventive French cooking offered by the Chef Vincent Thiesse.
The entirely glazed roof of this high-class bus allows you to wake your senses up: the sights, passing by the Eiffel Tower, the Louvre Museum or by the Champs-Elysees; you will be torn between looking at the food in your plate or looking at the most beautiful Parisian monuments, but also the taste, passing by the 6 wheels restaurant menu, let yourself be tempted by its revisiting and rehabilitated dishes according to your feeding constraints, to point out during your booking, of course. In the Top Chef lunch, you could taste a pressé of foie gras, passion veil, macadamia crumbs, wild herbs signed by the famous chef Norbert Tarayre.
So you will have a great view over the most spectacular panoramas as you enjoy a real dining experience.
Average price 100€ – Menu between 85€ and 130€
Website: http://www.bustronome.com/
3- La Bauhinia – Shangri-La Hotel €€
10 avenue d'Iéna 75016 Paris
In a sublime setting, you will enjoy fancy decoration, emphasized by the magnificent glass dome made by the architect Maurice Gras in the 1930s.
The restaurant proposes you some French and Asian free-gluten dishes.
The glass dome brings a huge light bath to the restaurant which won't fail to make the Chef Christophe Moret dishes even more fabulous.
For the Vegan Tea Time lovers, Shangri-La offers you a set of bakeries, without any animal proteins and with products from biodynamics for 39€.
Average price 55€ – Menu between 45€ and 98€
Website: http://www.shangri-la.com/paris/shangrila/dining/restaurants/la-bauhinia/
4- Le Petit Commines €€
16 rue des Commines 75003 Paris
Each day, the Chef Flavien Carucci, who has exercised his talents in Bristol, on the Prince of Wales, also in the famous Philippe Etchebest's Cantine du Troquet, put forward a vegetarian and free-gluten starter, main course and dessert. This bistronomic restaurant located in the high Marais ensures us quality products selected by partner suppliers in order to attest to the tracking and the authenticity to the consumers.
The pleasant and warm atmosphere will remind you of the authentic Parisian pubs.
Average price 45€
Website: http://le-petit-commines.com/carte-papounet/ (french version)
5- Rice Trotters €
22 rue du Colisée 75008 Paris
This 100% gluten-free restaurant, open Monday to Friday from 08.45 a.m. to 15.30 p.m., proposes you a rice selection from every corner of the world.
There we can taste rice in all forms, in salted or sweet version, for breakfast, lunch or even to snack. Rice Trotters shows a simple, natural and friendly framework.
Menu prices: Trotters Menu: 11,90€
Risotto Menu: 12,90€
Hemispheres Menu: 13,90€
Website: http://ricetrotters.com/#/accueil (french version)
6- Biosphere Cafe €
47 rue de Laborde 75008 Paris
Breton wafers, pizzas, pastas, bakeries, fresh fruit juice, for lunch or snack, treat yourself with the Biosphere Café's certified gluten-free food.
In addition, plenty of dishes are available lactose-free.
You can also order to take away and buy gluten-free French baguettes.
Price between 10€ and 20€
Website: http://biospherecafe.fr/ (french version)
7- NoGlu €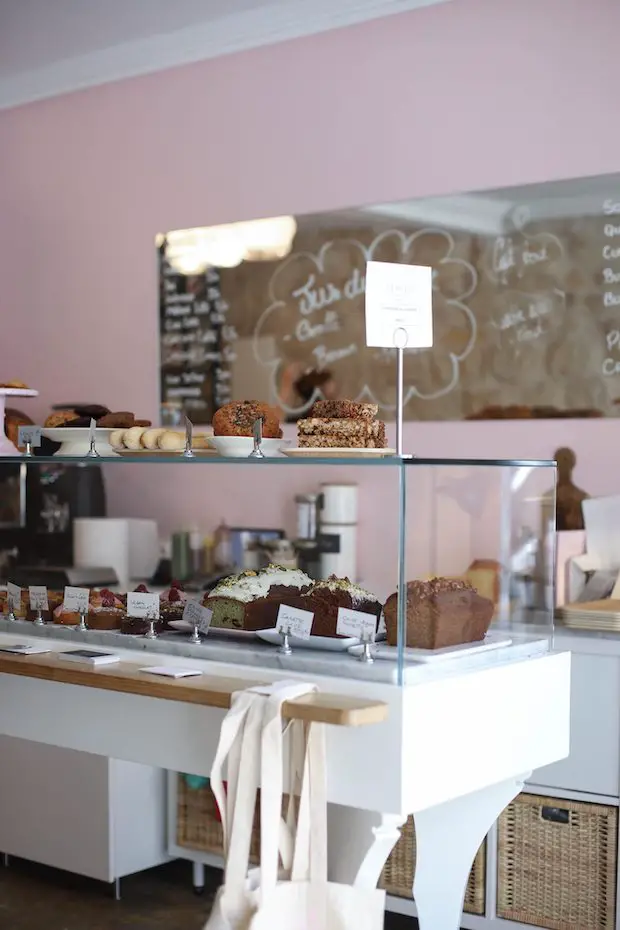 15 rue Basfroi 75011
69 rue de Grenelle 75007 Paris 
Open for lunch and dinner, NoGlu proposes you a 100% gluten-free restaurant menu since 2012.
Everything is fresh and home-made, refined dishes, revisited burger and lasagna.
A take-away store is at your disposal in front of the restaurant.
Starter: 8€-10€
Main course: 18€-25€
Website: https://www.noglu.fr/en/

Advice, best plans, great places; I will help you in your search for trips, activities, hotels and restaurants. Whether it's for a walk, a weekend, an afternoon or merely to find a trendy place to eat, I can give you all the pointers you need for your endeavor. Just follow the guide!