Paris is a city whose many faces fascinate and inspire people. It's not surprising that so many authors, whether French or not, were inspired by Paris to write their novels. I will show you my list of novels set in Paris.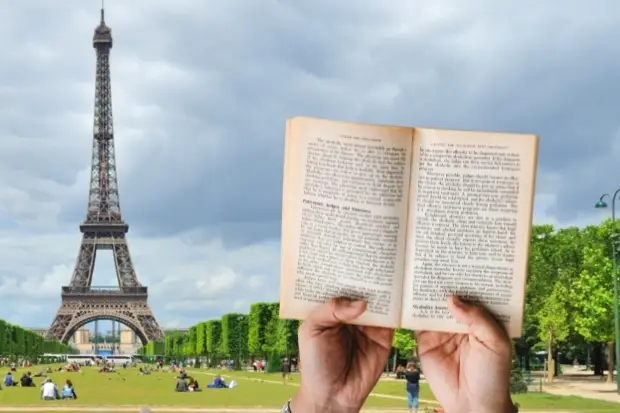 The Hunchback of Notre-Dame – Victor Hugo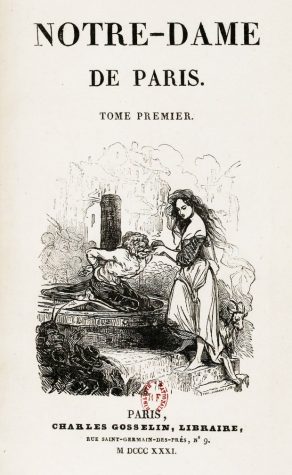 Genre: drama
The Hunchback of Notre-Dame is a French literary classic.
It tells the story of Esmeralda, a sixteen years old gypsy girl, praised for her beauty.
She dances everyday in front of Notre-Dame, Paris' cathedral.
Three men are under her charms. Claude Frollo, the archdeacon, who will stop at nothing to have her, Quasimodo, the hunchback who rings the bells at Notre-Dame but who knows how hideous he is, and Phoebus, the soldier Esmeralda loves but who just wants to have a one-night stand with her.
The drama unfolds around the cathedral and the novel shows us Paris as it was in 1482.
The Ladies' Paradise – Emile Zola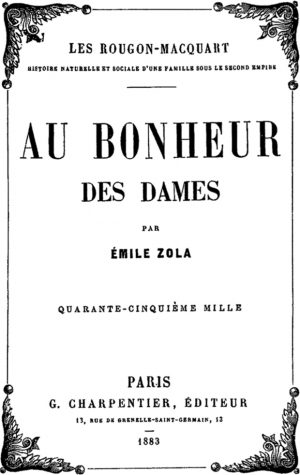 Genre: naturalist
The Ladies' Paradise is a literary classic about Denise Baudu, a young woman from Normandy who takes care of her brothers because their parents have died.
She moves to Paris where her uncle lives and owns a store. She hopes to work for him. Unfortunately, his store is having difficulties because of the new department store, the Ladies' Paradise.
Through Denise's story, the author is also telling the story of the department stores in Paris.
In this novel, we get to see Paris at the time of the Second Empire (1852-1870), when the progress of capitalism is threatening the future of smaller stores.
A Moveable Feast – Ernest Hemingway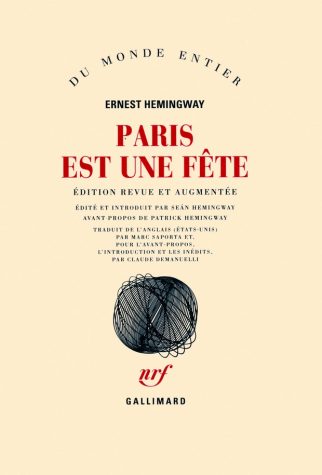 Genre: autobiography
In this novel published posthumously, Hemingway tells us what he lived through in Paris in the 1920s.
He also speaks of his encounters with some famous authors such as Ezra Pound, the Fitzgeralds and Blaise Cendrars.
It's also a way to describe Paris, a city Hemingway loved and where he often went back to.
Many of the places he describes in the novel still exist nowadays.
The Elegance of the Hedgehog – Muriel Barbery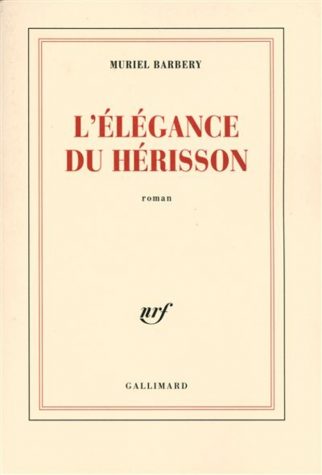 Genre: realism
Renée Michel is a fifty-four years old concierge who works in a Parisian residential building that houses eight luxurious apartments.
The tenants all see her as an uneducated person, but she is a very smart woman who reads great literature and likes philosophy.
Palome, a twelve year old girl, lives in this building. She is a disillusioned girl who hates adults and their vain lifestyle.
She doesn't want to become like them. That is why she decided that, on her thirteenth birthday, she will end her life.
Suite Française – Irène Némirovsky
Genre: realism
Suite Française is a novel separated into two volumes: "Tempête en Juin" and "Dolce".
It is set during World War II and is about the consequences on the daily life of French people.
The first volume is set in 1940, after Paris' bombardment and tells us the story of several families fleeing Paris.
The second volume tells us the story of three families, more or less related to the families of the first volume, during the German Occupation.
Irène Némirovsky wanted to write three other volumes, but she was deported to Auschwitz and was killed there two months later.
The events she described in her novels were inspired by what she witnessed at her time.
The Mysteries of Paris – Eugène Sue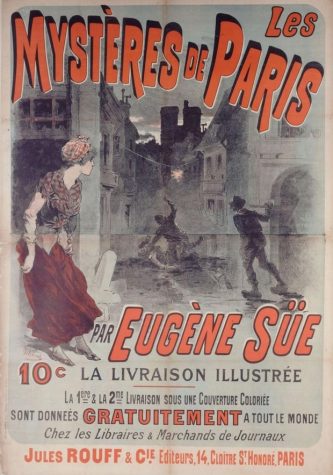 Genre: serial novel
In Paris, in the 19th century, Rodolphe, a mysterious man, helps out poor people and even criminals.
At the beginning of the novel, we don't know anything about him.
He gives a chance to people who have a good heart, helping them get a better life, and punishes the ones who deserve it.
This is the first French serial novel and it was a big success at the time. It is now a pillar of popular literature.
Zazie in the Metro – Raymond Queneau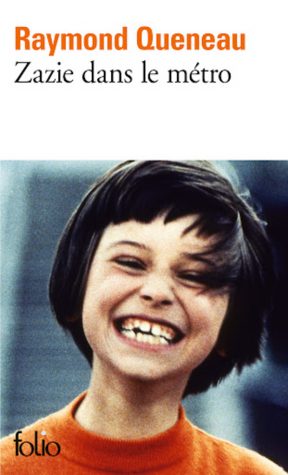 Genre: initiatory
Zazie is an eleven-year-old girl who spends a few days with her uncle in Paris.
She is obsessed with the idea of riding the metro (subway).
When she arrives in Paris, her uncle has some bad news for her: there is a strike and therefore, no metro.
Zazie will go on surreal adventures throughout the city but her main goal is still the same: she wants to ride the metro.
Father Goriot – Honoré de Balzac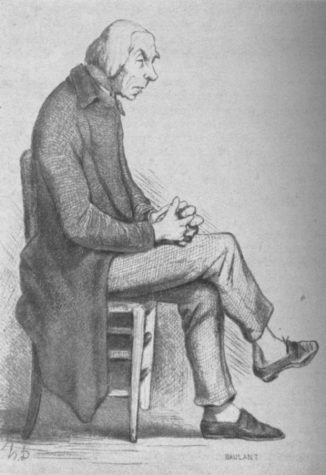 Genre: realism
Eugène de Rastignac is a young ambitious man who came to Paris in order to live there.
He moves into Maison Vauquer, a guesthouse where he meets Father Goriot.
Father Goriot is an old man who spent all his money on his daughters who despise and manipulate him.
Rastignac is helped by viscountess de Beauséant, his cousin, who gives him advice on how to make it in Paris.
This novel is part of his series "La Comédie Humaine".
Bel-Ami – Guy de Maupassant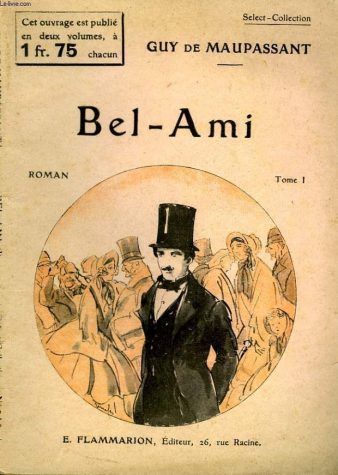 Genre: realism
George Duroy is an ambitious former French soldier who wants to rise the social ladder of Paris.
He is ready to manipulate and to use his charms to get whatever he wants.
He manages to become a journalist, but it's mostly through his relationships with women of the high society that George Duroy slowly reaches his goal.
The Phantom of the Opera – Gaston Leroux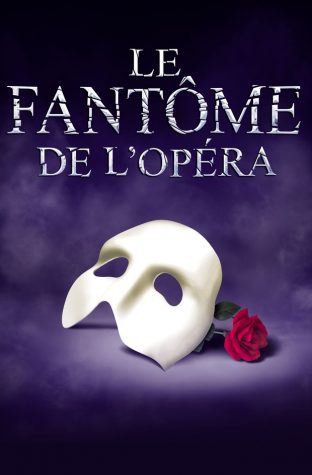 Genre: mystery
A tragic incident happened at the Paris Opera: a chandelier fell during a show and an employee was found dead.
A phantom now haunts the opera and terrifies everyone.
The phantom falls in love with Christine, a singer and he pretends to be the angel of music to help her become a better singer.
One day, he decides to kidnap her and to keep her for himself.
Viscount Raoul de Chagny, who is also in love with Christine, goes after them.
1991 – Franck Thilliez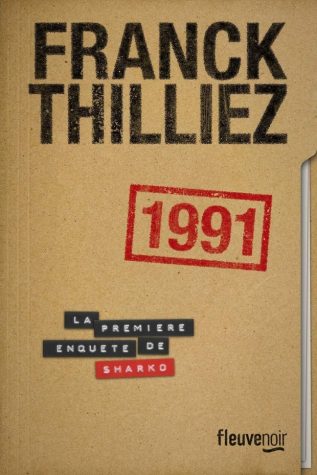 Genre: thriller
In December 1991, detective Franck Sharko is still a rookie.
He works on the case of the disappearance of three young women whose bodies were found in a parking lot.
This case seems impossible to solve until a man brings him his first real clue.
It's a photo of a woman, tied to a bed, with a hidden face.
At the back of it, an address is written.
The Invention of Hugo Cabret – Brian Selznick
Genre: children's literature
In the 1930s, in Paris, Hugo Cabret is a twelve-year-old child whose father just died.
He lived with his uncle, an alcoholic man, who then abandoned him.
Hugo lives in a train station where he repairs the clock.
He has to steal his food, but also some material to fix the automaton his father was working on before he died.
He is certain that a message is hidden in the automaton and he must find the key to open it.
L'atelier des poisons – Sylvie Gibert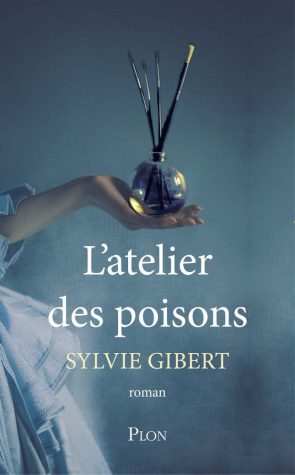 Genre: mystery
The story is set in Paris, in 1880. Zélie Murineau is a young and talented painter.
She is enrolled in the Julian Academy, the first painting school to be opened to women.
Life there is difficult and so are the lessons.
But Zélie is a strong woman. One day, Alexandre Arbourg, a policeman, asks her to paint a portrait of his goddaughter.
Arbourg wants more than just a painting, he needs Zélie to spy his family for him.
An apartment in Paris – Guillaume Musso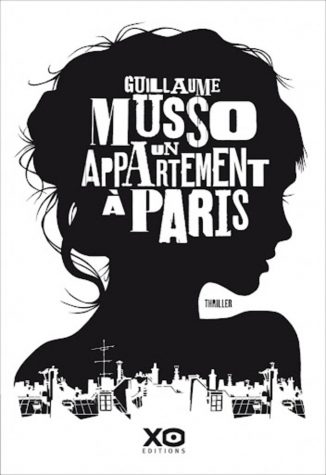 Genre: thriller
Madeline is an English police officer who decided to rent Sean Lorenz's workshop in Paris in order to spend her vacation.
After a misunderstanding, she ends up sharing the workshop with Gaspard, an American writer.
Together they decide to look for Lorenz's missing paintings.
The artist died after his son was murdered and no one knows what happened to the paintings.
They will have to go through a tough investigation if they want to find the paintings.
Cité 19 – Stéphane Michaka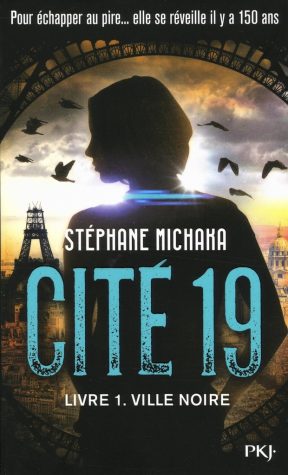 Genre: fantasy
Paris, 2013.
Faustine is a young girl whose father works at the Orsay museum.
One day, the police came and told her that her father died after he fell from the Saint-Jacques Tower.
When she has to identify the body, Faustine can't: it's not her father and she is certain of it.
She decides to go look for him and ends up going back to the 19th century where someone is after her.
Belle Epoque – Elizabeth Ross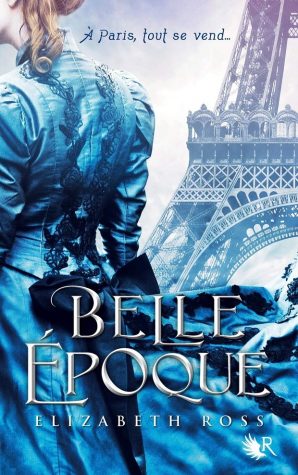 Genre: historical fiction
The story is set in 1889. Maude Pichon is only sixteen years old when she runs away from an arranged wedding.
She goes to Paris where the universal exhibition is about to take place.
She ends up alone and without any money.
She then desperately needs to find a job at all costs.
The Durandeau agency is looking for young girls to do a particular job.
Maude becomes a "faire-valoir", someone who helps another person look prettier by being less pretty.
She is then hired by the countess Dubern for her daughter who has no idea what Maude's job really is.
Anna and the French-Kiss – Stéphanie Perkins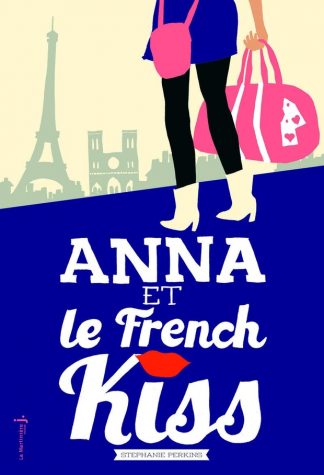 Genre: romance
Anna is an American teenager who is sent to Paris for her senior year of high school.
At first, she doesn't like the idea and is quickly homesick, but she falls in love with Etienne, a handsome boy at her school.
Unfortunately, Etienne already has a girlfriend.
That doesn't stop Anna from hoping something could happen.
After all, she is in Paris, the most romantic place in the world. Anything can happen.
La sorcière de la rue Mouffetard et autres contes de la rue Broca – Pierre Gripari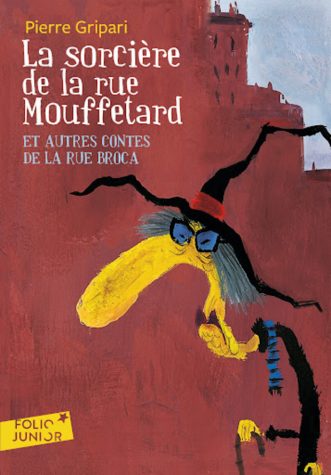 Genre: children's literature
The "contes de la rue Broca" (tales of Broca street) are fairy tales set in Paris.
Witches, giants, magical dolls, you can find all sorts of creatures on rue Broca.
This collection of short stories is a children's literature classic that most children study at school.

I aim to share my tips and recommendations for the beautiful country of France. My goal is to help you plan your next adventure, whether it's a weekend getaway or a once-in-a-lifetime trip. From finding the best hotels and restaurants, to discovering unique activities and sights, I've got you covered!