You are on vacation in Paris and you're planning to visit the capital, but you don't feel like taking public transportation? Why not rent a scooter to wander the streets and visit Paris at your own pace? We will tell you all about the advantages and disadvantages of renting a scooter in the capital.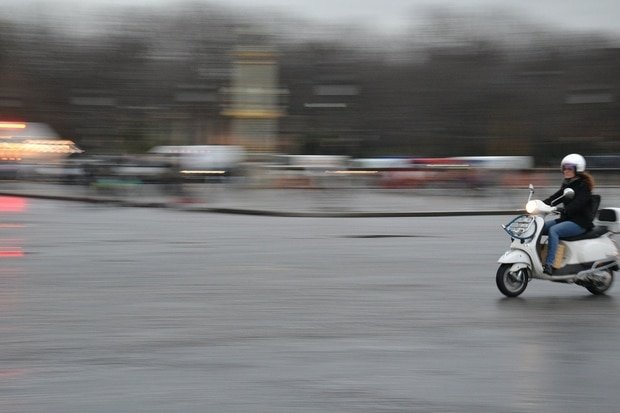 Advantages
Renting a scooter to visit Paris offers many benefits, whether you rent a self-service scooter in the street or one through a specialized service provider.
1/ Get around easily
First of all, having your own vehicle to move around the capital allows you to avoid public transportation which, although they can be very convenient for getting around in all of Paris and its surroundings, are sometimes crowded, especially at peak times.
Moreover, driving a scooter will allow you to avoid Parisian traffic jams as much as possible, while taking advantage of the view that the capital offers which you would not be able to admire in metro for example.
2/ Prices
Depending on the time you're planning to spend in the capital and the trips you organized, renting a scooter can be beneficial in terms of price.
For example, if you're only staying in Paris for one day, it may be cheaper to rent a self-service scooter than to buy transportation tickets to get around.
You will find at the end of this article our price comparison between the different types of scooters.
Note: self-service shared scooter rentals such as Cityscoot and Troopy have the advantage of not requiring a deposit, unlike traditional rental companies. The deposit is usually around 500 euros and can be up to €1,500.
3/ The equipment is provided
You won't have to worry about finding a helmet in a lot of shops, as helmets are often provided by the renters.
With some renters, you will even have access to gloves and other protections, while others may send you to their partner stores which will give you access to discounts.
If you require an extra helmet for two-seater scooters, most rental companies will provide it for an additional charge.
4/ No need for vehicle insurance
The scooters available for rent are fully insured, as are you for as long as you use them. So you won't have to worry about taking out insurance for your rental.
Disadvantages
1/ Park
One of the biggest drawbacks of this means of transportation will be finding a place to park. Since traffic in Paris is heavy and parking is very limited, you may have difficulty finding a place for motorized vehicles in some neighborhoods.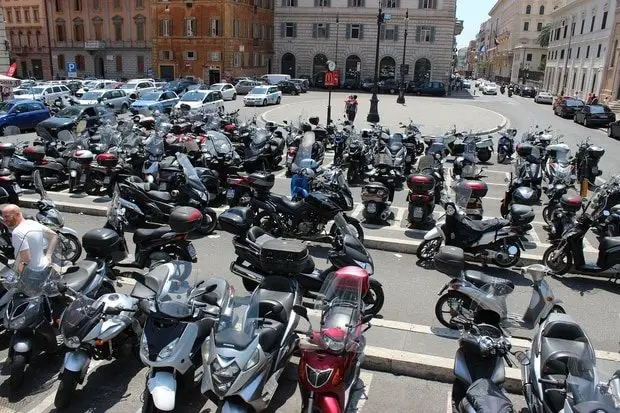 2/ The Parisians' "wild" driving
Driving in Paris is known to be "challenging". Due to a very large influx of vehicles, many 2-wheelers race in all directions and slalom between cars.
We, therefore, recommend that you stay very careful and alert at all times: a car, a pedestrian or a scooter can appear at any time anywhere.
We also advise you to avoid the beltway due to very high traffic, especially during rush hours.
3/ Not ideal in rainy weather
In bad weather, it is essential to slow down and pay attention to each of your maneuvers. Roadways are particularly slippery and visibility is reduced. In addition, traffic is generally heavier on these rainy days..
Beware of braking: sudden braking will cause you to slip and possibly fall. If the pavement is wet, be careful to never use the brakes from the handlebars, especially if they aren't lined with the road.
We also recommend avoiding slippery obstacles on the ground, especially white stripes and dead leaves.
If you drive during winter, think of covering yourself up well as the fresh air can be biting.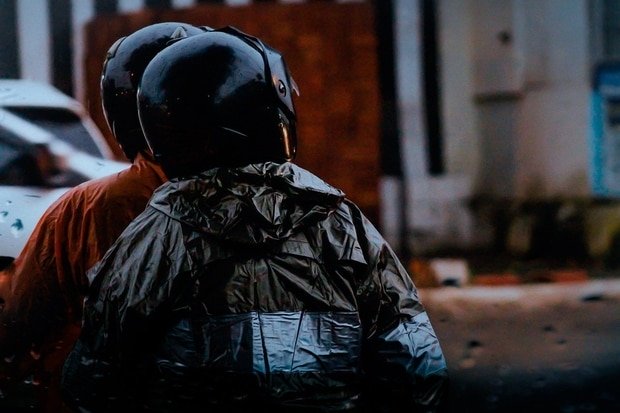 Is there any driving license requirement?
The last hurdle is having the right driving license for the type of scooter you want to use.
To drive a scooter from 50cc to 125cc, you will need a B or A1 driving license.
To drive a scooter larger than 125cc, you will need an A or A2 driving license.
To drive a 3-wheeled scooter, you will need to be at least 21 years old and in possession of a B driving license.
What about the tourists?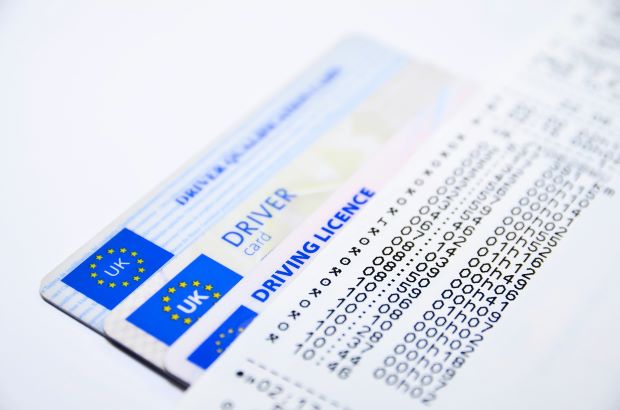 You're coming to visit Paris but you don't have a French driving license? Don't panic, it's totally possible for you to rent a scooter and move around the capital under some conditions.
If you are a European citizen, all you need is a valid European Union driving license of one of these types: A, A1, A2, B or BSR (now the AM license or CBT in the UK).
For non-European foreigners, if you are staying in France for a short period of time (for example, vacations), you can absolutely rent a scooter (except for self-service scooters) and travel with your non-European driving license.
Note that it must be valid, written in French or combined with an official translation or with an international driving license.
Comparison
Deciding on which scooter to rent in Paris can be challenging, especially given the number of offers, whether it's a self-service vehicle or a rental through a company. Here is a comparative table of market choices to help you.
Self-service scooter rentals
| | |
| --- | --- |
| | Price per minute |
| Cityscoot (electric self-service scooter) | €0.34 |
| Troopy (3-wheeled self-service scooter) | €0.33 |
Cityscoot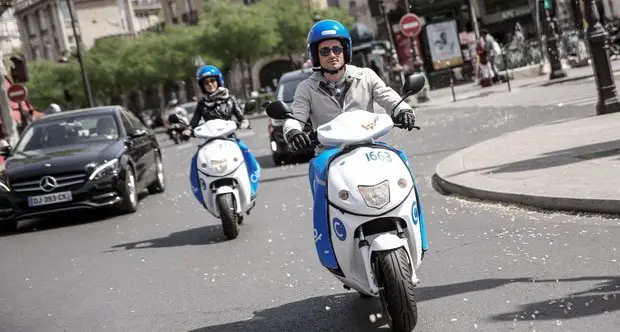 Having been active in the capital for several years, the company Cityscoot, currently the only one on the Parisian market to offer this type of scooter, rents electric scooters in self-service throughout Paris.
To find and reserve your electric scooter, simply download the Cityscoot application. Once opened, you will be able to select the scooter of your choice among all the green dots on the map which represent the available scooters. You will then have 10 minutes to reach it and unlock it thanks to a code you will have received.
No need for a subscription or contract, you will only have to pay for the minutes you used during your rental.
For more information, go visit the Cityscoot website.
Troopy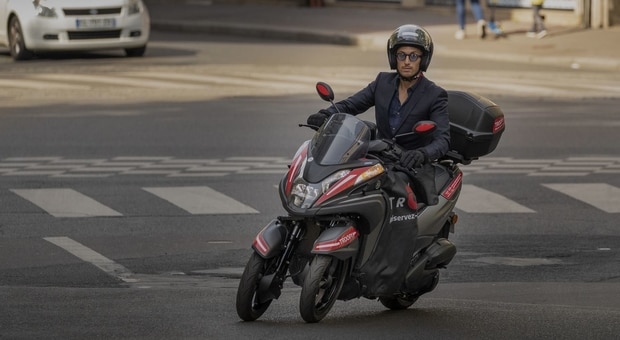 Troopy is a self-service 3-wheel scooter rental company in Paris which offers you the possibility to move around Paris and the Ile-de-France region. This scooter also allows you to drive with a passenger. Just like Cityscoot scooters, Troopy self-service scooters work with an application.
To use a Troopy scooter, there is no need for a subscription or contract. You will only have to pay for the minutes you used during your rental.
The rental costs €0.33 per minute while driving and €0.10 per minute if you stop for a break.
For more information, go on the Troopy website.
Classic scooter rentals
| | | |
| --- | --- | --- |
| | Daily price | Weekly price |
| 50cc scooter (100km included) | from €35 | from €25.71 per day so €179.97 |
| 125cc scooter (100km included) | from €45 | from €37.86 per day so €265.02 |
Note: Rental prices always start on a daily basis, it is not possible to rent by the hour or half-day.
Here are some recommended scooter rental addresses:
Club Scooter
Scooter rentals starting from €35 per day with 100km included.
Addresses:
47 rue Gutenberg, 75015 Paris
32 Boulevard Diderot, 75012 Paris
Website: https://www.club-scooter-location.com/en/
Cooltra
Scooter rentals starting from €45 per day with unlimited kilometers.
Address: 11 Place des 5 martyrs du Lycée Buffon, 75014 Paris
Website: https://www.cooltra.com/en/location-scooter-paris/
Rent a motorcycle
Scooter rentals starting from €9.99 per day with 30km included.
Address: 217 rue de Bercy, 75012 Paris
Website (in French): https://louerunemoto.fr/location-scooters-et-motos-paris
Bikeloc
Rentals starting from €22 per day.
Address: 4 Boulevard de la Bastille, 75012 Paris
Website (in French): https://bikeloc.fr/

I aim to share my tips and recommendations for the beautiful country of France. My goal is to help you plan your next adventure, whether it's a weekend getaway or a once-in-a-lifetime trip. From finding the best hotels and restaurants, to discovering unique activities and sights, I've got you covered!