So, you're searching for places in Paris where you can find gifts that are original, creative, uncommon, and (why not?) that are fair-trade. Here's our list of the best ideas for you.
Quirky & original stores in Paris
Adeline Klam
54 Bd Richard-Lenoir, 75011 Paris
 

Ver essa foto no Instagram

 
Have you ever considered going to a Japanese stationery store to get the items you need to create your very own personalized gifts?
You'll find an entire world in this cute little store in Paris' 11th district, just facing the Boulevard Richard-Lenoir.
They've got everything there: scrapbook paper, stamps, figures, origami, notebooks, photo albums, a great selection of tissues, and kits.
Basically, materials you can use in all arts related to paper, with a particular traditional Japanese touch, or simply that breathes color, sweetness, creativity, nostalgia.
It is the perfect idea to find original materials and create unique art.
Website: https://adelineklam.com/ (Site in French)
IG: @adelineklam
L'Écritoire Paris
61 rue Saint-Martin, 75004 Paris
 

Ver essa foto no Instagram

 
Is the person you're thinking of passionate about writing? Do they become excited just by imagining the smell of the pages in a book or writing down their latest inspiration with ink on paper?
Caution: for all lovers of writing, this is a place of intense temptation where you might not even be able to decide what to get!
Cards, writing notebooks, pens, ink, feathers (a truly incredible selection) and even seals and sealing wax.
In a word, once you walk in, you will feel like writing.
Website: https://www.lecritoireparis.com/en/
Magna Carta
101 rue du Bac, 75007 Paris
 

Ver essa foto no Instagram

 
A nice little gift store that offers you a great set of options: leather goods, trendy jewelry, toys, accessories, bags, stuffed animals, decoration items and much more.
Their products are, for the most part, either original or hard to find in others places (and believe us, you don't want to be walking around in Paris looking for stores at random). The most special thing about this store: their little animals made of papier maché, which are just adorable!
Website: https://www.magna-carta.fr/
IG: @magnacartaboutique
Le monde de l'observation
33 rue de Rivoli, 75004 Paris
 

Ver essa foto no Instagram

 
This is a precious finding for those who have a passion for or are just curious about anything related to astronomy, space or vintage tools.
Globes of all kinds, compasses, magnifying glasses, telescopes, hourglasses, theme games and astronomical models in miniature.
It's an entire world for science enthusiasts, for those looking for gadgets with a steampunk look or simply for anyone who likes cool stuff.
Website: https://www.maison-astronomie.com/ (Site in French)
The Wizard's Shop
130 rue de Turenne, 75003 Paris
 

Ver essa foto no Instagram

 
For anyone who's crazy about anything related to the magic world of Harry Potter, this is paradise.
Here, you'll find Mr. Ollivander's magic wands, action figures, bookmarks, and much more.
From classic items seen in Hogwarts to items related to the Dark Arts, and even wizard robes, they have an almost unlimited list of themed goods and replicas.
This is the ideal store for Potterheads.
Website: https://the-wizards-shop.com/en/
Le Télescope
37 Bd Beaumarchais, 75003 Paris
This is THE store for anyone who's looking to buy anything related to lenses: telescopes, mounts, optical tubes, binoculars, spotting scopes, microscopes, camera lenses, tripods, monoculars.
In short, everything is about watching, observing and taking photos. They have pretty much all you need to observe anything you want – the sky, nature, and the tiny world that resides in the quantum realm (well, maybe not that tiny).
And no need to be a specialist: even beginners will be met with very good and adequate advice.
Website: https://www.letelescope-paris.com (Site in French)
L'Indien Boutique
30 rue Keller, 75011 Paris
 

Ver essa foto no Instagram

 
Are you looking for items and clothes with a little "alternative" look to them?
This store has quite a few styles for men and women: geek, gothic, kawaii, metal, punk, military, occult, street, as well as accessories like bracelets, bandanas, scarves, hats, goggles and even temporary tattoos.
They've got everything necessary for anyone who wants to change their style a little – or maybe even set up a costume.
Website: https://www.indienboutique.fr/ (Site in French)
À La Pipe du Nord
21 Bd de Magenta, 75010 Paris
 

Ver essa foto no Instagram

 
Have you ever imagined entering a store specialized in pipes?
Well, the first thing that comes to mind is a Sherlock Holmes story or some distant time well in the past with an almost cinematic air to it. As we can imagine, this little object has an entire art behind it.
Here, beginners will find instructions, explanations and expertise that will answer each question that might come to mind.
Accessible to all budgets and to anyone who's curious about this charming object, they also provide a more stylish and eco-friendly option for the villain known as 'cigarette'.
They also have some fancy lighters, tobacco pouches, ashtrays, cigarette holders, thematic tobacco jars and much more.
Website: https://alapipedunord.com/ (Site in French)
La Ferme Tropicale
54 rue Jenner, 75013 Paris
 

Ver essa foto no Instagram

 
You're looking for an original idea for a gift. So, if you really want something, let's say, more 'radical', we might ask: what if it was alive?
This place specializes in reptiles and has lizards, turtles, snakes, salamanders, iguanas, spiders, and much more.
Of course, the staff will promptly give you proper advice on how to take care of your new friend.
And for those of you who might be thinking this is only for rich people, they have options for all kinds of budgets.
Website: https://www.lafermetropicale.com/ (Site in French)
Éthi'Kdo
Chez Plateau Urbain, 11 Imp. Reille, 75014 Paris
 

Ver essa foto no Instagram

 
Well, if you've come across this list, you might also be searching for something more interesting in terms of ethical, fair, local and eco-friendly. Not really sure what to get?
Or maybe you even want something that is super personal and seems to have his/her name written on it, and is so hard to find in a list like this one?
We give you an option that is both convenient and never disappoints: Éthi'Kdo, a store with an original concept.
They have their own gift card that combined hundreds of brands committed to fair trade.
It will give the person receiving it the freedom to choose from many options, from fashion items to cosmetics, multimedia and household appliances to toys, delicacies and cultural products.
Website: https://www.ethikdo.co/ (Site in French)
Le Chat d'Oc
38 rue Dunois, 75013 Paris
 

Ver essa foto no Instagram

 
Well, since we've already started talking about live gifts… we might as well continue. This one is for cat lovers.
Why not do a double good deed and also provide shelter for a feline in need? Of course, provided that the person you're thinking of is a cat lover.
Le Chat d'Oc takes care of abandoned cats and those born in the street and tries to give them a new life (of course, after socializing them and having them sterilized).
Make an appointment at their address (Paris 13th district) to find out more.
Website: https://lechatdoc.fr/ (Site in French)
L'Appartement Français
27 rue du Bourg Tibourg, 75004 Paris
 

Ver essa foto no Instagram

 
Finally, if you're looking for clothes as a gift and you have some preference for original French creations, don't miss out on this unique boutique that takes 'Made in France' seriously to the core.
They have a bit of everything, both for men and for women.
You'll always be met with a very professional service, both in their physical store and online.
There's even a section called "ideas for gifts" on their page.
Website: https://www.lappartementfrancais.fr/
Unique and original workshops in Paris to gift
Beautiful make-up by a professional make-up artist
71 Rue Galande, 75005 Paris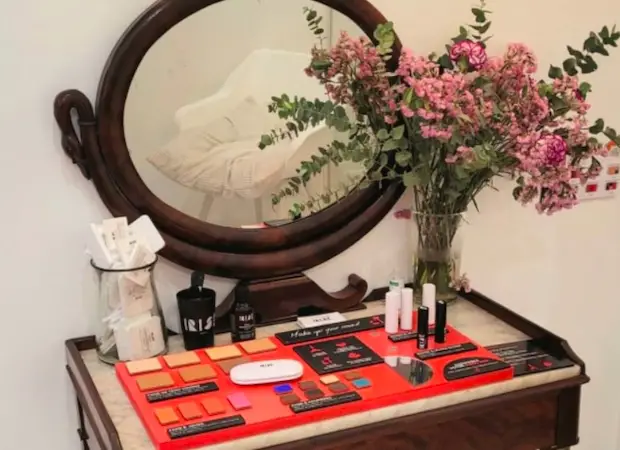 Give yourself a beauty bubble with this makeup workshop.
The objective of the workshop? To be pampered by a professional makeup artist who will take care of you during a 30-minute session.
She will enhance your look with 100% Made in France products.
Whether it is for a party, a special occasion or simply to please yourself, this activity will be ideal for a gift.
Time: 30min
Price: €30
Informations and booking (Website in French)
Beard Trimming & Care Experience at a Barber Shop
21 rue des Gravilliers, 75003 Paris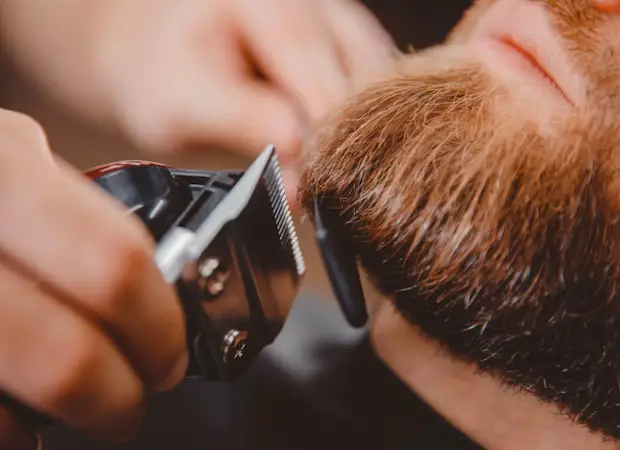 Since women are not the only ones to have the right to their own moment, here is a beauty workshop reserved only for men.
In the heart of Paris, Marine welcomes you in her flamboyant barber shop for a full experience.
On the program:
diagnosis (morphology and hairiness)
maintenance advice
1 relaxing beard cut (shampoo and hot towels)
1 beard treatment (to nourish it and make it as soft as cotton candy)
1 cranial relaxation
Time: 45min
Price: €50 (beard trimming) €85 (full formula)
Informations and booking (Website in French)
Sculpture and Modeling Workshop
16 rue Etienne Marcel 75002 Paris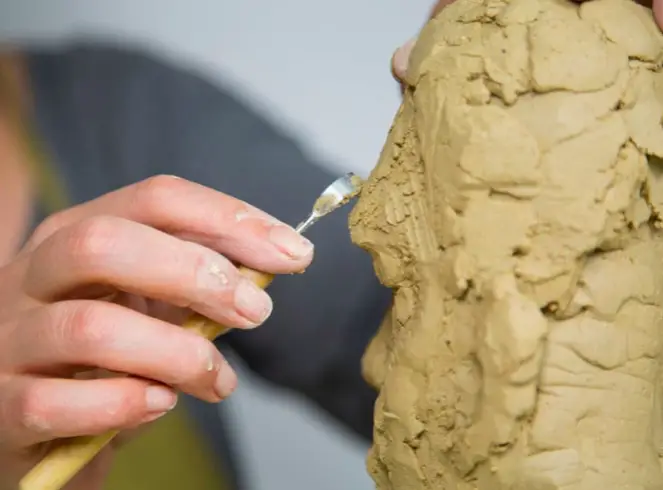 For art lovers, this experience will be an opportunity to bring out the artist in you.
Open to all levels, this 2h30 workshop will teach you the basics of sculpture.
It will be divided into two parts:
The theory
The practice in a second time
All of this will be done through very playful activities concerning Egypt, Ancient Greece, the Middle Ages.
Time: 2h30
Price: €74
Informations and booking (Website in French)
Number Cake Workshop
60 rue de Cléry, 75002 Paris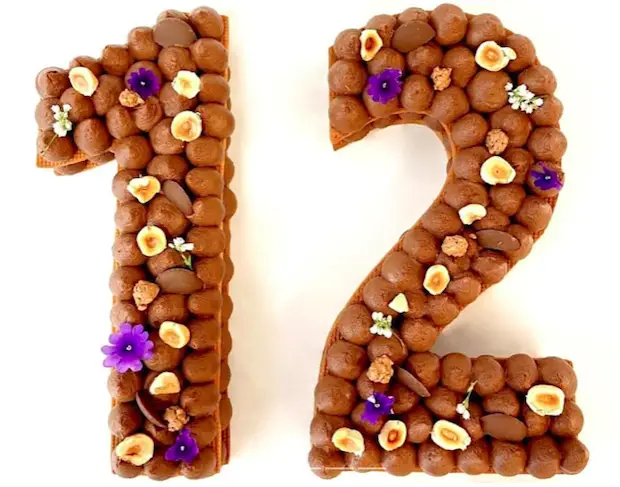 What could be more trendy than a Number Cake at a birthday party?
In this workshop you will learn from the chefs how to make these colorful and decorated cakes.
From sponge cake to icing, these beautiful pastry jewels will hold no secrets for you.
The bonus: you will leave with your super cake under your arm.
Time: 2h
Price: €79
Informations and booking (Website in French)
Tufting Carpet Workshop
The workshop is located 5 minutes walk from the Château d'Eau metro station.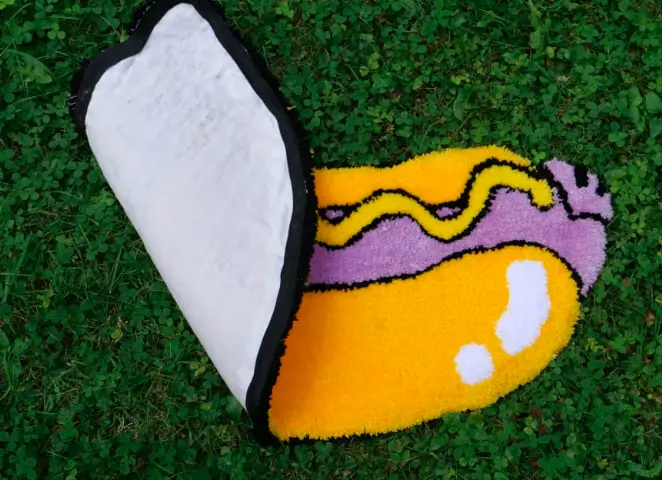 A decorative object that has been invading the web for some time: the tufted carpet has become THE thing to have at home.
During this exclusive activity in Paris you will be able to make a unique and original carpet.
Your guide,Naïm, will simply take care of the finishing touches (glue and shearing). It will then be sent directly to your home as soon as it is ready.
Time: 4h
Price: From €250
Informations and booking (Website in French)
Vegan pastry workshop "Cupcakes & cakes"
60 rue de Cléry 75002 Paris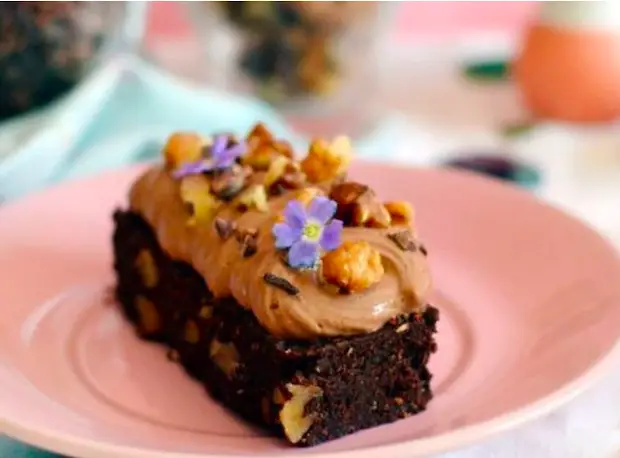 Vegan friends, here is a workshop that will delight you
In 2 hours, you will learn the basics of vegan pastry making: an ultra soft cake base and a smooth cream.
You will discover the unstoppable techniques of vegan cooking and its particularities and will make a cake base accompanied by its whipped cream.
A box is given to you at the end of the workshop so that you can leave with your pastries to treat your loved ones.
The big plus: if you are air-headed, the workshop will send you a summary of the recipe by email so that you can make it again at home.
Time: 2h
Price: €80
Informations and booking (Website in French)
Ceramic Painting Workshop
 6 rue Saint-Bernard, 75011 Paris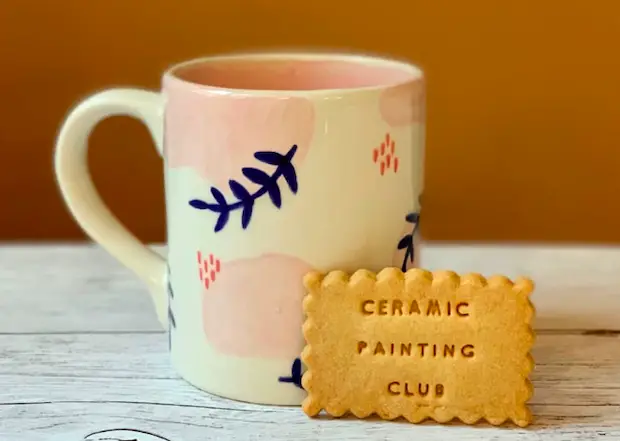 Learn different painting techniques on ceramics during a friendly and artistic workshop.
On the menu, two formulas:
Ceramic painting snack formula: L'Atelier Geneviève where you can paint a ceramic mug, bowl or plate, a drink and a piece of cake. All materials and paints will be available at the workshop. There is no time limit!
Ceramic painting aperitif: you will be able to paint on ceramics in the heart of L'Atelier Geneviève. Take advantage of this warm moment to enjoy a glass of wine and an aperitif board!
Beware: count at least 24 hours of firing and glazing after your workshop (you should be able to come and pick it up the following days).
Time: 1h30
Price: From €35
Informations and booking (Website in French)
Ikebana moribana workshop
Paris, Sorbonne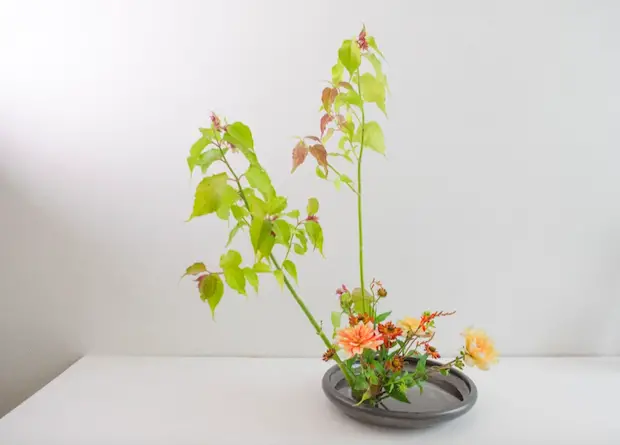 For the greenery addicts, this activity is a must
Moribana ikebana is a Japanese flower arrangement that is made on a kenzan (a kind of plate).
It is a support with many spikes in which flowers are inserted and it allows them to reproduce the way aquatic plants grow in a natural environment.
A vase and a kenzan will be provided by Rika and you will leave with your flowers at the end of the session.
Time: 2h
Price: €80
Informations and booking (Website in French)
4-handed pottery
5 minutes à pied de la station République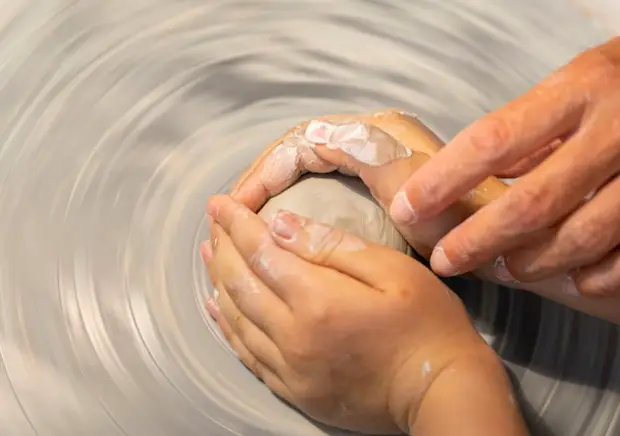 Gentlemen, it's time to please your better half by remaking the famous scene from the movie Ghost.
During this activity Chloe, will explain the first steps of the lathe, you will learn to master them and you will decide together which piece you will make.
Bowls, goblets, cups, bowls… your choice is here
Time: 2h
Price: €45
Informations and booking (Website in French)

I aim to share my tips and recommendations for the beautiful country of France. My goal is to help you plan your next adventure, whether it's a weekend getaway or a once-in-a-lifetime trip. From finding the best hotels and restaurants, to discovering unique activities and sights, I've got you covered!