Are you on the lookout for new pastry ideas? Are you curious about the French heritage? Here are some traditional French pastries and their origins.
From crunchy and melting tarts and to soft, rolled or chocolate-coated cakes, to beignets, here is a mini-tour of typical French pastries.
More than a national pride, it is an art form to be utterly enjoyed.
The Paris-Brest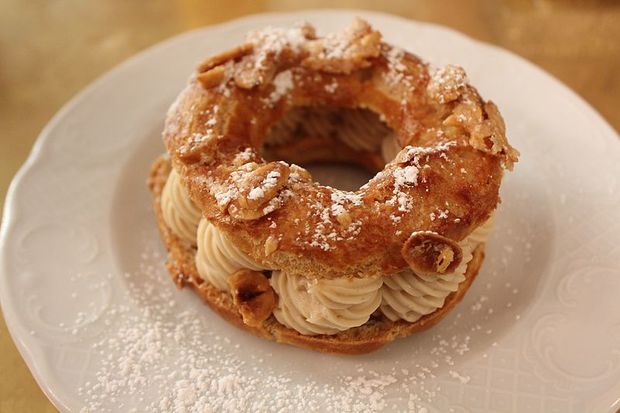 The Paris-Brest was invented near Paris in 1909 by pastry Chef Louis Durand to celebrate the Paris-Brest-Paris bike race.
It is a pastry with a rounded shape, imitating the wheel of a bicycle made of choux pastry filled with praline mousseline cream, sprinkled with a mixture of almond slivers, hazelnuts and powdered sugar.
You can also find declined versions of Paris-Brest with ice cream and whipped cream.
The Chouquettes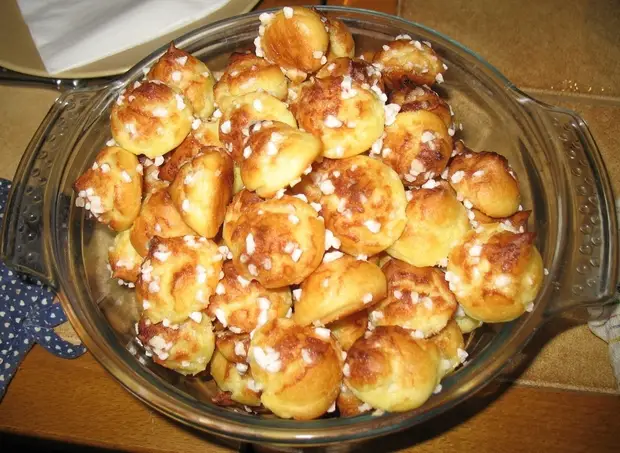 The chouquettes are nibbles of choux pastry, sprinkled with sugar crystals.
Poetically called "Pets de nonne" (Nun's farts) when they are baked in oil, they are an emblematic Parisian whose origin dates back to the 16th century when pastry chef Popelini, in the service of Catherine de Medici, invented a cake made of oven-dried dough, the "Popelin".
Our current chouquettes come to us from the innovation of Antonin Carème who revised the recipe of the oven-dried dough in the 18th century to create choux pastry.
Choux à la crème (Cream Puffs)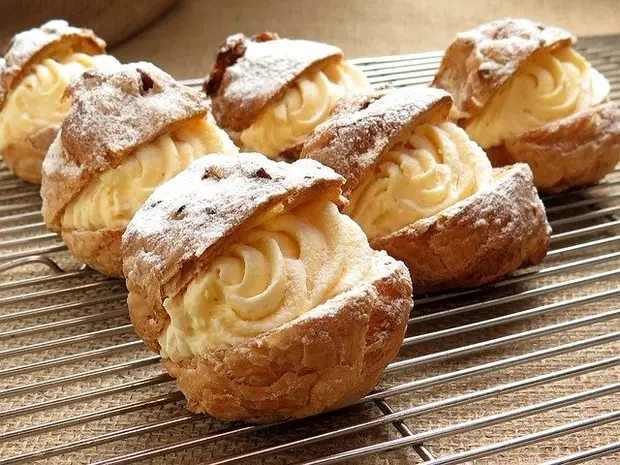 Cream puffs are a heavier version of the Chouquettes. Gluttony might be a sin, but these pastries filled with custard or whipped cream are exquisite and you won't be able to resist them!
The Éclair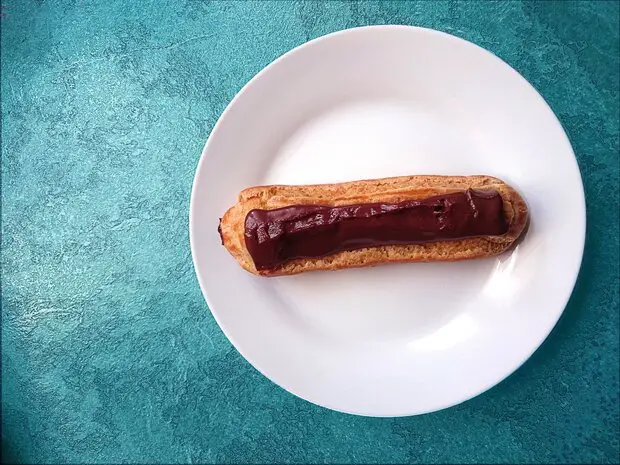 Formerly called "Petite Duchesse", this delicious cake is made of elongated choux pastry, filled with pastry cream, topped with chocolate or caramel icing.
With this dessert there is something for everyone: the éclair can be filled with vanilla, coffee, chocolate, fruit mousse, whipped cream… many other options are available as well.
The Millefeuille
While we don't know the true origin of this pastry, one thing is sure, its name comes from the superimposition of layers of flaky pastry.
Of course, it does not have a thousand layers of flaky pastry as its name suggests, but just three layers between which are two layers of pastry cream with coconut, praline, mocha, caramel, almond or vanilla.
A powdered sugar glaze garnishes the top of the preparation.
The Financier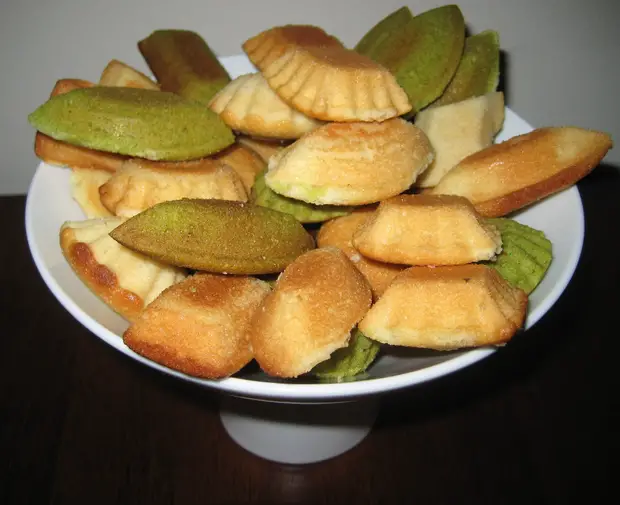 These small cakes were originally called "visitandines" and were prepared by the nuns of the visitation in a convent in Lorraine in the 17th century.
It is a Parisian pastry chef who revised the recipe in the 19th century. His store was located at the gates of the Stock Exchange in Paris and his main customers were "financiers" (traders), hence the name of this cake.
He quickly changed the appearance of the financiers to look like ingots as a nod to the customers who would eat his creation.
The Lemon Cream Pie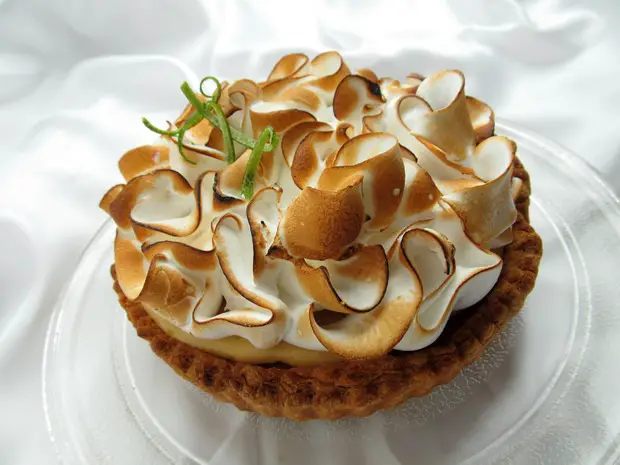 Imported from across the Atlantic to Europe, the lemon pie as we know it today was invented in 1806 by a Philadelphian pastry chef, Elizabeth Goodwell.
The meringue, on the other hand, comes from Switzerland, invented by a certain pastry chef named Gasperini from the French-speaking Swiss town of Meiringen, hence the name "meringue".
This tart is made of a mixture of eggs, sugar, lemon juice and lemon zest often called Lemon Curd.
It is covered with a golden-brown meringue to create the fabulous Lemon Cream Pie.
The Religieuse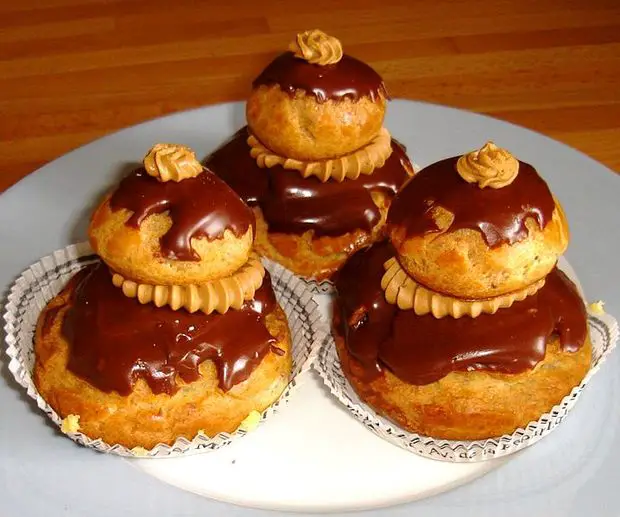 This pastry was first conceived around 1856 in the Frascati café in Paris.
The religieuse consists of a cream puff filled with pastry cream and covered with a coulis of the same flavor as said cream.
The first cream puff is topped by another identical but smaller cream puff and the two are fixed one on top of the other with buttercream.
Chocolate fondant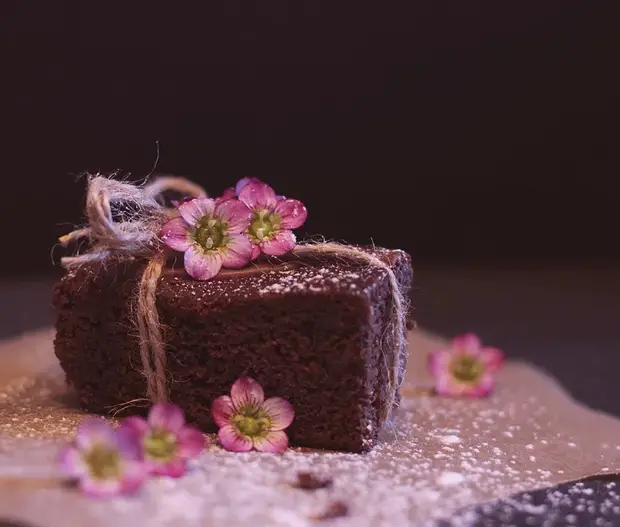 This chocolaty delicacy was invented by a French chef during his youth, Michel Bras; he was fascinated by chocolate.
It was during his studies abroad that he experimented with desserts and ended up creating a chocolate fondant: a melted chocolate "core" placed in a light chocolate cake.
The fondant has been derived in ways and is often referred to as "moelleux au chocolat", or "mi-cuit au chocolat". It is a dessert that explores the matter, use and depth of chocolate.
A very popular dessert in France.
Macaroons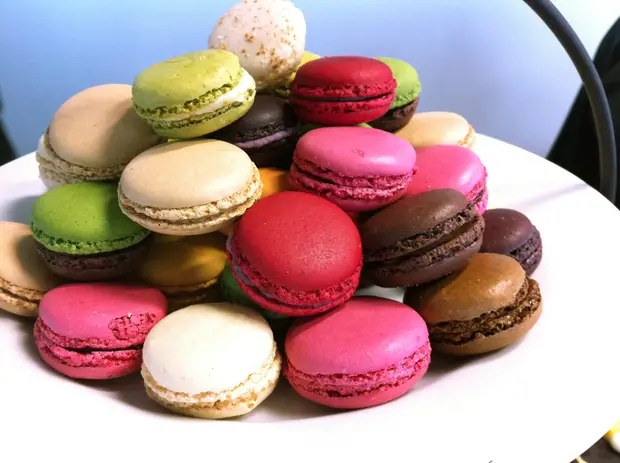 The macaroon has not always had the familiar appearance of a small cake made of almonds, sugar and crunchy egg whites on the outside and jam, cream or liqueur on the inside.
Originally, it was called "maccherone", a dessert that appeared in Italy in the Middle Ages and was imported by Catherine de Medici in Ardèche in 1581 for a nobleman's wedding.
It wasn't until the 1830s that Parisian pastry chefs revised the recipe to create the current macaroon, which is a worldwide delicacy.
Canelés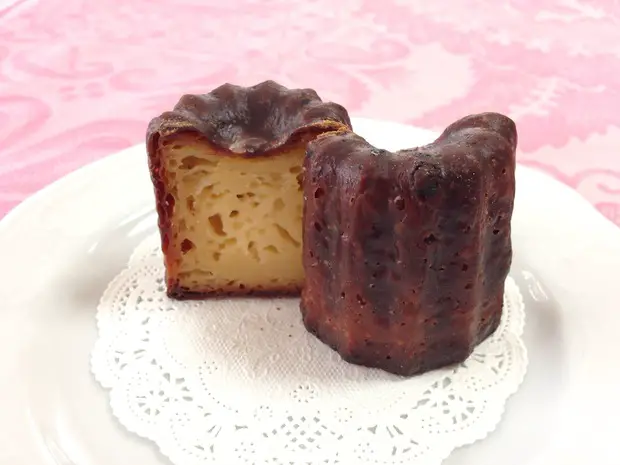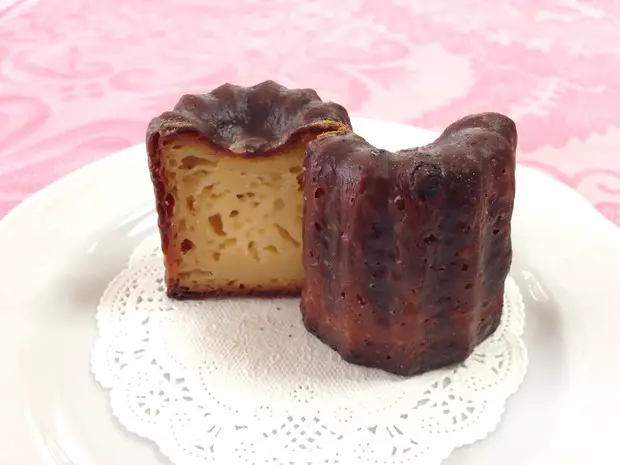 Another pastry made by nuns!
This time it comes from Gironde and its invention dates back to the 18th century.
The nuns used flour found in the holds of boats to make their little cakes.
They made their thin dough and fried it in lard, wrapped around a sugarcane rod.
A few decades later, this recipe was revived and renamed Millasson.
These pastries were baked in fluted bronze molds.
This delicacy was constantly improved to become a small cake with a rum and vanilla flavored pastry coated with a caramelized crust, an emblematic recipe of Bordeaux.
The Opera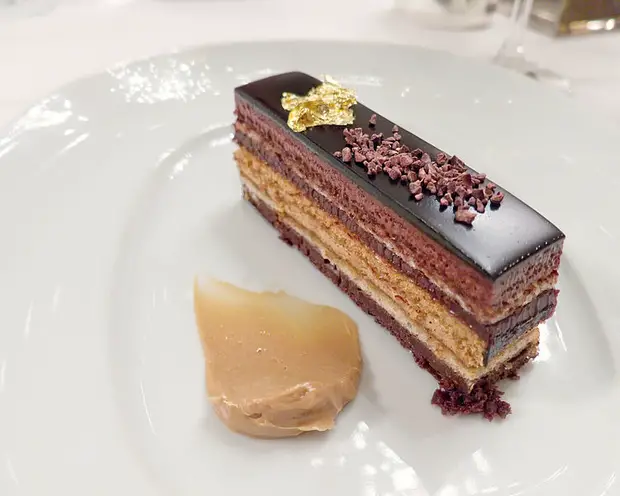 This pastry consists of 3 squares of almond sponge cake soaked in coffee syrup, chocolate ganache and coffee buttercream.
For the record, it could have been named so because of its shape very similar to the stage of the Opéra Garnier or otherwise as a tribute to the dancers of the Opera who used to go to a pastry store of the pastry house Dalloyau.
The Fraisier (Strawberry Cream Cake)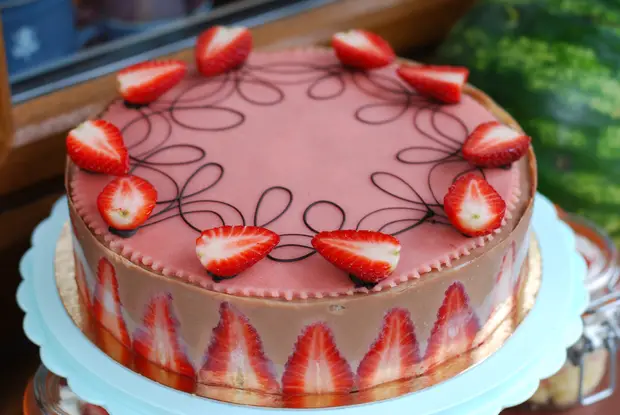 The origins of this pastry remain obscure.
However, the fraisier is indeed a pastry easily found in a French bakery or pastry shop.
Its current version, composed of a pistachio sponge cake, a vanilla mousseline, strawberries, and a fine marzipan, may have appeared in the 60s, before being popularized by the Lenôtre house.
It can also be found in verrines.
The St. Honoré Cake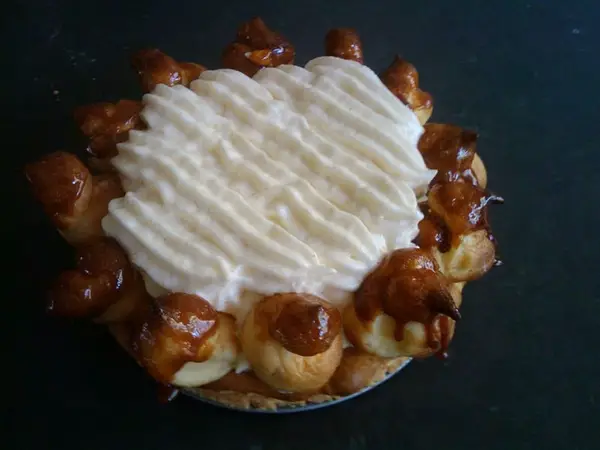 The Saint Honoré is said to owe its name to the patron saint of bakers, but in reality, this pastry is named after the street in which its creator lived.
Originally, it was a brioche filled with modified pastry cream.
Today the Saint Honoré is a dessert composed of flaky pastry in which we find choux pastry puffs filled with chiboust cream.
The puffs are fixed to the dough by caramel.
Tarte Tatin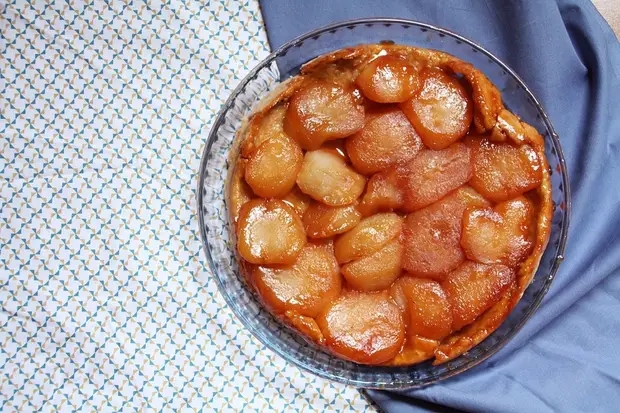 It's an apple pie caramelized with sugar and butter but mounted upside down!
It is often accompanied by whipped cream or a scoop of vanilla cream.
It is a regional recipe made famous by the Tatin sisters who ran an inn where a famous culinary critic had eaten it and later invented the legend around this tart saying that it was born from the clumsiness of one of the two sisters.
Rum Baba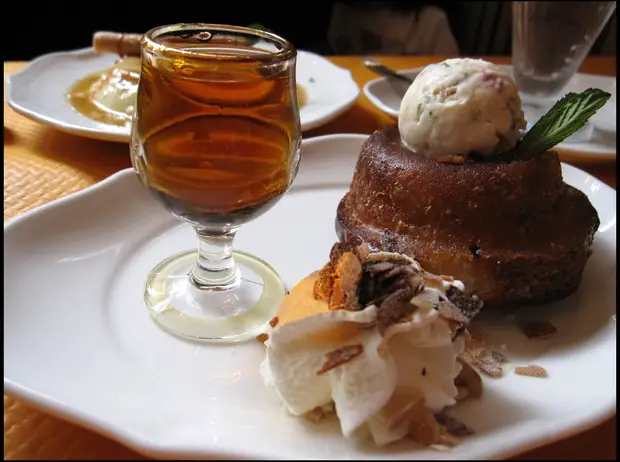 This pastry consists of a soft cake soaked in rum.
The story goes that King Stanislas of Poland found his Kouglof too dry and sprinkled it with Malaga wine to make it softer.
We have the rum in the new version because of Nicolas Stohrer, a Parisian pastry chef who had the idea of replacing the wine with rum!
Profiteroles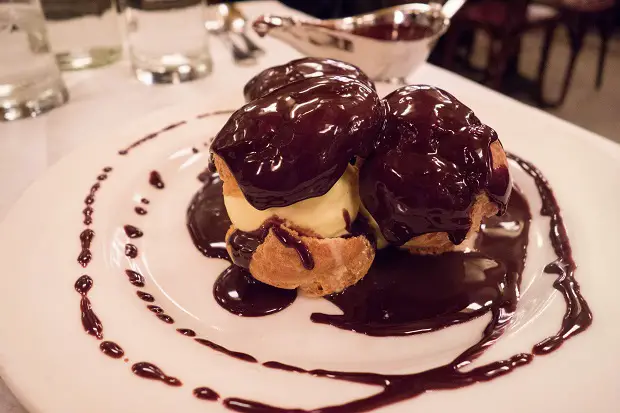 At the beginning, profiteroles were not sweet sweets but savory bites.
In the 16th century, "profiterole" was a special reward given to servants for good service.
This reward was a bread dumpling baked in ashes and often used in profiterole soups.
In 1690 the profiterole was known as a hollowed out bread roll, stuffed with bits of fine meat.
It was our pastry chef friend, Antonin Carème, who made possible the revised version of the profiteroles as we know them today thanks to his choux pastry.
Profiteroles are choux pastry puffs filled with vanilla ice cream and topped with a hot chocolate sauce.
They have become one of the great classics of French pastry.
Kouign Amann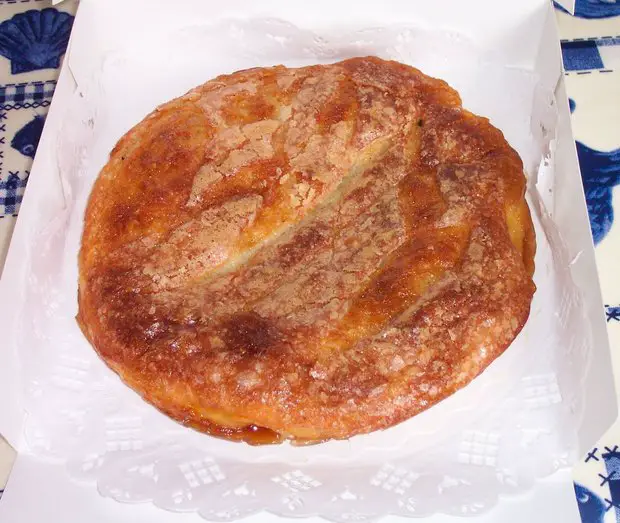 The Kouign-Amann is a Breton pastry created in Douarnenez in 1865 from the hand of the baker Yves-René Scordia.
This cake was totally improvised by the baker who had nothing to serve his customers and made it from sugar, butter and bread dough.
This dessert and its origins have been debated throughout Brittany, but today we can affirm that it comes from Douarnenez and that a real Kouign Amann should be eaten plain!
However, there are many variations with chocolate or almonds, for example, it is a dessert that will delight the taste buds of the foodies among us.
Quatre-Quart Cake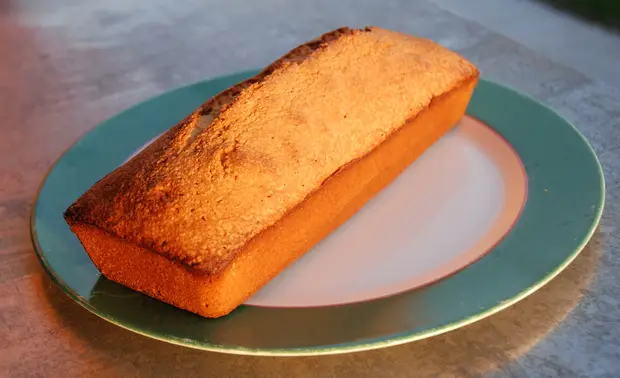 Let's stay in Brittany for the next one: the "Quatre-Quarts".
The history of this cake is as simple as its name! ('4 quarters').
It is so-called because it is composed of four ingredients in equal parts: a quarter of eggs, a quarter of sugar, a quarter of salted butter and a quarter of flour.
This dessert is also available in many variations of recipes, based on chocolate for example.
However, the plain pound cake has made a place for itself in the hearts of the French and is found on the table of young and old alike, everywhere in France!
Tarte Tropézienne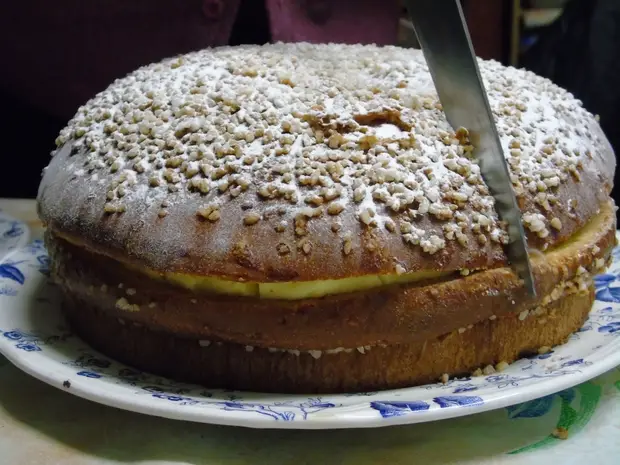 This dessert known to all French people was born from the imagination of Alexandre Micka, a baker of Polish origin.
In the 50's Alexandre was chosen as the caterer for the actors of the film 'And God Created Woman' which was filmed in Saint-Tropez.
Every day he baked this cake -among other things- for the film crew.
This dessert had no name, and it was Brigitte Bardot who told Alexandre to find one for it. The (tarte) Tropézienne could have been called "The tart of Saint-Tropez" but Alexandre chose "the tropézienne".
This cake with its two sweet brioches gathered in their center by a subtle mixture of pastry cream and buttercream became a resounding success.

Advice, best plans, great places; I will help you in your search for trips, activities, hotels and restaurants. Whether it's for a walk, a weekend, an afternoon or merely to find a trendy place to eat, I can give you all the pointers you need for your endeavor. Just follow the guide!