France is known all around the world for its wine production, but there are other drinks, hidden in the dark, that just want to come out. Together, let's go over all the regions of France to discover all those drinks (with or without alcohol).
Alcoholic Drinks
1)  Kir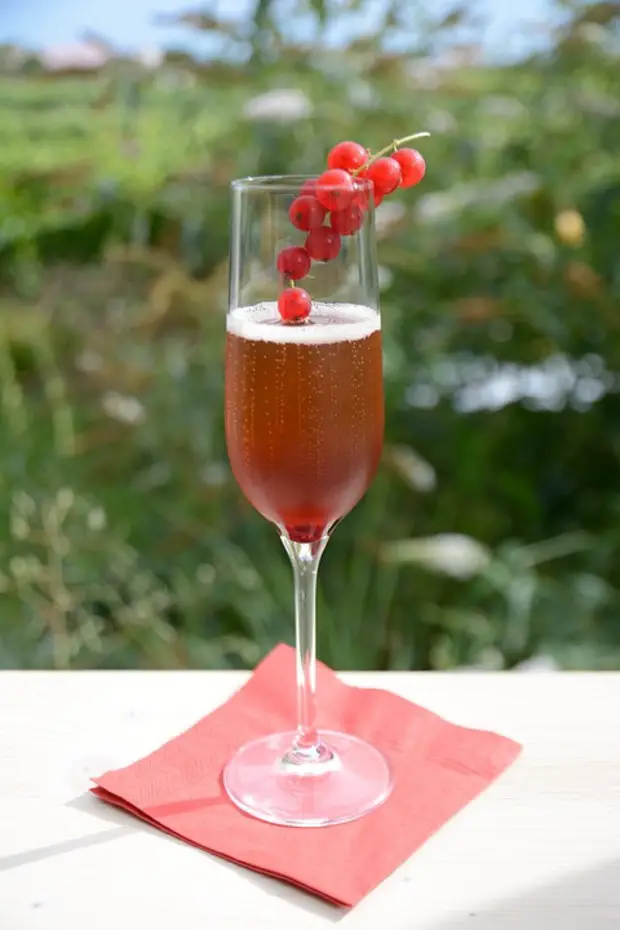 Kir is a cocktail which is especially appreciated in France.
It is made of blackcurrant liqueur and white wine from Burgandy.
Most of the time, you will be able to taste this cocktail during traditional French aperitifs, but, of course, it is possible to have it served on a terrace during an evening with your friends or family.
2)  Pastis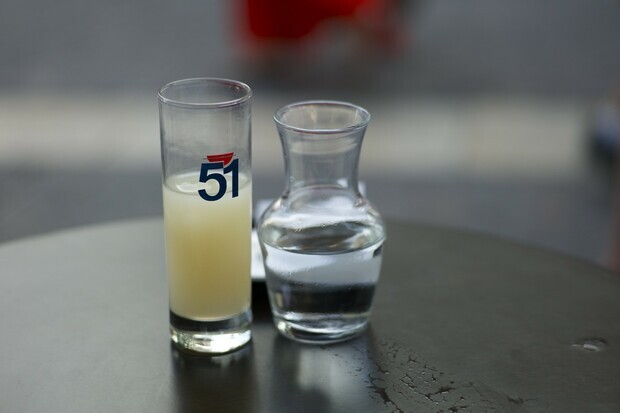 This is a famous alcohol in the South of France, pastis is made of aniseed and licorice. It is the southerners' favorite alcoholic beverage and the main aperitif in this part of the country.
Pastis can also be served as a cocktail with water and mint syrup.
3)  Picon Bière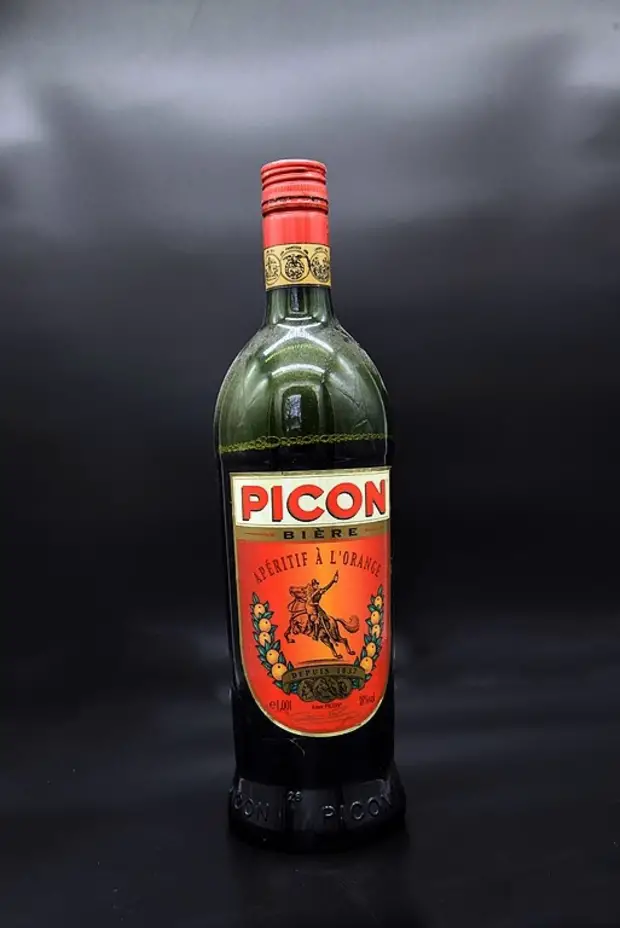 On the other side of France, in the North-Eastern region, is where the Picon bière is particularly apreciated.
This alcoholic beverage is a mix of beer and picon, a bitter drink made with the zest of fresh and dried oranges.
It is not a well-known alcohol, but it probably deserves a little more attention.
4)  Kirsch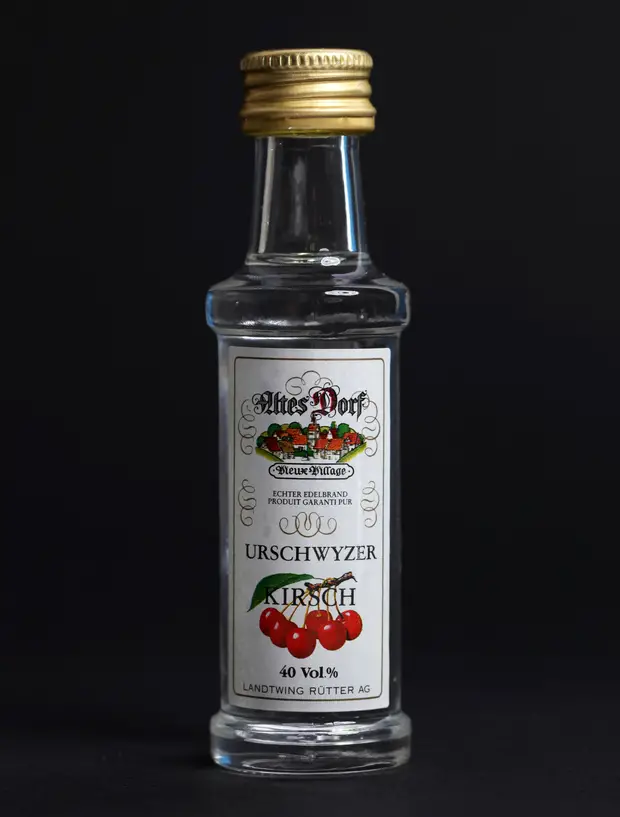 The kirsch is an eau-de-vie made of fermented cherry.
It is very popular in the North of France, especially in the Alsace region. Kirsch was born in France thanks to Germanic influences.
However, be careful with this alcoholic drink (and all others, of course), and drink sparingly. Indeed, this alcohol can reach the 57° mark.
5)  Calvados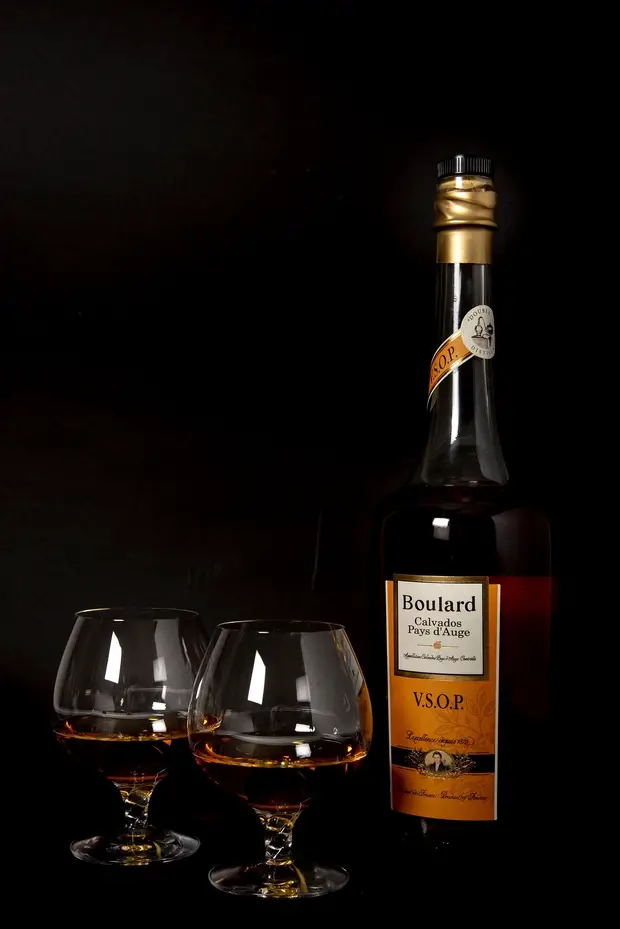 Of course, we are not talking about the beautiful region Calvados in the North of France, but about the drink which was named after the famous French department from the Normandie.
Calvados is a Norman spirits made by distilling appel or peer cider.
You may taste this drink as an aperitif or as an after-dinner liqueur.
6)  Cognac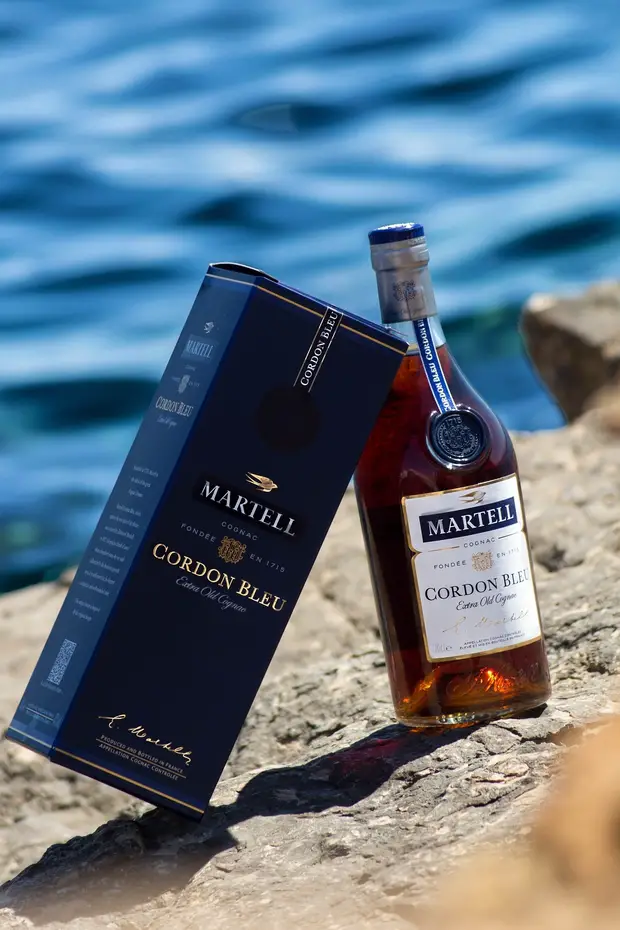 Speaking about spirits, one of the most famous is Cognac.
Cognac is popular and loved by the French people, it can be drunk on its own or mixed with a bit of Schweppes.
A drink which you can have as an aperitif as much as an after-dinner liqueur.
7)  Pineau des Charentes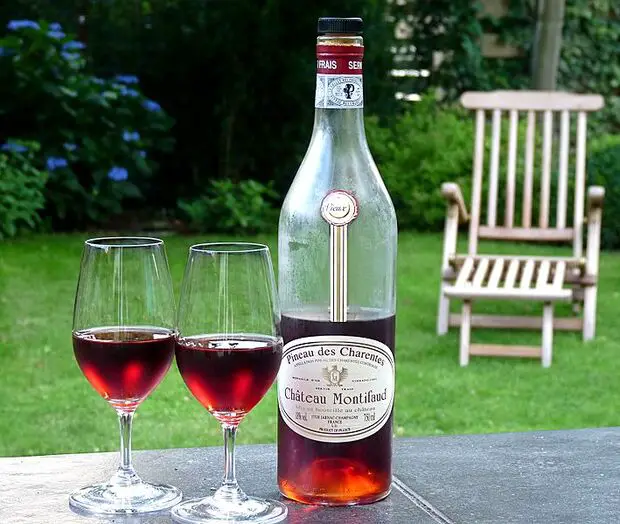 As another French alcoholic beverage, let's talk about liqueur.
There are a lot of different liqueurs, and among them is the Pineau des Charentes. This liqueur is a perfect mixture between grape must and cognac.
Pineau must be served chilled and can be drunk as an aperitif.
8)   Cointreau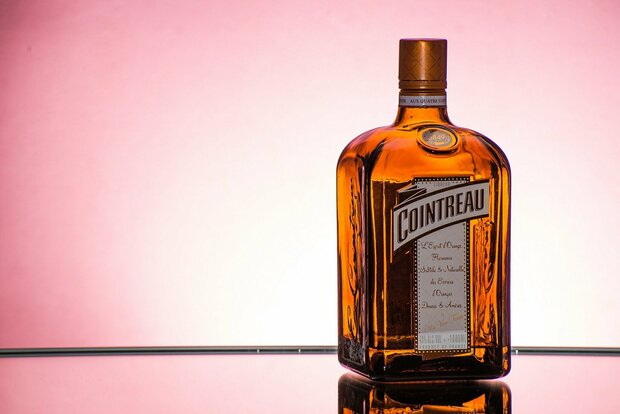 To carry on with another liqueur, one made with p sweet and bitter orange zest exists as well.
The production of Cointreau is located in Angers, in the West of France. This liqueur is used in many cocktails, like margaritas or white ladies.
9)  Chartreuse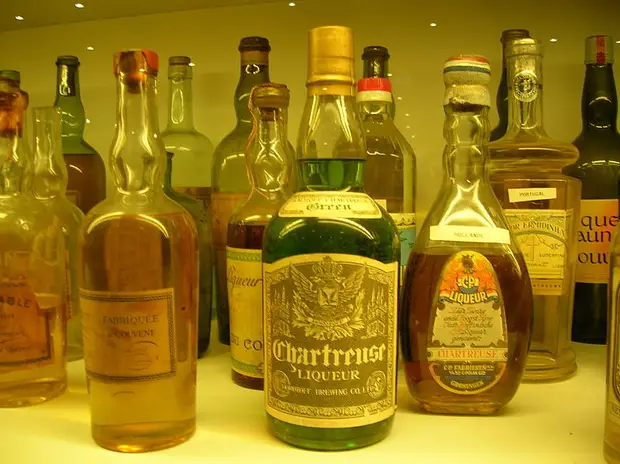 Another well-known liqueur: Chartreuse. This liqueur is produced in the heart of the Chartreuse mountains and its sale is the main financial resource of the region.
This liqueur can be enjoyed as an after-dinner liqueur but can also be used to make cocktails as well.
10)  Absinthe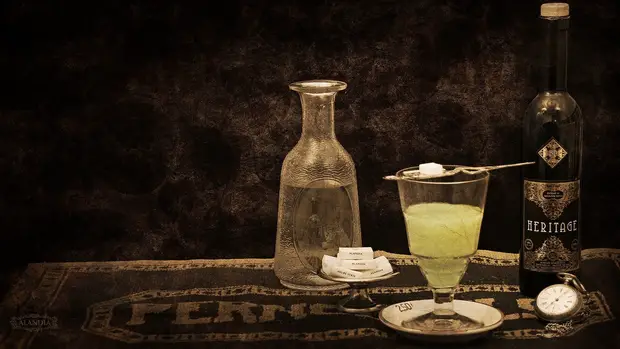 Absinthe is made from an aniseed-flavored spirit. The production, sale, and use of absinthe was forbidden in France for almost 100 years.
The reason was that this alcohol can reach the 90° proof mark.
11)  Ti-punch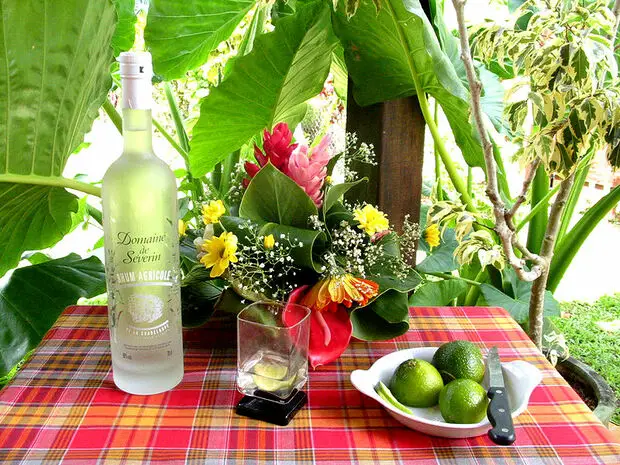 Now, let's travel a little and talk about ti-punch. This cocktail which comes from the French-speaking Caribbean islands is popular in every region of France.
This way, you will be able to taste Ti-Punch even if you are staying in Paris.
Ti-punch is made of white or brown rum, lime and brown sugar.
12)  Jacqueline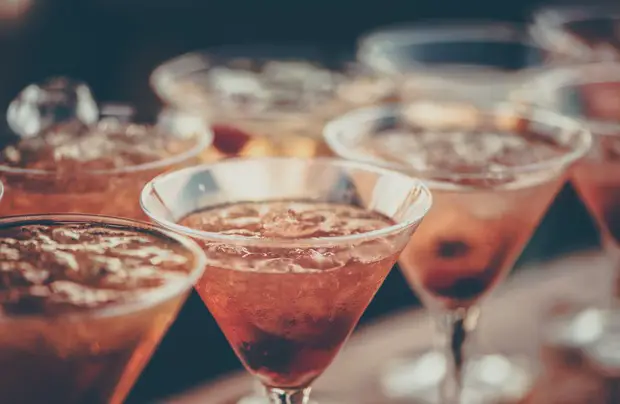 Let's talk about slightly less alcoholic beverages and mention a cocktail named Jacqueline.
Jacqueline is a cocktail made of white wine, grenadine and pop.
This drink is fresh and refreshing; it's perfect for a night out in a bar with your friends and family during the summer.
13)  Panaché
Panaché is the perfect drink for your summer nights out with your friends.
This mix of beer and pop will accompany you on a terrace for your aperitif.
Panaché is popular in France, especially since its low alcohol percentage allows people to enjoy their evening without worries.
The beer company Heineken has been commercializing panaché under the name Panach'.
This brand of panaché is the most commonly sold in the country.
14)  Monaco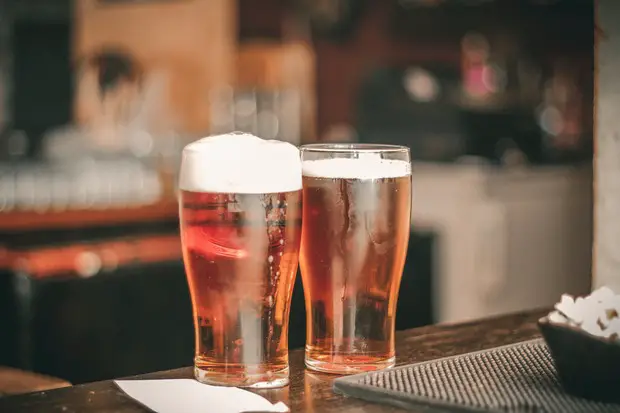 Just like panaché, Monaco is a very refreshing low alcohol drink.
Monaco has the same ingredients as the panaché, such as beer and pops the difference that Monaco also has grenadine up, to add some flavor to it.
A cocktail which everyone loves.
15)  Cider (Alcoholic)
Cider is an alcoholic drink which comes from the North of France.
It is made from fermented apple juice. People have been drinking this beverage since the dawn of time, and still do nowadays; many French people love it.
The alcohol content of cider can vary, being generally between 2° and 8°.
16)   Champagne from the Champagne Region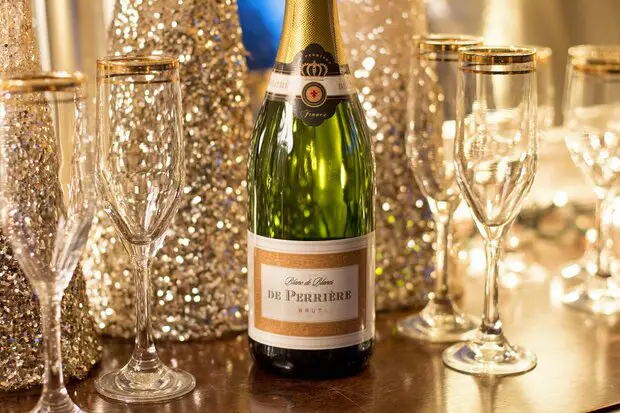 We cannot end this list of alcoholic beverages without talking about Champagne; while champagne is theoretically a type of wine, we can't not mention it.
French Champagne is a sparkling wine which owes its name to the region Champagne in the North-East of France.
Champagne is generally taken during grand occasions such as Christmas, for example; but there is no problem with having some whenever you want.
Soft Drinks
17)  Oasis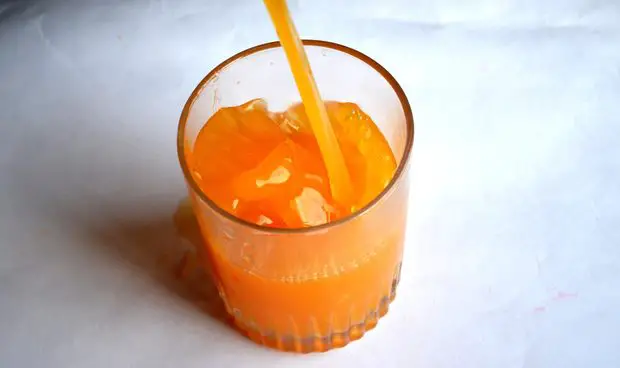 If you don't drink alcohol, don't worry, there are also soft drinks at your disposal.
First of all, oasis is a fruit-flavored beverage. The very first drinks were all orange flavor, but with the success this brand had, other flavors are now available.
It is a drink you should drink chilled in order to taste its delicious flavor.
18)  Fruit syrup and water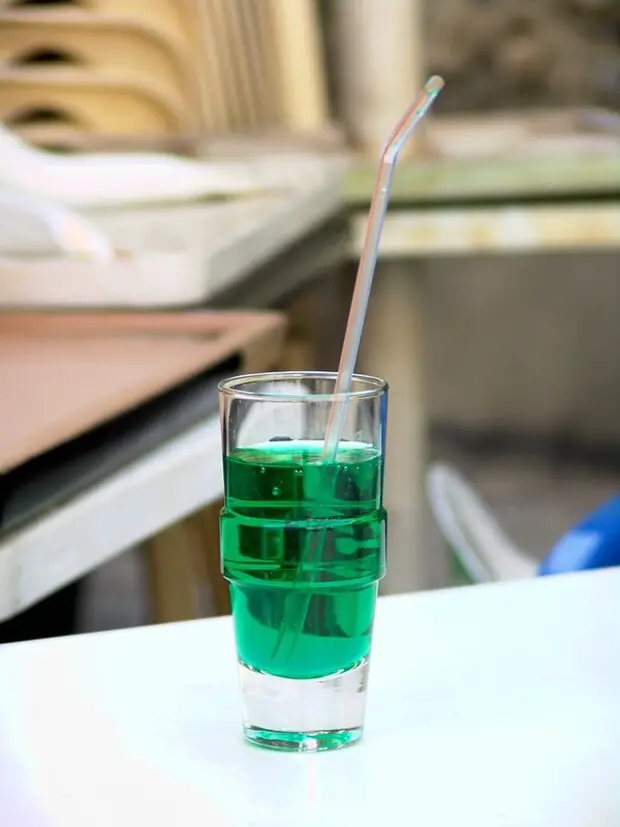 If a slice of lemon in your glass of water doesn't give your drink enough flavor, try a fruit syrup.
France is known for its great variety of fruit syrup flavors, this way, you will be able to mix any type of syrup with water to give it even more flavor. Different brands of fruit syrup exist but the most popular one is named Teisseire.
19)  Diabolo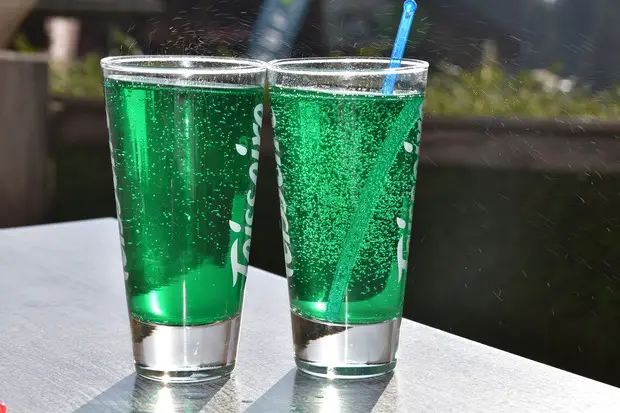 Diabolo is another soft drink with syrup in it.
This drink is popular and refreshing. Diabolo is a mix of any type of syrup with pop. Add some ice and enjoy!
20)  Perrier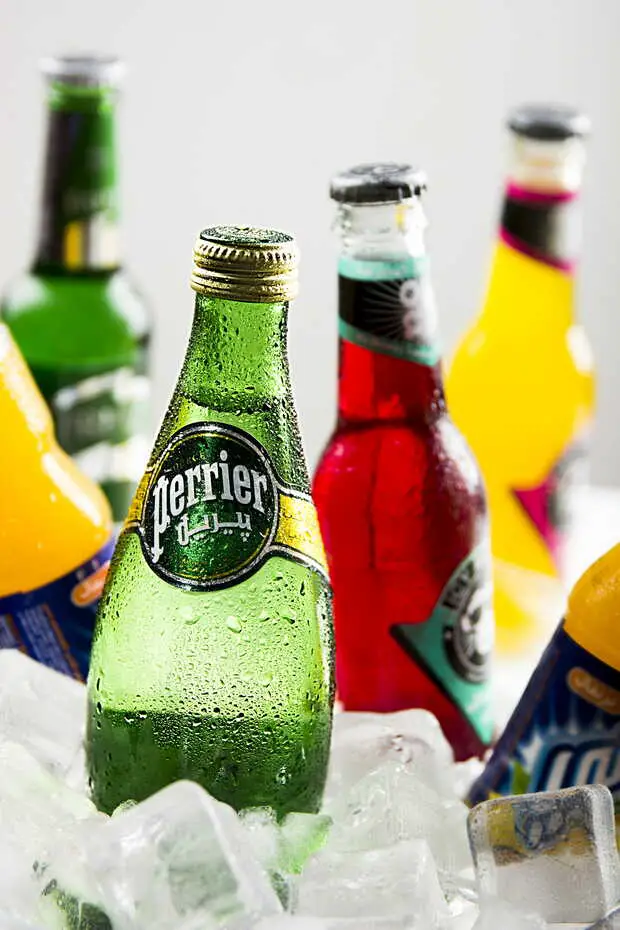 Perrier is a French sparkling mineral water which comes from a source located in Vergèze in the Gard.
Perrier offers different range of sparkling water, thereby offering a range of fine bubbles.
Just as is the case with the mineral water, you can put a slice of lemon in your drink, or even some syrup. Mint syrup being the one the most associated with Perrier.
21)  Pop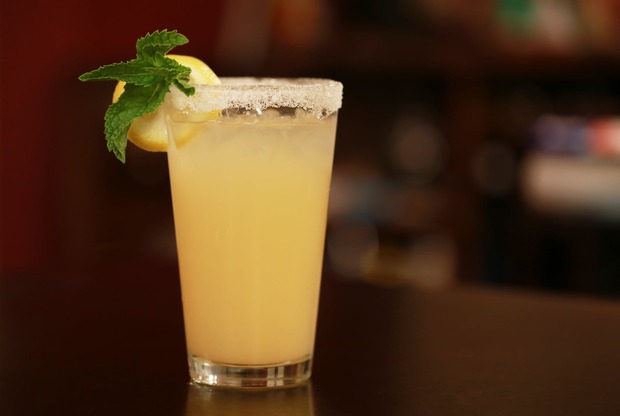 French homemade soda is a very refreshing drink, which is usually served in spring or during summer.
You will find soda in any bar in France since it is a very popular drink.
22)  Apple juice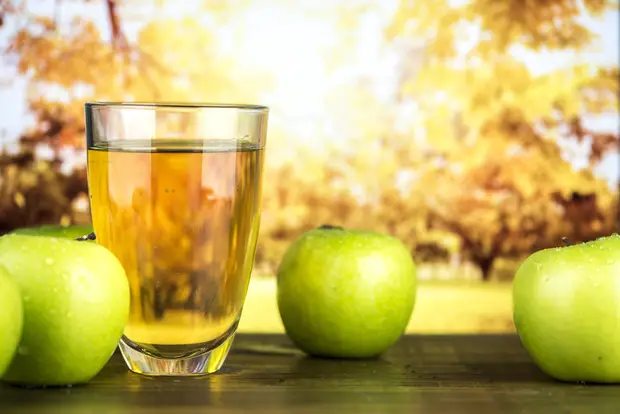 Apple juice is the perfect alternative for those who don't drink alcohol, and therefore don't drink alcoholic cider, but still want to taste a delicious apple flavor.
This juice can be served to children as well as adults.
23)  Grape juice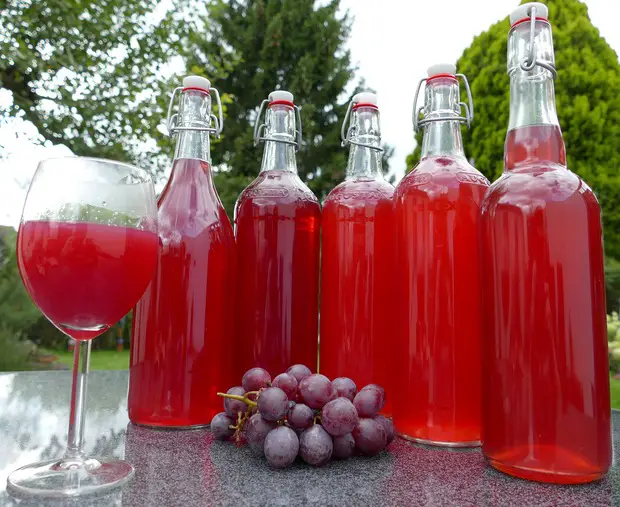 France being one of the biggest wine producers, it is obvious that there is no shortage of grapes.
In this way, when the grape isn't made into wine, it can be tasted as a juice.
Grape juice is a delicious drink that is different from ordinary fruit juices.
24)  Lemonade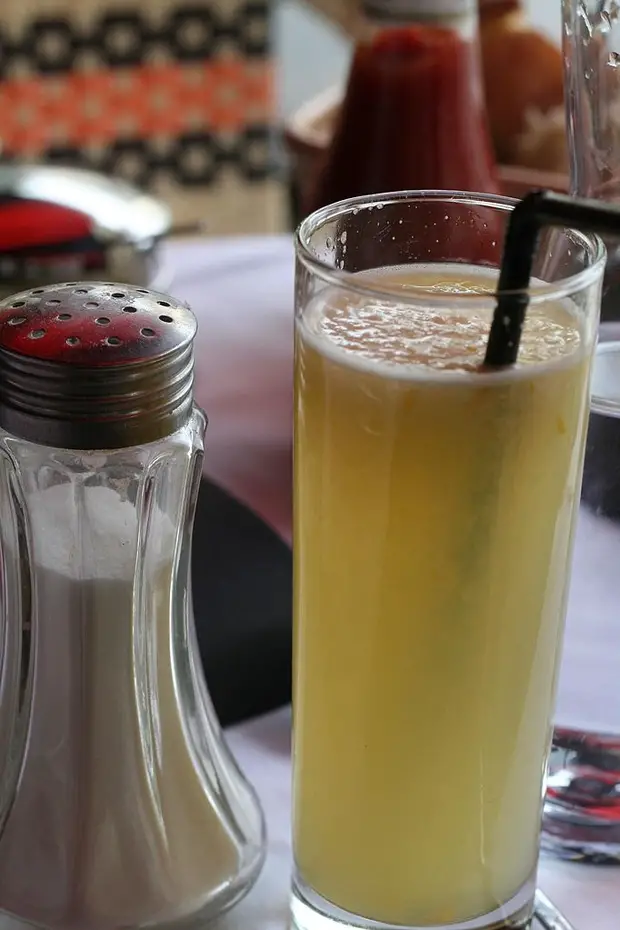 Pressed lemon is a popular drink in France. This is the type of drink you usually find at bars and in coffee shops.
It is made of freshly squeezed lemon juice, a little bit of ice, some sugar, and some water.
The ingredients are displayed in front of you so that you can weigh the ingredients yourself to fit your expectations.
25)  Orangina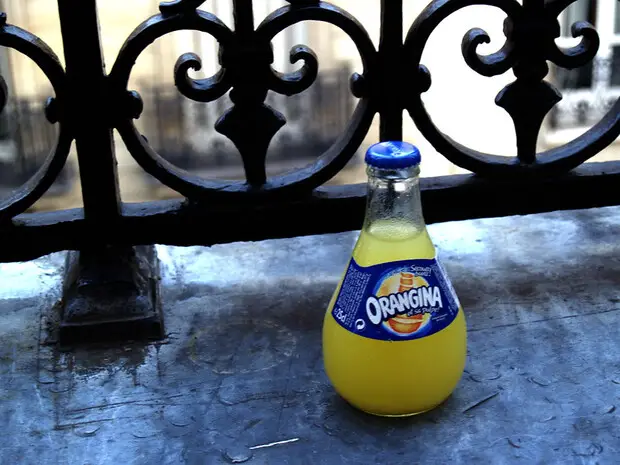 Orangina is a sparkling drink with an orange flavor, which belongs to the company Orange Suntory France.
This soda is very popular in France which many people drink.
This soda is delicious when is served cool. You can also serve it to children.
26)  Gini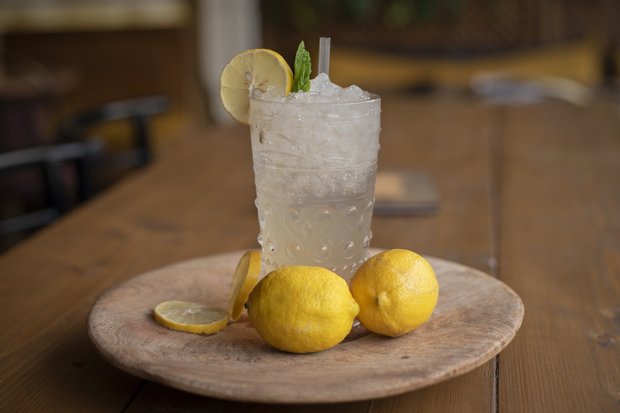 Gini is a French brand of soda. It is a sparkling drink with a lemon flavor. Just like Orangina, this soda should be served cool and is children-friendly.
Gini has a totally different taste from a simple Perrier with lemon since Gini contains much more sugar.
27)  Breizh Cola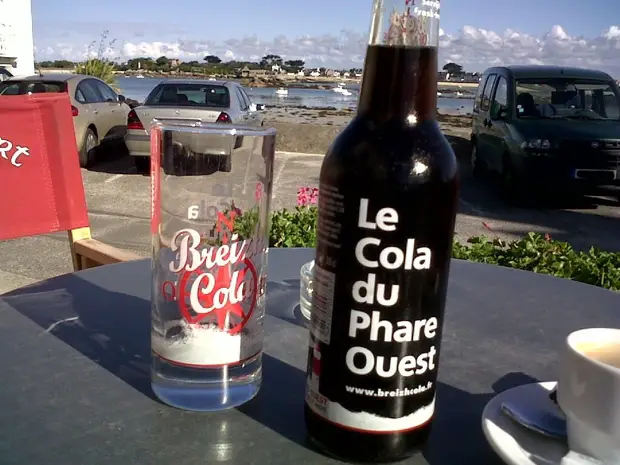 Breizh cola is a soda that comes from Brittany and is an excellent alternative to the well-known Coca-Cola.
This soda will allow you to discover what the local production from the different regions of France are capable of.
28)  Hot Chocolate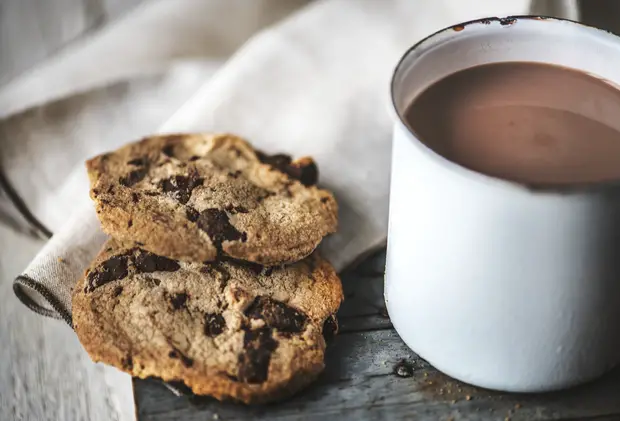 Last but not least, let's end this article on a high note and give this article some warmth.
We can't finish this list of typical French drinks without talking about hot chocolate.
This is a much needed, hot chocolate will always be present by your side.

I aim to share my tips and recommendations for the beautiful country of France. My goal is to help you plan your next adventure, whether it's a weekend getaway or a once-in-a-lifetime trip. From finding the best hotels and restaurants, to discovering unique activities and sights, I've got you covered!