Paris is the most visited city in the world, which explains why there are always so many tourists. Symbolic monuments like the Eiffel Tower or Notre-Dame Cathedral often end up overcrowded. Under such circumstances, it is not easy to enjoy your holiday fully among the crowd and the sea of people. Nevertheless, it remains possible. Today, we suggest for you 10 things to do in Paris in a quiet environment, far from the tourists. Although they are less touristic, they are still very interesting … you'll see!
1) Walking along the Port de l'Arsenal quays – 12th district
Credits:
Benchaum
 / 
Wikimedia Commons
under
Creative Commons 3.0
The Port de l'Arsenal is only a few steps away from the Place de la Bastille, a very crowded and noisy (because of the traffic) square. This marina connects the
Canal Saint-Martin
to the Seine River and is very far from the Parisian commotion. There, y ou will go on a stroll along the river banks and enjoy the natural quietness of the Seine River.
During summer you shall sit on the quays to have a drink and rest idly in the sun. These quays will surely remind you of those of Notre-Dame; however, the Port de l'Arsenal is much more tranquil. This is indeed a very nice place, far away from Bastille's never-ending flock of tourists.
Access: Metro line 5, Quai de la Rapée station; metro line 1, 5 and 8, Bastille station.
2) Visiting Montmartre cemetery – 18th district
20, avenue Rachel, 75018
Of course, there are more appealing places than a cemetery to visit in Paris; nevertheless, the latter can also turn out to be surprisingly interesting. Montmartre cemetery is less famous than its counterpart, the Père Lachaise cemetery, which hosts Molière's and Jim Morrison's graves, among others.
Montmartre cemetery is located in the 18th district; it is a haven of tranquility in the heart of the city. Thus, if you're looking for peace, this cemetery will suit you just right. You'll go on a calm walk in this pleasant and quiet place on the edge of the city, and, since you don't need to get inside the cemetery, you can just walk on its outskirts and enjoy the shadow under its abundant trees.
Nonetheless, if you're willing to enter the cemetery, you'll find the grave of Alexandre Dumas Junior ("Alexandre Dumas fils" in French), the renowned writer of Camille (French title: La Dame aux Camélias), along with the graves of French singers Michel Berger and Dalida. Apart from the soothing setting, this cemetery will give you the opportunity to discover architectural elements like mausoleums, sculptures, and stained glass artwork.
Access: Metro line 13, La Fourche station; metro line 12, Lamarck-Caulaincourt station.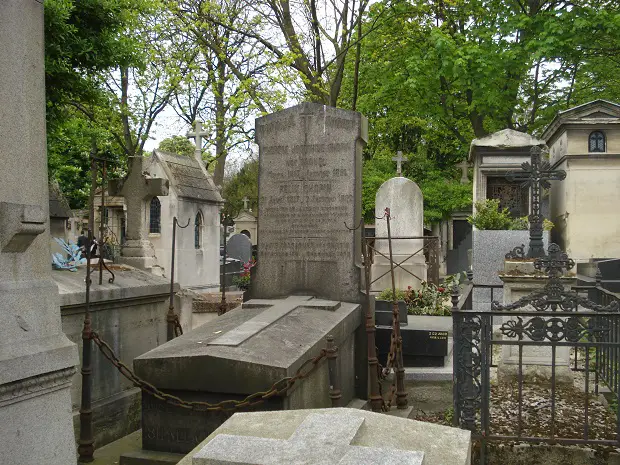 3) Having lunch/dinner at L'Initial – 5th district
9, rue de Bièvre, 75005
The restaurant L'Initial ("The Initial", "The Original") was conceived by two Japanese men, Kazuyuki Fujinuma and Yoshi Nitta, and is located in the rue de Bièvre, hidden, where no one can see. Kazuyuki Fujinuma is a very experienced chef with a good reputation. Despite the fact that it is not really famous, you would be sure to miss something if you didn't come in. Customers spread the word (and the address) like a well-kept secret, for one of this restaurant's main advantages is the serenity and the noiselessness.
The dishes have plenty of flavours: they oscillate between marinated scallops, fillets of sea bass, and a chestnut cake with rum. L'Initial will delight your taste buds and your wallet, since it only serves high-quality and cheap dishes.
This is one of the most unknown Parisian gourmet restaurants, where you will happily sit and enjoy marvelous meals.
Access: Metro line 10, Maubert-Mutualité station.
4) Enjoying the park Catherine Labouré – 7th district
29, rue Babylone, 75007
This garden, which is located in the heart of the 7th district, is a former vegetable garden hidden behind the tall walls of the rue de Babylone. It is full of wide lawns lined with trees covered in leaves, like lime trees. Under the shadow of the trees, you'll rest and you'll lay in the grass, in a calming and romantic park.
This former orchard includes grapevines, testimonies of its past, along with apple and cherry trees. This is an area of tranquility in the capital.
Access: Metro lines 10 and 12, Sèvres-Babylone station.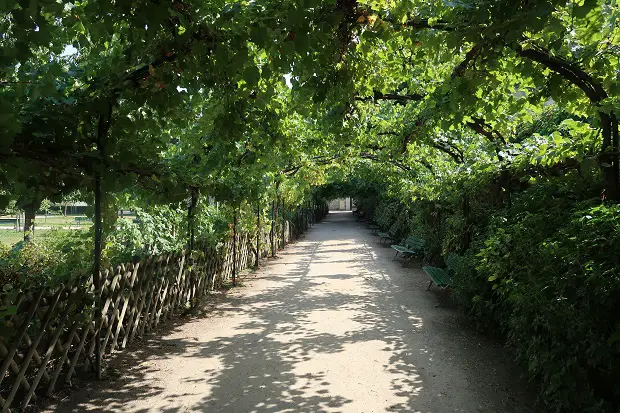 5) Taking a stroll in La Coulée Verte – 12th district
68, rue de Lyon, 75012
Being "far from the tourists," as explained in the title, doesn't necessarily mean "deserted site." The Coulée Verte is very much attended by Parisian families, especially on weekends. However, the Coulée Verte is not full of tourists, because few of them actually know this place.
When the weather is warm, the Coulée Verte offers a nice and refreshing atmosphere. It was created by Philippe Mathieux and Jacques Vergely in 1969, on the site of the former Bastille railway line, shut down the very same year. This makes the setting quite atypical: rail lines are covered in plants, as if nature had taken back its rights over men somewhere in the city.
In spite of its situation in Paris's very center, this promenade tends to provide visitors with the quietness they came for in the first place. You can reach it from the rue Picpus. You can keep on walking, from this hidden entrance, up to 1.86 miles away.
Access: Metro line 8, Ledru-Rollin station; metro line 5, Quai de la Rapée station.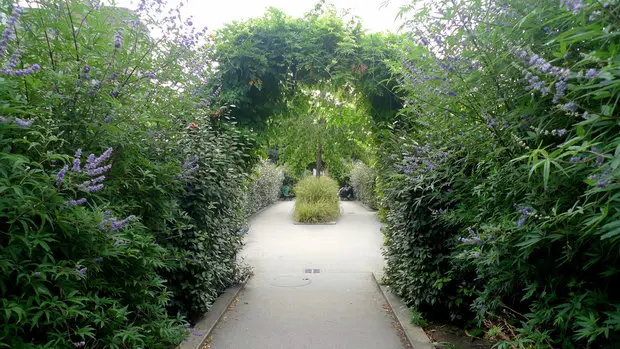 6) Attending a play
You're looking for a good way to escape the swarms of tourists in the capital? Why not go and see a play, in French? Indeed, few foreign tourists go to the theatres in Paris because of the language barrier. If you're a foreigner, don't worry, because Paris is full of surprises! You can attend a play during which not a word is spoken … For instance, Samuel Beckett's Acte sans parole (Act Without Words in English, translated by Beckett himself) is a short mime play without words which tells a story thanks to the actors' movements and the unsaid. Drama is a true French tradition, and a real kind of entertainment, as amusing as movies, even though it is not understandable for non-French speakers.
Thus, you will have the opportunity to go to a play on the Grands Boulevards, like the Boulevard Montmartre, for example. It is a cheap and quiet way of spending your evening out, away from Paris vibrancy, in order to avoid tourists.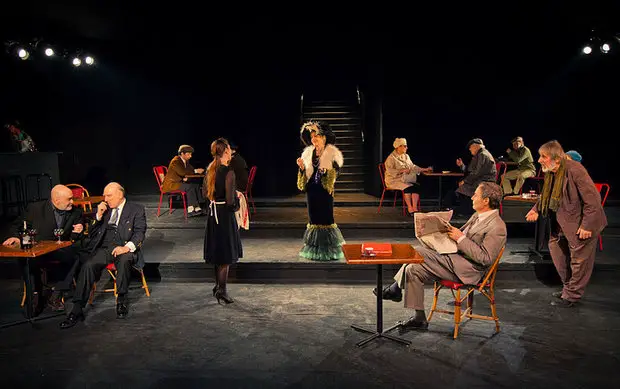 7) Walking in the Buttes Bergeyre – 19th district
76, rue Georges Lardennois, 75019
The Buttes Bergeyre (the "Bergeyre Hills") are a little piece of (quiet) heaven in the middle of the city, including only a few aloft streets, more than 328.08 feet high. You'll be almost alone, which is very rare nowadays in Paris, as you discover this borough during a very peaceful and uncommon stroll.
First of all, the Buttes Bergeyre give you a nice view over Montmartre and the Sacré-Coeur Basilica. Several benches are available for you to sit and rest, along with numerous viewpoints, so that you can enjoy this magical perspective, unknown to most Parisians.
Access: Metro line 7bis, Buttes-Chaumont station; metro line 2, Colonel Fabien station.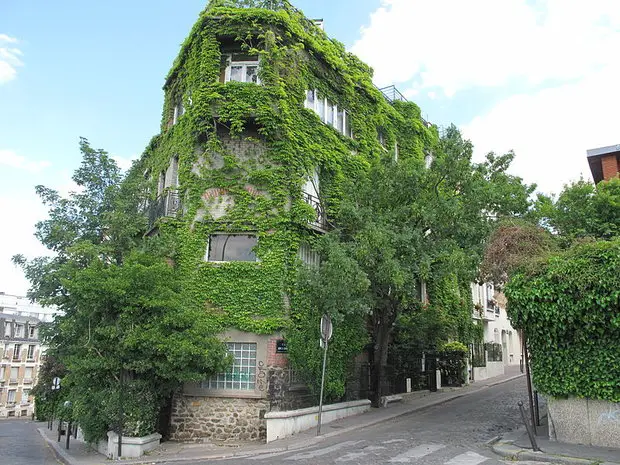 8) Sipping cocktails at the Moonshiner
5, rue Sedaine, 75011
If you want to get in the Moonshiner, first you have to enter the Da Vito pizzeria, a real restaurant, and then push the cold room's heavy metal door. You'll come upon a bar, behind the pizza place, completely hidden from Paris turmoil and liveliness.
As soon as you're in, you'll notice the careful details, the spirit of the beginning of the 20th century, the leather seats and the woodwork. This bar reproduces the atmosphere of the 1920-1933 Prohibition period in the US by mimicking American illegal bars. Thus, you'll drink whiskies and other types of cocktails listening to jazz music.
The decoration is muted. Their watchword is: secret. Like the secret we're sharing with you today.
Access: Metro line 5, Breguet-Sabin station.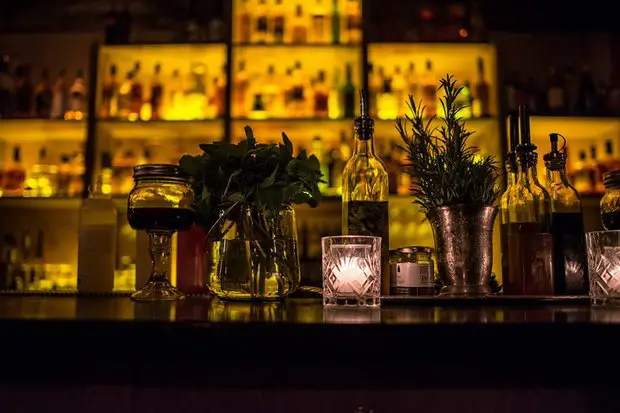 9) Being struck in the Deyrolle cabinet of wonders – 7th district
46, rue du Bac, 75007
Nowadays, the last cabinet of curiosities open to visitors, the Deyrolle cabinet, is almost unknown in Paris. In this exceptional wonder-room, you'll discover exceptional objects you can never find anywhere else. Mammals like lions, zebras, or many other animals are exhibited in this cabinet. The paradox is that the place is very lively…
Walls are covered in scientific drawings of human bodies and plants (all written in Latin): all these elements perfectly fit the topic and the atmosphere.
The place is little known and interesting at the same time, for it is teeming with secrets waiting for you to unearth them.
Access: Metro line 8, Ledru-Rollin station.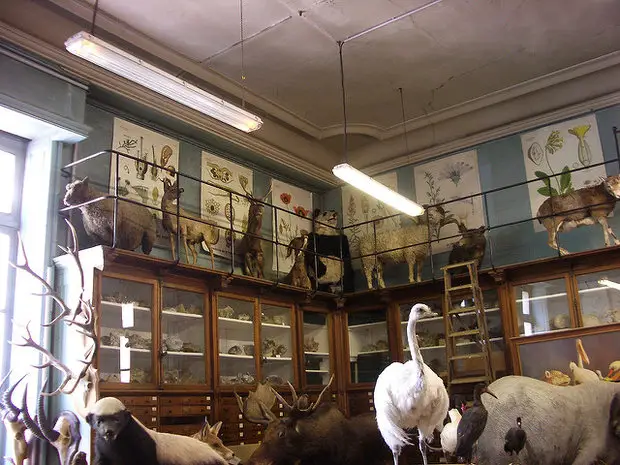 10) Taking some rest in the Panthéon Bouddhique garden – 16th district
19, avenue d'Iéna, 75116
In a small corner of the 16th district, out of sight, proudly, a small Japanese garden stands. Behind Guimet Museum, with its impressive Asian art collection, you will explore this singular escape at the heart of Paris.
The Japanese garden is linked to the Panthéon Bouddhique ("The Buddhist Pantheon"), a part of the Guimet Museum. You'll be fascinated! The garden comprises giant bamboos, paving stones, and a wooden bridge over a watercourse. You'll be totally relaxed by the environment. On the garden heights, you'll visit the Asian pavilion built by Japanese craftsmen. And what about participating in the traditional tea ceremony?
Access: Metro Line 9, Iéna station.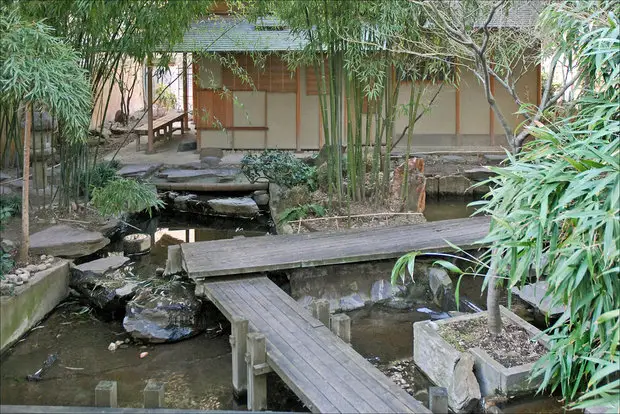 Advice, best plans, great places; I will help you in your search for trips, activities, hotels and restaurants. Whether it's for a walk, a weekend, an afternoon or merely to find a trendy place to eat, I can give you all the pointers you need for your endeavor. Just follow the guide!