Christmas holidays are quickly approaching, yet you still don't know where to go? Here I am to give you a few leads that will help you -I hope- make a decision. Let's discover ten destinations to go to in December in France.
Colmar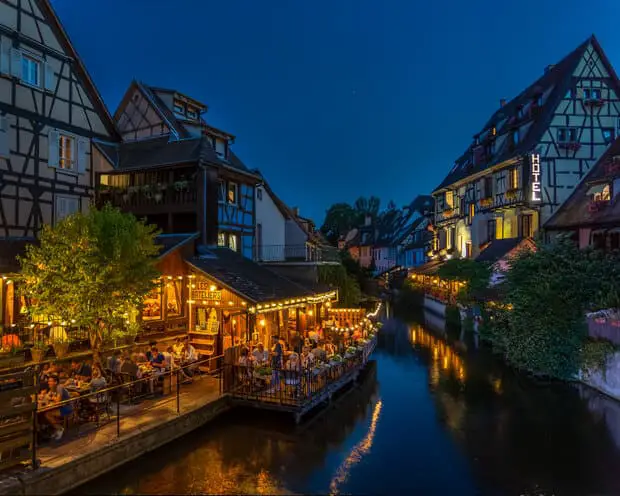 MAIN CHARACTERISTICS
Sun: ★★☆☆☆ 2/5
Heritage: ★★★★☆ 4/5
Entertainment: ★★★★★ 5/5
Calm: ☆☆☆☆☆ 0/5
Nature: ☆☆☆☆☆ 0/5
December implies going to Christmas markets. And what's better than Alsace to quench your thirst for tradition?
With its six Christmas markets, Colmar is the best place to spend your end of year celebrations. There, you may find all that makes Alsace proud: christollen, gendarmes, bredele, bretzel, berawecka, Rangen bottles…
Have a stroll in the paved streets flanked by Alsatian houses, such as house Pfister whose façade is covered with paintings, or house Adolf which is the town's oldest one.
At nightfall, the exhibitors' chalets, as well as the streets, light up: it's time for some Christmas magic! Enjoy a nice glass of mulled wine in the coldness of the night and come by the Boutique de Noël -a shop that sells gorgeous Christmas ornaments all year round.
You'll be absolutely delighted by this very agreeable city which reminds people of the countryside. With its medieval streets, small neighborhoods and heartwarming atmosphere, nobody can resist Colmar!
Lyon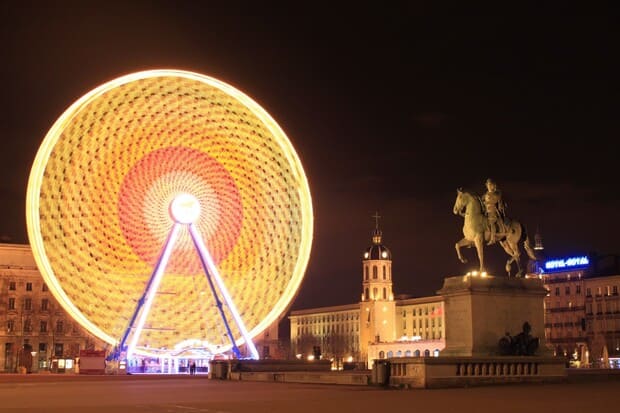 MAIN CHARACTERISTICS
Sun: ★★☆☆☆ 2/5
Heritage: ★★★★★ 5/5
Entertainment: ★★★★★ 5/5
Calm: ☆☆☆☆☆ 0/5
Nature: ☆☆☆☆☆ 0/5
During four days, Lyon's iconic monuments light up for the famous Light Festival. This must-go event takes place at the beginning of December and I recommend that you plan ahead your stay in the city if you want to find a room in a hotel.
As you wander around the city, you'll come face to face with lighted sculptures and other art creations. At nightfall, the Saint Jean cathedral, as well as the quays or Saint Paul station will appear transfigured before you.
Given the history of Lyon, you must visit the MAM which is a museum dedicated to puppet craft. Indeed, puppets are an important part of French culture. A famous puppet character, called Guignol, was invented in Lyon.
This Guignol was supposed to be a caricature of a silkweaver –un canut in French- since silk weaving was Lyon's main industry at that time.
Another interesting fact that you may notice as you walk in the city, Lyon has many alleyways that are called traboules in French. They were used as a way to go from one building to another without taking the main street.
And as you must not stay in Lyon without tasting the city's wonderful cuisine, you must absolutely eat lunch in a Bouchon Lyonnais. These typical restaurants are more than famous in France, so enjoy your food when you're there!
Calais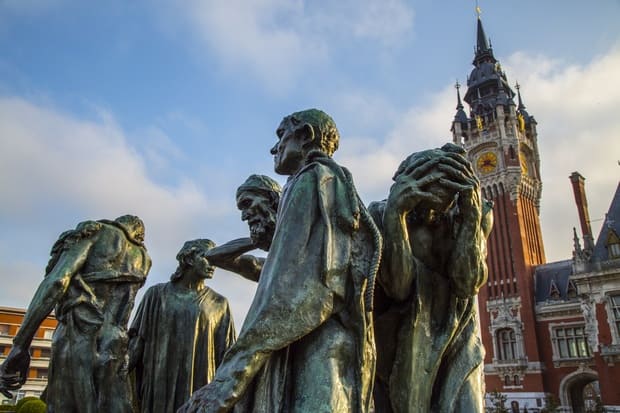 MAIN CHARACTERISTICS
Sun: ★☆☆☆☆ 1/5
Heritage: ★★★★★ 5/5
Entertainment: ★★☆☆☆ 2/5
Calm: ★★★☆☆ 3/5
Nature: ★★☆☆☆ 2/5
Calais is probably known in the English-speaking world for its implication in WWII. However this isn't all there is to the city, as you will soon discover.
When it comes to museums, you can obviously visit a former bunker of the German navy which now hosts the musée Mémoire 39-45, but the museum for Lace and Fashion is worth going to with its multiple temporary exhibitions as well.
In front of the town hall, you may come across the statue of the six bourgeois, made by Auguste Rodin, which represents a major event of the Hundred year's War.
Since you will be staying in Calais at Christmas time, you'll have the opportunity to walk in the alleys of the Christmas market to spend some nice family time.
Strasbourg
MAIN CHARACTERISTICS
Sun: ★★☆☆☆ 2/5
Heritage: ★★★☆☆ 3/5
Entertainment: ★★★★★ 5/5
Calm: ☆☆☆☆☆ 0/5
Nature: ☆☆☆☆☆ 0/5
The Christkindelsmärik, as it is called in Alsace, is December's must-go event. For a month, Strasbourg turns into Christmas capital thanks to its amazing Christmas market.
All the Alsatian specialties will be within reach, so the trickiest part is choosing what to each for lunch! Make sure you taste the flammekueche or the spätzle; they're truly delicious.
You'll find everything you need at the foot of the beautiful Gothic cathedral, since many stands are located there. If you can, enter it and discover the incredible astronomical clock. Be sure to arrive a little before noon to live the full experience; you won't regret it.
Near the station, on the place Kléber, you'll be in awe while staring at the thirty-meter high Christmas tree. It's even more impressive at nightfall, when the tree is shining along with the other decorations in the city. This is a perfect moment to take a picture!
Sète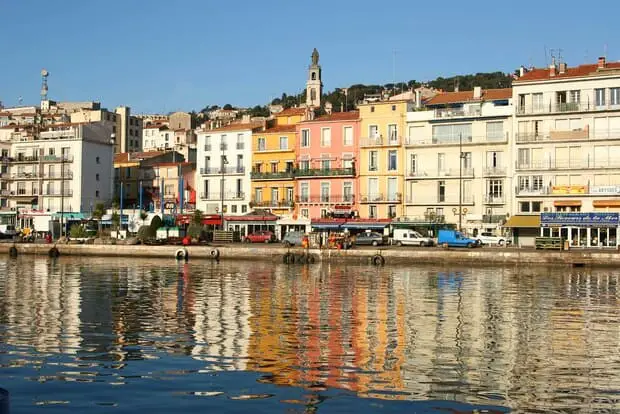 MAIN CHARACTERISTICS
Sun: ★★★★☆ 4/5
Heritage: ★★★★★ 5/5
Entertainment: ★★☆☆☆ 2/5
Calm: ★★★★☆ 4/5
Nature: ★★☆☆☆ 2/5
The cold weather is here to stay and you already miss the sunny days? Then leave for the south of France.
Located by the Mediterranean Sea, the town of Sète will keep you occupied. You happen to know the French singer Georges Brassens? Well, if you want to learn more about his life and his songs, visit the espace Georges Brassens.
Thanks to this center, you'll discover a very important artist for French culture. Many fans come to Sète to reflect on his grave so you'll find multiple references to him during your stay in town.
Sète isn't only Brassens' birth place. Indeed, the city has a lot to offer when it comes to keeping the visitors entertained. You may go to both the MIAM and CRAC which are museums worth the visit by their names only.
As you stroll in the city, you must walk by the Théâtre de la Mer, from which you can enjoy the view of the sea. Near the theater, you'll find an area nicknamed Cadre Royal which is situated next to a canal, between two bridges. It's in this exact location that, during summer, Sète's famous nautical jousting takes place.
Nancy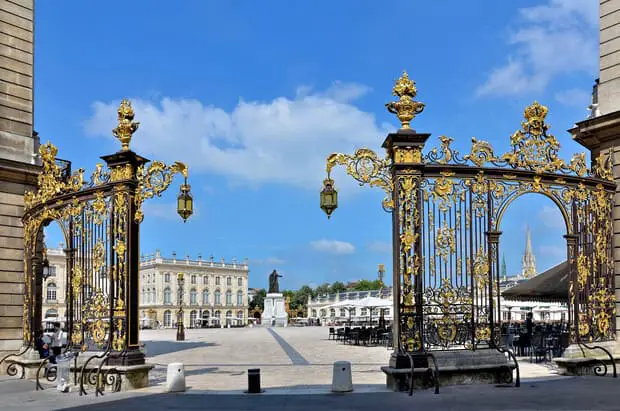 MAIN CHARACTERISTICS
Sun: ★★☆☆☆ 2/5
Heritage: ★★★★☆ 4/5
Entertainment: ★★★★★ 5/5
Calm: ☆☆☆☆☆ 0/5
Nature: ☆☆☆☆☆ 0/5
Every year, on the first weekend of December, Nancy celebrates the Saint Nicholas festivities. It's an important tradition in the east of France during which people eat mannele -small man-shaped brioches.
Saint Nicholas is on 6th December, but the festivities are forty-day long. So you have plenty of time to attend street shows and parades, listen to brass brands, among other things.
But the most exciting activity remains walking through the alleys of the Saint Nicholas markets, which is like a Christmas market.
If you take a stroll in town, you cannot miss the place Stanislas which is one of Nancy's best places. Finally, try to visit the musée de l'Ecole de Nancy that is dedicated to Art nouveau.
French Polynesia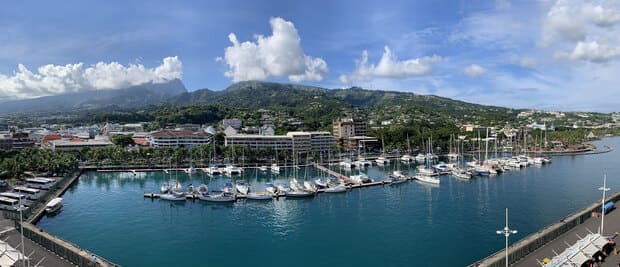 MAIN CHARACTERISTICS
Sun : ★★★★★ 5/5
Heritage : ★☆☆☆☆ 1/5
Entertainment : ★★★★★ 5/5
Calm : ☆☆☆☆☆ 0/5
Nature : ★★★★☆ 4/5
What if you were spending Christmas in the middle of the Pacific? Does it sound good? Then, French Polynesia, here we come!
In December, you may attend all the classical Christmas activities under the Polynesian sun. Two major events take place at that time of the year: the Christmas fair "Te noera a te rima'i" and Papeete great Christmas market. In both, you'll discover the local Tahitian craft and have the possibility to taste the traditional dishes.
If you're interested in Tahitian culture, I advise you to attend the Tiare evening, in Papeete, that is organized by the Tourist Office. Scheduled on every first Friday of December, this event puts the spotlight on the emblematic flower of the Polynesian islands.
Over the course of the evening, many activities are offered from the Monoi bar to making po'ara. Finally, you may witness traditional dance shows, as well as a presentation of plant-made outfits.
Le Touquet-Paris-Plage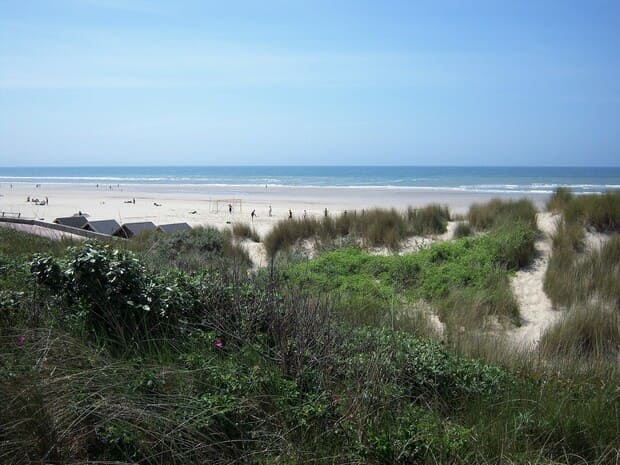 MAIN CHARACTERISTICS
Sun: ★☆☆☆☆ 1/5
Heritage: ★★☆☆☆ 2/5
Entertainment: ★★★★★ 5/5
Calm: ★★★☆☆ 3/5
Nature: ★★★☆☆ 3/5
What about spending some vacation in the north of France? After Calais, let's take off for Le Touquet-Paris-Plage.
Lots of Parisians have been coming to the town during holidays since the 19th century. For that reason, you'll find numerous fancy buildings -such as Tata Ice villa or the town hall– with a typical seaside architecture.
Then, you may visit the musée du Touquet-Paris-Plage founded by Edouard Champion, which exhibits many works of art from the 1950's to 1970's.
Of course, in December, the city organizes a large Christmas market –Si le Touquet m'était conté– with many entertainments all day long. At night, the market lights up to everyone's wonder.
Le Touquet also hosts another Christmas event during the winter holidays, the Christmas Jazz Festival. For those who might be interested, it consists of jazz concerts. So jazz lovers, don't hesitate to come!
Biarritz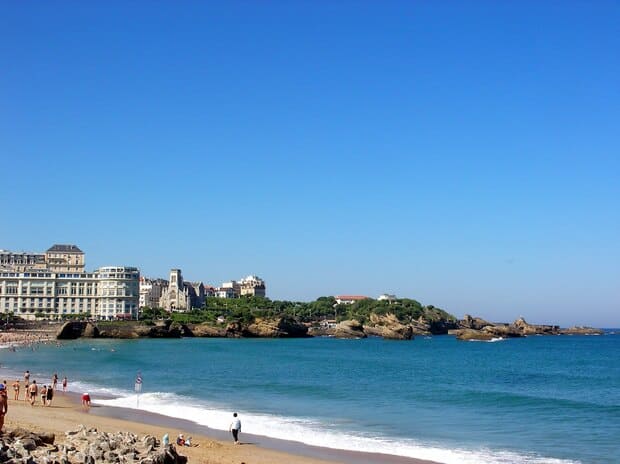 MAIN CHARACTERISTICS
Sun: ★★★★☆ 4/5
Heritage: ★★★☆☆ 3/5
Entertainment: ★★★★☆ 4/5
Calm: ★★★☆☆ 3/5
Nature: ★★★☆☆ 3/5
Let's replace the north by the south by leaving for Biarritz in Basque Country,
In December, Biarritz shines brightly thanks to the Biarritz en lumières festival. This is a way for the visitors to change their perspective on the city thanks to the numerous luminous devices set up everywhere on the streets.
However, Biarritz is mostly known for its activities centered on water. Whether you're looking for some well-deserved relaxation in a thalassotherapy center or you simply want to know more about sea life, everybody will be pleased.
Discover the City of the Ocean and Biarritz Aquarium by choosing the combined ticket that allows you to visit them both on the same day or over two days.
You'll be impressed by the 4D activities in the bathyscaph, the virtual experiences, and the face to face with sharks as you go on with your walk through the place.
Finally, stop by the museum Asiatica which is one of the rare museums dedicated to rural eastern cultures in France. From India to Tibet, passing through Nepal, learn about Asia while staying in Biarritz.
Porquerolles Island
MAIN CHARACTERISTICS
Sun: ★★★★☆ 4/5
Heritage: ★★★★★ 5/5
Entertainment: ☆☆☆☆☆ 0/5
Calm: ★★★★★ 5/5
Nature: ★★★★★ 5/5
Do you want to escape from the city? Stop postponing and get ready to take off for Porquerolles island to spend a restful vacation.
Enjoy the beautiful surrounding nature by having a walk through the numerous gardens on the island, like the Emmanuel Lopez garden in which you can discover all the typical plants of the Mediterranean region.
In some ways, the entire island is one giant garden. Indeed, it is part of a national park because of its unique ecosystem that needs to be protected. For example, as you wander around the area, you'll come across eucalyptus, since they are Porquerolles's emblematic trees.
If you want more than just gardens, you can climb up the phare du Cap d'Arme and gaze at the impressive view that lies before your eyes. You may even be able to see the moulin du Bonheur that has been rebuilt exactly as it was.
In the past, Porquerolles was known to be a stronghold. That's why you'll encounter many forts on the island, like the Fort de la Repentance or the Fort Sainte Agathe.
Finally, if you wish to spend a cultural afternoon, I recommend that you go to the Villa Carmignac where you can look at works of art and walk in the jardin des sculptures.

I aim to share my tips and recommendations for the beautiful country of France. My goal is to help you plan your next adventure, whether it's a weekend getaway or a once-in-a-lifetime trip. From finding the best hotels and restaurants, to discovering unique activities and sights, I've got you covered!