Parisians, especially students, know very well that living in Paris often comes with a lack of space. If you wish to get more comfortable to work, to have a homemade snack while writing your essay or simply change your working environment, then, here we are! Whether you are a student, a digital nomad or a teleworker, our list of best coffee shops with wifi access to work in peace and quiet is made for you.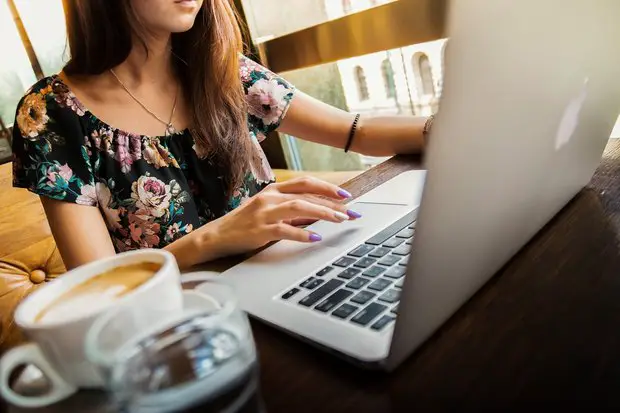 Summary:
Working in a coworking café
Working in a real café
Working in a café-restaurant
Other
Working in a coworking café
1) L'Anticafé
This café was made for people to want to go working: you do not pay according to what you drink but according to the time you spend there; €5 for an hour, and beyond 5 hours you pay the daily fee – which is €24. You can also sign up for a monthly subscription of €240. It is possible to get a membership card just by asking for it at the counter. This card will give you a 15% discount; students and unemployed people can get a 10% discount (warning: you cannot get a discount on a monthly subscription).
L'Anticafé is perfect whether you want to work alone or with a group: you may book a table or an area apart from the rest of the café for a meeting, or even the entire café for one of your private events. You will enjoy a high speed wifi connection, all-you-can-eat snacks (sweet and salty) and drinks, as well as board games to relax between work sessions. Projectors and printers are available.
You will like it for: the atmosphere, both studious and relaxed, and the decoration, both simple and colorful.
There are eight Anticafé all over Paris:
Louvre: 10 Rue Richelieu 75001 Paris
Beaubourg: 79 Rue Quincampoix 75003 Paris
République: 6 Rue du Château d'Eau 75010 Paris
L'Atelier: 33 Rue Albert Thomas 75010 Paris
Le Clue & Co (which is also an escape game): 33 Rue Albert Thomas 75010 Paris
Olympiades: 59 Rue Nationale 75013 Paris
Station F: 55 Boulevard Vincent Auriol 75013 Paris
La Défense: 2 place de la Défense, 92800 Puteaux
If you wish to get more information, have a look at their website (in French only)
2) La Permanence
La Permanence was aptly named as "permanence" means both "study room" and "duty period" in French and as it is open 24/7 and the general atmosphere is very studious. Just as in the Anticafé, you pay for the time spent there. Several fees exist: by the hour (€1 from 6pm to 2pm / €1.50 from 2pm to 6pm), by the month (€100, unlimited access). You can book a meeting room for 5 people at €5/hr. Black and white photocopies will cost you 7cts, 30cts for a colored one; scans are free.
You will like it for: being able to look first on the Internet how many seats are left; this way, you will never come for nothing.
There are two Permanences in Paris:
4 Rue du Fer à Moulin 75005 Paris
48bis Rue d'Alésia 75014 Paris
If you wish to get more information, have a look at their website (in French only).
3) Nuage Café
You will have a sweet moment in the heart of Paris. The pastel and airy atmosphere will allow you to both relax and work at the same time. Six different work spaces have been created to meet the needs of everyone. Thus, whether you are coming to work alone or with a group, whether you want to meet new people or stay by yourself, something will be bound to suit you.
Just as in the Anticafé and the Permanence, you pay by the time and not by the drink: warm and cold drinks along with pastries and snacks are included in the price. You can book an area for half a day, a day, or a night, or even the entire café for a private event. Fees are about the same as well: €5 for the first hour and then €2.5 per half hour from the second hour – and the daily fee is €25 (over 5 hours); but you can get a subscription to get discounts (daily subscription, monthly subscription, or -20% per added hour – beyond the first hour -, the latter is free for students).
You will like it for: the sweet aura coming from this place, which really gives the impression of being in the sky.
14 Rue des Carmes, 75005 Paris.
If you wish to get more information, have a look at their website (in French only).
Working in a real café (serving real coffee)
4) Les Piaules
In this youth hostel pub, you will be able to relish a craft beer or homemade lemonade. You will enjoy an open fire during the winter and the rooftop, giving an incredible view over Paris, during the summer.
Even though the menu is not very long, there is something to please everyone: cheese or deli meats plates, savory tarts and homemade croque-monsieur. Unfortunately, there is no sweet choice, except for breakfast.
This is another warm and friendly place to work at ease outside your home.
You will like it for: the friendly simplicity of this pub.
Coffee for €1.50, espresso for €2, snacks and little meals between €3 and €12.
59 Boulevard de Belleville, 75011 Paris.
If you wish to get more information, have a look at their website.
5) Strada Café
A quiet place, a studious atmosphere, and a good coffee produced by organic farms: these are the perfect ingredients to work in good conditions. On the weekends, although you will be hosted for a brunch, a lunch, or just a coffee, do not try to work there or you will have to leave: laptops are forbidden on Saturdays and Sundays.
You will like it for: the good coffee.
Espresso for €2, cappuccino for €4.
Choices of vegan courses.
There are two Strada Cafés in Paris:
24 Rue Monge 75005 Paris
94 Rue du Temple 75003 Paris
If you wish to get more information, have a look at their website.
Working in a café-restaurant
6) Le Pavillon des Canaux
Le Pavillon des Canaux, on the edge of the Bassin de la Villette, looks like a life-size dollhouse, and for a good reason: Le Pavillon is a real house! Pick a room and get settled in a chair, a sofa, or even inside the bathtub!
Le Pavillon des Canaux self-determines as a friendly place where you can both work and relax. Laptops are only allowed on weekdays between 10am and 12am and 2:30pm and 7pm. On weekends and at lunchtime, you are forced to relax! After 7pm, you will be most welcome to have a drink and/or take your dinner there, but not to work!
Events such as conferences, exhibits, cooking classes, etc. are organized on a regular basis. Check the program on their website.
You will like it for: the uniqueness of the place and the colorful decoration that will put you in a good mood.
A course costs between €9 and €15, pastries between €2.50 and €5, brunch at €24.
39 Quai de la Loire 750019 Paris
If you wish to get more information, have a look at their website.
7) Colorova
You know what to expect from the beginning: "colorova" means "colourful" in Polish. Indeed, the colorful atmosphere will put you in a good mood just by getting inside this restaurant. The owner of this place, Guillaume Gil, is the former pastry chef of the Plaza Athénée, and bakes all the pastries of Colorova himself, changing the recipes all year long according to his mood. Only the caramel, peanut and speculoos tartlet might accompany all your studious afternoons.
There is a large space between each table; thus, the noise coming from other groups will not disturb you.
You will like it for: the generous brunch served until 4pm on weekends.
Drinks between €5 and €7, lunch set menus between €18 and €22 on weekdays, brunch between €28 and €45.
47 Rue de l'Abbé Grégoire 75006 Paris
Unfortunately, Colorova does not own a website; but you can find them on Tripadvisor.
8) Mel, Mich & Martin
Mélanie, Emilie and Martin (nicknamed Mel, Mich and Martin) are three friends who decided to open a hybrid café in 2013. They wanted it to be "half a canteen, half a shop, and half a gallery". They will open their doors for you to work in a vintage and cozy atmosphere from Mondays to Saturdays, from 8am to 7pm and on Sundays from 10am to 7:30pm.
Mel cooks everything herself in the canteen part. The menu changes according to what inspires her day by day, and what she can find on the market. Therefore, everything is fresh, healthy, and of good quality. They share "today's menu" every day on their Facebook page.
After working all week long, go there to have a brunch on a Sunday while watching their short-movies selection.
You will like it for: the eclecticism reigning there and how warmly they welcome you.
Choices of vegan or gluten-free courses.
8 Rue Saint-Bernardin 75011 Paris
If you wish to have more information, have a look at their website.
9) Café Pinson
Although the wifi connection is not always the best, you will feel perfectly fine working at the Café Pinson thanks to its calm and cozy atmosphere. If you want to plug in your computer but are having a hard time finding the hidden sockets, do not hesitate to ask one of the waiters who will be pleased to help you.
We advise you to avoid going there between 12am and 2pm to work because it is very crowded at lunchtime. The open kitchen serves a variety of homemade organic dishes. By the way, a vegan pastry will certainly go well with your work session.
You will like it for: the vintage decoration and the delicious and healthy food.
lunch set menu €17.50 (eat-in) or €14.50 (take away), brunch (on Sundays) €24.50 (without a juice) or €27 (with a juice), macchiato and cappuccino €4.20, matcha green tea latte €5.50.
Mainly vegan and gluten-free choices.
There are two Café Pinson in Paris:
6 Rue du Forez 75003 Paris
58 Rue du Faubourg Poissonnière 75010 Paris
If you wish to get more information, have a look at their website.
Other
10) Chambelland
In reality, Chambelland is a bakery, but the shop contains a tea room where you can even lunch at noon (sandwich + salad or soup, according to the season). All Chambelland's products are baked from organic rice flour, which is naturally gluten-free, made in their Aix-en-Provence mill.
Although you would probably not dare to take your laptop out at first sight, there is no problem for you to work there; just ask for the wifi code and you will get it!
You will like it for: a good gluten-free bakery, at last!
Breakfast set menu €8, lunch set menu €12, pastries from €3.20
Gluten-free and lactose-free.
14 Rue Terneaux 75011 Paris
If you wish to get more information, have a look at their website.
11) Starbucks coffee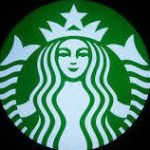 The Internet café pioneer has now become a classic which does not need any introduction anymore. Starbucks coffee shops are often packed with businessmen and businesswomen at breakfast and after office hours, but outside the peak time you should be at ease to work there. Becoming the "third place" is even one of Starbucks policies: not home, not the office, but something in-between, somewhere where you feel good both to relax and to work.
There are many Starbucks coffee shops all over Paris – you can check the complete list here.
The best one: 3 Boulevard des Capucines 75002 Paris. The chandeliers, mouldings, gildings, and other decorations will remind you of those of the Garnier Opera, just around the corner. It's a change from the usual industrial Starbucks decor.