The festive season is coming, but do you lack inspiration for how to spend the celebrations? No worries, with family or friends, Paris offers endless possibilities. We have gathered a small selection of activities, more or less quirky, to help you live the magic of Christmas and the New Year holiday.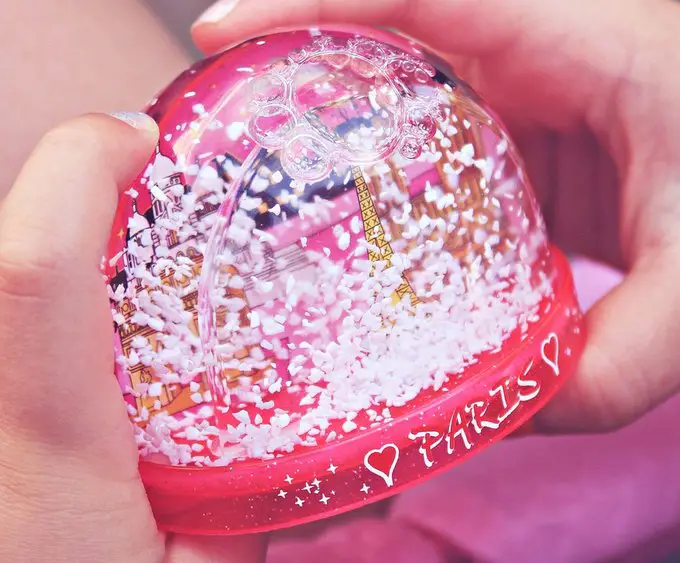 1) Go see the Christmas decorations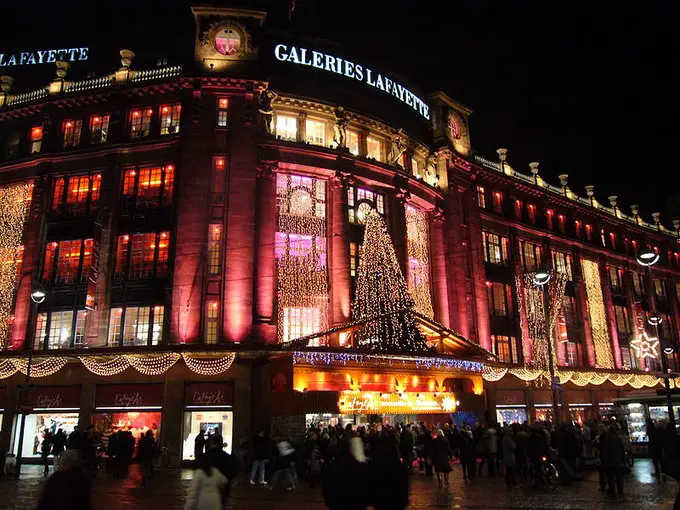 Paris, the city of lights, never wears its name better than during the festive season. From the Champs-Elysees to Montmartre through Place Vendome, you'll be able to admire the sparkling magic offered by the capital city thanks to its illuminations and the great shop windows specially decorated for the occasion.
Each year, the Avenue des Champs-Elysées puts on a dazzling cloak unveiled during a great ceremony, and the decorations of the Galeries Lafayette or the Printemps Haussman are eagerly awaited at this time of the year. Bercy Village also lights up for your viewing pleasure.
Additionally, you can opt for an open-topped bus tour that will enable you to admire illuminated monuments through a definite route. So, you'll have the opportunity to walk around the city's streets and to be taken away by the enchantment that the site offers.
Book a Christmas Illuminations City tour by Open Top Bus
2) Shop at a Christmas Market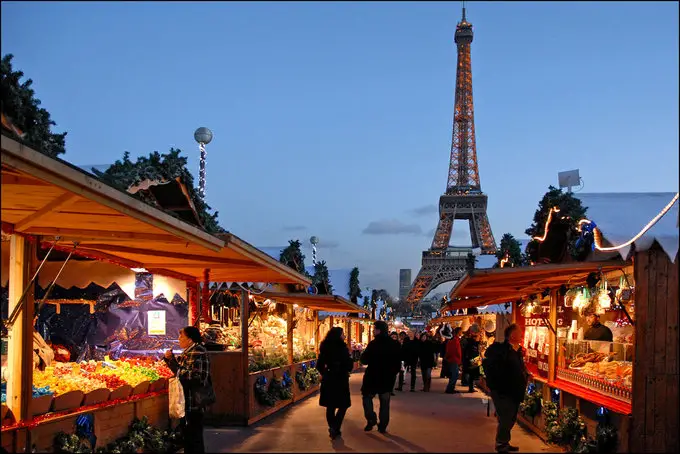 Among the many Christmas markets in Paris, some are unmissable, such as the Christmas market of La Défense, the one at the Avenue des Champs Elysées or even at the Trocadéro. The Christmas market of La Défense is located on the forecourt of the Défense and is the biggest market of Paris, with more than 200 exhibitors every year. All through the aisles of those markets, your senses will be more alert than ever.
Not only will your eyes be amazed by the wonderful decorations, but your taste buds will also be satisfied. Indeed, you will be able to taste and buy French and foreign specialties thanks to exhibitors coming from all around the world. Whether it is thanks to the famous "vin chaud" (hot wine), the popular onion soup or a still unknown specialty, you will be enchanted to visit the Christmas villages.
3) Enjoy the Holiday Animations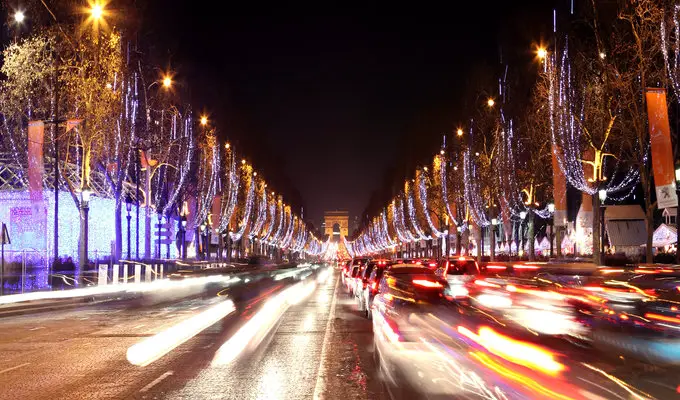 Before you spend your evening admiring the lights or wandering through the markets on Christmas Eve, or even partying during New Year's Eve, you can also spend the day enjoying numerous animations proposed during the holidays.
On the day before Christmas, you can take your children to enjoy the Charléty sur Neige (Charléty on Snow), where many activities like merry-go-rounds, sledge trails, trampolines or video games will amaze your children.
On New Year's Eve, you can take part in the biggest animation that will be put in place. Since 2014, Paris city hall has been organizing a show on the Champs-Elysées, in which a combination of images is projected on the front of the Arc de Triomphe. There, you can share an amazing countdown and celebrate the New Year with strangers.
Then, you can admire the parade of January 1st at the beginning of the afternoon in the Avenue des Champs Elysées, where corteges and brass bands will meet.
Charléty sur neige: Stade Charléty, 99 boulevard Kellermann 75013 Paris
4) Visit Christmas Crêches and Masses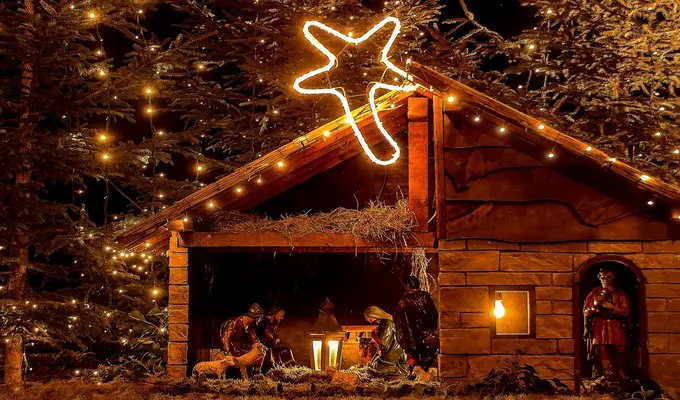 For the festive season's biggest fans, Christmas goes hand in hand with crêches and masses. Indeed, with a religious point of view, the Christmas celebration symbolizes Jesus' birth, which explains the Christmas crêche in some religious places or even under the Christmas tree for some people.
In Paris, you can discover a whole universe through crêche exhibitions scattered in the capital. You will be able to see a crêche exhibited in the north ambulatory of the Cathédrale de Notre-Dame or even a crêche representing Jesus' birth in the Church de la Madeleine.
Numerous places of worship will also open their gates so you can attend Christmas masses on December 24th and 25th, among which you can find the famous Midnight Mass.
5) Check out Disneyland Paris wearing Christmas colors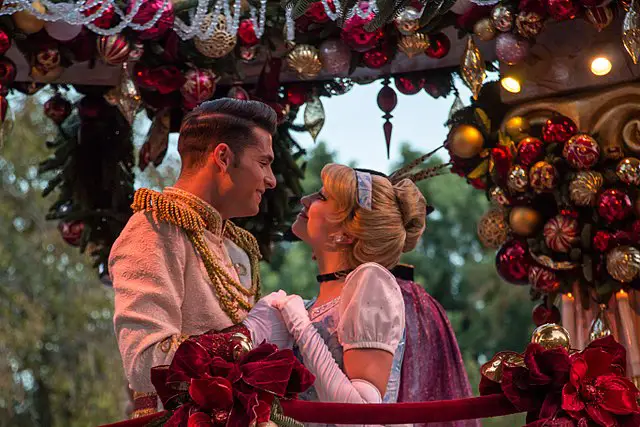 Disney's universe is never more magical than when the park of Marne-la-Vallée puts on its Christmas clothes and opens its doors to celebrate Christmas and the New Year. For the enjoyment of young and old alike, Disney characters let Santa Claus invade the park every year from the middle of November to the start of January.
You can come with your family, a group of friends or even as a couple, to enjoy the attractions, shows and other performances given by the magical characters. Whether it is for Christmas or New Year's Eve, you can admire the Christmas decorations, meet Mickey, Minnie and Santa, attend shows specially organized for the occasion and contemplate the famous Christmas parade.
Numerous restaurants are also open, which will allow you to have dinner on Christmas or New Year's Eve, and you can stay in the hotels of the park in order to fully enjoy the experience. Christmas Eve and a New Year's Eve events are organized each year so you'll be able to enjoy the animations and meet your childhood heroes.
Transportation: RER A Marne-la-Vallée ou Chessy
Book your tickets to Disneyland Paris
6) Treat yourself at a nice restaurant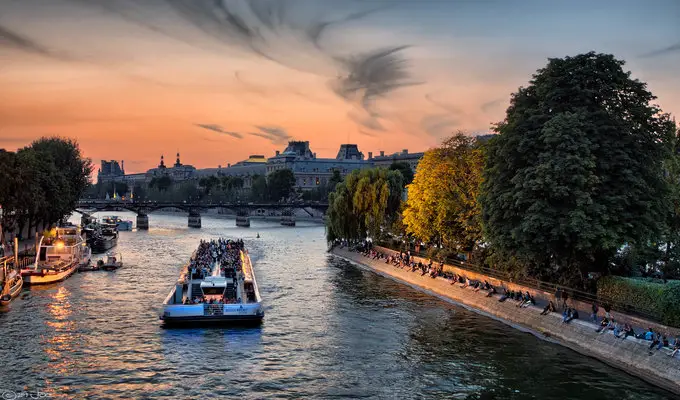 If you decided to take a break and not cook during the holiday season, Paris offers you a wide selection of restaurants that will allow you to appreciate a good meal without getting tired.
You can choose something original and go on a dinner-cruise to enjoy a trip on the Seine. The Marina de Paris offers a 269€ evening for New Year's Eve and a 109€ dinner for Christmas Eve.
For the New Year's eve, most boat companies offer various dinner-cruises on the Seine river from 109 to €495. So, you can let yourself go on the Seine from the Eiffel Tower with a glass of champagne in your hand.
If you prefer heights, you can have dinner on the 58 Tour Eiffel, located on the first floor of the Iron Lady for 350€ minimum. So, gain altitude and take a look at the beautiful sight over a good meal.
Finally, the Opéra Restaurant of the Opera Garnier opens its doors for New Year's Eve and offers a musical night with the option of attending an opera. So, put your best clothes on and enjoy an eventful night.
7) Don't miss on a cabaret experience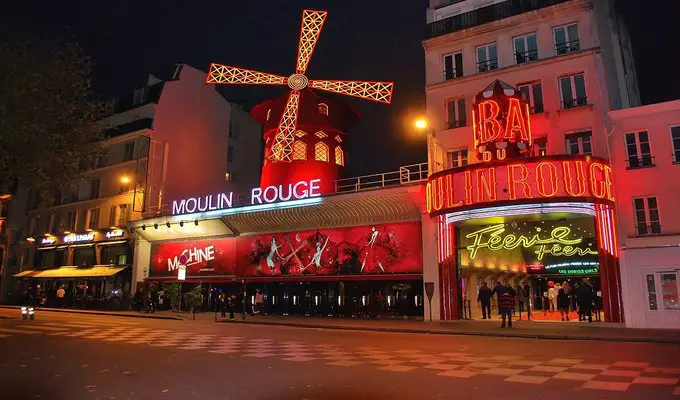 If you feel like it, great cabarets of Paris open their doors and welcome you to attend shows; each more astounding than the one before.
You can get away at the very well-known Moulin Rouge through an evening full of elegance and glamour. The program includes a menu concocted for the occasion, a show and a DJ spinning records to make you dance. From 380€, the price of the evening can extend to 1000€.
You can let yourself be led by the revue artists of the Lido in the Champs-Elysées. You'll be able to enjoy an extraordinary evening with a dinner and an orchestra for a minimum price of 230€ on Christmas Eve and 310€ on New Year's Eve.
If you want to have a crazy night out, dancers from the Crazy Horse will be thrilled to welcome you on New Year's Eve. You can attend shows specially organised for the festive season from 170€ to 210€ for the evening.
Finally, the famous Paradis Latin, rebuilt by Gustave Eiffel, will welcome you on the note of the French Cancan and will allow you to savour a dinner specially cooked for the night-time. So, you can enjoy this show on Christmas Eve for 160€ and on New Year's Eve for 360€. Put on your best shoes and join the marvellous dancers on the dancefloor.
8) Go clubbing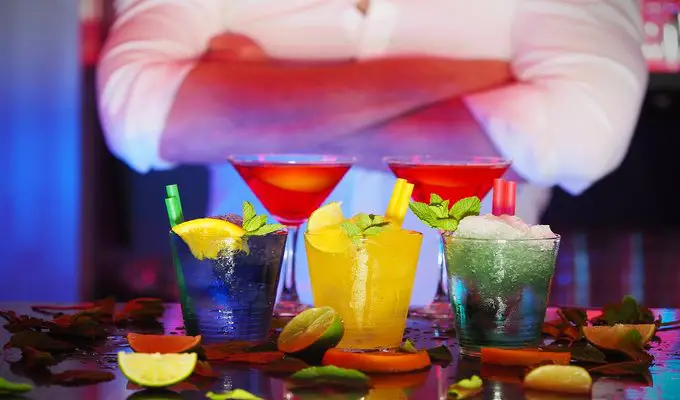 The festive season obviously involves dancing! It's the time of the year when you're advised to go out and have fun twice in less than two weeks. After a Christmas Eve full of festivities, you can go out to the nightclubs on the whole town.
So, come to the heart of the Trocadero Aquarium. You'll dance in front of an aquarium full of sharks and be surrounded by fish.
You can also enjoy the dancefloor of the very coveted Club Haussmann under glitter and confetti.
If you want to follow the rhythm of the seasons, the Ice Kube Bar was made for you. With its atmosphere worthy of an ice palace, this bar sculpted in ice will allow you to live a quirky experience and to enjoy the atmosphere of a club at the same time.
Le Duplex, ideally located at the Arc de Triomphe, offers a special New Year's Eve party including buffet and an Open Bar Champagne from 8 pm to 11 pm from €110.
Paris is a festive city where you can find a place to go dancing according to your taste, so, don't hesitate to seek adventure in many clubs throughout the same evening and have fun. Though, you should remember that some clubs are very popular and it might be necessary to book in advance.
9) Don't forget the ones in need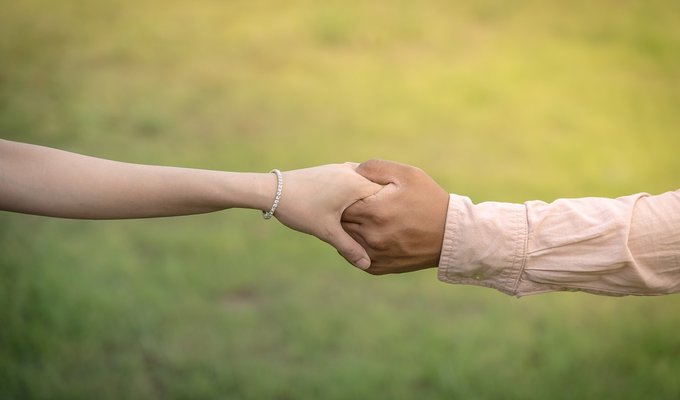 It's the time of celebrations, forgiveness, generosity and fresh starts. So, why not spend the evening doing something for someone else? You can put your sense of sharing to good use and offer a beautiful evening to someone in need.
The charity les petits frères des pauvres allows you to keep company with old people who are on their own during the festive season. You can propose activities, share a meal or even offer them presents if you feel like it.
If you're more into helping people in need, you can help the Secours Populaire to collect toys for children that Santa might have forgotten. You will also get the chance to help the Armée du Salut that calls for volunteering every year for the holiday season in order to increase their activity.
Help cook dinner with the Mie de Pain and offer homeless people a worthy meal. If you want to do a good deed, it is the perfect time. Make Christmas and New Year's Eve as magical for others as it is for you.
10) Organize your own party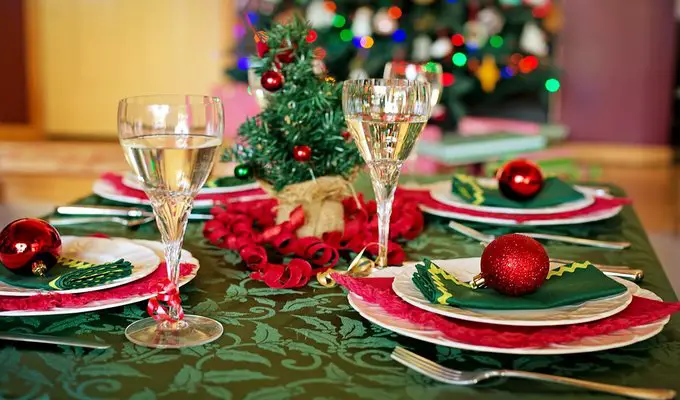 If you are not into restaurants, clubs or going out, you can stay indoors.
You don't want to cook? If you have access to a kitchen, a chef can invite himself in. You can rent the assistance of a chef who will cook your dinner with his own material. The price of the dinner can vary but, usually, it is of a minimum of 30€. You can also have a caterer deliver dinner to you.
You don't know where to throw a party? Again, there is a solution. Excuse my Party allows you to organize or take part in a party at a private location. This idea is simple: you just have to rent the apartment or house of someone and organise the evening at this person's place. This way, you can enjoy a great night. So, you hold all the cards to spend a wonderful festive season.
Beware: Prices indicated in this article can change.

Mona knows Paris like the back of her hand. Bars, restaurants, hotels… whether you want to sleep, eat, party or just take a walk in Paris, Mona gives you her best advice. Follow her lead, she will gladly give you all her good tips and best addresses!