Paris is at less than 3h away, by car or by train, from some of the most beautiful French cities and landscapes. If you want to enjoy a weekend far from the Parisian frenzy, follow us; here are 25 perfect destinations for a weekend at less than 3 hours from Paris.
Beaches
Honfleur (2h15 away from Paris by car)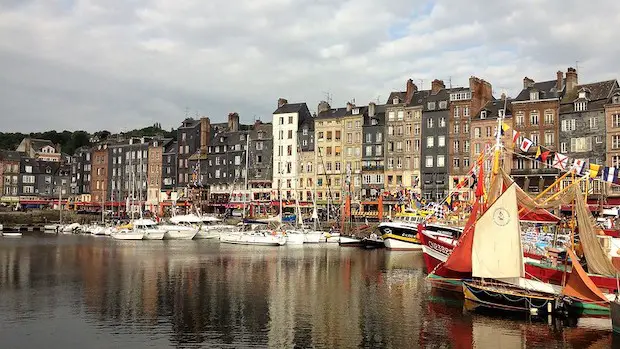 Honfleur is, without a doubt, one of the most beautiful French ports. Peace and tranquillity will be waiting for you in this beautiful seaside city.
You can walk along the beach or go visit the old town to admire its picturesque facades.
Deauville (2h24 car ride)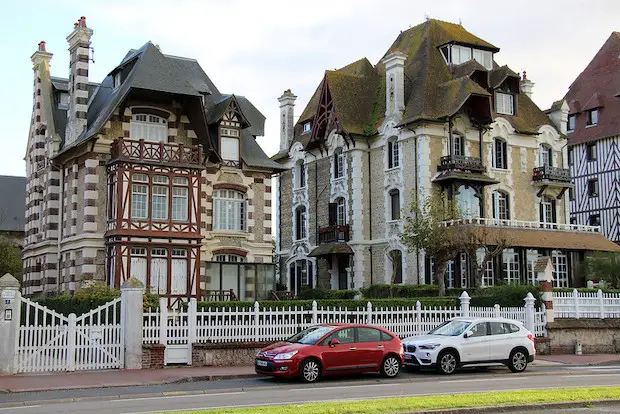 Deauville and its beach are very famous to people living in the North of France.
This seaside resort, its gorgeous villas and luxurious boats will have you forget about its temperature which is colder than the South of France.
Le Touquet-sur-Plage (2h42 hours car ride)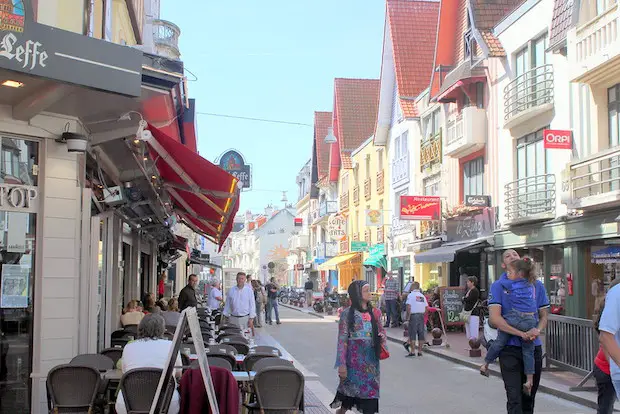 Located on the Côte d'Opale and less than 3h away from Paris by car, Le Touquet offers a beautiful beach, several kilometers in length.
A perfect place for a weekend with your family. There are, in Spring and Summer, several activities for children and teenagers.
Rides, aquatic parks and beach bars are all waiting for you.
Baie de Somme (2h by train)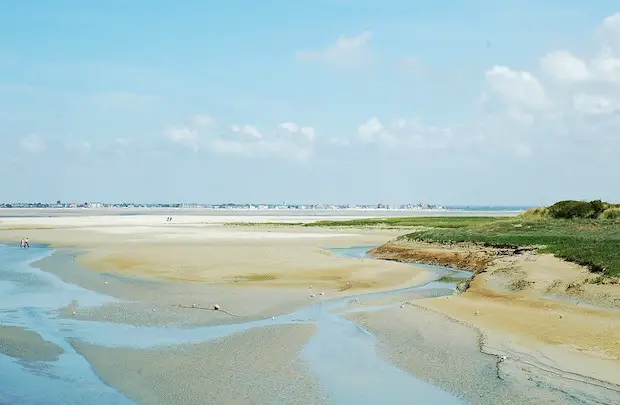 The Baie de Somme is located in Picardy. Here, you will be able to admire beautiful beaches, high cliffs and stunning sceneries.
The bay is also a haven for seals which you may get the chance to watch from afar.
Walk along Crotoy beach, one of the most beautiful beaches in France.
Etretat (2h20 car ride)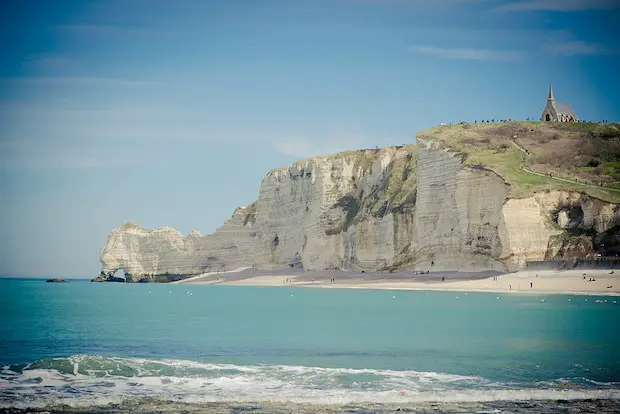 Located 3h away from Paris by train and 2h20 by car, Etretat, its beaches and its village have beautiful landscapes to offer.
Etretat's cliffs attract thousands of tourists every year.
The village itself is also one of the most beautiful in France and worth the trip.
Major Cities
Rouen (1h50 car ride)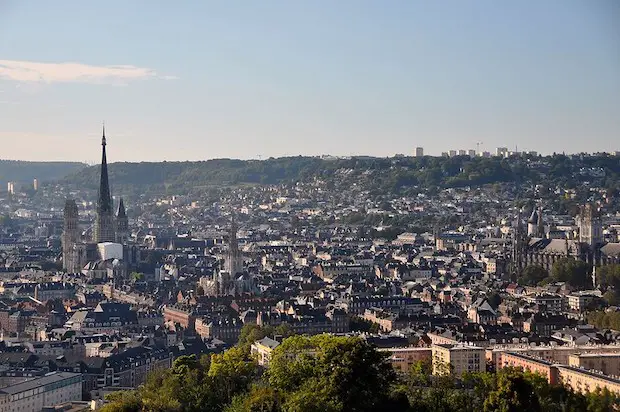 Rouen isn't called the "city of a thousand bells" for nothing.
Here, you will find bells, churches and cathedrals in every corner.
Don't miss out on the Gros-Horloge, a building which is seven centuries of age.
Rennes (1h30 by train)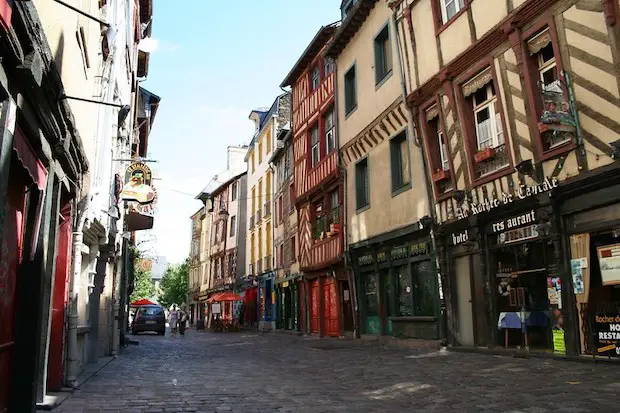 Rennes is located only 1h30 away from Paris by train.
Take a look inside the Breton culture when visiting the city's historical center or its many museums.
Don't forget to try the Breton sweet named kouign-amann before leaving.
Reims (45 mins by train)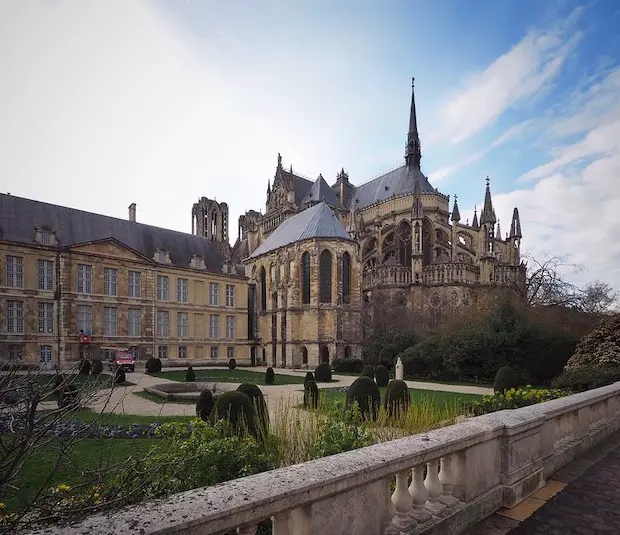 Reims is located 45 minutes away from Paris and is known for its many vineyards, wine cellars and champagne houses.
It is the perfect destination for great vintage lovers.
Accompany your drink with some "biscuits roses" will admiring the beautiful city cathedral.
Strasbourg (1h47 by train)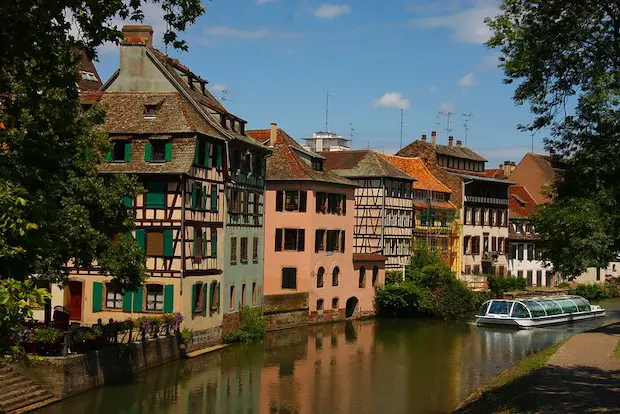 Strasbourg is a city that is worth the trip. Its Alsatian architecture and beautiful cathedral won't fail to amaze you.
Visiting Strasbourg is even better in December when the largest and most beautiful Christmas market in France is in town.
Orléans (1h30 car ride)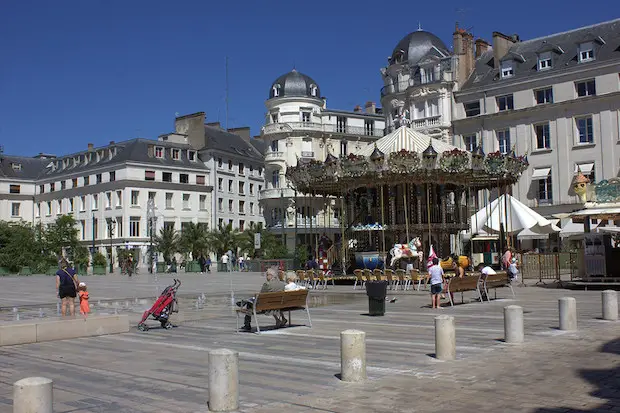 Orléans is one of the closest large cities around Paris.
Located 1h30 away from the capital, the street leading to the Cathédrale d'Orléans and its water mirrors offers beautiful scenery in a big city which doesn't look like one.
Lille (1h05 by train)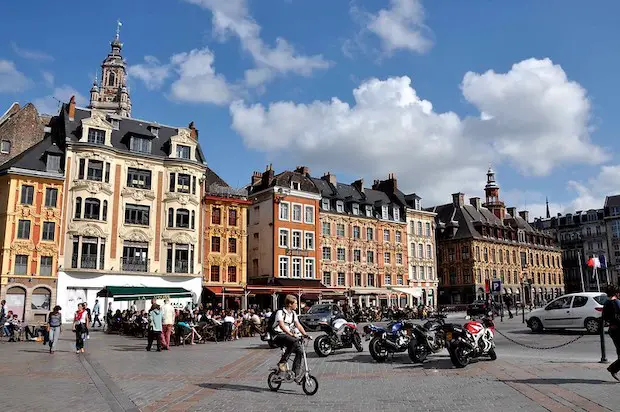 Lille, the beautiful Northern City, its red brick houses and wide markets are located only 1h05 away from Paris by train.
Lille looks like a big village with its old town and various museums.
For a stunning view on the city, climb up the Sommet de Beffroi.
On the culinary side: try out the popular welsch and fricadelle.
The Countryside
Giverny (1h30 car ride)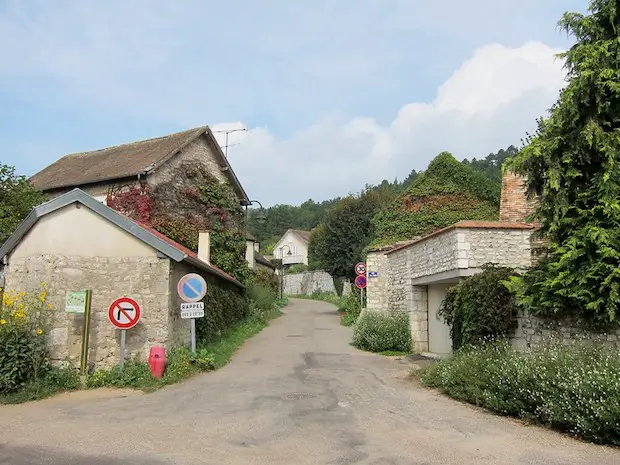 Giverny is a typical French village located at barely 1h30 away from Paris by car, and 1h from Paris by train.
It is in this village that Claude Monet lived for 40 years, and specialists will recognize some of the landscapes in his paintings.
Provins (1h30 by train)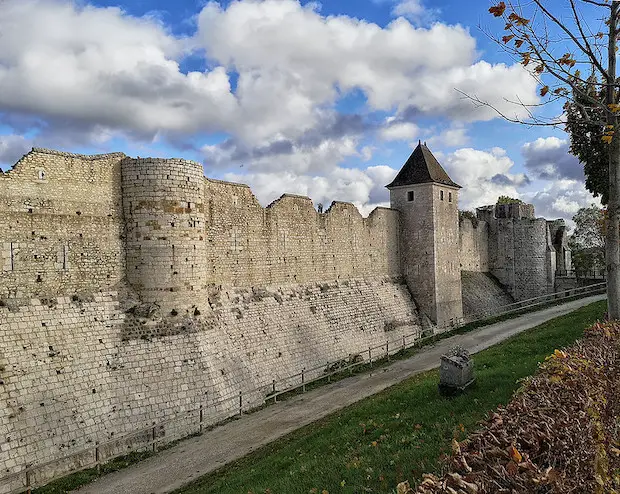 Located about 1h30 away from Paris by train, Provins is a medieval city date from the 13th century and listed in the UNESCO World Heritage.
Walk along its ramparts, old Alsatian buildings and underground dungeons for an exotic weekend.
Veules-Les-Roses (2h33 car ride)
Veules-Les-Roses is a small village in the North of France, famous for its thatched roof houses.
The city is located close to a seaside resort. The perfect place to enjoy both the tranquillity of the countryside and the beauty of the sea.
La Perrière (2h14 car ride)
Located in Normandy, La Perrière is a calm place well-known for its local markets and various events.
To enjoy the tranquillity of the countryside without driving too far away from Paris, there is no better place.
Troyes (2h02 car ride)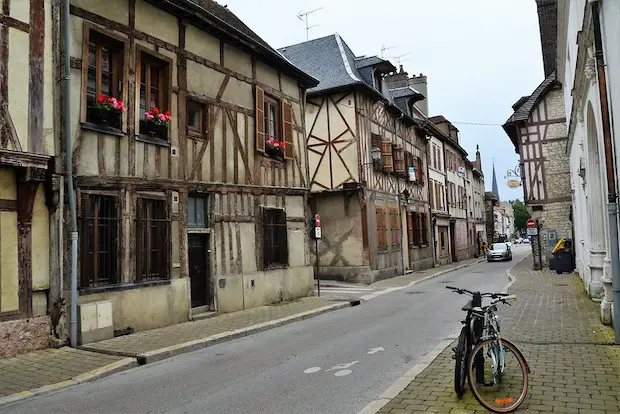 Troyes, located 2h away from Paris by train, will give you the impression that you are traveling back in time.
Old facades, narrow streets and Middle-Age churches are waiting for you for a peaceful weekend.
Barbizon (47 mins car ride)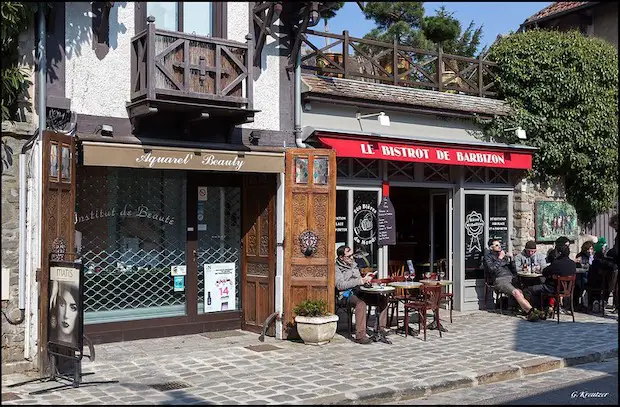 Barbizon is another quiet French village. This place inspired many famous painters such as Charles-François Daubigny and is now considered a starting point of impressionism.
You will have the occasion to visit a museum dedicated to the paintings representing the village.
Original places
Disneyland Paris (33 mins car ride)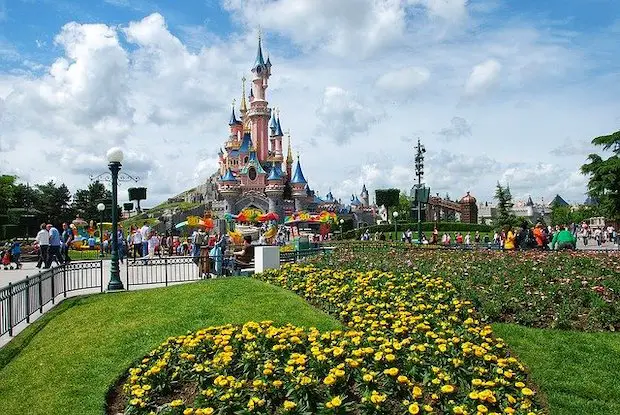 There is nothing more original, for a weekend close to the capital than Disneyland Paris!
The park is built like a city, divided into different districts (medieval, futuristic, etc.) and offers a large variety of rides and attractions for the old and the young.
The park's hotel, located right above the attractions has luxurious rooms and a breathtaking view of the whole of Disneyland.
Parc Astérix (39 mins car ride)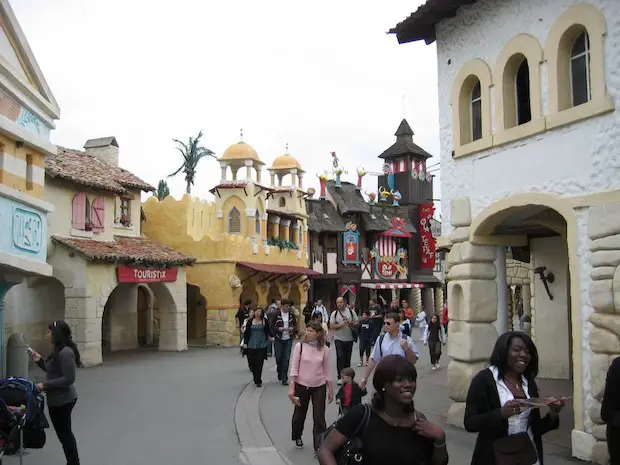 After Disneyland, here is another typically French theme park. The Parc Astérix has Gallic streets and a pairing atmosphere.
A hotel was even specifically created to look like the old Gallic city of Lutèce.
Versailles (45 mins by train)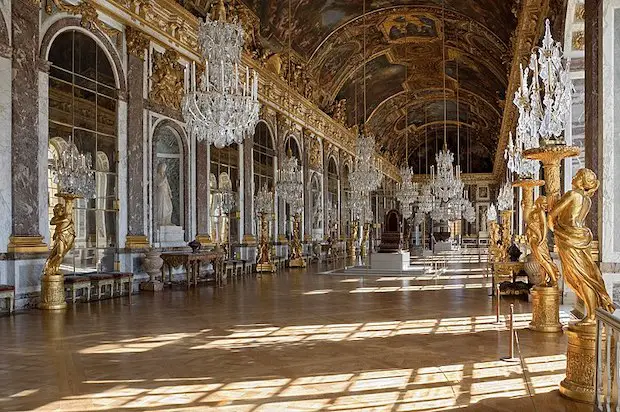 The Château de Versailles. Even if it is located only 45 minutes by train from Paris, has been visited by only a few Parisians.
The castle alone is worth the trip, and so is the city of Versailles where the French kings and queens used to live.
Enjoy an equestrian show by the Académie du Spectacle Équestre de Versailles every  Saturday and Sunday.
Chantilly (28 mins by train)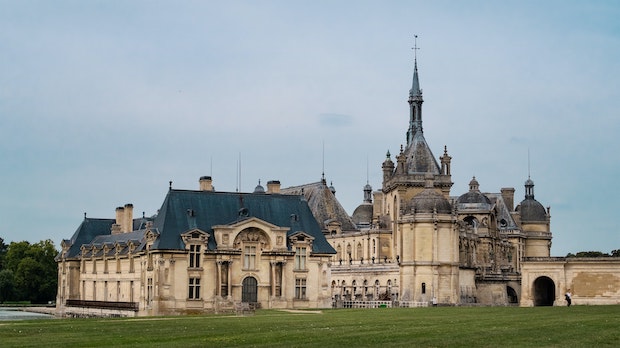 Chantilly is the perfect place to go to learn more about French history and culture.
The city as been considered a "Town of Art and History" since 2007.
With its castles, century-old farms and pavilions, you will have a lot of things to keep you busy.
Chambord (1h30 by train)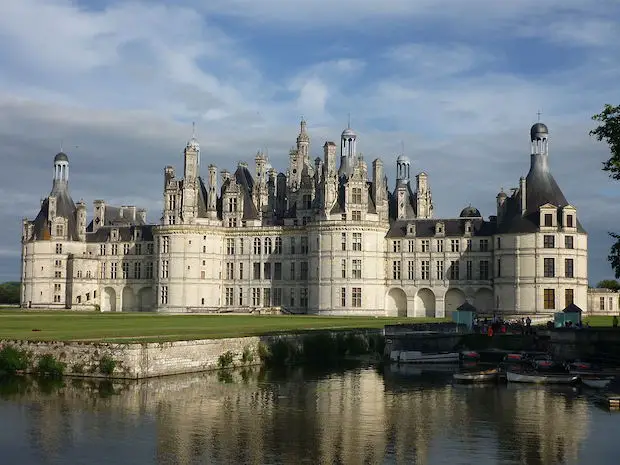 The Châteaux de la Loire are among the most beautiful castles in the country.
Located only 1h30 away from Paris by train, Chambord castle is one of the most popular towns in the country.
If you settle down in Chambord, it will also be possible for you to visit Blois and its Château Royal that was home to more than 17 kings and queens.
Abroad destinations
London (2h with the Eurostar)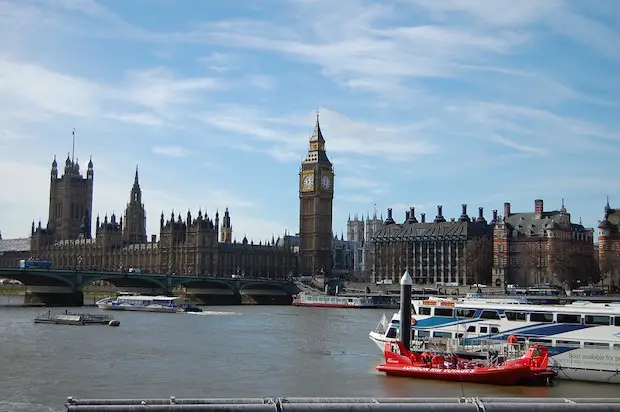 Who would have thought it would be possible to reach the British capital in less than three (and even less than two!) hours from Paris.
Enter the Eurostar and go visit the second largest city in Europe. Discover London and its boisterous atmosphere.
You won't find peace and tranquillity here, but this is the perfect place for a lively weekend.
Brussels (1h38 by train)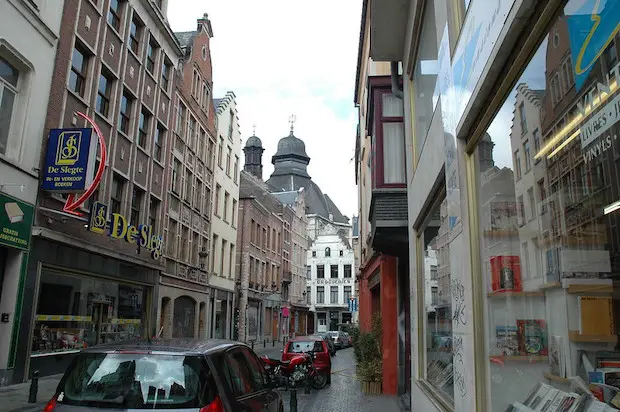 After the United Kingdom, let's move to a country a little closer to France: Belgium.
At 1h20 away from Paris by train, discover the sumptuous city's Grande Place and Flemish buildings.
Don't forget to eat a bowl of chips before leaving.
Bruges (2h27 by train)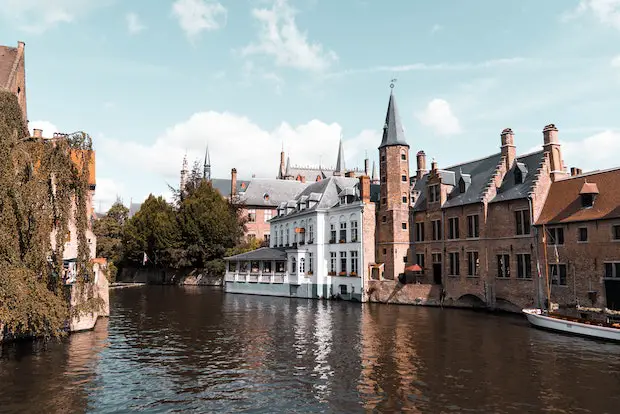 Still in Belgium, Bruges is also called the "Venice of the North" and is known for its canals, calm and tranquillity.
Its colorful houses and bells from which you will be able to admire the entire city will have you forget about Paris for a weekend.

Mona knows Paris like the back of her hand. Bars, restaurants, hotels… whether you want to sleep, eat, party or just take a walk in Paris, Mona gives you her best advice. Follow her lead, she will gladly give you all her good tips and best addresses!